Don't lie. You saw the headline and clicked through in a complicated mix of horror, confusion and gollum-like covetous greed. Don't worry, your secret is safe with me. I'll give you a moment to compose yourself and take a deep breath. O.k. let's carry on.
By The Bucket is an all new restaurant headed our way via The Grand Canyon State. The mini-chain apparently lays claim to the title of Arizona's fastest growing casual restaurant and as the name boldly pronounces, "sells hot spaghetti to go in a bucket." As founder Bret daCosta puts it, "Colonel Sanders sold chicken in a bucket so why not spaghetti". The brutal clarity of thought is hard to argue with, unless, you know, you're one of those hoity toity no bucket types.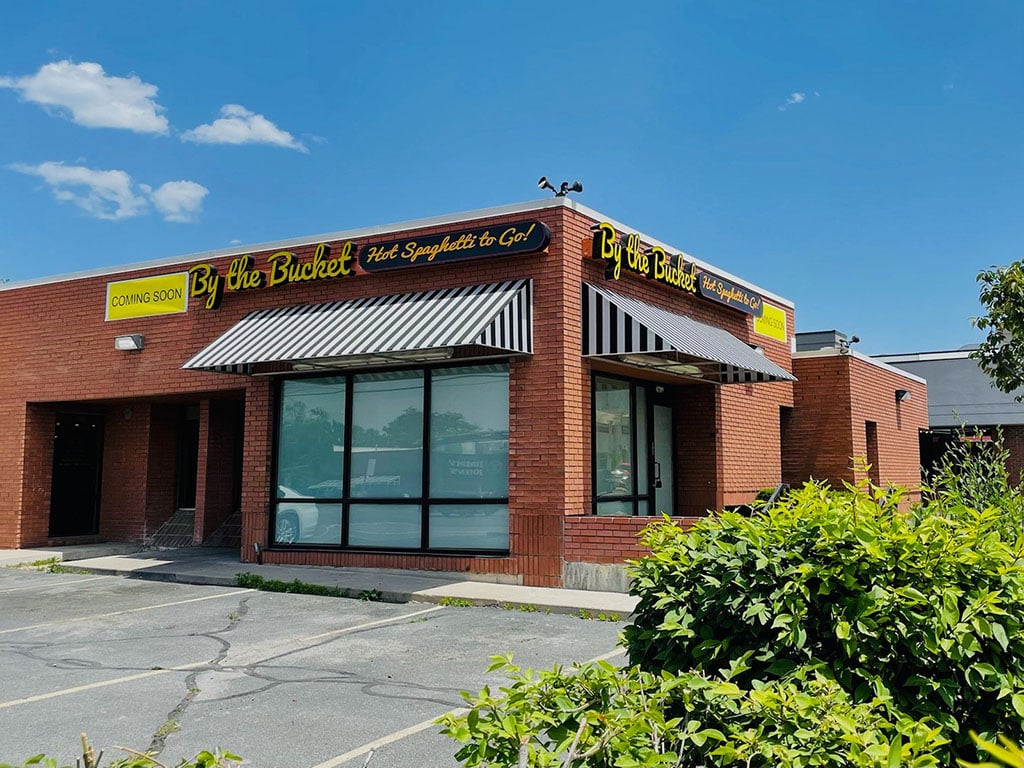 More prosaically speaking, working dad deCosta's concept is at the core a quick, simple and cost effective way to feed the family. The "Family Bucket" is priced at an inflation-mocking $14.95 and comes with a pound and a half of spaghetti and marinara sauce (as well as a half loaf of garlic bread). BTB reckon it'll feed a family of five, or you know, one person who had a *really* bad day.
As well as the buckets, the menu serves up meatballs, subs, garlic bread and well, that's pretty much it. Signs have already gone up for the first Utah location in Sugar House, just on the corner of 700 East and 21st. BTB also have Southern Utah and Springdale in their sights too. I for one become the bucketification of life's great pleasures with open arms. Please someone send me a gyro bucket.
Want to stay in the loop on this one? As well as all the upcoming Utah food and drink news, as ever join our newsletter here.
p.s. pictured above is a plate of my own spaghetti, not a bucket, you know, for a sense of decorum
701 E 2100 S, Salt Lake City, UT 84106
bythebucket.com
Other new restaurants now open
Aunty's Hawaiian Kitchen
Now open in Riverton, Monday through Saturday, this new Hawaiian spot. The menu features plenty of familiar protein favorites such as teriyaki BBQ chicken, kalua pig and chicken katsu, at some appealingly low prices; prices run around the $12 mark for most entrees, served along with rice and mac salad. Keep an eye out of the loco moco, a fabulous amalgamation of a dish that plonks a teriyaki burger over rice, then crowns the festivities with a fried egg and smothering of gravy. If I could, I'd order it by the bucket.
12544 S Pasture Rd Ste E, Riverton, UT 84096
(385) 296-7065
auntyshawaiiankitchen.com
Baby's Bagels
This new bagel-bearing-business recently started taking weekly orders. In case you missed my initial preview here's the full story. It's a strictly blink and you'll miss it weekly ordering window for now, but keep an eye on this one.
The Best Brothers Mexican Grill
Open for just a couple months now by the looks of it, this new Ogden Mexican eatery serves up everting from classic tacos with hand made tortillas through burritos, menudo, pozole, quesadillas and tortas (themselves with daily fresh baked teleras; and of course, the darling of many a menu right now, Quesabirria – $12.99 for a trio. Dig into the menu a little deeper and there's even pizza birria…
825 25th St, Ogden, UT 84401
(385) 432-0731
Curiosity
A new "bottle shop and bar" with a twist. No, its not by the bucket or barrel, Curiosity is in fact booze free. The business reckon they're the first "zero proof bar". Unless you count Utah's parade of dirty soda shops as devil-free bars, I'd agree with them.
Curiosity offer a large range of alcohol free bottles to go, as well as a modern bar menu with a mocktail menu that reads like many a 21+ bar lineup.
145 E 900 S, Salt Lake City, UT 84111
(385) 259-0193
curiosityslc.com
Eggsburgh
The latest concept to give this Peery Hotel spot a whirl. Many a name have starred in this location down through the years, not many sticking. Hands up those who remember the short lived steampunk inspired Squeezbox? What about Virdene's Gourmet Burger House? Eggsburgh wants to be to eggs what Edinburgh is to Hogmanay; which is to say, the place to be. Benedict's of myriad description kickstart a menu that moves onto everything from omelettes through bowls and sandwiches. Part of me laments their eggless reuben, maybe they'd slap a fried egg on there if asked nicely. Maybe I'm finally losing my marbles.
110 W Broadway, Salt Lake City, UT 84101
(801) 227-8171
eggsburgh.com
Great Wall
More fiery Sichuan cuisine comes to Salt Lake streets with this recent opening over in South Salt Lake's Chinatown complex. The newcomer proudly informs the would be diner of their goal to provide the very best Chengdu cuisine to SLC, a provincial capital that " brings together the impressive regional culinary delicacies of Sichuan, and is even officially recognized as the "City of Gastronomy" by the United Nations."
If you're looking for general tso's chicken, keep on walking buddy, the menu here is unflinchingly traditional; amidst some of my personal favorites like spicy boiled fish and mapo tofu, there's plenty lesser spotted dishes.
3390 State St, South Salt Lake, UT 84115
(917) 915-2686
greatwallutah.com
Crave Cookies
Now open in Sandy, another location of this local favorite for those with a sweet tooth.
9680 S State St, Sandy, UT 84070
cravecookies.com
Dirty Bird Fried Chxx
The expansion of this home grown fried chicken shop continues apace with a Clearfield opening. The business started life as part of the Michael McHenry stable of eateries before Wags Capital scooped them up back in August 2021. Sandwiches run $8-$11 and as you can see from the pictured signature Dirty Bird sandwich (fried chicken, chili oil, bacon, pimento cheese, spicy ketchup, mayo, pickles), you want to have napkins at the ready. Leave your nice pants and shirt at home.
846 W Antelope Dr, Clearfield, UT 84015
dirtybirdchxx.com
Glyn Thai
From a cursory look at their social media, this Park City Thai spot is a re-branded Thai So Good. At any rate, it looks a million bucks from afar, and mercifully the prices are not. Most entrees run $18-$22 with only the fish and duck barely surmounting $25. Hint: that's a great deal for PC.
1764 Uinta Way, Park City, UT 84098
(435) 565-6989
glynthaiut.com
Nona Bistro
This restaurant over on ninth South is the second outing from the folks that brought you the popular pizza spot Pizza Nono, just down the road. The mostly al fresco operation quietly opened in soft mode the past week or so and is accepting walk ups Wednesday though Saturday. Frankly it's all a bit hush hush and on the down low. Check em out on Instagram here – there's wine, there seems to be wood-fired food, want more do you need? Don't say bucket.
346 E 900 S, Salt Lake City, UT 84111
Vessel Kitchen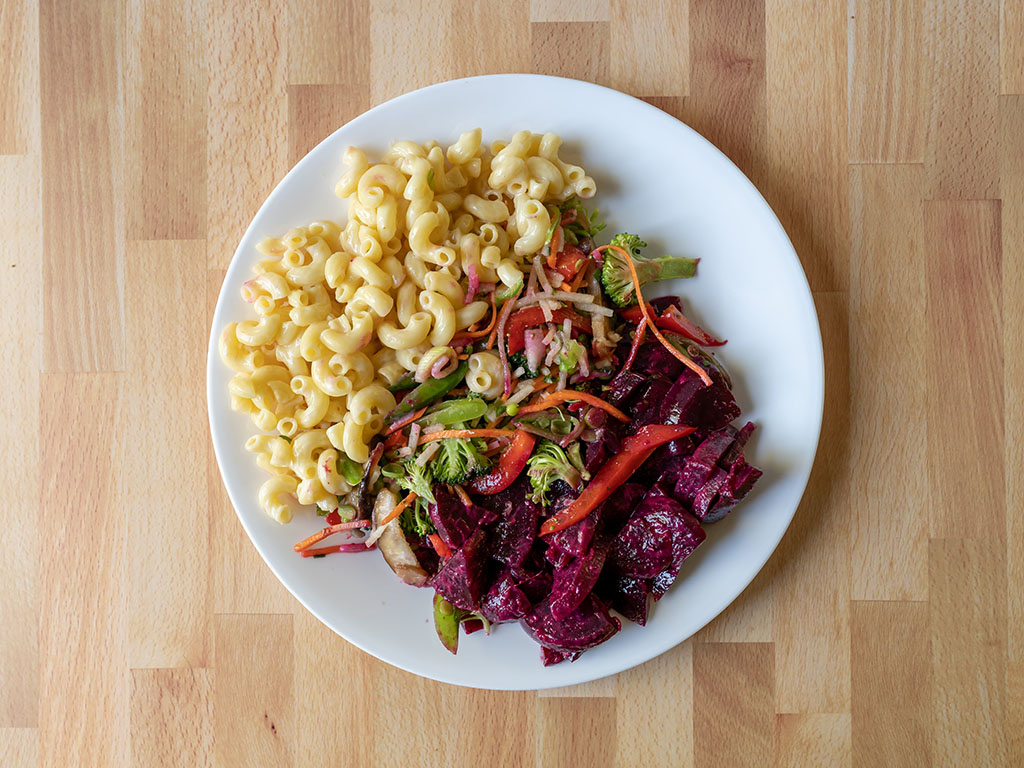 This new Sandy opening makes it a quintet of locations for the restaurant group that started life in Summit County back in 2016. Vessel wants to be your goto for taking the sting out of putting a family meal on the table. Swing by for a side, maybe just a protein, or perhaps a full meal.
While there are a few composed plates and salads, Vessel Kitchen's menu really wants to put you in the hot seat. Some of this and a little of that please, no don't add that, are you mad. The new Sandy location is the first to operate as a togo only facility.
2067 E 9400 S, Sandy, UT 84093
(385) 378-5700
vesselkitchen.com
Restaurants coming soon
Franklin Ave Cocktail & Kitchen
Keep your peepers peeled for this one, a soft opening is expected in the next few weeks and it promises to be one of THE hot tickets or 2022. Franklin Ave is the new concept from the Bourbon Group (Whiskey Street, White Horse, Bourbon House). Partner in the group Jason LeCates recently spoke about the company history over in Restaurant Hospitality mag here making note of the new businesses former life as the Franklin Avenue Variety Theatre, built around 1891.
I'm a big fan of exec chef Matt Crandall's cooking and am looking forward to this one a great deal. If you want to eat one of the top three burgers in the state head on down to White Horse now and tell em I sent ya…
231 S Edison St. Salt Lake City, UT 84111
(801) 364-0433
Fuzzy's Taco Shop
According to this release in the industry press, the national chain will soon be headed to the Beehive; initially to St. George before a larger rollout.
Paxton Pub
The paint is almost dry on this new pub winging it's way to you from a bunch of seasoned Utah bar pros. All they're missing is the damn bar license to open the doors. Expect fireworks at this month's DABS meetup – you've been following the story about this month meet right? No? Ok read this and get ready.
365 W Paxton Ave. Salt Lake City, UT 84101
(801) 441-2208
Pow Pow Ice Cream
A little birdie tells me this new ice cream company will be the work of chef Eric Daniels and wife Monica Daniels, and also commented,"it's ridiculously amazing." M ore info as it's formally announced.
Slackwater
After years slinging beloved pizza and craft beer in Ogden, the growth of Slackwater over the past couple years has been comparatively light speed. Hot on the heels of their relatively new Sandy location is another location in Salt Lake City. This one comes to the rapidly regenerating Granary District. Google reckon July 2nd should see the doors flung open here.
684 S 500 W, Salt Lake City, UT 84101
(801) 386-9777
slackwaterpizzeria.com
Woodbine Food Hall & Tavern
Speaking of the Granary district, another that should be coming online next month – this new food hall concept that's moving into the old Rico warehouse space. I've already toured the semi-construction site once, and hope to sneak in again soon to bring you some snaps and info. Suffices to say, the team have poured a tremendous amount of cash, time and thought into this one – it's pretty much unrecognizable. I suspect this opening will draw some big crowds. Stay tuned.
Previously mentioned with no further update
We've written about the following new restaurants in recent posts tracking new restaurants around SLC. We've heard no further news on these at this time:
Keep the conversation going
Want to stay on top of the SLC food scene, minute by minute, dish by dish? Here are a few other places you should follow along:
Hi, I'm Stuart, nice to meet you!  I'm the founder, writer and wrangler at Gastronomic SLC.  I'm a multiple-award winning journalist and have written in myopic detail about the Salt Lake City  dining scene for the better part of seventeen years.
I've worked extensively with multiple local publications from Visit Salt Lake to Salt Lake Magazine, not least helped to consult on national TV.   Pause those credits, yep, that's me! I'm also a former restaurant critic of more than five years, working for the Salt Lake Tribune.    I'm largely fueled by a critical obsession with rice, alliteration and the use of big words I don't understand.   What they're saying about me: "Not inaccurate", "I thought he was older", "I don't share his feelings".
Want to know more? This is why I am the way I am.
This article may contain content provided by one of our paid partners. These are some of the best businesses in Utah. For a list of all our current and past relationships see our
partnership history page
.