I'll preface the entirety of the following article by saying only a madman would pronounce something, "the real deal", "legitimate", or "the best". This axiom is especially true to BBQ, burgers, pizza, and also, bagels. Some would proclaim these perplexingly complex discs of dough are only viable using water trundled through NYC's network of pipes and valves. Some would also clearly never have heard of a variety of devices that exist to mimic city-level water, but lets not get into that.
Much like trying to convince a Californian that Utah sushi is even remotely worth eating (more on that here), the geographically stubborn are lost causes, just leave them be. The founders of Baby's Bagel's – the focus of this brief business info – appreciate the point. "We don't call them NY Style, though they are clearly heavily influenced by traditional east coast bagels, these are Utah bagels made with Utah wheat and Utah water" says co-founder Koby Elias, smartly sidestepping the pitfall.
Elias is joined in the kitchen by co-owners Cyrus Elias and Eric Valchuis; the trio are the proud new parents of this all new bagel brand. As Koby puts it, "We are a group of bagel enthusiasts over here and have been working for the last 5 months on our recipe. We started off in a home kitchen and have been baking out of a commissary in South Salt Lake for the last 2 months."
Right now the business is in the most early of stages, baking up about eight dozen a week; expect that to surge once the word gets out. I actually love this stage of a businesses trajectory, a time were nervous new owners pour every last ounce of care, attention and love into their product; it's the perfect time to get to test and prod and bite – before the rest of the world finds out about the little secret. Like your favorite band going platinum and appearing on SNL, "yeah like, so what, I was there when they played my front room, so shut it".
Experimentation is happening on a regular basis right now, with Baby's offering a weekly cream cheese release, testing a variety of flavors. "Dill pickle has been a favorite", Koby tells me. "This week we tried a confit fennel and lemon zest that was a hit. Cream cheese is $8 for an 8oz tub."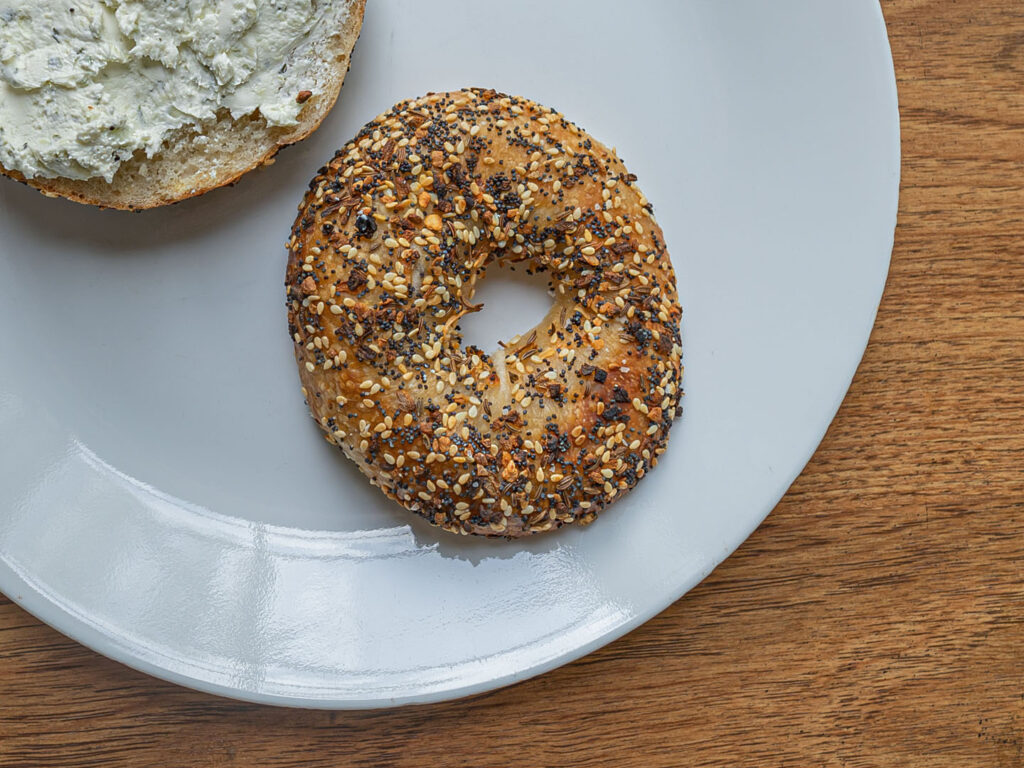 Baby's weekly bake starts every Thursday with dough mixing, proofing, and bagel shaping. On Friday the team boil (yep you read that right) and bake the bagels which gives them the crispy crust and chewy center. These aren't the overly bready bastardizations you'll find and weep over at the grocery store.
If you want in before you the maddening crowds descend, be sure to get on their mailing list here. A half dozen sack of Baby's Bagel's will set you back a not unreasonable $16; available for pickup right now Fridays 4.00 – 6.00 p.m. You can track updates over on Instagram here too.
So are they the best in town? Are they like New York style bagels? Look, we've already had this discussion, I'm not going there. Where you will find me though is down at the South Salt Lake commissary on Fridays…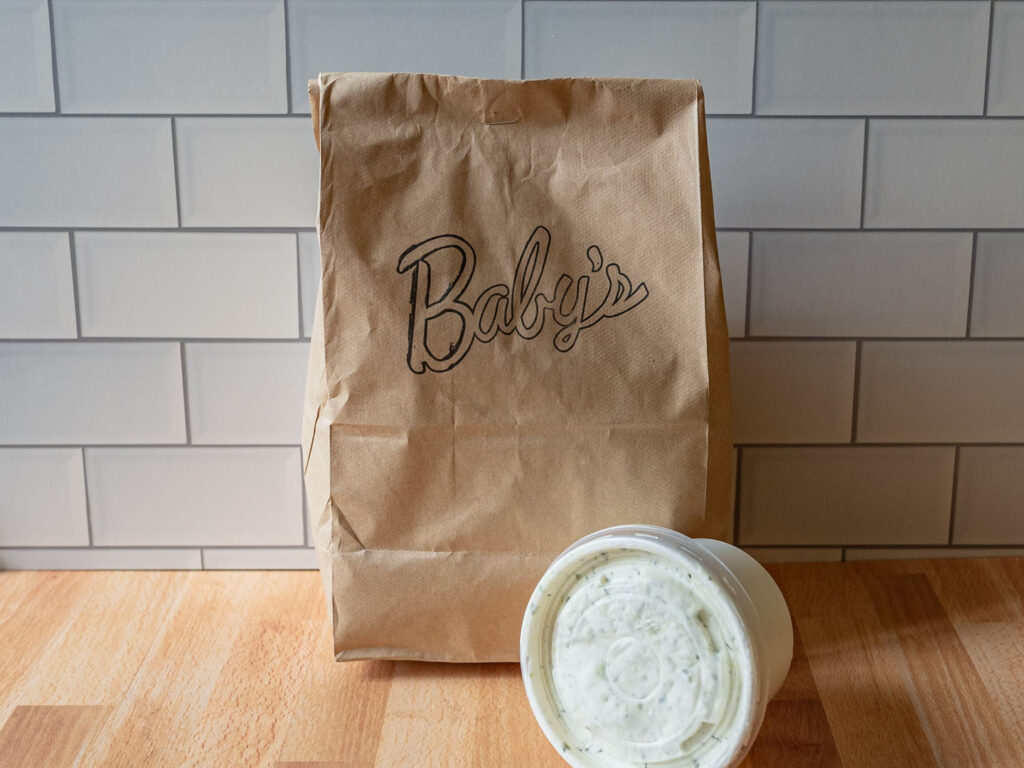 Disclosure: Baby's Bagel's provided me with the above sample bagels free of charge. Thoughts are entirely my own, and the small hamster spinng the wheel in my head.
Hi, I'm Stuart, nice to meet you!  I'm the founder, writer and wrangler at Gastronomic SLC.  I'm a multiple-award winning journalist and have written in myopic detail about the Salt Lake City  dining scene for the better part of seventeen years.
I've worked extensively with multiple local publications from Visit Salt Lake to Salt Lake Magazine, not least helped to consult on national TV.   Pause those credits, yep, that's me! I'm also a former restaurant critic of more than five years, working for the Salt Lake Tribune.    I'm largely fueled by a critical obsession with rice, alliteration and the use of big words I don't understand.   What they're saying about me: "Not inaccurate", "I thought he was older", "I don't share his feelings".
Want to know more? This is why I am the way I am.
This article may contain content provided by one of our paid partners. These are some of the best businesses in Utah. For a list of all our current and past relationships see our
partnership history page
.