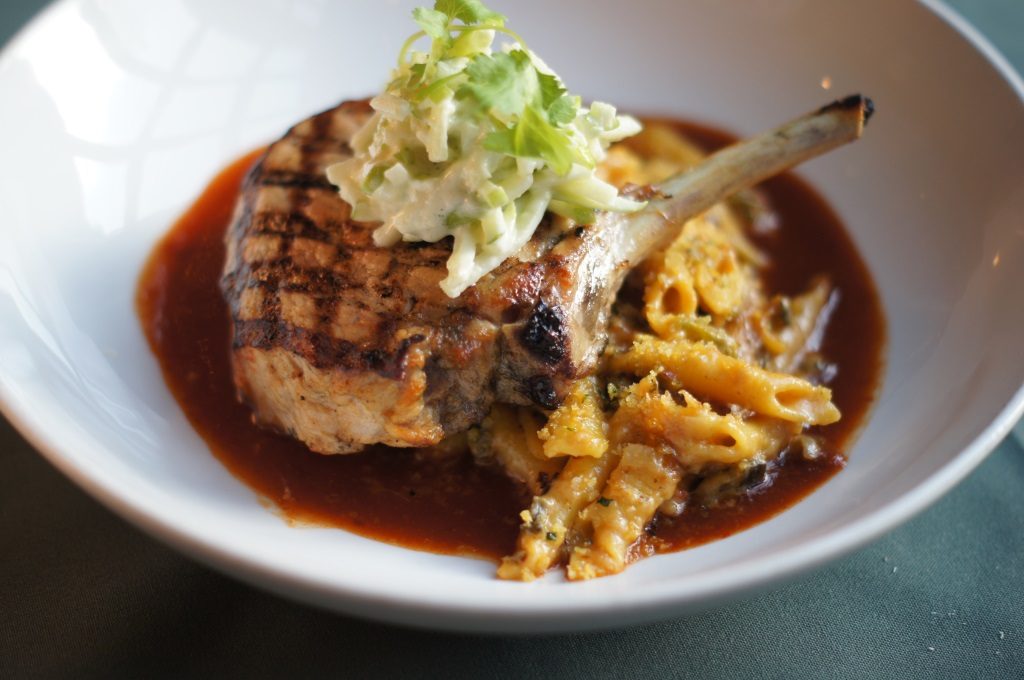 One of the most popular questions we're always answering is: "What's the best restaurant in Salt Lake City?". Truth is, we have so many unique restaurants in SLC that it's impossible to pick just one. To answer this age old question we created this Best SLC restaurants page. The restaurants on this page are all places we've eaten at and enjoyed.
All of these restaurants are places Gastronomic SLC happily recommends and would eat at too. * indicates one of our paid partners. Be sure to follow us on Instagram for upto the minute news on where to eat too! Also see our 2019 reader's choice awards too, to see what our readers think!
Best fine dining restaurant Salt Lake City, our pick, Log Haven. Located just four miles up Millcreek Canyon you'll find this jaw dropping Utah experience, from plate to glass to views.*
Best Downtown Restaurant, our pick, White Horse. The third outing from the Bourbon Group's trio of downtown hotspots (including Whiskey Street and Bourbon House) follows the same winning formula: great food, great drinks, great vibes. White Horse offers an upscale menu of modern American brasserie food in a chic setting. *
Best chef driven restaurant, our pick, SLC Eatery. Co-chefs Paul Chamberlain and Logen Crew are well known on the SLC dining scene, and this, their first independent restaurant showcases a creative flair that spans the globe. Check out the nightly dim sum cart offerings, a completely unique experience in SLC.
Best lunch spot in Salt Lake City, our pick, Taqueria 27. Or T27 to those in the know! The restaurant offers a creative and modern spin on everyone's favorite dish – tacos. Ingredients like duck confit and slow roasted short rib sit alongside fresh salads, hearty enchiladas and a full bar. *

Best Italian restaurant Salt Lake City, our pick, Caffe Molise. Open for lunch and dinner seven days a week, serving rustic, home cooked Italian cuisine. Stop by the pretty patio in warmer months for a real treat. Check out our review. *
Best sandwiches in Salt Lake City, our pick, Feldman's Deli. A taste of back East, enjoy mammoth half pound sandwiches stacked with legit corned beef, pastrami or both! An authentic NYC-style experience, without the cost of a plane ticket. *
Best Burgers in Salt Lake City, our pick, BGR. Aka Burgers Grilled Right. At this boutique mini chain order your burger to any temperature you like, customize with a vast array of toppings too! Bonus points for the craft beer and wine selection as well. *
Best brunch Salt Lake City, our pick, Avenues Proper. Head up to the Avenues to this neighborhood hangout that even brews its own craft beer alongside comfort food executed with elegance. Open seven days a week and late at the weekends. *
Best Indian restaurant Salt Lake City, our pick, Saffron Valley. With three locations across the valley, Lavanya Mahate's clever combo of classic and contemporary offers unique Indian dishes you won't find at any other Utah Indian restaurant. *
Best Brew Pub Salt Lake City, our pick, Desert Edge Pub. The winner of Utah's very first Great American Beer Festival gold medal in 1995 – and an SLC institution ever since. Great seasonal beer, a diverse menu and one of the coolest locations in town.*
Best breakfast Salt Lake City, our pick: Campos Coffee. This Aussie import not only serves up some of the very finest coffee in town – but the kitchen has serious skills too. Stop by for their award winning breakfasts seven days a week. *
Best Mexican restaurant Salt Lake City, our pick, Alamexo. Located in the heart of downtown Salt Lake City, Alamexo serves up traditional Mexican cuisine with a refined and elegant finish. Read our write up here. *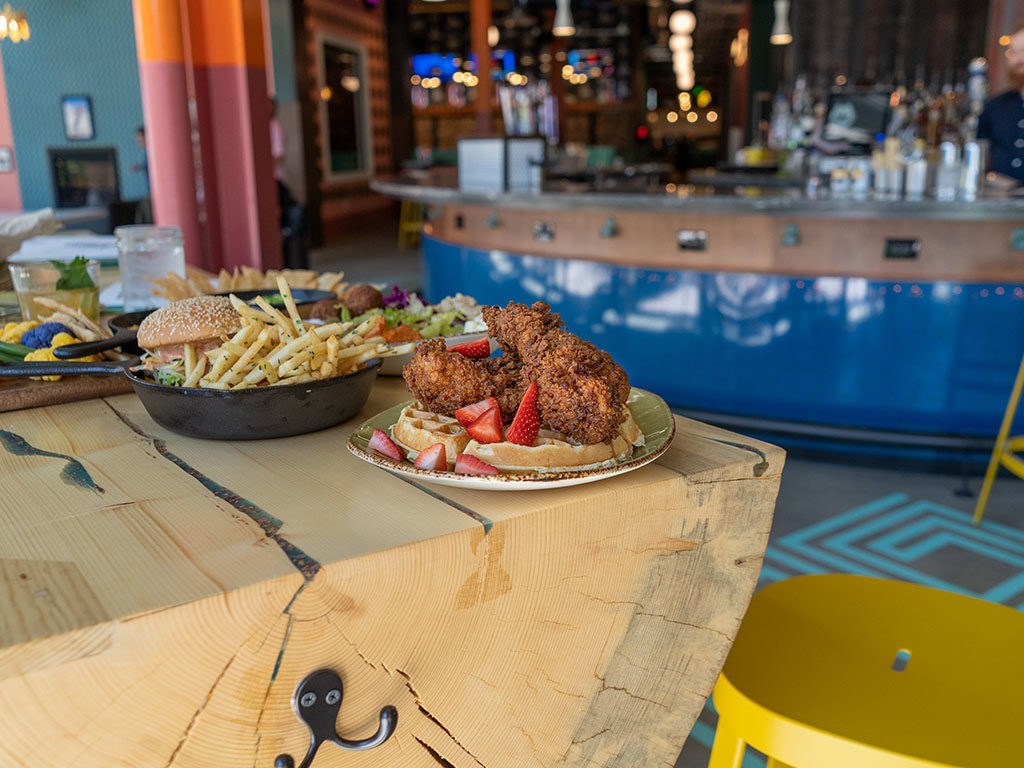 Best Korean restaurant Salt Lake City, our pick, The Angry Korean. We love this South Jordan restaurant for its modern, fusion take on Korean flavors and cuisine. Worth a journey from all over the valley. *
Best Vegan spot in Salt Lake City, our pick, Cinnaholic. The sweet treats at this downtown spot are 100% vegan and 100% decisions. Open seven days a week and also delivered right to your door. You've been warned… *
Best Seafood Restaurant, our pick, Current Fish And Oyster. Elegant and upscale and with fresh seafood seven days a week. Located in downtown Salt Lake City and perfect for any occasions. *
Best Date Night Spot, our pick, Stanza. This downtown Italian restaurant offers a contemporary creative spin on Italian dining. Pasta is made in house daily by a dedicated pasta chef and head chef Jonathan LeBlanc's menu changes seasonally amidst the luxurious space. Worthy of note, a dedicated vegan menu too. *
Best Bar in Salt Lake City, our pick, Punch Bowl Social. Head to the Gateway on the Western side of downtown SLC for this fun mix of food, craft drinks and games galore including mini bowling, darts, karaoke, board games and more. *
Best Japanese Restaurant Salt Lake City, our pick, Kyoto. More than thirty years in business and an SLC institution. Standout picks include tremendous tempura shrimp and classics like katsu, sukiyaki and teriyaki. *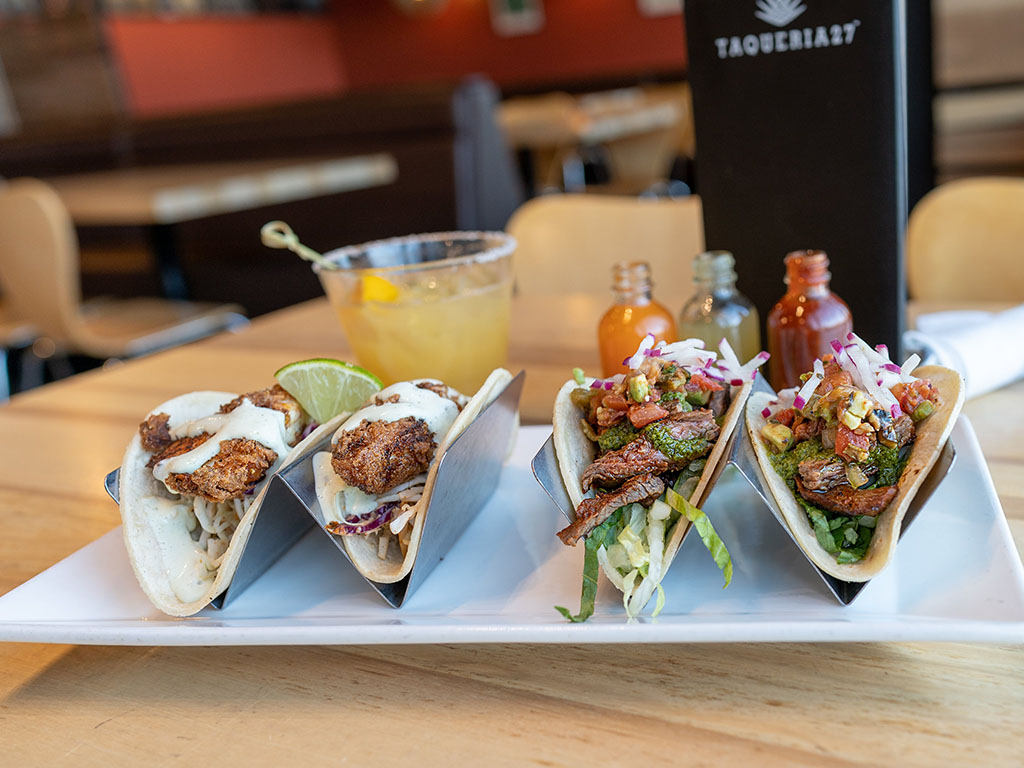 Best Sugar House restaurants, our pick, BGR. Grab a burger, grab a beer and enjoy a range of burgers that are unrivaled around town. BGR offers seasonal specials and craft brews too!
Best Park City Restaurant, our pick, Glitretind. Award winning new American cuisine served amid the luxurious settings of the Stein Eriksen resort.
Best Thai restaurant Salt Lake City, our pick, Mano Thai. Formerly known as Bon Appe Thai, this South Salt Lake Thai restaurant is a solid pick for staples like green curry and pad gra prow. Bonus points: Mano Thai has a drive through window for when the weather doesn't want to cooperate with your to go needs.
Best Vietnamese restaurant Salt Lake City, our pick, Indochine Vietnamese Bistro. Close to the University of Utah on the East benches is this stalwart of the SLC dining scene. Indochine offers a range of authentic dishes and a full bar menu with cocktails, beer and wine. See our review here.
Best Middle Eastern food Salt Lake City, our pick, Zaferan Cafe. This family run restaurant on Highland Drive is as welcoming as it is delicious. Everything is cooked from scratch and fresh each day, and the love and care shines through. Check out their perefectly grilled meats and impeccable basmati rice served with most dishes – a skill in itself.
Best steak Salt Lake City. Our pick, Fleming's Steakhouse. This classic American steakhouse located at The Gateway in downtown SLC has everything you need for a perfect night out. An award winning menu, chef driven dining and deep wine list. Check out their weekly specials too for amazing deals.
Best Murray Utah restaurants, our pick, Ice Haus. A fun German inspired food menu that's loaded with brats, burgers, oh and plenty of great beer too.
Best fried chicken Salt Lake City, our pick, Curry Fried Chicken. Curry, yes. Fried, double yes. Chicken, oh yes! All three together make this a Mecca for fried chicken lovers in SLC.
Best Chinese restaurant Salt Lake City, our pick, CY Noodles House. Located in SLC's relatively new China town development, the real treat here is sizzling Sichuan cuisine loaded with chili's, garlic and Sichuan peppercorns. Build your own noodle bowls are a safe alternative too for those with milder tastes.
Best sushi Salt Lake City, our pick, Takashi. Get to this downtown hot spot early, or prepare to wait. Takashi's sushi regularly tops best of lists both in Utah and across the country. See our review here.
Best Shanghai cuisine Salt Lake City, our pick, Boba World. You'll have to head North to Woods Cross to find this hidden gem of a restaurant. A blink and you'll miss it mom and pop eatery, crafts the finest house made 'fat' noodles you're likely to encounter for 1000s of miles around.
Best BBQ Salt Lake City, our pick, Sugar House BBQ.
Best banh mi Salt Lake City, our pick, Oh Mai. See our write up here.
Best Sandy Utah restaurants, our pick, Crown Burgers. Hey, what can we say, who doesn't love the signature pastrami topped burger from Crown?
Top 5 places to eat at SLC airport. Looking to make the most of your time at the airport? Check out these five.
Other things you might like…
Best bars in Salt Lake City
Regardless of what mood you're in, there's a watering hole ready and waiting for you. From dives to cocktail bars, find out where not to miss in SLC.
Things to do in Salt Lake City
Looking for inspiration for a day's fun in Salt Lake City, check out our guide organized by interest.
Best new restaurants around town
We're always trying to roundup the most interesting new openings.
Late night restaurants SLC
Hungry? Past 10PM? don't worry, there's good eats to be had.
Most romantic restaurants in Salt Lake City
Celebrate that special moment in style.
Most unique restaurants in Salt Lake City
Looking to eat somewhere unique tonight? These are some truly Utah original spots.
Restaurants open Sunday in Salt Lake
Eat well, seven days a week.
SLC Food Blogs
Our guide to every food blog in Utah.
Utah liquor laws
Confused and thirsty. Let us guide you.
Other sites
shopsmart.guide | Shop smarter when you hit the store, with our sister site full of product reviews.
SLC Menu | A repository of hard to find menus for Salt Lake City restaurants.
The Utah Review | Our sister site covering the brightest and best in Utah arts, entertainment and lifestyle.
Gastronomic SLC would like to thank 34SP.com for their sponsored WordPress hosting.