Time restaurant openings wait for no man. Since our last roundup in October 2019, we've compiled a fairly heaving list of more than seventy new restaurants, bars, breweries, dessert shops and more. Here's the complete list of everything new and opening soon in Utah:
Bewilder Brewing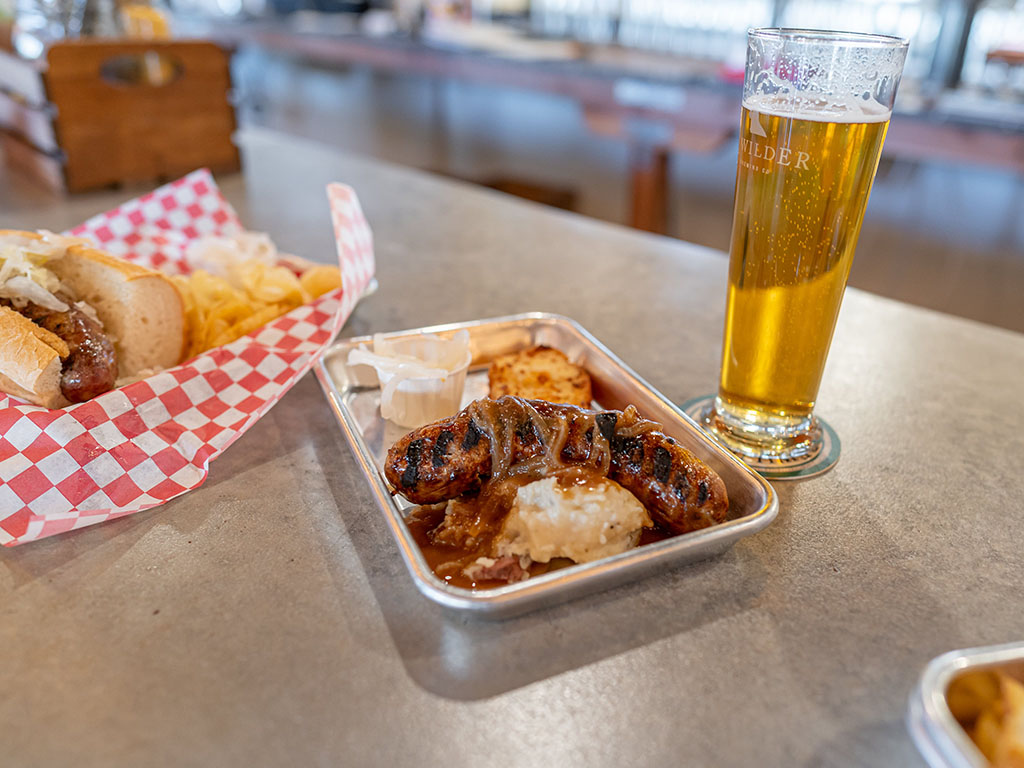 We profiled this brand new craft brewer back in January, you can read more here. The headline info is that the newest kid on the block is the work of Ross Metzger and Cody McKendrick – the same brains behind Salt City Brew Supply. The resulting effort of the duo is a meticulously crafted brew house and a kitchen helmed by a real honest to god chef e.g. no shivering in the cold waiting on a food truck here.
445 400 W, Salt Lake City, UT 84101
(385) 528-3840
bewilderbrewing.com
Blue Marlin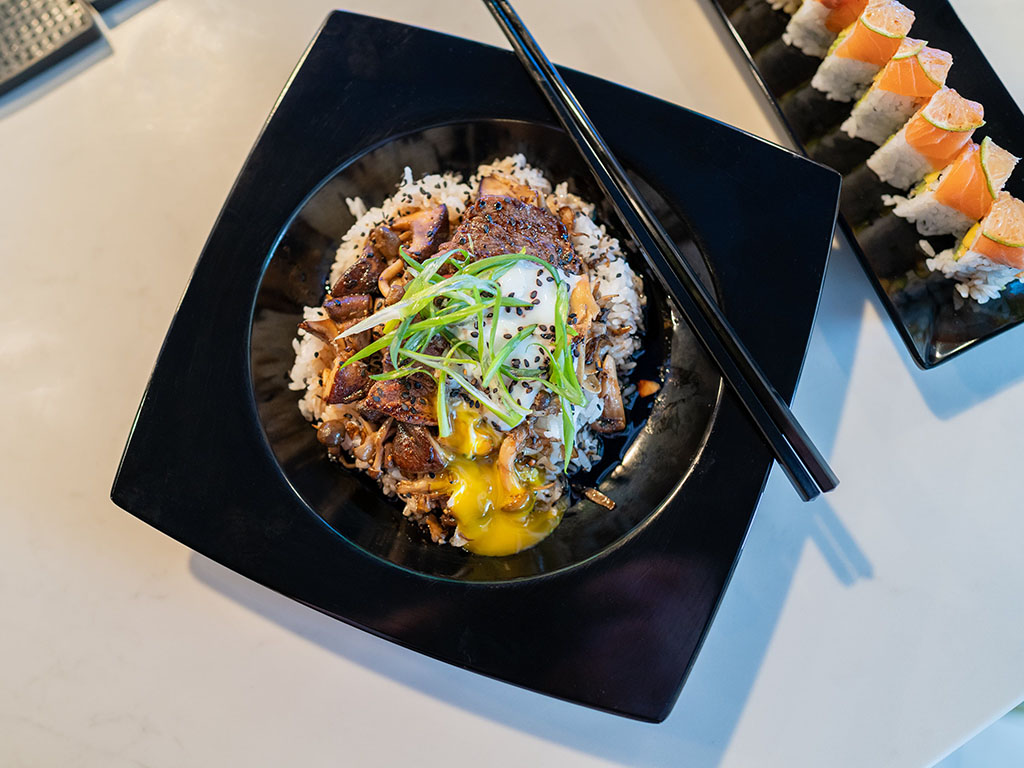 Update March 5th 2020: we've just heard news from a variety of sources that both Jake Wardle and Jerry Pacheco have left Blue Marlin. Our original preview and assessment of the business was based off the presence of both these exceptionally talented chefs. We've no further info on the menu, approach or setup post their departure.
Likewise another newbie I covered in detail here. This Japanese spot downtown (just next door to the Alta club) offers a menu of cold and hot dishes, the latter of which particularly caught my attention. The main reason is that cooked side of the menu is overseen by Jerry Pacheco, recent sous at Bambara (Pallet previous to that), who has some serious cooking chops.
136 E S Temple #101, Salt Lake City, UT 84111
(385) 267-1919
bluemarlinutah.com
Cake Creation Studio
I think that picture says it all. At least that's how I imagine I might left be reeling if I took on the DIY cake decorating class offered by this Provo business. Prices for the DIY decorating class start at $33. You get to pick from a 6″ cake or a six pack of cupcakes and then have at it! Also, you get to take home the efforts of your class with you. Take that real school.
4948 Edgewood Dr, Provo, UT 84604
(801) 900-1161
cakecreationstudio.com
Campus Sushi
A new sushi spot for the denizens of Logan. You can get the full scoop on owner Sam Park's newest restaurant over at the USU Statesman.
981 S. Main Street, Logan
Curry Up Now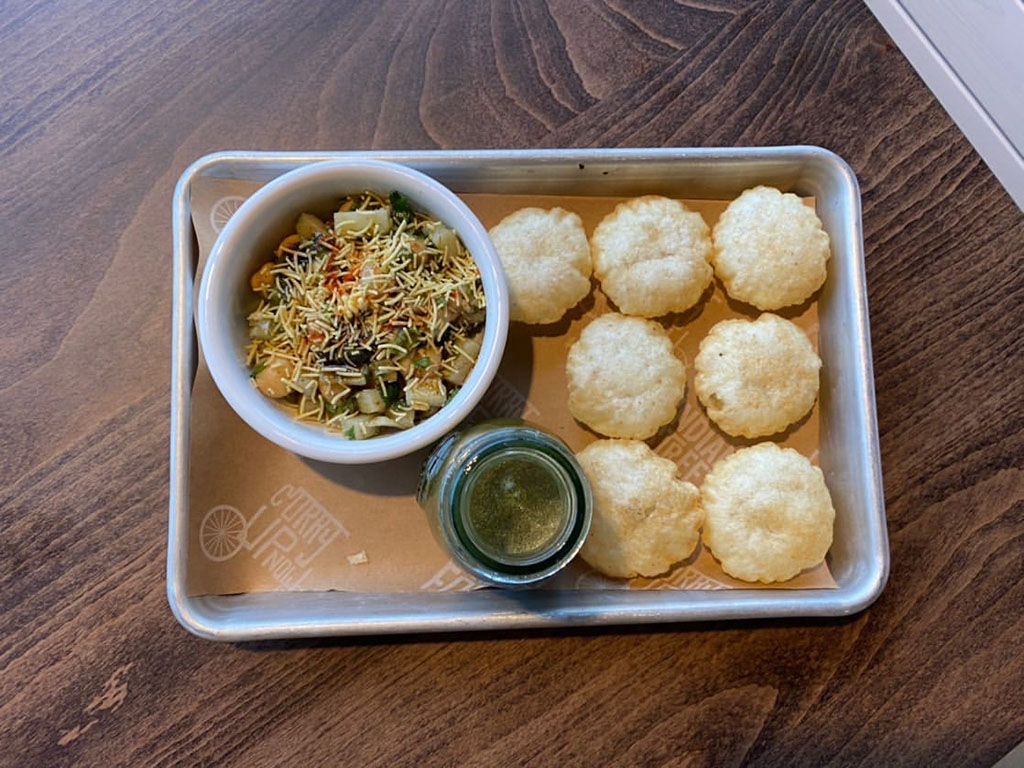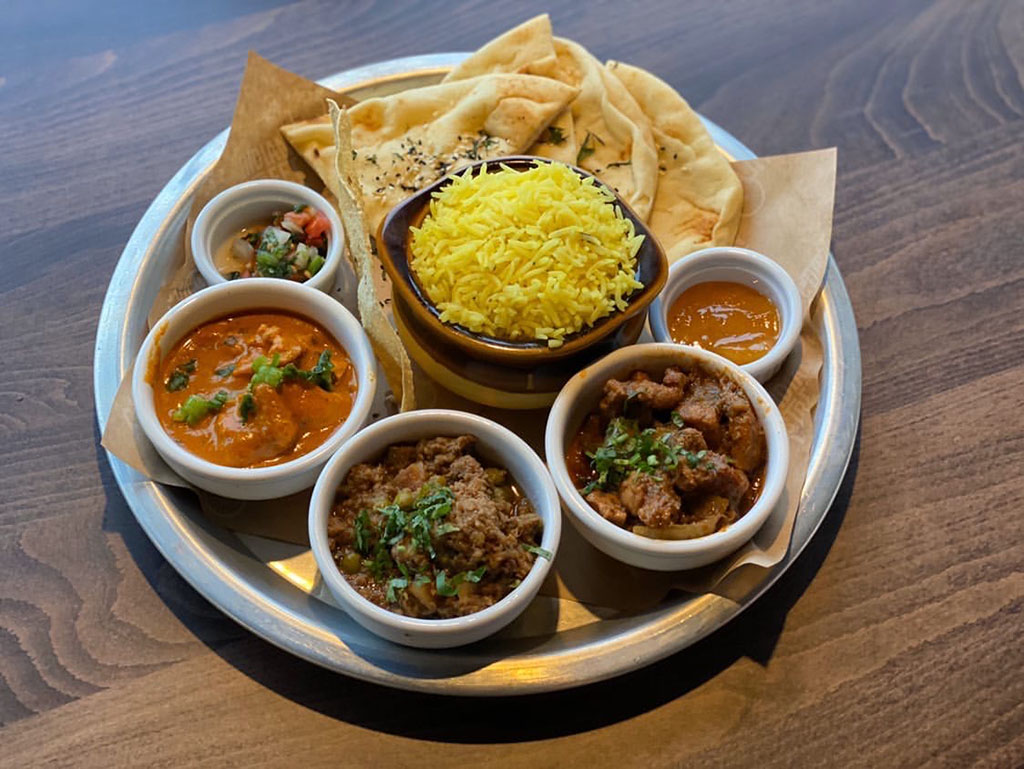 This one has been a long time coming. If you haven't been tracking the arrival of this darling of the franchise world, let me give you the quick details. The concept is Indian street food, wrapped up in a vibrant and accessible bow.
The menu makes every attempt to win over those who might not yet have fell for the allures of the subcontinent. There are sexy fries and naughty naan as well things like chicken tikka masala trendily-reformatted into burritos and tacos.
This Midvale spot is the first to open up shop in Utah but more are expected; most notably of which should be the downtown SLC store, slated for the former Cedars Of Lebanon space. This one should also come with the chain's signature Mortar & Pestle cocktail bar too.
1076 Fort Union Blvd, Midvale, UT 84047
(801) 849-8189
curryupnow.com
Dee Garden Thai
West Jordan now has a new Thai restaurant, and by the looks of the reviews, a great little family owned spot. The by-the-numbers menu won't shock any Thai-aficionados but the $7.99 lunch specials are certainly worthy of remark.
7098 S Redwood Rd, West Jordan, UT 84084
(385) 296-1859
deegarden.wixsite.com
Duck Donuts
This national chain recently landed in Utah, and with it, their signature vanilla cake donuts which are apparently made fresh to order. There's a variety of coatings, toppings and drizzles on offer to spike those blood sugar levels as required.
10352 River Heights Dr #103, South Jordan, UT 84095
(801) 987-8983
duckdonuts.com
Eggs In The City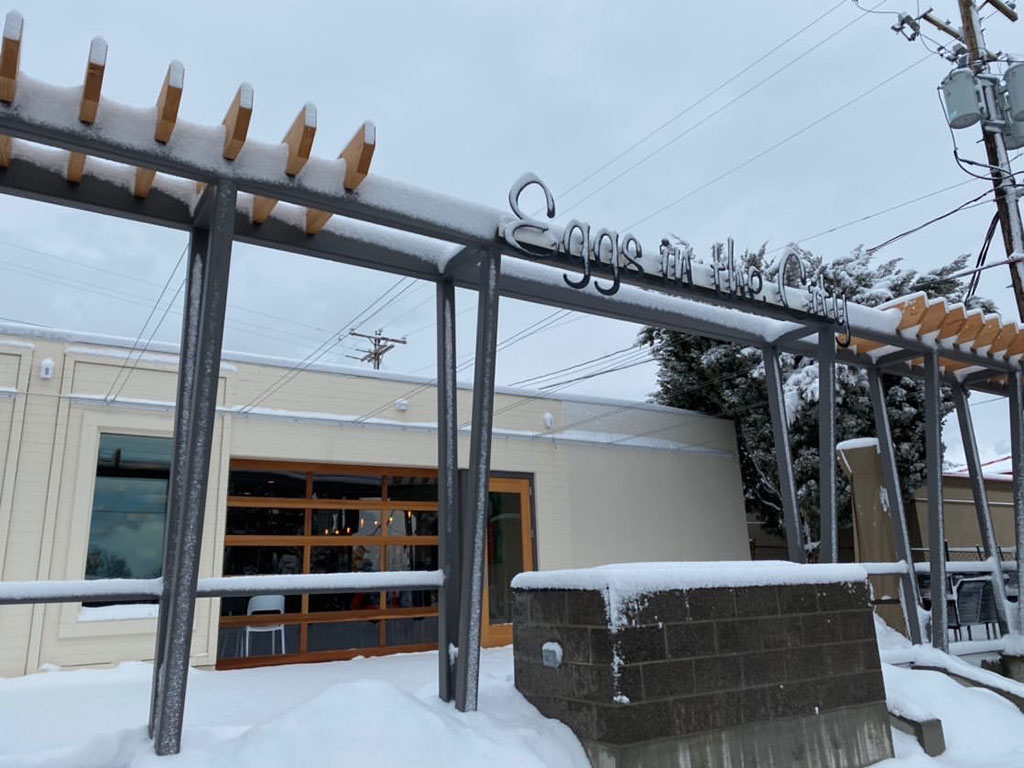 This popular breakfast spot recently upped sticks and moved across town (the old spot will be the new home to Nomad East soon enough). The new Eggs location in the former Blue Star Coffee and Juice Shop on 2300 E. offers up the same popular menu that's packed in the locals for years. Any menu that features a dish called give up gets my thumbs up.
2795 S 2300 E, Millcreek, UT 84109
(801) 581-0809
Eiko Cafe
Very little to go off here, except a minimal IG presence and a small handful of positive Yelp reviews. The Sandy sushi spot offers up a familiar menu of maki and more, most notable of which are a range of rolls from just $3.99. You should be able to eat here with change scrabbled up from behind the sofa cushion by the looks of it.
7824 700 E, Sandy, UT 84070
(801) 890-1883
Elevo
It came as a shock when Jen Gilroy's long lived Meditrina came to an end last year. Thankfully we didn't have to wait long for a reboot. The menu at Elevo takes a second bite of the Meditrina-flavored apple; which is to say there are small plates aplenty as well as some intelligently curated wines. This smaller more casual concept opens bright and early with coffee and breakfast bites too.
565 E 2100 S, Salt Lake City, UT 84106
(801) 410-8160
FreshFin Poke
FreshFin recently opened on Regent Street in downtown SLC via way of Milwaukee of all places. As you can see from the picture above, the poke restaurant goes further than most in the sourcing stakes, which is a huge plus point for me. FreshFin's menu affords both DIY and present bowl options. Prices start at $10.95.
157 S Regent St, Salt Lake City, UT 84111
(801) 902-9677
freshfinpoke.com
Greek Tyrant
Winner of my favorite new restaurant name so far in 2020. You can almost picture the intimidation, the capricious rules and the cries of 'no gyro for you!'. Greek Tyrant is one of the first of a new breed of ghost restaurants in SLC – offering their dishes by way of delivery only. Say what you want about the model, but some of the most popular and quickly expanding businesses in town are built around affordable food, delivered fast (Spitz, R&R, Zao).
GT is the work of the former Aristo's team, so if you're missing their gyro, you're not completely out of luck. You can order Greek Tyrant on GrubHub here. The delivery fee is waived on first time orders, and we get a small referral fee if you place a first time order. Very small. Imperceptibly small. O.k. five bucks.
HallPass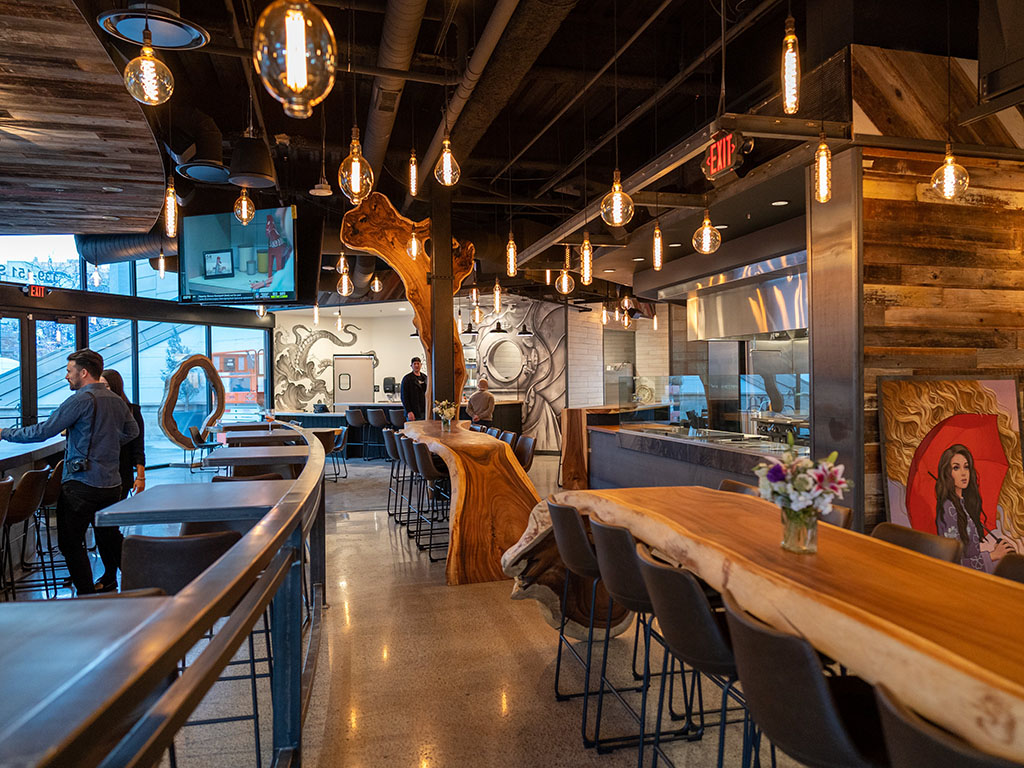 I went over the basics of HallPass recently here. As mentioned in that article, Salt Lakers have been quick to embrace the multitudinousness of menus that HallPass presents. The panoply currently rank amongst our top ten most popular over on SLC Menu.
153 S Rio Grande St, Salt Lake City, UT 84101
slcmenu.com/2019/10/25/hallpass-menu/
Hungry Howies Pizza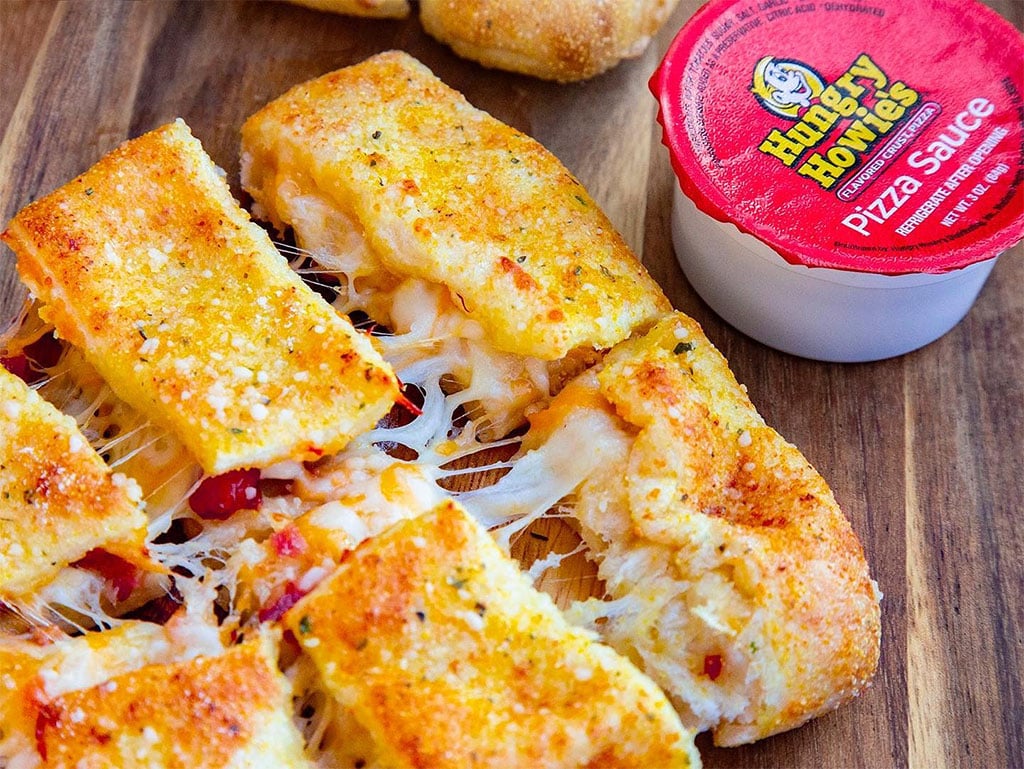 I only really include chain franchises if there's something worthy of note. I personally don't know much about Howie, his hunger, or his pizzas…but…from reading the comments of some Michigan-expats, this new opening has them full of glee. Layton sees the first location for the MI import which is apparently the 11th largest pizza chain in the US. Who knew.
1549 N State St #105, Orem, UT 84057
(801) 225-3333
hungryhowies.com
The Hut
Another food collective, this one down in Utah County. The Provo based business rustles up a total of seven vendors with Dirty Bird Chicken being a from scratch opening. Others available under the single roof include: Seven Brothers Burgers, Jurassic Tacos, Honest Eatery, Summit Pizza Co., Crumbl and Soda by The Hut.
495 E 600 N, Provo, UT, 84606
thehutprovo.com
JJ Burger
Another Utah County opening and one with several appealing menu items. There are burgers for under two bucks. There are foot long hot dogs and fish chips. There are also "sea-burgers". I really want to know what a sea burger is. There's probably a joke in there about seeing a burger and eating a burger, I'll let you work on that in your own time, we have to press on with more restaurants.
40 N 400 W, Provo, UT 84601
(801) 691-0580
jjburgerut.com
Kao Thai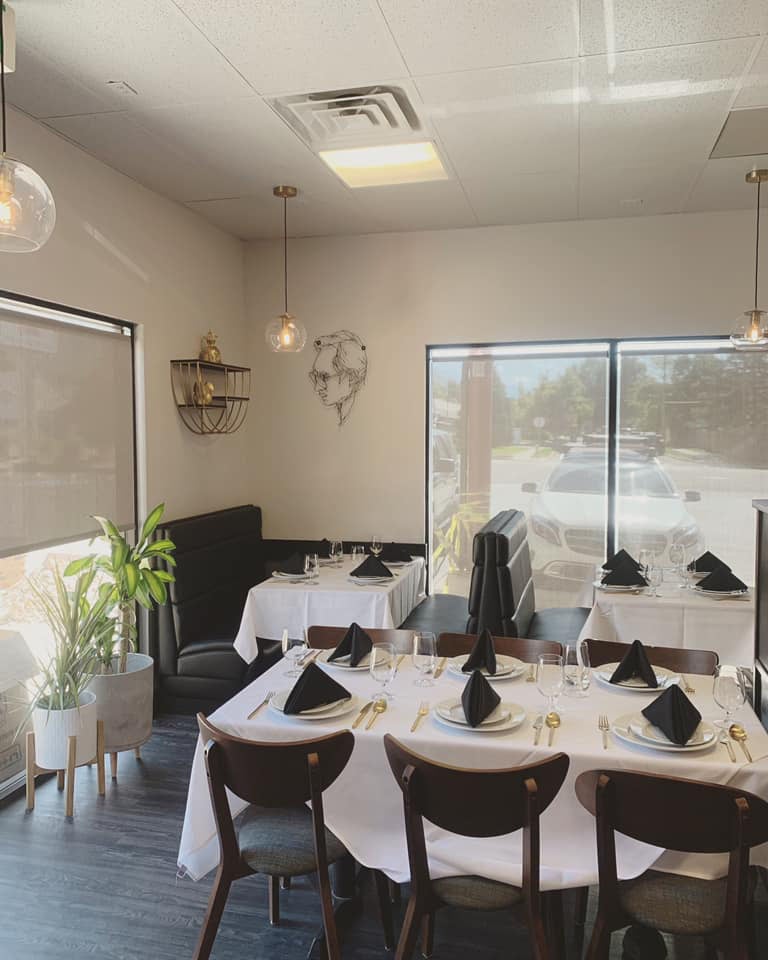 If memory serves this new Thai spot lived life as a sushi restaurant way back when. The new canyon rim based restaurant looks appealing rom afar, with a bright and modern dining space matched similarly by the menu. You'll find all your regular Thai-favorites here but as well as that, several more unique dishes. Thai spicy spaghetti anyone? Hey I have friends who put ice cream on their French fries, don't judge.
3011 E 3300 S, Millcreek, UT 84109
(385) 202-7257
kaothaislc.com
La Trattoria Di Francesco
Brought to you from the Sicilia Mia group is this new Italian that replaces the now long gone Paris Bistro. The restaurant makes no bones about being a destination dining venue. The menu includes steaks with triple digit price tags, bedecked in 24 carat gold leaf and truffles. There are pasta dishes topped with octopus that toy with $50 price tags. There are also table side flourishes aplenty, of the sort that put Sicilia Mia on the map.
Here's a video interview with La Trattoria's Giuseppe with more info
https://www.facebook.com/restaurantsinutah/videos/503914836934850/
1500 S 1500 E, Salt Lake City, UT 84105
(801) 419-0730
Leila's Luau
In contrast, nothing much on the menu here tops $10, well except the $25 platter that serves five people that is. This former food truck has now opened up shop in Syracuse, with a menu loaded with Polynesian favorites.
2107 W 1700 S, Syracuse, UT 84075
(801) 820-5097
Lucky's Iron Door Roadhouse
Parlaying the grand slam success that was Lucky 13, comes this second outing for the oft-touted 'worlds best burger' slingers. As opposed to the 21+ only bar that is L13, Lucky's Iron Door is a family friendly venue, which means you can bring the whole gang down to enjoy the likes of The Pigpen (a burger topped with house-smoked bacon, grilled black forest ham, caramelized onions, cheddar and swiss cheese) – my favorite.
3754 West, Center View Way, West Jordan City, UT 84084
(801) 878-9439
luckysirondoor.com
Momi Donuts
If you haven't yet grabbed yourself a mochi donut you're missing out on a whole new world of delight. Far different from a traditional donut, the donuts in question here contain glutinous rice flour, tapioca starch and wheat flour. They're chewy, lighter affairs than a more cakey traditional donut. Momi is now open at The Gateway and is the perfect dessert stop if you haven't stuffed yourself silly over at…
158 S Rio Grande St, Suite B
momidonuts.com
Mr Shabu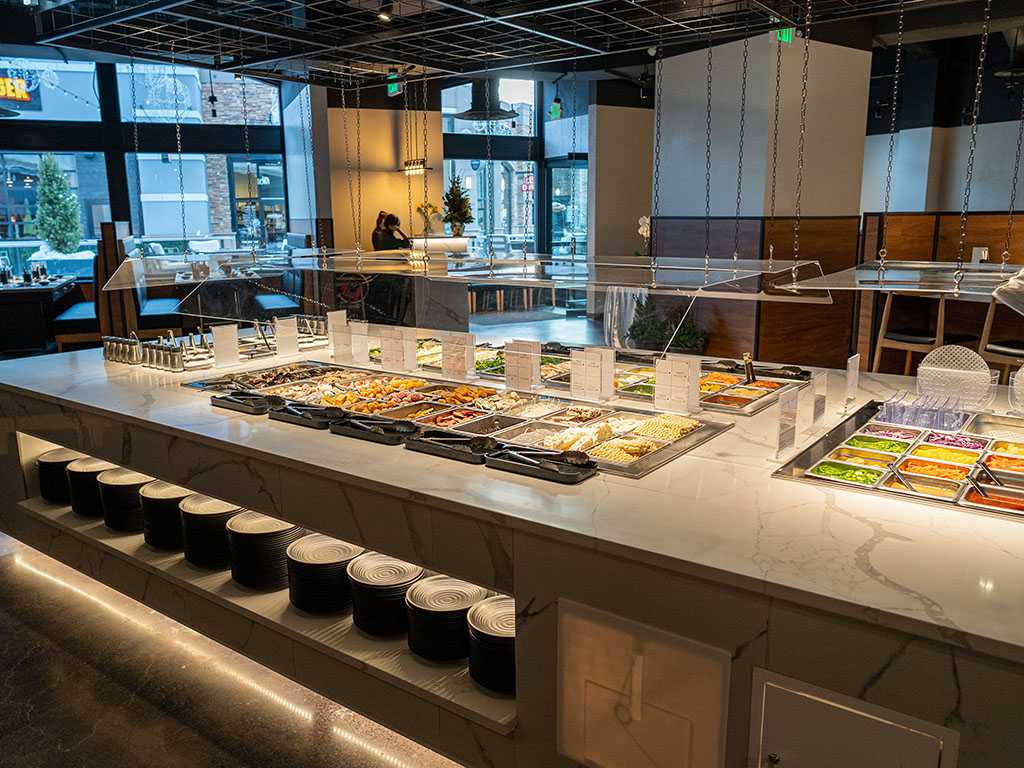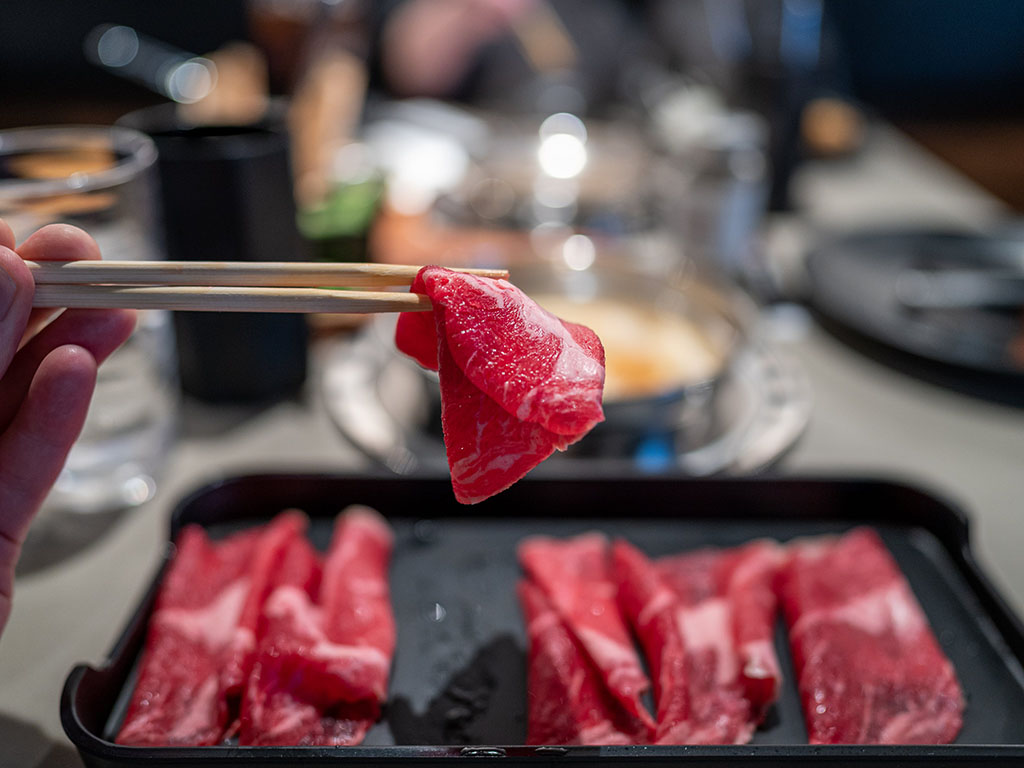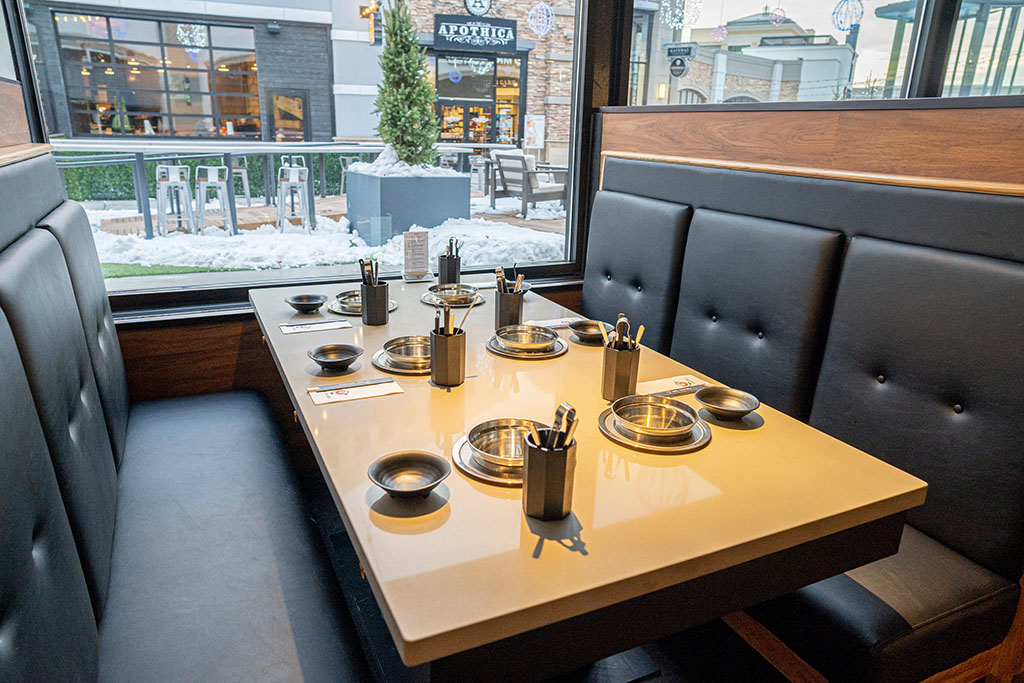 For the detailed first look of this new gem at The Gateway you can check out our original profile piece here. The all you can eat restaurant is one of the best new additions to town in a long time. For the 30 second version, here's the press release:
Utah's premier community gathering, dining and entertainment destination is pleased to announce that "Mr. Shabu" will be joining their growing restaurant offerings on November 30, 2019. Serving shabu-shabu, an Asian hot pot dish that's quickly gaining popularity in the United States and Europe, it's a popular new addition of more than 5,000 square feet of dining to the Gateway's growing list of specialty restaurants on the south end of the property. They will open for dinner only for the first week of operation, then will be open seven days a week from 11 a.m. – 2:30 p.m. for lunch and 5-10 p.m. for dinner.
159 Rio Grande St, Salt Lake City, UT 84101
(801) 456-0273
mrshabu.com
Nepali Chulo
Now open seven days a week in West Valley City, a new Nepali/Indian eatery. The menu won't surprise anyone familiar with similar operations around the valley, but the prices might. Several of the dishes here seem a couple dollars cheaper than most, at least to my eye.
3376 S 5600 W, West Valley City, UT 84120
(801) 987-8404
nepalichuloslc.com
Nohm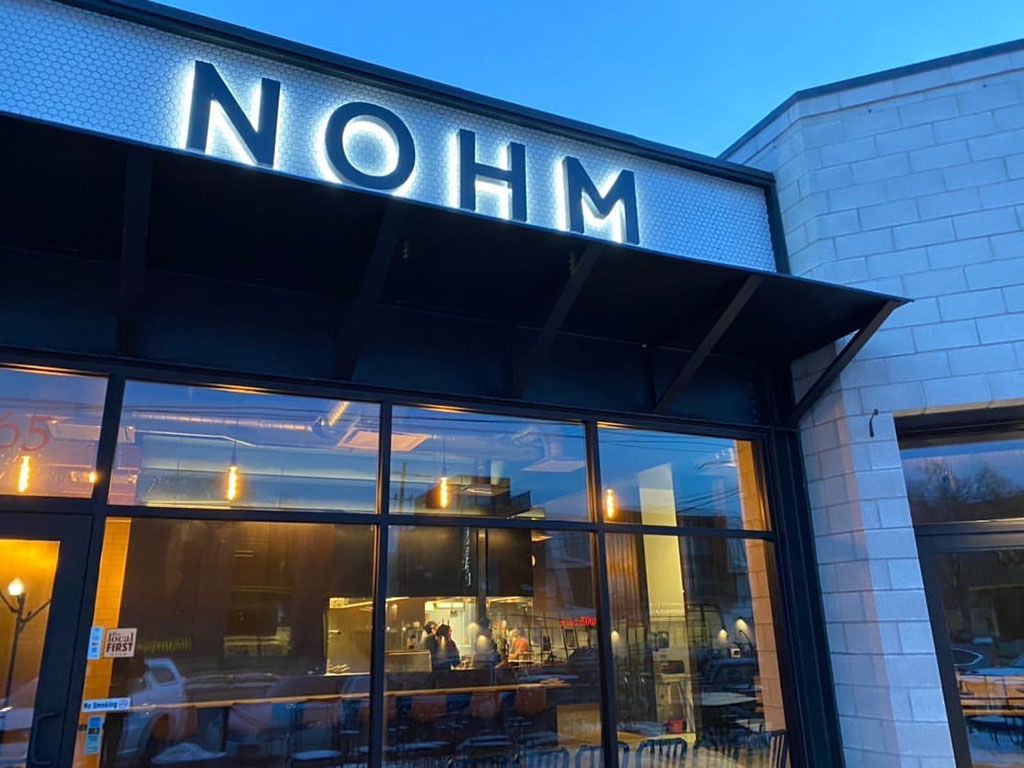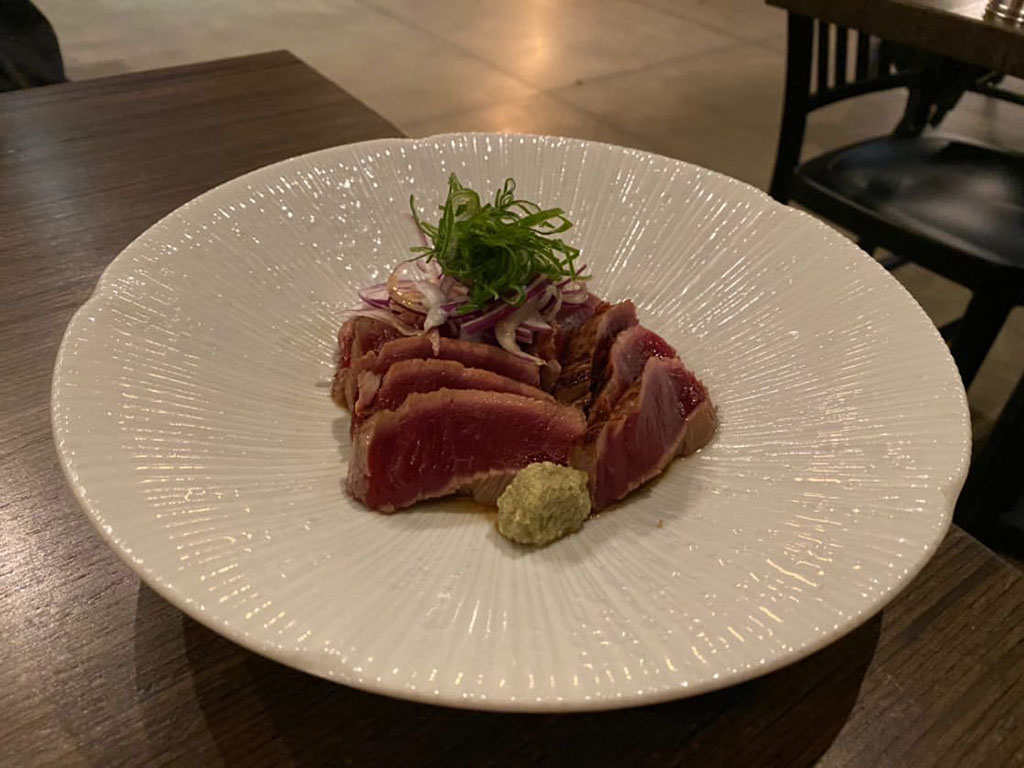 One of the more noteworthy openings on our list this time, is this Japanese izakaya styled outfit. Nohm replaces Meditrina and offers up a menu built around small plates such as yakitori and seared blue fin.
It's always slightly thrilling to see a menu with such a no holds barred attitude as the one Nohm sports. Chef David Chon riffs into visceral territory that will be completely unfamiliar to many Utahns, offering selection such as chicken gizzard, tail and heart. The kitchen uses bincho-tan charcoal and plates come with fresh wasabi; the last I saw that approach was the much missed and mourned Naked Fish. Fingers crossed.
165 W 900 S, Salt Lake City, UT 84101
(801) 917-3812
Noodle Run
Somewhat more accessible then – Anny Sooksri's (Tea Rose Diner, Chabaar, FAV Bistro) latest restaurant outing seeks to tackle the popular fast casual concept. You know the one, pick this, add that, move along at light speed. Taking more than a service departure from Sooksri's previous efforts, the menu takes in a broader range of South East Asian dishes too.
Ramen, pho and rice bowls are the core of the menu, with everything being made from scratch; which makes the menu eminently customizable for a range of dietary preferences, vegan to GF. Just ask!
6014 State St, Murray, UT 84107
(385) 270-9700
Nosh
Up in Park City this new Middle Eastern restaurant from chef and owner Jason Greenberg who started life at Institute of Culinary Education in New York. Greenberg's career took him onto a variety of gigs in NYC including Nobu and the triple Michelin starred Eleven Madison Park.
Moving to Utah in 2014 Greenberg worked initially at The St. Regis, during which time he also started up PC Pita – a small pop up at Park Silly Market aiming to "create the perfect falafel". Skip forward to today and the opening of Nosh where Greenberg reckons he's perfected just that. Report back with your findings team…
1890 Bonanza Dr Suite 112, Park City, UT 84060
(435) 800-2086
noshpc.com
O' Crab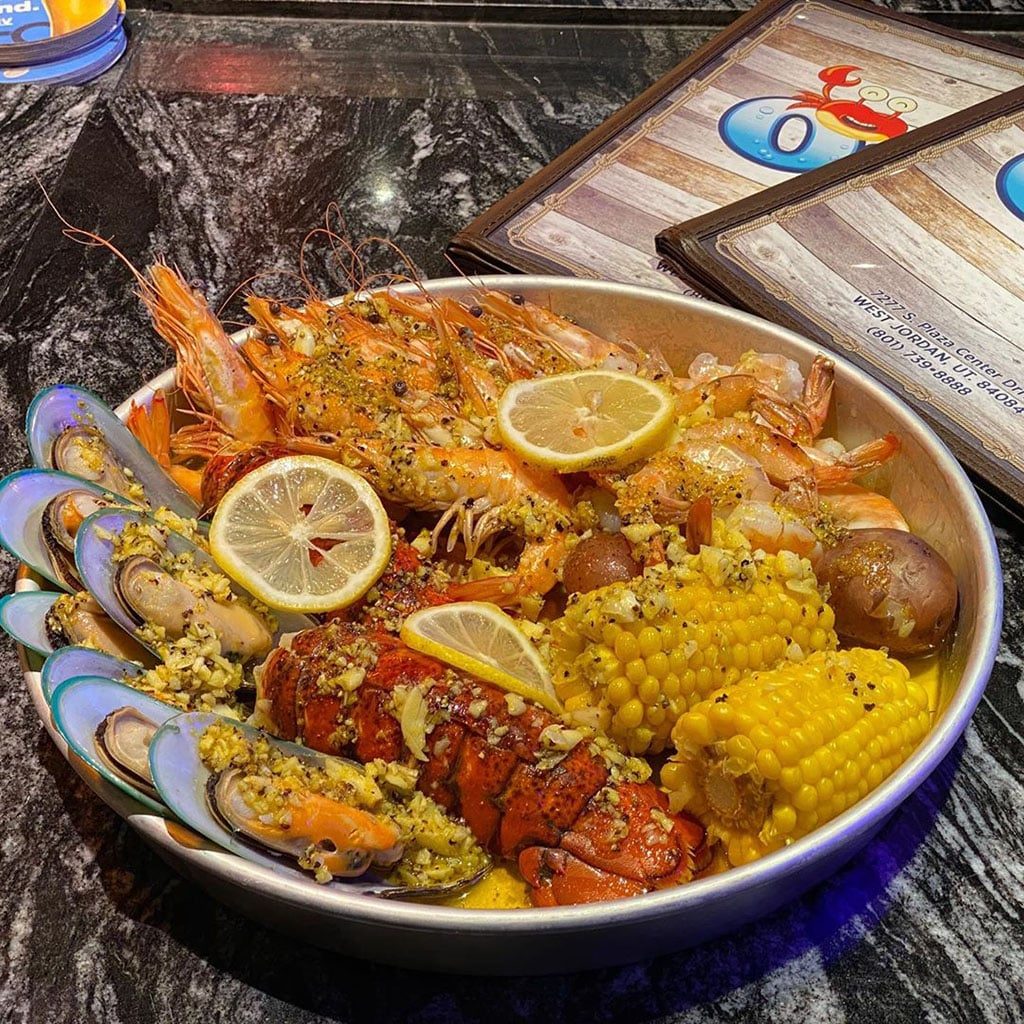 Joe's Crab Shack might have moved on from this West Jordan space, but seafood still remains in the form of O Crab – a cajun styled restaurant. The star of the menu is undoubtedly the boil in the bag options that sees guests select their shellfish, sauce and spice level before the whole shebang is cooked to order.
7277 Plaza Center Dr, West Jordan, UT 84084
(801) 739-8888
Oishi Ramen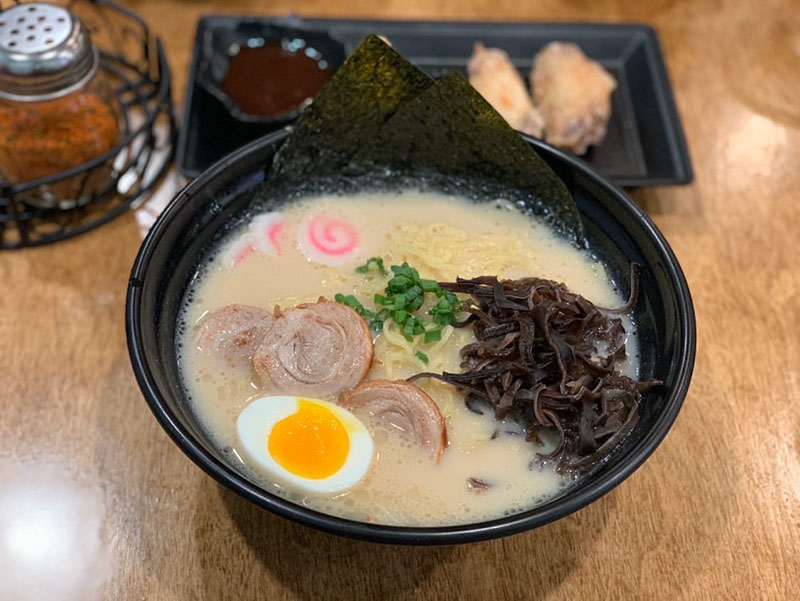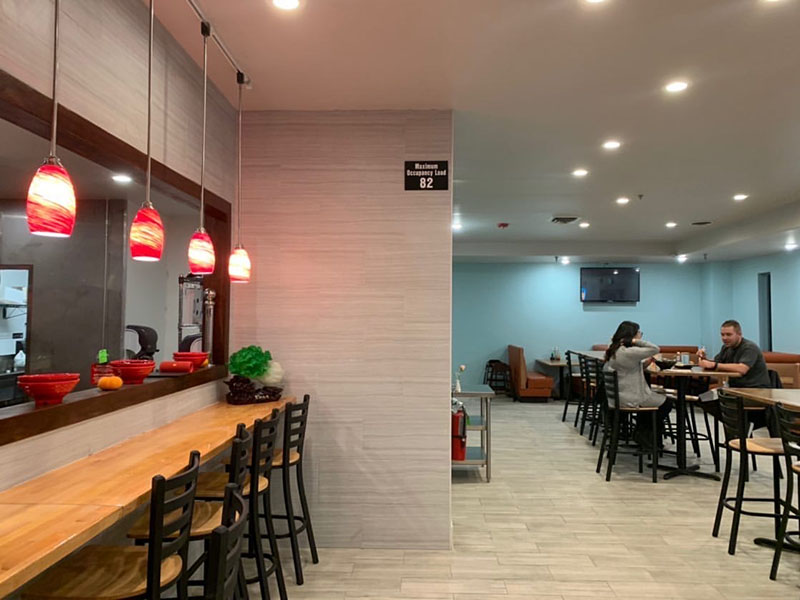 You thought there'd be no ramen this time around? Oh you were wrong, you were so wrong. Just you wait and see. This new ramen spot opens up alongside the following business too.
3424 S, State St Suite A, South Salt Lake, UT 84115
(385) 242-7075
Ombu Hot Pot
You might know the Ombu moniker from their trio of Korean BBQ joints across the valley. Their fourth restaurant sees them dip their chopsticks into the water of hot pot cooking. With Kung Fu Hotpot closing up shop last year, this is one of the few spots in town now for Chinese hot pot.
3424 S State St, South Salt Lake, UT 84115
(385) 301-8732
OMO Korean BBQ
This new restaurant from the Sapa Investment Group (Sapa, Purgatory, Fat Fish, Bucket O Crawfish) moves into the space previously home to a range of rotating concepts; most recently El Pariente and before that Noodle And Chopsticks as well as Pho Green Papaya – the gem of a restaurant that started it all. The cuisine du jour here is all you can eat Korean BBQ.
2000 W 3500 S, West Valley City, UT 84119
(385) 301-8970
omobbq.com
Pins And Ales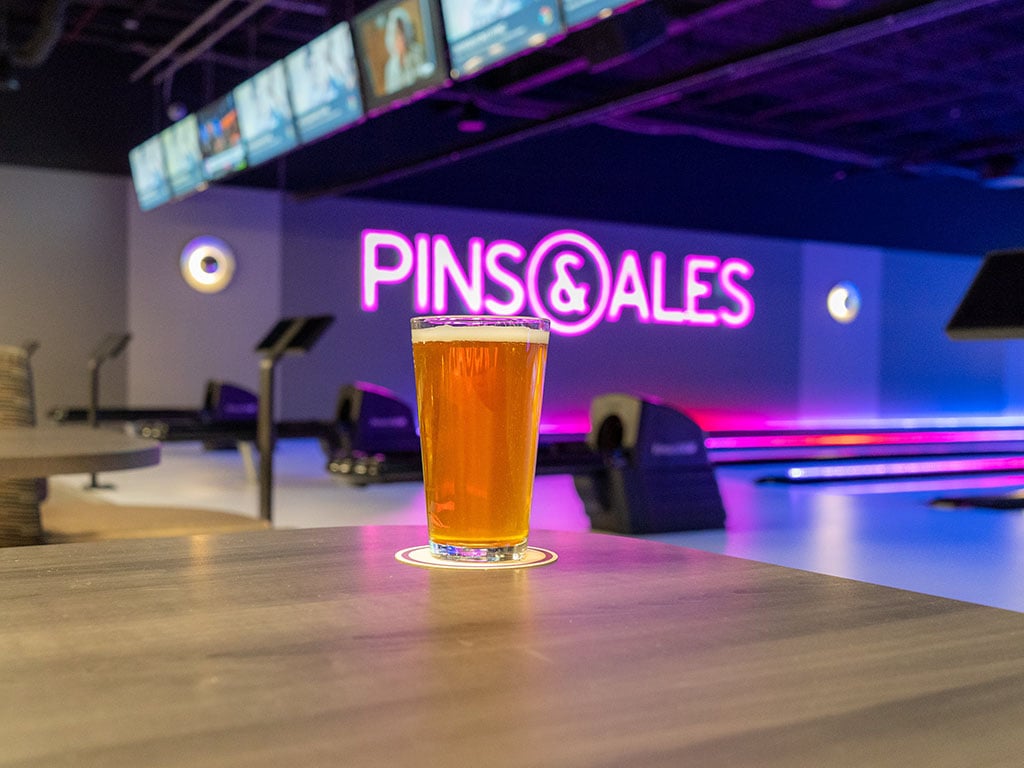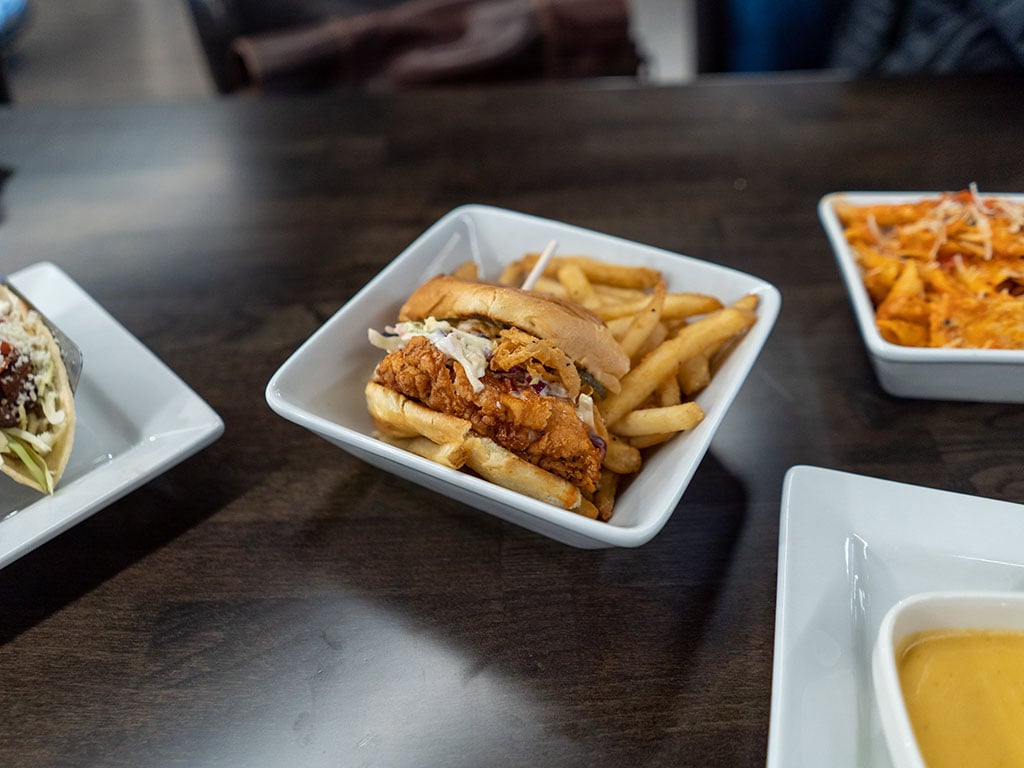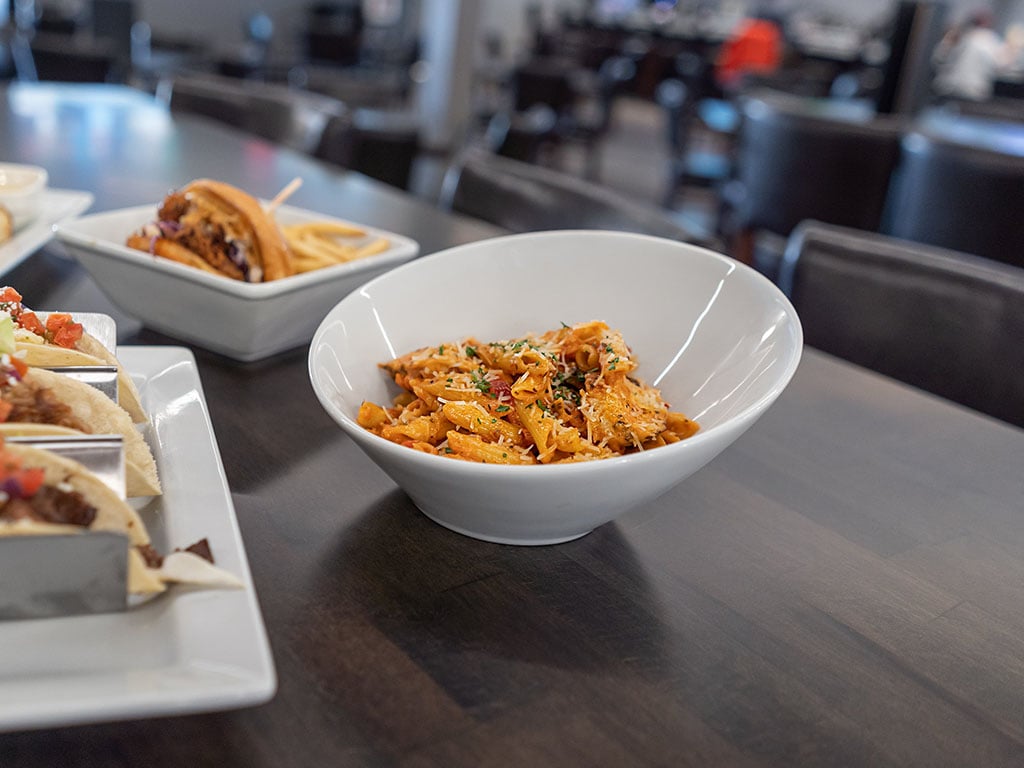 There's a few of these littered around the valley now, with this spot in West Valley City being the latest gleaming jewel in the whole crown. Pins And Ales is essentially the 21+ side of the All Star Entertainment facility, which is replete with bowling, arcade games, VR, laser tag and more.
The Pins And Ales side of things offers more bowling, games and axe throwing plus a full bar. The food menu clearly doesn't want to break any moulds, but its solid pub grub in my experience – burgers, tacos, pasta, pizza and more.
3601 S 2700 W Suite E-105, West Valley City, UT 84119
(385) 308-8080
pinsandales.com
Pizzeria Tasso
Wood fired pizza is the specialty of this Holladay based business. I say based, but Pizzeria Tasso are also a mobile friendly business too, taking their pizza slinging on the road. The beautifully oven charred crusts from their IG account has me almost reaching for my phone right now.
4734 S Holladay Blvd, Salt Lake City, UT 84117
(801) 810-9426
pizzeriatasso.com
Queen Tea
Meanwhile in Taylorsville this new spot with a menu largely built around beverages, everything from boba to milk tea to smoothies. There's also a small selection of light snacks and bites too if that takes your fancy.
2971 W 4700 S, Taylorsville, UT 84129
(385) 275-7985
R&R Midvale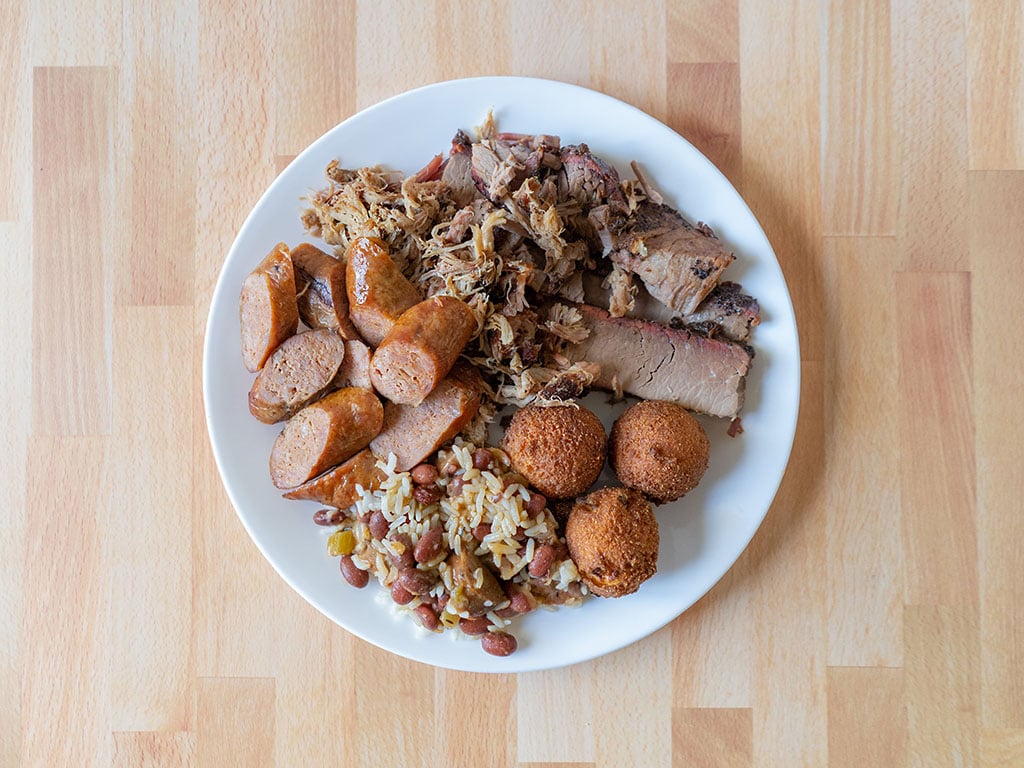 Midvalians now have their very own R&R to call their own. This brings the smokey R&R empire now under the expansive watch of Four Food Groups to nine locations in total now.
7171 S Bingham Jct Blvd, Midvale, UT 84047
(801) 285-0164
randrbbq.com
Ramen Legend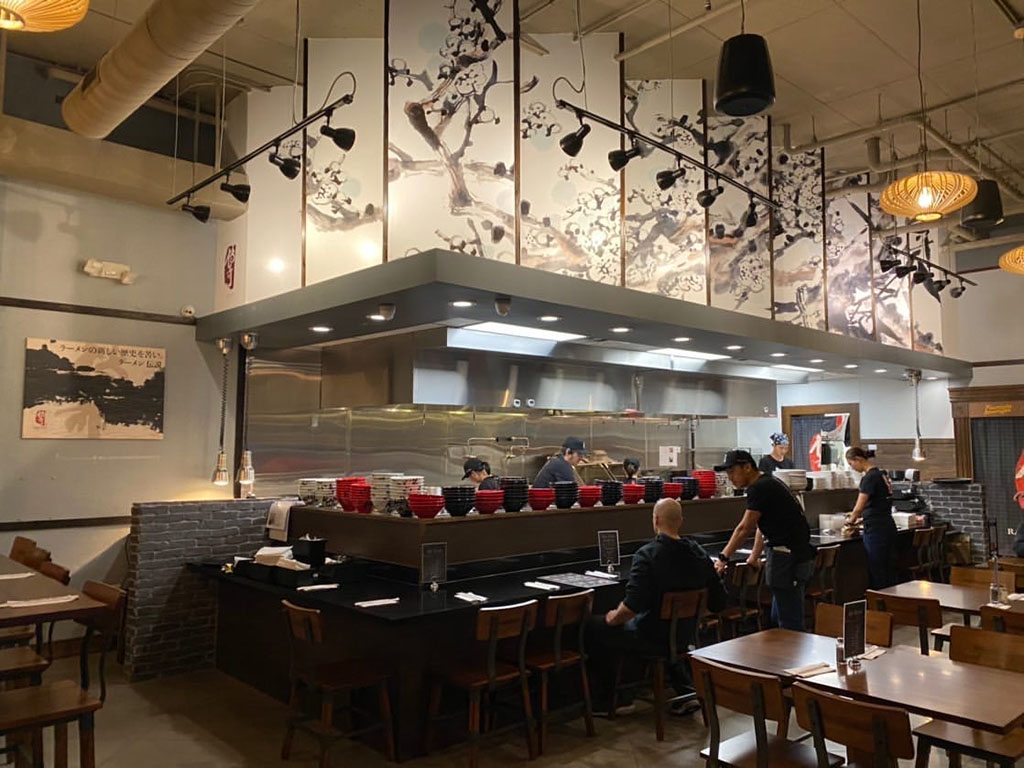 Back to ramen news then, and new to the heart of Sugar House this new noodlery (look int up, thats totally a thing) by way of Texas nonetheless. The operation moves into the restaurant space left empty by the departing Potbelly. The menu offers twelve different ramen options starting at $11.99; there's also a decent array of Japanese apps too.
2118 Highland Dr #10, Salt Lake City, UT 84106
(801) 758-8950
ramenlegend.com
Real Famous BBQ
This Provo BBQ shop is the latest offshoot from parent corp BBQ Holdings – the company behind Famous Dave's amongst a few others. Real Famous BBQ represents a prototype of sorts, aimed at simpler/cleaner ingredients and focusing the store design on delivery/togo service.
280 N University Ave, Provo, UT 84604
(801) 607-1249
realfamousbbq.com
RIME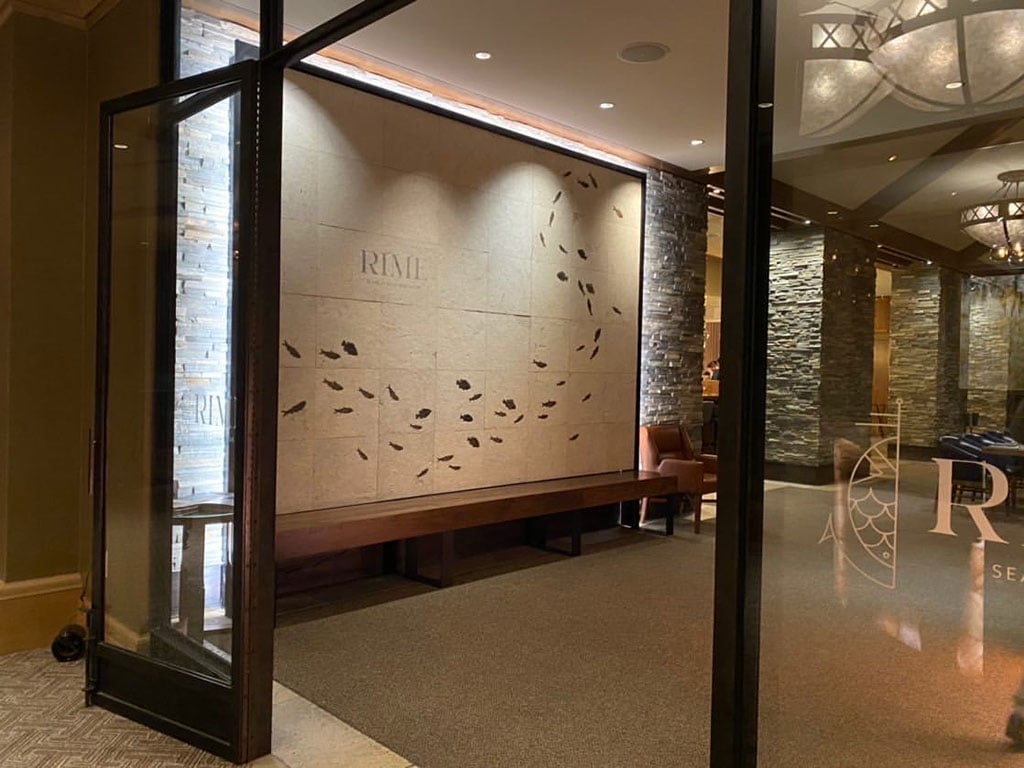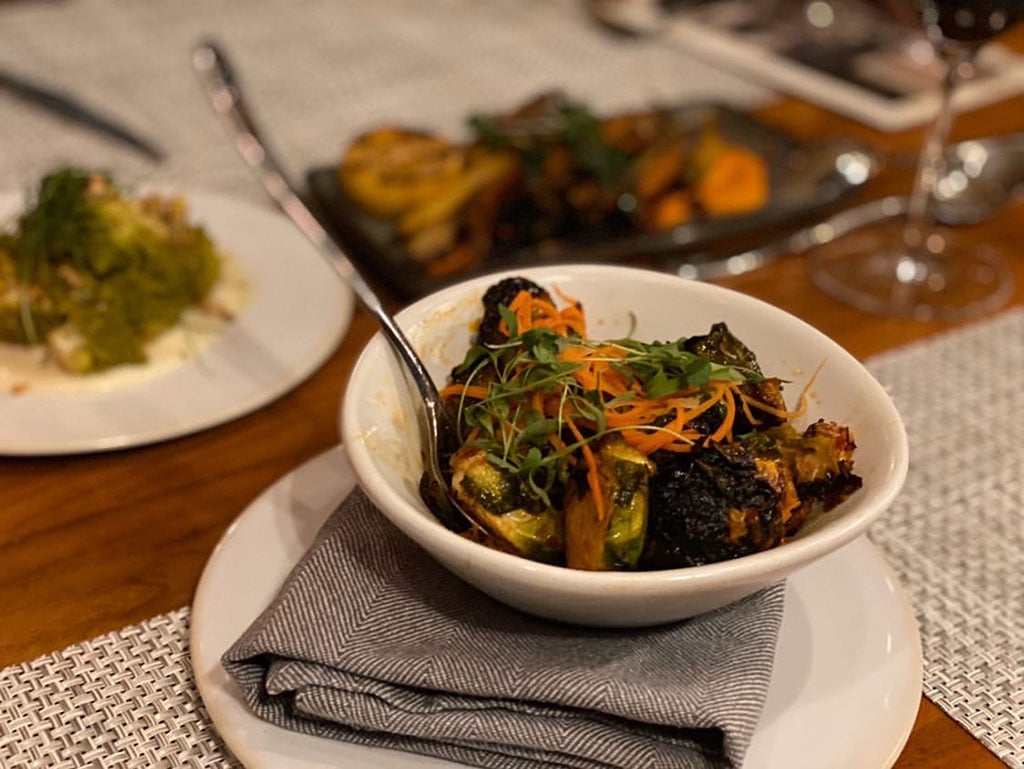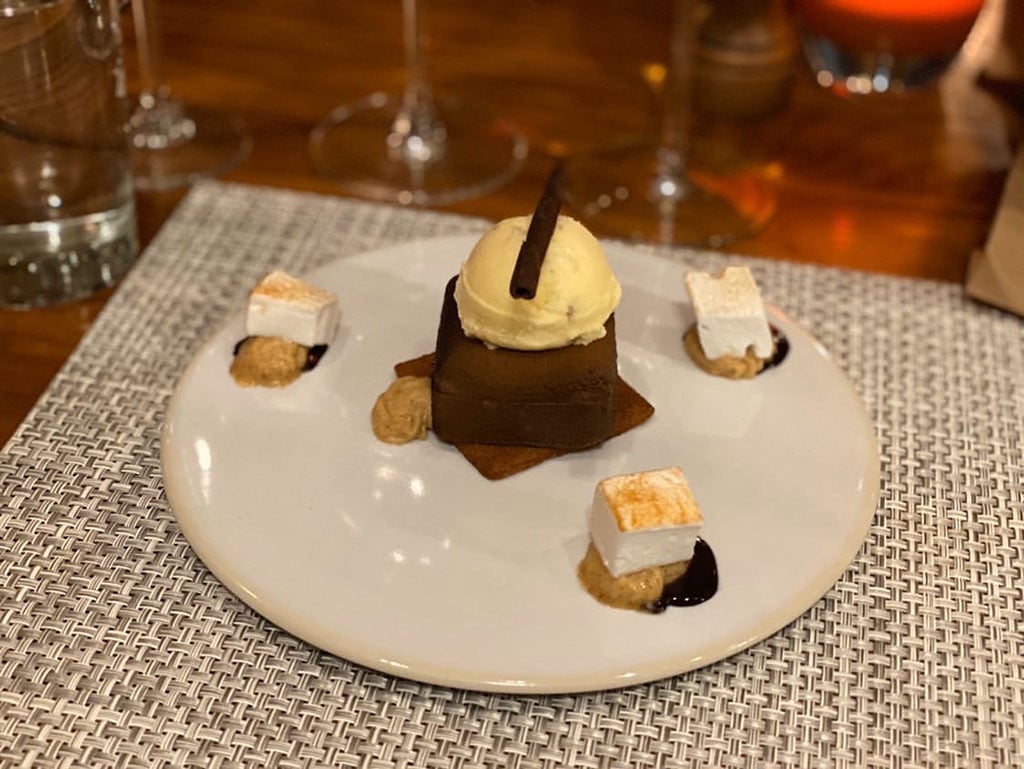 Jean-Georges Vongerichten is no longer the uber-famous name above the door at the St Regis. Indeed the whole food and beverage setup has been reworked under the guidance of Park City's Matthew Harris (tupelo). Here's the full press release on the extensive update and changes:
The St. Regis Deer Valley, a five-star luxury resort nestled in the Wasatch Mountains, today announced its innovative new dining collection developed in collaboration with renowned Chef Matthew Harris. The centerpiece is RIME Seafood & Steak. RIME offers reinvented classics from land and sea that transport diners to New England and European coastlines in an elegantly rustic setting overlooking the slopes of Deer Valley Resort. RIME Seafood & Steak officially opens Friday, December 6, 2019, and replaces the J&G Grill.
Chef Matthew Harris returns to The St. Regis Deer Valley where he opened and served as Chef de Cuisine of J&G Grill ten years ago. His illustrious career began in Atlanta where he was Executive Chef at Kevin Rathbun and Pano Karatossos' Buckhead Diner and then opened the city's critically acclaimed Market by Jean-Georges. He also trained at Jean-Georges Vongerichten's signature restaurants in New York. Most recently he experienced New England seafood firsthand as Executive Chef of Nantucket Yacht Club, then returned to Utah to open his celebrated tupelo Park City. His dishes have been featured in Food & Wine, Bon Appétit, SKI, Town & Country and he has appeared on CBS' Fresh From the Kitchen and NBC's Today Show.
ChefHarris' love of food and of the outdoors (he is an avid skier and rock climber) informs his ever-evolving culinary concepts. His menu for RIME offers sustainably sourced seafood and locally sourced meats, including wild game – such as Delta Elk from Utah – in a modern take on the classic surf and turf. Seafood selections arrive daily from Maine, Boston and Nantucket and also will feature local specialty Rocky Mountain trout. Dinner entrees include Lobster Pan Roast with chorizo, aged sherry, fennel and saffron and Short Rib Rigatoni bourguignon with local mushrooms and smoked parmesan. RIME Seafood & Steak is open for breakfast, lunch and dinner, as well as private events. RIME refers to the thin layer of frost formed by rapid freezing of water in cloud or fog, often found on the hull of fishing boats.
Chef Harris selected Austin Hamilton as Chef de Cuisine to interpret and execute the menu offerings across the collection. Hamilton's formidable experience includes working at the Michelin 3-star restaurant Petit Crenn and the Michelin 2-star restaurant Aqua, both in San Francisco
In keeping with The St. Regis Deer Valley's reputation as a showcase of extraordinary art of the American West the entrance to RIME features a captivating and unique "Fossil Wall" conceived by designer Kate Norris and curated by Green River Stone Company, which offers the world's finest museum-quality fossil art. The Fossil Wall contains individual fossil specimens unearthed in Green River Stone Company's private quarry in Wyoming.
Immediately adjacent to RIME Seafood & Steak is the vaunted St. Regis Deer Valley Wine Vault, which features the largest wine collection in Utah with 1,000 different labels and more than 13,000 bottles. RIME's dinner menu can be enjoyed in the sophisticated coziness of the intimate Wine Vault, recipient of Wine Spectator's Best of Award of Excellence for each of the last nine years.
"The St. Regis Deer Valley offered me the incredible opportunity to collaborate and innovate concepts and menus featuring reinvented classics at RIME Seafood & Steak and at three additional dining collection venues," said Chef Harris. "Exploring food terroir informs all my cooking and these concepts reflect my commitment to sustainable and artisanally sourced ingredients. I am particularly inspired by the Wine Vault, which offers an unparalleled complement to the menus."
Chef Harris' collaboration with The St. Regis offers three additional dining concepts, all with their own distinct décor, menus and sensibilities including:
Beautifully appointed with murals of Park City's history and supple leather seating, The St. Regis Bar & Lounge features a contemporary American menu and is the perfect spot for lunch, après-ski, dinner, or late night dining for those 21 and older. The menu includes a juicy Desert Mountain Ranch Cheeseburger, buttery Maine lobster roll, and the famous black truffle pizza, all of which can be enjoyed with a hand-crafted cocktail such as the signature "7452 Mary" Bloody Mary.
A light filled brasserie-style lounge surrounding a three-sided fireplace, Brasserie 7452 offers a French-inspired menu in a comfortable and casual slope-side atmosphere. Designed to be family-friendly and suitable for all ages, the menu features French comfort food favorites such as French Onion Soup, Steak Frites and Coq au Vin, and is a great choice for lunch, après-ski, dinner, and late-night dining.
The Terrace Café is both a casual grab-and-go café, serving quick bites to fuel guests' downhill adventures, and a sophisticated après-ski caviar bar. Gourmet sandwiches, salads and soups can be savored outside year-round on the Mountain Terrace, which overlooks both Deer Hollow Run and Deer Valley. The Après-Ski Caviar and Raw Bar can be savored as guests enjoy the St. Regis Deer Valley's signature sunset champagne sabering. The Terrace Café is open daily.
"We are thrilled to welcome Chef Matthew Harris back to the St. Regis family," said David Reis, CEO of Falcon Investors, LLC, and managing partner of The St. Regis Deer Valley. "He has come full circle to bring all his experience and training together to develop the RIME concept along with the other exciting new venues at The St. Regis Deer Valley. The physical venues, the décor, and their appointments, including the breathtaking Fossil Wall, are all part of the $42 million ongoing expansion and renovation of our world-class resort."
2300 Deer Valley Dr E, Park City, UT 84060
(435) 940-5700
marriott.com/hotels/hotel-information/restaurant/details/slcxr-the-st-regis-deer-valley/5968374/
Root'd Cafe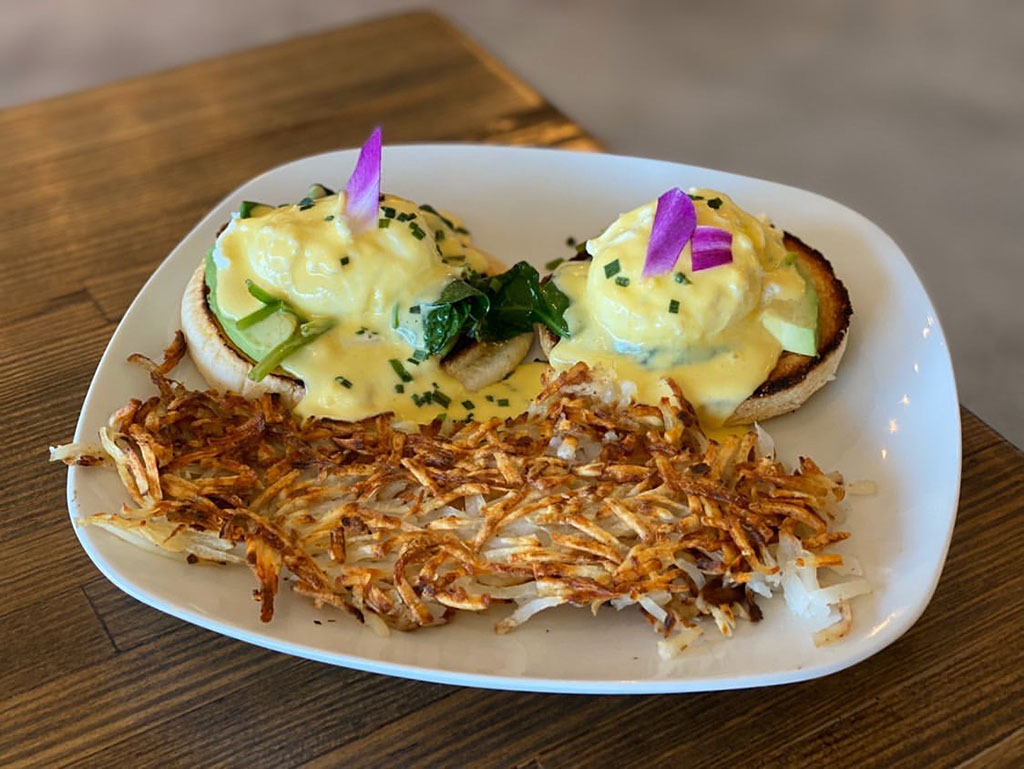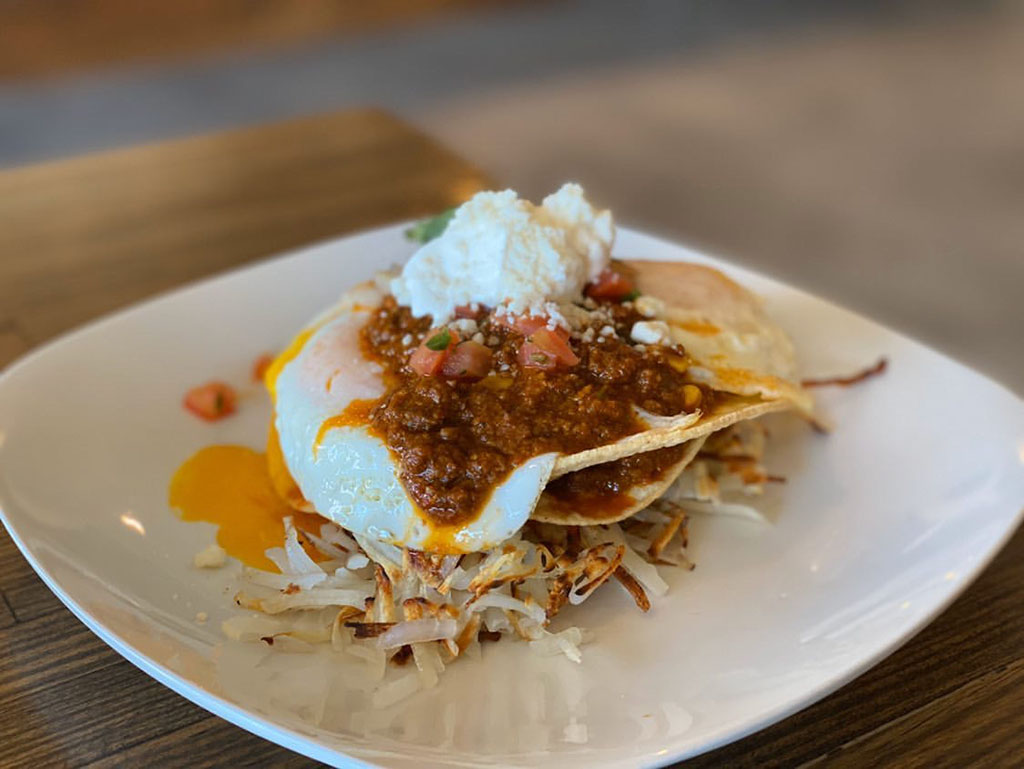 Once upon a time this was Franck Peissel's Franck's Angel Cafe. The spot in Cottonwood Heights is now Root'd Cafe, not to be confused with Roots Cafe a couple miles North mind you; and yes, I've already had that confusing conversation with someone myself already. The menu is surprisingly affordable in today's age of twelve dollar avocado toasts. Check out the range of options under ten bucks not to mention smart wine choices such as the impeccable Carol Shelton for just $5.
2577 Bengal Blvd, Cottonwood Heights, UT 84121
(801) 878-9233
rootdcafe.com
Slackwater Pizzeria And Pub
If anything screamed instant success to me of late, this opening was it. I haven't been personally, but I'd wager real earth money on this place being packed day in, day out. The original Slackwater in Ogden is almost universally loved. What with Sandy in dire need of more quality places to drink and dine, plus an almost state wide love of brewpubs in general – how could this not be a hit.
10290 S State St, Sandy, UT 84070
(801) 930-5147
slackwaterpizzeria.com
Sweet Lake Draper
Likewise – you pile enough things on top of a fresh made biscuit – and you'll get a line of Utahns out the door. The former farmer's market business made famous by the pictured Hoss (it's like Jenga but with bacon and eggs and mess) now has a second location in Draper.
519 E 12300 S suite d, Draper, UT 84020
(801) 998-8155
sweetlakefresh.com
Sake Ramen And Sushi Bar
Pretty sparse info on this one. A cursory glance appears to show this new Japanese restaurant replaced Bella Vita out in Sandy. Yes, yes there's ramen.
8657 Highland Dr, Sandy, UT 84093
(801) 938-9195
sakeat.com
Sapori Italian Bakery And Cafe
Ogden welcomed this new Italian bakery towards the very end of 2019. The Standard Examiner has a good profile on what the business is all about. The TL;DR: Sapori is run by a husband-wife team, Luca La Mantia and Azzurra Cuchel, who are both from Sicily and are putting out authentic pastries from as little as three bucks. Curse you Ogden!
325 24th St, Ogden, UT 84401
(385) 244-1695
saporibakery.com
Simply Cheesecake
The name says it all. Love cheesecake? You'll love this new Provo spot.
291 E 300 S, Provo, Utah 84606
(801) 796-2123
simplycheesecake.co
Sweet Rolled Tacos
Now open in the The Gateway, we've mentioned this one a few times, here's the presser with the details:
Serving premium, hand-rolled ice cream in colorful waffle taco shells with a wide array of imaginative toppings, they also feature specialty drinks and milkshakes, with 23+ flavorful options to choose from, along with boba tea, Vietnamese iced coffee, iced teas and special vegan offerings. Their mission is to create the ultimate artisan ice-cream experience, serving unique, premium products, full of flavor and fun for everyone. They're planning some new, lighter offerings to roll out in the summer. A newly commissioned mural by artist Emily Sherwood joins the colorful décor and imaginative menu. Regular hours of operation will Mon-Thurs from 11:30 a.m. until 10:30 p.m., Friday and Saturday from 11:30 a.m. until 11:30 p.m. and Sundays from noon until 8 p.m.
157 S Rio Grande St, Salt Lake City, UT 84101
(801) 702-8610
sweetrolledtacos.com
Super Chix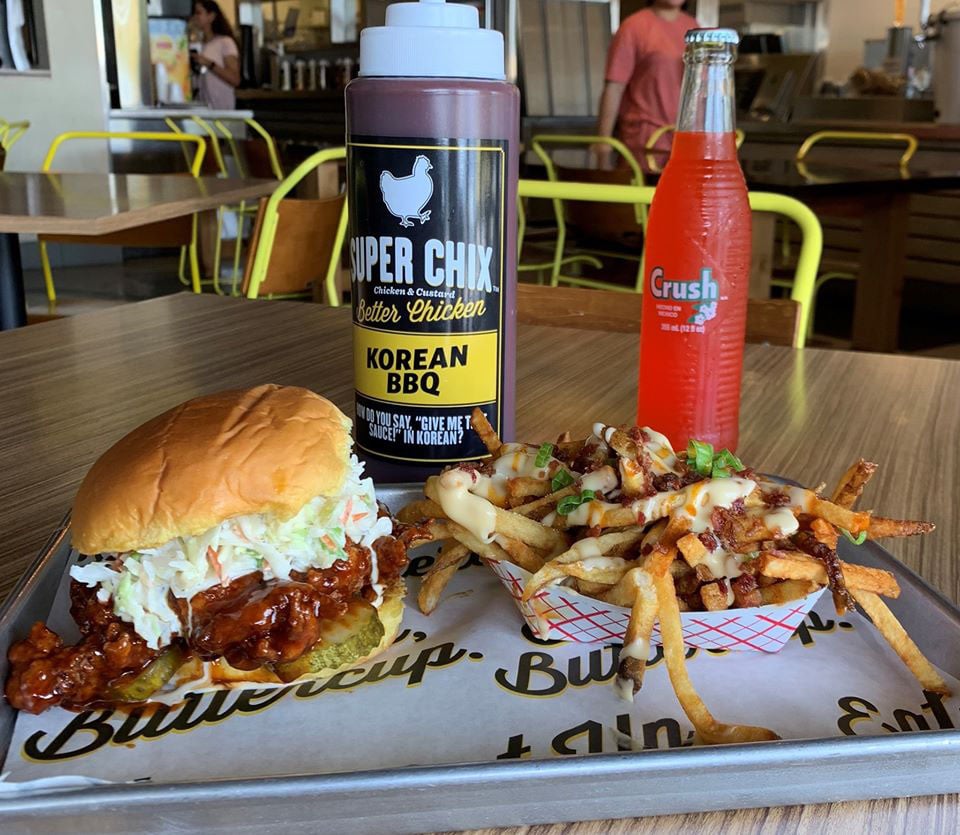 The fried chicken onslaught continues apace in American Fork; this time by way of Texas based chain Super Chix. Chicken comes breaded or fried and the fries with a variety of seasonings, rosemary through cajun. There's frozen custard, shakes and err, salads. Yeah right.
643 Pacific Dr Suite 102, American Fork, UT 84003
(801) 692-0526
superchix.com
Toro Toro
Given the prime location downtown in the old Caffe Molise space adjacent the convention center, there's little info out there about this new Mexican restaurant. Indeed it's all fairly inscrutable, beyond a minor Facebook and Instagram presence. Let me know if you've tried it.
55W 100S, Salt Lake City, Utah 84101
(801) 532-4272
Trolley Wing Co
While TWC undoubtedly makes it money from the heftier Midvale and Sugar House locations, Jess Wilkerson's baked wing business soul is back home where it all started – the teeny tiny little trolley car in Trolley Square. Originally slated as a 21+ bar, the business struggled (as many others did too) to secure a bar license amidst the current bar license drought at first.

That was until Jess Wilkerson of Trolley Wing Company decided to move forward under his own steam. Wilkerson, frustrated at several prior meetings, took to purchasing a license on the open market (existing holders can sell their licenses at any price they choose). No word on how much that license cost, but popular rumor is that if you're in the market to pay, you'd better bring at least $50,000 to the table
600 S 700 E, Salt Lake City, UT 84102
trolleywingco.com
Tsunami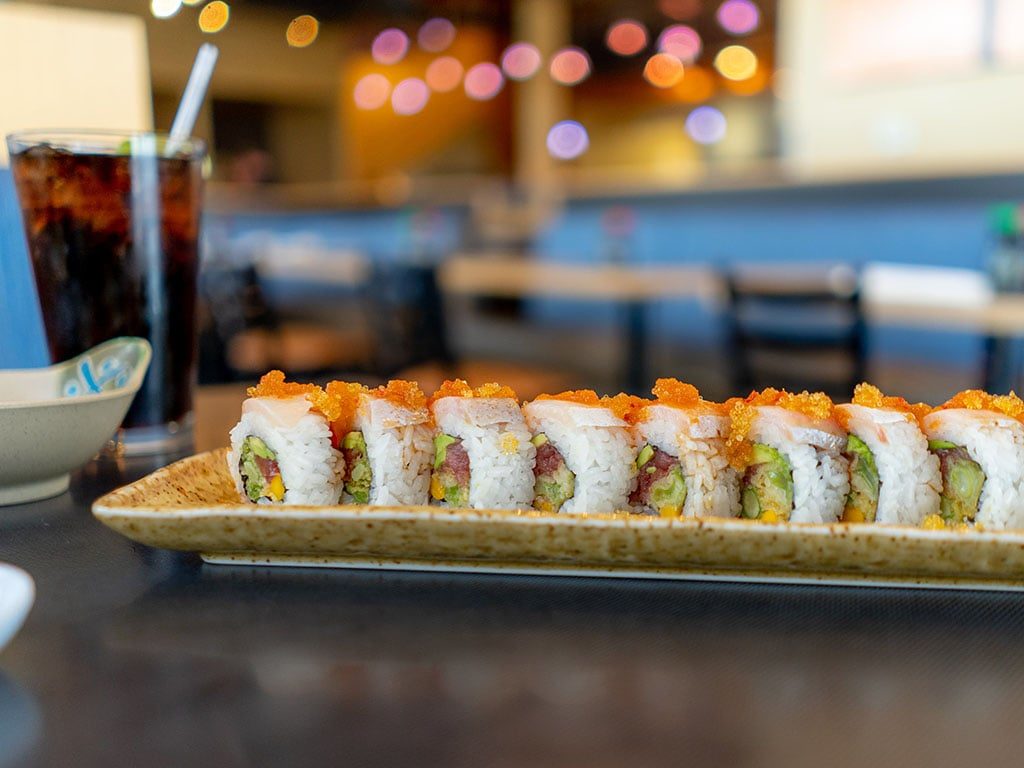 It didn't take long for the shuttered Alamexo Cantina building in the 9th and 9th area to find new tenants. Local sushi-chain Tsunami are the new occupants, bringing their vastly popular eatery to the neighborhood. If you've yet to try Tsunami, lets just say the menu is…extensive.
If you're new to the restaurant (really!?) the sushi is solid, the sake is plentiful and the sustainability policies are very, very appreciated.
1059 E 900 S, Salt Lake City, UT 84105
(385) 900-0288
tsunamiutah.com/tsunami-on-9th
Ume House
Taking over the space from the now departed CY Noodles (once my defacto Sichuan spot – time to shed a tear methinks) is Ume House. The only info I could glean was this Uber Eats listing so far. I've already heard quiet musings on the grapevine such as, "my new favorite Chinese restaurant"… If you know more, I'd love to hear from you.
3390 S. State St, Suite 18, Salt Lake City, UT 84115
Wing Coop
A second location of the popular wing operation is now open in the Marmalade area of North Salt Lake. The 'Coop is famous for it's variety of sauces for your dipping pleasure, with more than twenty varieties available. Actually that has me thinking, when does a business become a sauce restaurant that offers a side of wings…
569 N 300 W, Salt Lake City, UT 84103
Wood Ash Rye
Chef Shon Foster is the man in charge of the line at this new Marriott hotel restaurant in St. George. Foster is well regarded for his Kanab-based Sego, probably the best restaurant in the area by some margin; and with Wood Ash Rye it looks like the new Advenire hotel is hoping some of that repute and magic will rub off. The restaurant ticks all the familiar New American checkboxes promising, "regionally sourced ingredients to curate one-of-a-kind recipes that rotate with every season".
25 W St George Blvd, St. George, UT 84770
(435) 522-5020
theadvenirehotel.com/wood-ash-rye-restaurant/
Yoshi's Japanese Grill
The downtown Su Casa is no more and in it's place this second location for Midvale (and food truck) based Yoshi's. Bright, modern rice bowls are the order of the day here supported by a range of tempura and simple maki rolls. The formula is simple but successful, owner Eddee Johansen first opened shop nineteen years ago, way back in 2001. Lets just say there aren't many twenty year old restaurants knocking about.
16 East 300 South, SLC, UT 84102
(801) 300-8503
japanesegrill.com
Zao
Riverdale is the latest town to see an outpost of this growing fast casual chain. The quartet of rice bowls, banh mi, tacos and salads comprises the core of a Vietnamese-leaning menu that's executed at breakneck pace. The few times I've eaten here I could have sworn my food was ready before I'd even finished explaining what I wanted.
831 W Riverdale Rd, Riverdale, UT 84405
(801) 334-4218
zaoasiancafe.com
Coming soon
The following are vague rumors, hard facts and whispered rumblings.
Arlo
With the recent closure of Em's/The Day Room in the Capitol Hill neighborhood the space is set to be retooled under the new name, Arlo. Chef Milo Carrier will continue as the chef and constructions started on the renovation in January 2020. Expect a modern American restaurant.
Bricks
Nothing much to go off here, beyond their recent DABC liquor license application. If you know more, as ever, let me know.
Captain D's
This one via QSR Magazine who reported on the first opening of this seafood franchise here in Utah. The local franchisee Maqsood Merchant has plenty of experience locally running a variety of outlets. From QSR:
"Based in Salt Lake City, Merchant's has owned and operated several Quiznos and Popeyes restaurants, as well as 7-Eleven convenience stores and gas stations throughout the market. This new agreement marks his first with Captain D's, and his first location is slated to open in Pleasant Grove late next summer."
Chettinad House
Nothing to report here yet except the liquor license application at February's DABC meeting. From the name I think it's safe to assume a new Indian restaurant.
Crane Ramen
Another new restaurant from the Sapa Investment Group. I'll let you insert your own ramen joke here, honestly I'm tapped out.
Eight Settlers Distillery
There's little information about this new distillation project beyond a fairly nondescript Facebook page. The exterior rendering looks hella fancy though. A quick Google search suggests this one is going into the new build project behind Cottonwood's Porcupine, just South of the Saola. One to watch.
Fife Brewing Co.
Raise a glass to even more craft brews. Fife is the latest project of Lotus Company (Ogden River Brewing, MacCools, Water Witch).
Ethiopian TBA
I seem to recall rumors swirling on IG about the Mr Pawn spot on State (1527 S.) becoming a new Ethiopian restaurant. I don't particularly have any other cogent details beyond that.
TBA Indian restaurant
Speaking of which, reported by the Trib, another new Indian restaurant, but as yet no name. The restaurant is set to move into the space left vacant by the long departed Lambs Grill in downtown SLC. The space is set for a complete renovation, seeing as all the pictures and fittings were bought and moved to Orem's Trureligion a while ago. It'll be nice to see some life breathed back into this space downtown.
Meena
TBA.
Gallo Loco
The signs recently went up on the now shuttered Yoyi's (just opposite Kyoto/Hub And Spoke). No official word from the business yet, but signs point toward a Mexican grilled chicken restaurant perhaps?
K-Recipe
Coming soon to the South Salt Lake Chinatown complex of businesses is this new Korean take out spot. Temporary signs on the space promise a "traditional Korean side dish take-out restaurant".
Los Tapatios
Coming to North Salt Lake soon – this new family owned operation that promises authentic tacos de birria. The specialty of the Jalisco region isn't massively represented in SLC right now, I'm pretty excited by this one.
Ninja Ramen Bar
This one should be ready any day now. If you love ramen and live in Tooele, this new ramen restaurant just answered your prayers.
Pat's BBQ
Set for expansion is this long time local BBQ favorite. In recent times the restaurant's namesake Pat Barber sold the business and left for pastures new, no word on where or exactly when.
Coming next from the new owners is this brand new location on State Street set to take over a former Village Inn (2929 South). The sophomoric effort is expect to complement, not replace, the original. I'll be watching this one with a lot of interest, scaling up BBQ is a tricky affair.
Salty Pineapple
Murray is the location for the bricks and mortar location of the Salt Pineapple food truck – one of the most popular on the roads of Utah right now.
Scrambled
Opening in Layton any day now, March 7th to be precise. Scrambled will offer breakfast and lunch, seven days a week, with one would assume – a healthy love of eggs. Early birds should love the 5.30 a.m. opening hours. Everyone else insert your own jokes about not knowing 5 in the a.m. even existed.
Slim Chickens
Possibly as many as twelve locations of this national chicken chain are planned for Utah.
Won Won Kitchen
A new Chinese and Japanese restaurant should be coming soon to Trolley Square. The restaurant looks set to open just down the side from Google Fiber, up a little form We Olive.
Villaggio Pizzeria
Keep your eyes peeled for this new pizza parlor coming to South Salt Lake any day now.
Others to watch
We've written about these before, but they've still yet to open their doors. You can read the previews via the links below. We'll keep watching and waiting and let you know as they open:
Alpha Coffee – last mentioned October 2019
Calavera Cantina – last mentioned October 2019
Fat Jacks Burger Emporium – last mentioned October 2019
Fratelli Ristorante – last mentioned October 2019
Good Day Cafe – last mentioned October 2019
Carson Kitchen – last mentioned in April 2019
Congregation Spirits – last mentioned in June
Nacho Daddy – last mentioned October 2019
Nomad East – last mentioned October 2019
Ogden River Brewing – last mentioned October 2019
Ta'contento – last mentioned in April 2019
Vessel Kitchen – last mentioned in June 2019
Wingin It – last mentioned October 2019
Current dining discounts
The following coupons are some of the most interesting / best coupons right now. Disclosure: some links may be affiliate links, eg Groupon, Restaurant.com, and we earn a small commission from each sale.
City Brew Tour – Nearly 30% off thus four hour guided tasting and tour of Utah brews.
Este Pizza – 40% off the popular Salt Lake pizza restaurant.
Itto Sushi downtown SLC – 38% off via Groupon. Fun sushi spot.
Kaze Sushi – 30% off this brand new Japanese restaurant in downtown SLC.
Maize Tacos – 30% off this downtown SLC taco restaurant on to go orders.
Ramen Legend – Sugar House Japanese spot, coupon valid for take out or dine in.
Keep the conversation going
Want to stay on top of the SLC food scene, minute by minute, dish by dish? Here are a few other places you should follow along:
Hi, I'm Stuart, nice to meet you!  I'm the founder, writer and wrangler at Gastronomic SLC.  I'm a multiple-award winning journalist and have written in myopic detail about the Salt Lake City  dining scene for the better part of seventeen years.
I've worked extensively with multiple local publications from Visit Salt Lake to Salt Lake Magazine, not least helped to consult on national TV.   Pause those credits, yep, that's me! I'm also a former restaurant critic of more than five years, working for the Salt Lake Tribune.    I'm largely fueled by a critical obsession with rice, alliteration and the use of big words I don't understand.   What they're saying about me: "Not inaccurate", "I thought he was older", "I don't share his feelings".
Want to know more? This is why I am the way I am.
This article may contain content provided by one of our paid partners. These are some of the best businesses in Utah. For a list of all our current and past relationships see our
partnership history page
.