One of the most popular neighborhoods in Salt Lake City is Sugar House. You can find everything from burgers to Thai food to Italian food in Sugar House – restaurants line the streets – but which one to pick? Don't worry, we've got you covered. Here is our pick for the very best places to eat in Sugar House.
1 – BGR – Burgers Grilled Right
Burgers Grilled Right tells you all you need to know right there in the name; at this boutique-chain in the heart of Sugar House, you'll find gourmet burgers grilled exactly to your temperature preference. Love a rare burger, no problems, they got you covered here.
In addition to the array of traditional and creative burgers you'll find a selection of craft beers, wine and more interesting beverages like kombucha.
1202 E Wilmington Ave, Ste 120, Salt Lake City, UT 84106
(801) 487-6301
bgrtheburgerjoint.com/locations-menus/saltlake-ut
2 – SOMI Vietnamese Bistro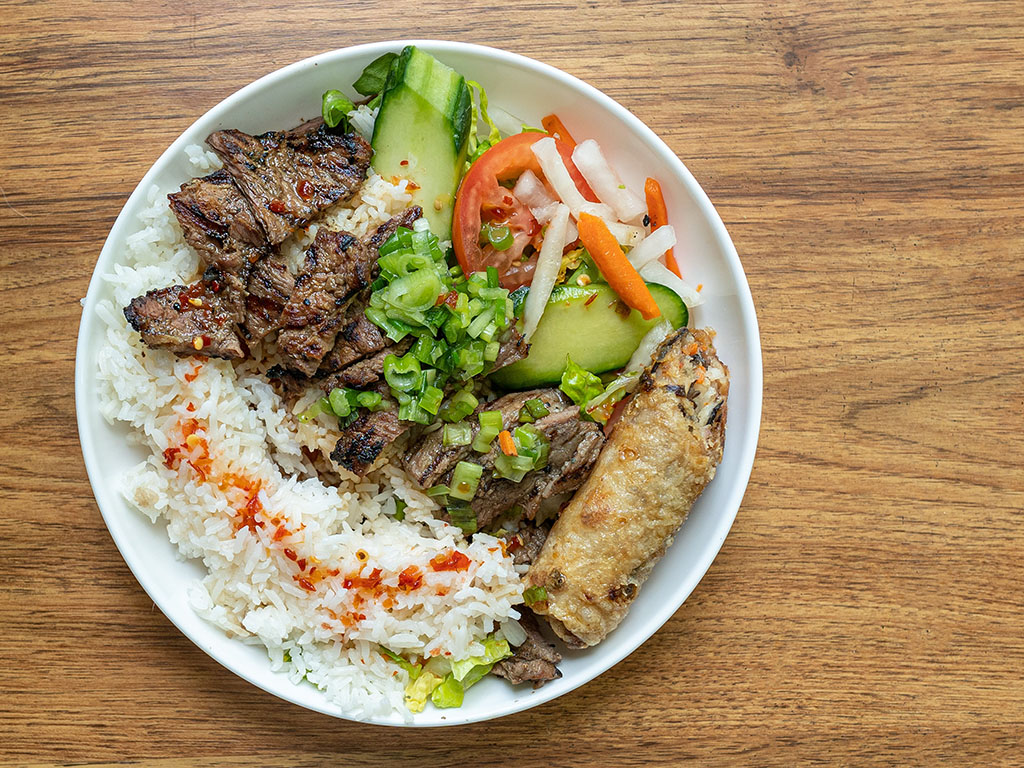 Stunning Vietnamese cuisine can be found right in the heart of Sugar House. SOMI is a modern restaurant with an upscale aesthetic and a menu replete with Vietnamese classics. Rice dishes, noodle dishes, fresh salads and a range of Chinese dishes like Peking Duck make for a mouth watering menu. Check out the cocktail wine and beer menu too.
1215 E. Wilmington Ave, Suite 100, Salt Lake City, UT 84106
(385) 322-1158
somislc.com
3 – Sushi Groove
A little out of the center of Sugar House, but only just, one of the funnest restaurants in all of Utah. Get your groove on by order from the fresh sushi board and kicking back to the regular DJs that play at Sushi Groove. The menu at Sushi Groove is packed with creativity and style, and if you don't see something you like just chat to the team at the sushi counter to create something extra special just for you.
2910 S Highland Dr, Salt Lake City, UT 84106
(801) 467-7420
www.sushigrooveutah.com
4 – De Los Muertos Mexican Restaurant
This fast casual Mexican spot can be found in the very heart of Sugar House, just next to Spitz and SOMI. The compact menu is home to some fabulous burritos as well as light tacos. Local craft beer, an eye catching patio and quick self service ordering make this a must.
1215 Wilmington Ave, Salt Lake City, UT 84106
(801) 869-1006
delosmuertos-mexican-restaurant.com
5 – Little Saigon
Home to banging banh mi. If you're new to banh mi, you're missing out. This French influenced Vietnamese sandwich is Little Saigon's standout dish. Start with a crisp French baguette, layer with cilantro, pickled vegis and mayo – then top with your choice of protein; everything from garlic butter steak to tofu lemongrass. Prices are killer too, at just $5-$7.
2021 Windsor Street, Salt Lake City, UT 84105
(801) 906-8630
littlesaigonutah.com
6 – Wasatch Brew Pub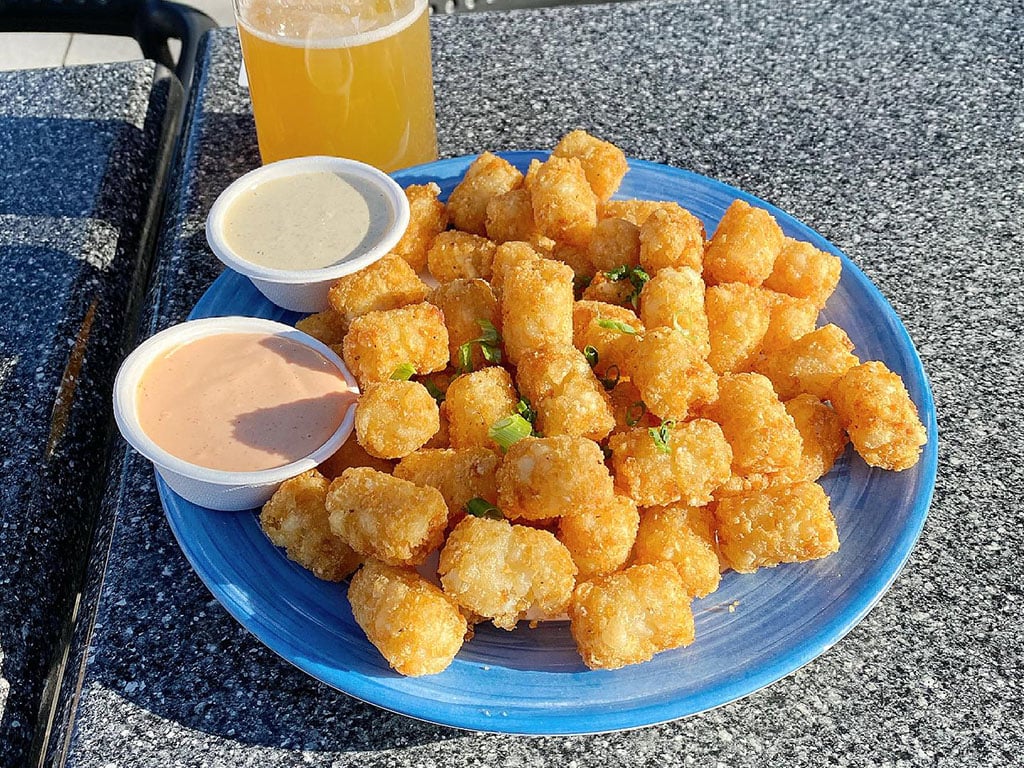 Wasatch sits in arguable heart of Sugar House and has something for absolutely every taste and occasion. Wasatch is open seven days a week, has a huge interior space and exterior patio, an equally huge brew pub menu – and of course – more beers than you shake a stick at.
2110 Highland Dr, Salt Lake City, UT 84106
(801) 783-1127
wasatchbeers.com
7 – Kathmandu
Just outside the heart of Sugar House proper is one of the best Indian and Nepalese restaurants in Utah hands down. You'll surely recognize dishes like Chicken Tikka Masala, but might not have tried their Nepalese specialties like Momo or stir fried Chili dishes. Stop by during weekdays at lunch (11 a.m. – 2 p.m.) for their all you can eat lunch buffet – a veritable smorgasbord of a bargain – packed with items for meat eaters and vegetarians alike.
3142 S Highland Dr, Salt Lake City, UT 84106
(801) 466-3504
thekathmandu.net
8 – Saffron Valley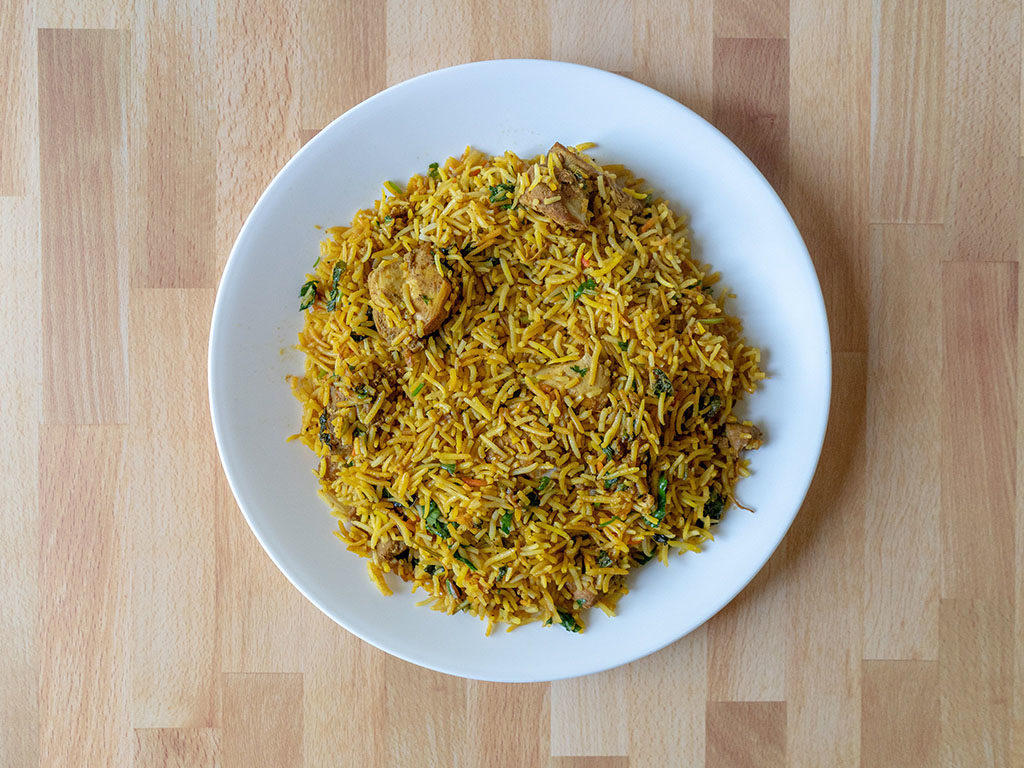 This third location of the popular Indian eatery is maybe owner Lavanya Mahate's finest yet. Like every other location the menu showcases lesser known dishes from the Indian sub continent, which means you'll have tons of fun discovering new flavors. The chic modern interior is bright and comfortable and up from you will also find a display case of baked goods from the businesses sister business, Biscotts. Come for something like the picture Thali above, and when you leave, make sure you grab a sweet treat to go!
479 E 2100 S, Salt Lake City, UT 84115
(801) 203-3754
saffronvalley.com/Restaurants/SugarHouse.aspx
9 – Spitz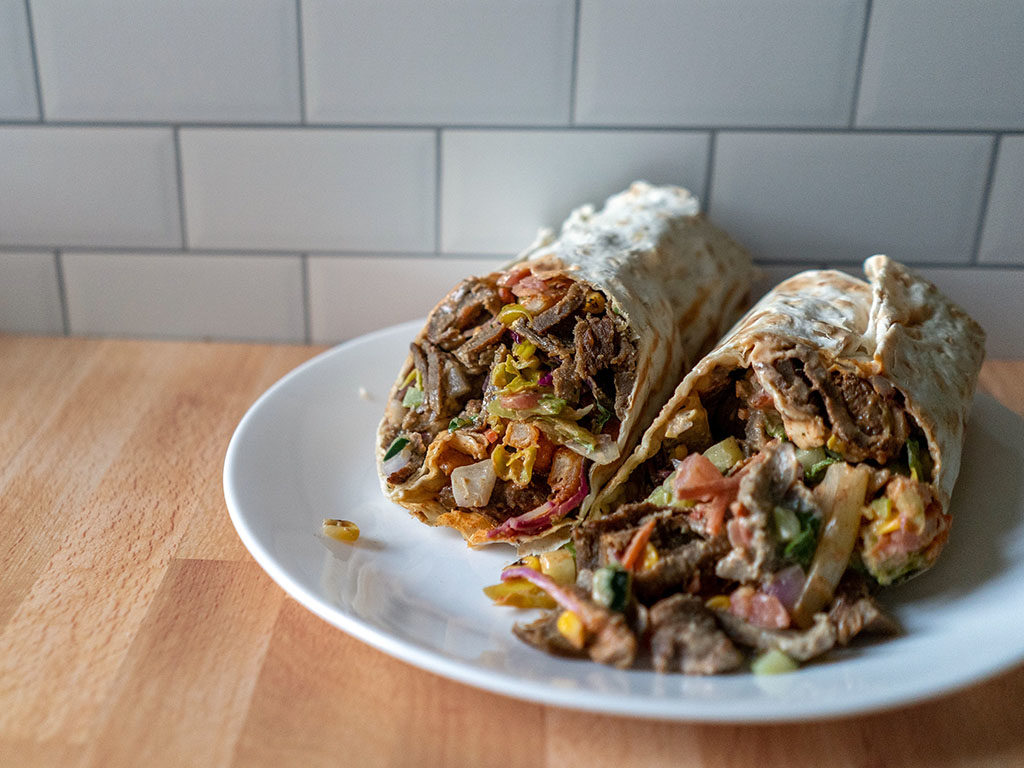 Just across the plaza from SOMI, check out this Mediterranean inspired hang out with an edgy vibe. Doner kebabs are the name of the game here but there are other treats too such as Street Cart Fries (fries loaded up with more toppings than is sane) and vibrant salads. The restaurant sports local beer, wine and has a hip, trendy crowd around the clock.
1201 Wilmington Ave #101, Salt Lake City, UT 84106
(385) 322-1140
spitzslc.com/sugarhouse.html
10 – Sugar House BBQ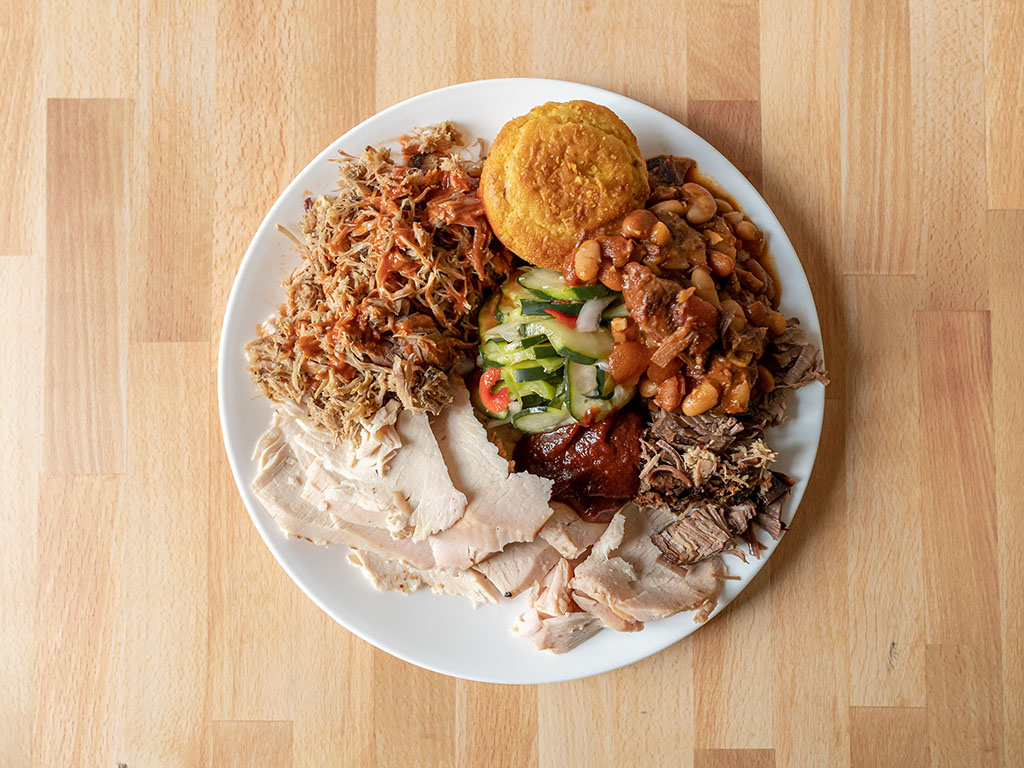 Now in its second location, but still in Sugar House proper, one of SLC's oldest BBQ joints. Open daily the restaurant turns out brisket, ribs, chicken, turkey and an array of sandwiches, salads and specials. There's also beer, wine and cocktails. Yep, ribs and rye. Open seven says a week and featuring a drive thru window, there's no excuse for not getting your Q on.
880 E 2100 S, Salt Lake City, UT 84106
(801) 893-5409
sugarhousebbq.com
Who did we miss?
If you think we're missing a really great addition to this list, please email us at stuart@gastronomicslc.com – we'd love to hear from you. Let us know who you think should be on this list and why. If you have a really great picture of one of more dishes, please send that too! We're always excited to check our more businesses!
Sugar House Utah questions
Is Sugar House walkable?
In terms of the core of Sugar House, it's a very walkable and pedestrian friendly area. You probably want to head to the heart of Sugar House which is roughly 21st South and 13th East. From there you will be surrounded by bars and restaurants galore.
How far is Sugar House from downtown SLC
In an Uber or Lyft and light traffic, plan on about ten minutes travel time. Expect that to be much longer at rush hour, both on freeways and surface streets.
Where and what is Sugar House
As Sugar House is one of the most popular neighborhoods in all of Utah, its no wonder that folks try to extend the boundaries to hopefully include themselves. We think the following boundaries make sense, as does Google Maps, where the image comes from. For reference, you might also hear about the 'Sugar Hood', that's the area roughly outside of Sugar House proper itself.
In the picture below the area around the Sugar House Shopping Center is considered the central heart of the neighborhood.
Bars in Sugar House
Fancy a tipple after you've dined? There are plenty of bars in the Sugar House neighborhood to take care of you if so. With the major reconstruction of Sugar House in recent years the bar scene has changed dramatically. Here are some of our own personal favorites for libations in Sugar House:
The Ruin
This trendy and hip bar is just a few steps east of SOMI, and it makes for a perfect pre or post dinner drink spot. Inside its moody with an industrial design vibe. The focus of the bar is craft cocktails. Belly up to the bar and ask the bar tender what's hot, as the menu is always changing.
Sugar House Pub
A funky hang out dive bar that looks small from the front, but inside, this place goes back quite a ways. There's a relaxed vibe here, and if you sit up at the bar area you'll feel quickly welcomed by the regulars. Towards the back of the space is a games room with pool tables etc.
Wasatch Brew Pub
We mentioned this restaurant above as a great place to eat, and it serves just as well for drinks. At the front of this restaurant is a bar area, both a long bar to perch up at, or a comfy lounge area with sofas. If you stop by for drinks make sure to ask what seasonal specials are on draft, Wasatch/Squatters beers brew some of the finest beverages in the city.
Other bars in the area include: Fiddler's Elbow, Craft by Proper, Hopkins Brewery, Brickyard Bar and Bongo Lounge.
All of the above three have full liquor licenses so pour beer, wine and liquor. See our Utah Liquor Laws page for info on navigating the drinks scene in Utah.
Our sponsors and this page
This page may contain information about one of our sponsors. We only work with the very best businesses in the state, and routinely turn down offers to work with businesses we don't enjoy. If we can't hand on heart recommend them - they can't be a sponsor.
At this time we have the following sponosrs: Avenues Proper, BGR Sugar House, BTG, Caffe Molise, Craft by Proper, The Dough Miner, Downtown Alliance, Feldman's Deli, Flanker, Garage On Beck, Hearth And Hill, Hill's Kitchen, Kao Thai, Kin Sen Asian Noodle Bar, Kyoto, Laziz Kitchen, Log Haven, Oasis Cafe, Pirate O's Gourmet Market, Proper Brewing, Proper Burger, Scion Cider Bar, SLC Eatery, Squatter's Downtown Salt Lake City, Stoneground Italian Kitchen, Urban Hill, Wasatch Brew Pub Sugar House, Whiskey Street, White Horse.
I encourage you to Google any of our sponsors and see the stellar reviews on multiple sites that they enjoy. For a list of all our current and past relationships see our partnership history page.