Finding great Chinese food in Salt Lake City isn't the easiest task; we'll be the first to admit that many restaurants along the valley skew to the sweeter, simpler American-Chinese dishes we all know and love (hey there"ll always be a place in our hearts for a fabulous walnut shrimp or general tso's!). But what if you're after something a little more unique?
If you know where to look, there are plenty of hidden gems in SLC. From Sichuan to Shanghai you can take a culinary road trip of Chinese regional cuisine right here in Salt Lake City. In no particular order, here are ten great Chinese restaurants in Salt Lake.
1 – Chinese Taste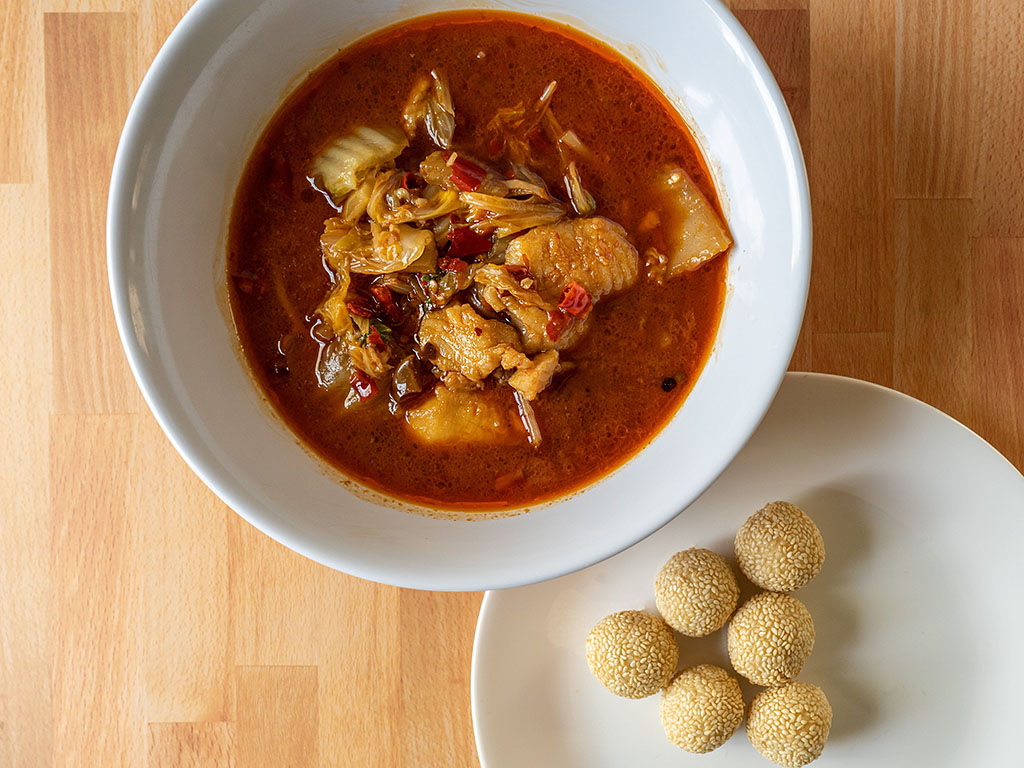 Found in the South Salt Lake Chinatown complex is this mighty fine Chinese restaurant that has everything from Chinese-American favorites through more authentic dishes like the pictured Sichuan dish – spicy boiled fish.
3424 State St, Salt Lake City, UT 84115
(801) 466-0888
chinesetasteut.com
2 – Mom's Kitchen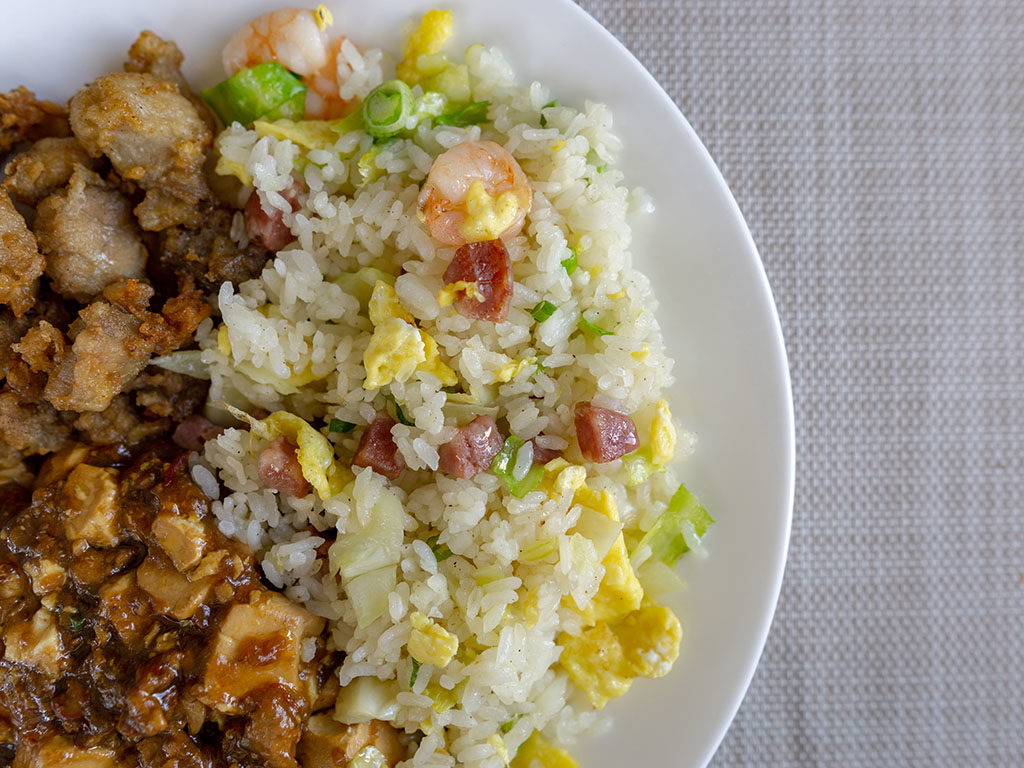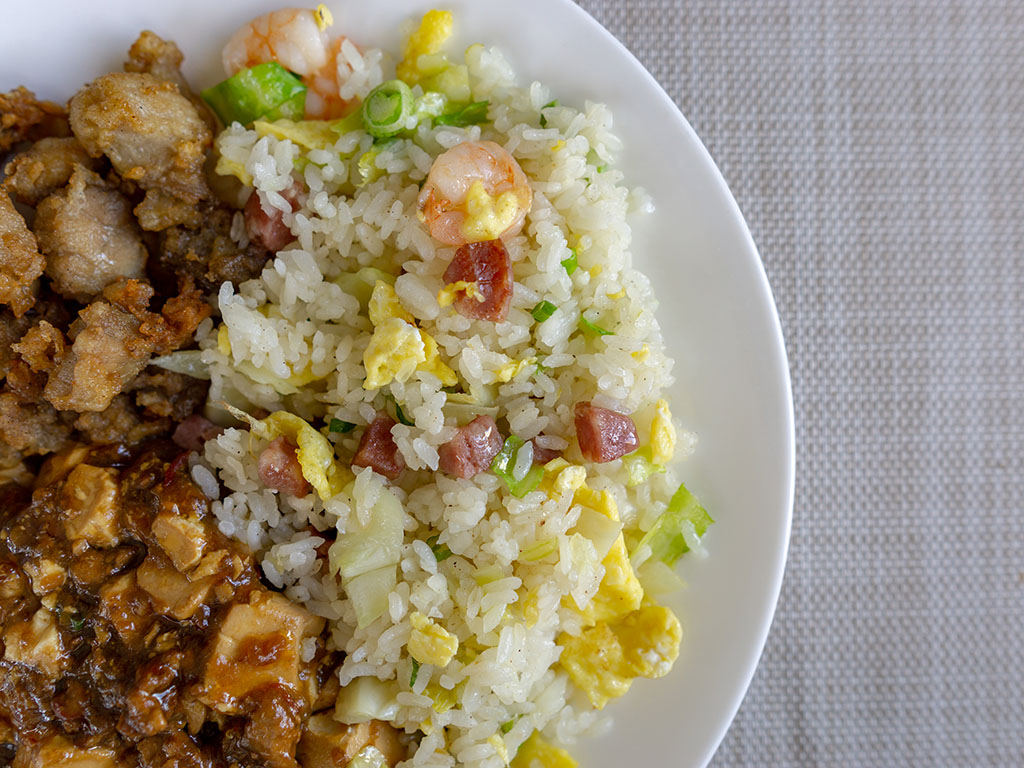 Taiwanese food is the specialty of this South Salt Lake restaurant. Indeed Mom's Kitchen is one of only two Taiwanese restaurants in Utah full stop – and the prices are so affordable, that we always find ourselves ordering just one more dish form the extensive menu, to explore a little more.
As well as famous Taiwanese dishes like three cup chicken you'll also find plenty of xiaochi at Mom's – snack sized plates similar to Spanish tapas or mezze in the Middle East.
2233 State St, Salt Lake City, UT 84115
(801) 486-0092
momskitchensaltlakecity.com
3 – Foodie N Sweetie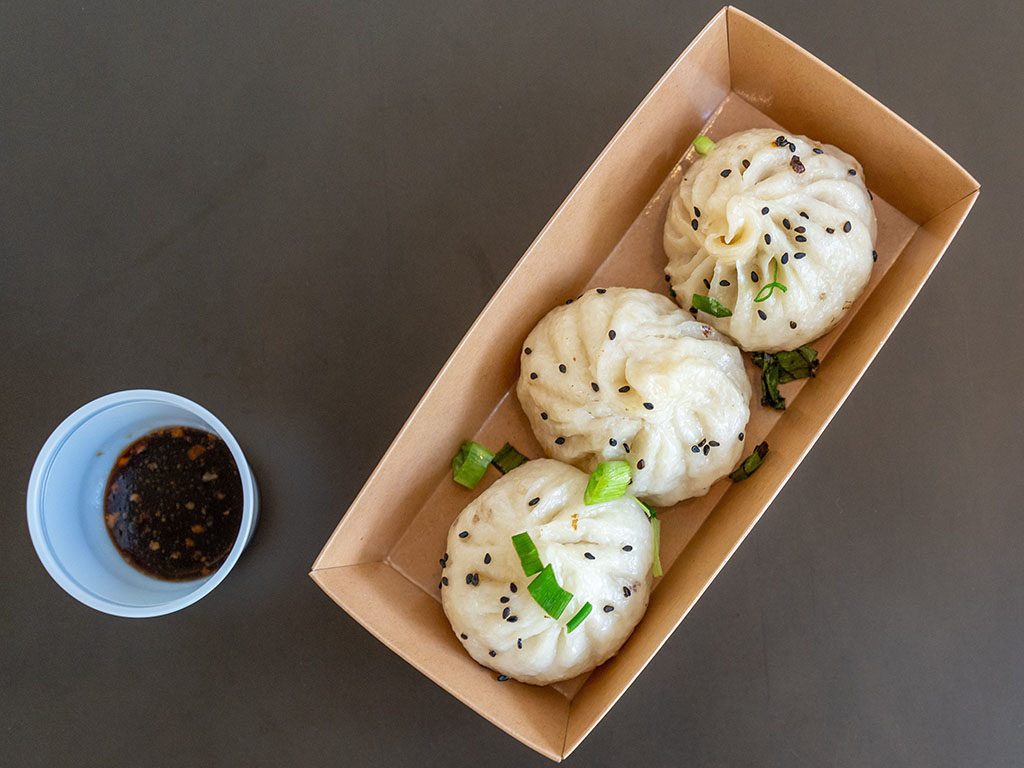 Located in the Avenues area of SLC is this one of a kind mom and pop casual cafe. They offer a range of drop dead good dumplings and potstickers as well as small list of entrees. Its a quick, easy neighborhood joint and the prices are wallet frinedly
89 D St E, Salt Lake City, UT 84103
(385) 528-3823
Menu: slcmenu.com/2019/06/17/foodie-and-sweetie-menu/
4 – One More Noodle House
Another occupant of the South Salt Lake Chinatown complex. OMNH might offer the very best noodles in the city – and wow – what a range of noodles at that. You name it they have it, and then some. Fans rave about the spicy numbing beef noodle – be sure to order with the special thick belt noodles too.
3370 S State St n5, South Salt Lake, UT 84115
(801) 906-8992
Menu: slcmenu.com/2018/01/06/one-noodle-house-menu/
5 – Boba World
Headed up North now to Woods Cross, and you will find Boba world, a terrifically eccentric little restaurant that specializes in Shanghai cuisine. Start with sesame balls or soup dumplings (xiaolongbao) but don't miss the house made fat noodles for your entree; thick, chewy stands of comfort food.
512 W 750 S, Woods Cross, UT 84010
(801) 298-3626
slcmenu.com/2013/12/05/boba-world-restaurant-menu/
6 – New Golden Dragon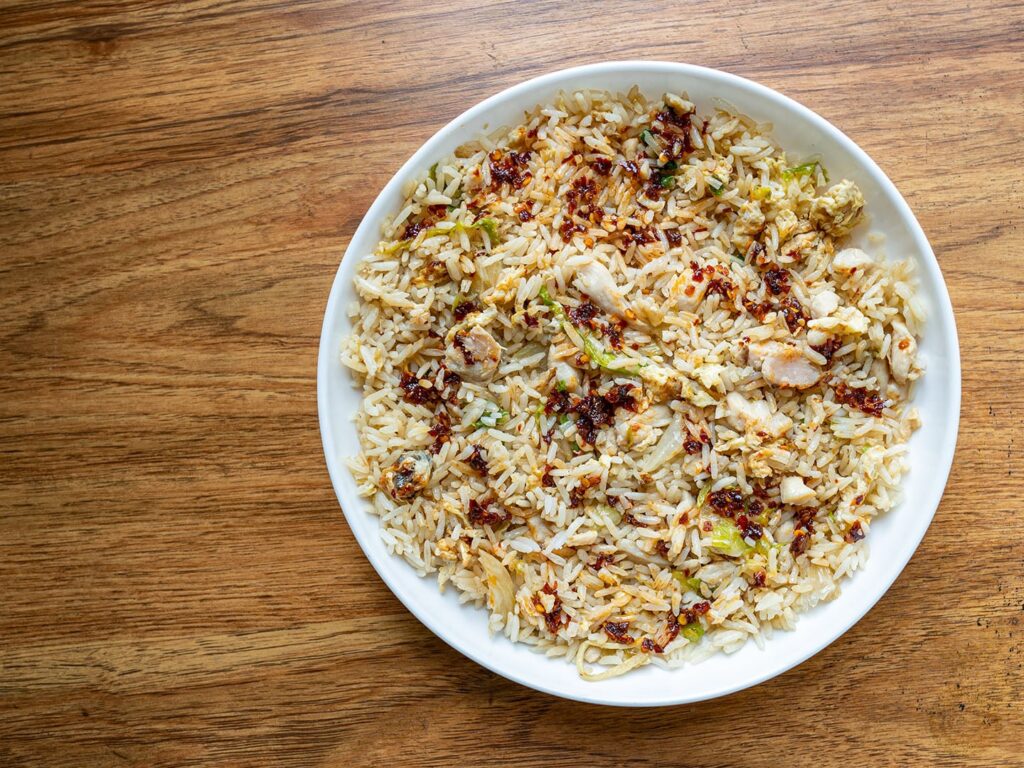 In reality this restaurant should now be called the New New Golden Dragon – the original NGD living life formerly on Main Street before moving to this State Street location some years back.
Whatever the name above the door, the restaurant has something for everyone, whether that's something safe and simple like pan fried noodles, or more traditional, the menu here is broad. We love their funky and fermented salted fish with chicken fried rice.
716 State St, Salt Lake City, UT 84115
(801) 487-9888
slcnewgoldendragon.com

7 – SOMI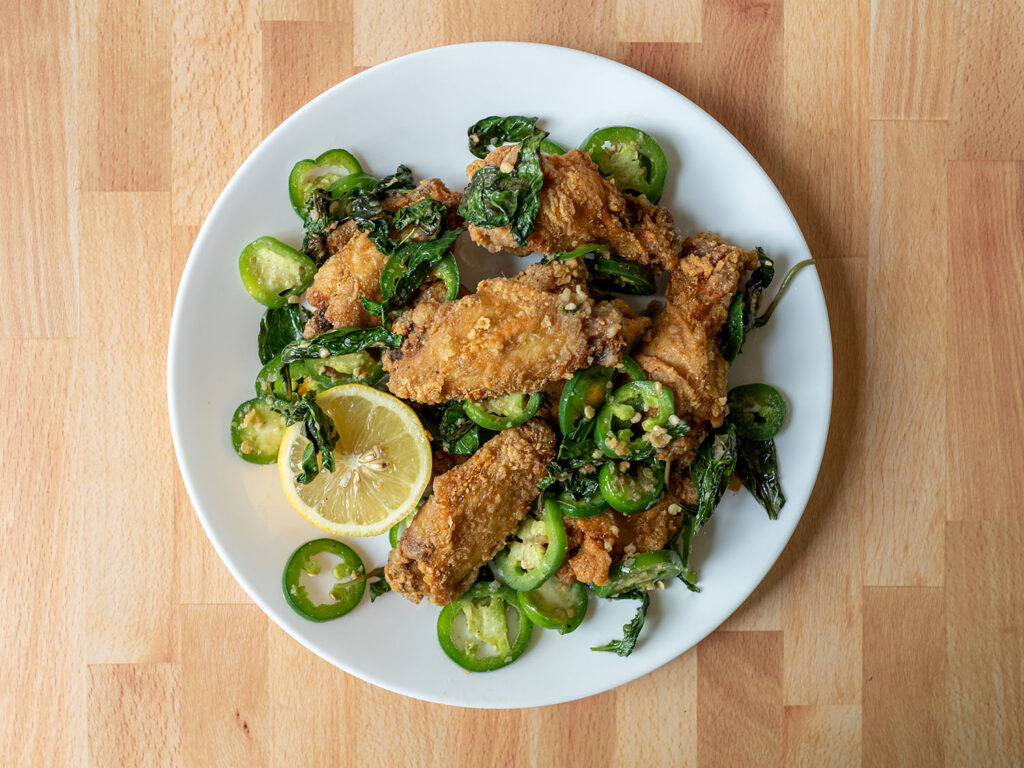 O.k. so it's not an out and out Chinese restaurant per se, but they do have a range of Chinese lunch and dinner entrees which like the rest of the Vietnamese menu – is impeccable. USDA prime beef, curated wines, Peking duck flown in from Long Island NY. Oh, and just about the best chicken wings in town.
1215 Wilmington Ave Suite 100, Salt Lake City, UT 84106
(385) 322-1158
somislc.com
8 – SASA Kitchen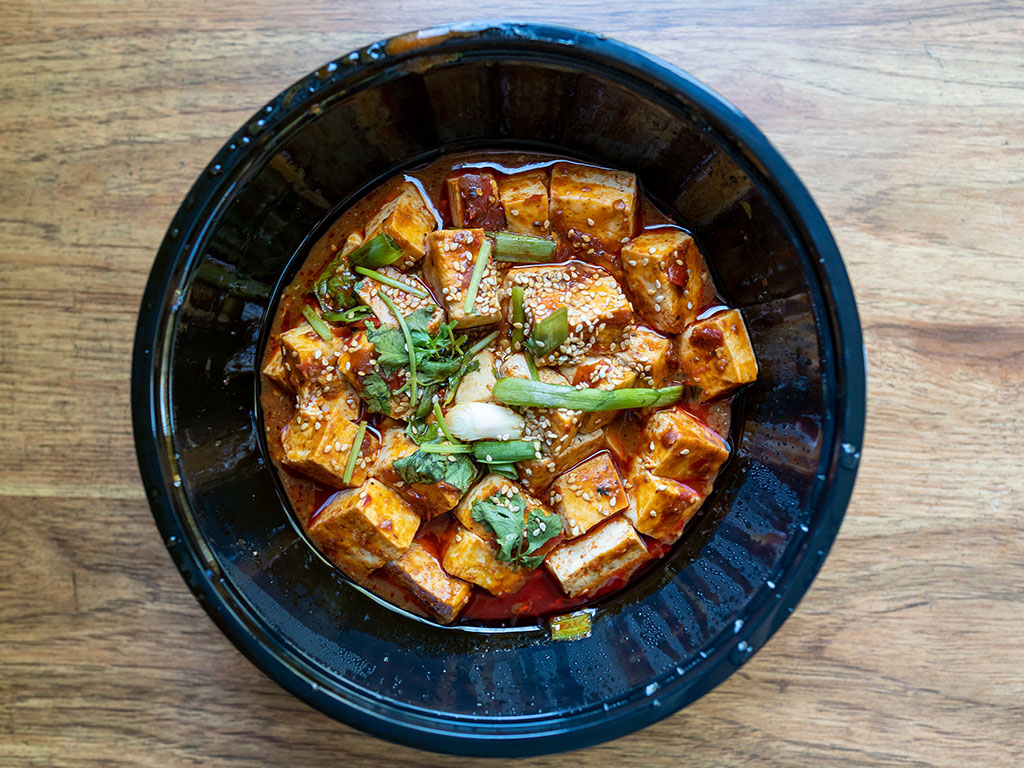 Another Taiwanese eatery, this one in the style of a casual bubble tea cafe. The menu offers lots of snack sized bites, loaded with punch and flavor – not to mention a variety of noodle dishes if you're in the mood for something more substantial.
2095 E 1300 S, Salt Lake City, UT 84108
(801) 583-7888
slcmenu.com/2016/08/11/sasa-kitchen-menu/
9 – Red Corner China Diner
More spicy Sichuan cooking, this time in Midvale. At Red Corner you'll find plate after plate of sizzling dishes that are sure to wake your palate up from a slumber. The menu sports an extensive menu not to mention a section labelled authentic Chinese featuring selections such as cumin lamb and fried lotus root.
46 W 7200 S, Midvale, UT 84047
(801) 601-8331
redcornerutah.com
10 – PotStickers Plus 1
If you love potstickers, stop what you're doing and head down to this Sandy restaurant right away; the menu here is nothing but 100% authentically prepared pot stickers. The restaurant offers potstickers by the platter too if you're looking to put some pop in your next party – and the prices are fabulous.
9197 700 E, Sandy, UT 84070
(801) 987-8620
potstickersplus1.com/menu

11 – Long Life Vegi House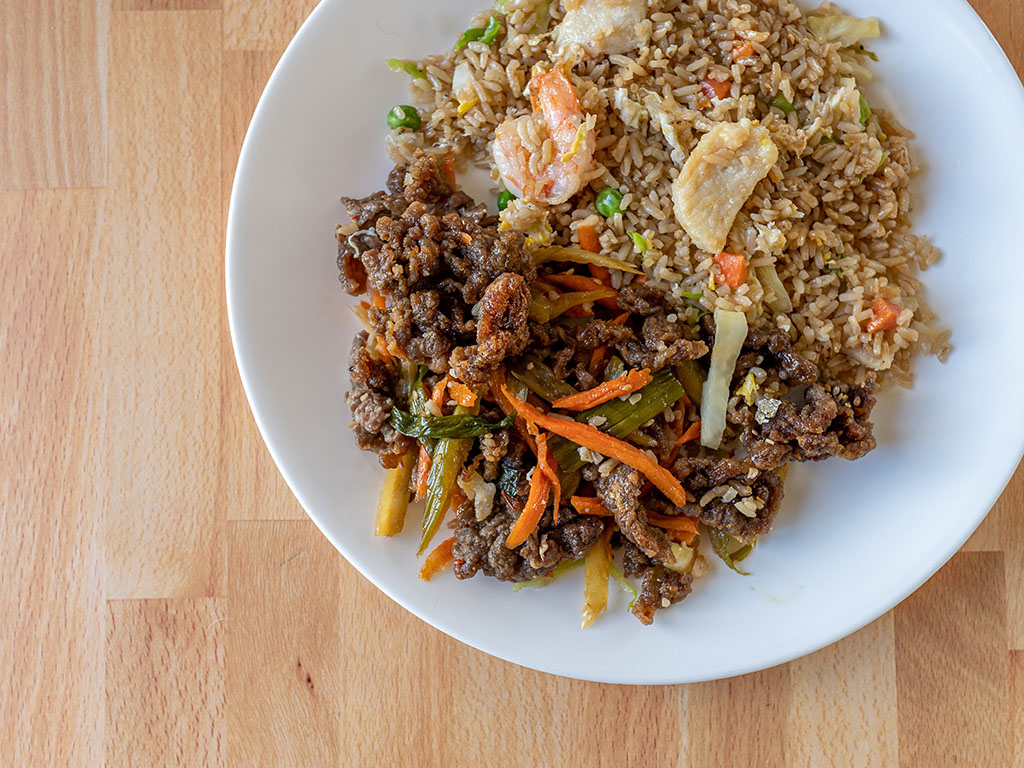 This humble Millcreek restaurant has been steadily feeding the local vegetarian community for as long as we can remember, easily more than two decades at this point, and well before the contemporary and trendy boom in vegan dining.
At Long Life Vegi House – meat free Monday is every day of the week – with a vegan and vegetarian friendly menu that's crazily friendly on the wallet. Our top tips include their steamed veggie dumplings, kung pao chicken, lemon chicken and mu shu.
2561 S State St, South Salt Lake, UT 84115
(801) 467-1111
longlifevegihouseut.com
Maybe also check out
Maybe we can tempt you to something else delicious while you're here? Check out these other detailed guides, some of the most popular pages on our website:
More Chinese food options in Utah
The restaurants above are some of our favorite choices in Utah, but they're not the only ones. There are many great Chinese restaurant options across the Wasatch front. We catalogue as many menus from Chinese restaurants as we possibly can over at SLC Menu. Check out our complete listings of Chinese food menus here and also use this tool to find Chinese menus right now. If you're anything. like us you can get lost in a pile of menus for hours on end!

Hi, I'm Stuart, nice to meet you!  I'm the founder, writer and wrangler at Gastronomic SLC; I'm also a former restaurant critic of more than five years, working for the Salt Lake Tribune.  I've worked extensively with multiple local publications from Visit Salt Lake to Salt Lake Magazine, not least helped to consult on national TV shows.
I'm a multiple-award winning journalist and have covered the Utah dining scene for the better part of fifteen years.   I'm largely fueled by a critical obsession with rice, alliteration and the use of big words I don't understand.   What they're saying about me: "Not inaccurate", "I thought he was older", "I don't share his feelings".  Want to know more? This is why I am the way I am.