While there are countless Mexican restaurants up and down the Wasatch front, a select few offer something extra special. The following is our pick of the very best Mexican restaurants in Salt Lake City and the surrounding areas.
On our list has something for everyone. From refined fine dining through to drive-thrus and the best spots for authentic tacos and street eats.
Taqueria Los Lee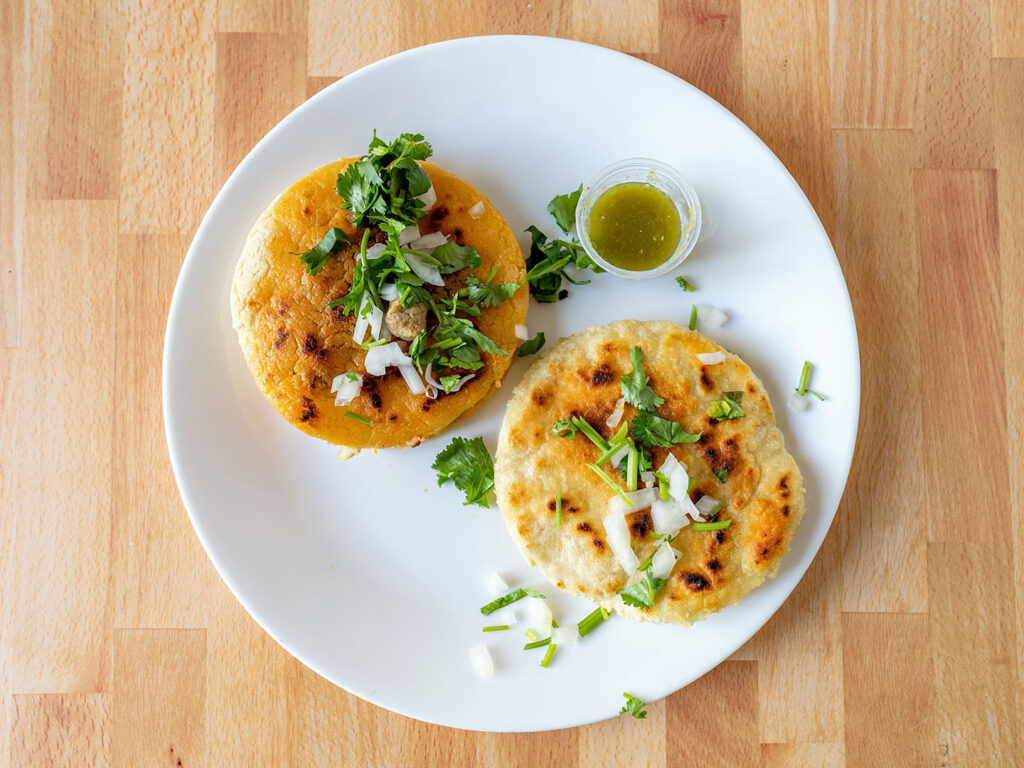 You'll find multiple generations of the family that run this restaurant in South Salt Lake – welcoming diners into their space to enjoy their home style cooking. Pull up a chair and dive into a menu that's as crazily affordable as it is fresh and vibrant. The tacos are great but the gorditas are tremendous. See our full review of Los Lee.
2646 700 E, Salt Lake City, UT 84106
(385) 259-0764
taquerialoslee.com
Dos Olas
Located at the Pendry Park City (Canyons) is this fabulous Mexican spot. Chef Carlos Segura taps treasured family recipes from his Mexican City youth, to create a menu thats equal parts fun and delicious. The picture tinga tacos are a particularly speciality, cooked with chipotle and topped with corn, onions, crema and onion. Two come to an order, double wrapped in delicate corn tortilla.
2417 W High Mountain Rd, Park City, UT 84060
(435) 513-7198
dosolasparkcity.com
Chunga's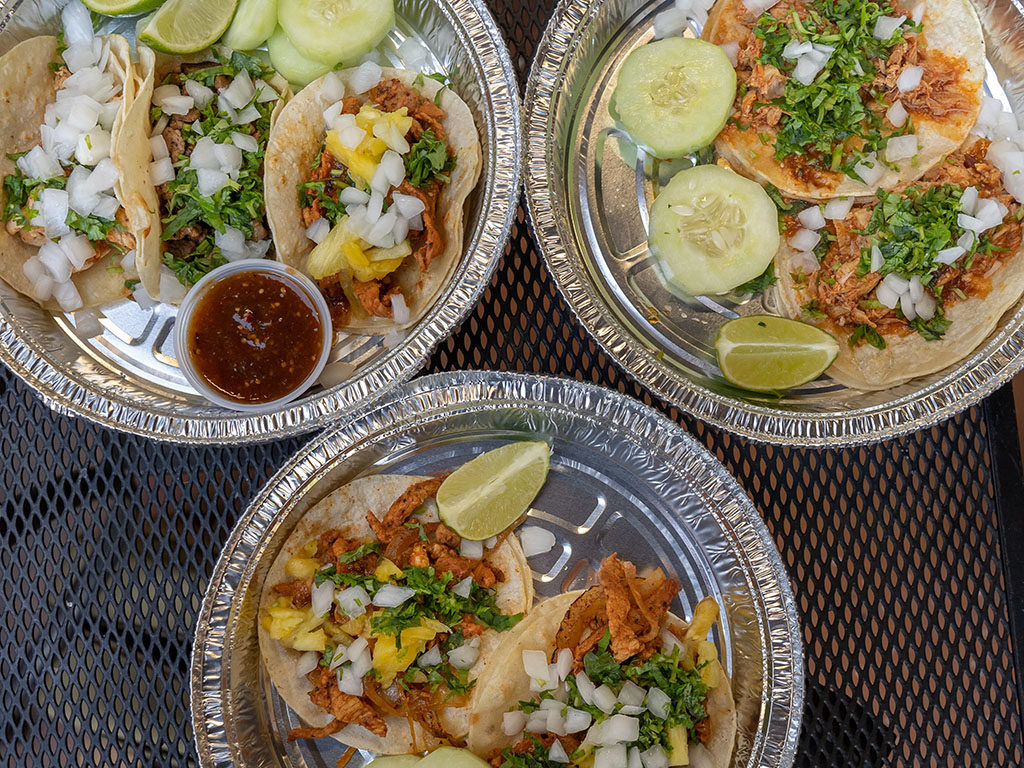 Regulars come back time and again, and often for one item in particular: al pastor. Chunga's luscious rotisserie roasted and seasoned pork is available in a range of dishes – burritos, tacos, enchiladas, quesadillas – even nachos.
Chunga's is open six days a week, at 11 p.m. on the weekends, for whenever those al pastor cravings hit.
80 S 900 W, Salt Lake City, UT 84104
(801) 953-1840
chungasmexican.com
Tacos Garay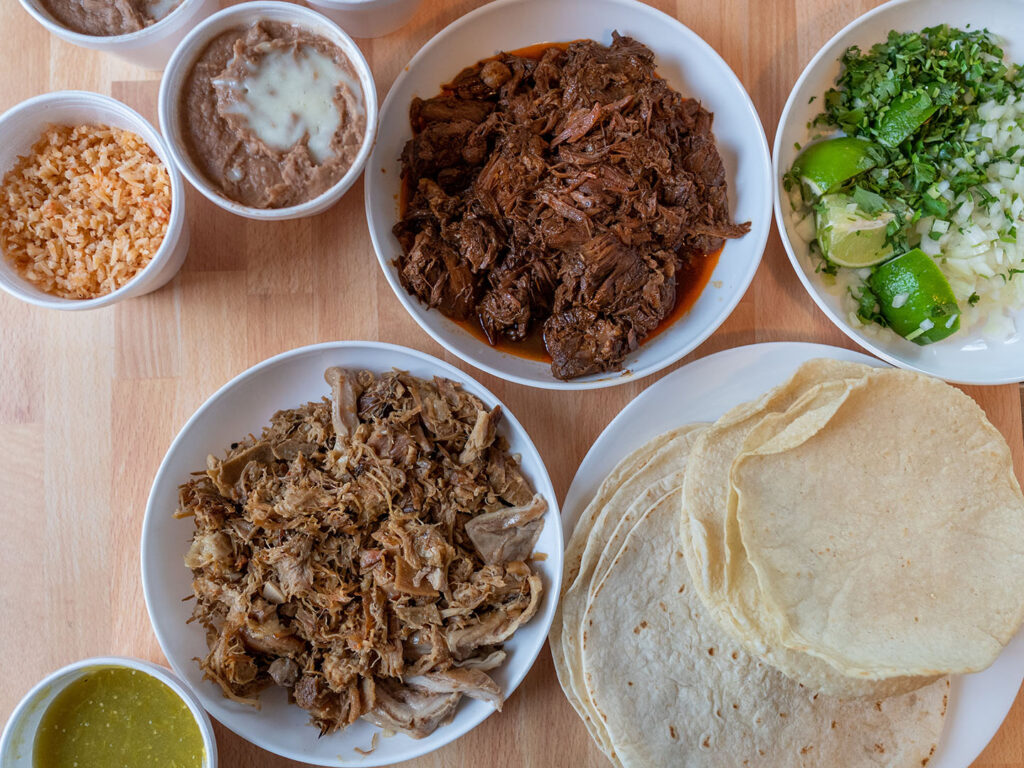 This mom and pop spot in SLC offers one of the most wallet friendly deals in town. Tacos Garay family packs come with a pound of meat, 10 tortilla, beans, rice, salsa and toppings – the whole thing coming in happily under $25. Bonus points: one of the best breweries in town is mere seconds away…
909 300 W, Salt Lake City, UT 84101
(801) 532-2621
tacosgaray.com
La Casa Del Tamal
Located inside WVC's Azteca Indoor Bazaar is this family Mexican eatery with a menu that has me blushing and sweating at the same time. Barbacoa de Borrego (aka barbacoa lamb), al pastor fries, chicharron prensado (pressed pig skin) gorditas – just a trio of options from an extensive menu. I think I want to live here.
3952 W 3500 S, West Valley City, UT 84120
(385) 266-8729
lacasadeltamalutah.com
Santo Tacos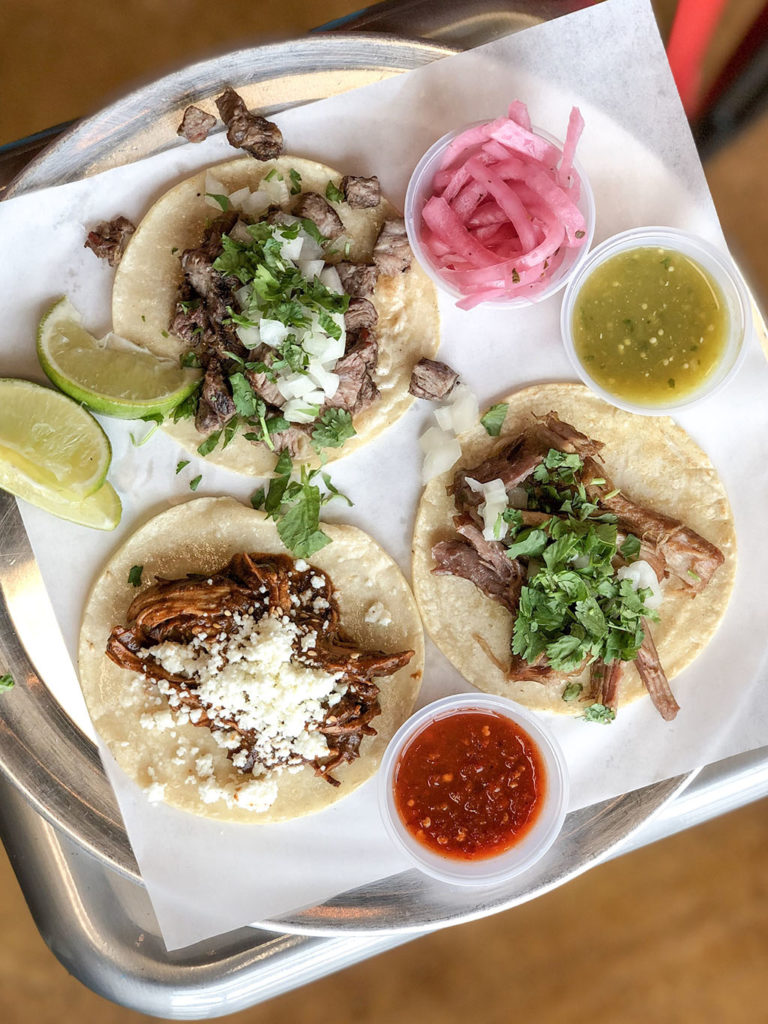 Santo Tacos in the Rose Park area of SLC takes authentic stere-style tacos – indoors. Inside the modern and hip space you can enjoy your tacos rain or shine. You'll find everything from carne asada through al pastor, not to mention more exotic selections such as tripe, tongue and cactus.
910 N 900 West, Salt Lake City
(801) 893-4000
slcmenu.com/2019/01/25/santo-tacos-menu/

Taqueria 27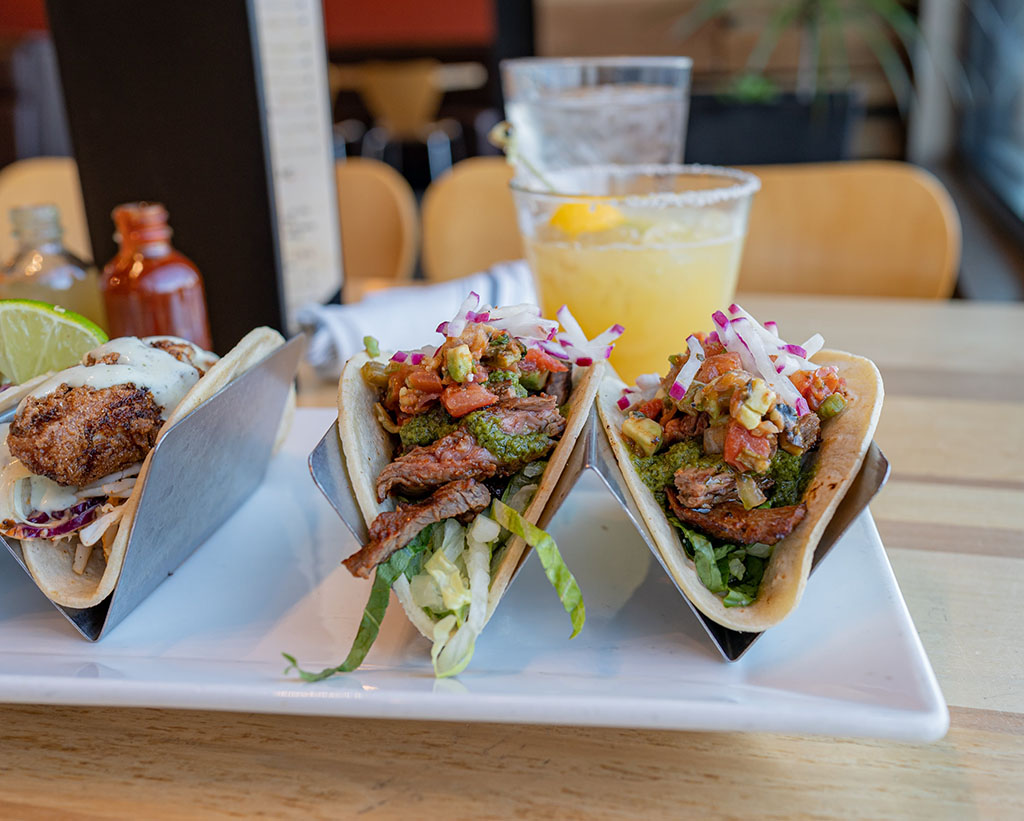 Taqueria 27 is the work of Todd Gardiner, former head chef of downtown SLC's Z'Tejas restaurant. After years running the kitchen for the chain eatery, Gardiner struck out on his own terms. The 27 in the name derives from a Gardiner family lucky number, but luck is far from needed when you put out cuisine like Taqueria 27 does: elevated, refined and darned delicious.
While the menu covers many bases, the focus is on gourmet street style tacos. Choose from selections like Citrus Pork Carnitas ($6 for two, slow roasted and shredded, charred tomatillo salsa, pickled red onion, cilantro and chicharones) or Duck Confit ($6.50 for two, succulent duck with fire roasted veggies, chipotle crema and crispy leeks) while musing over T27's extensive tequila options.
1615 S Foothill Dr, Salt Lake City, UT 84108
(385) 259-0712
www.taqueria27.com
Katrina's Mexican Restaurant & Cantina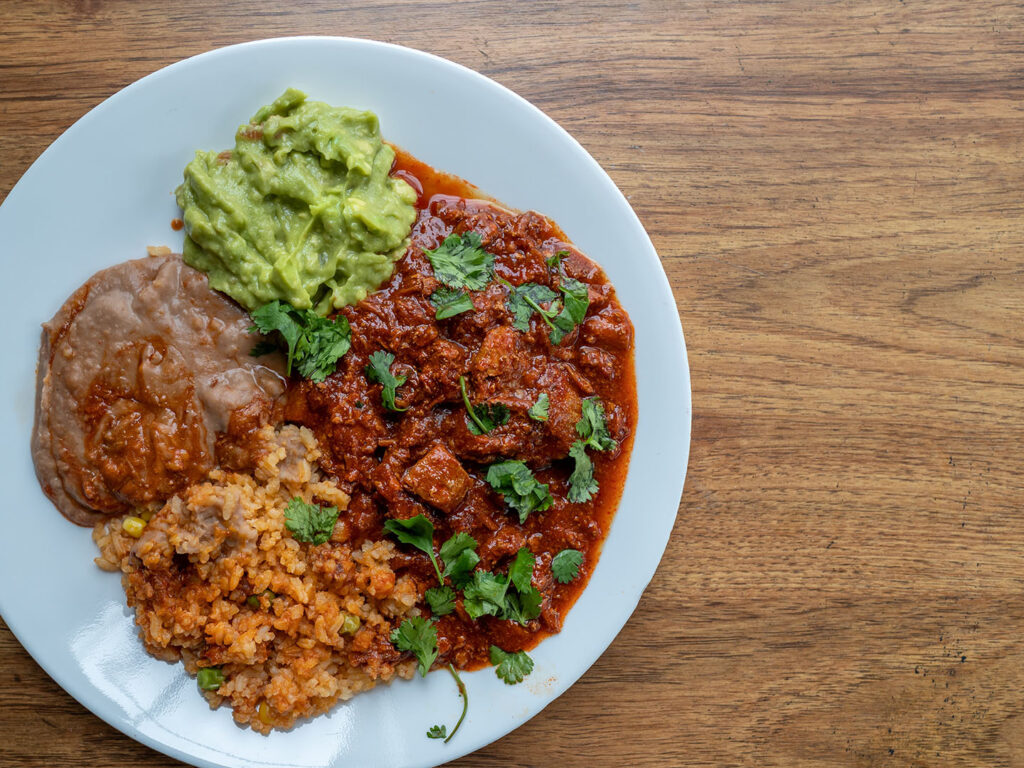 Katrina's opened in 2022, adding another great Mexican eatery to the Millcreek neighborhood. The menu at this local independent is also a little different to others around town as well – case in point – the pictured Chile Colorado above. You'll also find a quartet of house made moles (available in a variety of dishes) as well as shareable dishes like molcajete.
3041 E 3300 S, Millcreek, UT 84109
(385) 259-0093
Hector's
On the East side of Salt Lake City is this fast casual Mexican restaurant that is packed to the rafters at all hours. Locals flock here for the wallet friendly eats that are freshly made daily, and stacked high.
It's almost impossible to leave Hector's hungry or with much less cash than you started. The restaurant also has a drive thru window as well. Side note, that's always packed too.
2901 E 3300 S, Salt Lake City, UT 84109
(801) 487-3850
slcmenu.com/2016/03/25/hectors-mexican-food-menu/
La Frontera
With multiple locations across the Wasatch Front, La Frontera has been making Utahns happy for decades. The concept is simple: the menu is huge, the prices are low, the service is quick. Stop by any La Frontera and you're sure to find pretty much any dish you want. And if you can't decide, yep, there's plenty of combo options too.
Multiple locations
lafronteramidvale.com
Julia's Mexican Food
A hidden gem. Authentic tastes of Michoacan and Zacatecas. Absolutely amazing and authentic; just a few of the ways Julia's is described by locals who wax lyrical over this hole in the wall spot. Make sure you hit the ATM before you drop by, Julia's is a cash only operation.
51 S 10th W, Salt Lake City, UT 84104
(801) 521-4228
slcmenu.com/2018/02/14/julias-mexican-food-menu/
Chile-Tepin
This downtown SLC restaurant is one of the most popular downtown dinner spots. The menu is packed with favorites but also has a range of more adventuresome dishes such as mole, molcajetes and a parrillada platter of meats for two.
307 W 200 S, Salt Lake City, UT 84101
(801) 883-9255
facebook.com/ChileTepin
Maybe also check out
Maybe we can tempt you to something else delicious while you're here? Check out these other detailed guides, some of the most popular pages on our website:
Who did we miss?
If you think we're missing a really great addition to this list, please email us at stuart@gastronomicslc.com – we'd love to hear from you. Let us know who you think should be on this list and why. If you have a really great picture of one of more dishes, please send that too! We're always excited to check our more businesses!
Hi, I'm Stuart, nice to meet you!  I'm the founder, writer and wrangler at Gastronomic SLC; I'm also a former restaurant critic of more than five years, working for the Salt Lake Tribune.  I've worked extensively with multiple local publications from Visit Salt Lake to Salt Lake Magazine, not least helped to consult on national TV shows.
I'm a multiple-award winning journalist and have covered the Utah dining scene for the better part of fifteen years.   I'm largely fueled by a critical obsession with rice, alliteration and the use of big words I don't understand.   What they're saying about me: "Not inaccurate", "I thought he was older", "I don't share his feelings".  Want to know more? This is why I am the way I am.