Salt Lake City has more Japanese dining options than you can shake a yakitori skewer at. From ramen to precise sashimi to innovative fusion cuisine, our fair city really has it all. But where is the best Japanese restaurant in Salt Lake City? We've got a few picks for you to get stuck into.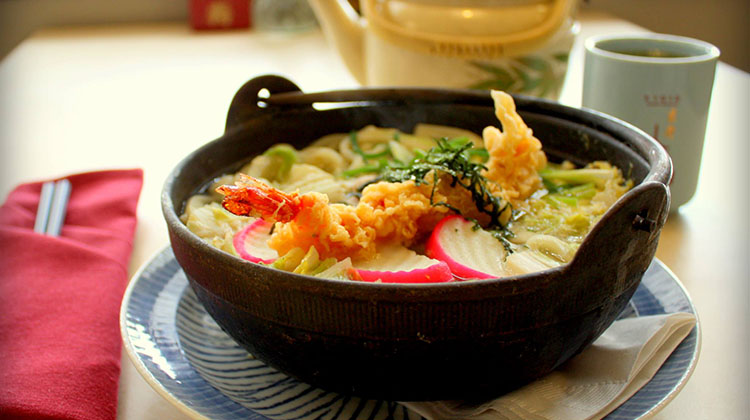 Kyoto Japanese Restaurant
A staple since the 1980s and one of Utah's first Japanese restaurant's is Kyoto, located on the East side of town. Focused on authentic Japanese cuisine, not to mention housed in a traditionally upholstered Japanese space that's relaxed and bubbling with atmosphere. The space features private tatami style booths, a sushi counter and is always busy. Parking can be tight so plan ahead, or arrive early/later to avoid the rush.
One particular specialty at Kyoto Japanese Restaurant are the fabulous tempura shrimp served as part of a complete dinner with salad, soup and rice. They're the stuff of dreams, epic in both size and terrific crunch. In fact all the traditional comfort food dishes here rock: tonkatsu, sukiyaki, teriyaki, tempura and more.
1080 E 1300 S, Salt Lake City, UT 84105
(801) 487-3525
www.kyotoslc.com
Sushi Groove
One of the newer kids on the block is Sushi Groove located on Highland Drive in the Sugar House district. Head on down to the 'groove and you'll find a local's hangout where on any given night you might find a DJ or live band playing; with the graffiti art walls and contemporary approach to sushi rolls you'll have a blast at this hip eatery.
For the best experience, try to score a seat at the sushi counter and pick your chef's brains on what's hot despite the vibe. Beneath all the cool veneer the restaurant harbors some killer fresh seafood – that's always move quickly due to the $2.50 Tuesdays ($2.50 for two pieces of any nigiri).
2910 Highland Dr, Salt Lake City, UT 84106
(801) 467-7420
www.sushigroove.us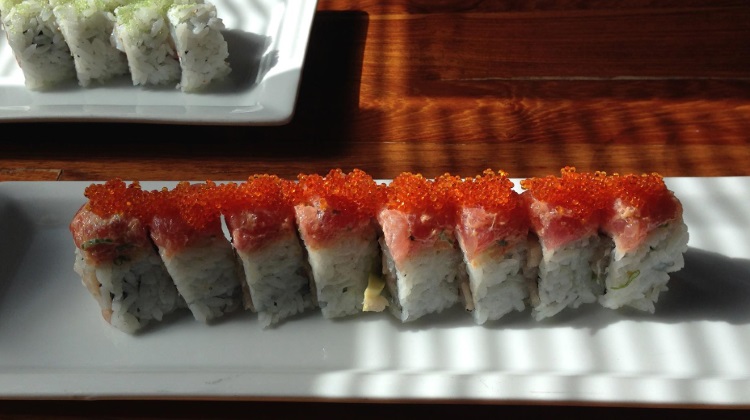 Takashi
One of the finest sushi shops in the whole state if not up with the best in the country is Takashi. This fact is anything but a well kept secret, as the nightly crowds ill attest to; keep this in mind if heading on down, the restaurant does not take reservations and it's exceptionally popular. If you arrive later you'll be added to a wait list and you could wait a while. That said keep your eyes posted for 16 Post Office place opening in mid-late 2018; a new bar area form the same owners that undoubtedly will make for a great pre-dinner hang out spot.
Once you're in Takashi, you're in for a treat. Whether you sit at the sushi bar and enjoy traditional nigiri and sashimi or take a table and explore some of the contemporary (Beatles-themed) maki sushi roll – you will be rewarded by some of the most talented sushi chefs in town, handling some of the very finest product.
18 W Market St, Salt Lake City, UT 84101
(801) 519-9595

https://www.facebook.com/pages/Takashi/117898704903498
Tosh's Ramen
You might remember Toshio Sekikawa from his days at Naked Fish and Mikado and Hapa Grill Before that. You'll know find Tosh at the helm of his won two restaurants focused on crafting some of the best ramen in town. While the two locations in SLC and Murray focus on richly flavored ramen they also offer a number of other traditional Japanese dishes: kushikatsu, katsu curry and rice, gyoza and more.
SLC | 1465 State St, Salt Lake City, UT 84115 | (801) 466-7000
Murray | 1963 E Murray Holladay Rd, Holladay, UT 84117
toshsramen.com