Many newcomers to Salt Lake City are surprised by the depth and variety of the local craft brewery scene. The fact of the matter is SLC has a vibrant and diverse local beer scene. As you might expect, that means more breweries, bars and brewpubs than you can shake an IPA at. The following brew pub locations are some of our favorite places to stop by and grab a local tipple – and of course – a great plate of food too!
If you're looking for a straight up bar, where the focus is more on the drinks – check out our guide to the best bars in Salt Lake City too.
1 – Salt Lake Brewing Co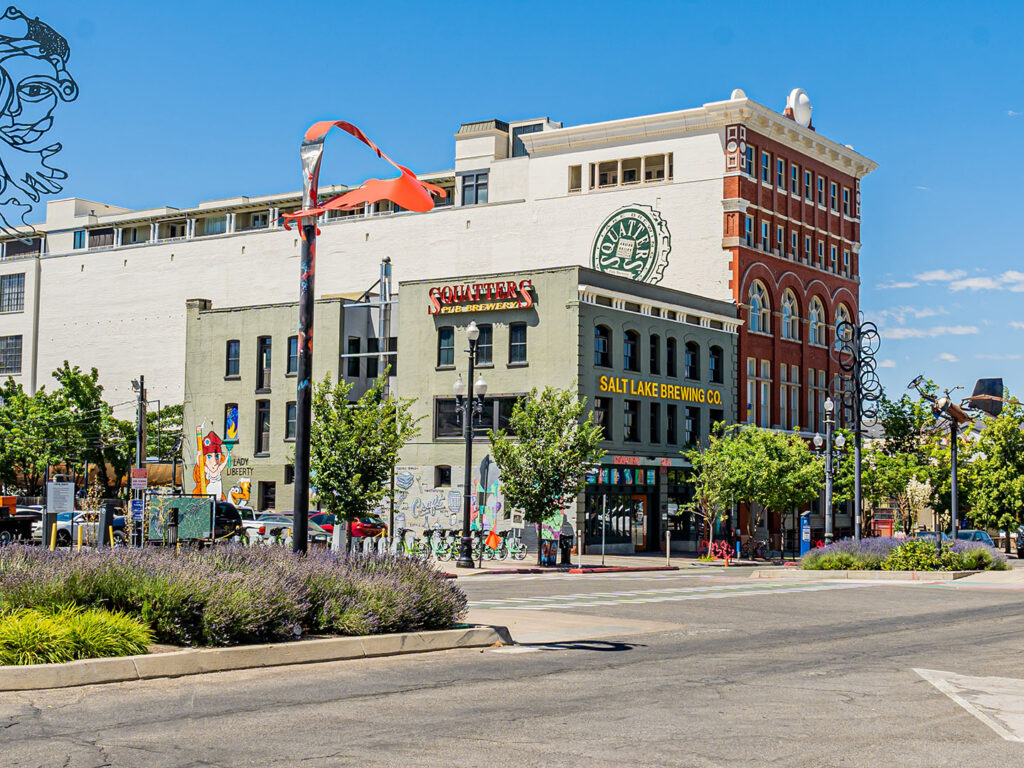 SLC's original brew pub in the contemporary sense, kicked off a local renaissance of sorts in the late 1980s. Before that, Salt Lake's last brewery shuttered in the 60s. Yeah, we're glad we weren't around in that barren twenty years either. We're fans of the downtown original, it offers a wide variety of food and beer in a cool historic building. The central downtown location means it also makes a great base to explore the rest of the city from.
Squatters long lived popularity meant it was acquired by Fireman Capital becoming part of the larger CANarchy group in 2012. That in turn was purchased by Monster Drinks in early 2022. The local brewpub part of the company returned to local ownership at that time – under the name of Salt Lake Brewing Co. Here's the full story.
147 West Broadway (300 South), Salt Lake City, UT 84101
(801) 363-2739
saltlakebrewingco.com
2 – Wasatch Sugar House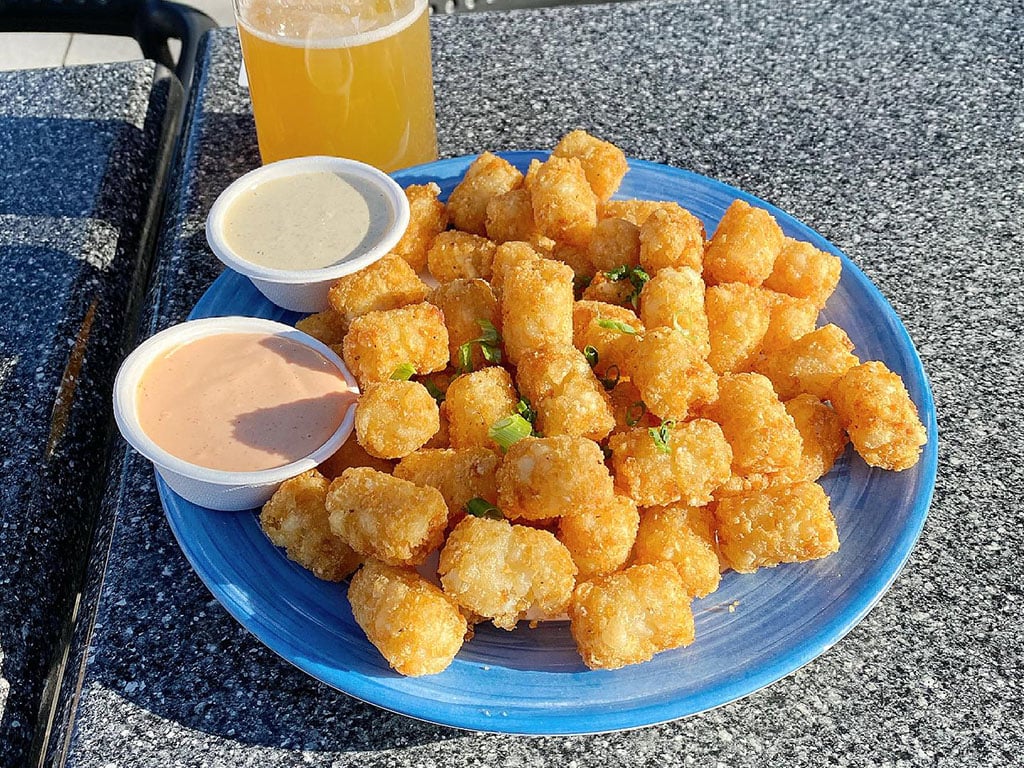 Another Salt Lake Brewing Co property – this one lives in the heart of Sugar house at the intersection of buzzy Highland Drive and 2100 South. The pub offers a huge modern interior, big enough for groups of all sizes. Outside, a spacious patio makes it the spot in the neighborhood for al fresco beers and snacks come Spring and Summer.
2110 Highland Dr., Salt Lake City, UT 84106
(801) 783-1127
saltlakebrewingco.com/wasatch
3 – Bewilder Brewing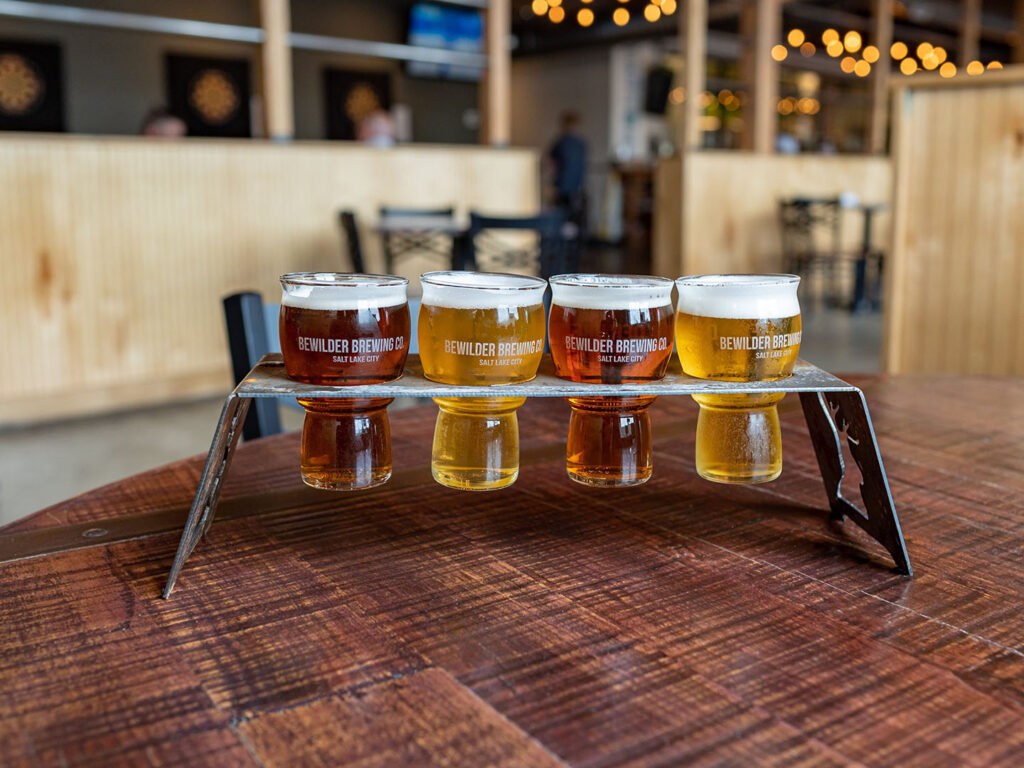 Bewilder Brewing is with the work of Salt City Brew Supply owners, Ross Metzger and Cody McKendrick. As you'd expect then, they know a thing or two about beer and put out a range of award winning brews.
You'll want to drop in for more than their traditional brews though, you'll want to to stop by to taste chef Justin Field's from scratch food. Field excels with his handcrafted sausages, offering a menu that rummages through a global recipe book encompassing everything from English bangers through German weisswurst and more. We initially wrote about Bewilder and Field's food here.
445 400 W, Salt Lake City, UT 84101
(385) 528-3840
bewilderbrewing.com
4 – Grid City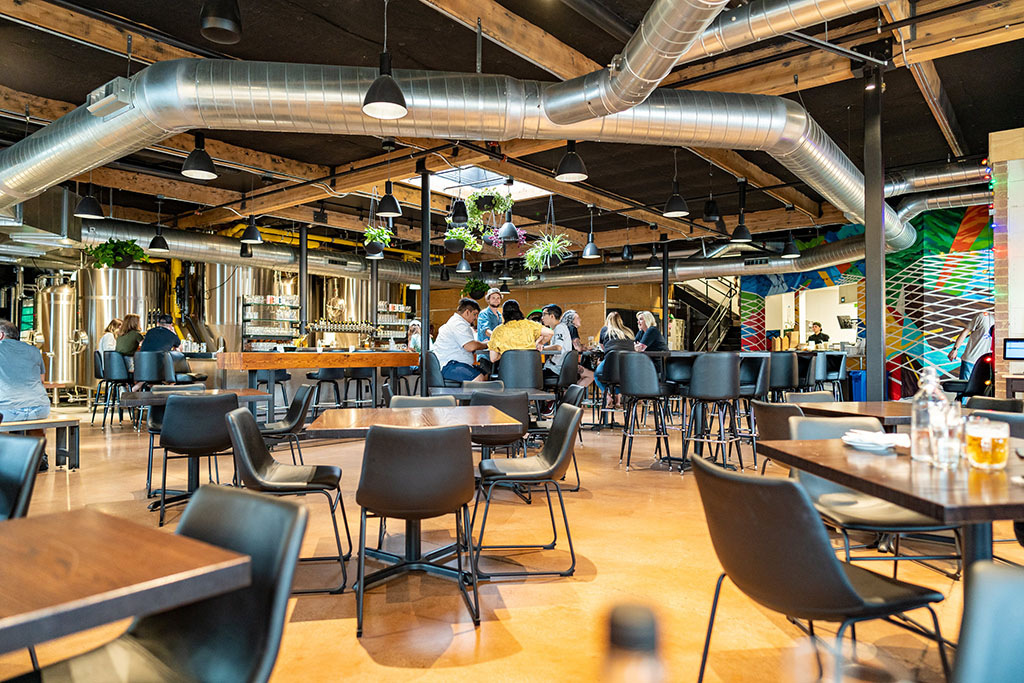 Grid City is one of the most notable new brew pub openings in recent times. The brewery has a particular excellence in English style brews, also offering traditional beer engine style pumps for the perfect pint. On the food side of things Grid City checks all the pub grub boxes like burgers and fish and chips – but also goes much further. As well as offering a range of weekly specials, Grid puts out some might impressive vegan friendly dishes too.
333 2100 S, South Salt Lake, UT 84115
(801) 906-8390
gridcitybeerworks.com
5 – Desert Edge Pub Brewery
One of the oldest pub/breweries and still 100% locally owned, is this Trolley Square institution. The business started way back in 1972, expanding into craft brewing in 1995 – way before the current fad. Indeed Desert Edge was the first Utah brewery to win a gold medal at the Great American Beer Festival. From there, the business grew and grew to the bustling business it is today.
Desert Edge continues to brew award winning ales. There's always a deliciously creamy Irish dry stout on nitro, hefeweizen, a pilsner and a pale ale. Not to mention a range of rotating seasonable across various styles. Ask at the bar for what's hot right now, there's always something interesting.
One of the great things about Desert Edge is the location in Trolley Square. Slightly off the beaten path, and with acres of seating, you can always be assured of getting a seat. The former Trolley car facility that houses the brewpub is always fun to wander and explore too.
If you're looking to swing by and grab a brew, the bar offers an ultra cheap bar bites menu. That means you just need to grab a snack for $2 if you plan on stopping by for a drink. As such the business isn't licensed as a regular bar, which means you can bring the whole family to enjoy the great cuisine and cool location.
273 Trolley Square, Salt Lake City, UT 84102
(801) 521-8917
desertedgebrewery.com
6 – Avenues Proper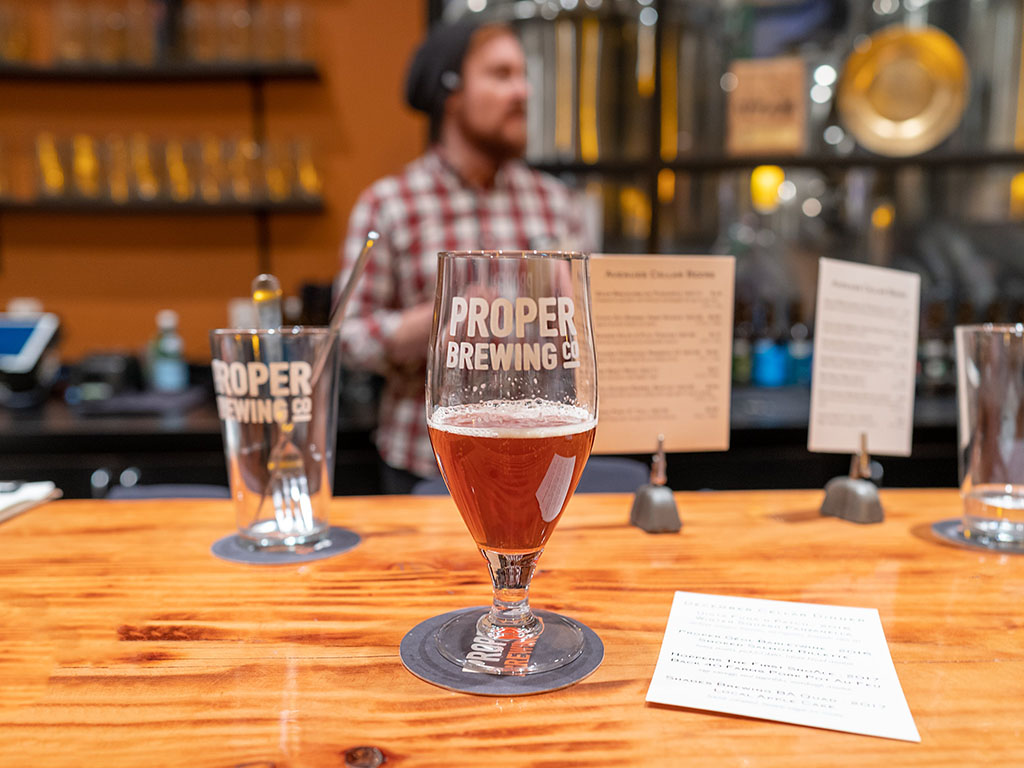 Up in SLC's Avenues neighborhood you'll find this micro-brewery backed upscale restaurant. The plates are more upscale than your traditional brew pub, and the on site ale production is more nano than micro – but great things come in small packages.
376 8th Ave, Salt Lake City, UT 84103
(385) 227-8628
avenuesproper.com
7 – Level Crossing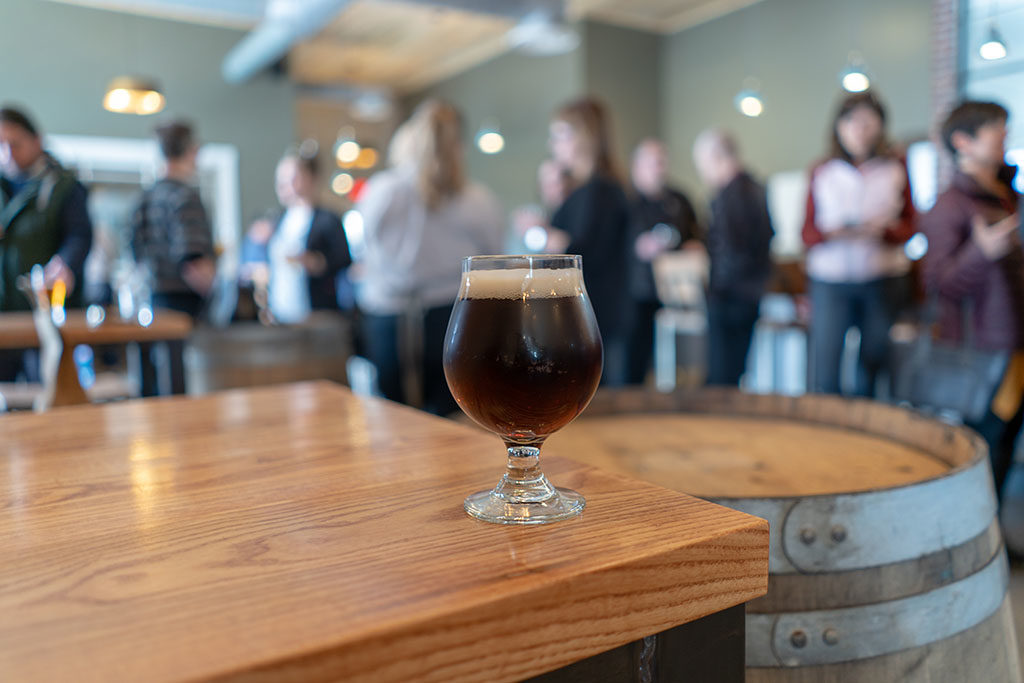 South Salt Lake is home to more great brewers than perhaps any other city in Utah. The award winning Level Crossing is just one of them, located directly adjacent to the city's iconic water tower. While you work your way through the many fine ales, you can also chow down on a menu of pizza and sandwiches.
2496 SW Temple, South Salt Lake, UT 84115
(385) 270-5752
levelcrossingbrewing.com
8 – Bohemian Brewery
Over in Midvale you'll find this Bavarian focused brewery and restaurant. If you're in the market for small batch, handcrafted lagers, you've found the right place. If you stop by to sample a pilsner or two, you'll also find a restaurant powered by a sturdy Bavarian menu; think brats, schnitzel and stroganoff as well as some pub classics.
94 Fort Union Blvd, Midvale, UT 84047
(801) 566-5474
bohemianbrewery.com
9 – Uinta
This brew house outlet of one of our favorite Utah brewers is modest in contrast to the others listed here. On the food side of things Justin Soelberg's elevated Nomad Eatery makes a pop up appearance.
1722 Fremont Dr, Salt Lake City, UT 84104
(801) 467-0228
uintabrewing.com/brewhouse-pub
10 – Hopkins Brewing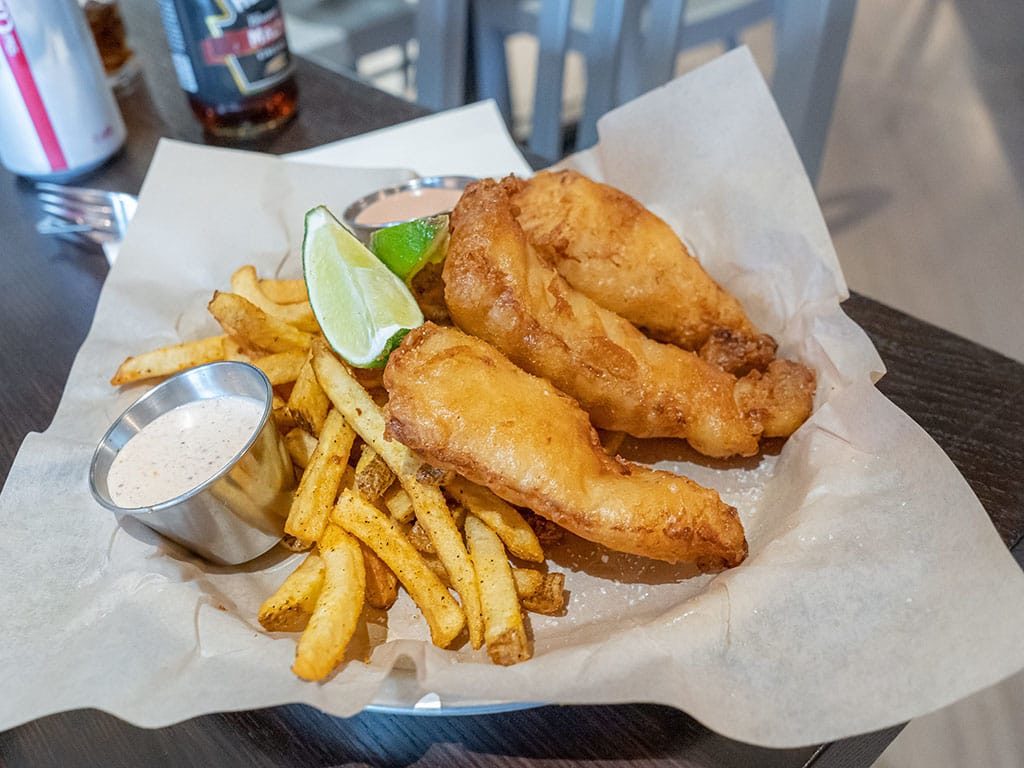 Chad Hopkins is the name behind this craft brewery. The location – formerly home to Epic's Sugar House outpost – is a modern space with exposed bricks and beams. In additions to Hopkins traditional brews you will find a menu feature classic pub grub like burgers, fish and chips and tacos.
1048 E 2100 S, Salt Lake City, UT 84106
(385) 528-3275
hopkinsbrewingcompany.com