Don't believe what you might hear – you can get great sushi in Salt Lake City and Utah in general. Even though we're landlocked there's a great supply of quality fish here (read our story on that here) some flown in direct from Japan. That means you will find everything from American-style overstuffed maki through elegant nigiri and sashimi as well as devious seasonal specials like uni.
1 – Kyoto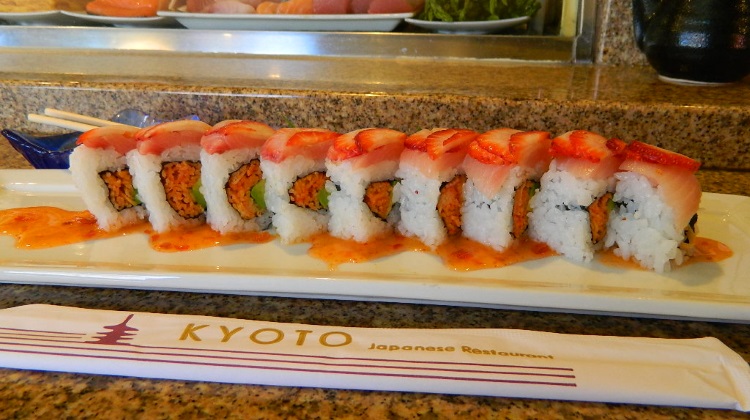 One of Utah's longest operating restaurants is also one of the best places to pick up excellent and fresh sushi. Kyoto has been in operation since Sam and Yoshiko Tada started the family business in 1984. To this day, some of the same servers still remain from those early years. In more recent years the business has changed hands a couple of times, but the quality has been maintained each time.
On the sushi side of things, the new owners brought renowned sushi chef Peggi White on board, who instantly took to improving the breadth and depth of the sushi bar offerings. With White's 30+ years of experience (she even learnt her craft in Tokyo originally) you will find everything from sashimi and nigiri through creative modern maki rolls and more. The sushi bar is open seven days a week.
1080 E 1300 S, Salt Lake City, UT 84105
(801) 487-3525
kyotoslc.com
2 – Sushi Groove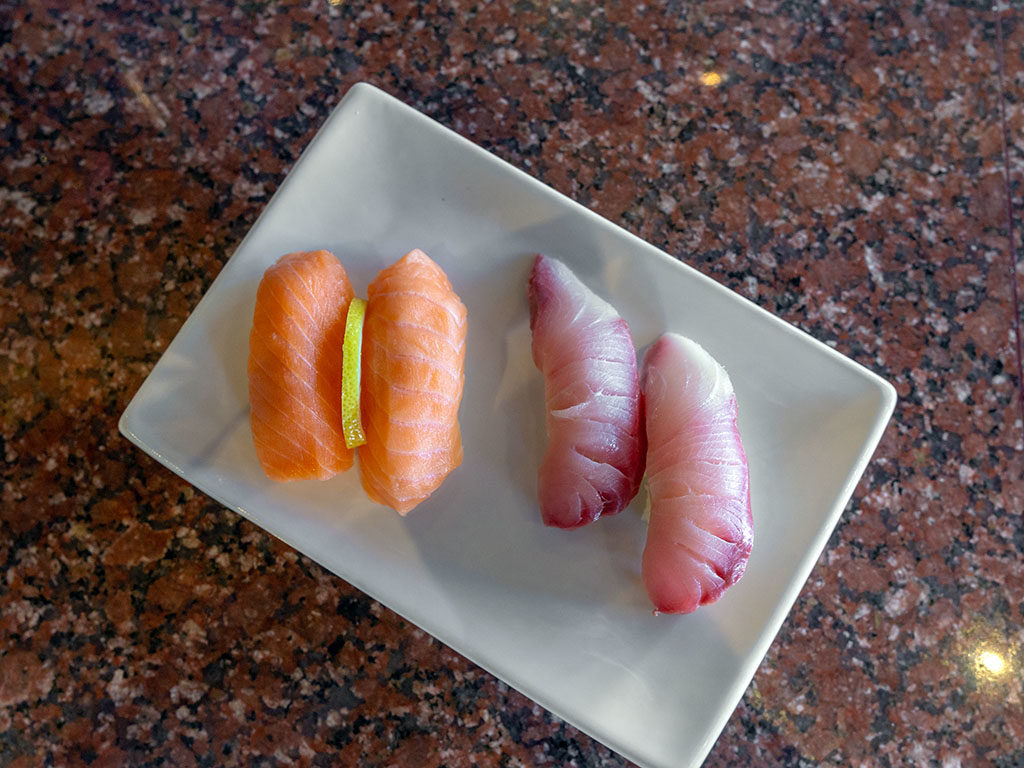 The name of the game here is fun! From a vibrant and energetic dining room replete with graffiti art through nightly entertainment with DJs and live music – this isn't your typical sushi bar. The high tempo energy doesn't mean there's a lack of focus on quality though, far from it, the fish served at Sushi Groove is first rate. Everything from funky rolls to beautifully fresh ono and house cured ikura is fabulous.
Specials change often, so perch up at the sushi bar and ask what's new and exciting. Worthy of note is the restaurant's $2.50 Tuesday promo, that continues to bring in the crowds: every Tuesday, any nigiri (2 pieces) is just $2.50 per order!
2910 S Highland Dr, Salt Lake City, UT 84106
(801) 467-7420
sushigrooveutah.com
3 – Takashi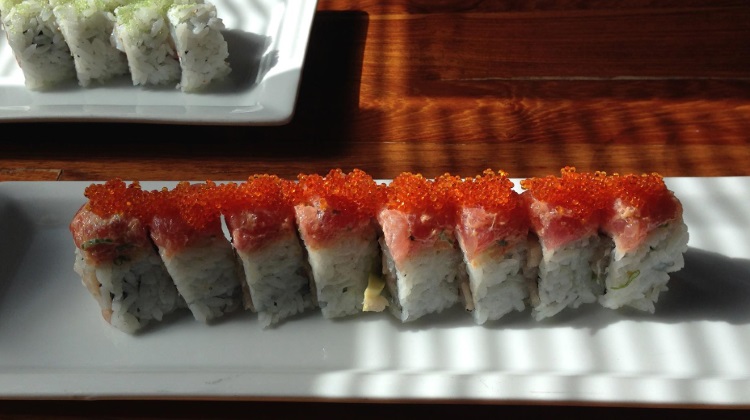 Maybe Salt Lake City's best sushi restaurant, it's certainly the most popular! This downtown Japanese restaurant doesn't take reservations and if you don't arrive earlier, expect a long wait – any day of the week. Those crowds are drawn in by owner Takashi Gibo's creative and impeccable sushi. Sit at the sushi bar and order omakase style or perhaps dine in the main room and order from the full menu – check out the fun music themed rolls such as the Strawberry Fields or Yellow Submarine – whatever you pick, it's all exceptional.
18 W Market St, Salt Lake City, UT 84101
(801) 519-9595
4 – Fat Fish
Creative maki sushi is the order of the day at this West Valley City sushi restaurant; also with a eye on wallet friendly prices that won't break the bank. Owned by the same folks by next door's Bucket O' Crawfish restaurant, Fat Fish is open seven days a week and serves up some really stellar and run sushi.
1980 3500 S, West Valley City, UT 84119
(801) 887-7272
fatfishwvc.wixsite.com/fat-fish
5 – Sapa
This pan Asian restaurant is replete with a variety of items. As well as cooked entrees that span various East Asian locales there's a full sushi bar and menu stacked full of nigiri and maki rolls. Here you'll find everything like classic staples such as spicy tuna rolls and sashimi platters through to modern creative rolls like the one pictured above. Don't miss the great cocktail list and outdoor courtyard area, built around imported Vietnamese structures.
722 State St, Salt Lake City, UT 84111
(801) 363-7272
sapabarandgrill.com
6 – Itto Sushi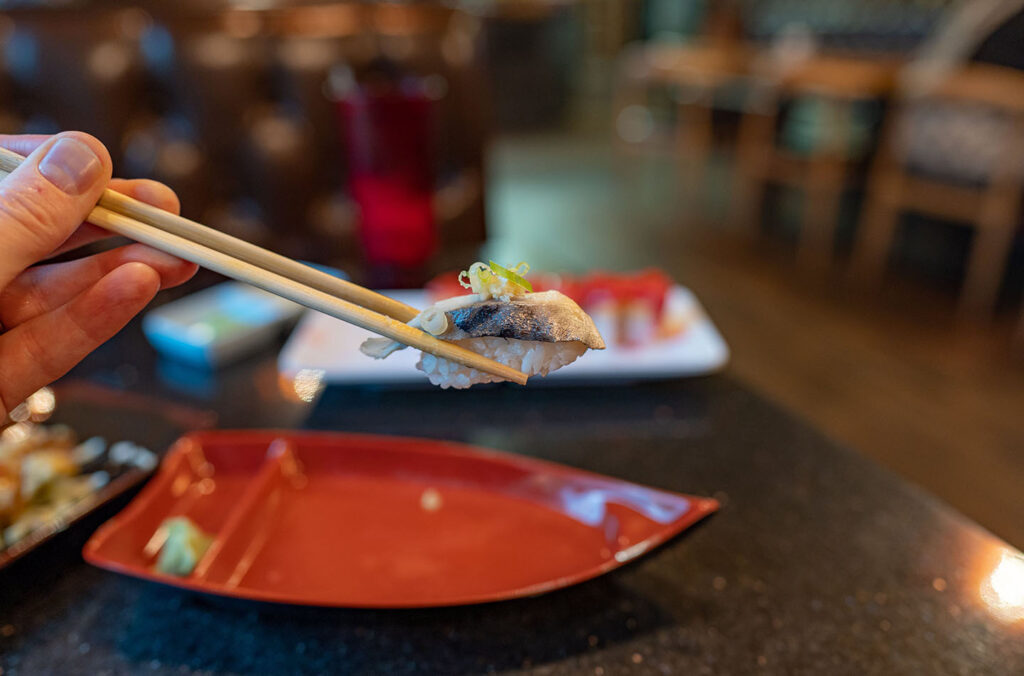 If you find yourself in the South valley area, some of the best sushi can be found off of Fort Union Boulevard in Midvale. Itto Takashi's Japanese restaurant offers rolls and nigiri in addition to a range of popular cooked dishes.
Particularly of note at Itto Sushi is the 50% off select roll deals – available Tuesday and Wednesdays.
856 Fort Union Blvd, Midvale, UT 84047
(801) 563-3337
ittoutah.com
7 – Tsunami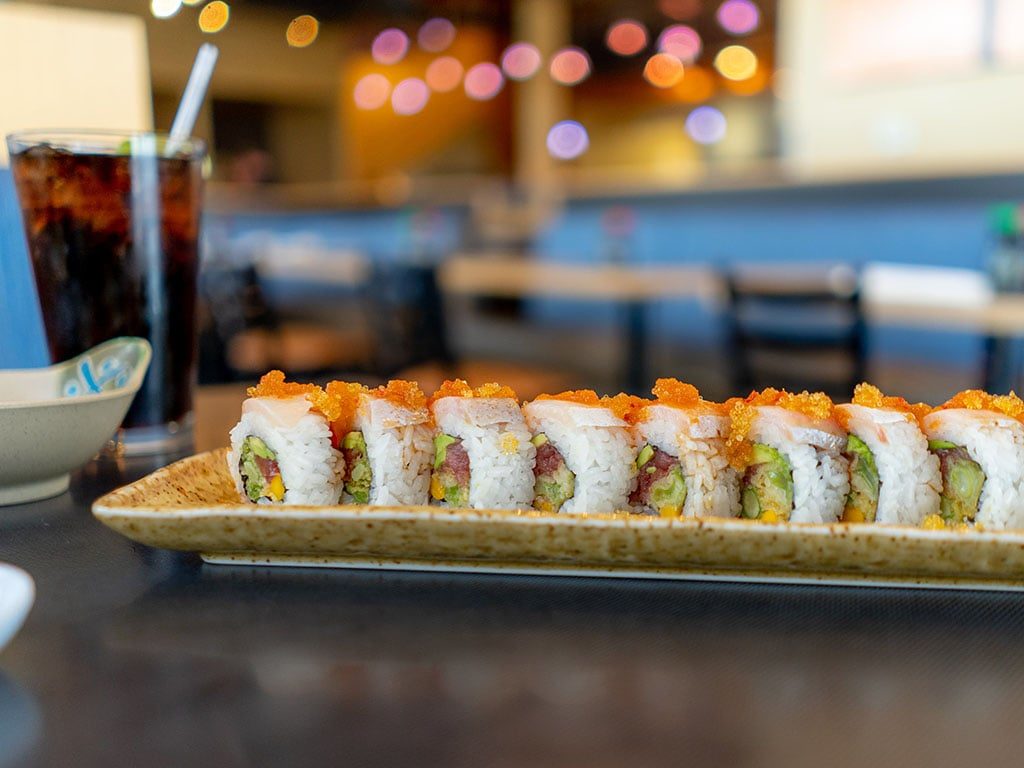 Also with a location in Midvale, not to mention three others is this long time Utah favorite sushi restaurant. Indeed, Tsunami has been locally owned and ran since 2002; the restaurant now has more than fifteen years in business – as sure as sign as any that regulars love Tsunami and its sushi menu.
Midvale | 7628 S. Union Park Ave. (1300 E.) Midvale, UT | (801) 676-6466
South Jordan | 10722 River Front Parkway South Jordan, UT | (801) 748-1178
Lehi | Traverse Mountain, 1616 W Traverse Parkway, Lehi, UT 84043 | (801) 770-0088
tsunamiutah.com
8 – Kobe Japanese Restaurant
Chef and owner Mike Fukumitsu headed to Japan to hone his ramen skills for his first Salt Lake City Japanese restaurant; and mighty fine it is too. Before that though, Fukumitsu plied is trade elsewhere in town. As you might guess, as an alum of his restaurant also serves up first rate sushi too. Over on the sushi menu you'll find everything you want and more: makimono, tempura maki, tatemaki, hosomaki, vegetarian rolls and sahshimi.
3947 Wasatch Blvd, Salt Lake City, UT 84124
(801) 277-2928
facebook.com/KobeJapaneseRestaurant
9 – Sushi Blue
Further afield but worthy of note, is this restaurant in Park City; certainly worth the quick drive up from Salt Lake City. As part of the renowned Bill White Restaurant Group you can expect one thing: quality. White's restaurant's don't often come cheap, but they always come with heaps and heaps of quality. Sushi Blue is no different and offers menu a creative and fun menu. Opening in April 2012, taking over from the previous restaurant – Hapa Grill – the new owners reworked the menu, updated the kitchen and and redecorated the interior.
1571 Redstone Center Dr #140, Park City, UT 84098
(435) 575-4272
sushiblueparkcity.com
10 – Tona Sushi
Another option just outside of SLC, this time North in Ogden, Utah. A mere hours drive and hands down worth the time and money. Tona's owner and executive chef is Tony Chen. An Ogden native, Chen's passions took him to San Francisco before returning to Utah and Ogden's Historic 25th Street. With wife Tina, Chen works with local farmers using seasonal ingredients whenever possible not to mention being a keen supporter of sustainable fishing.
210 25th St, Ogden, UT 84401
(801) 622-8662
tonarestaurant.com
Who did we miss?
If you think we're missing a really great addition to this list, please email us at stuart@gastronomicslc.com – we'd love to hear from you. Let us know who you think should be on this list and why. If you have a really great picture of one of more dishes, please send that too! We're always excited to check our more businesses!
Our sponsors and this page
This page may contain information about one of our sponsors. We only work with the very best businesses in the state, and routinely turn down offers to work with businesses we don't enjoy. If we can't hand on heart recommend them - they can't be a sponsor.
At this time we have the following sponosrs: Avenues Proper, BGR Sugar House, BTG, Caffe Molise, Craft by Proper, The Dough Miner, Downtown Alliance, Feldman's Deli, Flanker, Garage On Beck, Hearth And Hill, Hill's Kitchen, Kao Thai, Kin Sen Asian Noodle Bar, Kyoto, Laziz Kitchen, Log Haven, Oasis Cafe, Pirate O's Gourmet Market, Proper Brewing, Proper Burger, Scion Cider Bar, SLC Eatery, Squatter's Downtown Salt Lake City, Stoneground Italian Kitchen, Urban Hill, Wasatch Brew Pub Sugar House, Whiskey Street, White Horse.
I encourage you to Google any of our sponsors and see the stellar reviews on multiple sites that they enjoy. For a list of all our current and past relationships see our partnership history page.