Thai food has to be one of the biggest International food success stories of the past two decades. It's expansion and infusion into dining markets across the globe has been dramatic. Chances are, ask the person next to you where you can grab a Thai green curry or pad Thai – they'll not only know what you mean, but have a couple great tips. Thai food in Salt Lake City is no exception, here are some of our picks.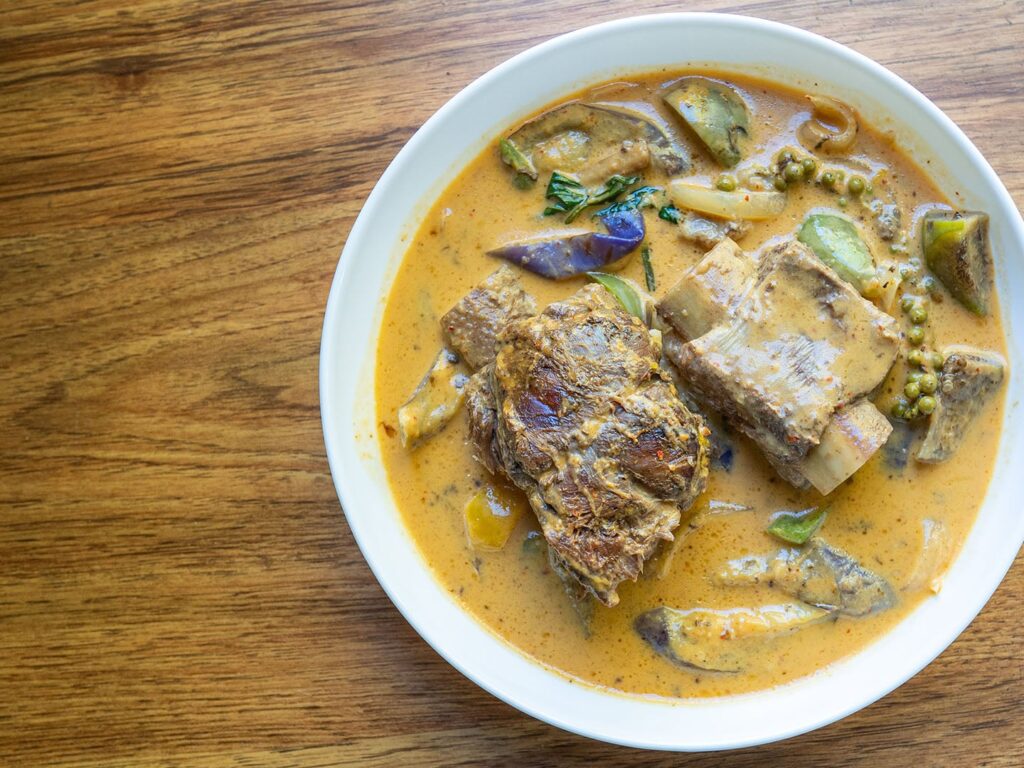 Neighborhood: Millcreek
Address: 3011 E 3300 S, Salt Lake City, UT 84109
Tucked away on the East benches of Millcreek, you will find Kao Thai, a fabulous Thai restaurant. Inside the well appointed modern space, you will find both authentically cooked Thai classics, as well as contemporary spins too – Thai ceviche anyone?
The owners have been cooking away on the SLC dining scene for many years at a variety of restaurants you've probably enjoyed, and are now cooking up a great menu at Kao Thai. The menu also includes a range of Thai dishes you might not find elsewhere; check out that fork tender braised short rib above, and we have it on good authority that their Khao So is as good as you get in Chiang Mai. We're proud to have Kao Thai as the sponsor for this page.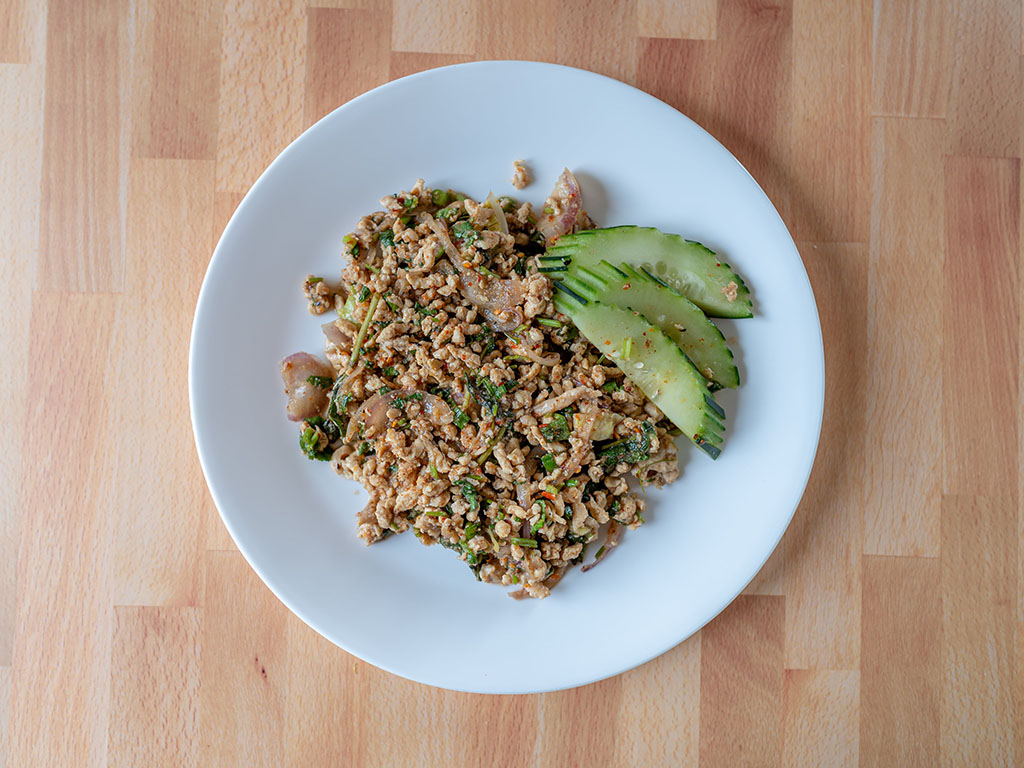 Neighborhood: West Valley City
Address: 2222 W 3500 S, West Valley City, UT 84119
The menu at this West Valley City restaurant is one of our favorite Thai options in town. Alongside more routine Thai staples you will also find a number of Laotian dishes too. Tuk Tuks does not pull any punches when it comes to the vibrant and spicy flavors of this South East Asian cuisine – if you order something spicy – you'd better like spicy food!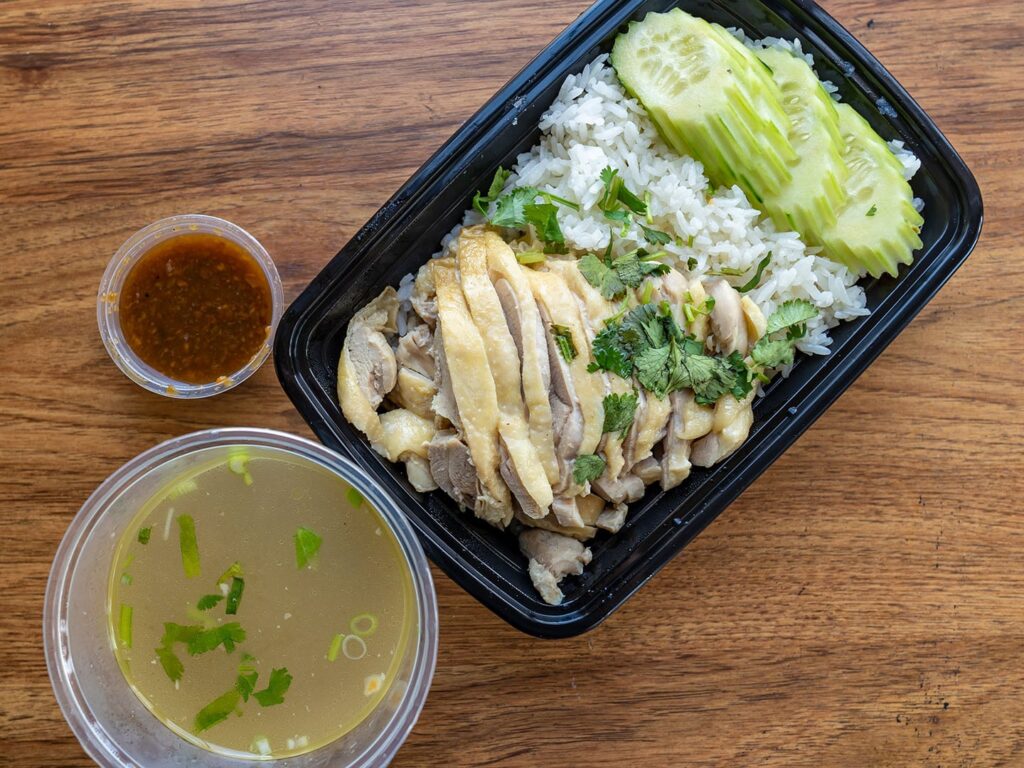 Neighborhood: Sugar House
Address: 609 E 2100 S, Salt Lake City, UT 84106
My favorite dish to date here has been the Khao Man Kai, a sort of Thai spin on Hainanese chicken. Simply cooked skin-on chicken is sliced and served over steaming Jasmine rice. On the side there's a pot of liquid that needs no explanation, the surface quivers with rendered chicken fat making it clear this is for splashing over in gloriously waterfall fashion. The finishing touch to the otherwise subtle flavors is an assertive garlic and ginger sauce.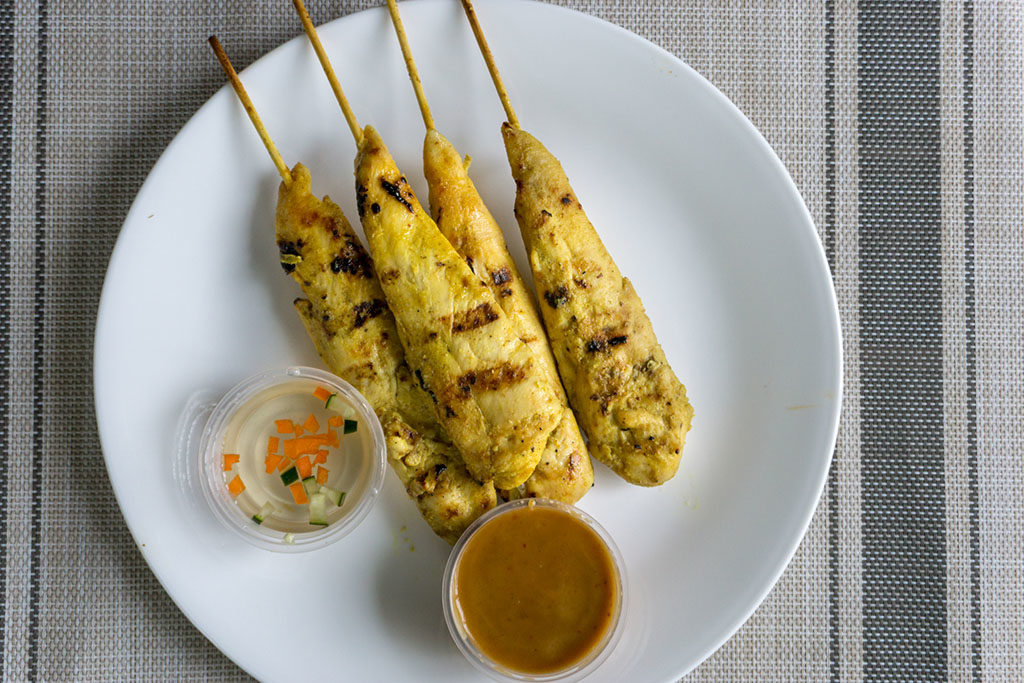 Neighborhood: South Salt Lake
Address: 41 W 3300 S, South Salt Lake, UT 84115
Formerly Bon Appe Thai, the restaurant re-branded to the somewhat less punny Mano Thai Diner in 2014. You can read my full review under the former name here for the Salt Lake Tribune. The restaurant offers a range of classic Thai dishes, but is also remarkable for being the only restaurant on our list with a drive thru window! That's right, you can call your order into Mano Thai, and rain or shine drive right up to the window, and drive away in comfort.
Neighborhood: Salt Lake City
Address: 1435 S State St, Salt Lake City, UT 84115

Located along the bustle of Main Street just before you hit downtown SLC proper is this smart Thai spot. The restaurant. You might recall the location as the former home of Thai Siam. The restaurant is open for lunch and dinner, but I love to swing by for lunch where you can snag a great deal; pictured is their basil fried rice with a spring roll.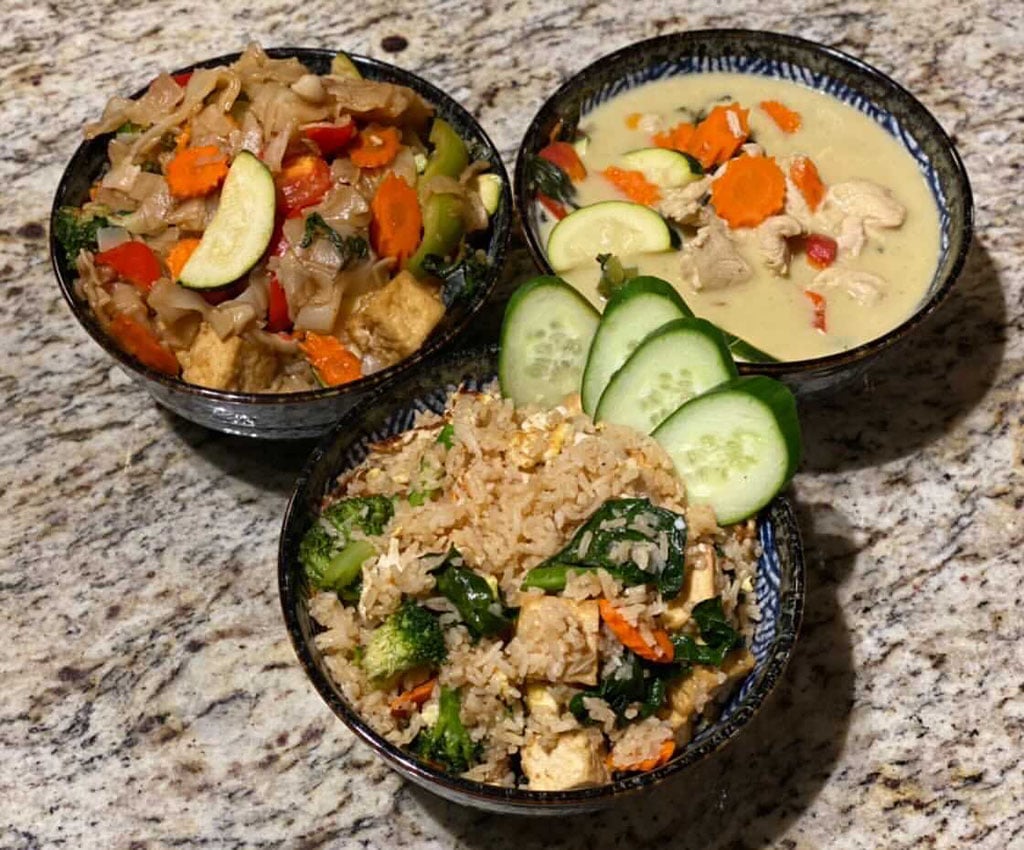 Neighborhood: Millcreek
Address: 3804 Highland Dr, Millcreek, UT 84106
ChaiYo Thai is a modest grab and go spot on the edge of the Millcreek / Sugar House border. The restaurant is geared to pick up and delivery of your favorite Thai dishes; this means if you want to enjoy your pad ga prow on your sofa in pajamas tonight – this is the place to check out.
Neighborhood: Murray
Address: 6657 State St, Murray, UT 84107
You'll find picture perfect Thai food at this Murray restaurant. Not only that, but the menu features a range of dishes not seen everywhere like the pictured khao soi.
Neighborhood: Salt Lake City
Address: 575 S 700 E, Salt Lake City, UT 84102
This refined Thai restaurant is located just opposite Trolley Square on the edges of downtown SLC. The exposed brick interior affords a contemporary cool space to enjoy dinner, not least with an impressive wine list. Perhaps the best of any Thai restaurant in the state.
Neighborhood: 9th and 9th
Address: 278 E 900 S, Salt Lake City, UT 84111
Just a hop skip and a jump from the trendy center of the 9th and 9th neighbor is this authentic Thai restaurant. Chanon Thai routinely tops best of Thai restaurant lists for its impeccably on point cuisine. Side note, if you're looking for authentically hot, these guys have you covered.
Neighborhood: Murray
Address: 548 W 4500 S, Murray, UT 84123
Maybe also check out
Maybe we can tempt you to something else delicious while you're here? Check out these other detailed guides, some of the most popular pages on our website:
Hi, I'm Stuart, nice to meet you!  I'm the founder, writer and wrangler at Gastronomic SLC.  I'm a multiple-award winning journalist and have written in myopic detail about the Salt Lake City  dining scene for the better part of seventeen years.
I've worked extensively with multiple local publications from Visit Salt Lake to Salt Lake Magazine, not least helped to consult on national TV.   Pause those credits, yep, that's me! I'm also a former restaurant critic of more than five years, working for the Salt Lake Tribune.    I'm largely fueled by a critical obsession with rice, alliteration and the use of big words I don't understand.   What they're saying about me: "Not inaccurate", "I thought he was older", "I don't share his feelings".
Want to know more? This is why I am the way I am.
Our sponsors and this page
This page may contain information about one of our sponsors. We only work with the very best businesses in the state, and routinely turn down offers to work with businesses we don't enjoy. If we can't hand on heart recommend them - they can't be a sponsor.
At this time we have the following sponosrs: BTG, Caffe Molise, The Dough Miner, Downtown Alliance, Feldman's Deli, Flanker, Garage On Beck, Hearth And Hill, Hill's Kitchen, Kao Thai, Kin Sen Asian Noodle Bar, Kyoto, LemonShark Poke, Log Haven, Oasis Cafe, Pirate O's Gourmet Market, SLC Eatery, Squatter's Downtown Salt Lake City, Stoneground Italian Kitchen, Urban Hill, Wasatch Brew Pub Sugar House, Whiskey Street, White Horse.
I encourage you to Google any of our sponsors and see the stellar reviews on multiple sites that they enjoy. For a list of all our current and past relationships see our partnership history page.