1 – Saffron Valley East India Cafe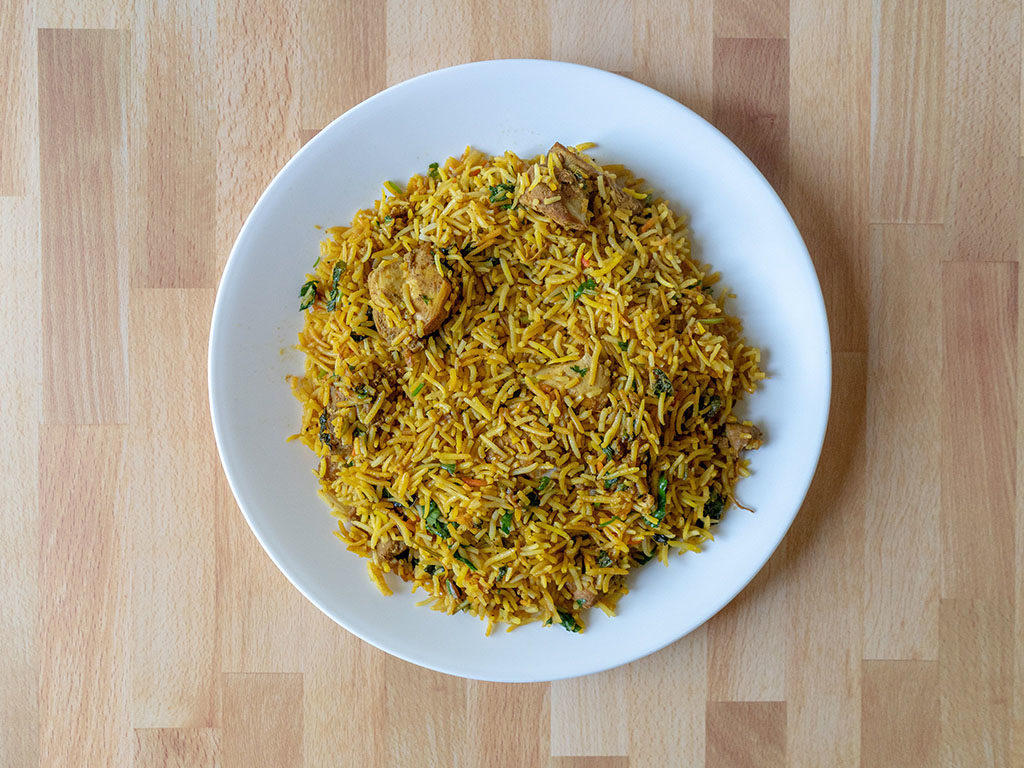 The original location for Lavanya Mahate's ever expanding business, focused on the flavors of India. Saffron Valley offers up a range of Indian classics with several items not commonly found at similar restaurants around town.
1098 S Jordan Pkwy, South Jordan, UT 84095
(801) 438-4823
http://www.saffronvalley.com/Restaurants/ISFMenu.aspx
2 – Porch
Sister restaurant to Salt Lake's now departed Meditrina, Porch is one of the best restaurants in the South Jordan area of Utah. Located in the Daybreak neighborhood, the restaurant offers classic comfort foods with a deep South twist interwoven through the menu.
Meatloaf, fried chicken, mac and cheese, ribs, burgers, local Utah trout – you name it – there's a dish that's sure to soothe anyone at Porch; and it's also served up in a relaxed and trendy atmosphere. Moreover, this is one of the best locations in the South of the valley to order up a craft cocktail, local beer or boutique wine.
11274 Kestrel Rise Rd G, South Jordan, UT 84009
(801) 679-1066
porchutah.com
3 – Greek Souvlaki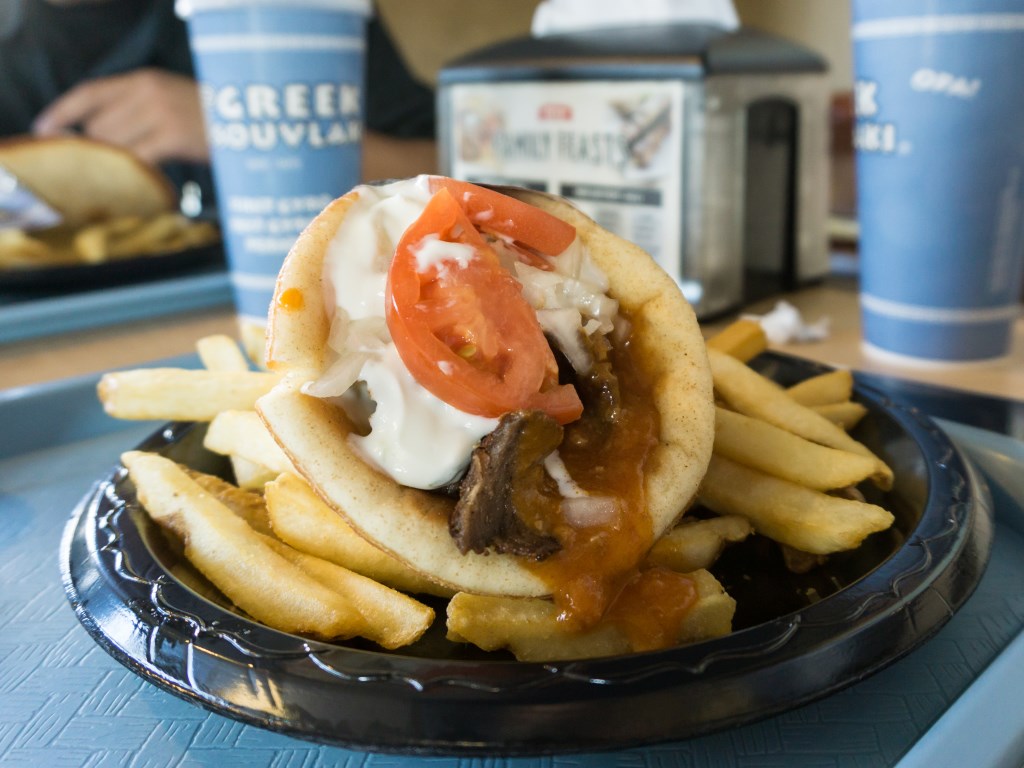 There's great Greek in all parts of the Utah valley, and South Jordan is no difference. Our pick for a great gyro or stellar souvlaki, would be this location of the popular Greek fast food joint.
1067 S Jordan Pkwy, South Jordan, UT 84095
(801) 849-0653
greeksouvlaki.com
4 – Oh Mai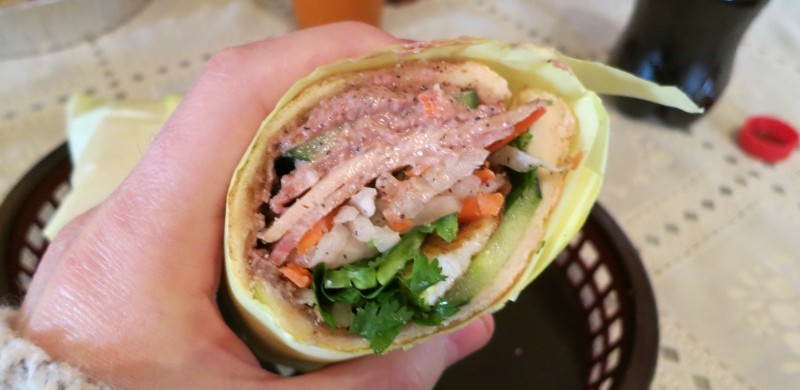 Vietnamese banh mi sandwiches are the standout selection at this restaurant. Oh Mai offers twelve banh mi in total, from the traditional cold cuts through to contemporary creations with garlic rib eye and braised pork belly.
1644 W. Town Center Dr. ​South Jordan, 84095
(801) 274-4111
https://ohmaisandwich.com
6 – Biscotts Pastry and Chai
And right next door you'll find sister restaurant Biscotts – a tea shop with an Indian twist. Biscotts offers more than twenty different types of chai and an ever changing variety of sweet and savory pastries.
1098 S Jordan Pkwy #110, South Jordan, UT 84095
(801) 890-0659
biscotts.com
7 – Cupbop
One of the bricks and mortar locations for this popular food truck lies in Daybreak.
Cupbop offers their signature Korean BBQ in a cup, six days a week at wallet friendly prices.
11259 Kestrel Rise Rd, South Jordan, UT 84095
(801) 916-8968
https://www.slcmenu.com/2017/03/05/cupbop-draper-menu/
8 – Himalayan Kitchen
While you'll find Indian staples aplenty at this South Jordan restaurant, look toward the Nepalese specialties for a real treat. Traditional Nepalese dumplings (momo), sweet and spicy chili dishes, goat curry and more – the menu offers a number of dishes you might not have seen or sampled before.
11521 4000 W #105, South Jordan, UT 84095
(801) 254-0800
http://www.himalayankitchen.com/
9 – Tsunami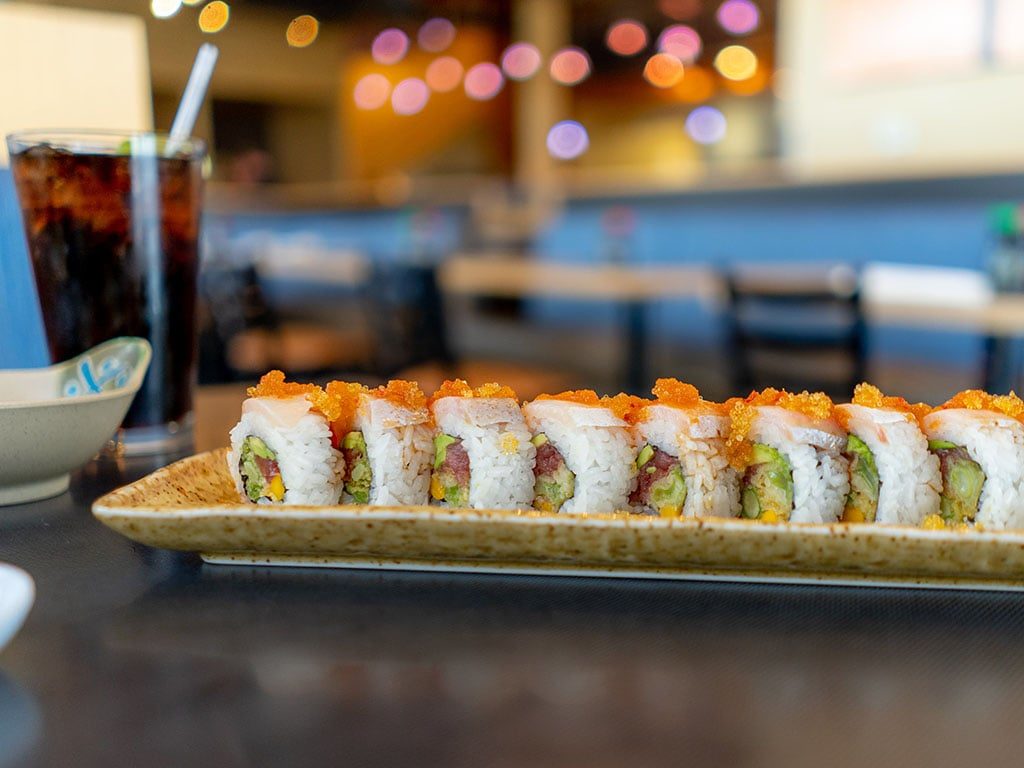 This local mini-chain is a Salt Laker favorite for quality maki, nigiri and sashimi. More than that the extensive menu as features a range of small plates and cooked dishes. If you can't find something you love here, you're not trying.
10 – R&R BBQ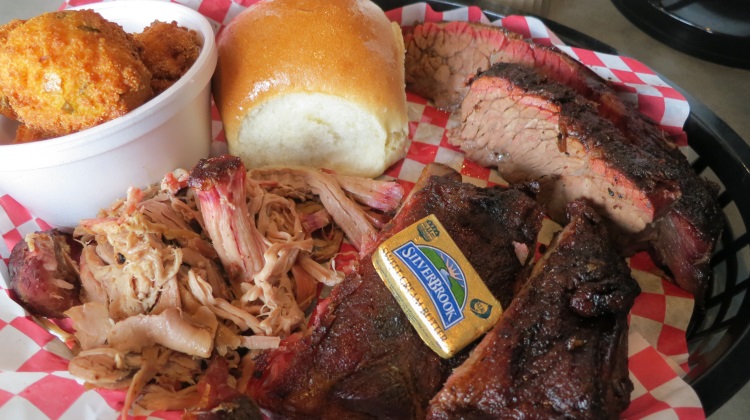 This ever expanding regional BBQ chain has a location in the South of the valley. Like it's original downtown sibling the order of the day here is meat. Order up a plate of killer ribs, or if you can't decide, the three meat plate lets you sample a little of everything.
10646 Frontage Rd, South Jordan, UT 84095
(801) 523-9500
https://randrbbq.com/
Our sponsors and this page
This page may contain information about one of our sponsors. We only work with the very best businesses in the state, and routinely turn down offers to work with businesses we don't enjoy. If we can't hand on heart recommend them - they can't be a sponsor.
At this time we have the following sponosrs: BTG, Caffe Molise, The Dough Miner, Downtown Alliance, Feldman's Deli, Flanker, Garage On Beck, Hearth And Hill, Hill's Kitchen, Kao Thai, Kin Sen Asian Noodle Bar, Kyoto, LemonShark Poke, Log Haven, Oasis Cafe, Pirate O's Gourmet Market, SLC Eatery, Squatter's Downtown Salt Lake City, Stoneground Italian Kitchen, Urban Hill, Wasatch Brew Pub Sugar House, Whiskey Street, White Horse.
I encourage you to Google any of our sponsors and see the stellar reviews on multiple sites that they enjoy. For a list of all our current and past relationships see our partnership history page.