Got a sweet tooth? So do plenty of us here in Utah. Cookies to cake dough to cheesecake – there's no lack of a sugar rush around here. But what about the best? Those worth the calorie splurge? Let's start with my top picks, and perhaps a few fabulous sweet treats you might not yet have heard of – restaurants and specific dishes alike.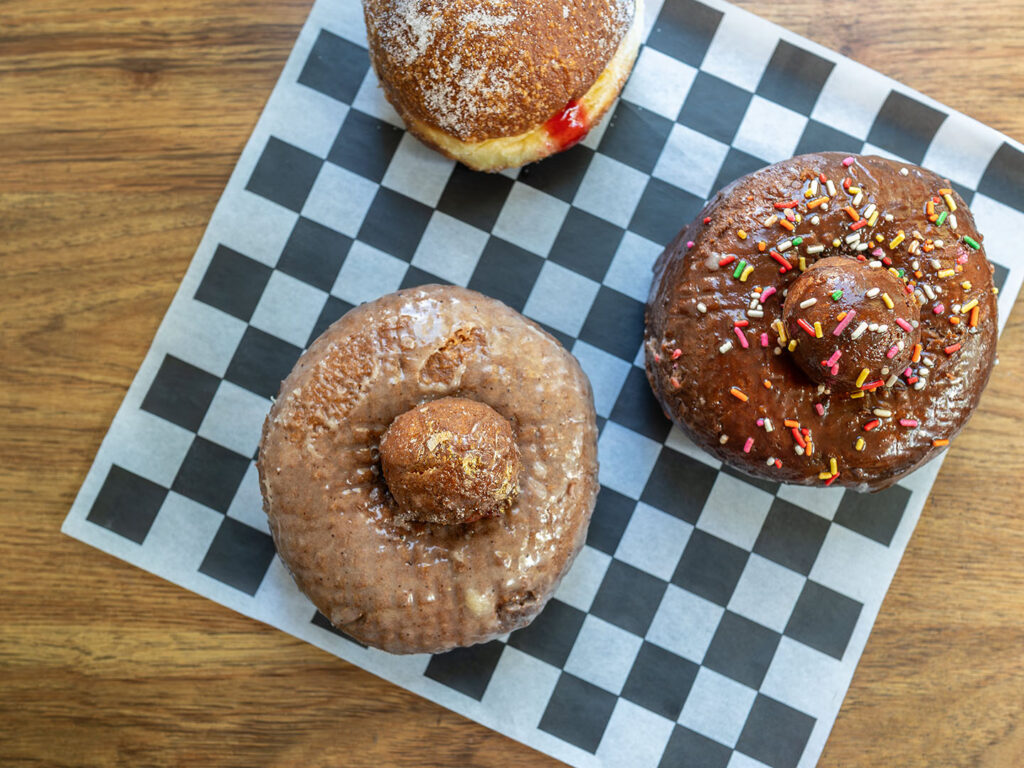 The Dough Miner – my top pick
Located in the rapidly evolving Granary District is this boutique baker that will knock your socks off. On the sweeter side of affairs the hand crafted doughnuts are the star. The menu features big bold cake style doughnuts as well as yeasted brioche style selections. Pictured above is the gold miner with brown butter glaze, the glazed chocolate tantrum and the bright and buzzy cherry dynamite.
945 S 300 W, Salt Lake City, UT 84101
(385) 334-3389
doughminer.com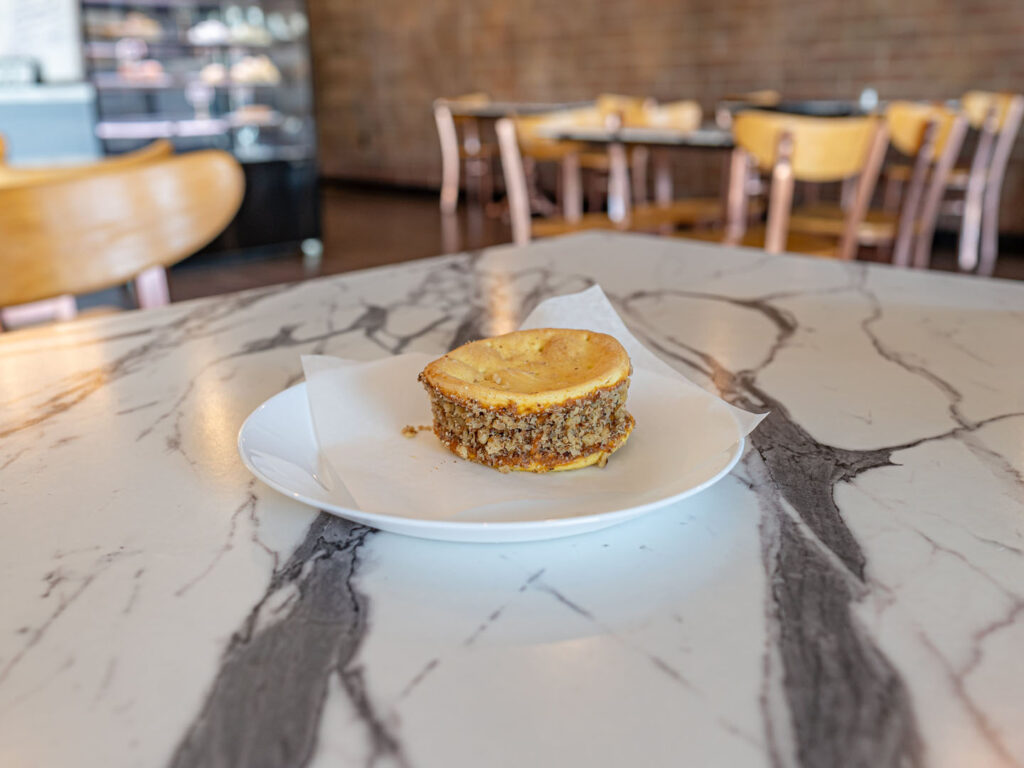 Noemi's Cafe – my top pick
Once upon a time, Noemi's lived life as a rolling food truck; but thankfully for all of us that crave their drop dead gorgeous Chilean pastries – they now have a permanent Midvale base. As well as a range of savory options, Noemi's features two stacked dessert cases, loaded to the brim. Everything is a home run here, but their alfajores might be the very best in Utah.
777 Fort Union Blvd, Midvale, UT 84047
(801) 979-7888
facebook.com/noemiscatering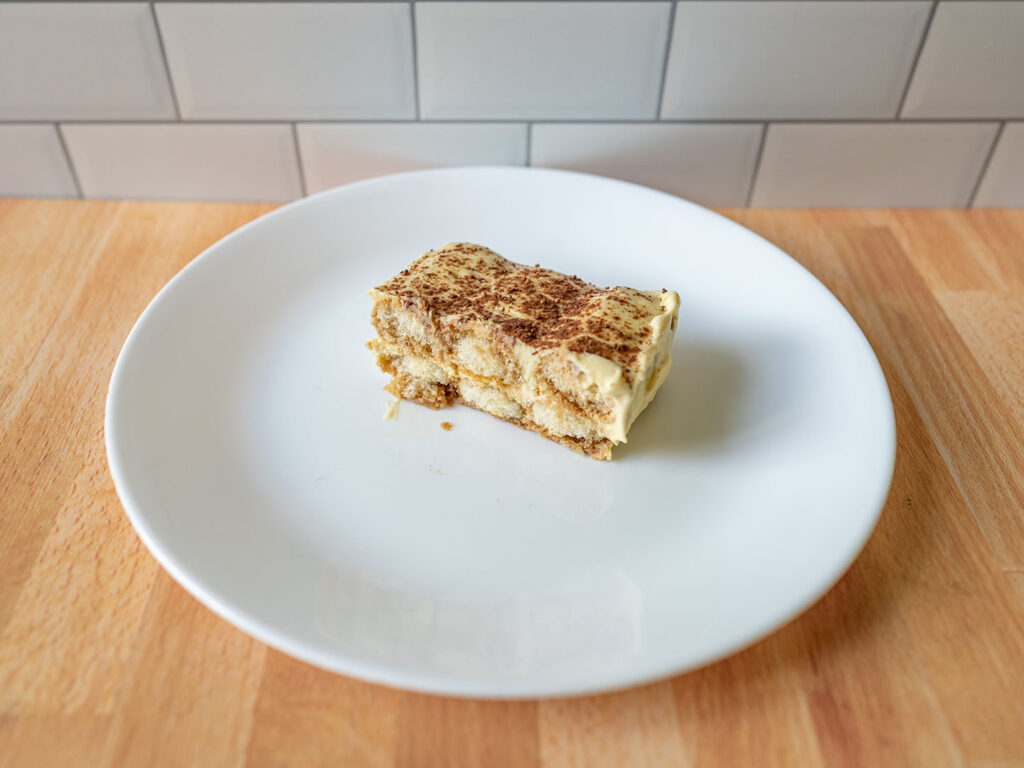 Twisted Tiramisu – my top pick
Twisted Tiramisu is a local SLC company that delivers decadent desserts right to your doorstep. Order online, sit back and enjoy. The 'Twist' in the name here sees the company create a variety of unique flavor combinations (many leaning on local distillers) above and beyond the traditional Italian dessert – think dulche de leche and matcha green tea.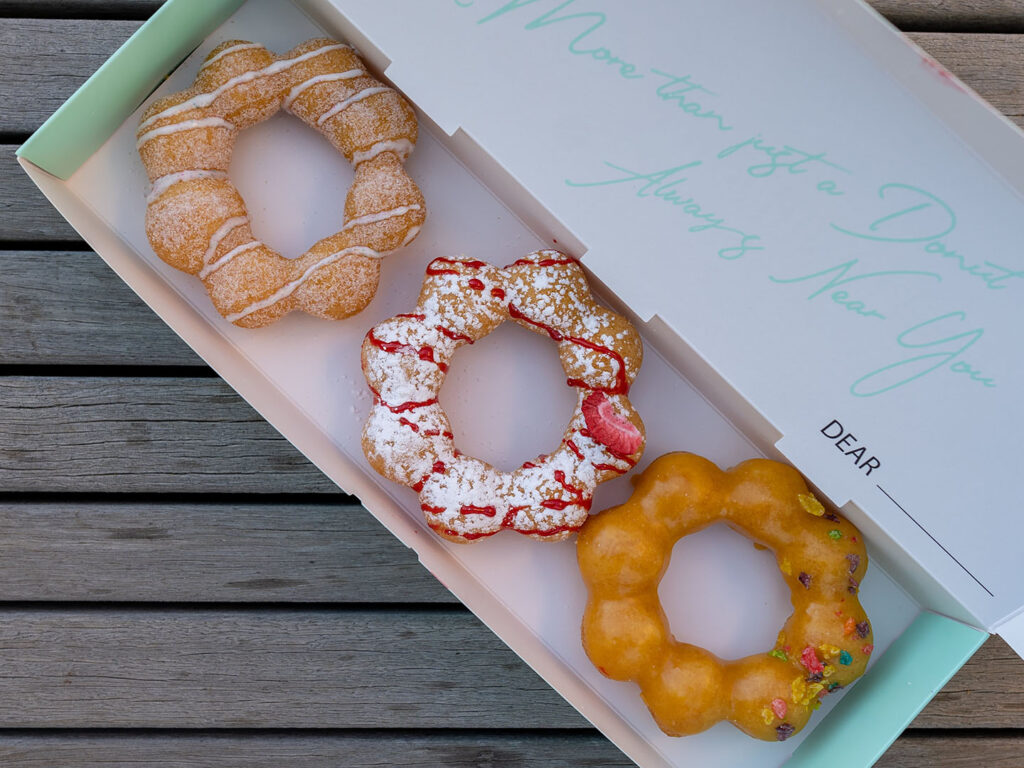 Mochinut
Mochi is made with rice flour creating chewy and stretchy texture. Mochinut take that sweet treat then wrap it up in deep fried donut goodness. The Sugar House spot offer a range of unique an interesting flavors.
2142 S Highland Dr, Salt Lake City, UT 84106
(385) 300-8360
mochinututah.com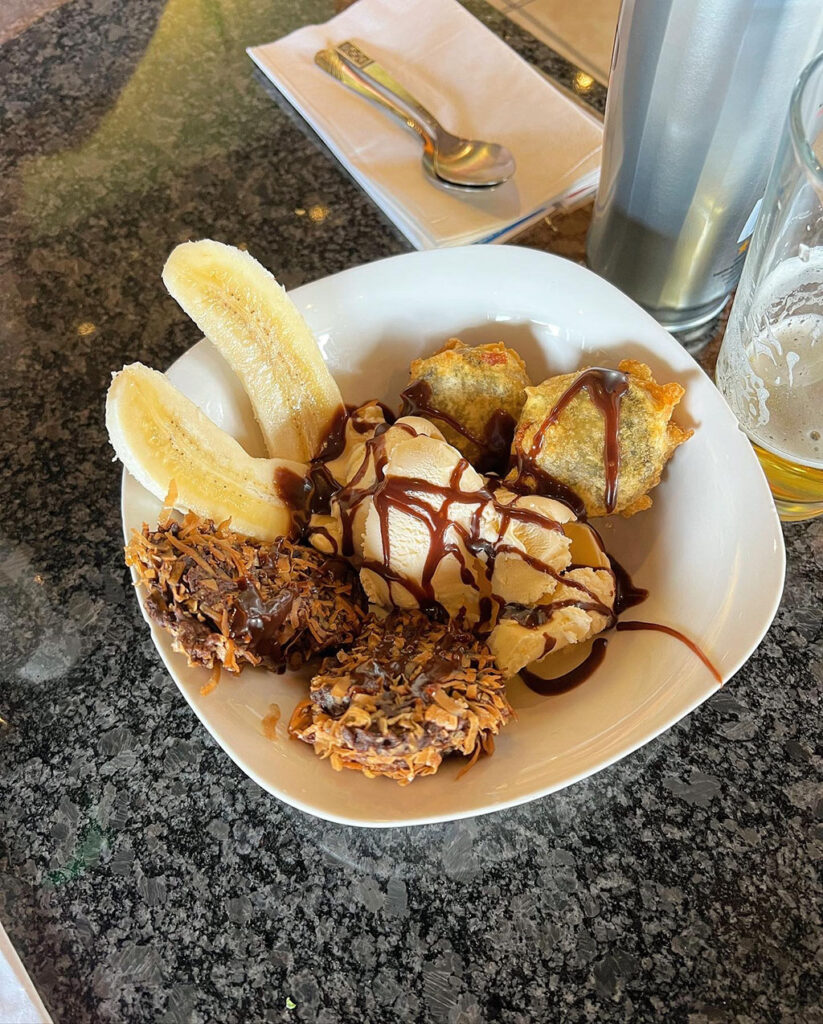 Sushi Groove
Behold – Cookie Challenge! The challenge? Order it once and try not to do it every time you visit this Millcreek sushi spot. The dish comprises tempura fried Oreos, chocolate coconut covered tempura fried Nutter Butters, bananas, ice cream and fudge…
2910 Highland Dr., Salt Lake City, UT 84106
(801) 467-7420
sushigroove.us
Kin Sen Noodle House
One must eat in the city for me is the cheekily underplayed sweet combo at Kin Sen. The dish relies on the pizza oven left by former tenants of the space, and moments after ordering the restaurant fills with the aroma of sweetly toasting bread. The dish is centered around a fort-like construction of Japanese style honey toast, garrisoned with ice cream, mango, sticky rice, rotee bread and a drizzle of this and that. The dish is a show stopper that turns heads as it heads to the table. It's plenty to feed a small group.
2819 S 2300 E, Millcreek, UT 84109
(801) 935-4024
kinsenasiannoodlebar.com
San Diablo Churros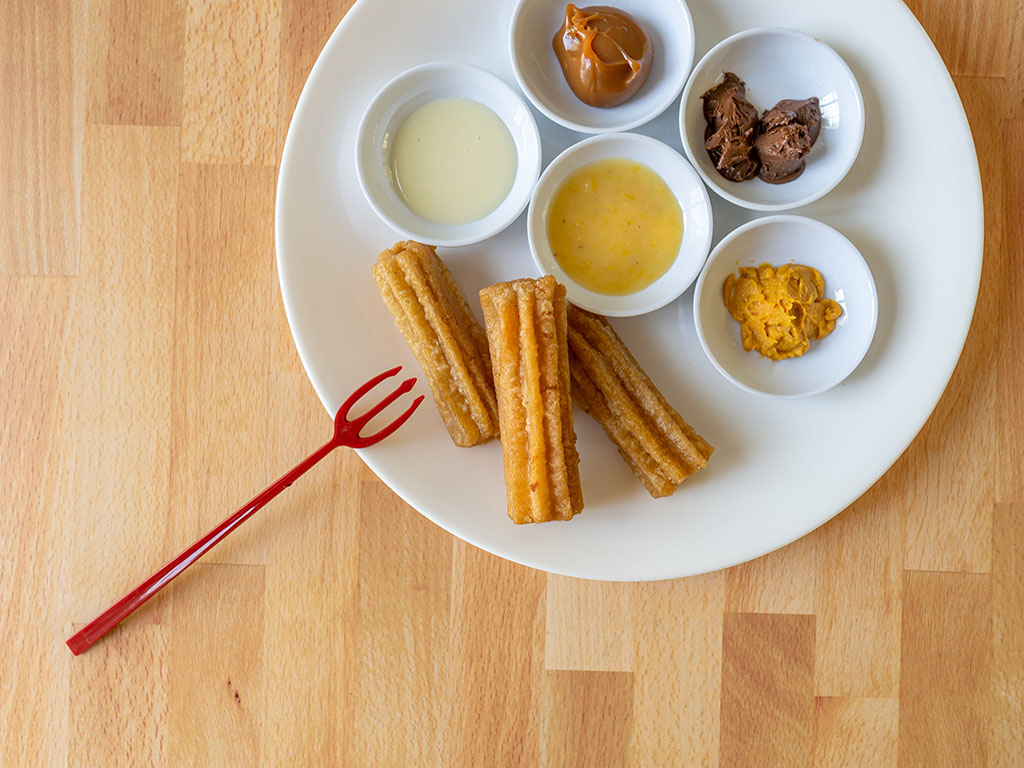 231 4500 South Frontage Rd, Murray, UT 84107
(801) 432-0880
sandiablochurros.com
Pie Fight
937 E 900 S, Salt Lake City, UT 84105
(385) 222-5373
thepiefight.com
Craving eclairs, croissant or maybe some more unique like a Kouing Aman? Head to this iconic downtown Salt Lake bakery that focuses on the French classics. Owner Romina Rasmussen's delicate baking efforts have even led to being featured by Oprah Winfrey amongst others.
216 E 500 S, Salt Lake City, UT 84111
(801) 355-2294
lesmadeleines.com
Chocolate Conspiracy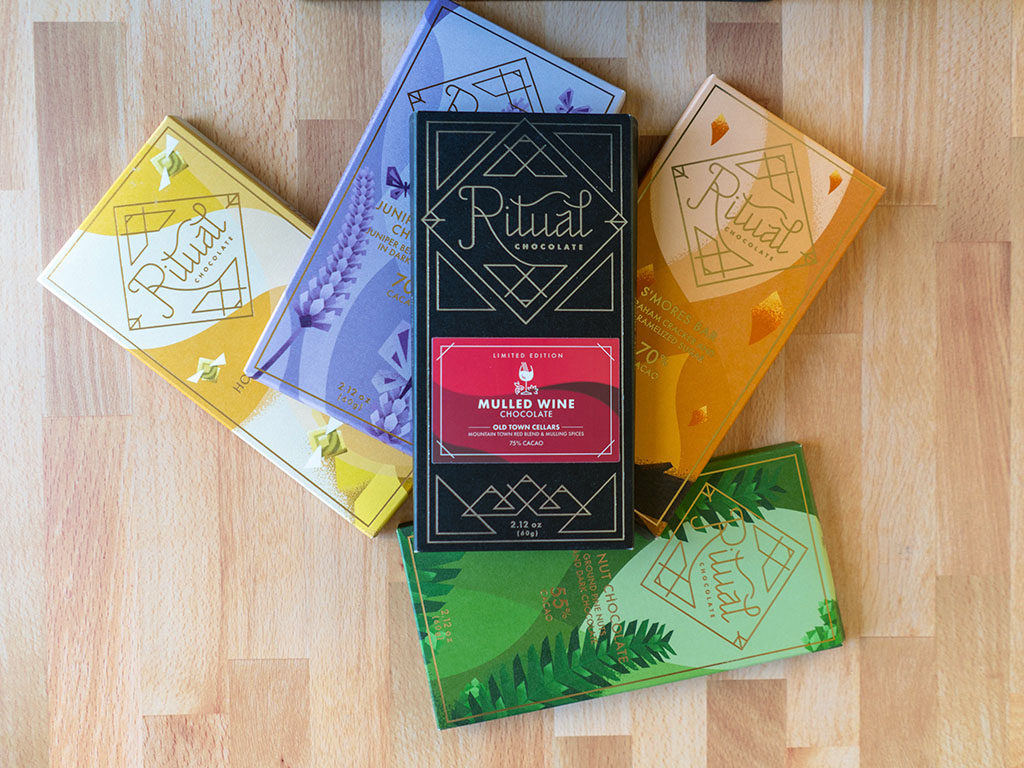 HSL
As far as restaurant dessert menus go – you won't find much better than this SLC hot spot. Owner Briar Handly oversees a talented team who are always crafting sublime savory and sweet treats. All aspects of the menu are seasonally driven too.
418 E 200 S, Salt Lake City, UT 84111
(801) 539-9999
hslrestaurant.com
Gourmandise
This European influenced cafe and bakery is open seven days a week and offers a vast area of desserts.
SLC | 250 S 300 E, Salt Lake City, UT 84111 | (801) 328-3330
Draper | 725 E 12300 S, Draper, UT 84020 | (801) 571-1500
Brownies! Brownies! Brownies!
Looking for something specific, say….brownies? Well you've found the best spot in town at this Sugar House bakery. So good, they named it thrice.
1751 1100 E, Salt Lake City, UT 84105
(385) 522-2825
Normal Ice Cream
There's no denying that owner Alexa Norlin's ice cream is the best in town – absolutely none. Norlin (an alum of HSL featured above) crafts a range of seasonably rotating ice creams that will leave your tastebuds reeling.
525 Trolley Square, Salt Lake City, UT 84102
(385) 800-1367
normal.club
Delice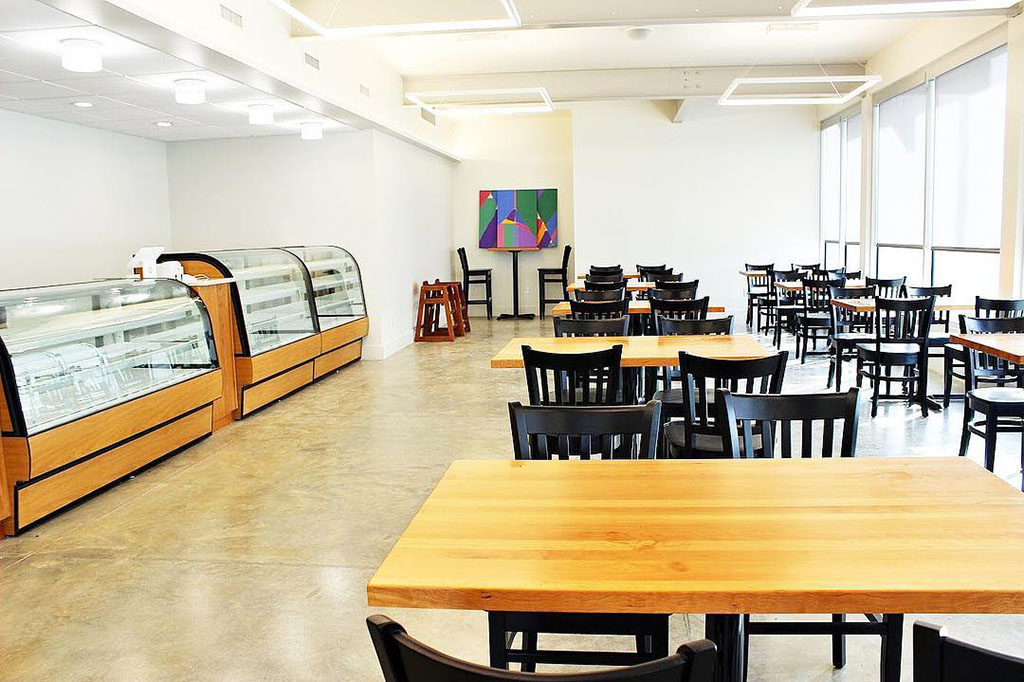 Hi, I'm Stuart, nice to meet you!  I'm the founder, writer and wrangler at Gastronomic SLC; I'm also a former restaurant critic of more than five years, working for the Salt Lake Tribune.  I've worked extensively with multiple local publications from Visit Salt Lake to Salt Lake Magazine, not least helped to consult on national TV shows.
I'm a multiple-award winning journalist and have covered the Utah dining scene for the better part of fifteen years.   I'm largely fueled by a critical obsession with rice, alliteration and the use of big words I don't understand.   What they're saying about me: "Not inaccurate", "I thought he was older", "I don't share his feelings".  Want to know more? This is why I am the way I am.
Our sponsors and this page
This page may contain information about one of our sponsors. We only work with the very best businesses in the state, and routinely turn down offers to work with businesses we don't enjoy. If we can't hand on heart recommend them - they can't be a sponsor.
At this time we have the following sponosrs: Avenues Proper, BGR Sugar House, BTG, Caffe Molise, Craft by Proper, The Dough Miner, Downtown Alliance, Feldman's Deli, Flanker, Garage On Beck, Hearth And Hill, Hill's Kitchen, Kao Thai, Kin Sen Asian Noodle Bar, Kyoto, Laziz Kitchen, Log Haven, Oasis Cafe, Pirate O's Gourmet Market, Proper Brewing, Proper Burger, Scion Cider Bar, SLC Eatery, Squatter's Downtown Salt Lake City, Stoneground Italian Kitchen, Urban Hill, Wasatch Brew Pub Sugar House, Whiskey Street, White Horse.
I encourage you to Google any of our sponsors and see the stellar reviews on multiple sites that they enjoy. For a list of all our current and past relationships see our partnership history page.