1 – Cafe Anh Hong
Cafe Anh Hong isn't just one of the best restaurants in Sandy, it's one of the best in the state hands own. The Cantonese dishes at this long lived eatery are simply fabulous – especial the extensive array of freshly made dim sum. One not to miss.
8650 S 1300 E, Sandy, UT 84094
(801) 486-1912
slcmenu.com/2021/08/27/cafe-anh-hong-menu/
2 – Bhutan House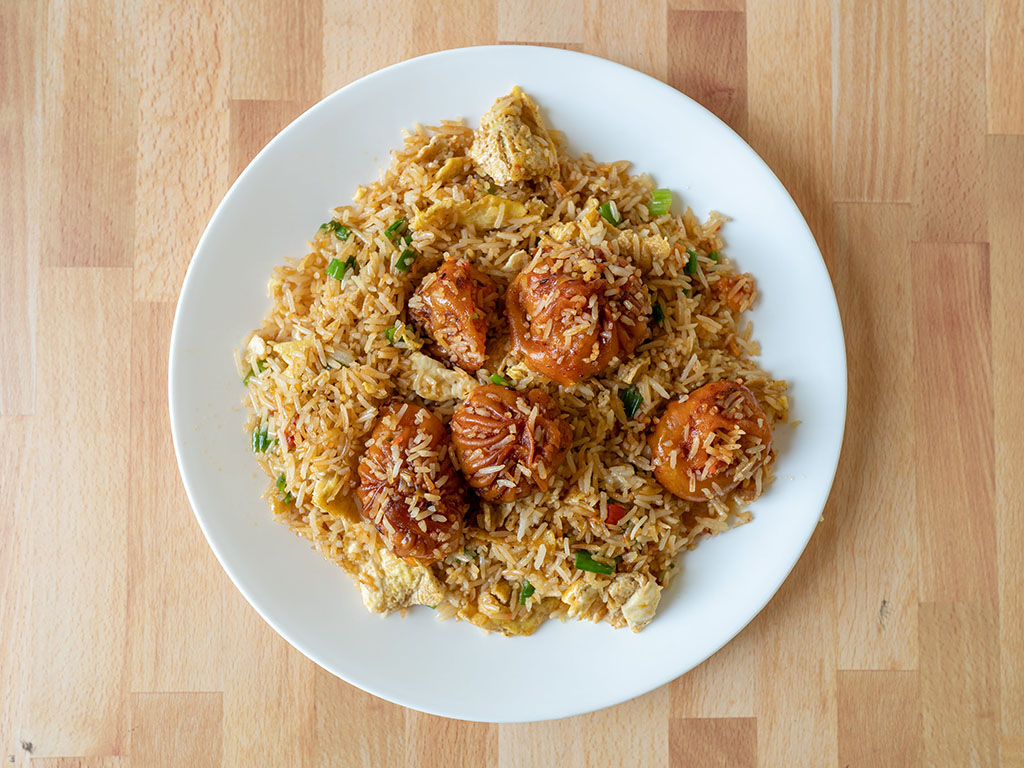 The momos at this Nepalese/Indian eatery are some of the best we've tasted in Utah. The friendly mom and pop owners will take top quality care of you, and guide you through the extensive menu featuring a wide range of South Asian food.
1241 E 8600 S, Sandy, UT 84094
(801) 679-0945
bhutanhouserestaurant.com
3 – Crown Burgers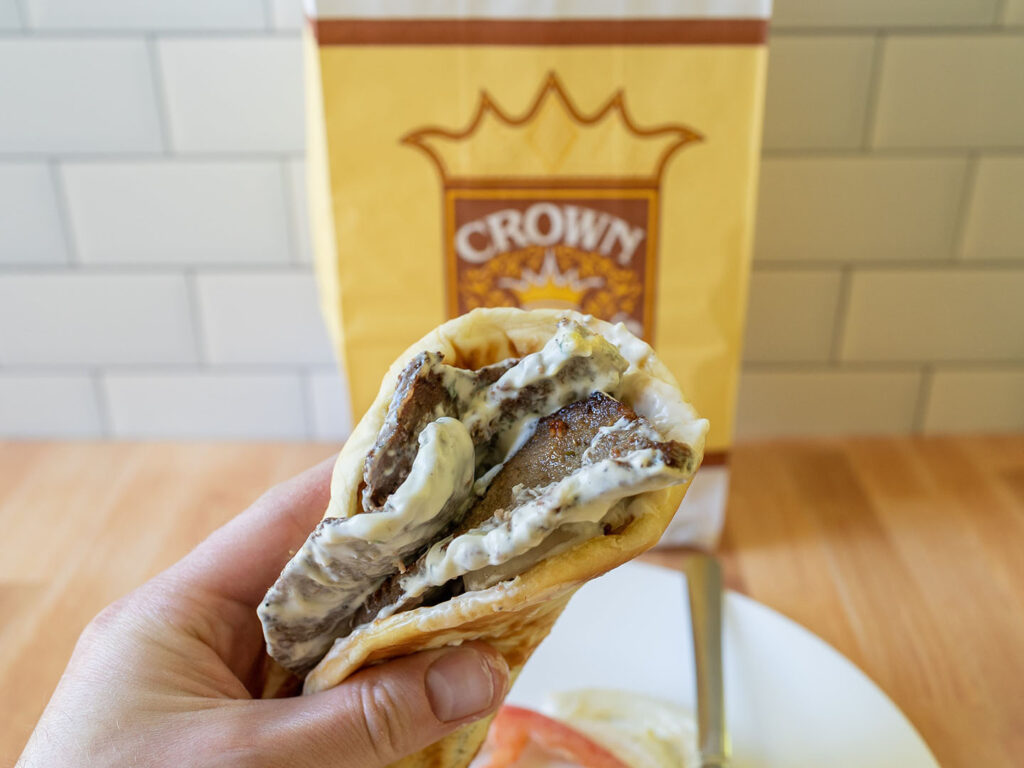 It would be remiss to leave out this Utah classic's Sandy location. Top of your ordering list should be the eponymous Crown Burger; a smoky patty topped with layer on layer of rich pastrami. Plenty of Greek burger joints around town lay claim to starting the pastrami burger trend, but few do it as good as Crown. Also worthy of your time is the Greek fare such as gyro and souvlaki.
9604 State St, Sandy, UT 84070
(801) 562-4444
crown-burgers.com
4 – Bumblebee's BBQ & Grill
How about Korean BBQ fused with American classics? Yep, it's as delicious as it sounds. There's an array of burgers that all pack a punch, try the picture Mr Kim – loaded with fiery kimchi. Or maybe go for the KPOP Fries – a plate fires topped with either homemade bul-gogi, Korean spicy pork or spicy chicken, shredded cheese, green onion, jalapeño mayo, and spicy Sriracha sauce.
7962 State St, Midvale, UT 84047
(801) 561-0608
bumblebeesbbq.wixsite.com/bumblebzbbq
5 – Slackwater
Sandy residents rejoiced when this Ogden favorite opened their second location in the South valley. The menu us built around creative pizzas, and is ably supported by a strong line up of craft beers.
10290 S, State St, Sandy, UT 84070
(801) 930-5147
slackwaterpizzeria.com
6 – Fratelli Ristorante
If you're in the mood for Italian food in Sandy, head straight to Fratelli – the younger sibling of downtown SLC's Cannella's. This family run business offers everything from traditional to contemporary Italian dishes: bruschetta, pizza, carbonara, steaks, you name it. It's also offered at terribly wallet friendly prices too.
9236 Village Shop Dr, Sandy, UT 84094
(801) 495-4550
fratelliutah.com
7 – India House
Perhaps the best Indian food in Sandy, India House should be top of your list for curry, naan and tandoori treats. The restaurant aims to make everything from scratch and caters happily to vegan and vegetarian diners.
8660 State St, Sandy, UT 84070
(801) 569-0550
www.indiahousecuisine.com
8 – La Fountain
The local Mexican restaurant chain has several locations around the valley including Sandy. The menu is huge offering tacos to tostada, fajitas to fries. Breakfast is served all day long, the restaurant is open seven days a week and you'll be able to eat pretty much anything here with plenty of change from $10.
9103 Village Shop Dr, Sandy, UT 84094
(801) 727-7893
lafountainmexutah.com
9 – Tiburon
In the mood for something a little fancier? Try Tiburon, which for a long time, was probably the only option for refined and elegant dining in the South of the valley. Not that this means the food isn't up to scratch: beef tenderolin, ahi tuna, American Kobe, New Zealand elk, mussels, kurobta pork – and on and on – the menu is replete with classy dishes and quality cuisine.
256 700 E, Sandy, UT 84070
(801) 255-1200
tiburonfinedining.com
10 – Zao Asian Cafe
Dining at Zao is lightning quick, which makes it perfect for meals with little time to spare. The menu at the Sandy location mirrors others across town; choose your meal (taco, bowl, salad, banh mi), choose a protein, choose how you want that finished and hey presto – you'll have a delicious and healthy meal quicker than it takes to read this paragraph.
11160 Auto Mall Dr, Sandy, UT 84070
(801) 523-7676
zaoasiancafe.com
Dining close to Sandy Utah
If you're close to Sandy, you're also close to the following neighborhoods, you might to check these out too:
Who did we miss?
If you think we're missing a really great addition to this list, please email us at stuart@gastronomicslc.com – we'd love to hear from you. Let us know who you think should be on this list and why. If you have a really great picture of one of more dishes, please send that too! We're always excited to check our more businesses!
Hi, I'm Stuart, nice to meet you!  I'm the founder, writer and wrangler at Gastronomic SLC; I'm also a former restaurant critic of more than five years, working for the Salt Lake Tribune.  I've worked extensively with multiple local publications from Visit Salt Lake to Salt Lake Magazine, not least helped to consult on national TV shows.
I'm a multiple-award winning journalist and have covered the Utah dining scene for the better part of fifteen years.   I'm largely fueled by a critical obsession with rice, alliteration and the use of big words I don't understand.   What they're saying about me: "Not inaccurate", "I thought he was older", "I don't share his feelings".  Want to know more? This is why I am the way I am.