Villagio Pizzeria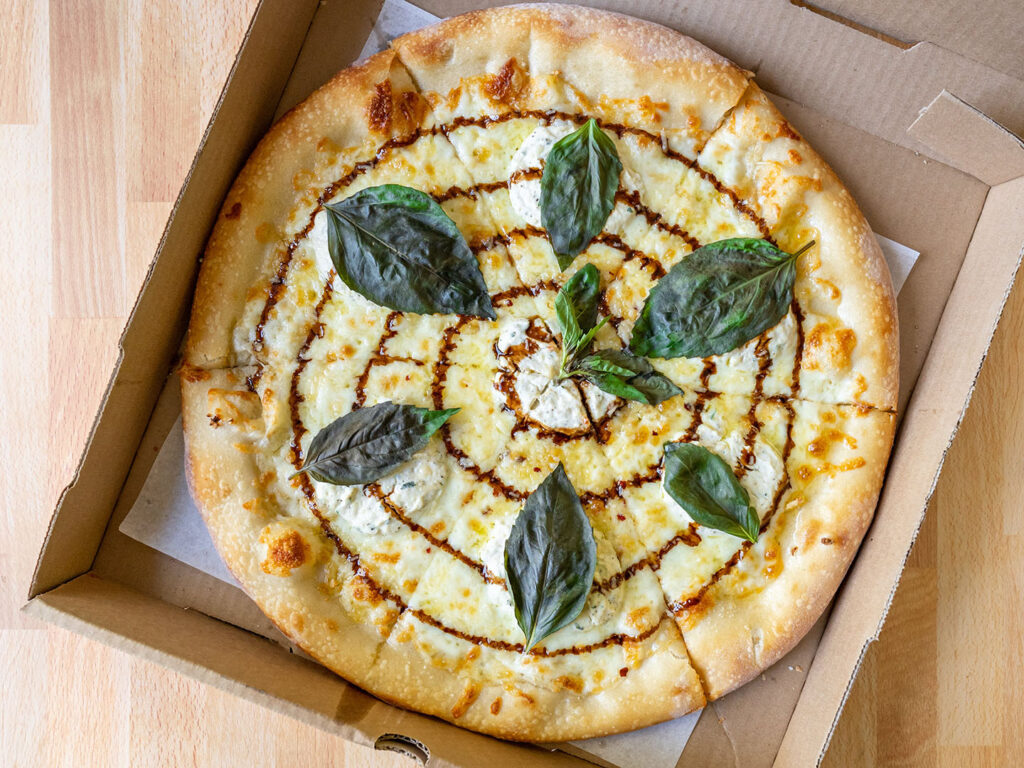 Owner Ricci Rondelli hails from the Bronx and brings with him, a roster of fabulous pies. His South Salt Lake pizza shop offers legit East coast style pizzas crafted with care and impeccable ingredients. Expect to pay a couple dollars more than the cheap facsimiles out there, but also expect one of the best pizzas in Utah – hands down.
3144 S State St suite 1, South Salt Lake, UT 84115
(801) 410-4355
villaggio-slc.com
The Pie
The Pie is a Utah institution known for their loaded pizzas that hit the spot when you need that comfort food pickup. The Pie has locations all over the valley, they deliver, they're open seven days a week, pour beer, and offer pizzas piled high with toppings and cheese. When you need it, you need it.
Bricks Corner
Bricks Corner offers Detroit-style pizza – think deep dish pan pizza like Chicago-style and you're in the right ballpark. Bricks might be your next favorite neighborhood hangout spot too – offering a full bar, cool patio and fun space.
1465 S 700 E, Salt Lake City, UT 84105
(801) 953-0636
brickscornerslc.com
Pizza NoNo
This tiny pizza shop is a blink and you'll miss it spot in the trendy 9th and 9th area. What the menu lacks in size more than makes up for in quality; the modest menu is a hand-curated and crafted collection of artisan pies with local and seasonal ingredients.
925 900 S, Salt Lake City, UT 84105
(801) 702-3580
pizza-nono.square.site
Settebello
Hailing from Vegas, Settebello was one of the first restaurant's in town to specialize in quality Neapolitan style pizza – thin crust pies with perfect toppings. The restaurant in downtown SLC remains one go the very best pizza shops in town, still slinging quality thin crust pizza, year after year.
260 S 200 W, Salt Lake City, UT 84101
(801) 322-3556
settebello.net