Saffron Valley
Not only does this trio of Indian restaurants offer some of the best food in SLC, they offer some of the most interesting and exciting too. At owner Lavanya Mahate's restaurants you'll find many of your favorite Indian dishes – tikka masala, tandoori meats – but so much more.
Mahate's mission at Saffron Valley is to share the broad flavors of India, a diverse country bulging at the seems with amazing dishes, not often showcased on Utah menus. That means you will find specialties from the South of the country such as dos, idli and vada. You'll also find curries that aren't available at any other Utah Indian restaurant: laal maas, shrimp karaikudi, arbi aakai kebab – these are dishes you simply can't find anywhere else. And these are only just a few, with each of the three locations offering slightly different selections.
Mahate's clever mix of classic and contemporary Indian food makes for a perfect choice for all occasions; not least being open seven days a week. Accessible for meat eaters and vegetarians alike, we guarantee you'll find something you love at Saffron Valley.
We're proud to have Saffron Valley as the sponsor for this page.
Avenues | 26 E St E, Salt Lake City, UT 84103 | (801) 203-3325
Sugar House | 479 E 2100 S, Salt Lake City, UT 84115 | (801) 203-3754
South Jordan | 1098 S Jordan Pkwy, South Jordan, UT 84095 | (801) 438-4823
saffronvalley.com
Curry Fried Chicken
This fast casual restaurant offers a unique dish you won't find anywhere else in Utah –
and maybe surrounding states. Curry. Fried. Chicken. Take a moment to let that sink in. While you can find more common Indian dishes on the menu the star here is the lush chicken. This would be award winning fried chicken in its own right, but coupled with the lip smacking heat and flavour from Indian spices, this is a taste senstation like no other.

660 State St, Salt Lake City, UT 84111
(801) 924-9188
facebook.com/cfcslc/
Ganesh Indian Cuisine
With locations in Midvale, American Fork and now Park City, Ganesh is a fine choice for Indian dining. Of particular note are the Southern Indian specialties such as dosa, vada and idli.
Midvale | 777 E Fort Union Blvd, Midvale, UT 84047 | (801) 569-3800
American Fork | 784 E State Rd, American Fork, UT 84003 | (385) 265-4126
Park City, UT, 1811 Sidewinder Dr. Park City, UT 84060 | (435) 538-4110
ganeshindiancuisine.com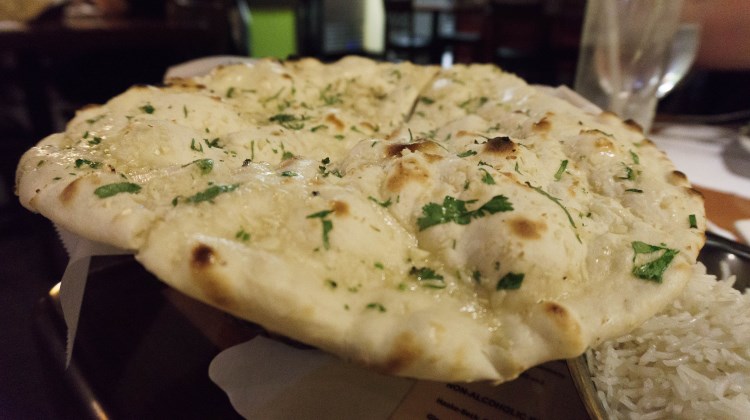 Gura's Spice House
Located in Herriman Utah, this fantastic Indian and Nepali eatery is worth the drive even if you're not a local. The naan bread alone is impeccable and perhaps the best in the state. Everything from their tandoori roasted meat to curry is pitch perfect. Also worthy of note, their Nepali specialties such as momo and chili dishes.
5530 13400 S, Herriman, UT 84096
(801) 666-8754
gurasspicehouse.com
Kathmandu
With two locations, one close to downtown and the other just outside Sugar House, Kathmandu is one of the best Indian restaurants in town, and like Gura's Nepalese too. Open seven days a week, and replete with every dish you can imagine, worthy of note is their weekday buffet. Offered from 11 a.m. until 2 p.m. the choices are diverse and generous. It's wallet friendly too, for just a few pennies more than a $10 bill.
Downtown | 212 South 700 East #D, Salt Lake City, UT 84102 | (801) 355-0454
Sugar House | 3142 S Highland Dr, Salt Lake City, UT 84106 | (801) 466-3504
thekathmandu.net
Star Of India
One of Salt Lake City's most venerable Indian restaurants, the star has been around in one location or another since 1990. The Star is now located in the Ramadda Inn on the West side of town, but still serves up classic Indian dishes that have kept it a favorite for nearly three decades.
1659 W. North Temple, (Inside Ramada Inn), Salt Lake City, UT 84116
(801) 363-7555
starofindiaonline.com
Tandoor Indian Grill
This family run business located on busy 33rd South in Salt Lake City, is a popular choice for Salt Lakers. Open every day of the week, the menu offers everything you could want: luscious curries, tandoor bread and meats plus some lesser known Souther Indian specialties such as the pictured dosa.
733 E 3300 S, Salt Lake City, UT 84106
(801) 486-4542
tandoorindiangrill.com