Located in the centre of the Salt Lake valley is Midvale, just a few miles North of Murray, and a few miles South of Sandy. The city isn't widely known as a dining destination, but if you look hard enough, there are plenty of gems to be found. Here are some of my favorite restaurants in Midvale:
1 – Noemi's Cafe
Chilean cuisine is the star of the show at Noemi's in Midvale. The menu starts with unmissable empanada , offered with a variety of stunning flavors. After that a range of sandwiches and big plated entrees, hearty dishes like lomo saltado. The icing on the cake though is the duo of pastries cases that sit either side of the cash register – loaded with picture perfect sweet treats. Make sure to sample the alfajores an thank me later. I wrote about Noemi's in more detail in this article.
777 Fort Union Blvd, Midvale, UT 84047
(801) 979-7888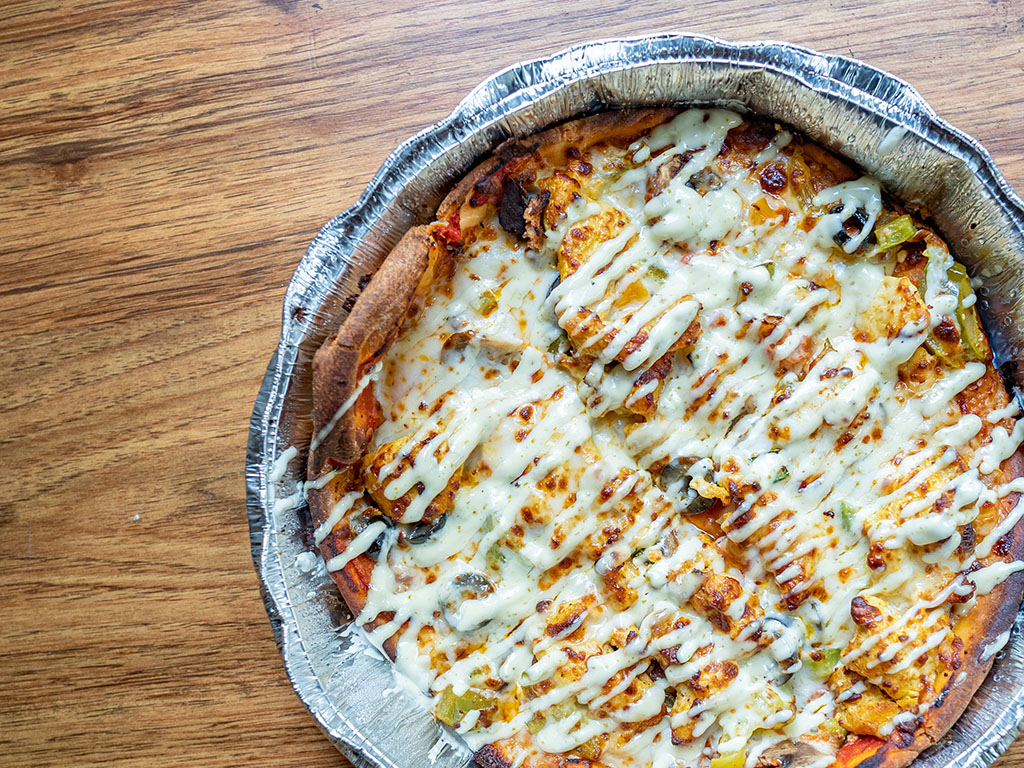 2 – Kabob Bros
This family ran spot offers a mix of modern and classic Pakistani cooking. You'll find traditional dishes like lamb nihari alongside modern fusion dishes like the pictured kabobza.
48 Blue Vista Ln Suite 600, Midvale, UT 84047
(385) 275-7172
slcmenu.com/2021/09/01/kabob-bros-menu/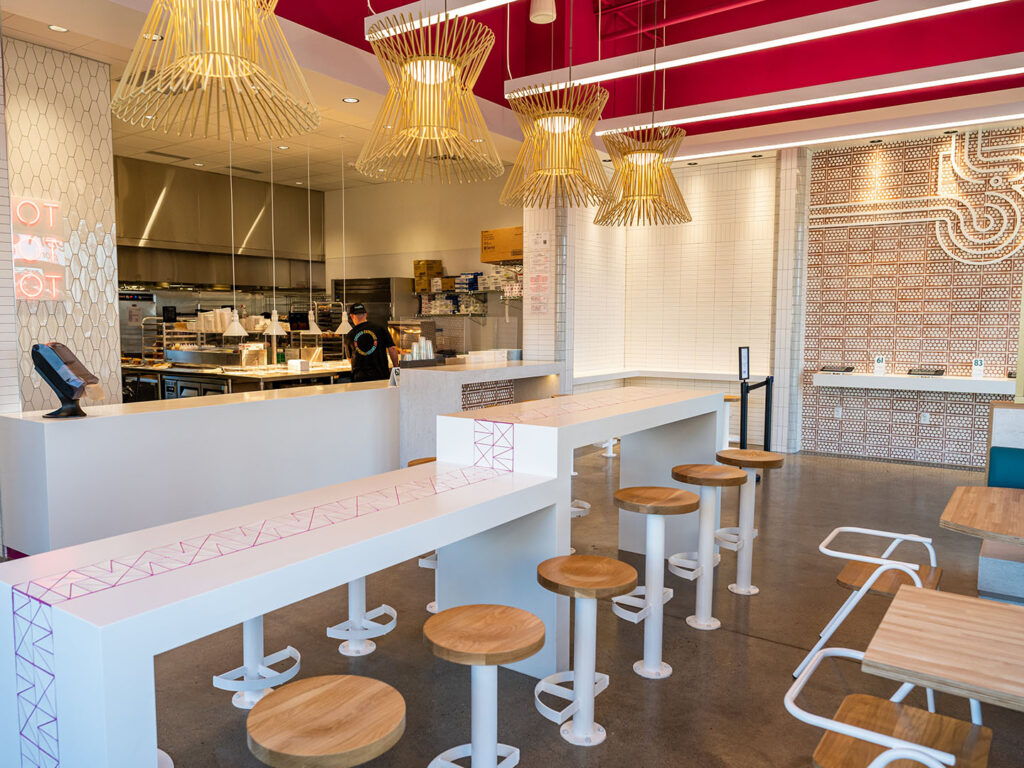 3 – Pretty Bird
The fourth location of celeb-chef Viet Pham's Pretty Bird empire opened up in Midvale in 2022. With the arrival, Pham brought his popular menu of Nashville style fried chicken, as well as debuting new tenders and nuggets. The self ordering, quick serve format makes Pretty Bird a top pick for a fast and easy meal when in a rush – without sacrificing flavor.
7169 Bingham Jct Blvd, Midvale, UT 84047
prettybirdchicken.com
4 – The Pie Pizzeria
Midvale is home to one of the many locations of The Pie, a Utah institution. While debate will always rage over the best pizza in town, there will always be a place on the list for The Pie and their delicious pizza.
7186 Union Park Ave, Midvale, UT 84047
(801) 233-1999
thepie.com/locations/the-pie-midvale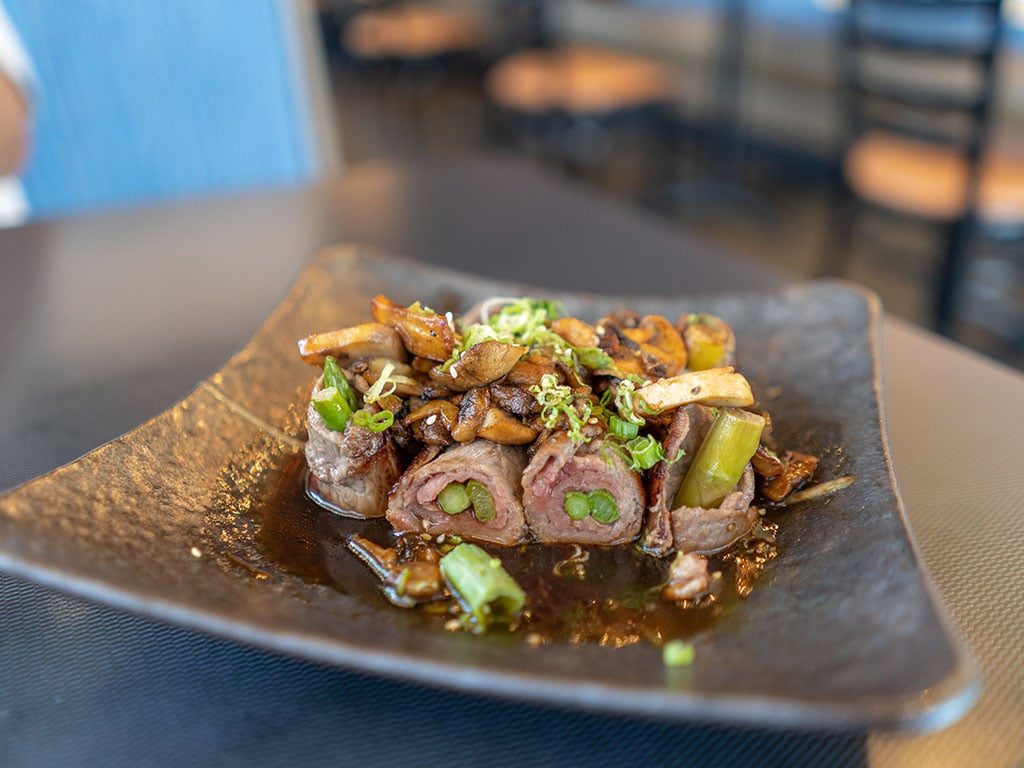 5 – Tsunami
The Salt Lake valley is home to several Tsunami locations, Midvale included. The menu is expansive and features traditional sashimi and nigiri through modern creative maki and much more; not least an interesting line up of cooked Japanese fare. Wine, beer and sake are also offered at Tsunami too.
7628 Union Park Ave, Midvale, UT 84047
(801) 676-6466
tsunamiutah.com
6 – Bohemian Brewery
This venerable brewpub are known for their lagers and pilsners, and of course a fine menu of European dishes to pair alongside. The core of the menu is German leaning but you'll find something for everyone on the menu here.
94 7200 S, Midvale, UT 84047
(801) 566-5474
bohemianbrewery.com
7 – Red Corner China Diner
This under the radar Chinese restaurant is well known by locals – especially for their Sichuan section of the menu. Here you'll find several classic renditions with plenty of spark and tingly Sichuan fun. Mapo tofu is always a must, and their spicy boiled fish is one of the best examples in Utah.
46 W 7200 S, Midvale, UT 84047
(801) 601-8331
redcornerchina.com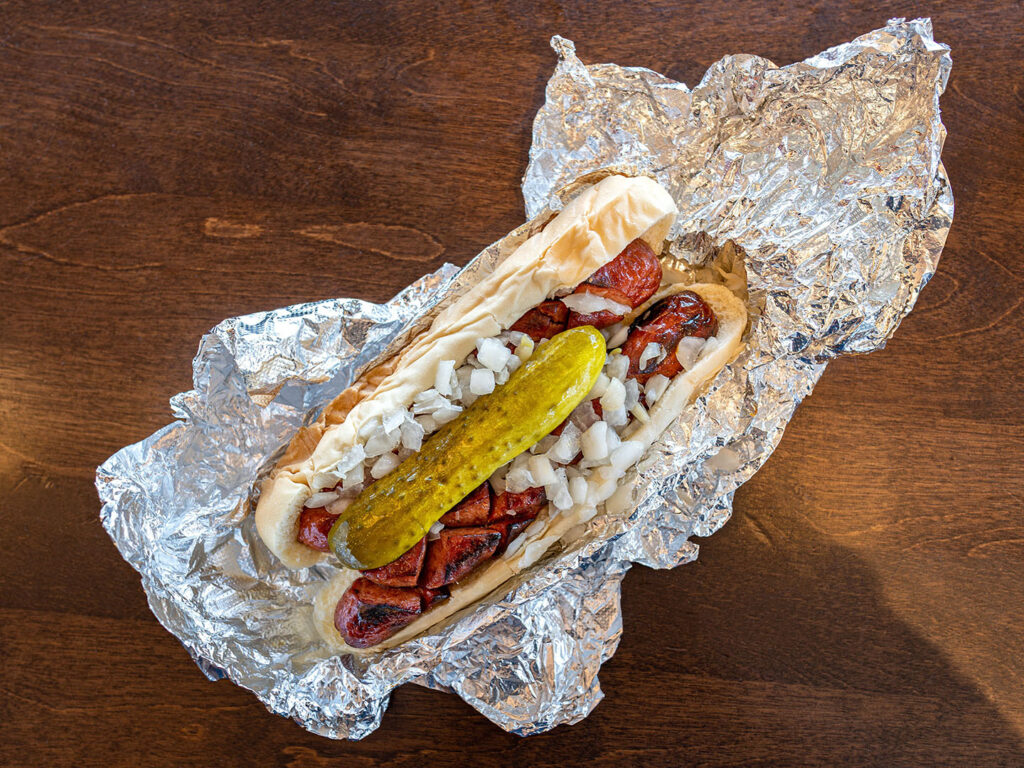 8 – J. Dawg's
This local mini chain focuses on one dish and keeps things as simple as can be. The name of the game here is hot dogs – and affordably priced ones at that. Order at the counter, choose from regular or Polish, maybe pick a side or drink, and you'll have your meal in moments. There's a self service toppings bar to finish things off too. Secret tip: ask for a double barreled dog and get a bun loaded with two dogs for a steal of a price.
1036 Fort Union Blvd, Midvale, UT 84047
(801) 373-3294
midvalejdawgs.square.site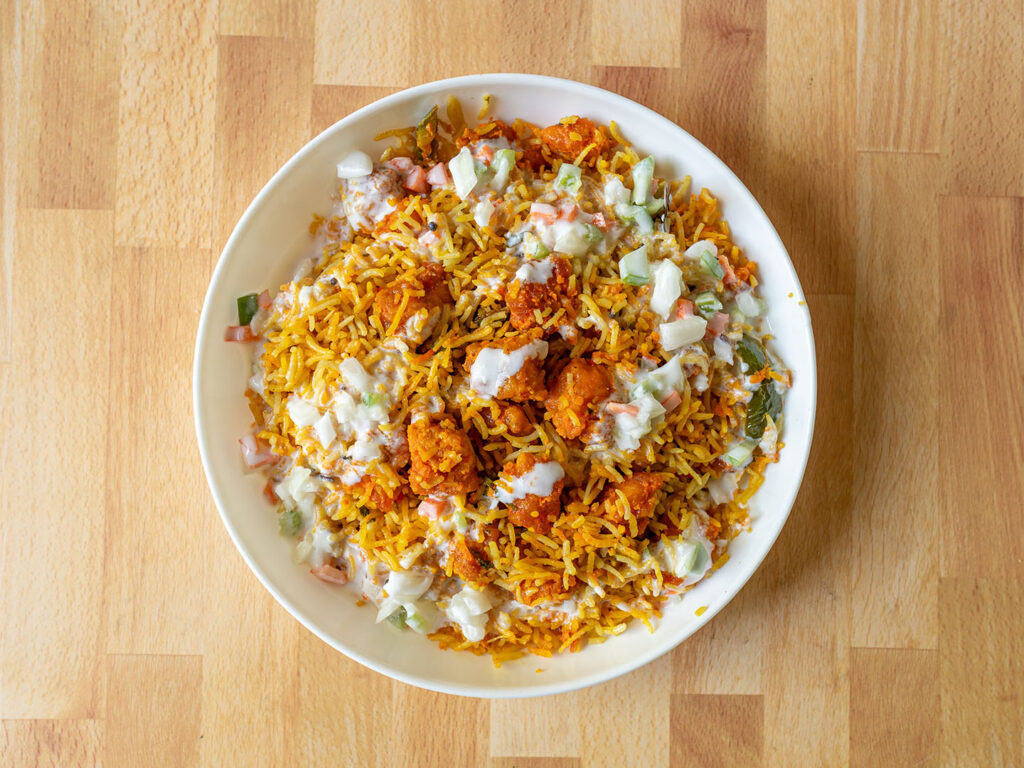 9 – Ganesh Indian Cuisine
One of the best Indian restaurants in Utah can be found in Midvale City. In recent years the restaurant moved to fancier digs, but ensured their extensive menu made the journey. The dishes encompass both North and South Indian cuisine. My favorite is the chicken biryani, ordered spicy and topped with a cooling flurry of raita.
145 Fort Union Blvd, Midvale, UT 84047
(801) 569-3800
ganeshindian.com
Hi, I'm Stuart, nice to meet you!  I'm the founder, writer and wrangler at Gastronomic SLC.  I'm a multiple-award winning journalist and have written in myopic detail about the Salt Lake City  dining scene for the better part of seventeen years.
I've worked extensively with multiple local publications from Visit Salt Lake to Salt Lake Magazine, not least helped to consult on national TV.   Pause those credits, yep, that's me! I'm also a former restaurant critic of more than five years, working for the Salt Lake Tribune.    I'm largely fueled by a critical obsession with rice, alliteration and the use of big words I don't understand.   What they're saying about me: "Not inaccurate", "I thought he was older", "I don't share his feelings".
Want to know more? This is why I am the way I am.
Our sponsors and this page
This page may contain information about one of our sponsors. We only work with the very best businesses in the state, and routinely turn down offers to work with businesses we don't enjoy. If we can't hand on heart recommend them - they can't be a sponsor.
At this time we have the following sponosrs: BTG, Caffe Molise, The Dough Miner, Downtown Alliance, Feldman's Deli, Flanker, Garage On Beck, Hearth And Hill, Hill's Kitchen, Kao Thai, Kin Sen Asian Noodle Bar, Kyoto, LemonShark Poke, Log Haven, Oasis Cafe, Pirate O's Gourmet Market, SLC Eatery, Squatter's Downtown Salt Lake City, Stoneground Italian Kitchen, Urban Hill, Wasatch Brew Pub Sugar House, Whiskey Street, White Horse.
I encourage you to Google any of our sponsors and see the stellar reviews on multiple sites that they enjoy. For a list of all our current and past relationships see our partnership history page.