1 – Foodie And Sweetie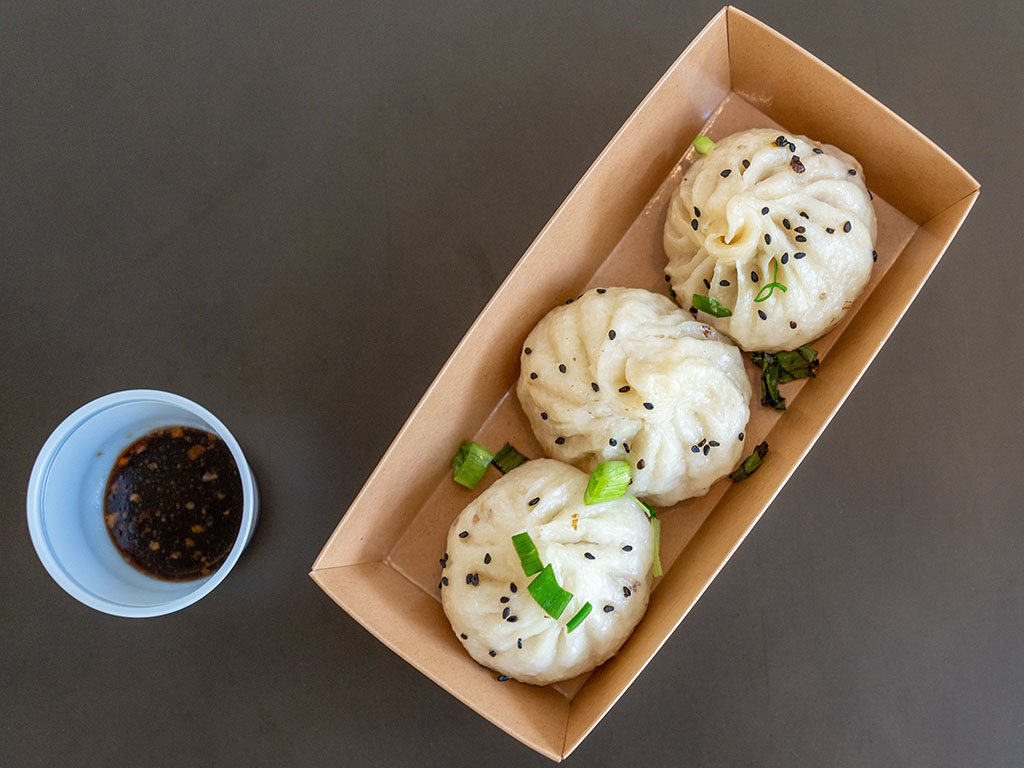 Head to this Avenues mom and pop spot for their fabulous Sheng Jian. These plump steamed dumplings are stuffed with pork meatballs before being pan fried on the underside for a crisp finish.
89 D St, Salt Lake City, UT 84103
(385) 528-3823
instagram.com/foodieandsweetie_dmarket
2 – Bhutan House
Looking for the very best momos in Salt Lake City? Look no further than this Sandy based Nepalese eatery. Bonus points: Bhutan House offers thei momos finished in an incentive diary chili sauce. And when they say spicy, they mean spicy – you've been warned…
1241 E 8600 S, Sandy, UT 84094
(801) 679-0945
bhutanhouserestaurant.com
3 – Mom's Kitchen
Over in South Salt Lake you'll find maybe the best Taiwanese restaurant in the state. On the menu there are many different dumpling options. Our favorite are these pan fried pork and leek versions.
2233 State St, Salt Lake City, UT 84115
(801) 486-0092
momskitchensaltlakecity.com
4 – Angry Korean
Whatever you order at The Angry Korean BBQ, make sure you ask for a side of mandoo, This authentic dumpling is executed impeccably at this South Jordan fusion joint.
11587 District Main Dr Suite 300, South Jordan, UT 84095
(801) 307-8300
facebook.com/theangrykorean/
5 – Cafe Anh Hong
There's far too many different items at this Cantonese hot spot to pick one favorite. Just know that they're in the top three for dim sum in the state – hands down. You can't go wrong with whatever you order, including the pictured sui mai pork dumplings. Bonus points: dim sum is served seven days a week here.
1465 State St Ste 12, Salt Lake City, UT 84115
(801) 486-1912
cafeanhhongut.com
6 – Ginger Street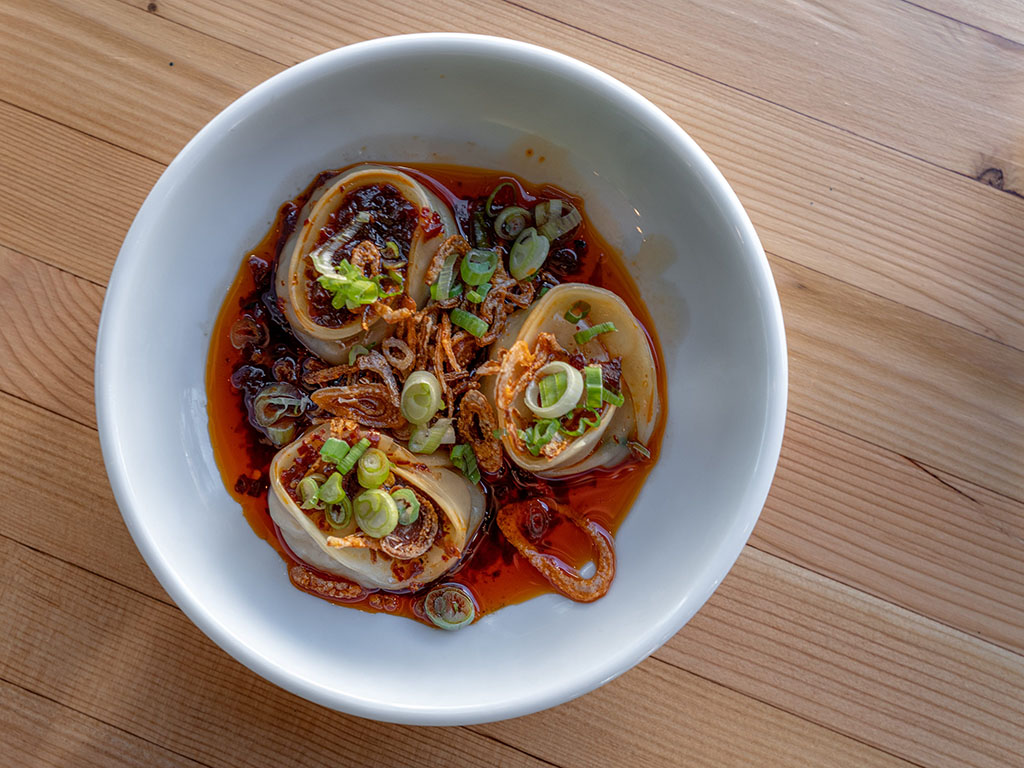 This modern restaurant offers a contemporary spin on a number of South East Asian dishes. There's a mix of Vietnamese, Thai, Chinese and more on a vibrant menu. And yes, yes there are dumplings.
324 State Street, Salt Lake City, Utah 84111
(385) 477-4975
gingerstreet.com
7 – Hearth And Hill
Park City-ites needn't feel left out by our list. Head on over to Kimball Junction to check out this expansive restaurant, in both space, menu and approach. Of note, the menu features gyoza prepared daily with different fillings.
1153 Center Dr, Park City, UT 84098
(435) 200-8840
hearth-hill.com

8 – Potstickers Plus One
You'll be hard pressed to find a more authentic pot sticker in the state of Utah. In fact, scratch that – I guarantee you won't. This legit mom and pop operation just does one single dish – pot stickers.
9197 700 E, Sandy, UT 84070
(801) 987-8620
facebook.com/PotStickersPlus1/
9 – Happy Dumpling
For something a little left field – what about dumplings delivered right to your door? Kate and Rabin Gurung are the husband and wife team behind the cottage industry that is Happy Dumpling. These dumplings are also expertly crafted from a family recipe handed down from Rabin's Darjeeling home.
3359 Main St, Salt Lake City, UT 84124
(801) 635-4818
facebook.com/HappyDumplingDelivery/
10 – Kathmandu
Lastly but not leastly – what about Nepalese dumplings? Momos are one of the popular staples of Nepal and at Kathmandu, you can find them with a variety of stuffings: chicken, lamb and veggie.