If you love flavors from around the world, you'll love exploring the cuisine of South Salt Lake, which offers a veritable melting pot of International ingredients and flair. In this relatively small city nestled between Salt Lake, Millcreek and West Valley, you'll find cuisines from every part of the globe.
The following restaurants are all well regarded by residents and visitors. I'll start the list with my own personal favorites.
Best Chicken And Ribs
My top pick
The slowly turning rotisserie chickens in the window tell you all you need to know about this SoSL icon. Located just next door to the equally fab Fresh Donuts & Deli, the star of the show here is chicken. You can order everything from one of those full roasted chickens through to simple grilled skewers, kissed with a smokey singe from the grill. On the side the restaurant offers an excellent yellow hued rice as well as beans, potatoes and salad.
111 E 2700 S, Salt Lake City, UT 84115
(801) 466-8311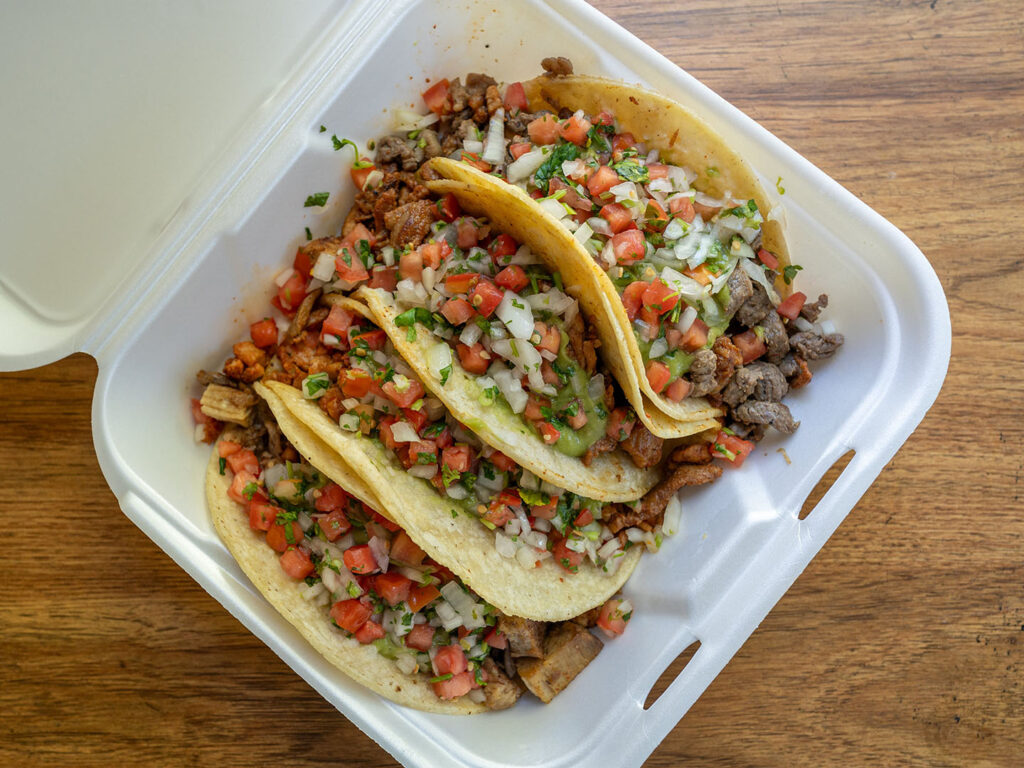 Emiliano's Taco Shop
My top pick
Taking over the location of the much missed Taqueria Los Lee, Emiliano's takes the baton at this South Salt Lake spot. The tacos come in both street and regular sizes, pictured above are the full sized versions. Prices run roughly $3-$5 and the options include carne asada, adobada, carnitas, lengua, dish and shrimp. Emiliano's continues the gold standard for tacos in this location. My personal favorite is the carne asada, big chopped pieces of tender beef.
2646 S 700 E, Salt Lake City, UT 84106
(385) 259-0764
orderemilianostacoshopmexicanfood.com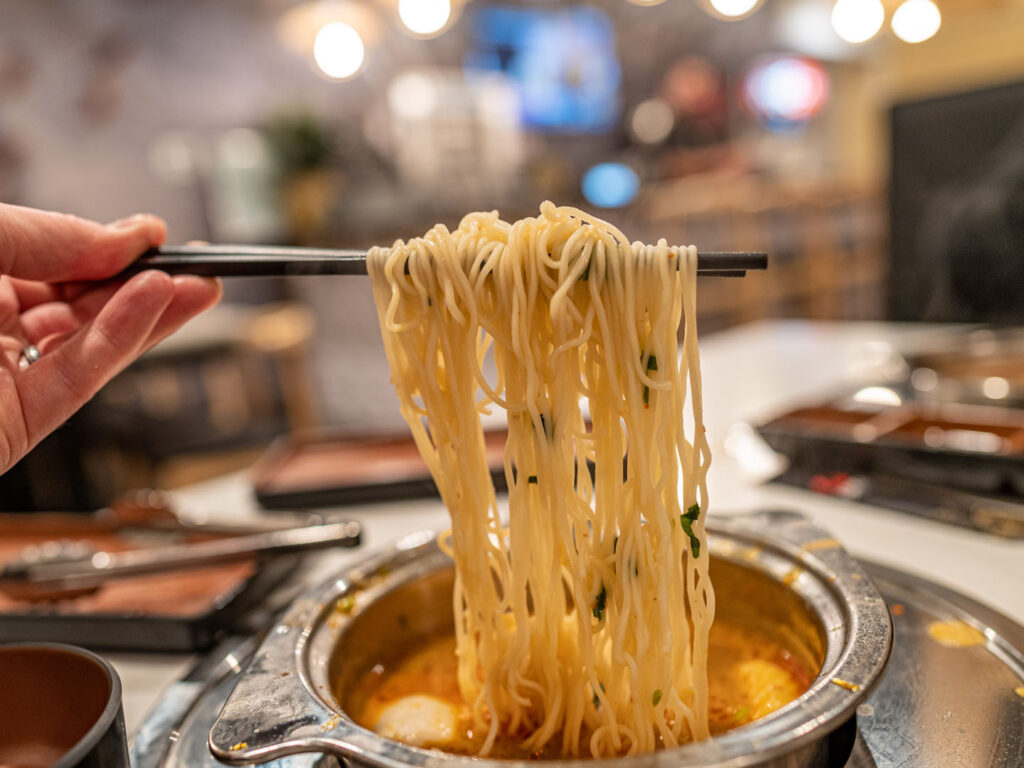 Umi Shabu Shabu
My top pick
Umi Shabu Shabu is a Japanese shabu shabu restaurant that offers an all you can experience dining extravaganza. Choose your broth, your noodles, your toppings – then enjoy an unlimited supply of beef, lamb, pork, and seafood to cook table side. See my full review of the experience.
2701 S State St, South Salt Lake, UT 84115
(385) 229-4216
umishabu.com
Pho 33
My top pick
Making the move from Midvale in recent years, Pho 33 now lives in South Salt Lake City. The menu, a mix of Vietnamese and Chinese dishes, remains the same. My own favorite here is the pho, specifically the eponymous pho 33, which comes with rare beef, brisket, meatballs, flank, shank, tendon , tripe and oxtail. The portions sizes are massive with generous amounts of beef. In Pho King's roundup of EVERY pho bowl in SLC – the restaurant placed second.
285 E 2700 S, South Salt Lake, UT 84115
(801) 889-4090
pho33utah.com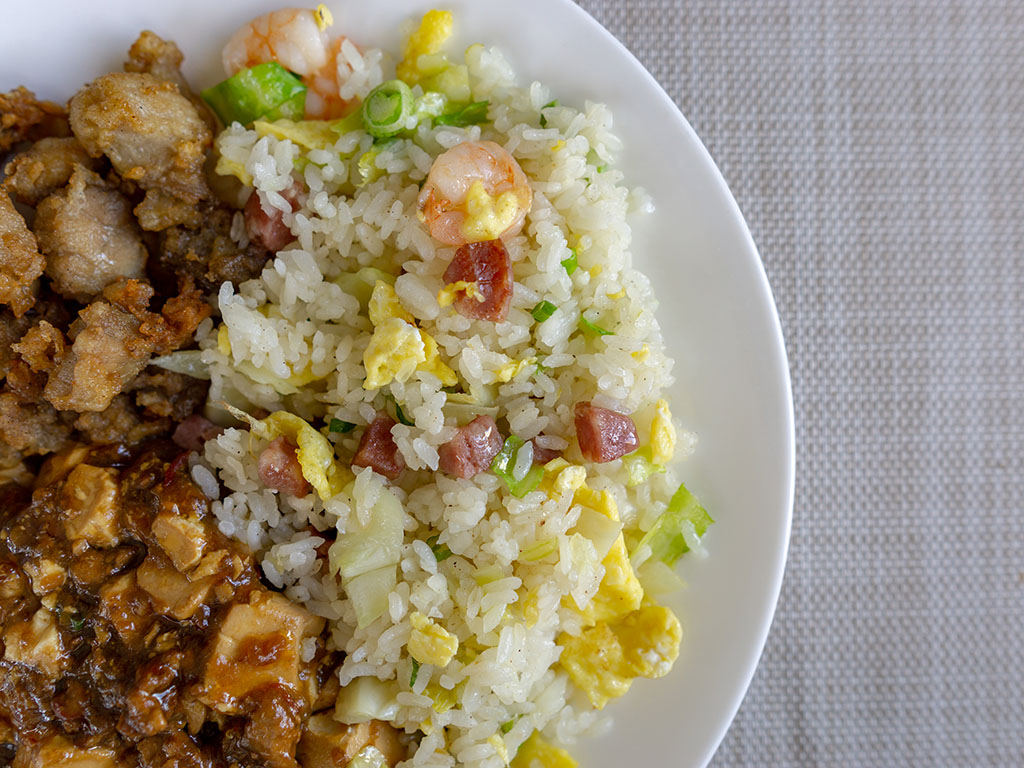 Mom's Kitchen
This State Street eatery specializes in the cuisine of Taiwan. Home style dishes like the mapo tofu and fried rice pictured above leap off the plate with vibrance and vigor. The restaurant has an extensive menu including variety of Taiwanese style small plates for snacking or sharing.
2233 State St, Salt Lake City, UT 84115
(801) 486-0092
momskitchensaltlakecity.com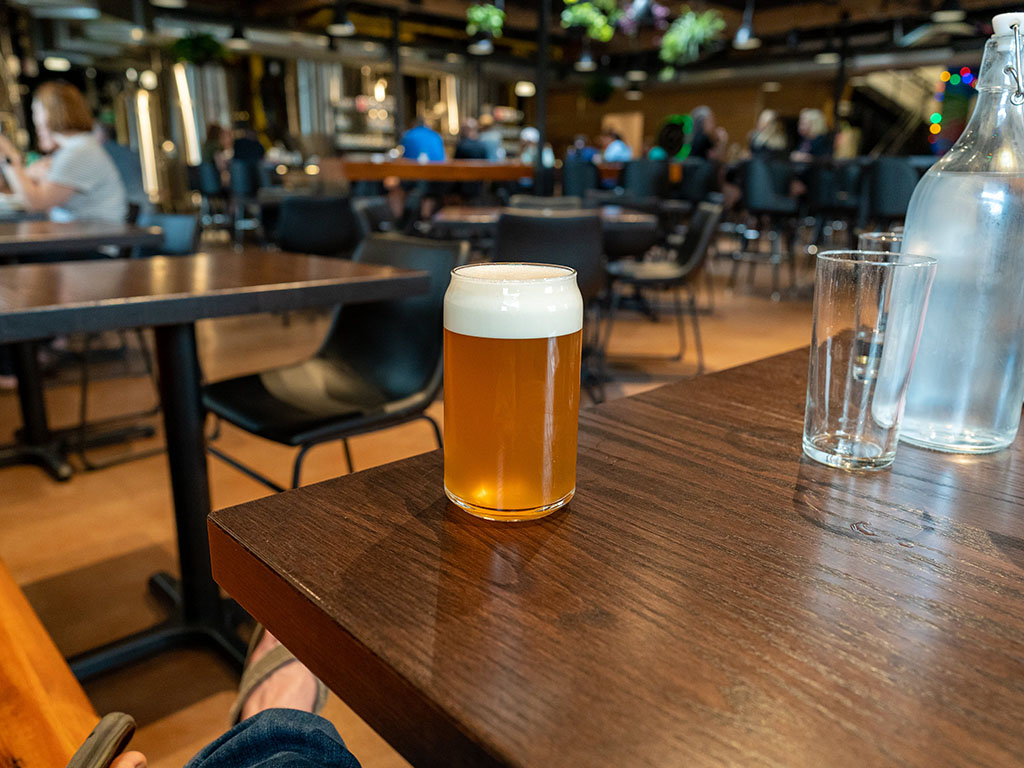 Grid City Beer Works
Check out my original profile piece on Grid City here. The quick story? O.k. here goes – they offer fabulous craft beers (with a British inspiration throughout) and a solid pub food. menu that changes week in and out. There's a rooftop patio, beer to go and a fun atmosphere. One of the best brewpubs in town.
333 2100 S, Salt Lake City, UT 84115
(801) 906-8390
gridcitybeerworks.com
The Pie Pizzeria
This purpose built South Salt Lake outpost of The Pie is a modern and cool spot. Perfect for a slice of pizza before or after a movie at the theatre over the road or equally good for a full sit down meal. The restaurant offers a gluten free and vegan menu, plus a range of other dishes such as calzone and sandwiches. In warmer months the restaurant has both street level and elevated patios for al fresco eats too.
3321 S 200 E, South Salt Lake, UT 84115
(801) 466-5100
thepie.com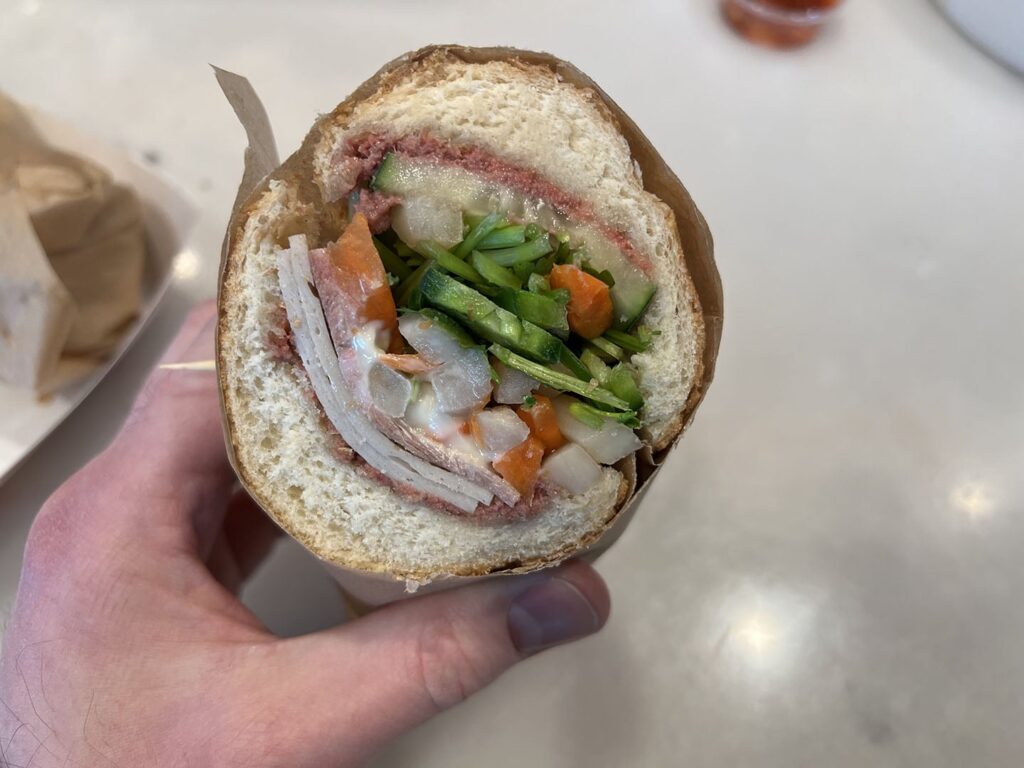 Oh Mai
One of the very best Vietnamese restaurants in Utah started right here in South Salt Lake. The blink and you'll miss is spot along State Street doesn't have the best parking in the world, but it does have the very best banh mi sandwiches in the state hands down. Prices are unfailingly reasonable too.
3425 State St, South Salt Lake, UT 84115
(801) 467-6882
ohmaisandwichkitchen.com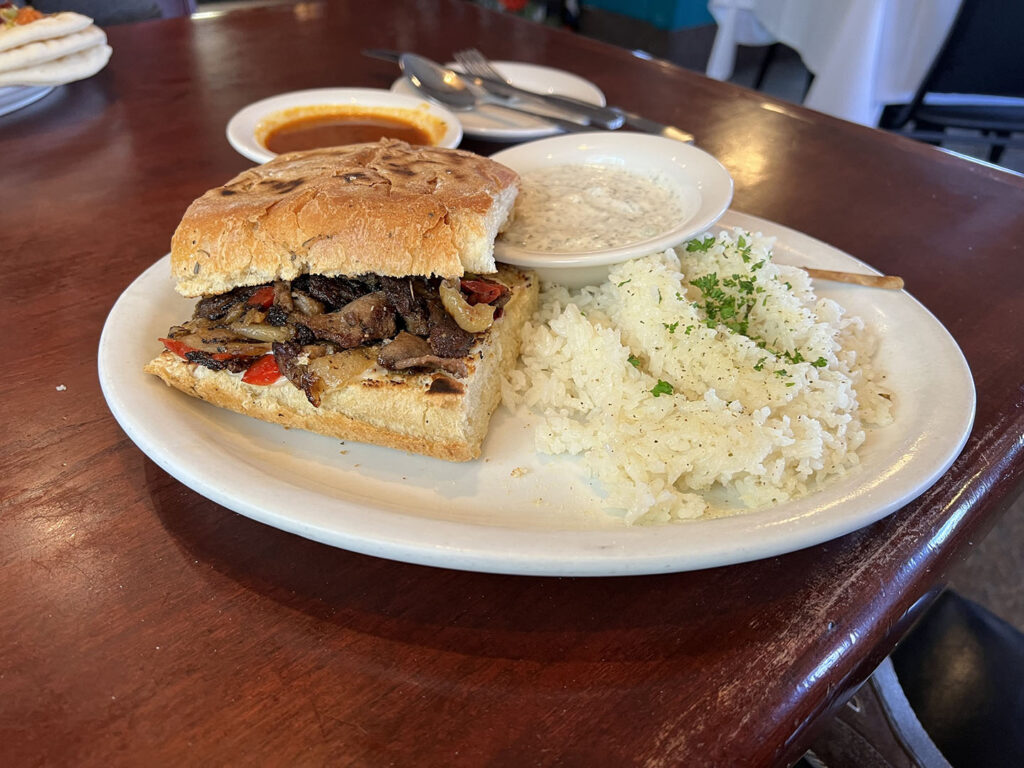 The Med
Something of an institution along 33rd South is this family run restaurant that has been cranking out Mediterranean flavors for decade after decade. In fact you'll find plenty more as well, everything from pasta to Thai curries here, but our recommendation is to explore the Middle Eastern leaning flavors and dishes such as the pictured pitch perfect kabobs.
420 E 3300 S, South Salt Lake, UT 84115
(801) 493-0100
medslc.com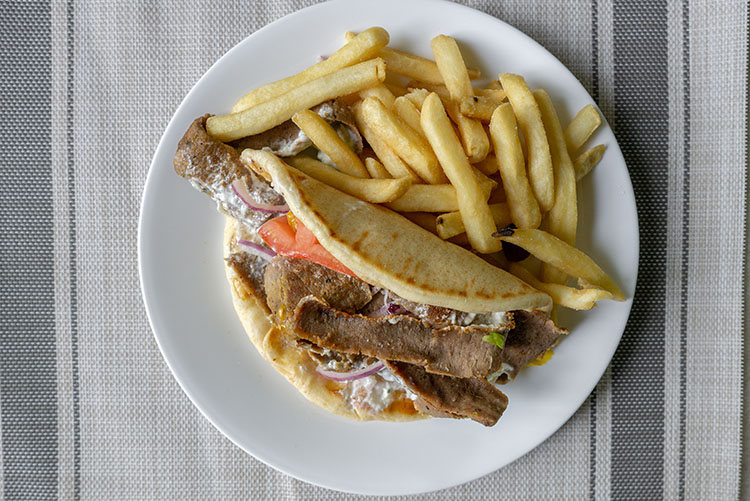 Mad Greek
Some days things don't go to plan. Some days all hope seems lost. Some days only a gyro will do. When those days hit for us – we head here. The gyro at Mad Greek is one of the very best in Utah; juicy meat, soft fluffy pita, and rich, creamy tzatziki.
If your day really went down the drain order the large fries – they're enough to serve three people – or one person who needs cheering up…
50 E 2100 S, Salt Lake City, UT 84115
(801) 466-3822
slcmenu.com/2012/04/18/mad-greek-restaurant-menu/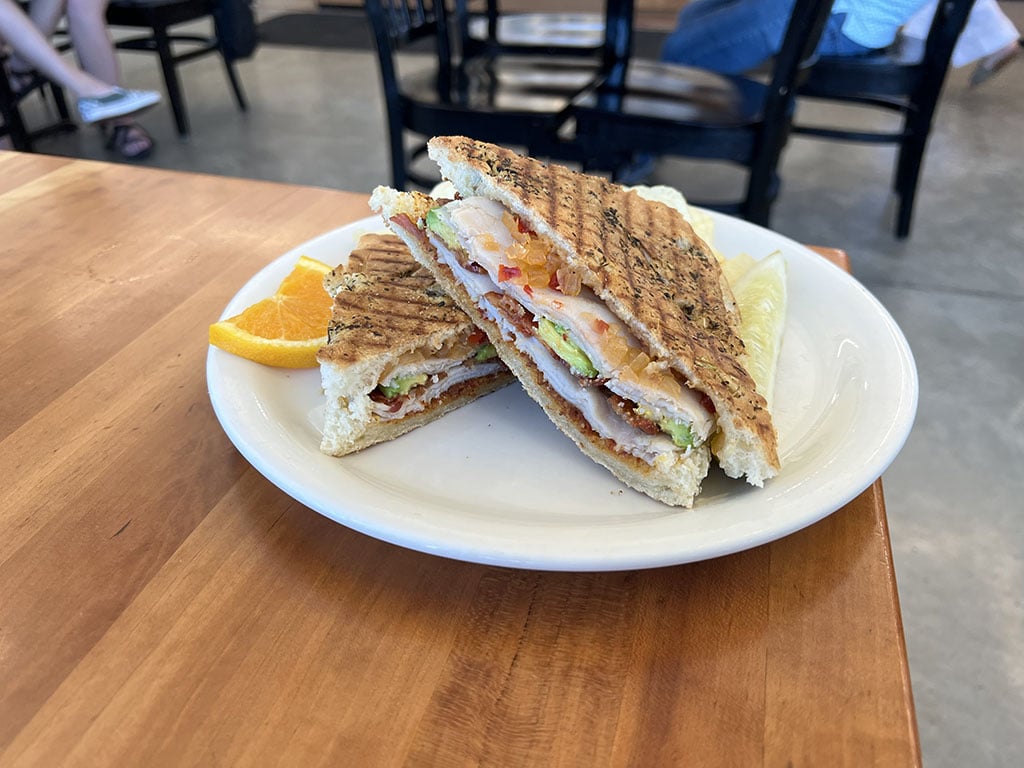 Delice
This one should be no secret to those who love to lunch around Salt Lake City. Found on busy Main Street in South Salt Lake, the cafe offers sandwiches, salads, grilled panini and a fabulous roster of sweet and savory house baked goods. It's practically impossible to leave a meal here without a take out order for your next meal too. You've been warned.
747 S State St, South Salt Lake, UT 84115
(801) 953-1910
delicebakeryslc.com
Afghan Kitchen
See – we said South Salt Lake was eclectic – where else can you find authentic Afghani flavors in the Salt Lake valley? Right here, that's where.
3142 Main St, South Salt Lake, UT 84115
(385) 229-4155
afghan-kitchen.com

Mano Thai Diner
Craving curry? Love larb? Head to Mano Thai Diner (formerly Bon Appe Thai) in the heart of South Salt Lake. The restaurant offers beer and wine, is open seven days a week, sports a drive thru and happily cranks the spice to authentic levels – if that's your thing. What's not to love?
41 W 3300 S, South Salt Lake, UT 84115
(801) 485-1209

manothai.com
Navajo Taco
One of the only places I know of where you grab an authentic Navajo taco. This special treat begins with fresh homemade fry bread and from there you load on your choice of toppings: homemade chili beans, cheddar cheese, freshly chopped lettuce, tomatoes, onions, and homemade salsa. Don't miss the sweet fry bread for dessert too!
447 3300 S, South Salt Lake, UT 84115
(801) 466-2860
navajohogan.biz
Hi, I'm Stuart, nice to meet you!  I'm the founder, writer and wrangler at Gastronomic SLC; I'm also a former restaurant critic of more than five years, working for the Salt Lake Tribune.  I've worked extensively with multiple local publications from Visit Salt Lake to Salt Lake Magazine, not least helped to consult on national TV shows.
I'm a multiple-award winning journalist and have covered the Utah dining scene for the better part of fifteen years.   I'm largely fueled by a critical obsession with rice, alliteration and the use of big words I don't understand.   What they're saying about me: "Not inaccurate", "I thought he was older", "I don't share his feelings".  Want to know more? This is why I am the way I am.
Our sponsors and this page
This page may contain information about one of our sponsors. We only work with the very best businesses in the state, and routinely turn down offers to work with businesses we don't enjoy. If we can't hand on heart recommend them - they can't be a sponsor.
At this time we have the following sponosrs: Avenues Proper, BGR Sugar House, BTG, Caffe Molise, Craft by Proper, The Dough Miner, Downtown Alliance, Feldman's Deli, Flanker, Garage On Beck, Hearth And Hill, Hill's Kitchen, Kao Thai, Kin Sen Asian Noodle Bar, Kyoto, Laziz Kitchen, Log Haven, Oasis Cafe, Pirate O's Gourmet Market, Proper Brewing, Proper Burger, Scion Cider Bar, SLC Eatery, Squatter's Downtown Salt Lake City, Stoneground Italian Kitchen, Urban Hill, Wasatch Brew Pub Sugar House, Whiskey Street, White Horse.
I encourage you to Google any of our sponsors and see the stellar reviews on multiple sites that they enjoy. For a list of all our current and past relationships see our partnership history page.