West Valley City is a large city, located not terribly unexpectedly, on the West side the Salt Lake Valley. The sprawling conurbation is home to a wide variety of cuisines. Indeed, it's one of theist diverse parts of Utah. Here are some fun places to eat in West Valley City.
1 – Pho 777
Those looking for the best pho in Utah will want to make a beeline right away to this West Valley mom and pop. The cozy restaurant offers a menu featuring more than a 100 dishes. Among them fifteen different specular pho dishes, not least a rather stunning shaking beef. Check out our full story that covers Pho 777 here.
1835 W 3600 S Suite A, West Valley City, UT 84119
(385) 528-0189
2 – Shahrazad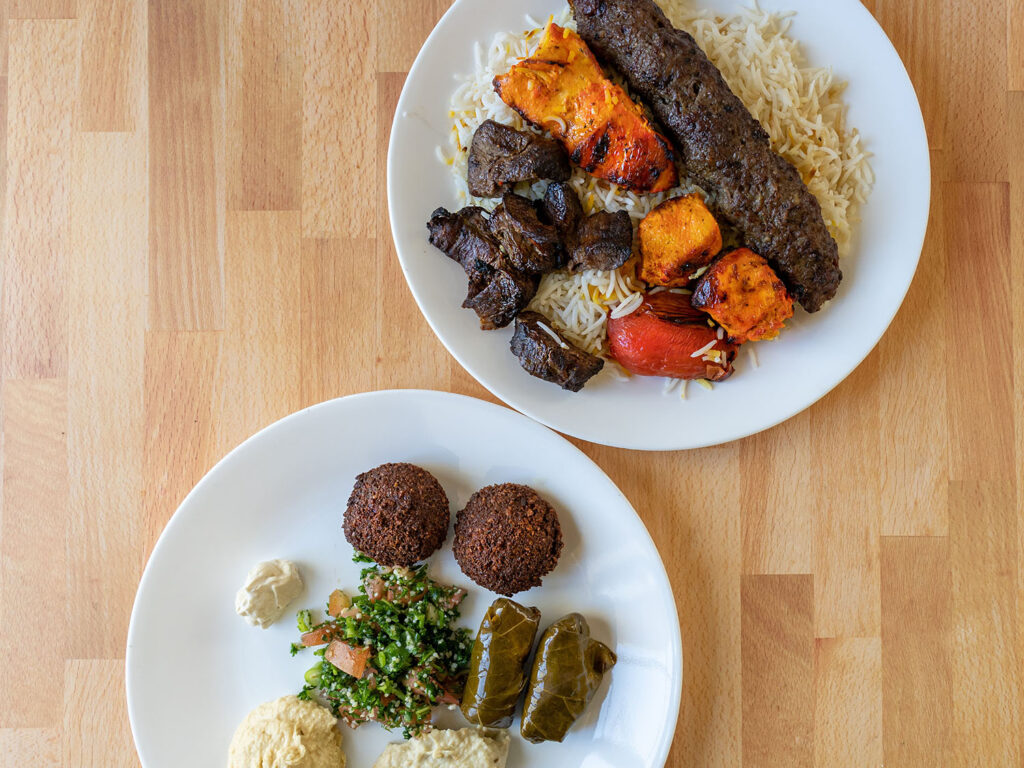 This Iranian market and restaurant offers our favorite food in West Valley City. If you find it hard to pick just one dish from the vibrant menu – don't. Grab a couple of heaving platters like that pictured above; a trio of kebobs on one and a vegetarian appetizer sampler on the other. Enough to share with the whole family.
1615 2100 S, Salt Lake City, UT 84119
(801) 975-9977
shahrazadslc.com
3 – Paulinho's Contigu Peru
One of the states best Peruvian restaurants can be found over in West Valley City (amongst many others we should add). Try their fabulous roasted chicken, a signature of Peruvian cuisine – or their many chifa dishes – that take inspiration an influence form Chinese cooking.
4 – Cupbop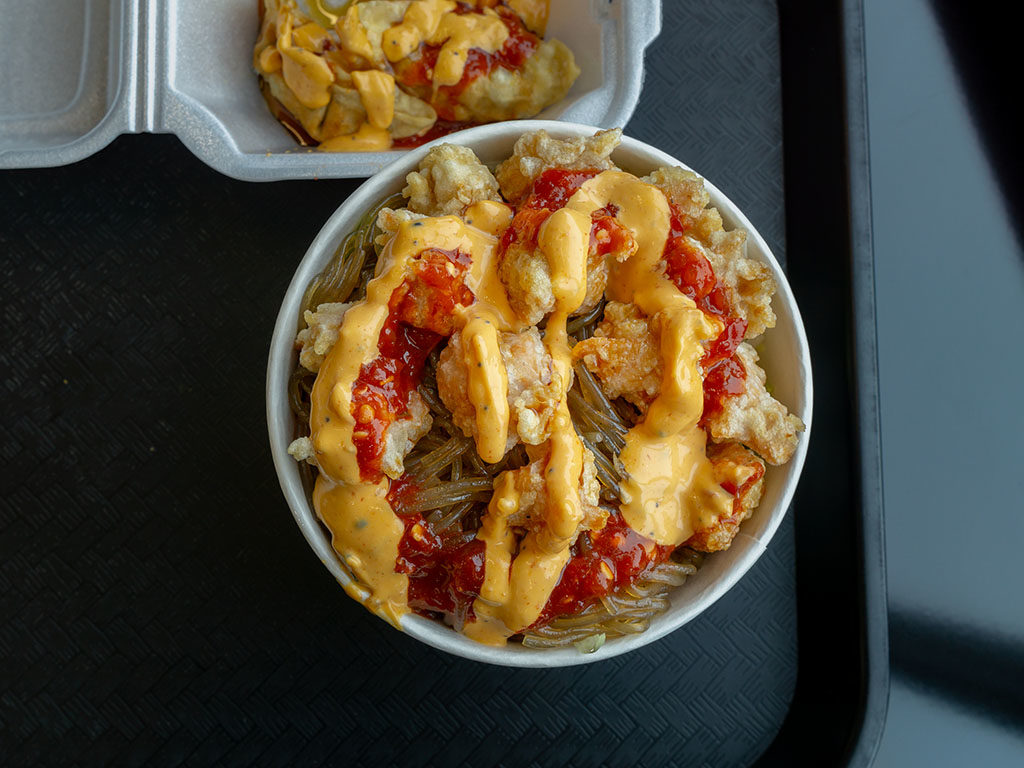 The concept of Cupbop couldn't be simpler. Traditional Korean ingredients like japchae and mandoo fused into a quick grab-n-go bowl format. Combine that simplicity with slick execution and you get a local phenomenon with both food trucks and physical locations all over Utah. You can also find a location in West Valley.
5 – Fat Fish
From the folks that own Bucket O Crawfish just next door (and Sapa and Purgatory in SLC too) is this modest sushi restaurant. The focus is on modern maki rolls and the pricing is very wallet friendly. The space is clean and bright and there's a beer, wine and sake too.
6 – Tonkotsu Ramen Bar
This fun Japanese spot in WVC focuses specifically on big heaving bowls of delicious ramen. Alongside that you'll find other South East Asian fare like gyoza and bulgogi fries plus non ramen dishes like katsu curry and tonkatsu.
7 – El Morelense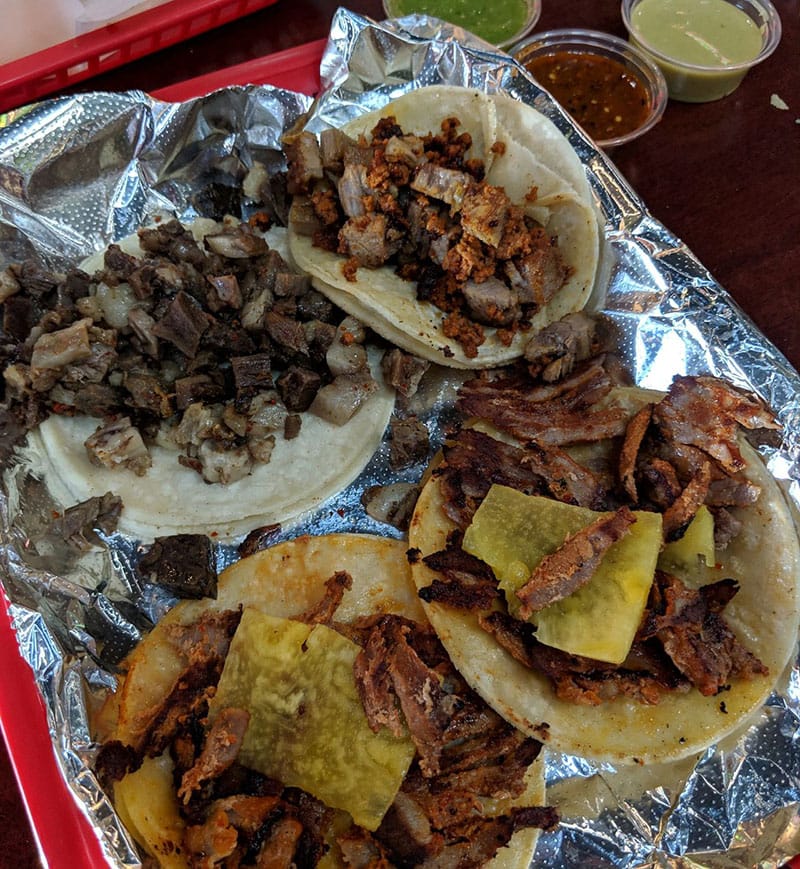 West Valley City is home to a range of fabulous Mexican restaunratsn
8 – Nomad Eatery
Technically this might not be quite inside the borders of West Valley City, but it's that good, if you're looking at dining in the area you might want to consider casting your net just a few minutes wider. Just a few more minutes drive North and you will find chef and owner Justin Soelberg's take on classic American comfort foods. Dishes like their deep fried chicken sandwich and array of pizzas are given an elevated and refined
9 – Bumblebees
Find both traditional and fusion Korean-American flavors at the West Valley outpost of Bumblebees. The restaurant started life in originally in Murray before expanding to a range food trucks and stores across town all offering their amazing dishes such as bulgogi loaded fries and kimchi topped burgers.
10 – Crown Burgers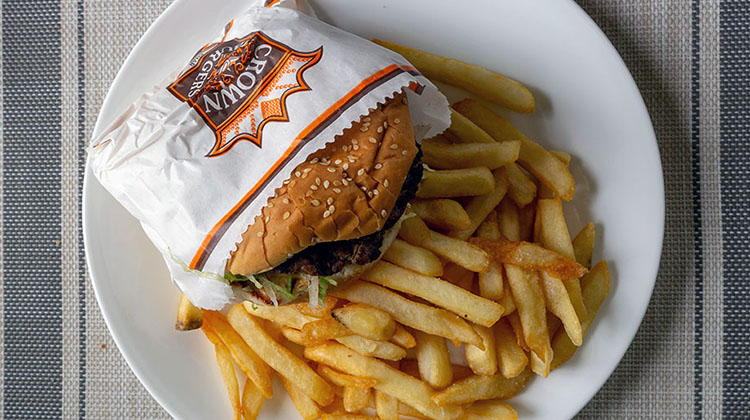 Look, there's virtually nowhere in town you can't find the eponymous Crown Burgers, and WVC is no exception. If you're craving a burger n fry fix there's no better option in the city. First timers be sure to order their namesake burger topped with luscious pastrami.
Who did we miss?
If you think we're missing a really great addition to this list, please email us at stuart@gastronomicslc.com – we'd love to hear from you. Let us know who you think should be on this list and why. If you have a really great picture of one of more dishes, please send that too! We're always excited to check our more businesses!