Would you look at that now. Somewhat incredulously it's been two months since I last corralled all the openings, scurrilous rumors, and possibles into one place. They've started to add up, so let's get at; starting with arguably one of the most anticipated.
Bar Nohm
July's big news is the opening of this new Central 9th bar. If you haven't already read my full preview of the opening week – you can read that here now. The TL;DR is that the talents of former Nohm toque David Chon have now been paired with the equally mesmerizing skills of next door's Water Witch; heck they've got so chummy that they knocked a big old hole in the wall that now connects the two spaces directly.
The result of this coming together is a fever dream for quite a few people. Pictured top is their kimchi rice, a super heated bowl that gently caramelizes the encapsulate grain, studded with house made Chinese style sausage, and shrimp. I'd tell you to get to Bar Nohm before the crowds do, but frankly the cat's already out of the bag. Also as an extra side bar, that's incredibly heartening. Despite clownish attempts to tell us otherwise, there is a food community and scene here, and it's one actively craving adventurous new offerings. Take note.
1886 Grill Smokehouse
New to Midway's Homestead Resort is this new smoky addition. The business writes, "we are a high-quality barbecue in an ultra-relaxed setting, situated near a picturesque golf course. If that's not the recipe for a good time, we don't know what is. Featuring a robust menu of signature smoked meats, craft beers, full service bar and other barbecue favorites, we are an instant classic — not only with the nearby golfers, but with families, couples and other resort-goers looking to kill anywhere from 15 minutes to 4 hours. It's convenient, it's casual, it's craveable, and it's damn good."
85C Bakery Cafe
July 16th was the big day over at South Salt Lake's Chinatown – seeing the much awaited opening of this Asian bakery – a popular chain making its first foray into Utah. The Taiwanese bakery/cafe chain offers coffee, tea and a range of international desserts and breads. The name apparently stems from founder Wu Cheng-hsueh who reckons that 85C is the optimal temperature to serve coffee. Here's the full press release form the company on their opening in Utah:
. . .
85°C Bakery Cafe, an international bakery cafe specializing in bread, cakes, coffee and tea, is pleased to announce the grand opening of its 1st location in Utah in South Salt Lake City (3370 South State Street, South Salt Lake City, Utah 84115) on August 11th, 2023. Come enjoy a five-star cafe experience!
"The Utah Store is located in the Salt Lake Chinatown Plaza on S State St. We can't wait to bring our selection of bread, cakes, and beverages to this community!" said, Monica Chua, Regional Director. Utah 85°C will open its doors on Friday, August 11th with regular business hours from 8am to 10pm with a ribbon cutting ceremony at 9am. The Grand Opening weekend will run from 8/11 to 8/13. Grand Opening promotions include free coffee mugs with a $35 purchase and free tote bags.
Families or just about anyone who enjoys sweet treats and drinks will relish coming by for affordable
pastries and desserts. With a European twist on Taiwanese desserts, everyone can find something they
like, ranging from ultra-soft and fluffy brioche breads to our signature sweet and salty sea salt cream
coffee.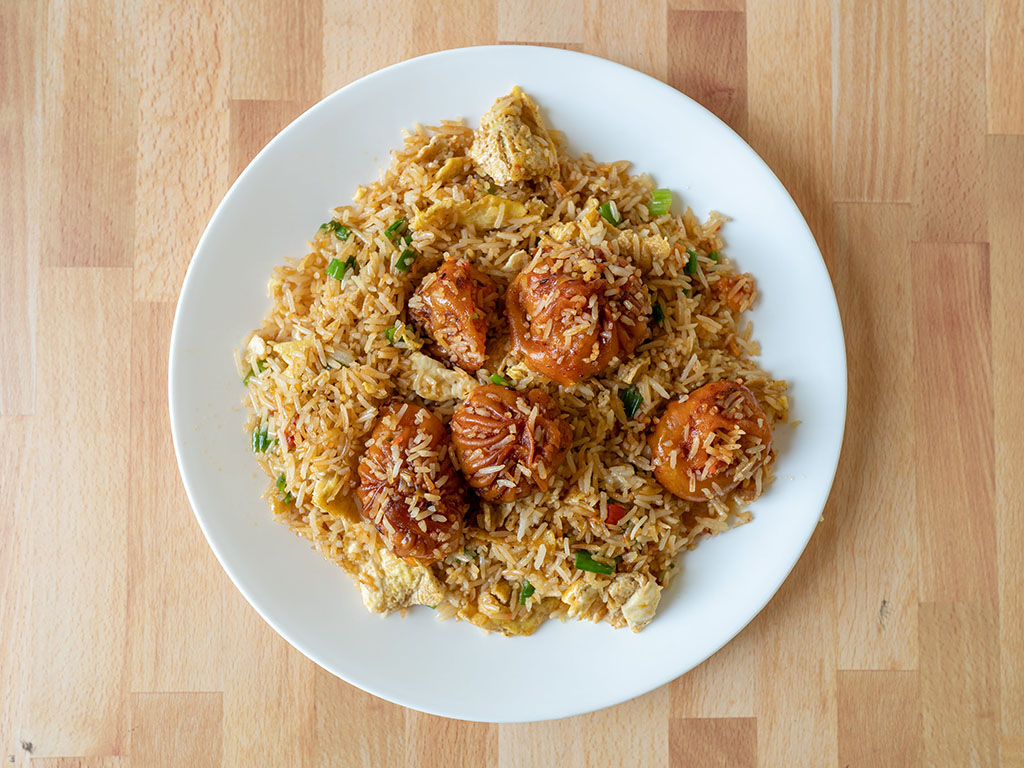 Bhutan House SLC
You love to see it. Grown out of the Spice Kitchen Incubator project, this mom and pop Bhutanese restaurant first opened their fully fledged brick and mortar in 2017. Six years later, they're building on the success of that Sandy original with a new location now open at 23 North 900 West in Salt Lake City.
The SLC location of Bhutan House appears to offer a slightly different menu, here's hoping they bring their fabulous chili momos to the city. Pictured above are some I snagged from Sandy then ceremoniously crowned atop biryani. Fun times. Spicy times too, these folks are not playing around if you ask for hot.
Burgers On Wheels
The burgers on the bus go round and round, round and round. Except they don't at this South Salt Lake spot. Burgers On Wheels – a family owned food truck – just popped up perma-digs right alongside Batista and Tacos El Fino on 2700 S. The burger business promises fresh charbroiled Angus burgers and gets my seal of initial approval for not littering the menu with brioche upon brioche. Tuscan buns eh, who knew? Bonus side note: I am one half of the unstoppable Utah Burger project – do follow along on IG – should you be similarly burger obsessed and require routine burger news.
Claypots Caribbean Grill
Joshua Jones broke news on this new downtown Caribbean option. Here's the scoop from Josh's preview in his monthly roundup for the downtown alliance:
"a business incubated at the Downtown Farmers Market has opened a brick and mortar shop in one of the most unique spaces downtown. Walk through the door at 268 South Main Street… nope, don't go to Vape On Main downstairs or the People's Bar upstairs… head through the tiny bodega, Market on Main. Up the ramp in the back you'll find Chef Michelle and her two kids serving simple island fare at down to earth prices. You'll be pleased by the food… and the experience!"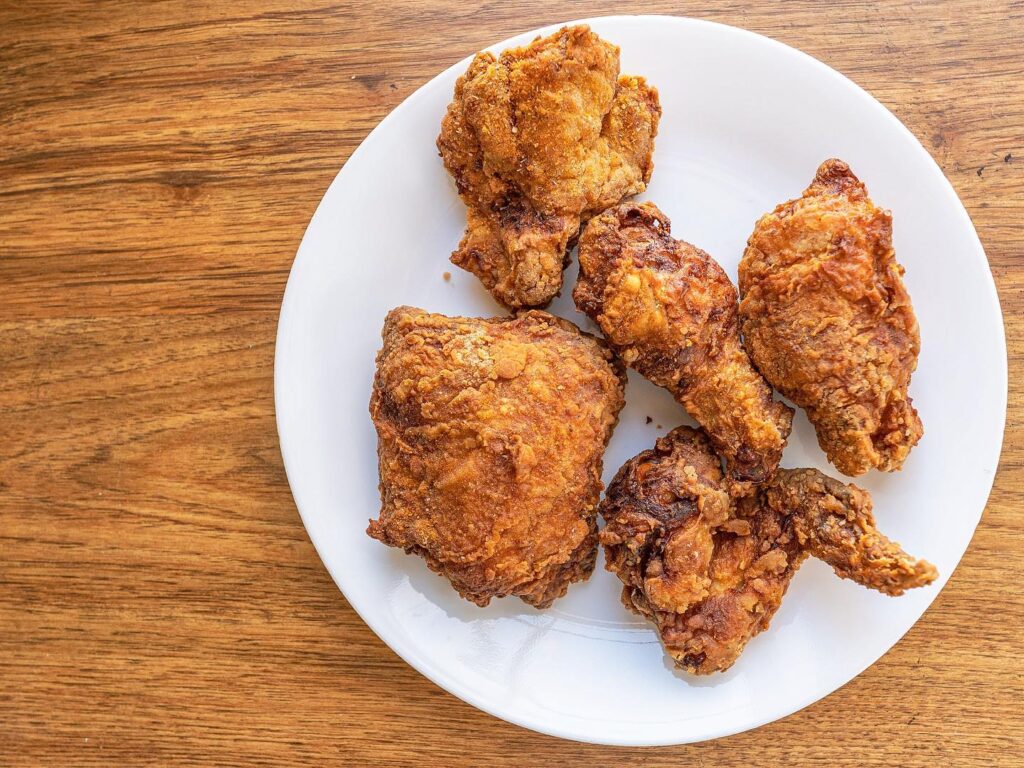 Crack Shack Murray
Making it five for Utah and ten in the overall group, this San Diego export recently minted a new location in Murray. The brand first landed in Utah over in the 9th and 9th and have quickly expanded. The new Murray location joins existing outlets at SLC, Lehi, Riverton and St. George. Here's the full press release on the opening:
. . .
Now, this is fly. The Crack Shack will open July 14 in Murray, Utah — commemorating its 10th location for the booming brand. The Crack Shack now soars in the markets of Utah, Texas, Las Vegas, and, of course, its homeland of Southern California.
The Crack Shack originally started as a passion project to transform the pristine, local ingredients from the founding team's fine dining restaurant in Southern California, Juniper and Ivy, into a more accessible, casual setting. What started as a humble, open-air chicken spot in San Diego in 2015 — before the fried chicken sandwich craze began — has now transformed itself into 10 counter service style eateries, earning the title of one of the best fried chicken restaurants in the US and recognition as a Michelin Plate honoree.
"We're eight years in, and 10 stores strong. It's been incredible to see the beloved brand we built in California find new loyal followings as we've brought it to new markets," said Dan Peña, Director of Operations for the brand. "Customers have fallen in love with our unique menu, fresh ingredients, and addicting flavors, and we're excited to keep growing and bringing new people into The Crack Shack family."
Culinary Director Jon Sloan is behind the SoCal/Baja-inspired fried chicken that combines fresh, non-GMO, "beyond free range" birds and a proprietary "Crack Spice" blend from Le Sanctuaire. While bone-in fried chicken is their signature, the menu boasts chef-driven fried chicken sandwiches, chicken tender combo meals, fresh and hearty bowls for the healthy-ish at heart, and a Lil' Cluckers menu the kids love and the grown-ups can feel good about serving their families.
The Crack Shack prides itself on its house-made sauces, produce sourced from boutique local farms, and fresh bread by local bakeries. For those with a sweet tooth, the seasonally-rotating milkshakes and giant housemade cookies are musts.
What's more, its devotion to community is unwavering. From sourcing local vendors like bakeries and creameries to partnering and fundraising with schools, sports teams, and non-profits, The Crack Shack is committed to uplifting every neighborhood it's a part of.
In 2020, Savory Fund, a private equity firm focused on scaling emerging restaurant concepts, invested into The Crack Shack with plans to expand the brand. Since then, it's taken it from four stores to 10 — with plans for an additional 10 locations over the next year.
"When we invested in The Crack Shack three years ago, we knew it was a concept that could become beloved coast to coast," said Andrew K. Smith, managing partner and co-founder of Savory Fund, primary investor of The Crack Shack. "Not only is it the best chicken sandwich you'll ever have (get the Coop Deville tossed with Sweet Heat and thank me later), it's also a dining experience you'll want to have again and again."
Dave's Hot Chicken
Still not had enough fried chicken? Don't worry, here's another one for you, and I know of plenty more headed your way soon. This one from Sean Means over at the SL Trib who writes that Dave's "is opening its first Utah location, at 386 E. University Parkway, Orem The company — which started with four friends opening a pop-up stand in East Hollywood — boasts more than 120 locations across the country, as well as restaurants in Toronto, Dubai and Qatar." ABC4 also covered the opening as well.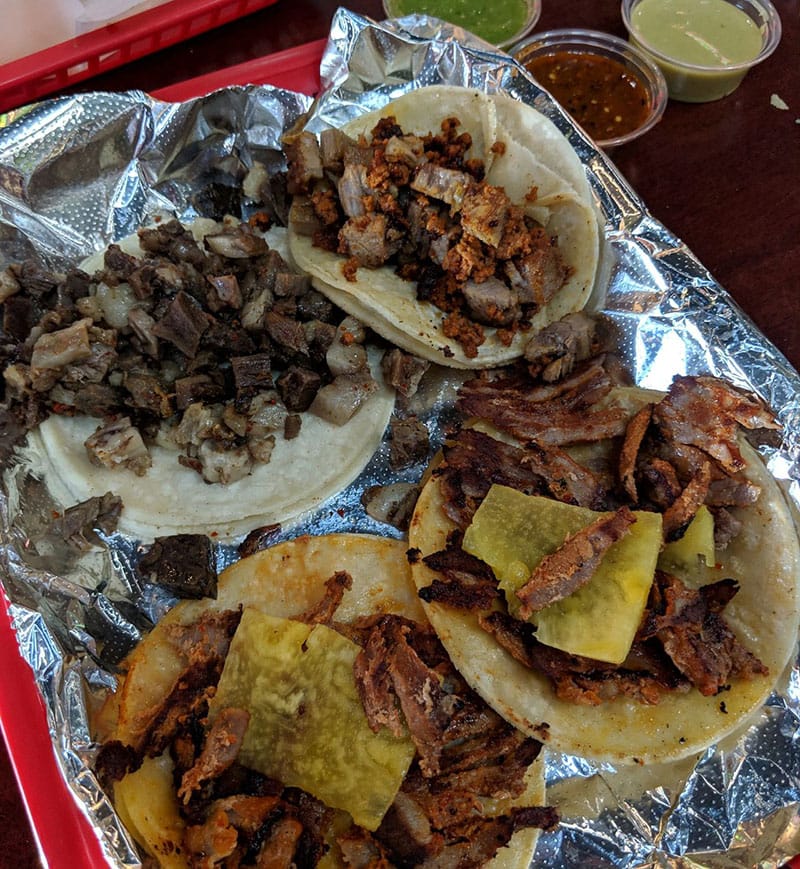 El Morelense Tacos Tortas Huaraches
This South Jordan opening sees El Morelense double in size, building on the success of their Redwood Road base. The restaurant is regarded by many as home to the best tacos in town not least a contender for the best al pastor in the state.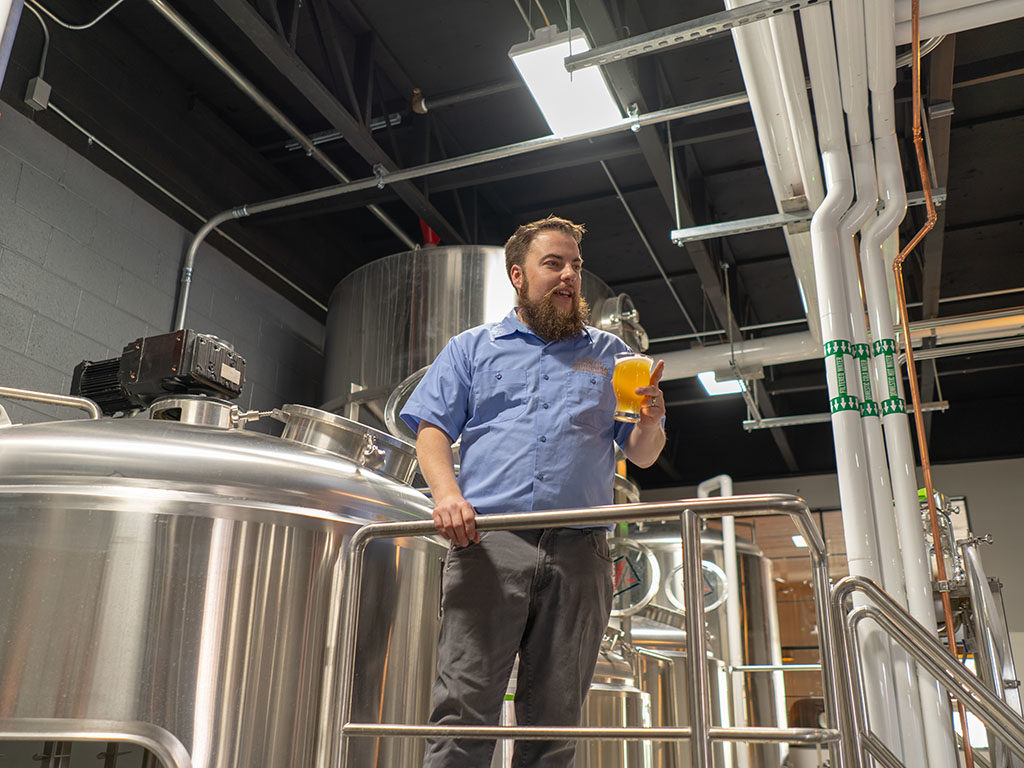 Level Crossing Post District
With the Post District rapidly coming into sharp focus, this South Salt Lake brewer have now opened their sophomore location on the North edge of the project. Saddling up next door to the impeccable Urban Hill the new Level Crossing location has seemingly brought everything that made the original a massive hit. It's a simple and effective formula – pizza and craft beer.
Mana Thai
Here's the scoop from Axios' Eric Alberty on a new Thai option for Millcreek/Holladay. On Mana Thai, Alberty writes that:
"My family's dishes were notably fresh, with perfectly cooked veggies and noodles that didn't gum up during the drive home from the takeout window. Even our shrimp and beef orders had a subtle pork-like flavor that I haven't tasted in Thai fare before."
Matchstick Bar & Grill
In the mood for Mongolian kebabs? This new West Valley restaurant starts the menu with precisely that, a first as far as I know for the state? A long list unfurls with gizzards, belly, heart, wing, sausage and more – they all get the skewer treatment at Matchstick. Prices appear to run $3.99 – $6.99 per grilled stick.
MMK's
Lumpia, pancit, adobo, halo halo, lechon kawali – Filipino flavor has now hit the streets of Provo courtesy of MMK's (or MMK's Your New BFF Filipino Food to give them their seeming full moniker). Prices look solid for a mix of ala carte and combo dishes, and the reviews so far are stellar.
Melty
I believe this one is possibly a rebrand of Melty Way? Let me know if you, err, know.
Nomad @ Desert Color
Hat tip to Salt Plate City for spotting this relatively under the radar opening. Justin Soelberg's Nomad will now be part of Desert Color in St George. The planned community confirmed:
"Desert Color is excited to announce the opening of its first food and beverage location at The Shores Resort. The pool deck café space is now open and operating from 11 am to 6 pm every day of the week. Nomad at Desert Color will be operating the space and brings an amazing culinary experience to the community. Chef Holly Cloyd trained and graduated with a Grand Diploma in Culinary Arts from the prestigious culinary school The International Culinary Center located in New York City. This group has developed multiple successful food concepts including the following; Cluck Truck, Normal Ice Cream, Nomad Eatery, Nomad East Welcome Nomad at Desert Color to the community."
Robeks
Another Utah first chain launch – this health forward option landing recently in Draper. Here's the full presser:
. . .
Robeks, the destination for creatively crafted fresh smoothies, juices, açai bowls and premium toasts, is now open in Sandy (25 E 11400 S.), marking the brand's first location in Utah. The store is owned and operated by business partners and longtime friends Pao-Ho Wan and Samer Merchant.
"Being the first Robeks in Utah is a dream come true for us. I've always envisioned owning a business that aligns with my passion for food, and Robeks is the perfect fit," said Wan. To have the opportunity to embark on this journey alongside my trusted and hardworking friend is a blessing. Together, we are thrilled to introduce our friends and neighbors to the refreshing world of Robeks and have the community indulge in the tastiest smoothies, juices and bowls around."
Whether visitors are seeking a refreshing delicious beverage, a quick snack, or a wholesome meal replacement, they can rely on Robeks to deliver unparalleled taste, quality, and nutrition.
The brand is known for its vast selection of delectable smoothies, signature juice blends, and premium toasts, all hand-crafted with the freshest, high-quality ingredients. Customers can enjoy a diverse menu that caters to various tastes and dietary preferences, ensuring there is something for everyone. Robeks' signature blends, bursting with flavor and packed with essential nutrients, will tantalize the taste buds and fuel customers with the vitality they need for their busy lives.
"We are proud to partner with Pao and Samer in bringing Robeks to Utah—a state that's ripe with opportunity," said President and CFO of Robeks David Rawnsley. "Their passion for promoting health and wellness, as well as their commitment to exceptional guest service, makes them ideal owners. Together, they are dedicated to providing new, nutritious dining options without compromising on flavor. We eagerly anticipate becoming an integral part of the Sandy community."
Robeks has established partnerships with leading third-party online and mobile food-ordering delivery providers to provide customers with a hassle-free option for delivery. This collaboration enables guests to relish the finest, flavorful smoothies, juices, and bowls in the convenience of their own homes or workplaces. Placing orders is made convenient through the Robeks Rewards app, which can be freely downloaded from any mobile platform's app store , as well as through Robeks.com. Even when choosing delivery through the Robeks mobile app, customers can still accumulate "Robeks Rewards" points and savor the same exceptional taste and quality found in-store.
Shwe Letyar Sushi
One of the latest additions to the previously mentioned Spice Kitchen Incubator – Burmese cuisine. Of Shwe's owner and business the incubator writes:
"Jadim Lahpai is an Asian immigrant from Myanmar. She and her husband arrived in Utah in the summer of 2011. Since then, they have added three children to their family. Jadim initially learned to cook rice alongside her mother when she was a young child. As she got older, her mother taught her how to make many more dishes to feed her family, including her five siblings.
After graduating high school, Jadim spent five years in Malaysia. It was there that she met her future husband and was also introduced to sushi, which has become her favorite food. After lots of experimentation and practice to perfect her sushi-making skills, Jadim now wants to share her love of sushi with her customers. For now, she is introducing Shwe Letyar Sushi, and will then broaden her menu to include some of her family's favorite childhood dishes. Please come, taste, and support her business."
Srivari Caffee
Another top tip from Salt Plate City who recently confirmed this transition on Instagram. SPC writes, "Srivari Caffe has replaced Sri Balaji Caffe—they still offer some of the best South Indian dishes in the valley and now their menu is even better! They have all your favorite South Indian dishes from Dosa to Idlis, they also offer Indian street food items like Pani Puri (my favorite), they've added Indo-Chinese dishes, and they've added a few Indian desserts; when we visited they had homemade ladoo and ras malai. Head to West Jordan and check out the new vegetarian/vegan menu".
Uncle Hot Pot
Hot spot continues to be all the rage, new locations presently switching the lights on as fast as boba shops two years ago. Maybe still not quite as fast as fried chicken maybe. One of the latest to open is Uncle Hot Pot.
Sean Means in the Trib wrote that this spot "opened recently in Salt Lake City's Marmalade neighborhood, at 569 N. 300 West. The hot pot idea — born in China or Korea, depending on who you ask — is that a pot of broth is brought to the table, left to heat on a hot plate, and diners can put a variety of meats, vegetables and whatnot in the pot to cook."
Urban Sailor Coffee
Another newbie to the Post District, also now open. Here's an earlier press release by Urban Sailor a couple of months ago about what to expect at the new location
. . .
Urban Sailor Coffee announced plans to open a second location in Salt Lake City's Post District. Urban Sailor's flagship location is in Sugar House; their mantra focuses on specialty "Third Wave Coffee," which means using the best green beans they can find, then roasting and extracting skillfully using the best equipment and techniques available. Urban Sailor strives to make the best coffee cup while providing a unique and memorable experience.
"We are thrilled to bring Urban Sailor Coffee to the heart of Salt Lake City and share our passion for quality coffee with the community," said co-founder Tyler Anderson. "We believe in creating a unique and welcoming atmosphere where everyone can come and enjoy a delicious cup of coffee."
Urban Sailor Coffee leased nearly 1,000 SF inside Post District, Salt Lake City's Post District is home to four of the newest apartment communities in Salt Lake City- The Register, Post House North, Post House South, and 801 Flats. Each residence offers its unique style of living, all anchored by a community unlike any other. Building three at the Post District is zoned mixed-use, mixed family.
MWCRE agents Andy Moffit, Garrett Blomquist, and Scott Brady represent Post District's development firm.
"We are excited to welcome Urban Sailor coffee to the Post District development and provide residents and visitors with exceptional coffee and a vibrant atmosphere," said agent Andy Moffitt. "We believe Urban Sailor's commitment to quality and community aligns perfectly with our client's vision for Post District."
Urban Sailor Coffee joins other notable Post District Tenants like Sunday's Best, Level Crossing Brewing Company, MENSHO Ramen, and Urban Hill.
Zeppe's
Layton is the latest location for this Italian ice chain that operates postings in nearly ten Utah cities.
Coming soon
Cramer House
I'd mentioned this one briefly in passing but never formally confirmed the more (slowly emerging) concrete details of what's next for the Water Witch team now that Bah Nohm is open. The renovation of the historic Cramer House in downtown SLC is next for the Witches, and here's Joshua Jones again with a quick synopsis:
"Who is ready for Water Witch Bar 2.0? The trio behind the 900 south, James Beard-nominated location are expanding downtown. A remarkable location, the hidden and historic Cramer House, part of the recently opened Aster project. Listed on the National Register of Historic Places, the House was built in 1890 by Christopher Cramer, a Danish immigrant who ran a floral shop. There will be significant upgrades before they're slinging their spirits. In the meantime, you can anticipate several other developments at The Aster, including a sushi restaurant."
Fisher Brewing
A couple of sun-busting pints at Fisher this week had me peering into a new space, currently under construction on the East side of Fisher's property. Intrigued by my, um, intrigue, a friendly staffer gave me a quick peek under the hood and a quick overview of what to expect.
Hopefully opening in August the new space can be found through the patio at the existing Fisher Brewing. The added area will effectively double the breweries indoor seating and square footage – as well as offering a similar uplift to brewing capacity as well. There's a whole new bar area, more patio seating, a new events space, and coming at a later day – plans for a rooftop space as well.
If you've been tracking Fisher's news this year, you'll know they now possess a full liquor license meaning they can sell all of their craft brews, wine and liquor too.
Panera
A quick reminder in case you didn't see this one – Panera Bread have crystallized their plans to expand beyond their TSA protected SLC airport location. Riverton will be first, expect more.
Repeal
Repeal should be what rises from the ashes of the now departed Bourbon House. Kelly Howard – owner of Prohibition in Murray – has taken over the lease for the Walker Center basement space and looks set to completely remodel the underground bar.
The update will be exhaustive, completely tearing the venue apart, right down to the bare concrete. Repeal will feature a whole new bar built from scratch; the kitchen size will effectively double too with the planned remodel expected to complete around January 2024.
Rise By Good Day
A second location for the Polish charms of this much loved business should open any day now (7872 South Old Bingham Hwy). Originally planned for the end of June, the business recently had to delay just a little longer. New to the name? RISE prepare a variety of hand crafted pastries, artisan style breads, soups, pierogi and proudly explain that they use "the freshest ingredients, real butter, traditional recipes and old-fashioned techniques to ensure the highest quality." We carefully search for the most authentic selection of grocery items for you to share with your friends"
Sayonara
I think this might be the new name for the former Yuki, a bar that kept appearing on DABS agenda notes for a full liquor license. At June's meeting the listing became 'Sayanora (Yuki)'. At said meeting, co-owner Ashton Aragon spoke to commissioners about his new bar. According to Aragon, Sayanora is a project 4-5 yeas in the making, with the business hoping to replicate the feel of a back alley Tokyo bar. The downtown SLC bar will be located in the former Ginger Street on State Street and features imported Japanese decor; Aragon reckons it's going to be completely unique addition for the city. Also notable, Aragon is co-owner of the Liberty Park facing Tradition restaurant.
Shades Brewing
A move to the Ballpark neighborhood is on the cards for this local craft brewer. ABC4 writes that the favorite has outgrown their South Salt Lake location at 1388 S 300 W. The story confirms that the migration will offer a taproom, brewery, and local craft beer-to-go.
Thieves Guild Cidery
Formerly known as Poplar Grocer Cider (I think), more details have recently firmed up around this new cider option. Here's the complete press release on what to expect:
. . .
Thieves Guild Cidery has announced construction on its first location, featuring a taproom and production cellar buildout at 117 W 900 S, located in the former Alphagraphics building.
Thieves Guild joins other acclaimed bars in the rapidly-growing Central 9th neighborhood (sometimes referred to as Granary Row or the Granary District), with close neighbors including Water Witch, Scion Cider, and The Pearl.
Owners Jordy Kirkman and Maxwel Knudsen bring a combined total of 22+ years of hospitality and cidermaking experience to Thieves Guild Cidery. Currently, they're working on updating the Thieves Guild building to include an ultra-modern cellar and tavern-like taproom inspired by fantasy lore. Offerings will include unique, small-batch cider and mead on tap, with eccentric bar snacks, such as candied bacon and spicy chicharrones with bleu cheese mousse.
"We want people to have an immersive experience at Thieves Guild," said Maxwel Knudsen. "We're putting intention and soul into our atmosphere. When you walk in, you can choose your own adventure. You can sit back and relax in a cozy booth with a craft cider or engage in unique community activities and tabletop games that we're making ourselves or curating from independent creators."
Thieves Guild will offer a different cider experience from what Utah has seen before, including exclusive small-batch infusions and flavor combinations. Patrons will find cider infused with basil, dandelion, and even MSG, with whimsical-sounding names, such as Dark Portal, Prancing Pony, and Garden Wall.
"We're trying to make up for 100 years of cider experimentation the US missed out on after Prohibition," said Jordy Kirkman. "Craft beer continued to evolve and change during that time, culminating in many modern beer styles we enjoy today, but cider hasn't quite caught up. We're on a mission to change that."
Vegan Daddy Meats
A brick and mortar is impending in the Marmalade for this plant based butcher. The business confirmed their plans over on IG writing:
"Located at 569 N 300 W downtown SLC, in the Marmalade district. We are excited to announce our brick and mortar location. This will be a place you can come grab all of our meats and jerky's, just like any regular butcher shop. Also youll be able to grab our famous Beaf n Cheddar sandwich, wings, buckets of fried chikn, mashed potatoes, Mac n cheese, steak sandwiches, phillys, and so much more. We plan to have a soft opening in early July! Thank you so much for all the support and we can't wait to see what the future brings us!"
Permit watch
Finally here are a few small bites. Information gleaned from scouring Salt Lake City building permits. Thanks to Building Salt Lake for access to their invaluable tool.
Cosmica Restaurant – This one looks like it's coming to the Maven West building at 945 S 300 W (home to Dough Miner) just over the road from T.F. Link.
Kaia Thai – A new Thai spot at 23 N 900 W in SLC. Link. Loopnet shows a recent remodel of the space here indicating it as a 'flex' space perfect for delivery models.
Koyote – It appears 551 W 400 N in SLC should be welcoming a new Japanese eatery later this year. Link. A nascent Instagram page mentions, "authentic Japanese food by sorta authentic Japanese dude"
Mint Sushi – Work seems to be underway for the latest Mint location in the heart of Sugar House. You might recall the business took over the spot after Flatbread Pizza closed shop. Link.
Nomad East – Also apparently getting in on the fun at 23 N 900 W, Justin Soelberg's Nomad with another spurt of growth. Link.
Oriental Express – Joining the aforementioned Kaia and Nomad in North Salt Lake – this new business. Link. Given the Loopnet listing details, and multiple operators, I am guessing this is a virtual kitchen play.
The Other Side Donuts – Coming to 760 S Redwood Rd. Link.
Pho 2K – Opening next to Finn's in the greater Sugar Hood, one presumes pho will be served. Link. Here's hoping it's top tier stuff that challenges for Pho King's best in SLC.
Tap Room – Maybe not a food/bev build but hey who knows? Link. There's little info on the permit itself, and this realtor listing of the 1533 S 1100 E space shows a fairly bare bones construction.
Tower Sushi – Most recently home to a hot pot spot, Dim Sum House before that, and if memory serves Rice before that – 1158 S State St. looks set next for a sushi restaurant. Link.
Victors Restaurant – The former Hale's Market space at 511 S 500 E in Salt Lake City looks set to be re-imagined as this new restaurant. Link.
Previously mentioned with no further update
We've previously written about the following restaurants in posts tracking new restaurants around Utah. We've heard no further news on these at this time – but that's not to say they didn't open! If you know of any business opening that eluded our gaze, please do get in touch.
Opening a new restaurant in Utah? Be sure to read our restaurant resource section which includes info on everything from marketing through POS systems.
Keep the conversation going
Want to stay on top of the SLC food scene, minute by minute, dish by dish? Here are a few other places you should follow along:
Keep the conversation going
Want to stay on top of the SLC food scene, minute by minute, dish by dish? Here are a few other places you should follow along:
Hi, I'm Stuart, nice to meet you!  I'm the founder, writer and wrangler at Gastronomic SLC; I'm also a former restaurant critic of more than five years, working for the Salt Lake Tribune.  I've worked extensively with multiple local publications from Visit Salt Lake to Salt Lake Magazine, not least helped to consult on national TV shows.
I'm a multiple-award winning journalist and have covered the Utah dining scene for the better part of fifteen years.   I'm largely fueled by a critical obsession with rice, alliteration and the use of big words I don't understand.   What they're saying about me: "Not inaccurate", "I thought he was older", "I don't share his feelings".  Want to know more? This is why I am the way I am.
This article may contain content provided by one of our paid partners. These are some of the best businesses in Utah. For a list of all our current and past relationships see our
partnership history page
.