We'd be hard pushed to name every single great Asian restaurant in SLC. Truth is we have so many great restaurants from so many diverse cuisines. That said the following are some of our favorite restaurants that deliver flavor by the bucketload. Scroll to the bottom of the article for even more suggestions, ordered by more specific cuisine.
1 – SOMI Vietnamese Bistro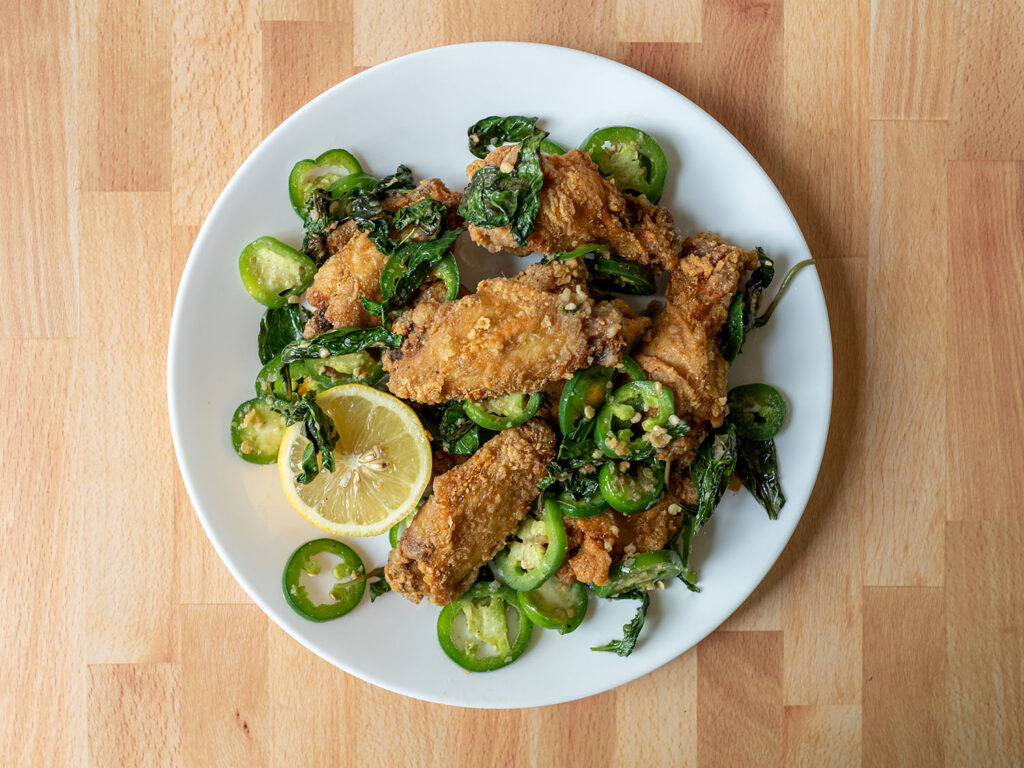 This Sugar House Vietnamese restaurant offers a modern contemporary space. Pho, rice dishes, rice plates, vermicelli noodle dishes – all the classics are represented well, and plated beautifully. As well as authentic Vietnamese dishes you'll also find a range of refined Asian dishes: peking duck, shaking beef, crispy whole branzino and more.
Pictured above are what we think are the best fried wings in town, finished with a flurry of basil, jalapeño and garlic. Bonus points, ask for extra of each…
1215 E. Wilmington Ave, Suite 100, Salt Lake City, UT 84106
(385) 322-1158
somislc.com
2 – Kao Thai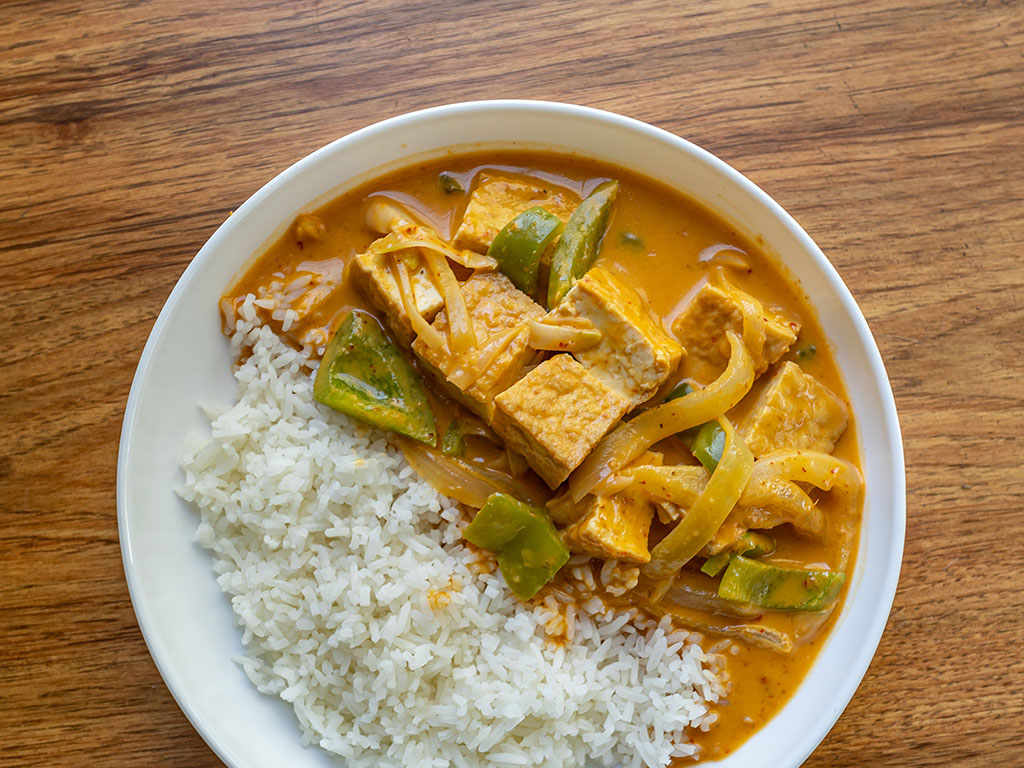 The owners behind this refined Millcreek Thai eatery have been cooking up a storm at a variety of local spots for more than a decade. Their latest home on the East side of town is one of the very best Thai restaurants in SLC, perhaps the state.
3011 E 3300 S, Salt Lake City, UT 84109
(385) 202-7257
kaothaislc.com
3 – The Pearl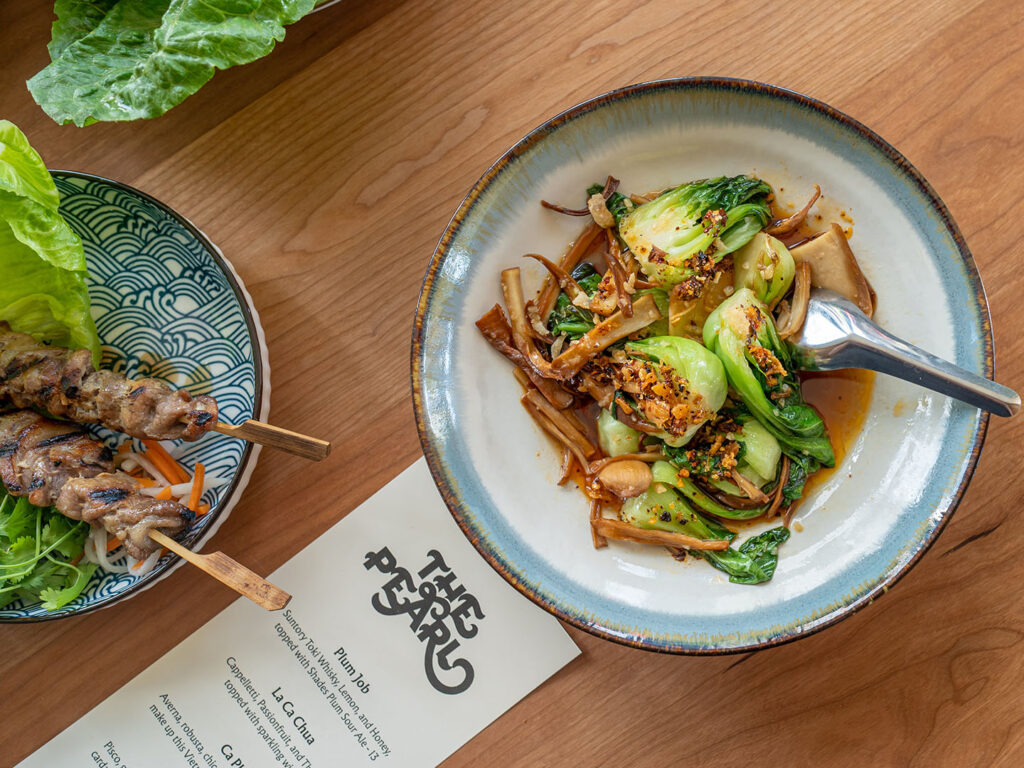 The Vietnamese street food of chef Tommy Nguyen takes center stage at The Pearl. The Central 9th spot features a rotating menu of small bites as well as a craft cocktail menu that competes with the best in town; as you would hope it does, coming from some of the same team as downtown SLC's Alibi You can read our full first look at The Pearl here.
917 200 W, Salt Lake City, UT 84101
4 – Takashi
If you're after sushi, Takashi has it all; from classic counter service omakase through to modern maki rolls leaping off the plate with creativity and flavor. Takashi is one of the best restaurants in Utah in its own right and as such is busy every night – get there early for lunch or dinner to avoid disappointment.
18 W Market St, Salt Lake City, UT 84101
(801) 519-9595
slcmenu.com/2011/04/03/takashi-restaurant-menu/
5 – Chinese Taste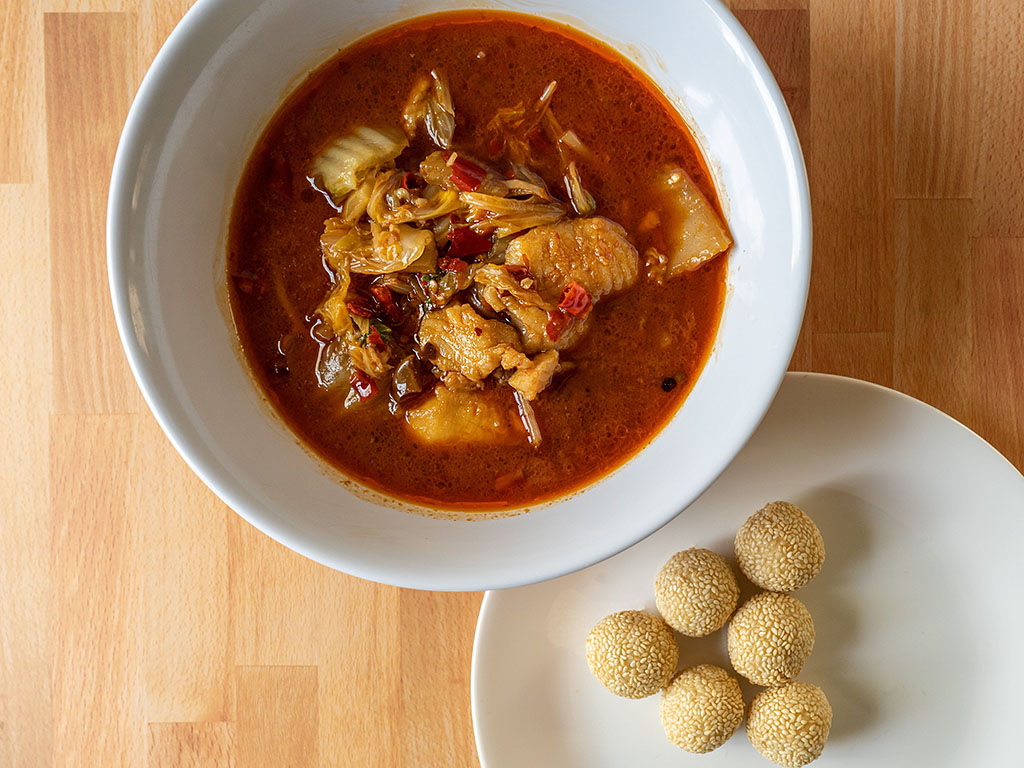 Found in the South Salt Lake Chinatown complex is this mighty fine Chinese restaurant that has everything from Chinese-American favorites through more authentic dishes like the pictured Sichuan dish – spicy boiled fish.
Once you're finished with your meal you can wander the well appointed Chinatown for a little shopping too!
3424 State St, Salt Lake City, UT 84115
(801) 466-0888
chinesetasteut.com
6 – EJO Korean BBQ
All you can eat Korean BBQ is the name of the game at this Millcreek restaurant. Order up plate after plate of meat and grill it right at your table side to you preference. To augment the endless meat, the restaurant also offers a buffet station with hot and cold side dishes, appetizers and side dishes too.
633 3300 S, South Salt Lake, UT 84106
(801) 474-0047
ejokoreanbbq.com
7 – Little Saigon
A fast casual eatery, on the edge of Sugar House. The specialty is banh mi, grab and go Vietnamese sandwiches, but also on offer: rice plates, noodle dishes and appetizers like wings and spring rolls.
2021 E Windsor St, Salt Lake City, UT 84105
(801) 906-8630
littlesaigonutah.com
8 – Kyoto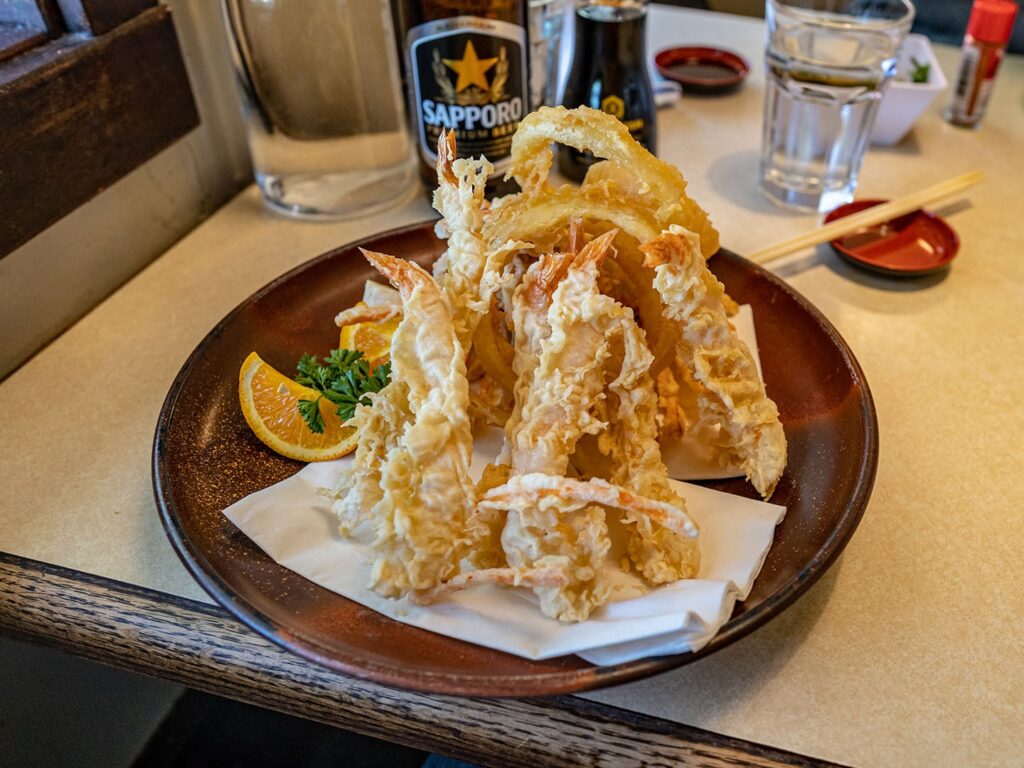 In business for more than four decades, and ever bit as delicious and consistent since day one. We've enjoyed this traditional Japanese spot for more than 20+ years and it continues to shine for careful crafted dishes such as their classic tempura shrimp.
1080 E 1300 S, Salt Lake City, UT 84105
(801) 487-3525
kyotoslc.com
9 – Mom's Kitchen
Salt Lake City's only Taiwanese restaurant is thankfully a great one! At Mom's you'll find everything from Sichuan homestyle cooking through Taiwanese specialties like 3 Cup Chicken. Keep an eye out for the stellar Taiwanese fried chicken too.
2233 State St, Salt Lake City, UT 84115
(801) 486-0092
momskitchensaltlakecity.com
10 – Sushi Groove
This Sugar House sushi space makes no claims to being a classic or authentic take on Japanese cuisine. Indeed, the vibe at Sushi Groove is a high energy one; a loud, vibrant atmosphere is matched by a. modern and creative spin on sushi.
2910 S Highland Dr, Salt Lake City, UT 84106
(801) 467-7420
sushigrooveutah.com
11 – New Golden Dragon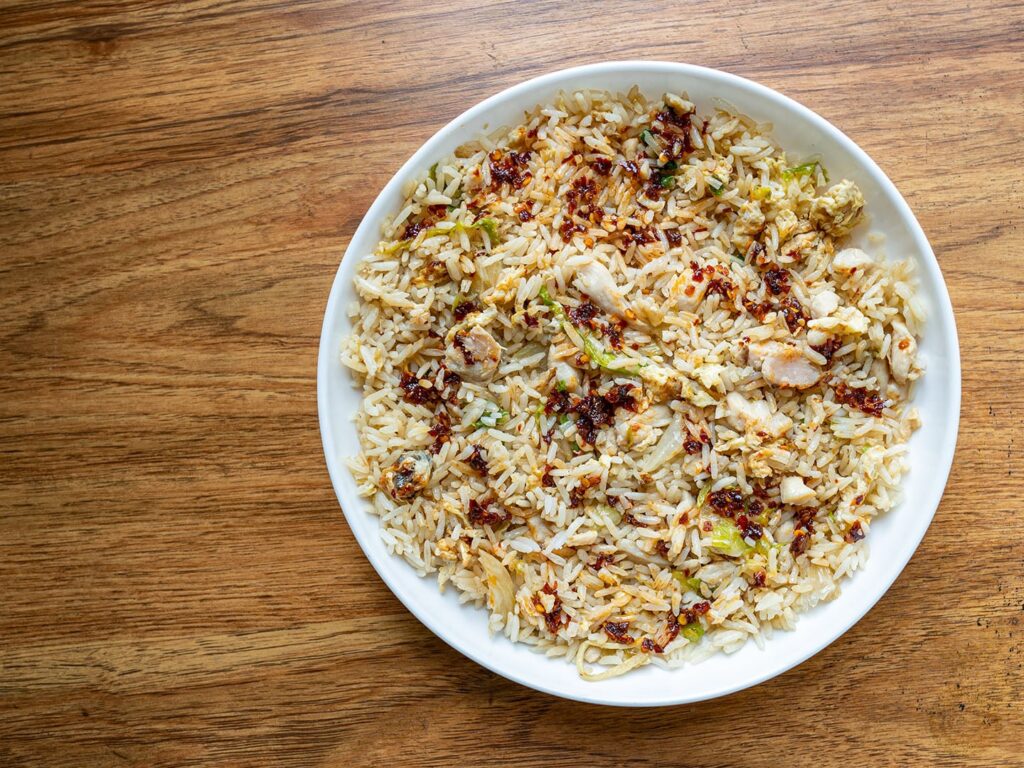 This stalwart of State Street offers an extensive menu packed with everything from Cantonese classics through to more obscure and authentic dishes. Our favorite is the picture salted fish and chicken fried rice – a funky and fermented blast of flavor peppering a great fried rice dish. Chinese comfort food at its best.
1716 State St, Salt Lake City, UT 84115
(801) 487-9888
slcnewgoldendragon.com
12 – Foodie N Sweetie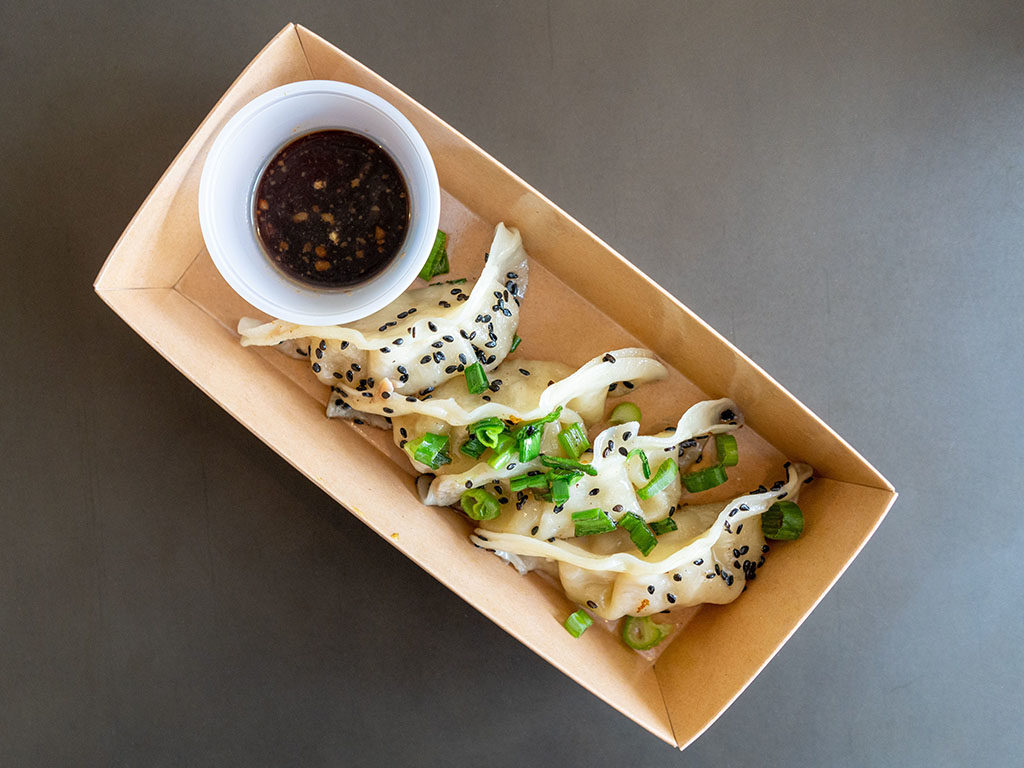 A blink and you'll miss it spot nestled in SLC's Avenues neighborhood is this Taiwanese snack and noodle shop. The star of the menu are these pork buns that are finished in the pan and fries to a crisp finish on the underside. Maybe grab a boba drink while you swing by too?
89 D St, Salt Lake City, UT 84103
(385) 528-3823
instagram.com/foodieandsweetie_dmarket/
Looking for a specific cuisine?
Hi, I'm Stuart, nice to meet you!  I'm the founder, writer and wrangler at Gastronomic SLC; I'm also a former restaurant critic of more than five years, working for the Salt Lake Tribune.  I've worked extensively with multiple local publications from Visit Salt Lake to Salt Lake Magazine, not least helped to consult on national TV shows.
I'm a multiple-award winning journalist and have covered the Utah dining scene for the better part of fifteen years.   I'm largely fueled by a critical obsession with rice, alliteration and the use of big words I don't understand.   What they're saying about me: "Not inaccurate", "I thought he was older", "I don't share his feelings".