Take a good long look at that vista. Now imagine it painted afresh with vibrant Fall colors, gold and ochre, mahogany and umber. Pretty rad right. As local T.V. is reminding you on a near minute by minute basis right now, it's prime leaf peeping season; and I can't propose any better destination to peep and eat than RIME – the fine dining restaurant located at Deer Valley's St. Regis.
Lest you accuse me of burying the lede, the headline item is of course steak, that's why you clicked the link right? Best steak? Let's see what this guy has – more nonsense I bet. So let me address that right away; my Summer visit to RIME was the very best steak I've eaten in Utah this year. To be frank it was streets ahead of ones I've eaten from menus printed with names like Colicchio, Lagasse and Mina.
RIME can be found in the space once home to Jean-Georges Vongerichten namesake Utah outpost. Matt Harris is the executive chef and also holdover from the JGV days, overseeing ops. During our visit chef Alex Malmborg was the day to day toque over the hood in the kitchen, but has since moved on. I don't doubt it remains a well oiled machine with Harris at the helm.
Before I start getting all lyrical over the food, I should begin by talking bubbles. St. Regis locations around the world kick off their evenings with a champagne sabering display; a dramatic swashbuckling maneuver that harks back to Napoleonic times. Utah's St. Regis is no different and invites guests to come watch (and learn the story behind the action) every night on their outdoor patio. For an extra charge you can also opt for a special table side demo too. And yep, you get to drink the stuff too.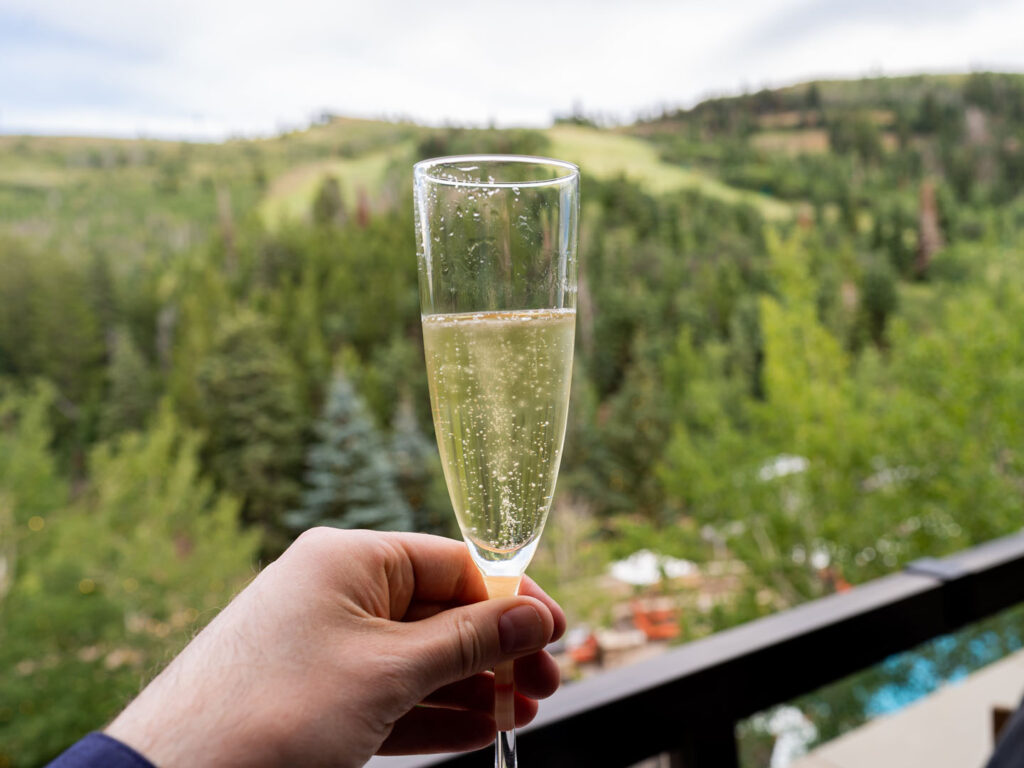 At its heart RIME is a classic steakhouse. There's no attempt at an Alpine twist as some might expect from the setting. There are no twists, no fusions, no extra curricular flourishes of yuzu or za'atar. It's a straight forward menu of meat and fish. Appetizers are accompanied by a range of raw selections while entrees come as both composed dishes, and DIY proteins.
We decide to surf n' turf the menu from start to finish, raw through cooked. After a cute amuse glittering with caviar we began proper with hamachi crudo. The raw yellowtail is treated minimally with lemon and piquillo pepper. There's commendable restraint with the acid, which can toughen fish to shoe leather in no time at all. This is not ceviche. This is a buttery delight and the thick cut fish affords plenty of enjoyable textural bite. It's a dish you've probably seen on American bistro menus to the point of boredom – this is better.
From there we move onto wagyu beef carpaccio – presented in as classic a style as you can want. Bitter arugula, funky shaved parm and a by the numbers EVOO vinaigrette top razor thin sliced beef. The fried capers that cap the plate demand attention, salty and crispy and, "how exactly do I get my hands on more of these without raising suspicion ". We fight over the impeccable breadstick, obviously house baked – en garde – where was that champagne saber again?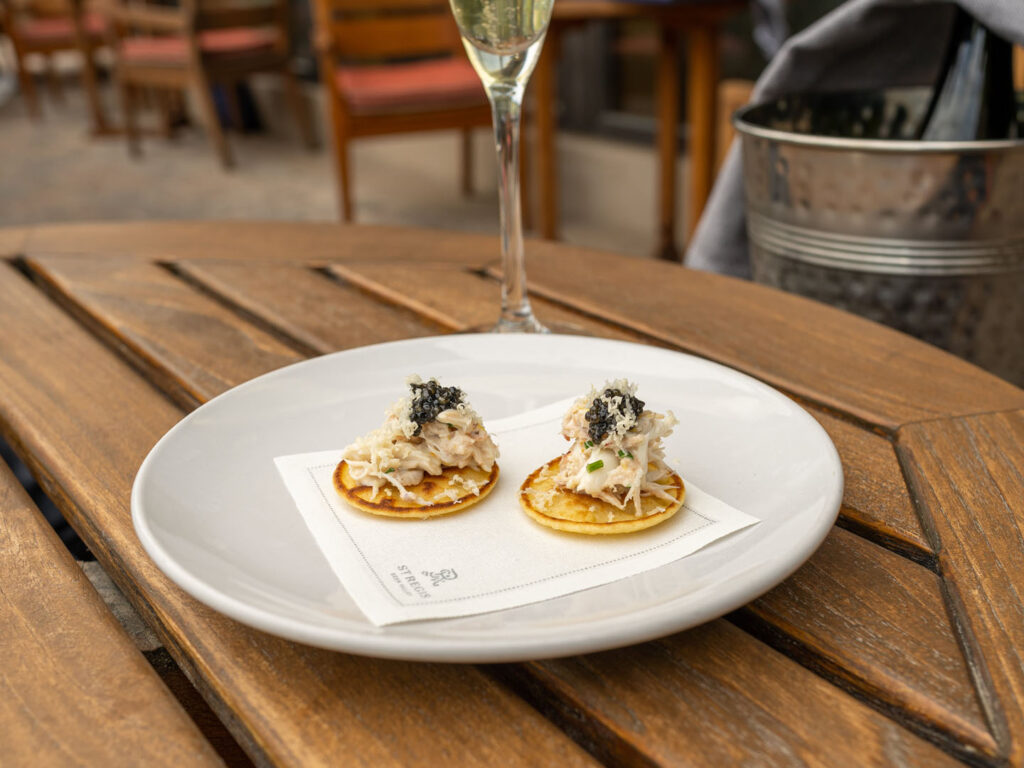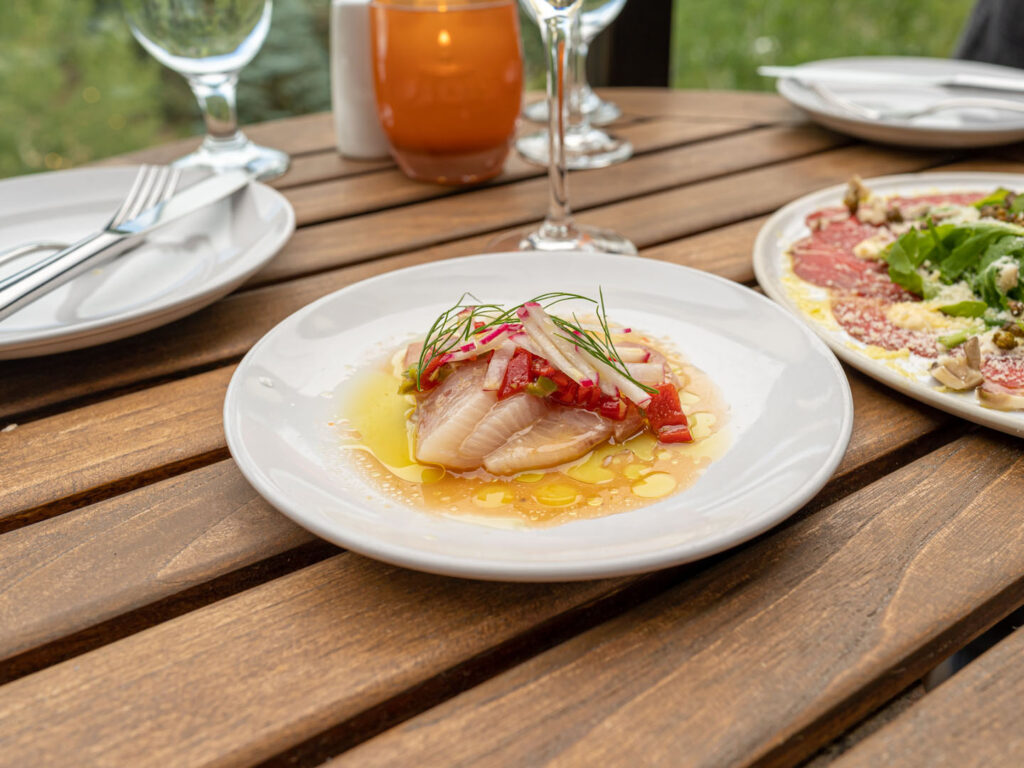 Halibut is our pick from the cooked catch, in part to test the mettle of the kitchen. The fish is notoriously difficult to execute, nine out of ten restaurants typically plate a mediocre example. The low fat content means even 90 seconds inattention on the line results in a listless finish. This is not that. This is cooked just past quivering, right up to gentle fork prod-flakey. Ordered with a side of lemon butter sauce and asparagus, it's clean and light.
And then we come to the headline item. A monstrous twenty two ounces of ribeye cooked to absolute pitch perfection; which is to say armored with a robustly salted crust, yielding to a ruby center. Striations of marbling make every mouthful a dreamy pleasure, from knife swoop to greasy grin. I try to think of the last time I ate a steak this good and I don't remember. Like much of the RIME menu, it's an exercise in quality ingredients handled with the maximum care and minimal convolution.
The steak comes from Niman Ranch and is priced $98. It goes without saying the prices at RIME are not cheap, and nor would you expect them to be given the luxury location alone. I usually shy away from talking prices, eye of the beholder and all that; but I feel it's worth pointing out that this menu is absolutely worth what they're asking. Part of that is the faultless service team. From our sword wielding host Val, through to server Glenn and sommelier Polina. These are hospitality vets and know their stuff inside out, back to front and upside down.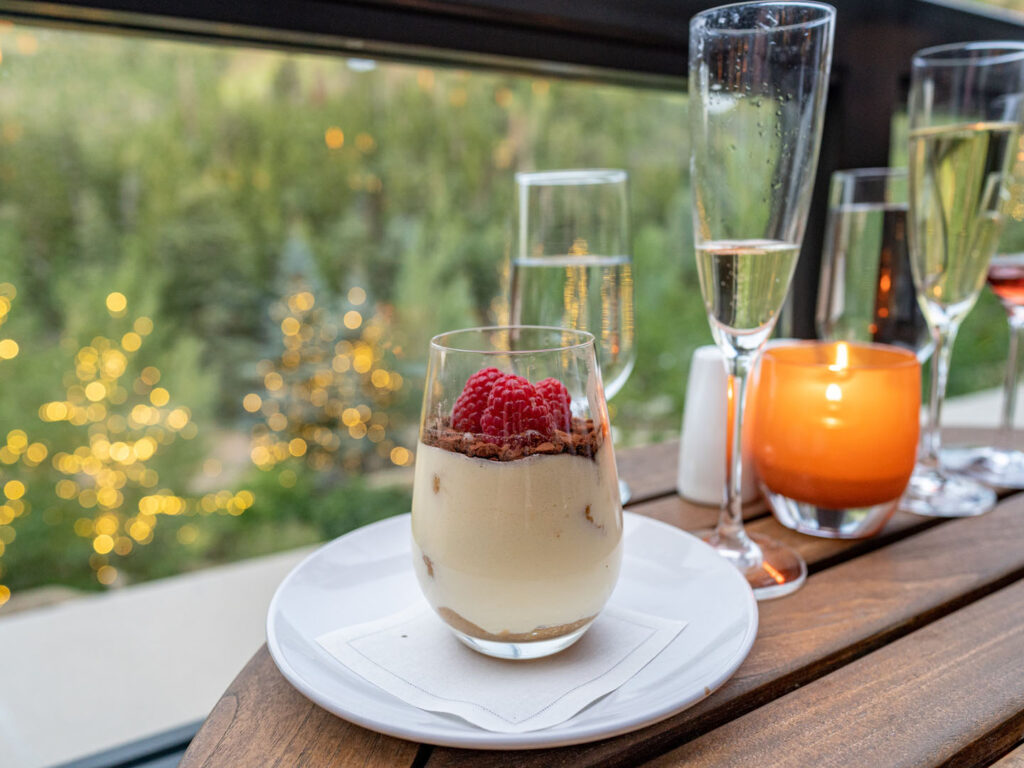 A final dessert menu does the rounds to handkerchief brow swoons and faux protests of "I couldn't possibly manage another bite." Clearly several final bites are in fact managed, before we tumble back down the mountain into the valley. I'm forever asked for special places to celebrate in Utah – RIME just made my list – it should make yours too.
Disclosure: while I was an invited guest of the restaurant, I managed to dine relatively anonymously on the evening of my visit. At any rate, as ever, all thoughts are my own and the small hamster running around the wheel in my head.
Keep the conversation going
Want to stay on top of the SLC food scene, minute by minute, dish by dish? Here are a few other places you should follow along:
Hi, I'm Stuart, nice to meet you!  I'm the founder, writer and wrangler at Gastronomic SLC.  I'm a multiple-award winning journalist and have written in myopic detail about the Salt Lake City  dining scene for the better part of seventeen years.
I've worked extensively with multiple local publications from Visit Salt Lake to Salt Lake Magazine, not least helped to consult on national TV.   Pause those credits, yep, that's me! I'm also a former restaurant critic of more than five years, working for the Salt Lake Tribune.    I'm largely fueled by a critical obsession with rice, alliteration and the use of big words I don't understand.   What they're saying about me: "Not inaccurate", "I thought he was older", "I don't share his feelings".
Want to know more? This is why I am the way I am.
This article may contain content provided by one of our paid partners. These are some of the best businesses in Utah. For a list of all our current and past relationships see our
partnership history page
.