Citizens
Pictured above are the swanky new digs for Dave Morris' latest outing in SLC. Morris is the busy bar-trepreneur behind several local watering holes. With the opening of Citizens in downtown Salt Lake City, Morris has taken a different approach however. The bar (at 33 S 300 E) has a sleeker, more grown up design aesthetic, as compared to the the sudsy sports bar vibe of Ice Haus, or the raucous energy of Piper Down.
There's an obvious focus on cocktails at the cozy 1120 square foot bar – which launched with a soft opening this past weekend. Initial opening hours are Wed-Thu (4-11) and Fri-Sat (4-12); expect those to expand as the business get their feet under them.
Drinks on the opening cocktail menu run around $12-$16 and include staples such as an old fashioned, and Manhattan. No word yet on the food side of the business, watch this space.
Featured image above, credit Citizens.
El Cholo
After nearly eighteen months of eager anticipation and a boat load of press inches, this Mexican restaurant is now open and by all online accounts – generating wait times out the door. The Eh Cholo story is a century long one that spans six generations. Regarded as an L.A. institution by many, the Sugar House opening is the first foray outside of California for the group.
The menu copies that of the SoCal original, replete with each dish marked by its respective launch year; some go all the way back to 1923. The 9,000 square foot space certainly looks the part from online snaps, the ground floor is anchored around a large bar area – which is also open, given the restaurant recently secured a full service restaurant license. For now the rooftop patio is a work in progress.
Bake Shop
This one via the Trib's Sean Means who writes about The Bake Shop in Park City's Kimball Junction. Means explains it's the creation of husband-and-wife business partners Josh and Paige Courtney and their partner, former U.S. Olympic freeskier Devin Logan. The Courtneys opened the bakery across the street from their restaurant, Courtney's Chop Shop." Be sure to signup to the Trib's weekly Utah Eats newsletter here for tipoffs from their team.
Chubby Baker
One more from Means who wrote about this Asian American bakery in SLC expanding to a second location in Orem. Means writes that, "the filled doughnuts there feature such Asian-inspired flavors as passionfruit cream cheese, ube cream, hot guava and coconut cream".
Uncle Jeffi's Place
Now officially open in the former Holladay location of Pig & A Jelly Jar. Open daily 7.00 a.m. to 3.00 p.m. Uncle Jeffi's is the work of restaurateur Anny Sooksri – owner of the adjacent FAV Bistro (amongst many others). The menu is one of classic diner foods, as well as several Thai dishes.
I Heart Mac & Cheese
The Tribune's Kolbie Peterson caught this one writing, "If you're craving macaroni & cheese, I Heart Mac & Cheese is the place for you." I Heart Mac & Cheese is a chain out of Florida- with its first location in Utah opening in Spanish Fork.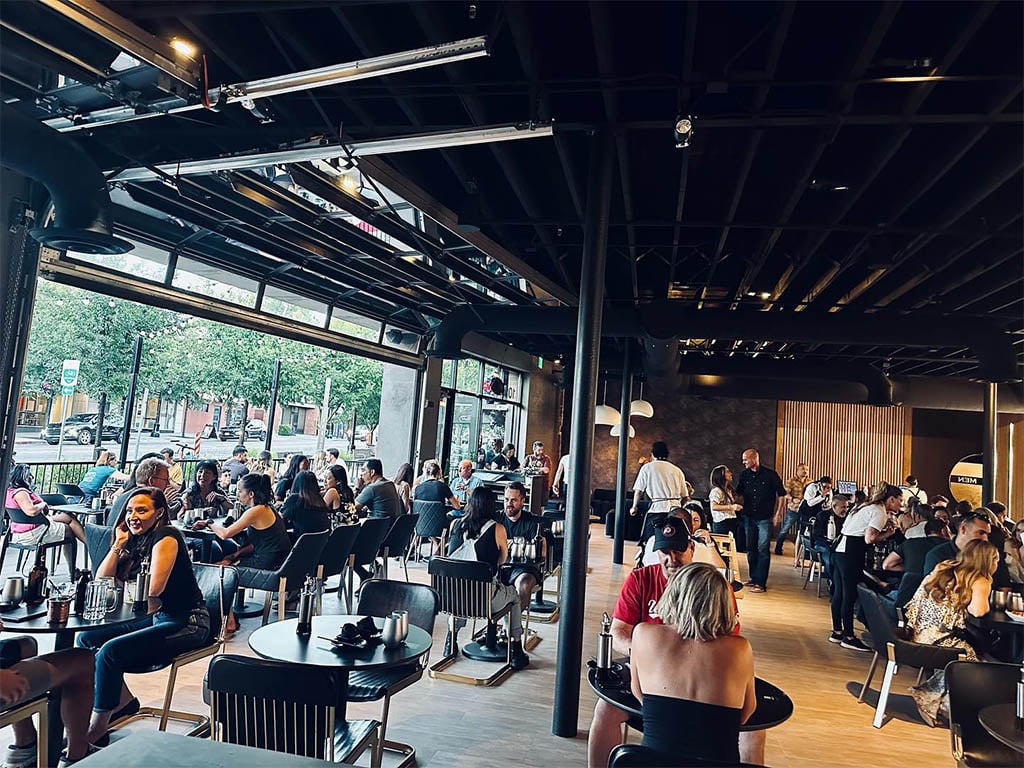 Mint Sushi Sugar House
The opening of chef Soy's (Ariunbold Batsaikhan') latest Mint location is now complete. Moving deftly into the large space left vacant by Flatbread Pizza's departure in Sugar House, the restaurant is the latest in an ever changing lineup. The opening is perhaps the grandest yet for the group that now encompasses four locations across the Wasatch.
The format remains the same as the prior openings though the restaurant's website notes that seating at the Sugar House location is on a first come first basis (no reservations). If you're in the area, consider a visit sooner than later – remember roadworks are expected to transform 2100 S for most of next year.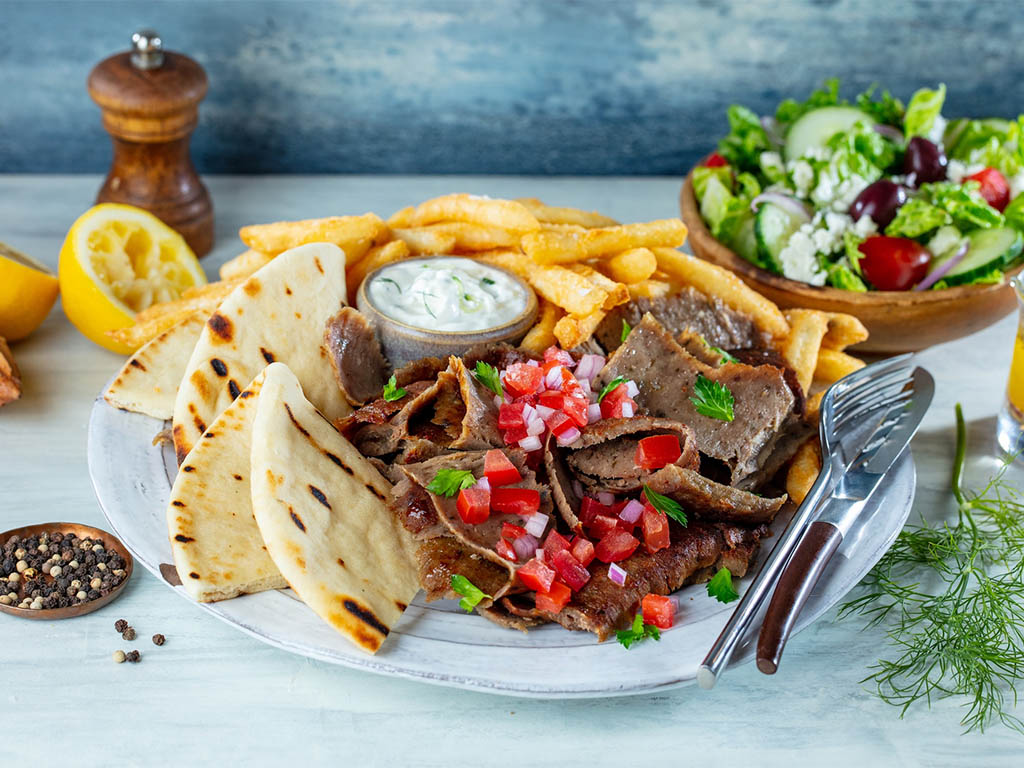 The Great Greek Mediterranean Grill
Now open in Draper. Yes it's a chain, but hey, who can say no to more gyro. Not me. As well as a solid looking wrap the menu is quite the extensive one offering salads, bowls, and various plates. Out of state reviews for the brand look positive.
Matcha Cafe Kyoto
Our very own Pho King recently wrote about the opening of Matcha Cafe Kyoto in Sugar House. I'll let him do the talking on this one. "The verdict? It's good. With the popularity of matcha, I think it's great to see Salt Lake's first matcha-dedicated cafe open. I visited twice in a single day and I'm certain I'll be back. Prices are a bit steep, but they're using ceremonial grade matcha. I'm told that the term "ceremonial grade" is unregulated and has become a sort of marketing buzzword that may or may not be indicative of quality. Regardless, I think their matcha is noticeably on a higher tier than other shops. The vibes are great, the store looks beautiful, and the staff is friendly. The store is still in a soft opening and finding their footing."
Matteo Italian Restaurant
Repurposing the former Ascent Kitchen space at 439 E 900 S, is this new Italian spot. Matteo has gotten off to as good as any start as I've seen in recent years – achieving a perfect five stars on Google's reviews platform. Practically unheard of. The menu offers a traditional Italian multi-course experience, pasta dishes tun $22-32 with big proteins $26-$54.
The Oakley Diner
After our last new restaurant a kindly reader tipped me off to the fact that I'd missed the re-opening of this one. The Park Record wrote this comprehensive story on new owner Steve Smith and the venerable diner that has echoes of Ruth's in SLC.
The record write that Smith has been, "working on the eatery for nearly two years. It's finally expected to open later this month, after the scheduled grand opening in July was delayed. Smith wants to see it become as successful as Ruth's Diner in Emigration Canyon, a spot known for its beautiful location, great food and wonderful atmosphere. The history of the dining car, which was manufactured in 1939, brought to Oakley by businessman Keith Walker in 2007 and listed on the National Register of Historic Places in 2009, embodies what Smith is aspiring to do in Oakley."
One Noodle Bar
A third location for this largely Japanese driven restaurant is now open in Midvale (867 E 4500 S) joining Sandy and West Jordan. One Noodle Bar's menu features ramen, soba, udon, teriyaki, fried rice dishes as well as five different bao, both sweet and savory.
Roots Coffee Sugar House
The second location of this local coffee company opened the doors on September 30th. HEre's the details direct from the businesses marketing team.
Press release
Local owners, Kenzie Packard and Ginalen Soto can't wait to brew up this exciting adventure in a community they admire and love. Kenzie and Ginalen's love affair with coffee blossomed during their travels, with the coffee-rich city of Cartagena, Columbia, leaving an incredible mark on their hearts. It was here that the idea of Roots Coffee first took root–an idea to create a cozy and inviting cafe that would encapsulate the richness and warmth of genuine connections forged over a cup of coffee. Upon returning to Salt Lake City, Kenzie and Ginalen applied the knowledge gained from their global adventures to establish Roots Coffee & Co., which would go on to earn them the title of Best Coffee Shop in Salt Lake City for three consecutive years (2021, 2022, 2023) due to their commitment to the community and dedication to putting "people first, coffee second".
Roots Coffee's expansion into Sugar House was a natural progression for Kenzie and Ginalen, who were drawn to the neighborhood's unique charm and historical significance. "We are so excited to be a part of the Sugar House community. This community has soul, charm, and so much vitality; we can only hope to add to its beauty", said owner Kenzie. Their journey as business owners has taught them the value of perseverance, adaptability, and the joy of creating a space that welcomes all.
As a token of appreciation to their new and loyal customers, Roots Coffee is offering an exclusive loyalty program bonus. All customers who sign up during the first two weeks of operation will receive an extra 5 beans added to their account. Roots Coffee's grand opening promises to be a celebration of coffee, community, and meaningful connections. Join Kenzie and Ginalen on September 30th and become a part of the Roots Coffee family.
Tokyo Tower
This new sushi joint is the (co)-work of restaurateur Hailiang Lin – the name behind Korean BBQ group OMBU Grill. Tokyo Tower restaurant opens along State Street at 1158 S – the former home to Royal Hot Pot, Dim Sum House, and Rice.
Wild Peru
A new Peruvian eatery for the strip mall lot at 145 E 1300 S. All the familiar favorites are here at Wild Peru from lomo saltado through cau-cau. The menu is a relative rich one featuring a couple of lesser seen options (here in Utah) – duck with rice and huancaina sauce for example. Also worth checking out, a lineup of combo platters allowing guests to sample a little of this and that at once.
Coming soon
Bok Bok
The Woodbine food hall's latest tenant will be this well rated Korean fried chicken spot out of Provo. No word on the official time line as far as I can see yet.
Dave's Hot Chicken
Via press release
Dave's Hot Chicken, the renowned fast-casual restaurant specializing in mouthwatering, Nashville-style hot chicken, is thrilled to announce its latest expansion in the vibrant state of Utah. This exciting venture marks two new locations in Utah, bringing the fiery heat of Dave's signature dishes to the heart of Salt Lake City's Sugar House neighborhood and the Draper area.
Sugar House's new location is currently under construction with another location in the works with preliminary plans for the Draper area. Right now, there are two Dave's Hot Chickens open for business in Orem and Midvale.
Dave's Hot Chicken is delighted to team up with Mountain West Commercial Real Estate agents Stephanie Buranek, J.R. Moore, and Russ Harris to make this expansion a reality. Their expertise in the local real estate market and dedication to helping businesses thrive have been invaluable in securing this prime location in Draper.
"We are excited to bring Dave's Hot Chicken to Draper, Utah. This vibrant city is the perfect setting for our third location in the state," Buranek said. "Dave's Hot Chicken has received an overwhelmingly positive response in Utah, and we can't wait to introduce even more food enthusiasts to our delicious, crave-worthy hot chicken offerings".
The new Dave's Hot Chicken location in Draper will not only tantalize taste buds but also create job opportunities for the local community, adding to the economic vitality of the area. Stay tuned for more details on the grand opening of Dave's Hot Chicken in Draper, UT.
Permit watch
MexBeast – This one appears to be a new vendor for the Salt Lake City Eats ghost kitchen / commissary at 23 N 900 W. Link.
Sugar Spot Boba Tea – Over at 378 W 300 S in SLC this permit states, "New tenant build-out on ground floor retail space of existing Olive Apartment building. New build-out is a tea shop, part kitchen area, part dining space." Link.
Bonnie & Clyde's – A new restaurant looks likely for the project coming together just South of the Grand America at 611 S. Main Street. Link.
Previously mentioned with no further update
We've previously written about the following restaurants in posts tracking new restaurants around Utah. We've heard no further news on these at this time – but that's not to say they didn't open! If you know of any business opening that eluded our gaze, please do get in touch.
Opening a new restaurant in Utah? Be sure to read our restaurant resource section which includes info on everything from marketing through POS systems.
Hi, I'm Stuart, nice to meet you!  I'm the founder, writer and wrangler at Gastronomic SLC.  I'm a multiple-award winning journalist and have written in myopic detail about the Salt Lake City  dining scene for the better part of seventeen years.
I've worked extensively with multiple local publications from Visit Salt Lake to Salt Lake Magazine, not least helped to consult on national TV.   Pause those credits, yep, that's me! I'm also a former restaurant critic of more than five years, working for the Salt Lake Tribune.    I'm largely fueled by a critical obsession with rice, alliteration and the use of big words I don't understand.   What they're saying about me: "Not inaccurate", "I thought he was older", "I don't share his feelings".
Want to know more? This is why I am the way I am.
This article may contain content provided by one of our paid partners. These are some of the best businesses in Utah. For a list of all our current and past relationships see our
partnership history page
.