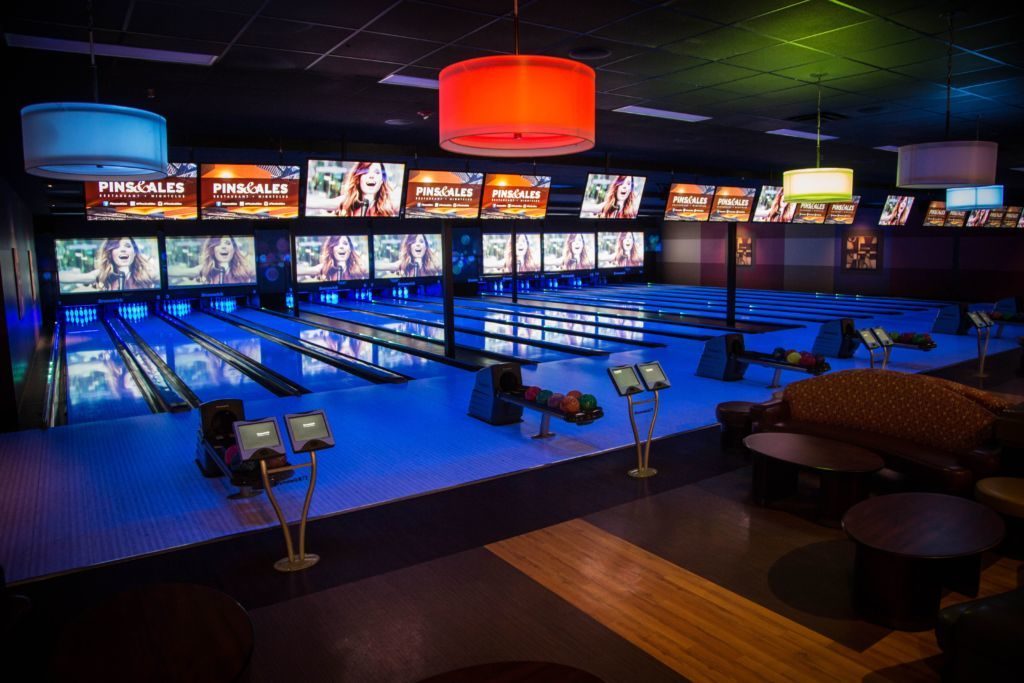 The headline news out of the October DABC meeting was the increasing pressure on the state's current inventory of bar licenses. Before the meeting only one license was available for the entire state; though a second did become available during the course of proceedings with Button Down Bar forced to forfeit their license due to ongoing confusion and lack of clarity over ownership.
Seven applicants competed (see below) for the scant supply with the winners crowned as Bout Time's new location in Lehi and Pins N Ales headed to West Valley City and the Valley Fair Mall.
The outlook moving ahead doesn't look much better either, with only three more licenses projected to become available by July 2020! At that point population assessments may increase the tally. Expect this one to generate increasing amount of column inches and angst, as even commissioners expressed their frustration to be in this situation – again.
DABC News
Full service licenses (beer, wine liquor)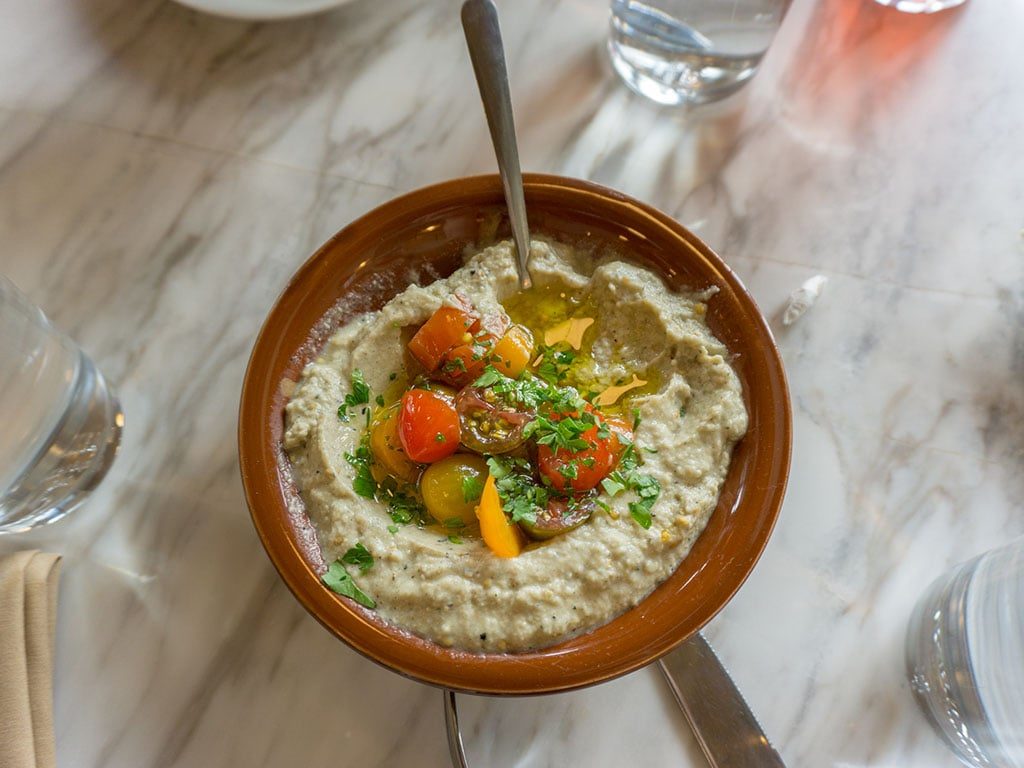 Bona Vita Italian Bistro, Lehi
Epic Casual Dining, Midvale
Roughlock Resort, Monticello
Steiny's Family Sports Grill, Ogden
Calvario's Family Restaurant, Parowan
Gourmandise The Bakery, Salt Lake City
Mint Tapas & Sushi, Sandy
Athena Beans Coffee House & Bistro, Sandy
Hokkaido Sushi Bar, South Jordan
O Crab, West Jordan
Sweet Lake Biscuits & Limeade, Draper, conditional
Nacho Daddy, Salt Lake City, conditional
Mr Shabu, Salt Lake City, conditional
Pepito Moe's, Salt Lake City, conditional
Laziz Kitchen, Salt Lake City, conditional
Carson Kitchen, Salt Lake City, conditional
Hallpass, Salt Lake City, conditional
Nohm, Salt Lake City, conditional
Tsunami Restaurant & Sushi Bar, Salt Lake City, conditional
La Trattoria Di Francesco, Salt Lake City, conditional
La Puente Restaurant #7, Sandy, conditional
Limited service license (beer and wine)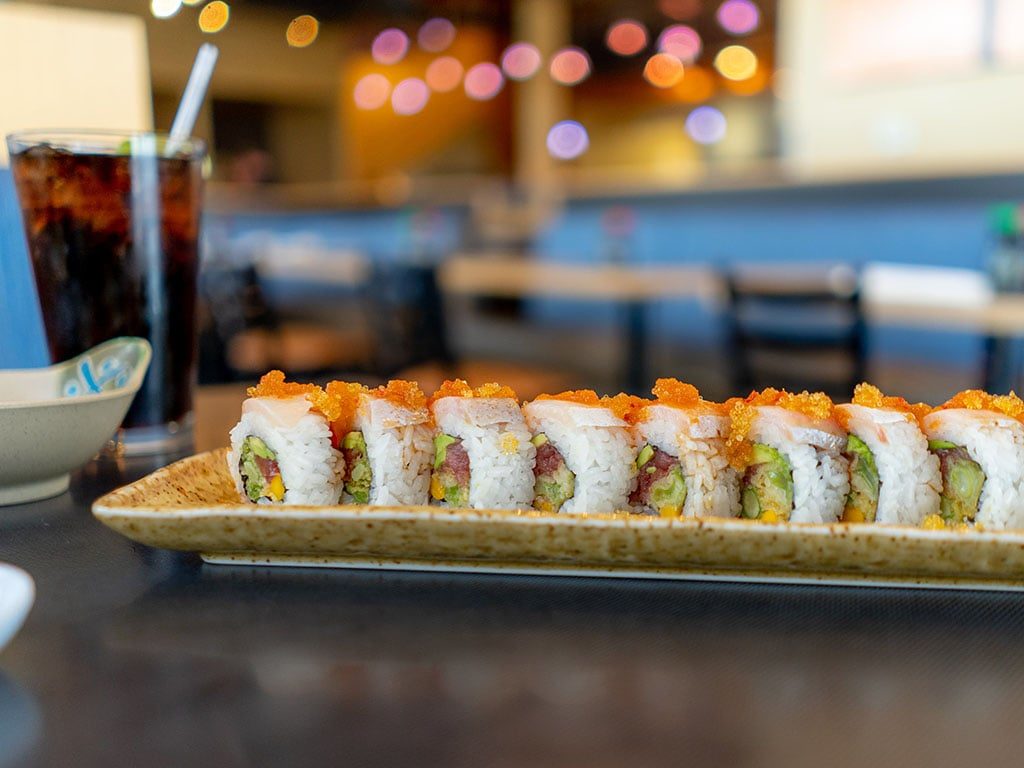 Lee's Mongolian BBQ, Ogden
Kickin Seafood, Layton
Pork Bellys Eatery & Catering, St George
Don Pedrito Gourmet, Taylorsville
Cafe Trang, Draper
Stella's American & Italian Bistro, Ogden
Momo's Japanese Sushi & Ramen, Logan, conditional
Fat Jack's Burger Emporium & Taphouse, Ogden, conditional
Oishi Sushi, Orem, conditional
Bar licenses
As mentioned above, a total of seven applicants appeared before the commission in October – this is the full list:
Bout Time Pub & Grub, Lehi
Grid City Beer Works, Salt Lake City
Jackson's Base Camp, Park City
Pins & Ales Restaurant & Brew Pub, West Valley
Redemption, Herriman
Trolley Wing Company, Salt Lake City
Calavera Cantina, Salt Lake City
Calavera Cantina was the only new applicant on the docket – planning to offer an agave driven spirits bar in the heart of downtown SLC. The upscale bar will open adjacent to the Salt Lake City convention center.
Others
Trolley Wing Company's planned return to their trolley car origins was somewhat hampered by the failure to secure a bar license at the meeting. Instead, and despite reasoned protest, owner Jess Wilkerson was forced to go home with a Beer Tavern license as consolation. For now the TWC car will come back pouring only beer; though Wilkerson noted the space was not designed with this in mind, and the licensing change will be problematic in the cramped space.
Lastly Rob Sergent of Alpine Distilling joined the DABC Advisory Board as part of the October session.
Dine O Round
A final quick reminder that there are two more days left to enjoy the yearly Dine O'Round event – the yearly downtown SLC bash that offers up a ton of savings and ends on November 3rd. The Downtown Alliance recently updated the sample menus for 2019, so you can get more of an idea of whats available online here.
Cards on the table time – this site costs a not insignificant amount of money and time to operate. A number of the businesses that support this site with cold hard cash are taking part and if you're looking to check them out this would be the perfect time. Spend your dollars here folks:
Restaurant closures
Cafe Anh Hong
With little fanfare or fuss, the dim sum institution that was Cafe Anh Hong quietly shuttered last weekend. The closure puts an end to the restaurants twenty five year stint of glorious cooking.
Frankly this is a huge blow to the local dining scene, at least in my book and the news was massively under reported (was it even at all?) The restaurant easily served up some of the very best Cantonese and dim sum cooking in the state; probably surrounding states too. The restaurant hopes to stage a comeback if a suitable new location can be found. Here's hoping. Here's praying in fact.
Kiraaak
I have to confess I didn't spot the closure of this downtown-edge Indian eatery; not until I saw the new Gura's Spice House (out of Herriman) open up in the same spot. This location has been bedeviled for some time, Copper Bowl vacating the spot ages ago to make way for Kiraaak.
Last Course
Out of nowhere this multi-unit dessert shop shuttered overnight during October. The chain included a location on Regent Street in downtown SLC which also recently saw the closure of Fireside on Regent; also covered in last month's It's A Wrap.
Hot Buns
Not a closure per se, as this concept never actually opened in earnest. News came to me this week though that Ryan Lowder's walk up bao concept has now been scrapped. Meanwhile, Salt Laker's will continue to hope that someone remakes at least some version of Plum Alley and their spectacular cuisine sooner and later.
Ritual Chocolate new releases
Hot off the presses, or should that be, err, actually I have no idea how they make chocolate…hot off whatever they use – new seasonal specialties from SLC's Ritual. Here's the full info. Side note, that mulled wine is spicily-spectacular:
Ritual Chocolate is releasing four new chocolate bars, just in time for the fall season. Inspired by Utah's impressive landscapes and flavors unique to the state, Ritual Chocolate's new flavor profiles are a nod to the place they call home.
The four new flavors include Honeycomb Toffee, Juniper and Lavender Chocolate, Pine Nut Chocolate and S'mores. Each bar has its own unique feel and inspiration, highlighting the Utah landscape and it's rich ingredients. 
"We wanted to create a line of bars that was unique to our location," said Anna Davies, co-owner of Ritual Chocolate. "We have been working on these flavors for some time so we are excited to have these out in the world for people to enjoy." 
Honeycomb Toffee takes Belize cacao and blends it with house-made honeycomb, using local Hollow Tree Honey which sources from hives across the Wasatch Mountain range. The Juniper and Lavender bar is inspired by the high mountain meadows, sourcing the lavender from local Lavender Hill farms. The Pine Nut bar combines Ritual's dark chocolate with ground pine nuts  inspired by the Pinyon pine woodlands in the Great Basin. Lastly, the S'mores bar, made with caramelized sugar, topped with graham cracker and reminiscent of a night spent camping in the mountains, is Ritual's solution to a s'more without having to tow around the ingredients. 
Within the past year Ritual Chocolate has also released a new series of drinking chocolate along with a hugely popular subscription box program. 
Savor The Summit to skip 2020
One of the dining calendars prominent anchors has decided to take a fallow year in 2020. No word on why, but onlookers might have noted a schism of sorts opening up in 2019; with a few Main Street restaurant's ditching the event in favor of their own fun. Here's the formal release:
Historically a fixture down the center of Park City's Main Street each June, Utah's largest outdoor dinner party will take a summer vacation in 2020. The Park City Area Restaurant Association's (PCARA) annual Savor the Summit, which has seen tremendous growth and admiration over the last 13 years, plans to reveal a new take on Park City's beloved summer dining event. Guests and participating restaurants anticipating the newly enhanced dining experience can mark their calendars for the next Savor the Summit on June 26, 2021.
"Given the world-renowned reputation of Park City's dining scene, our culinary teams are always leading, innovating and creating the most unforgettable dishes and dining experiences in the industry," said PCARA executive director Ginger Wicks. "Our goal is to take 2020 to evaluate the immense success Savor the Summit has brought to our restaurant community and unveil an even more memorable experience for our guests when we return in 2021."
PCARA will seek input from past guests of Savor the Summit, as well as representatives from the City and restaurants throughout the community to acknowledge the annual event's strengths and explore new opportunities to strengthen, expand and build a refreshed, invigorated dining spectacle.
"The collaborative efforts of our restaurants and the ongoing enthusiasm from return guests are what have made Savor the Summit so successful," said Wicks. "We are excited to take the time to fully engage our dining partners and patrons in this process to bring their fresh perspective and new ideas to life in many more Savor the Summit events to come."
Chili Beak returns
This one coming by way of Facebook. After apparently reaching the end of the line, the popular chili oil condiment is making a return to life under new ownership. Here's the full story posted:
The Spicy Roasted Chili Oil that you love returns under new ownership and same original recipe. Chili Beak has partnered with A Priori Specialty Importing and Distributing as the exclusive retail distributor for Utah, and will have product back in stock at all Harmon's, Caputo's and specialty retailers in November.
We'd like to extend our gratitude and congratulations to Jason and Giselle McClure, who began Chili Beak in 2014, at the Downtown Farmer's Market. After 5 years of devoting their time and energy to grow the business, they recently announced that Chili Beak was closing its doors. By the next day, all Harmon's and Caputo's locations were sold out. A Salt Lake City foodie and entrepreneur loved the product so much and shared their passion for spicy foods, that together they worked to keep the beak alive. 
Keep an eye out for Chili Beak at the Winter Downtown Farmer's Market, Caputo's, Harmons, and follow us on Facebook for events, recipes and special offers.
Wasatch Brewery branding refresh
Over at Wasatch Brewery, bright and bold new packaging has launched to mark the recent 5% ABV beer laws. Here's the full presser:
Park City's Wasatch Brewery announces an exciting design refresh, including updates to cans and secondary packaging. The revamped aesthetics align with an upcoming change in Utah legislation allowing stronger beer – from 4% ABV to 5% ABV – to be sold at convenience and grocery stores. The change goes into effect November 1, at which point Wasatch's new packaging will start to appear on shelves throughout their 20-state distribution footprint.
"Wasatch has been evolving since we laid the groundwork for craft beer here in Utah over 30 years ago," said Wasatch Marketing Manager Maxwell Christen. Since its inception, the brewery has remained at the forefront of the craft beer industry with provocative branding, innovative brews and a dedication to the Park City community. The new redesign of the Wasatch brand represents a step in the continuing evolution of Utah's most enduring brewery.
Wasatch's new design will move away from detailed painterly images and toward clean, bright, font-driven graphics and prominent logo placement. Wasatch's Creative Director, Scott Doutre, said, "Some elements will feel like familiar reinterpretations of long-standing design icons that have been connected to the Wasatch brand for years. The new packaging is bright and attractive so it will 'have legs and walk off the shelves' but still have a strong connection to the brand – irreverent and with attitude."
To go along with the new look, Wasatch will introduce two new beers – Pickup Lime Sour Ale and Island Hop Tropical IPA. Pickup Lime is a tart, refreshing seasonal release that's low in bitterness and high in drinkability at 4.8% ABV. Joining the year-round roster is Island Hop Tropical IPA, a fruity, unfiltered, and easy-drinking brew at 5% ABV, boasting notes of pineapple and orange. 
Craft beer lovers can find Wasatch's new packaging on shelves starting November 1, with some adjustments to ABV at grocery and convenience stores according to Utah's new legislation. Pickup Lime Sour Ale and Island Hop Tropical IPA will also debut at that time.
Other items
Current dining deals
The following coupons are some of the most interesting / best coupons right now. Disclosure: some links may be affiliate links, eg Groupon, Restaurant.com, and we earn a small commission from each sale.
Beirut Cafe – $6 for $15 coupon at this great Lebanese eatery.
Chedda Burger – Enjoy a delicious burger with this $6 for a $15 coupon.
City Brew Tour – Nearly 30% off thus four hour guided tasting and tour of Utah brews.
Este Pizza – 40% off the popular Salt Lake pizza restaurant.
Itto Sushi downtown SLC – 38% off via Groupon. Fun sushi spot.
Kaze Sushi – 30% off this brand new Japanese restaurant in downtown SLC.
Maize Tacos – 30% off this downtown SLC taco restaurant on to go orders.
Per Noi – Italian food with a fun discount – $10 for a $25 certificate.
Ramen Legend – Sugar House Japanese spot, coupon valid for take out or dine in.
Santo Tacos – $6 for a $15 coupon.
Keep the conversation going
Want to stay on top of the SLC food scene, minute by minute, dish by dish? Here are a few other places you should follow along:
Hi, I'm Stuart, nice to meet you!  I'm the founder, writer and wrangler at Gastronomic SLC; I'm also a former restaurant critic of more than five years, working for the Salt Lake Tribune.  I've worked extensively with multiple local publications from Visit Salt Lake to Salt Lake Magazine, not least helped to consult on national TV shows.
I'm a multiple-award winning journalist and have covered the Utah dining scene for the better part of fifteen years.   I'm largely fueled by a critical obsession with rice, alliteration and the use of big words I don't understand.   What they're saying about me: "Not inaccurate", "I thought he was older", "I don't share his feelings".  Want to know more? This is why I am the way I am.
This article may contain content provided by one of our paid partners. These are some of the best businesses in Utah. For a list of all our current and past relationships see our
partnership history page
.