Fine dining – a term that's used a lot – but means different things to different folks. Maybe you're looking for the best chef in the city? Perhaps you're looking to impress your special other or maybe you're looking for a stylish spot for a business lunch or dinner.
One thing is for certain, if you're looking for fine dining – you're looking for exemplary cuisine, great service and a wonderful atmosphere. From white tablecloth to chef driven seasonal cooking, we're certain our this of fine dining establishments will delight.
1 – Log Haven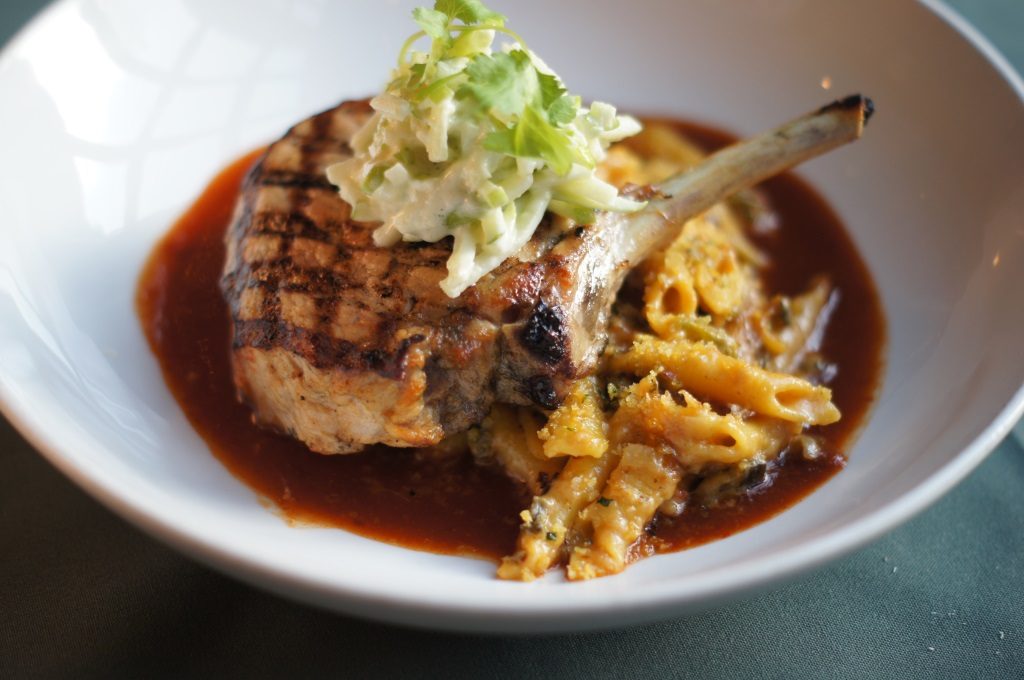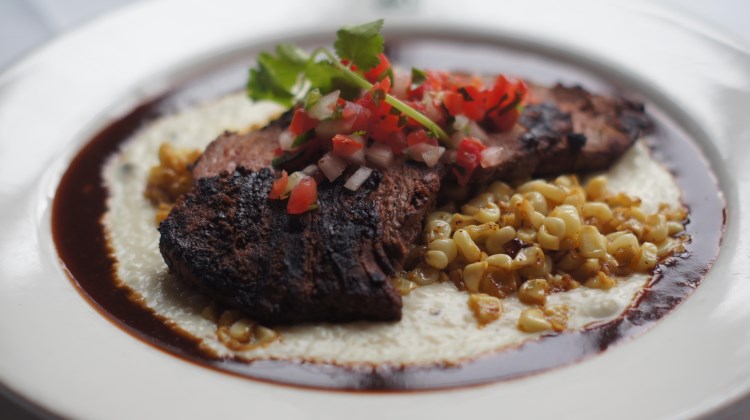 Top of our fine dining list is one of the very best restaurants in all of Utah, perhaps even the greater mountain West. Located just four scenic miles up idyllic Millcreek canyon you'll find the spectacular Log Haven restaurant.
Chef Dave Jones' menu embraces the rustic mountain setting with a dash of Southwestern spice and flair. Keep an eye out for sublime dishes like Achiote Grilled Calamari with salsa verde, fresno peppers and onions, crisp tortillas, lime aioli; or Tea Brined Duroc Pork Tenderloin with hazelnut – apricot quiona pilaf, roast winter squash, huckleberry gastrique.
The wine list is hand curated by wine impresario Ian Campbell and offers a robust selection for any occasion; indeed the restaurant also crafts its own in house wine label with the help of Santa Barbara based Longoria Wines.
The wow factor at Log Haven isn't just on the plate though, the restaurant traces its root back to 1920, built by Salt Lake steel magnate L.F. Rains. Rains' eye popping creation sits amongst flowing waterfalls, wildlife and soaring trees. We can't think of any other Utah restaurant that can compete on the scenery alone.
The Log Haven main dining room floods with natural light and mountain vistas before switching to flickering candlelight as the sun sets. In warmer months, dine al fresco on the secluded patio space and take in the wonderful mountain atmosphere: gently swaying trees and trickling waterfalls your backdrop to dinner.
If you're time in SLC is limited and you want to visit just one unmissable restaurant – stop reading right now and head to Log Haven.
6451 E Millcreek Canyon Rd, Salt Lake City, UT 84109
(801) 272-8255
www.log-haven.com
We're proud to have Log Haven as the sponsor for this page.
2 – SLC Eatery
SLC Eatery is the work of chefs Paul Chamberlain (also owner) and Logen Crew. Both chefs have a rich award winning career on the SLC dining scene; most notably scooping many a plaudit for the much missed Fresco.
SLC Eatery is the duo's first solo project and it's an eye popping endeavor at that. The menu riffs on various International flavors, but most fun is the restaurants dim sum style cart that wanders the floor during service. While you're waiting for your app or entree just grab a small plate or two and sample the creative cooking that changes daily.
1017 Main St, Salt Lake City, UT 84111
(801) 355-7952
Brunch menu
3 – HSL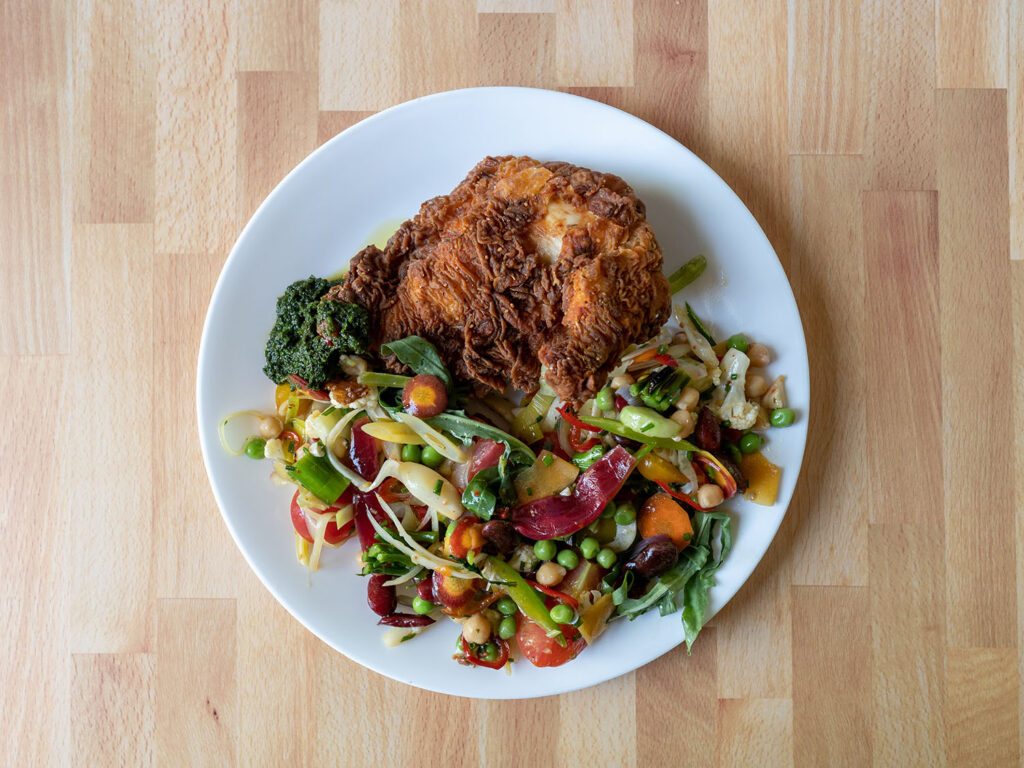 There's a reason Briar Handly's HSL routinely tops best of lists, both critics and readers alike. His cuisine, perfected first at Park City's Handle, is some of the very finest in SLC, heck Utah.
Signature items such as Handly's General Tso's deep fried cauliflower are ever present, but with the hyper seasonal, locally sourced when possible menu – precise offerings are always in flux. Worthy of note is the restaurant's wood fired oven, left behind by a former pizza place, that Handly's team uses to great aplomb with many of the menu itemss.
418 E 200 S, Salt Lake City, UT 84111
(801) 539-9999
hslrestaurant.com
4 – Oquirrh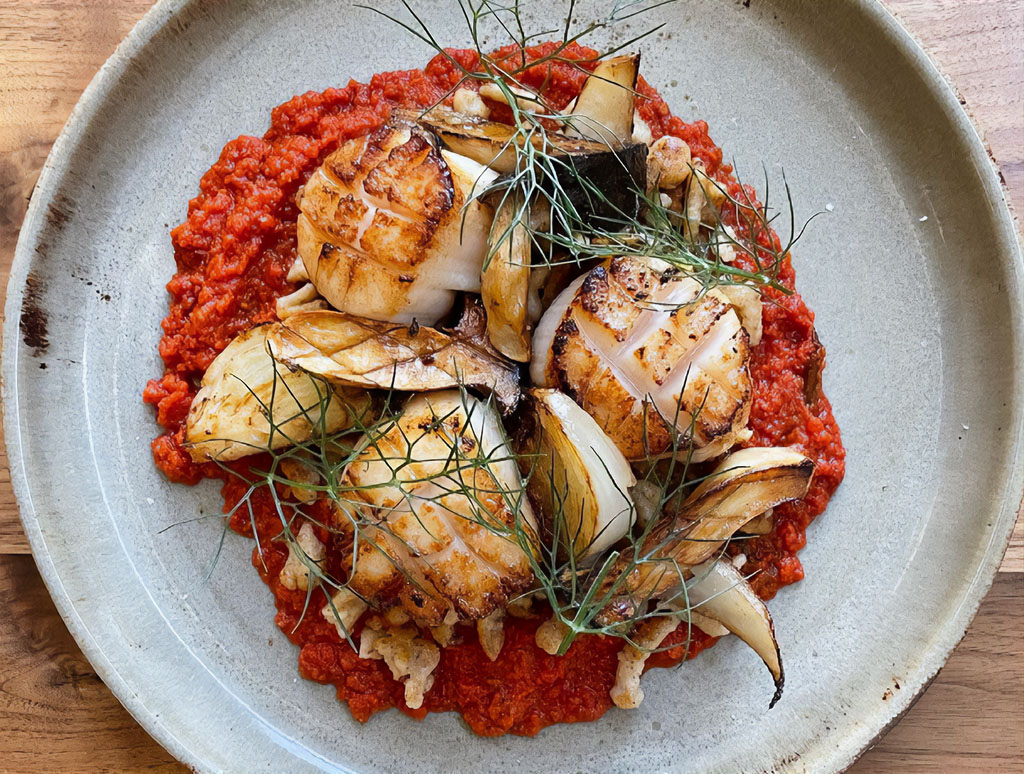 Oquirrh is the work of wife and husband duo Angelena and Drew Fuller. Drew works the back of hose and Angela is the beaming smile and service up front. Along with a stellar supporting crew this is one of the best chef-driven and seasonal menus in the state of Utah. Bar none.
368 E 100 S, Salt Lake City, UT 84111
(801) 359-0426
oquirrhslc.com
5 – Pago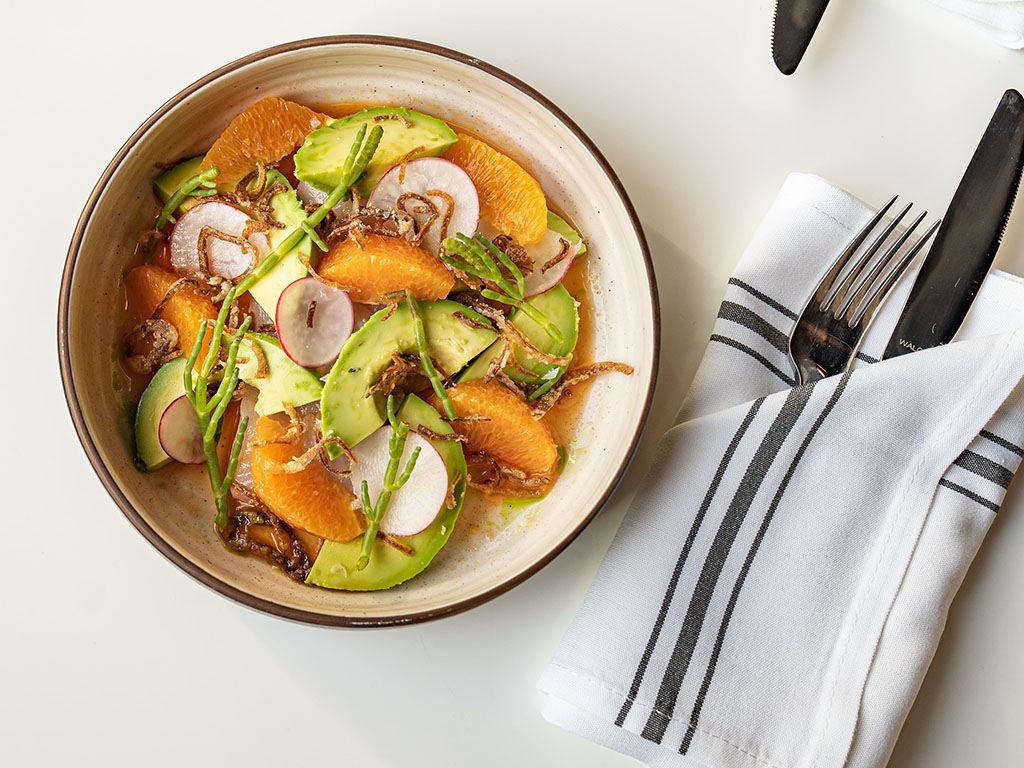 Pago was arguably Utah's first farm to table restaurant that with sister restaurant Finca, helped to push the boundaries of using locally produced fare, to create magical and seasonal dishes. The intimate space in SLC's hip 9th and 9th area fills up fast nightly. You'll want to head back time and time again though to sample the ever changing menu matched with sommelier Evan Lewandowski's perfect pairings.
878 S 900 E, Salt Lake City, UT 84102
(801) 532-0777
www.pagoslc.com
6 – Copper Common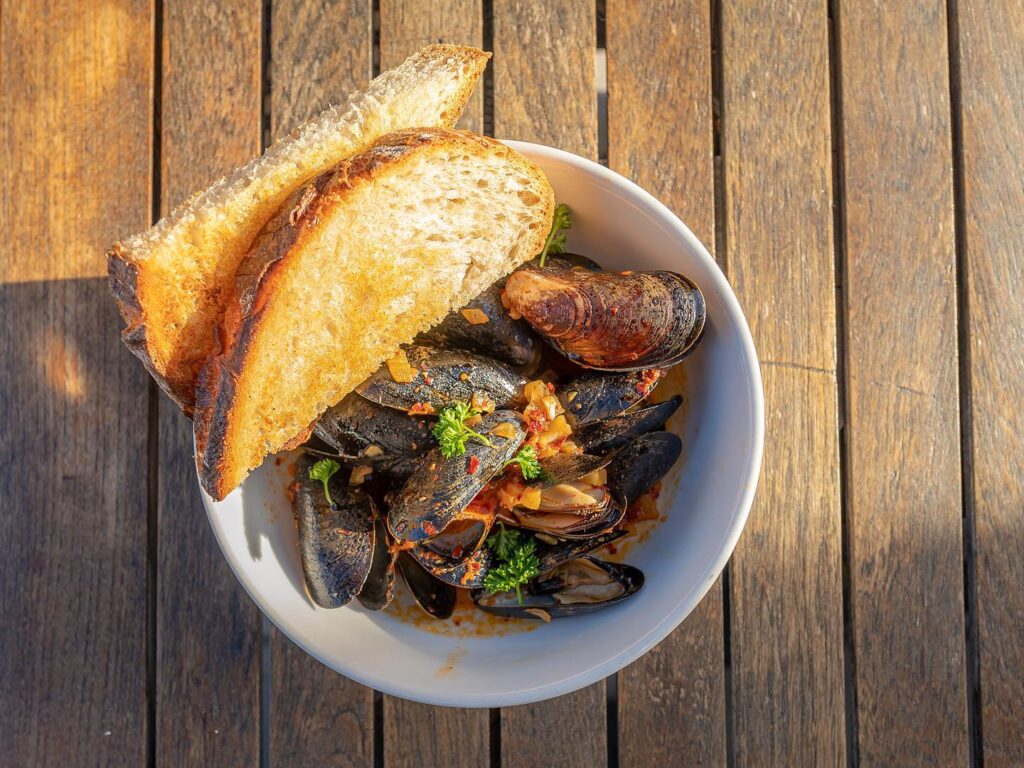 The cozy Copper Common offers a big city feel in a snug spot, just next door to sister restaurant Copper Onion. Some of the best mixologists in town work here, meaning your visit should definitely start with a look over their current cocktail menu. If the weather is amenable, absolutely get a seat on the covered patio along Broadway. The food is a mix of Euro-inspired plates perfect for sharing.
11 E Broadway Suite 190, Salt Lake City, UT 84111
(801) 355-0543
coppercommon.com
7 – Caffe Molise
A stalwart of the downtown dining scene and one of the best independent restaurants in Salt Lake City. Chef and owner Fred Moessinger focuses on fresh ingredients to power the seasonal and regional Italian cuisine Caffe Molise is known for. Dishes to keep an eye out for include the spectacular Pappardelle Al Sugo with house-made fresh pappardelle tossed with a slow-cooked sauce of pork and beef with tomatoes and topped with Asiago, or for something sweeter, the classic and elegant Tiramisu – one of the best in town.
55 W 100 S, Salt Lake City, UT 84101
(801) 364-8833
www.caffemolise.com
8 – Capital Grille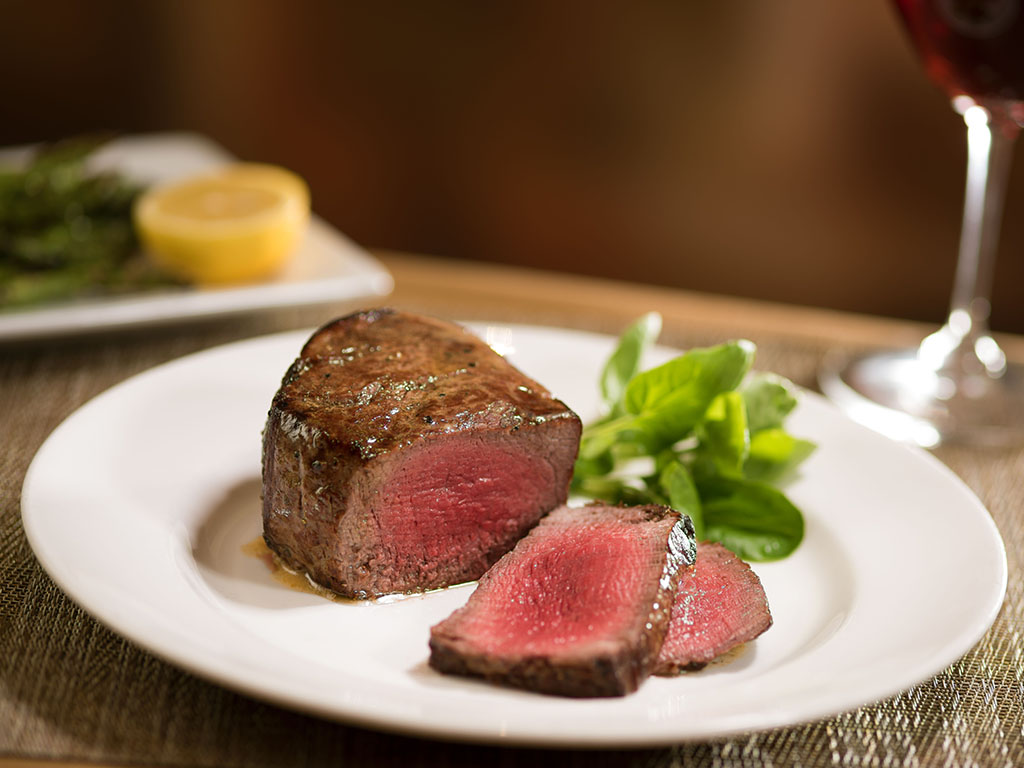 You can fine the best traditional American steakhouse experience at the downtown outpost of this well acclaimed chain. The Darden owned steak shop is one of the very few places in Utah you can grab a dry aged steak. Alongside impeccable steaks and seafood you'll also find a wine spectator recognized list that features more than 300 selections.
40 E 100 S Suite 100, Salt Lake City, UT 84111
(385) 419-3888
thecapitalgrille.com
9 – Arlo
A short walk from downtown SLC will find you at this neighborhood restaurant. The chef-driven menu by owner Milo Carrier is even more enjoyable enjoyed under the dappled light of the patios canopy. Seasonal and chef driven are watch words. The modest size means reservations are a must.
271 N, Center St, Salt Lake City, UT 84103
(385) 266-8845
arlorestaurant.com
10 – Franklin Ave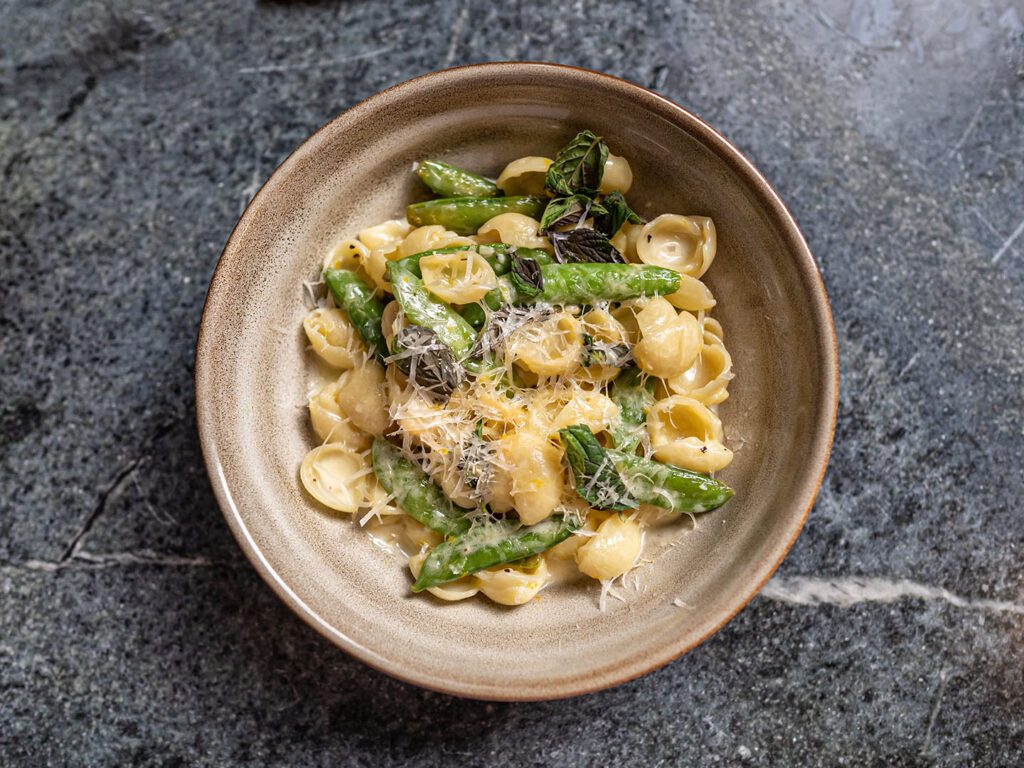 The latest effort from the Bourbon Group is more buzzy bar than white tablecloth space – but the cooking is some of the best around. The menu is a globe trotting affair taking in South East Asian inspiration, while executing fab European classics. Case in point, check out their gemelli pasta loaded with Dungeness crab, the plate is brought to life with a hit of Japanese togarashi.
231 S Edison St, Salt Lake City, UT 84111
Utah Fine dining FAQ
Are there any Michelin starred restaurants in Salt Lake City, Utah?
There are no restaurants in Utah recognized by Michelin at this time. Indeed no Utah restaurant has ever been recognized by the European organization. The U.S. based James Beard Awards have recognized several great businesses with nominations though. These include:
Hell's Backbone Grill and Farm, Boulder
Water Witch, SLC
Table X, SLC
Handle, Park City
Kyoto, SLC
Laziz Kitchen, SLC
As well as that there are plenty of chefs working in Utah that have received prior recognition from both Michelin and James Bear while working out of state.
What about dress codes in Salt Lake City?
For the most part, restaurants in Utah do not require a dress code. Even the fanciest places generally advise 'business casual' when it comes to attire. None of the restaurants on this page have a dress code.
How much does a high end restaurant cost in Salt Lake City?
As of 2022, for a high end restaurant expect to pay $30-$50 for an entree at the best restaurants; appetizers will generally cost $10-$20. Prices naturally skew higher still for specialty ingredients such as aged beef, caviar and truffles.
Are there any multi-course tasting menus in Salt Lake City?
Table X in the Millcreek neighborhood of Utah offers a tasting-menu only menu. The restaurant does not offer ala carte dining. Also worthy of note is that Table X offer a vegetarian friendly tasting menu.
Maybe also check out
Maybe we can tempt you to something else delicious while you're here? Check out these other detailed guides, some of the most popular pages on our website:
Hi, I'm Stuart, nice to meet you!  I'm the founder, writer and wrangler at Gastronomic SLC; I'm also a former restaurant critic of more than five years, working for the Salt Lake Tribune.  I've worked extensively with multiple local publications from Visit Salt Lake to Salt Lake Magazine, not least helped to consult on national TV shows.
I'm a multiple-award winning journalist and have covered the Utah dining scene for the better part of fifteen years.   I'm largely fueled by a critical obsession with rice, alliteration and the use of big words I don't understand.   What they're saying about me: "Not inaccurate", "I thought he was older", "I don't share his feelings".