If we had to take one dish to a desert island with us, it might just be tacos. Salt Lakers pretty much share this general consensus as you will find every configuration of taco known to humankind across the valley. Whether it's buck street tacos or gourmet tacos in fancy settings with top shelf tequila –
But what about the very best tacos in Salt Lake City? Which tacos send the crows wild? Well, according to our research, these are the very spots around…
Taqueria 27
Taqueria 27 offers a modern spin on the classic Taqueria experience. That means high end ingredients such as duck confit and Niman Ranch sourced meats, snazzy interiors and great cocktail menus (with one of Utah's biggest tequila selections. There are five locations across the Salt Lake valley, all open seven days a week – making it a perfect choice for lunch or dinner, whenever the mood for tacos strikes.
Foothill | 1615 S Foothill Dr., SLC, 84108 | (385) 259-0712
Holladay | 4670 S Holladay Village Plaza, Holladay, 84121 | (801) 676-9706
Downtown | 149 E 200 S, SLC, 84111 | (385) 259-0940
Murray | 6154 S. Fashion Blvd, Murray, 84107 | (801) 266-2487
Lehi | 1688 W Traverse Parkway, Lehi, 84043 | (801) 331-8033
Brunch menu
Chunga's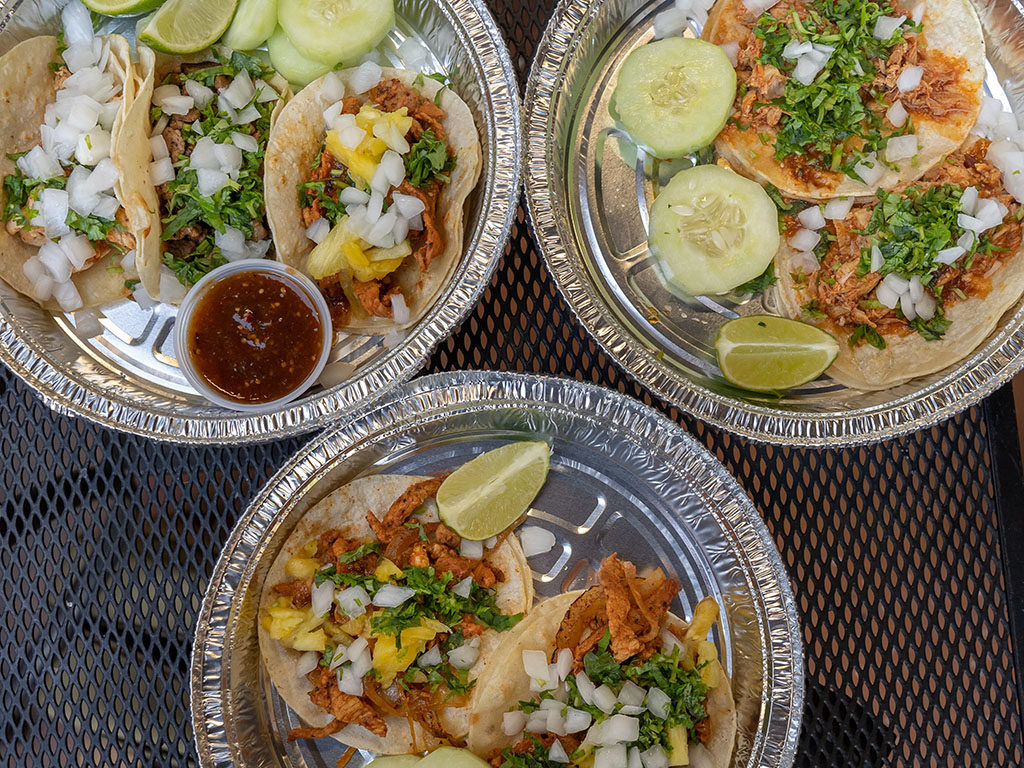 Chunga's has two locations on the West side of the valley – both offering the same great deal: fabulous tacos at fabulous prices. Tacos are available ala carte for just $2.50 and are worth every penny. Chunga's is known for its al pastor but everything is worth your time and attention in truth.
Rose Park | 180 S 900 W, Salt Lake City, UT 84104 | (801) 953-1840
Glendale | 1895 S Redwood Rd, Salt Lake City, UT 84104 | (801) 973-6904
chungasslc.com
Santo Tacos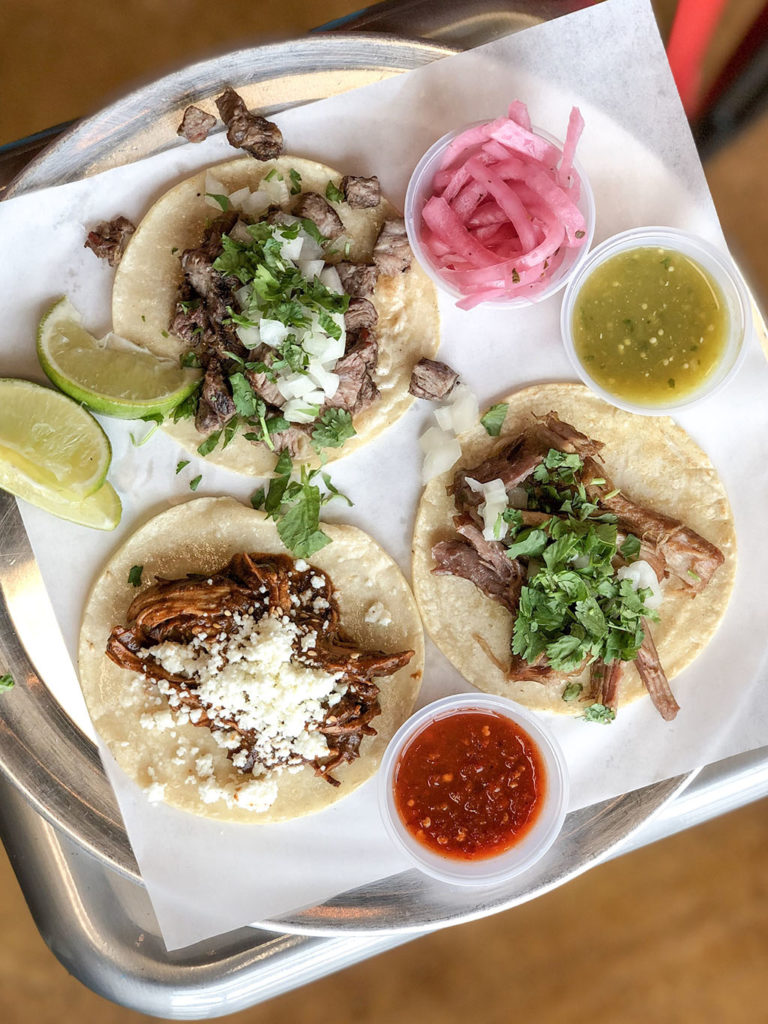 Here's what our good friends at SLC Eats say about this impressively modern Rose Park taco spot: The menu is clean and simple. Almost In-N-Outesque. You have your choice of tacos, quesadillas, mulitas (quesadilla made from corn tortillas), asada fries, nachos, and burritos. Pretty simple. The fun begins once you notice the amount of meat choices you have: I counted sixteen different choices, with three of them vegetarian. The more adventurous diners may gravitate towards their tacos de cabeza (head meat tacos), tripa (tripe), and lengua (tongue), leaving carnitas, carne asada, grilled chicken, and brisket to everyone else.
910 N 900 West, Salt Lake City
(801) 893-4000
slcmenu.com/2019/01/25/santo-tacos-menu/

Tacos Mi Caramelo
Indoor street tacos! Crazy but very real. These delicious Tijuana style tacos are the best value for less that $2 a taco. The amazing variety of meat choices will leave anyone satisfied. Authentic al pastor, carne asada, cabeza, maciza, ojo and tripa are just a few of the choices. Also available in quesadillas or mulitas.
1808 W 3500 S, West Valley City, UT 84119
(801) 883-9245
tacosmicaramelo.com

Tacos Don Rafa
When it comes to street tacos enjoyed right on the roadside fresh off the car – no one comes close to Tacos Don Rafa. Ask anyone who knows anything about tacos – and this name will always be top of the list. Tacos remain a wallet friendly $1 even in 2019.
798 State St, Salt Lake City, UT 84111
(801) 809-5197
tacosdonrafa.com
Tacos Garay
When we see people ask, "who has the very best taco in Utah", this Salt Lake City taco spot invariably gets mentioned. Indeed, it pops up with surprising frequency considering how under the radar this joint is. Head to this locals secret and enjoy asada, pastor, pollo, lengua, cabeza, buche, carnitas and more
909 300 W, Salt Lake City, UT 84101
(801) 532-2621
tacosgaray.com
Some other taco spots that get lots of love, definitely check these out too:
El Mexiquense
El Rey Del Taco
Taco Taco
Taqueria El Rey De Oros