While the quality of food is always number one in selecting a restaurant – sometimes you're looking for a little extra. Sometimes you're looking for a place that's…fun! Whether that's a more hands on experienced, a lively atmosphere or dishes that themselves put a smile on your face. Here's our top ten fun restaurants in SLC. Stuffy, dour or serious need not apply…
Umi Shabu Shabu
Neighborhood: South Salt Lake
Address: 2701 S State St, South Salt Lake, UT 84115
Website: umishabu.com
Umi is a Japanese shabu shabu restaurant that offers an all you can experience dining extravaganza. Choose your broth, your noodles, your toppings – then enjoy an unlimited supply of beef, lamb, pork, and seafood to cook table side. You're the star chef here, and get to customize your all your can eat experience as we you like. Bonus fun points: appetizers are delivered by robot.  See my full review of the experience.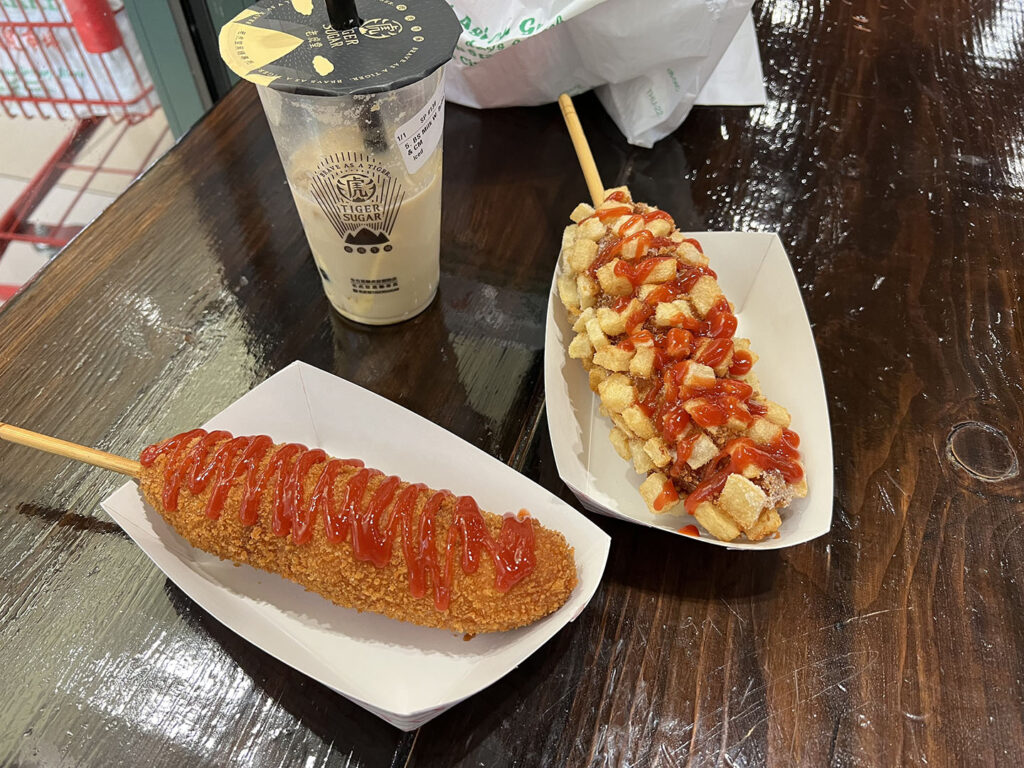 SanFran Burito N Fryz
Neighborhood: South Salt Lake
Address: 3390 S State St , Salt Lake City, UT 84115
San Fran Burrito N Fryz is a restaurant in South Salt Lake. Located in the energetic Chinatown complex, San Fran is well regarded for their Korean corn dogs. These deep fried treats are perfect grab and go treats, ready in mere minutes for just a few bucks. A variety of options are available including one studded with fried potatoes, stuffed with cheese and hot dog. Mustard, ketchup and sprinkled sugar are a must for toppings. Make sure to start or finish with a trip around the adjoining Asian supermarket, as well as a drink stop at the equally fun Tiger Sugar for boba drinks.
Sushi Groove
Neighborhood: Millcreek
Address: 2910 Highland Dr., Salt Lake City, UT 84106
Website: sushigrooveutah.com
From the moment you walk through the door at this Sugar House hot spot, you know this isn't your typical sushi joint. From the graffiti decorated walls through to the live music or DJ – the whole restaurant is geared up to having fun. Kick back, enjoy some creative sushi rolls and get your groove on…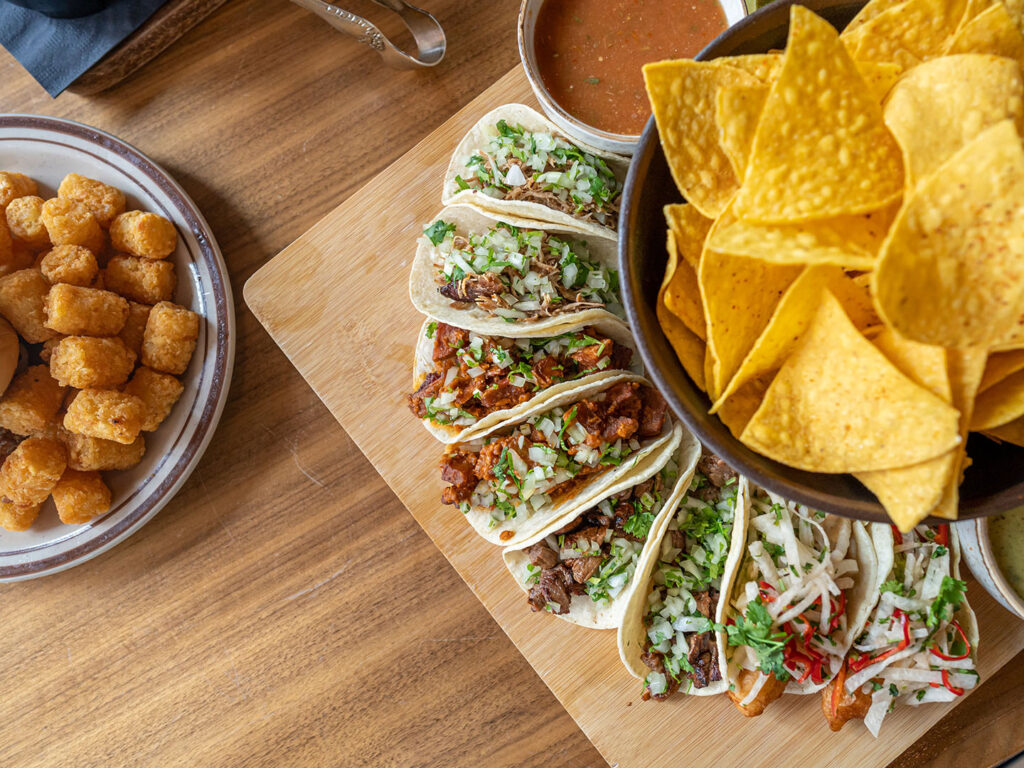 Flanker Kitchen
Neighborhood: Downtown Salt Lake City
Address: 6 N Rio Grande St, Salt Lake City, UT 84101
Website: flankerslc.com
Located in the The Gateway in downtown SLC is this massive 17,500 square foot facility; you'll find multiple bars, upscale and fun bar food, not to mention tons of hands on fun like sports simulators, karaoke, bowling and more. Chef Roman Contreras previously chef'ed in San Diego prior to Utah, so definitely begin your exploration of the menu with his fabulous taco platter which features four fabulous tacos: carnitas, carne asada, vegan chorizo and battered fish. The accompanying tomatillo salsa is also out of this world.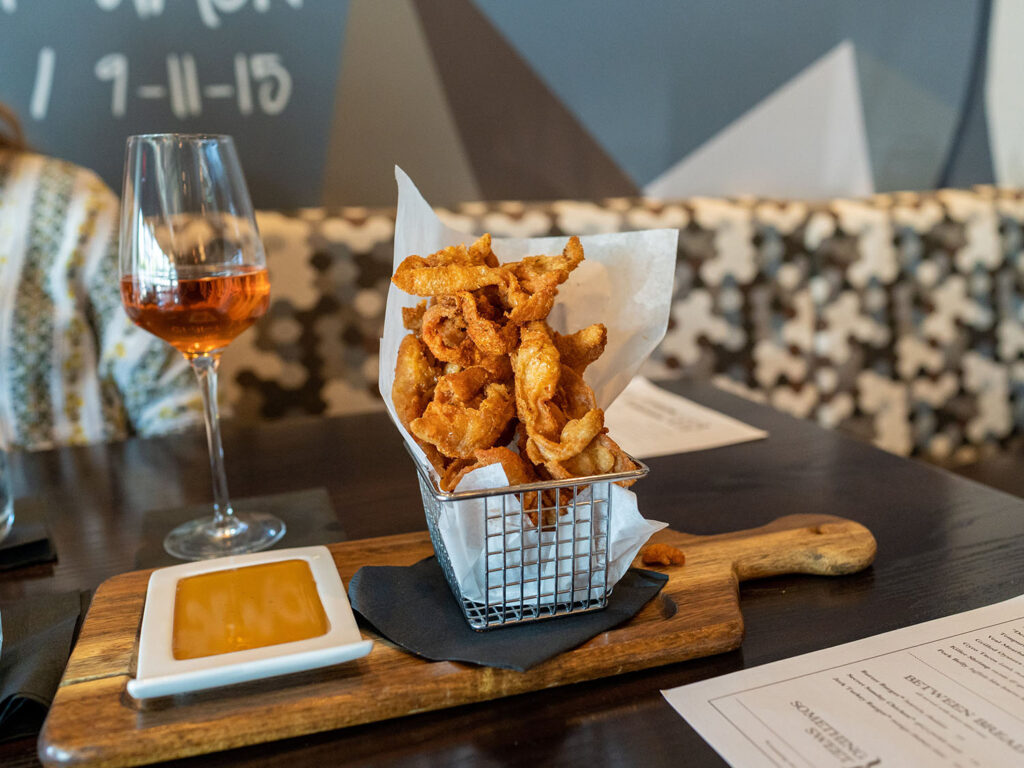 Carson Kitchen
Neighborhood: Downtown Salt Lake City
Address:  241 W 200 S, Salt Lake City, UT 84101
Website: carsonkitchen.com/slc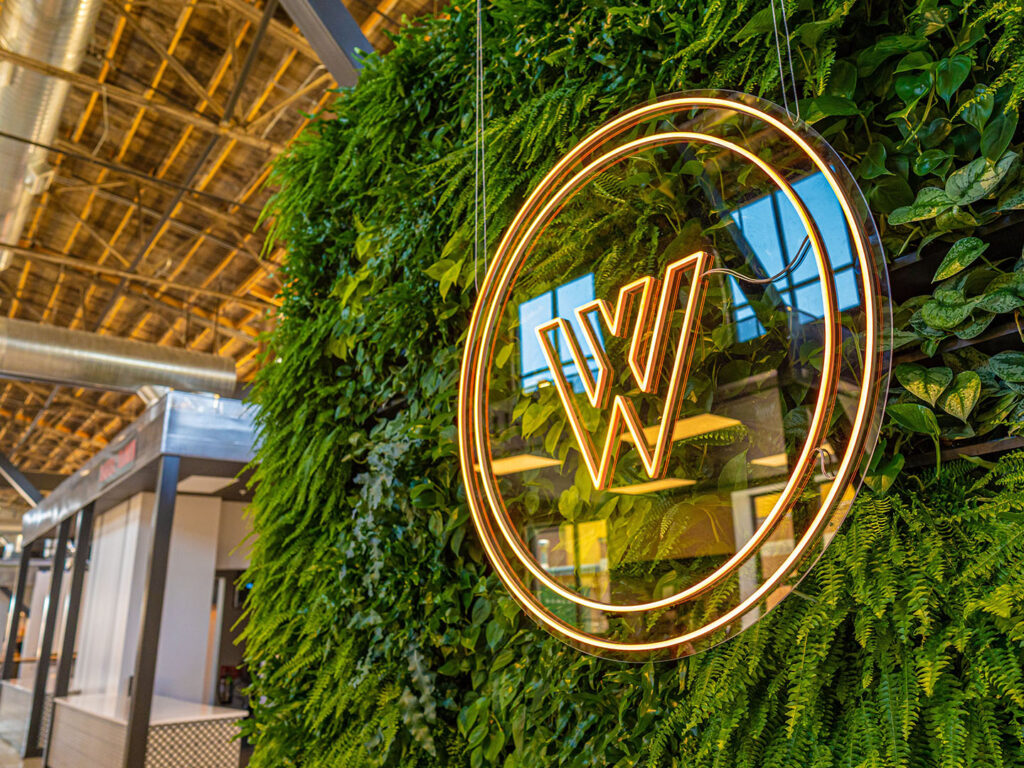 Woodbine Food Hall
Neighborhood: Granary District
Address:  545 W 700 S, Salt Lake City, UT 84101
Website: woodbineslc.com
Head down to the Granary district for this huge food hall. The facility offers ten different food options to try, everything from sandwiches to wood fired pizza to ramen and tacos. What could be funner than tasting a little of this, a little of that? The front of the space also features a 21+ pay bar.
Bucket O Crawfish
Neighborhood: West Valley City
Address: 1980 W 3500 S, Salt Lake City, UT 84119
Website: bucketocrawfish.com
When a restaurant happily hands guests a bib before they start their meal, you know standing on ceremony is the last thing you'll be expected to do. At West Valley City's Bucket O Crawfish, seafood boils are the order of the day. Pick your shellfish, your seasons and spice level, then dig in on the table top with your hands.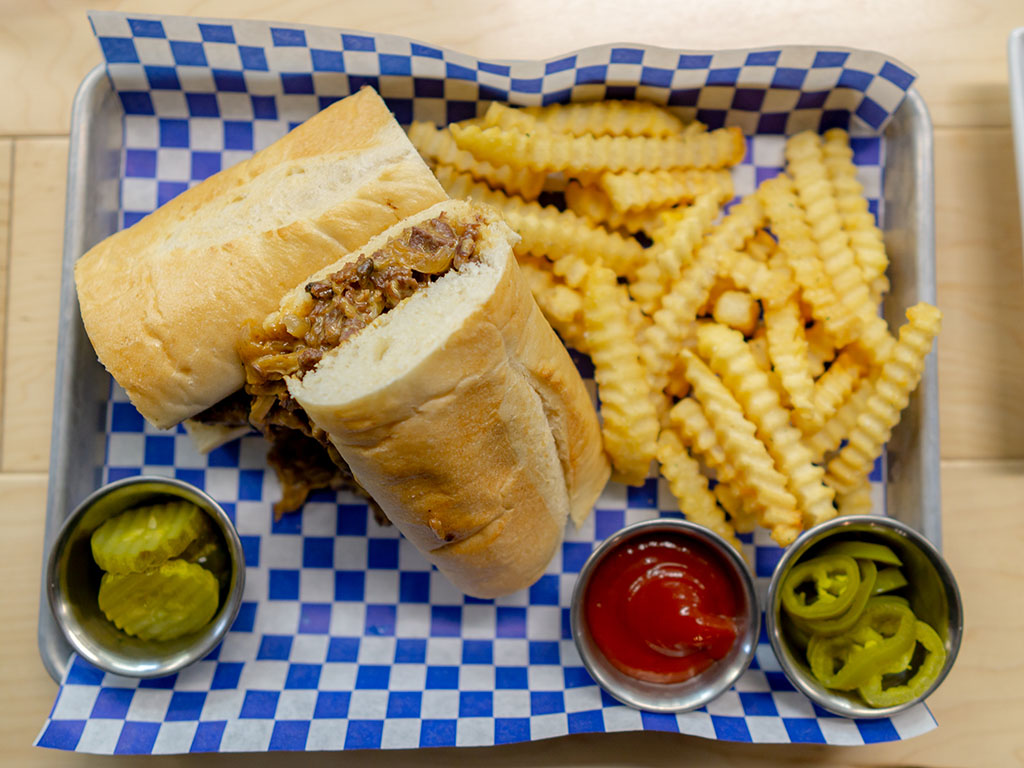 The Angry Korean
Neighborhood: Cottonwood Heights and South Jordan
Address: 6945 S 1300 E, Cottonwood Heights, UT 84047
Address: 11587 District Main Dr, South Jordan, UT 84095
Website: theangrykorean.com
Take a look at the picture above and tell us a Philly cheesesteak infused with Korean bulgogi beef doesn't sound fun? That's just one dish from this casual and cool restaurant located in The District that seeks to fuse Korean flavors with accessible dishes.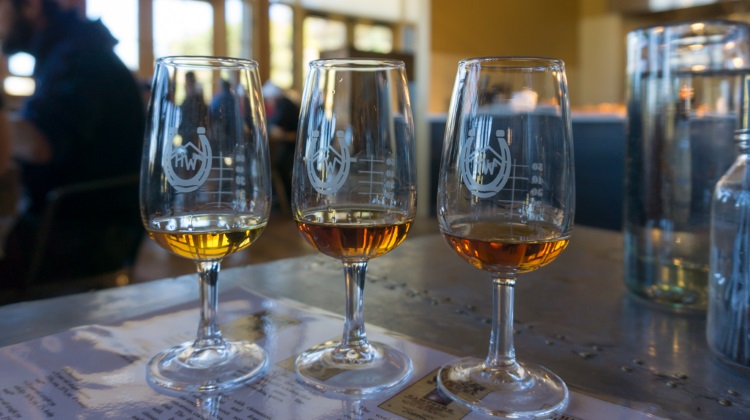 High West Refectory
Neighborhood: Wanship
Address: 27649 Old Lincoln Hwy, Wanship, UT 84017
Website: highwest.com/pages/distillery
Head to warship and sip some whiskey from this Utah distillery – the first legally licensed distillery in Utah since the end of the American Prohibition era! At the Wanship location you'll find a fun weekend all you can eat brunch setup with whiskey flights, not to mention an on site store is you can take some of the good stuff to go.
Hi, I'm Stuart, nice to meet you!  I'm the founder, writer and wrangler at Gastronomic SLC.  I'm a multiple-award winning journalist and have written in myopic detail about the Salt Lake City  dining scene for the better part of seventeen years.
I've worked extensively with multiple local publications from Visit Salt Lake to Salt Lake Magazine, not least helped to consult on national TV.   Pause those credits, yep, that's me! I'm also a former restaurant critic of more than five years, working for the Salt Lake Tribune.    I'm largely fueled by a critical obsession with rice, alliteration and the use of big words I don't understand.   What they're saying about me: "Not inaccurate", "I thought he was older", "I don't share his feelings".
Want to know more? This is why I am the way I am.
Our sponsors and this page
This page may contain information about one of our sponsors. We only work with the very best businesses in the state, and routinely turn down offers to work with businesses we don't enjoy. If we can't hand on heart recommend them - they can't be a sponsor.
At this time we have the following sponosrs: BTG, Caffe Molise, The Dough Miner, Downtown Alliance, Feldman's Deli, Flanker, Garage On Beck, Hearth And Hill, Hill's Kitchen, Kao Thai, Kin Sen Asian Noodle Bar, Kyoto, LemonShark Poke, Log Haven, Oasis Cafe, Pirate O's Gourmet Market, SLC Eatery, Squatter's Downtown Salt Lake City, Stoneground Italian Kitchen, Urban Hill, Wasatch Brew Pub Sugar House, Whiskey Street, White Horse.
I encourage you to Google any of our sponsors and see the stellar reviews on multiple sites that they enjoy. For a list of all our current and past relationships see our partnership history page.