It's rare I'll move this quickly on reporting on a restaurant, but frankly there's a volcanic level of pent up interest for info on this one. I've fielded a whole host of queries from eager beavers, so here's a few shots I took last night. You'll want to wrap your peepers around them aprisa.
For those playing catchup you can read my original preview of Mar | Muntanya here. The quick recap is that this is the dining jewel in the crown for the gleaming Hyatt Regency; the towering new convention center hotel now welcoming guests.  Tyson Peterson is the fella out back, a Utahn who returns to the state by way of leading several previous restaurant openings. Mirroring those last endeavors, the all new Mar | Muntanya is Spanish inflected.
As you'd expect from a property with $400 million dollars poured into it, the restaurant design at Mar | Muntanya is thoughtfully chic. The spine of the restaurant is cast in golds and reds, anchoring the heart of the space in the iconic colors of the Rojigualda. The effect is all the more eye catching should you stop by as floods of setting sun wash through the space. Speaking of which, there's acres of natural light, with the restaurant bounded on both East and West sides by floor to ceiling windows.
Entering from the elevators, you'll be greeted by a host and find a range of high tops, banquettes, booths, large tables, and towards the back of the space – a long bar. The restaurant's hottest ticket will absolutely be the al fresco option – a long thin strip dangling over West Temple. There are roughly two dozen seats that offer arguably the best dining views in town. Word will get out on the patio, which feels higher than the sixth floor it occupies. I might have just managed to stop by on the last lovely night of weather – but I'm told they're actively looking at heating the patio for the Winter.
On the food side you can peruse the menu over on our sister site SLC Menu here. I'm going to demur on diving into any detail for the time being. On my visit I snagged a plate of patatas bravas, Bilbao chorizo and scallop escabeche. And cava. Because when in Spain… Anyway, I'll be there a few more times over the coming weeks to poke and prod my way around the thing – I'll report back when I am sufficiently stuffed.
Need to know: if you plan on stopping by, the bar opens at four with limited bites and drinks, the restaurant kicks into proper gear at five. Mar | Muntanya is currently also closed on Sunday and Monday.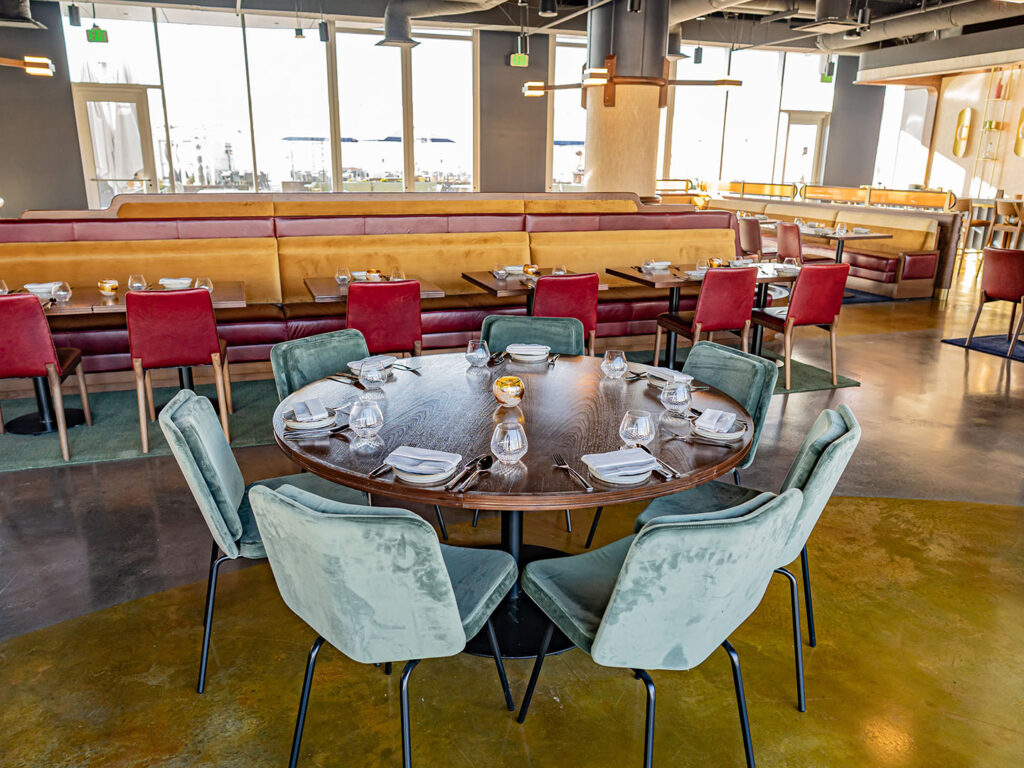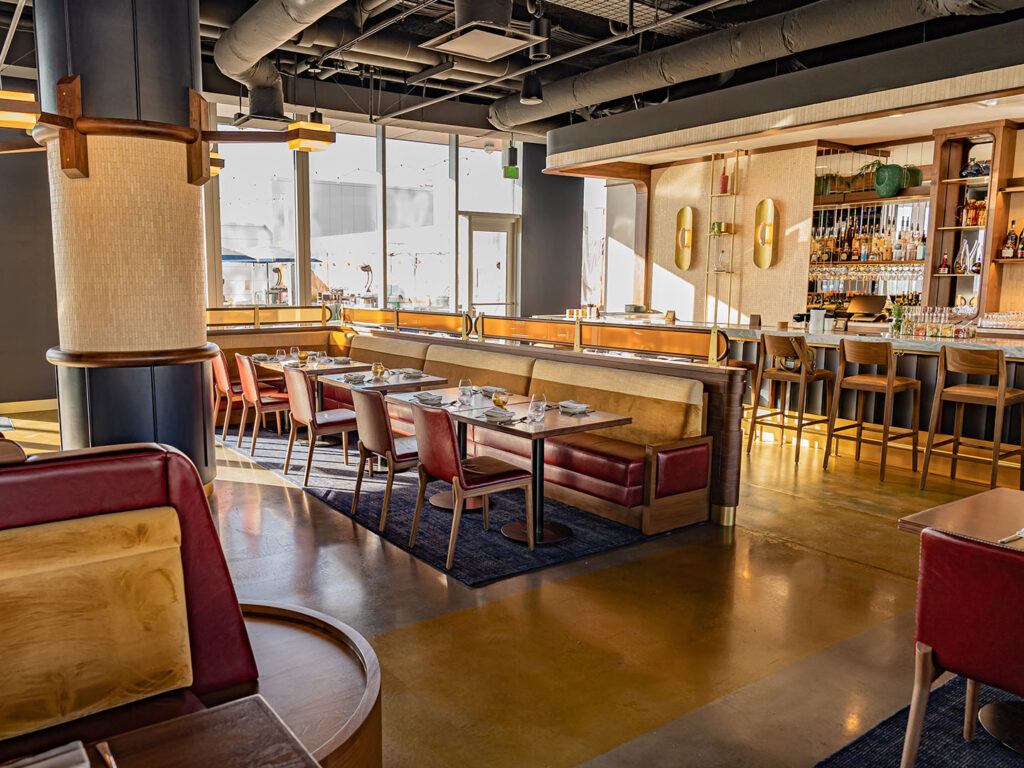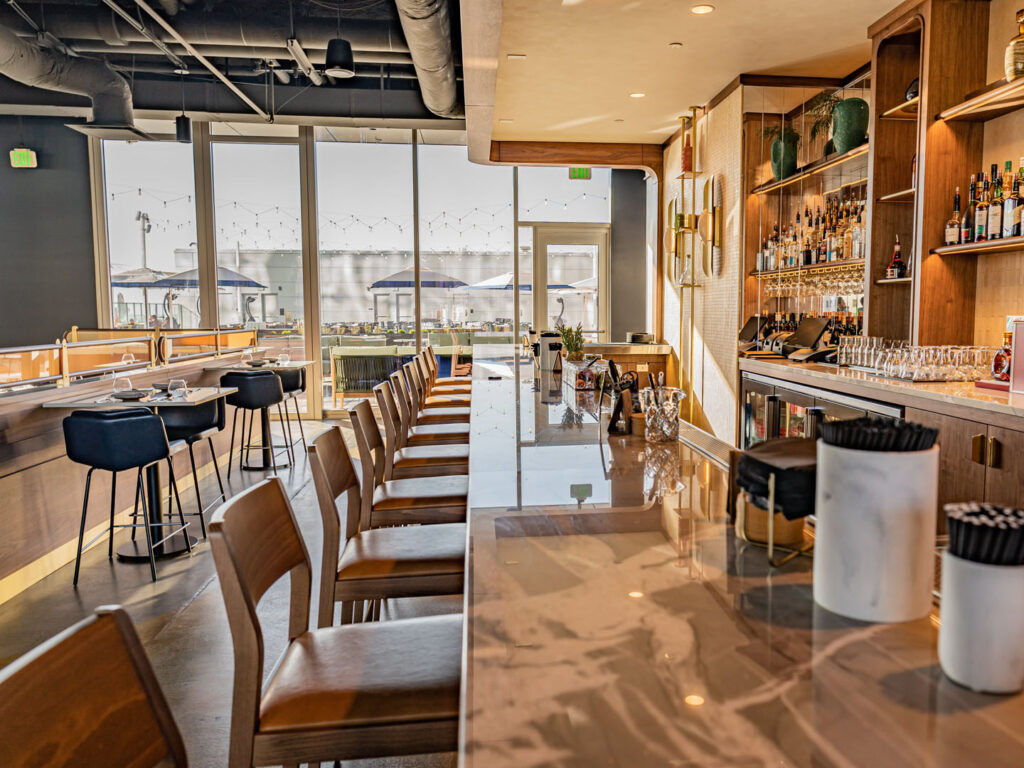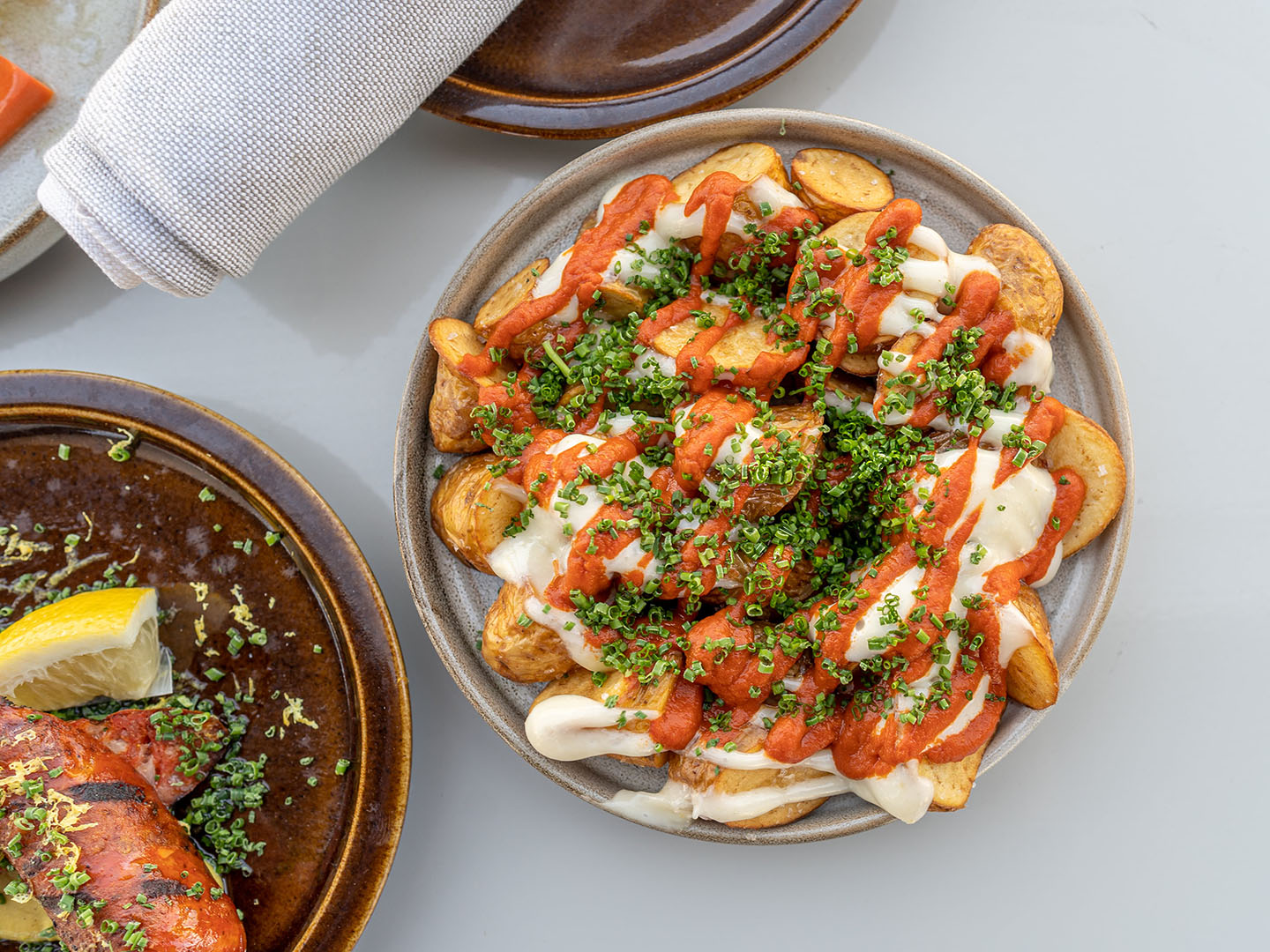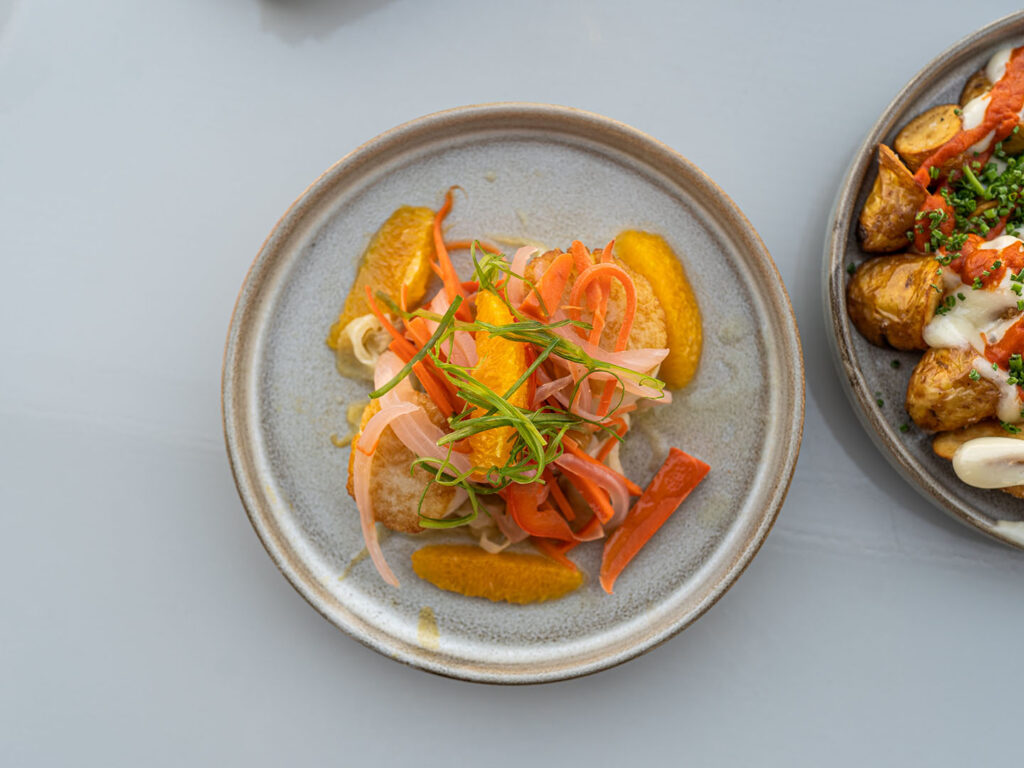 Keep the conversation going
Want to stay on top of the SLC food scene, minute by minute, dish by dish? Here are a few other places you should follow along:
Hi, I'm Stuart, nice to meet you!  I'm the founder, writer and wrangler at Gastronomic SLC; I'm also a former restaurant critic of more than five years, working for the Salt Lake Tribune.  I've worked extensively with multiple local publications from Visit Salt Lake to Salt Lake Magazine, not least helped to consult on national TV shows.
I'm a multiple-award winning journalist and have covered the Utah dining scene for the better part of fifteen years.   I'm largely fueled by a critical obsession with rice, alliteration and the use of big words I don't understand.   What they're saying about me: "Not inaccurate", "I thought he was older", "I don't share his feelings".  Want to know more? This is why I am the way I am.
This article may contain content provided by one of our paid partners. These are some of the best businesses in Utah. For a list of all our current and past relationships see our
partnership history page
.