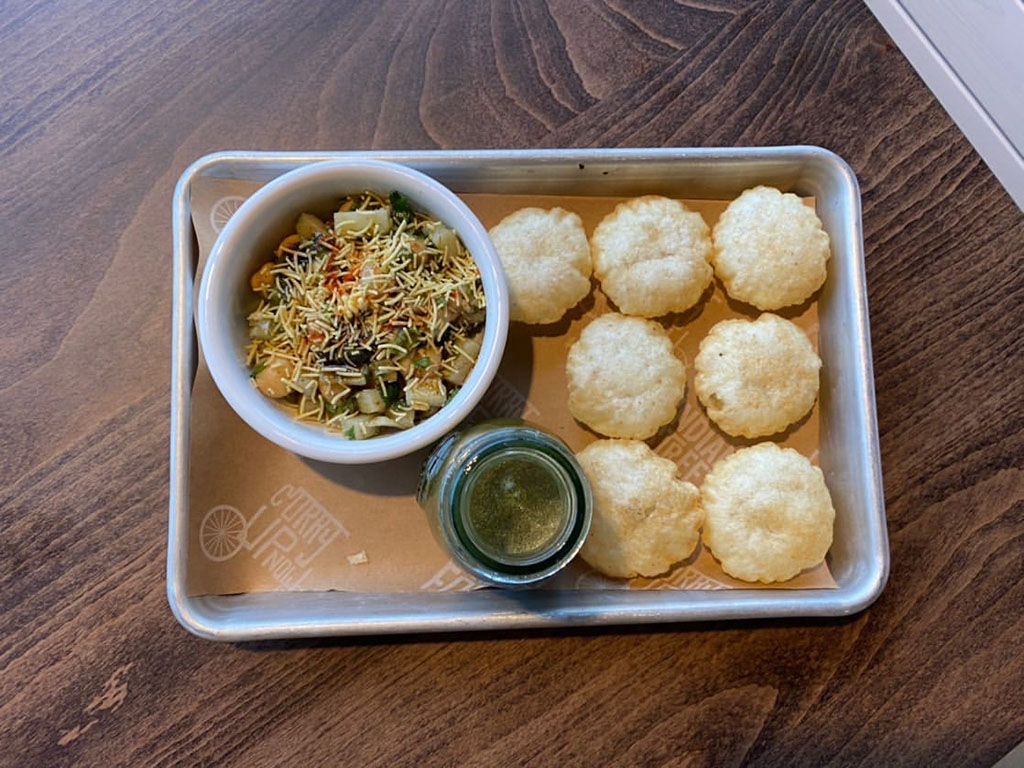 Curbside and delivery updates
Can't decide what's for dinner tonight? Here's all the latest news from local restaurants. Don't forget to also review our delivery, curbside and drive thru lists too.
Braza Grill – Murray's Brazilian all you can eat are now providing this retooled menu for curbside to go orders.
Chefpanzee – did you miss our story on this great locally grown delivery app? Read it here, and order ASAP.
Cancun Cafe – the restaurant are now offering simple and safe online ordering. Link
Curry Up Now – likewise, this franchise new comer to SLC are offering new app based ordering that also comes with a range of discounts attached. Link.
Oquirrh – check out the new curbside menu from this downtown restaurant, focused on filling family style offerings.
Red Lotus Bistro – this brand new business are offering a limited curbside offering penning full opening. More info.
Sicilia Mia – the multi-location Italian favorite has a new curbside menu.
Villaggio Pizzeria – likewise check out the menu for this new Pizzeria spot in South Salt Lake. Delivery is $3.
Dining to slowly re-open
Wherever you stand on whether restaurant's should re-open or not, it seems like we're starting to see a very teeny tiny light at the end of this miserable tunnel. Starting last night, SLC mayor Jenny Wilson signed off on restaurants letting diners back through the doors of businesses, albeit in a very limited fashion.
The updated order allows patrons through the doors for pickup, but not sit down dining, not yet anyway. Wilson indicated she'd be looking to allow full re-opening as early as May. Looking across the globe and other cities on lockdown, it seems optimistic to me, but watch this space. Whenever the magical date actually is – as I wrote about this week – things will never be the same for the hospitality industry.
On a more positive note, over on our sister site SLC Menu yesterday – a month long high in terms of traffic and site visitors. The number of requests for menus from hungry diners, was almost…almost…back to pre-Covid-19 levels for a Friday night.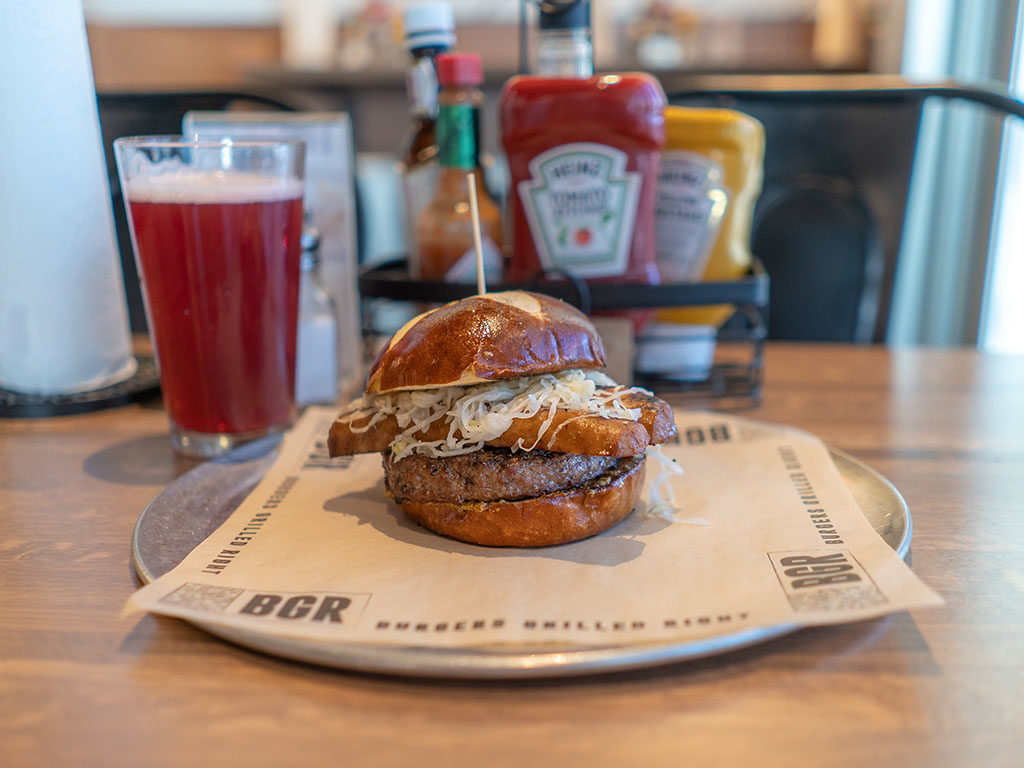 Family meals and deals
Asado – This Argentinian restaurant in Orem is currently offering a 50% off deal on select orders. Link.
BGR – One of SLC's best burger joints is no offering free fries on all orders until April 22nd. Link.
Campos – The Aussie coffee shop with two locations in Utah are now providing free shipping on all orders, and also have a discount code specifically for our Utah community. In their own words, "something to say we miss our family, and hope to see them all soon". Use code UTAHLOVE2020 and get people 20% off coffee subscriptions through the Campos website.
El Mexiquense – All three locations of the Mexican restaurant are supplying new family meals. Priced at $25.00 three options include:
The Alambre Family Meal
The Enchilada Family Meal
The Burrito Family Meal
The trio all come with rice, beans, chips , salsa , corn or flour tortillas and a 2 liter Coke or Fanta. More info here.
Marriott City Creek – The downtown SLC hotel are also getting in on the family meal deals. Moreover, $10 of all the the revenue generated will go towards a grocery fund for staff currently out of work (about 150 currently). Meal deal options include
Smoked Southern pulled pork, creamy mac and cheese, cole slaw, green bean casserole, chocolate cake
Chicken parmesan, Mediterranean cous cous, roasted squash medley, dinner rolls, tiramisu
Braised short rib pasta, ziti pasta sauce, garlic bread, Caesar salad, tiramisu
$25 for 2 people
$45 for 4 people
$80 for 8 people
Noodle Run – Anny Sooksri's latest restaurant opening is providing a 50% off discount for all healthcare workers. More info.
R&R – Recreate this BBQ favorite's signature tacos with taco kits to go. More info.
Stratford Proper – another trio of hearty family deals starting at $36. Options include:
Pasta meals with spaghetti, chicken Alfredo, tomato pesto, mushroom fettuccine, mac & cheese
Pizza and pasta meals
Family pizzas
Soup and salad dinner combos
Wasatch Broiler – The family feast runs through till April 30th and comes with a half rack of baby back ribs, 2 steak kabobs, 2 chicken kabobs, rice and potatoes. More info.
Red Lobster – Craving their signature biscuits? Use code LOBSTER42 when ordering for curbside pickup and the popular seafood chain are throwing in an extra 6 Cheddar Bay Biscuitsfor FREE when you spend $15 or more.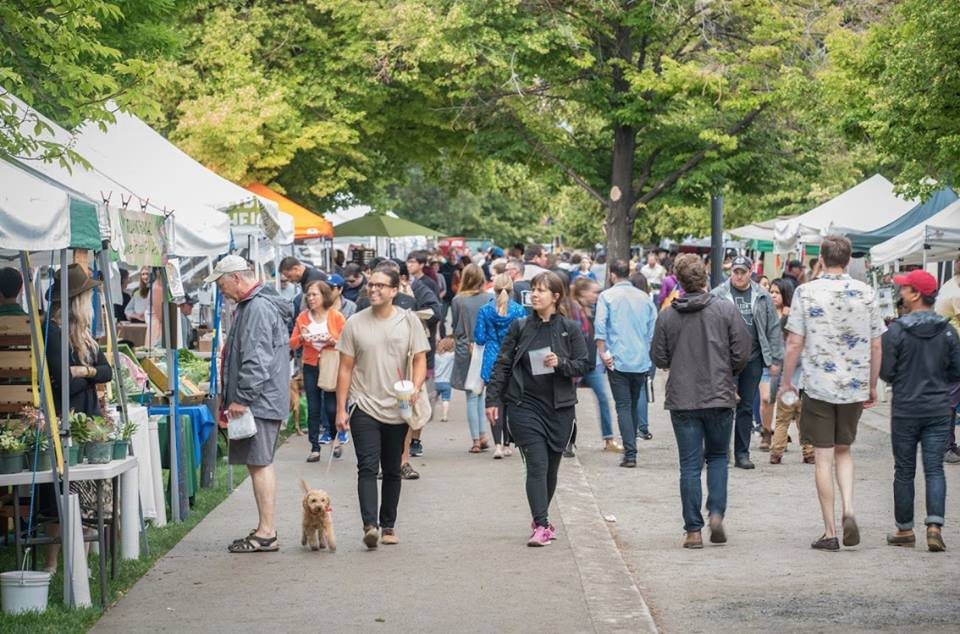 Farmer's Market update
Here's the latest info on what's to come for this years market. This info direct from the organization who are also seeking cash donations to get through this tough time:
Hello friends,
For nearly 30 years, the Downtown Farmers Market has been a beloved Salt Lake institution, a place where we come together as a community, connect with the people that grow our food, and celebrate Utah's agricultural heritage. Utah was founded on the principles of self-reliance, community, and generosity, and nowhere is that more evident than every Saturday at the Market. Our mission has never been more important.
At this critical time, however, the future of the Downtown Farmers Market is in jeopardy. We are writing to you today to ask for your help.
The Downtown Farmers Market, Tuesday Harvest Market and Rio Grande Winter Market have been sustained by vendor revenue, community sponsors, and your loyal support. Operating safely and responsibly during the pandemic requires extensive changes to our markets. These changes will significantly reduce revenue and increase our operating costs.
Despite these challenges, we are committed to connecting our community with local food from producers they know and trust. We are a critical lifeline for regional farmers and producers who are the backbone of our local food system. But, now, we need your help to preserve our iconic farmers markets and our organization.
Please make a tax-deductible gift to Urban Food Connections of Utah today. Your gift will ensure that farmers, ranchers and food producers can continue to earn a living. You have the power to keep these small businesses alive, and to strengthen food security in our state. You have the power to help ensure that our most vulnerable populations have access to healthy, local food.
Thank you for your support – it makes a big difference to all those we serve. Together, we know our community will rise to meet this collective challenge.
Donate to the fund and learn more about the SLC Farmers Market at: slcfarmersmarket.org
Alison Einerson, Executive Director, Urban Food Connections of Utah
Park City Culinary
Park City Culinary Institute are now offering their classes online. Cook live with the organizations chefs and get real-time feedback on your technique while you are cooking. PCC chef Evan Francois writes,
Whether a Hands-on Cooking Class or Cooking Competition, these programs are highly sought after by corporate groups looking to build camaraderie and reward their teams. Our standard offering is a 2 1/2-hour program where guests remotely dial into Zoom, a Chef demonstrates recipes live and then students get real time feedback on cooking the dishes. The classes range from fresh pasta to Thai cuisine and custom menus are available. Feel free to email with any questions or to book your online cooking class.
Creminelli gift card haul
Lastly, here's info on a huge gift card giveaway from Creminelli:
Creminelli Fine Meats today launched a new Gift Card Giveback – For the Love of Food – by purchasing $10,000 in gift cards to various local restaurants in Salt Lake City to help support the industry during these unprecedented economic times resulting from the COVID-19 pandemic.
"So many of our friends in the restaurant industry are facing challenging times. Our hope is to provide support to some of our favorite restaurants that have made an impact on us and contribute so much to our community," said Chris Bowler, co-founder and CEO of Creminelli Fine Meats. "This is a simple way to say thanks to the restaurants, their employees and our fellow foodies."
In all, Creminelli is giving away $20,000 in gift cards to restaurants in three of its top food experience cities – Salt Lake City, New York City and New Orleans. Creminelli purchased 100 $100 gift cards to 10 Salt Lake City restaurants, including Pizza Nono, Feldman's Deli, Spice Kitchen, Tony Caputo's Market & Deli, Carmine's, Bento Truck, SLC Eatery, Honest Eatery, and Les Madeleines.
Over the next two weeks, Creminelli will give away the gift cards via Facebook where people are invited to enter the random drawing for free.
For more information and to enter Creminelli's For the Love of Food Gift Card Giveback, visit www.creminellicontest.com
Further recent reading
Bookmark these links!
Hi, I'm Stuart, nice to meet you!  I'm the founder, writer and wrangler at Gastronomic SLC; I'm also a former restaurant critic of more than five years, working for the Salt Lake Tribune.  I've worked extensively with multiple local publications from Visit Salt Lake to Salt Lake Magazine, not least helped to consult on national TV shows.
I'm a multiple-award winning journalist and have covered the Utah dining scene for the better part of fifteen years.   I'm largely fueled by a critical obsession with rice, alliteration and the use of big words I don't understand.   What they're saying about me: "Not inaccurate", "I thought he was older", "I don't share his feelings".  Want to know more? This is why I am the way I am.
This article may contain content provided by one of our paid partners. These are some of the best businesses in Utah. For a list of all our current and past relationships see our
partnership history page
.