I've had more than a few emails ask the same thing of late – how can can I help support local businesses during the current Covid-19 outbreak? The basic advice is always the same; keep spending, keep supporting who you love. Ask yourself who you'd hate to see no longer standing when we're through all of this, then go spend money there. Spend plenty of it too if you have the means. Drive thru, curbside pickup, delivery, gift cards, you name it. Cash flow is the name of the game for many in the hospitality industry right now.
All that said, if you're like anything like me, your inner foodie is still unashamedly restless. You can't hit up that new restaurant you keep seeing on your Instagram feed, and you can't blabber all over Facebook about it afterwards. Yes I know, this is an extremely privileged problem to be sure, many are simply struggling to put a simple meal on the table right now. But that doesn't stop the monster…feed me, feed me Seymour.
If that sounds familiar, go ahead and install the Chefpanzee App (Apple iOS, Android) on your phone right now. You'll thank me later. At its core, Chefpanzee is a food delivery service, the work of locals Indu Sudhakar and Caleb Askins. Scroll through the businesses the app connects hungry bellies to though, and you'll notice a completely different roster of menus than you might ordinarily encounter from the well known delivery giants.
As co-found Askins explained to me, "We take a different approach to food delivery that is less "transactional" than others. We try to focus on good food only. You won't find chains or watered-down options on our site. Additionally, as travelers, we put a big focus on global foods. There is so much diversity in food and culture in the valley that is often overlooked. We want to make it affordable for little mom-and-pops with amazing food to get the word and experience out. "
A quick glance reads like an entry from a globetrotter's well worn journal: Indonesia, Switzerland, Malaysia, Chile, Afghanistan, on and on. I'm willing to bet there are restaurant names and dishes on the line up that you've never even heard of. And yes, that includes my smug self too. I was completely caught off guard last week when I trialled a brand new service from Chefpanzee called What's For Dinner? Chilean pastel de choclo appeared on my doorstep one night, Haitian poulet Yoganese the next (scroll down for pictures). Consider me humbled, educated, and very very excited in equal measures.
What's For Dinner is essentially to delivery services what Japanese omakase is to sit down dining. You turn everything over to Askins and Sudhakar who curate your dining experience each night. Only here it's delivered right to your door – with careful social distancing too I might add. All you do is load up the app, highlight any dietary concerns you may have before lastly selecting how adventurous you want to be. The correct answer here is "lots" by the way. You can opt to receive everything from a solitary night's dinner to a multi night experience (Askins reckons there's enough depth of dining diversity on the app to easily deliver a weeks worth of unique meals). The more nights you order, the better the deal and value you'll ultimately receive.
You can also choose from two meal size options; select just to receive entrees, or leap right in and receive an appetizer, entree, dessert and beverage. I found the latter yielded delightfully unexpected results. Who knew about the Chilean pebre condiment or Haitian pikliz slaw with eye opening habanero and lime. I can't say I'd have ordered most of the items I received left to my own ways, but I'm glad I did.
It goes without saying this is a completely different beast to the super streamlined, billion-dollar backed apps out there. As Askins also told me, "We are a community-oriented food delivery service that works exclusively with local restaurants, food trucks, and caterers in Utah. Our goal is to add back excitement to food delivery by curating food they will like…but maybe not proactively seek out. We pride ourselves in knowing where the hidden gems are – and partnering with them. A big way to do that is to show customers who they are so it's not just a transaction, but an experience where the customer can get to know the person behind the business."
With that in mind, each dinner is provided with a handy info card (see below); the nights menu is laid out as well as showcasing the chef, cuisine and business behind it all on the flip side. I should also note, everything comes beautifully and intelligently packaged, by people who give a damn. And if you're worried about safety right now, I saw plenty of masks and gloves too.
Like many, I'm a creature of habit. Especially when it comes to food delivered to the doorstep. Go ahead and check your Grubhub history – how much variation do you see? Not much I'd wager. The What's For Dinner option (24 hour advance ordering notice by the way) not inly upends that inertia,
This type of curated service isn't for everyone. If you're the kind of person who breaks down in a flood of tears at an incorrect drive-thru order (and trust me, I know them) this isn't for you. That's o.k. I'm that guy on some of my more delicate days too. Chefpanzee also offers a range of ala carte options for on demand dining too, just like DoorDash and Grubhub. Load the app, pick your grub, and track it on a map in real time to the door. No notice needed, just choose from a range of unique local food trucks, markets and restaurants that are growing week by week.
And remember, you're putting cash into the hands of those who need it most right now. Want to support local? The small local businesses listed on Chefpanzee are absolutely putting more effort into your meal that some of their better established peers. If you care about the depth and diversity of our dining scene, these are the types of business you want to see standing after all this clears.
Pictures from my two nights of What's For Dinner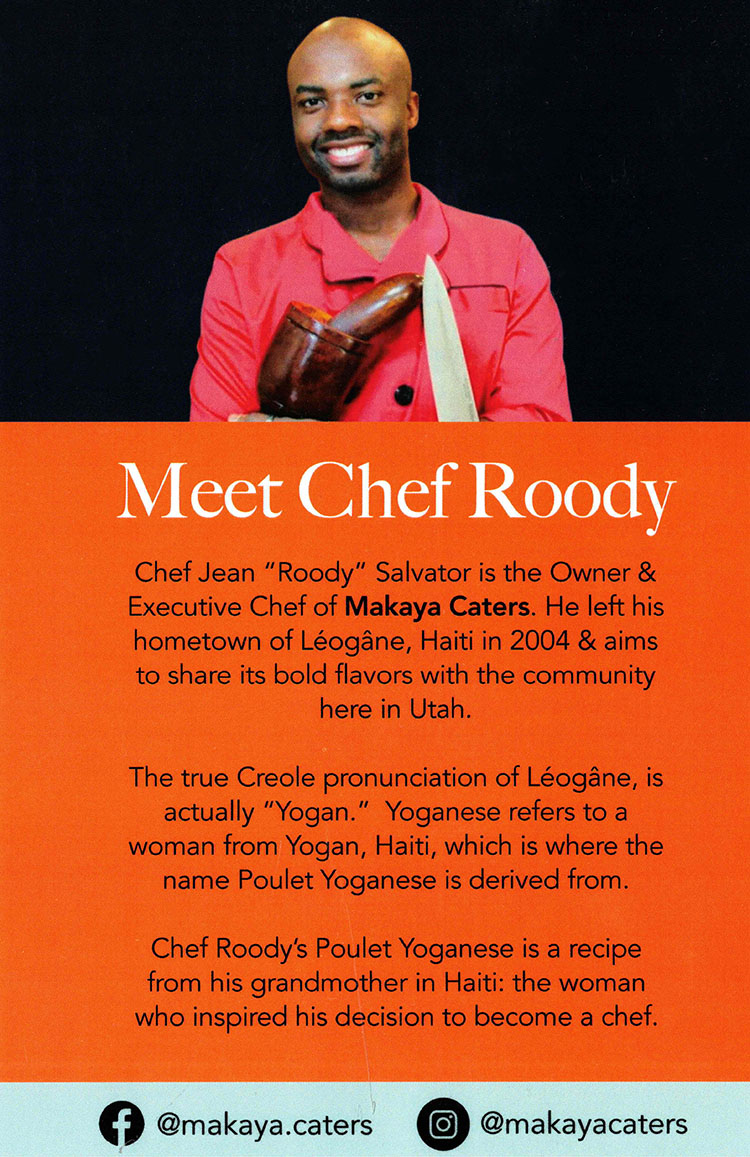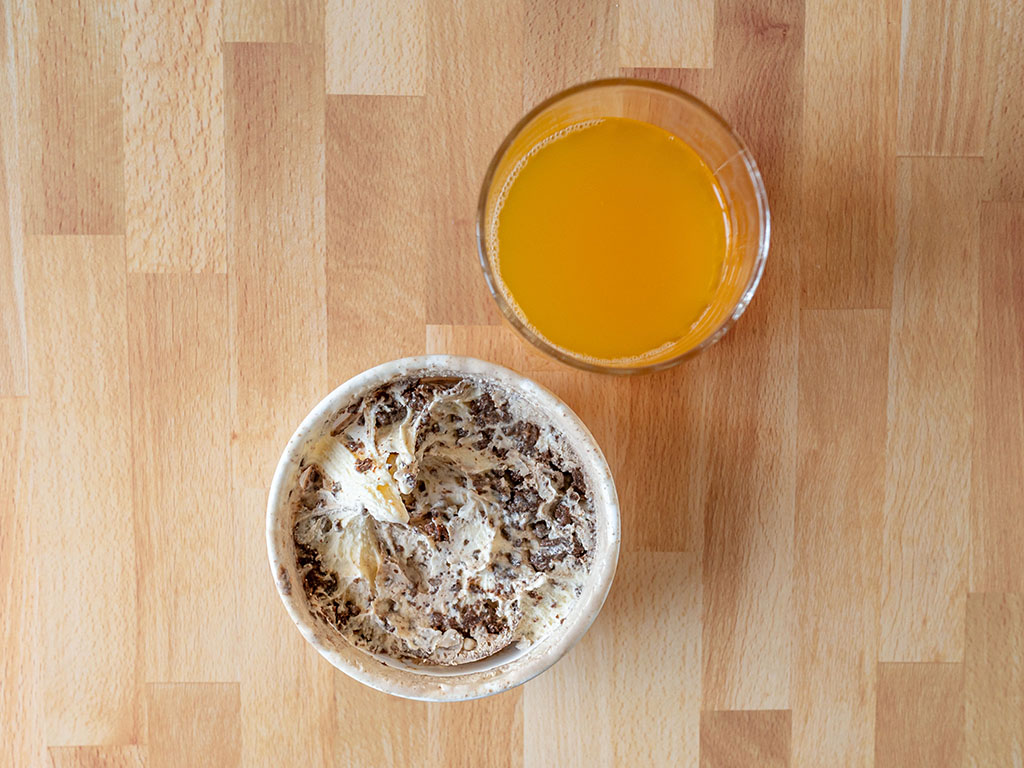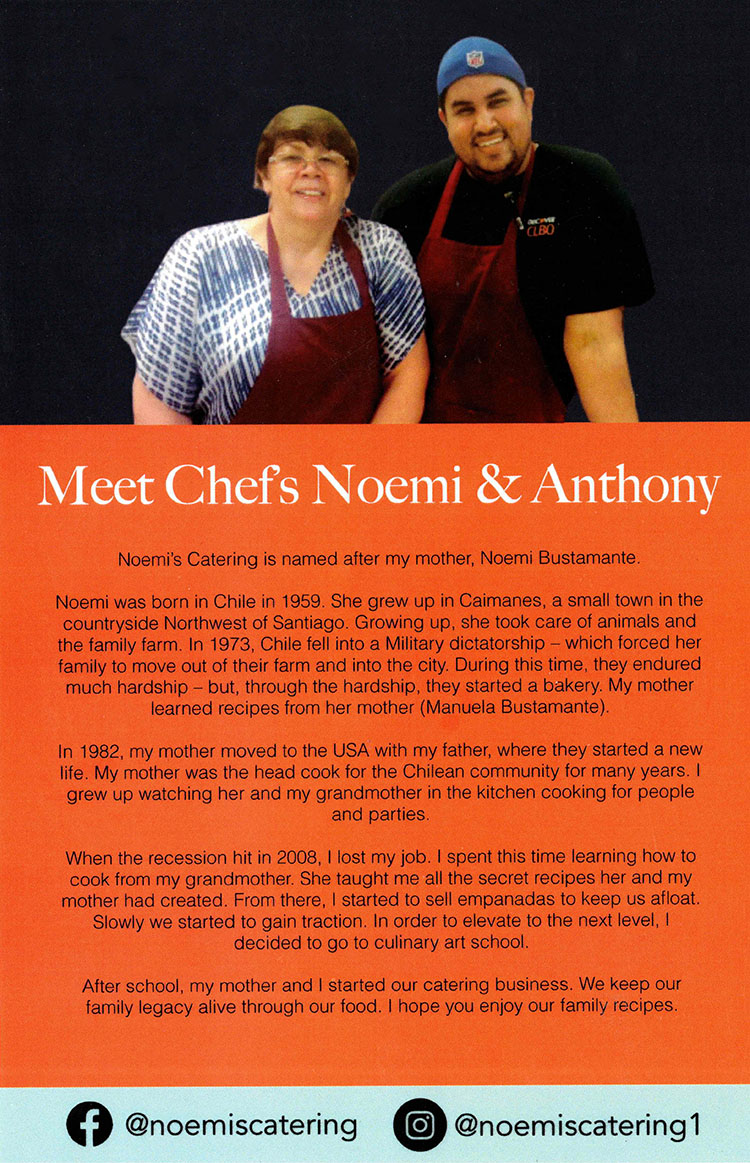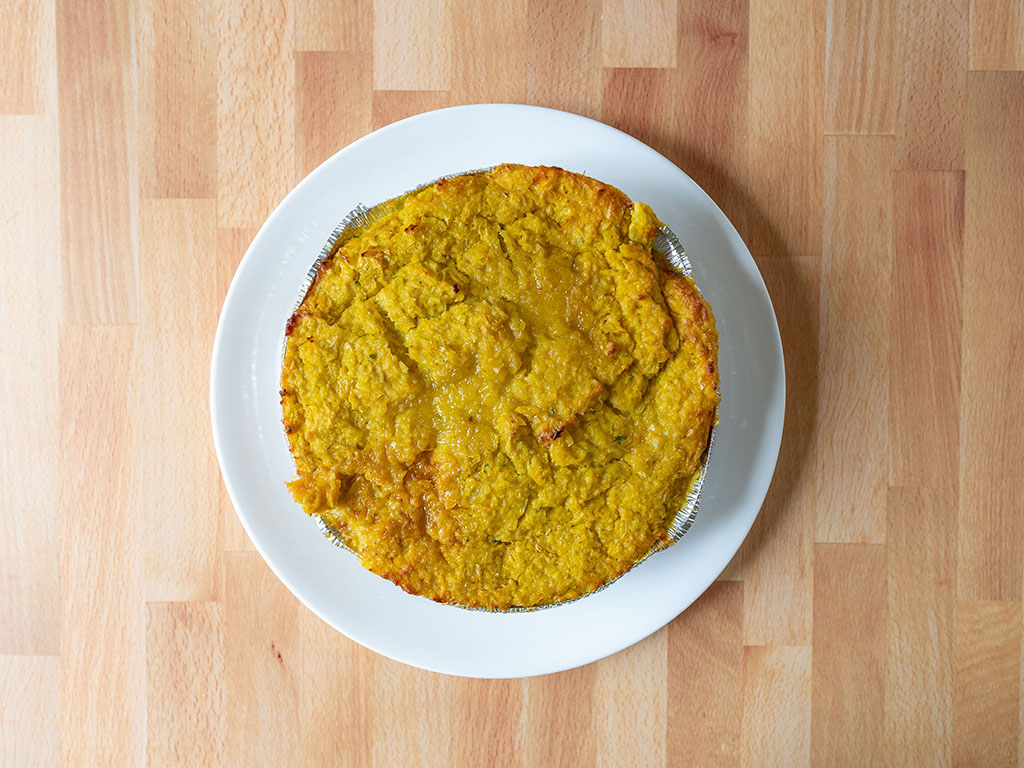 Disclosure: Chefpanzee comped me a free meal to run the rule over the new What's For Dinner service, and I also purchased a meal too. I'm ordering again, you should too.
Bookmark these links!
Hi, I'm Stuart, nice to meet you!  I'm the founder, writer and wrangler at Gastronomic SLC.  I'm a multiple-award winning journalist and have written in myopic detail about the Salt Lake City  dining scene for the better part of seventeen years.
I've worked extensively with multiple local publications from Visit Salt Lake to Salt Lake Magazine, not least helped to consult on national TV.   Pause those credits, yep, that's me! I'm also a former restaurant critic of more than five years, working for the Salt Lake Tribune.    I'm largely fueled by a critical obsession with rice, alliteration and the use of big words I don't understand.   What they're saying about me: "Not inaccurate", "I thought he was older", "I don't share his feelings".
Want to know more? This is why I am the way I am.
This article may contain content provided by one of our paid partners. These are some of the best businesses in Utah. For a list of all our current and past relationships see our
partnership history page
.