Looking for a private room or space for your event here in Utah? Check out the following restaurants that have private rooms. Parties, meetings, weddings, corporate events, graduations, celebrations of any variety – find the private space that meets your need in the list below.
If you don't need a private room for your group, you might also be interested in our page on dining for larger groups. Lastly, also check out our list of private chefs in Utah.
Veneto
Cuisine: Italian
Location: Salt Lake City
From the business – we pride ourselves in providing memorable, custom dining experiences — whether for two or forty-two. From more intimate gatherings for a business meeting or bridal shower, to larger parties such as a rehearsal dinner, company celebration and private wine class, Veneto is the place for unforgettable experiences.
We offer authentic Northern Italian cuisine that can be customized to meet the objective and budget of every event. Each dish is sourced from the finest purveyors, prepared with passion and served with insight. From standing cocktail hour finger foods to our seven-course tasting menu, all may be paired with wines curated by our owner/wine importer, or bottles can be selected from our award winning wine list of over 700 selections.
The intimate dining room seats up to 40 comfortably and our back patio provides a beautiful evening dining under the stars for groups up to 25.
370 E 900 S, Salt Lake City, UT 84111
(801) 359-0708
venetoslc.com
Bambara
Cuisine: New American
Location: Downtown SLC
From the business – with a sought-after downtown location and catering from one of Salt Lake City's top chefs, Bambara is the clear choice for your next private event. Have the place to yourself for an unforgettable evening with 180 of your closest friends or colleagues. For  a more intimate event, the set-up below is perfect for up to 24 guests. If your soirée requires a longer guest list, we also have access to three meeting spaces at the adjacent Kimpton Hotel Monaco Salt Lake City, with more than 3,100 square feet ranging from the 14-seat Tokyo Boardroom to the Paris Ballroom, with seating for 225.  Read more.
202 S Main St, Salt Lake City, UT 84101
(801) 363-5454
bambara-slc.com
Bourbon House
Cuisine: Bar with higher end pub grub
Location: Downtown SLC
The back bar area (separated from main space) can be reserved for parties and groups for free. Special event menus available as well as private whiskey tastings.
19 E 200 S, Salt Lake City, UT 84111
(801) 746-1005
bourbonhouseslc.com
Current Fish & Oyster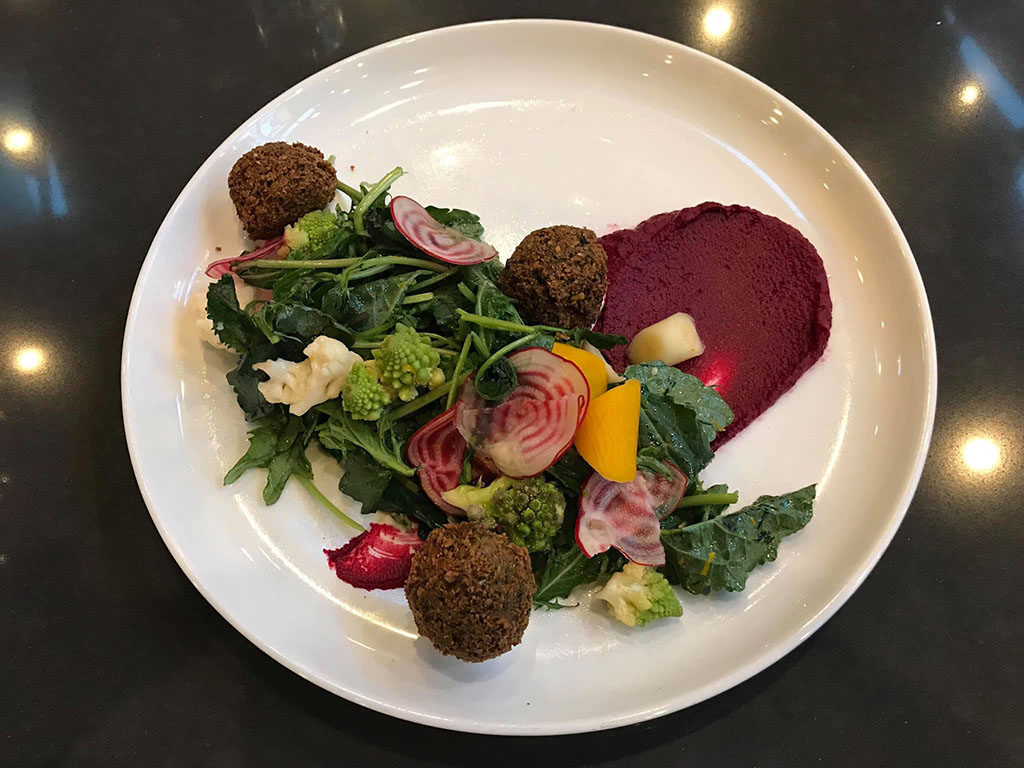 Cuisine: Seafood
Location: Downtown SLC
Semi private mezzanine 42 people.
279 E 300 S, Salt Lake City, UT 84111
(801) 326-3474
currentfishandoyster.com
J. Wong's Asian Bistro
Cuisine: Chinese and Thai
Location: Downtown SLC
Can host groups between 10-50 people. No room fee for groups of 20 and larger. Read more.
163 W 200 S suite 101, Salt Lake City, UT 84101
(801) 350-0888
jwongs.com
Kathmandu
Cuisine: Indian
Location: Millcreek
3142 Highland Dr., Salt Lake City, UT 84106
(801) 466-3504
thekathmandu.net
Kimi's Oyster and Chop House
Cuisine: Seafood and steaks
Location: Sugar House
This central Sugar house eatery offers a private dining space that can seat 20 guests. More info.
2155 Highland Dr., Salt Lake City, UT 84106
(801) 946-2079
kimishouse.com
Log Haven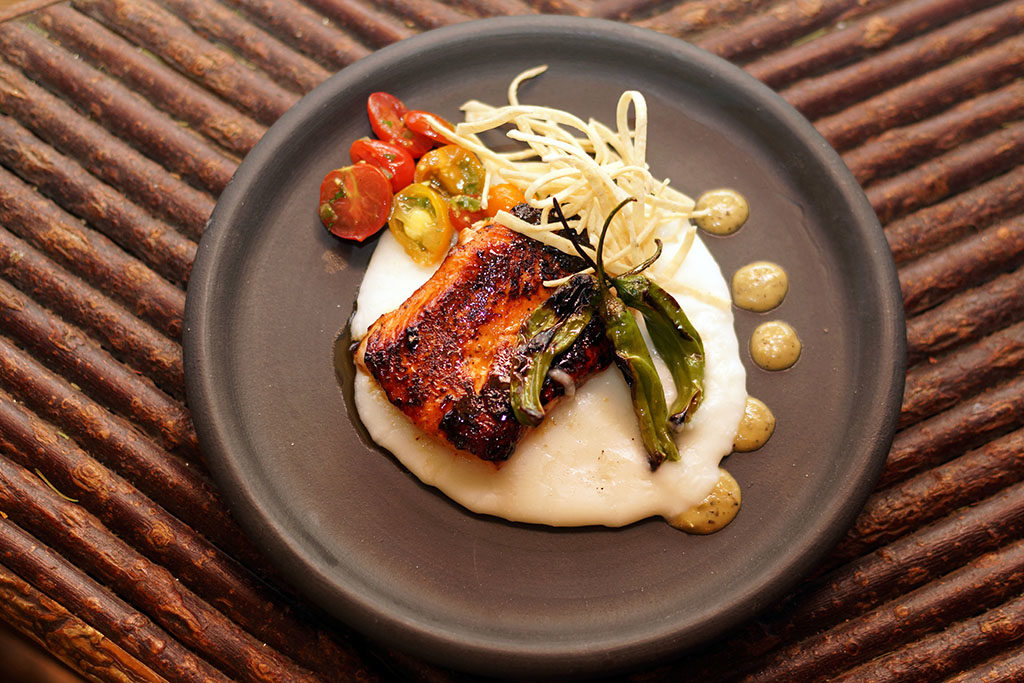 Cuisine: New American
Location: Millcreek canyon
Multiple options from one of the best special event locations in all of Utah. Read the full details here.
From the business – warm and elegantly rustic, Log Haven's main dining room sparkles beneath log beams and garland trim. Windows surround the room, providing endless views of the Wasatch National Forest. A lovely pass-through sandstone fireplace is shared by the dining area and foyer, which is outfitted with comfortably sophisticated chairs and couches. These rooms accommodate groups of 80 to 150.
The Large Rains Room is an enchanting room lined with redwood bookshelves filled with antiques, artifacts and book collections. Lit by twinkling candles and the natural light of the many windows overlooking the Waterfall Patio, the Suite is ideal for an intimate ceremony. Suited for groups of 25 to 50, the seating capacity can increase when rented with a larger room
 The conservatory is an elegant enclosure with sixteen foot-ceilings, twnkle lights and views to a cascading waterfall and snowy mountain sides. This popular location accommodates 40 to 80 guests and includes a beautiful wood floor for dancing after the meal.
Named after the original Log Haven owner, L.F. Rains, this cozy alcove provides a warm welcome for small groups. The atmosphere is festive, with a wood burning fireplace and outstanding views to the cascading waterfall. This room is perfect for small groups of 10 to 24 guests.
The Amphitheater sits on a hillside and affords unsurpassed views of serene Wasatch National Forest. The setting is superb for outdoor events for parties up to 100. The Amphitheater is rented with the patio or Library Suite.
6451 Mill Creek Canyon Rd, Salt Lake City, UT 84109
(801) 272-8255
log-haven.com
Provisions
Cuisine: New American
Location: Downtown SLC
From the business – The cabin, a beautiful space situated behind the restaurant and offers its own private bar, restrooms and kitchen. It is a classic ski chalet style A frame that seats up to 65 guests with included parking. This room is AV ready. You have complete privacy with this space which offers an unforgettable private dining experience.
The barn room – a private room located inside the restaurant that can be made completely private with two sliding reclaimed Utah barn doors. This room seats up to 35 guests comfortably and is AV ready. Feel the excitement and vibe of the restaurant while enjoying your own space. The barn room has full access to our full bar and restrooms. Read more info here.
3364 S 2300 E, Millcreek, UT 84109
(801) 410-4046
slcprovisions.com
Ruth's Chris
Cuisine: Steakhouse
Location: Downtown SLC
Five private dining rooms can be found at the downtown location as follows. Read more here, details from the business:
The Crescent Room 12 The Crescent Room accommodates up to 12 guests.
The Boardroom 20 The Boardroom accommodates up to 20 guests.
The New Orleans Room 30 The New Orleans Room accommodates up to 30 guests.
The Mardi Gras Room 60 The Mardi Gras Room accommodates up the 60 guests.
The French Quarter Room 100 The French Quarter Room accommodates up to 100 guests.
275 S W Temple St, Salt Lake City, UT 84101
(801) 363-2000
ruthschris.com/restaurant-locations/salt-lake-city
Saffron Valley (Avenues)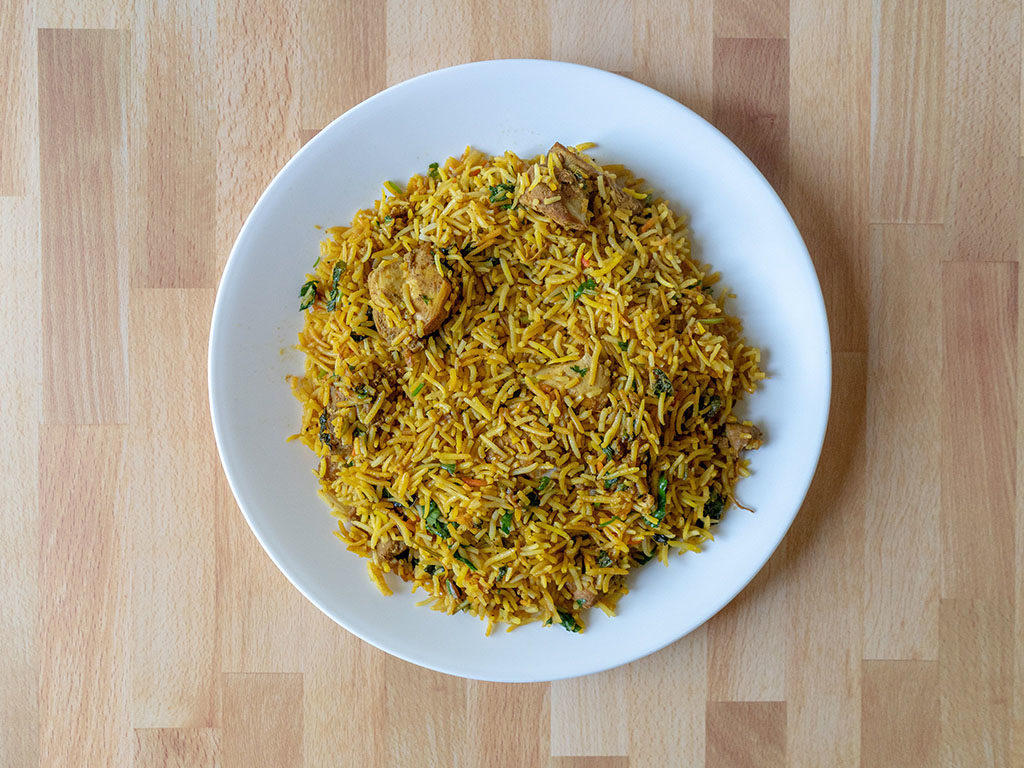 Cuisine: Indian
Location: Avenues
From the business – did you know that Saffron Valley in the Avenues has a private dining room that is perfect for small groups and meetings? Dubbed "The Captain's Room" it is a perfect meeting space for 8-12 people. More info here.
26 E St E, Salt Lake City, UT 84103
(801) 203-3325
saffronvalley.com
SOMI Vietnamese Bistro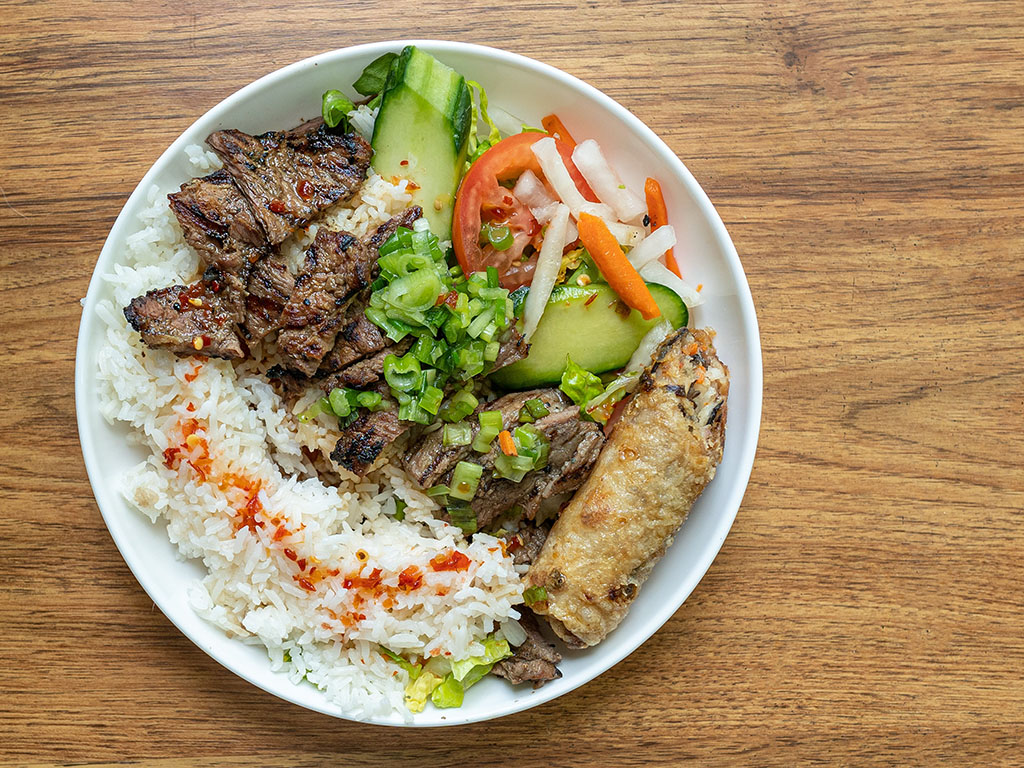 Cuisine: Vietnamese
Location: Sugar House
From th business – SOMI has a private room that can hold up to 35 people for your special event! Whenever you have a graduation, birthday or wedding, remember SOMI is the perfect venue! More details.
1215 Wilmington Ave, Salt Lake City, UT 84106
(385) 322-1158
somislc.com
Spencer's
Cuisine: Steakhouse
Location: Downtown Salt Lake City
This classic American steak restaurant has a central private dining room that can accommodate upto 20 guests. See more here.
255 S W Temple St, Salt Lake City, UT 84101
(801) 238-4748
spencersslc.com
Stanza
Cuisine: Italian
Location: Downtown Salt Lake City
Three options including the semi private mezzanine that seats 80 seated, or 100+ standing. The Aspen room is a completely private space and seats 36. More info here.
454 E 300 S, Salt Lake City, UT 84111
(801) 746-4441
stanzaslc.com
Stoneground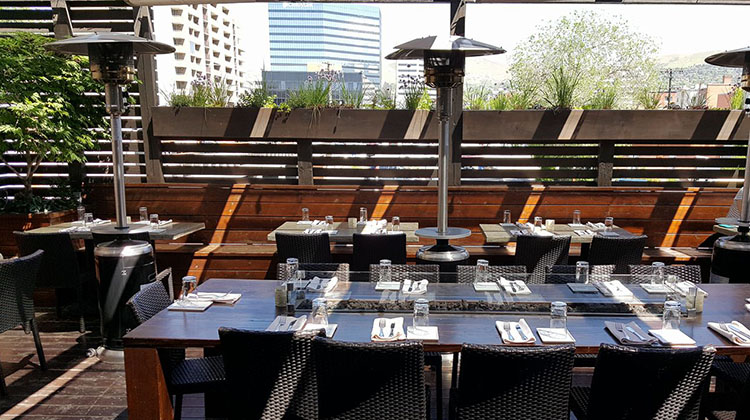 Cuisine: Italian
Location: Downtown Salt Lake City
Stoneground's delight patio can seat 40 and is available for private hire.
249 E 400 S, Salt Lake City, UT 84111
(801) 364-1368
stonegrounditalian.com
Table-X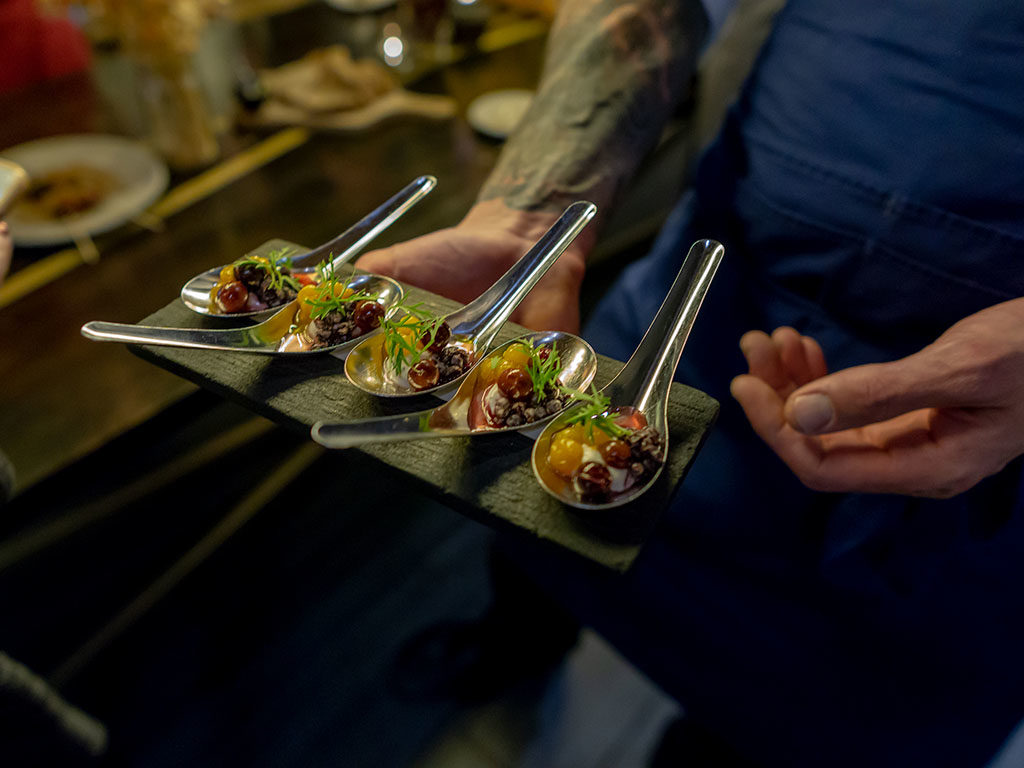 Cuisine: New American
Location: Millcreek
From the business – we have a private Garden Dining Room overlooking our vegetable garden. It can accommodate up to 14 guests. We can tailor an experience for you and your guests or you can order one of our tasting menu options. The Garden Dining Room is also available for private business clients and events, too. More info.
1457 E 3350 S, Salt Lake City, UT 84106
(385) 528-3712
tablexrestaurant.com
Taqueria 27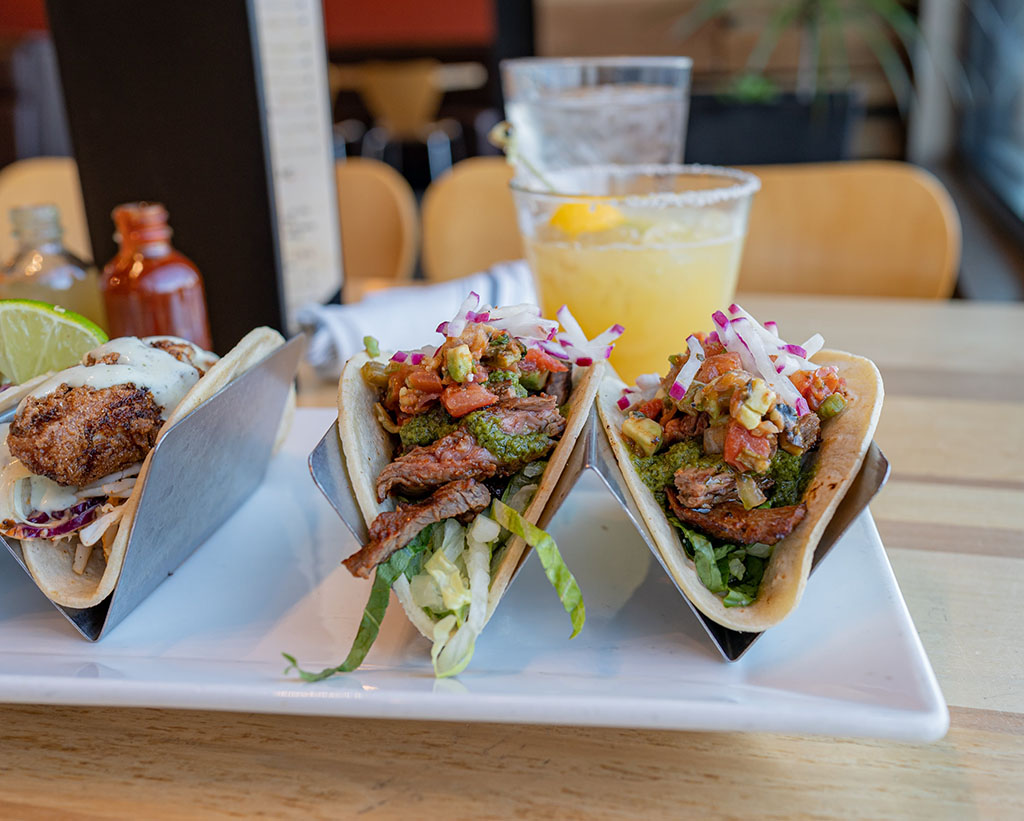 Cuisine: Mexican
Location: Holladay, Lehi
From the business – Taqueria 27 has Party Rooms available at our Lehi and Holladay locations for groups of up to 40 people. Full details here.
Various locations
taqueria27.com
Tsunami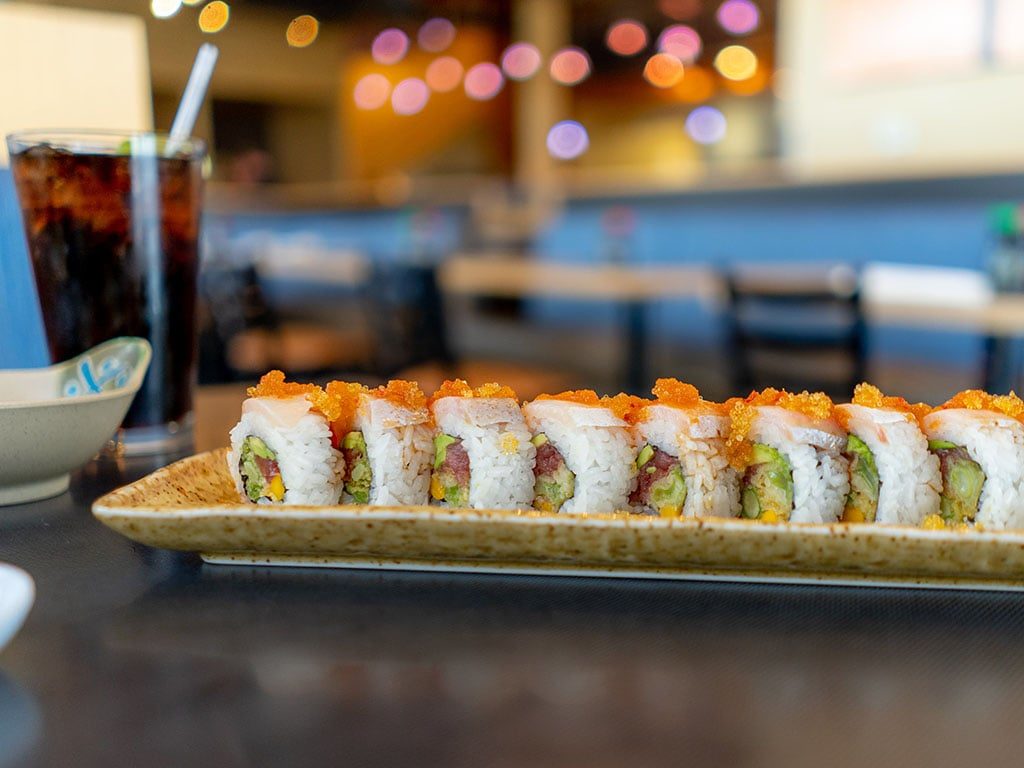 Cuisine: Japanese
Location: Midvale / South Jordan / Lehi
From the business – Tsunami offers private event space at three of our locations — Union Heights, River Park, and Traverse Mountain — providing beautifully appointed rooms that are perfect for family celebrations, corporate meetings, rehearsal dinners, holiday parties and all types of special events.
Our flexible menu options, which include a full gluten-free menu, can be created to fit every budget and every type of event. We offer full liquor service, including one-of-a-kind sakes only available at Tsunami. Paired with our professional, hospitable service and warm ambiance, we guarantee that your private function will be truly memorable. Read more info here.
Union Heights – seats 45, social reception 55
River Park South Jordan – seats 45, social reception 60
Traverse Mountain Lehi – seats 50, social reception 60
Various locations
tsunamiutah.com
Who did we miss?
If you think we're missing a really great addition to this list, please email us at stuart@gastronomicslc.com – we'd love to hear from you. Let us know who you think should be on this list and why. If you have a really great picture of one of more dishes, please send that too! We're always excited to check our more businesses!
Hi, I'm Stuart, nice to meet you!  I'm the founder, writer and wrangler at Gastronomic SLC; I'm also a former restaurant critic of more than five years, working for the Salt Lake Tribune.  I've worked extensively with multiple local publications from Visit Salt Lake to Salt Lake Magazine, not least helped to consult on national TV shows.
I'm a multiple-award winning journalist and have covered the Utah dining scene for the better part of fifteen years.   I'm largely fueled by a critical obsession with rice, alliteration and the use of big words I don't understand.   What they're saying about me: "Not inaccurate", "I thought he was older", "I don't share his feelings".  Want to know more? This is why I am the way I am.
Our sponsors and this page
This page may contain information about one of our sponsors. We only work with the very best businesses in the state, and routinely turn down offers to work with businesses we don't enjoy. If we can't hand on heart recommend them - they can't be a sponsor.
At this time we have the following sponosrs: Avenues Proper, BGR Sugar House, BTG, Caffe Molise, Craft by Proper, The Dough Miner, Downtown Alliance, Feldman's Deli, Flanker, Garage On Beck, Hearth And Hill, Hill's Kitchen, Kao Thai, Kin Sen Asian Noodle Bar, Kyoto, Laziz Kitchen, Log Haven, Oasis Cafe, Pirate O's Gourmet Market, Proper Brewing, Proper Burger, Scion Cider Bar, SLC Eatery, Squatter's Downtown Salt Lake City, Stoneground Italian Kitchen, Urban Hill, Wasatch Brew Pub Sugar House, Whiskey Street, White Horse.
I encourage you to Google any of our sponsors and see the stellar reviews on multiple sites that they enjoy. For a list of all our current and past relationships see our partnership history page.