Where can a large group book a table in SLC? It's a question we're asked a lot of times because it's a tricky balancing act to do well. When booking a restaurant for a larger party you often need to ensure the price is affordable, the menu caters to a range of tastes, and the restaurant itself is capable of delivering the goods for all those hungry mouths.
With that in mind, here are our picks for the best restaurants to check out when booking for a large group. Oh. By large group we have eight of more guests in mind!
Note: for large groups, always call in advance before headed to the restaurant. If possible try to book a day or more in advance to give the restaurant time to get ready for your group.
Desert Edge Pub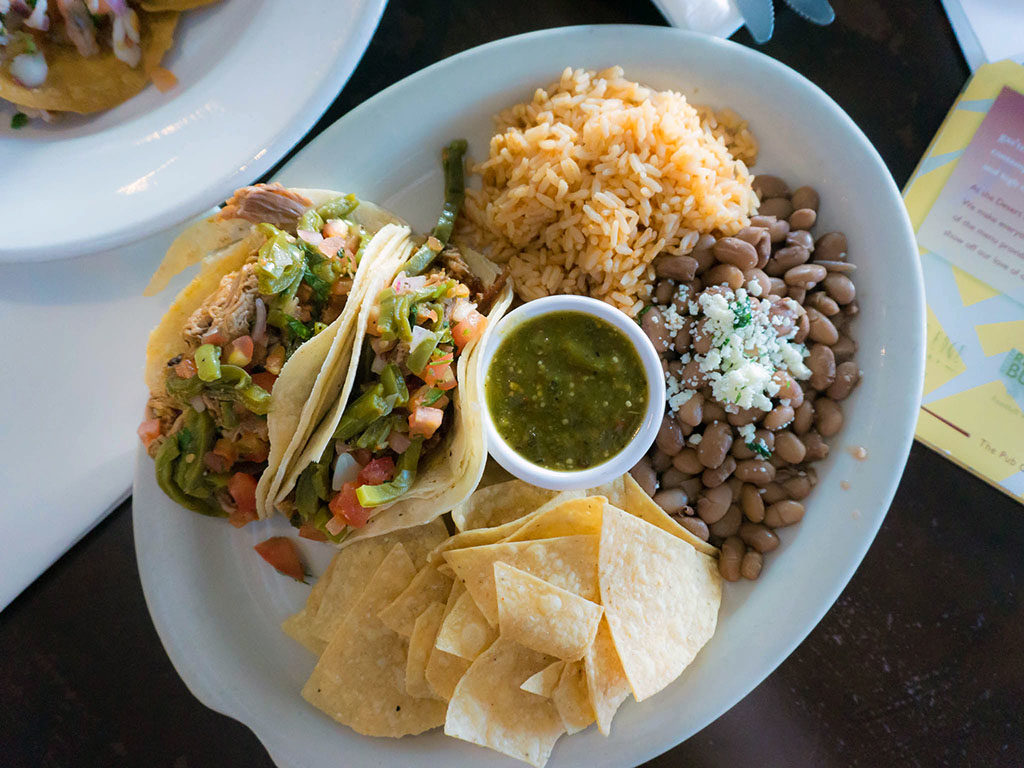 Located in historic Trolley Square, Desert Edge Pub is one of Utah's oldest (and best!) brewpubs. Licenses as a restaurant, guests of any age can come and enjoy the eclectic menu here which stretches from Mexican to Asian to Italian. The restaurant has significant space, affording large groups plenty of room.
273 Trolley Square, Salt Lake City, UT 84102
(801) 521-891
desertedgebrewery.com
Taqueria 27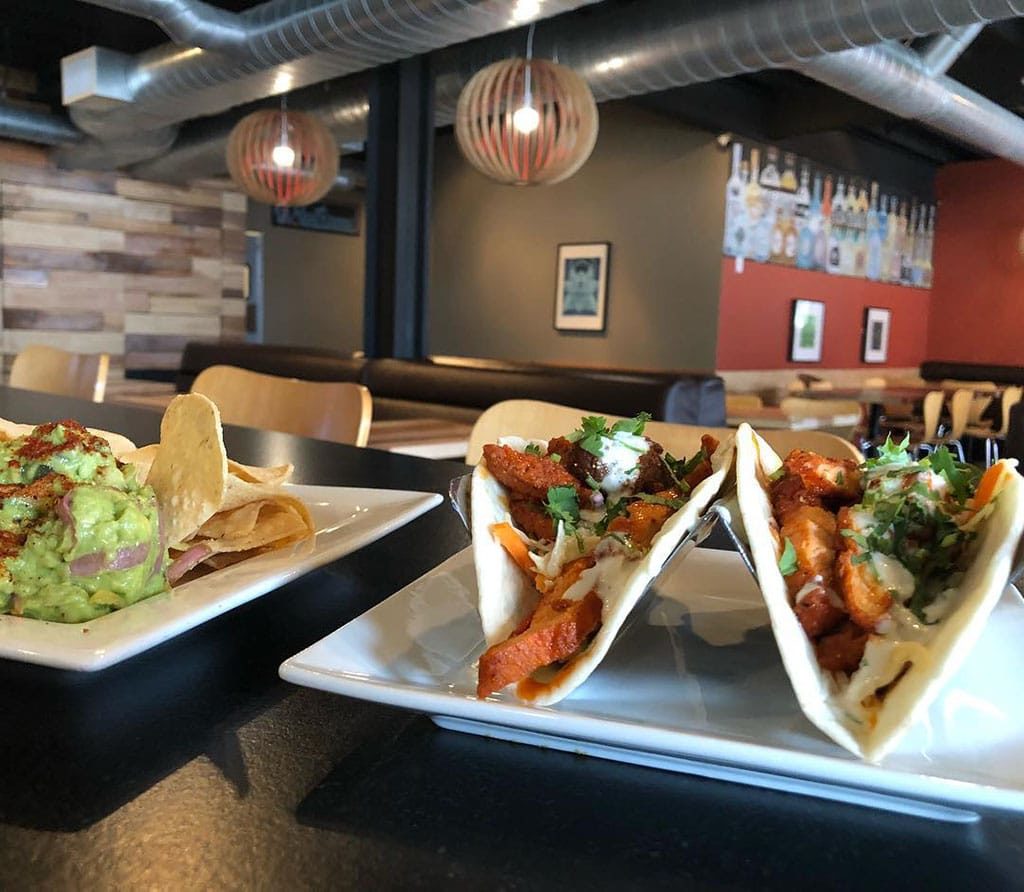 There are five locations of this modern taqueria across the valley. All are open seven days a week, all have a full bar, and all offer delicious tacos with a twist. The restaurant caters to larger groups happily.
Proper Burger Co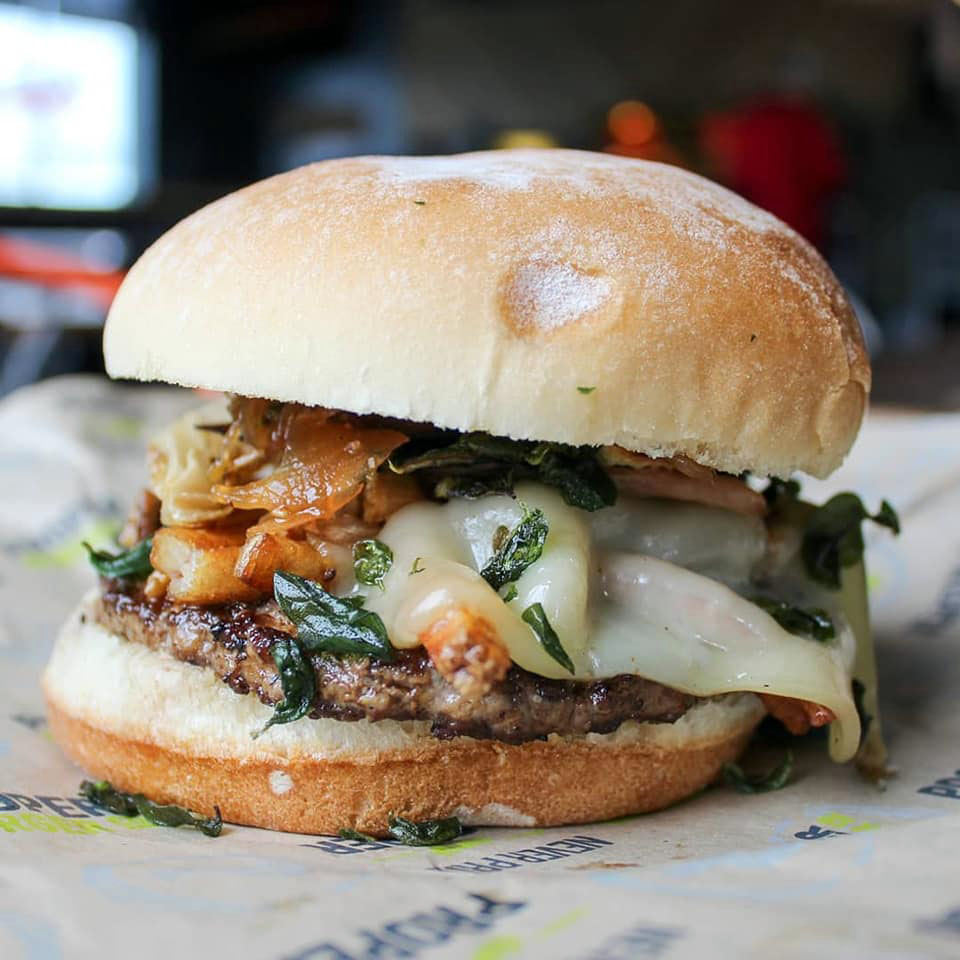 Proper Burger Co. is a modern burger joint attached to their sister business Proper Brewing. The brewery side might be 21+ only but the burger spot is open to all ages. The restaurant offers a number of fun and funky burgers, including a range of shakes, sides and options from the businesses brewers.
857 Main St, Salt Lake City, UT 84111
(801) 953-1707
properbrewingco.com
Sapa
The downtown Salt Lake Japanese restaurant happily accepts reservations for parties of 8-20 people. The restaurant suggests reserving at least a week before the date of the event, to ensure availability.
722 State St, Salt Lake City, UT 84111
(801) 363-7272
sapabarandgrill.com
Stanza
If you're looking for a more upscale spot to take your group, look no further than Stanza. This downtown Italian restaurant happily caters to large groups and also offers an amazing modern menu crafted by chefs Jonathan LeBlanc and pastry whizz Amber Billingsley. There's a considered wine list, impeccable service and a chic interior.
The Pie
Who doesn't love pizza? The Pie is a Salt Lake City institution with more awards under their belts than toppings on their pizza pies. There are multiple locations of The Pie, all with plenty space to cater to large and hungry groups. The Pie even offers a specialty menu of vegan and gluten free pies, so everyone in your group can eat well.
Various locations

Charlie Chow's Dragon Grill
This downtown casual eatery serves a range of Chinese favorites, perfect for group dining: dim sum, ala carte entrees and a fun all-you-can-eat Mongolian BBQ.
55 E 400 S, Salt Lake City, UT 84111
(801) 328-3663
charliechowsdragongrill.com
Who did we miss?
If you think we're missing a really great addition to this list, please email us at stuart@gastronomicslc.com – we'd love to hear from you. Let us know who you think should be on this list and why. If you have a really great picture of one of more dishes, please send that too! We're always excited to check our more businesses!
Hi, I'm Stuart, nice to meet you!  I'm the founder, writer and wrangler at Gastronomic SLC; I'm also a former restaurant critic of more than five years, working for the Salt Lake Tribune.  I've worked extensively with multiple local publications from Visit Salt Lake to Salt Lake Magazine, not least helped to consult on national TV shows.
I'm a multiple-award winning journalist and have covered the Utah dining scene for the better part of fifteen years.   I'm largely fueled by a critical obsession with rice, alliteration and the use of big words I don't understand.   What they're saying about me: "Not inaccurate", "I thought he was older", "I don't share his feelings".  Want to know more? This is why I am the way I am.
Our sponsors and this page
This page may contain information about one of our sponsors. We only work with the very best businesses in the state, and routinely turn down offers to work with businesses we don't enjoy. If we can't hand on heart recommend them - they can't be a sponsor.
At this time we have the following sponosrs: Avenues Proper, BGR Sugar House, BTG, Caffe Molise, Craft by Proper, The Dough Miner, Downtown Alliance, Feldman's Deli, Flanker, Garage On Beck, Hearth And Hill, Hill's Kitchen, Kao Thai, Kin Sen Asian Noodle Bar, Kyoto, Laziz Kitchen, Log Haven, Oasis Cafe, Pirate O's Gourmet Market, Proper Brewing, Proper Burger, Scion Cider Bar, SLC Eatery, Squatter's Downtown Salt Lake City, Stoneground Italian Kitchen, Urban Hill, Wasatch Brew Pub Sugar House, Whiskey Street, White Horse.
I encourage you to Google any of our sponsors and see the stellar reviews on multiple sites that they enjoy. For a list of all our current and past relationships see our partnership history page.