Where can a large group book a table in SLC? It's a question we're asked a lot of times because it's a tricky balancing act to do well. When booking a restaurant for a larger party you often need to ensure the price is affordable, the menu caters to a range of tastes, and the restaurant itself is capable of delivering the goods for all those hungry mouths.
With that in mind, here are our picks for the best restaurants to check out when booking for a large group. Oh. By large group we have eight of more guests in mind!
Note: for large groups, always call in advance before headed to the restaurant. If possible try to book a day or more in advance to give the restaurant time to get ready for your group.
Desert Edge Pub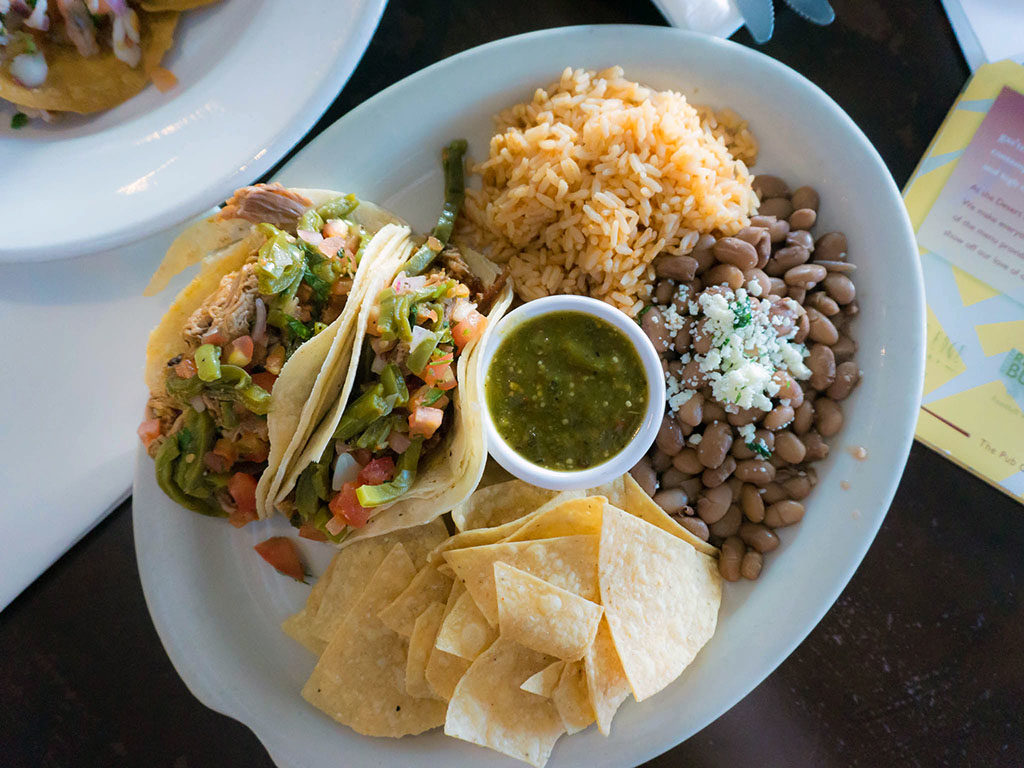 Located in historic Trolley Square, Desert Edge Pub is one of Utah's oldest (and best!) brewpubs. Licenses as a restaurant, guests of any age can come and enjoy the eclectic menu here which stretches from Mexican to Asian to Italian. The restaurant has significant space, affording large groups plenty of room.
273 Trolley Square, Salt Lake City, UT 84102
(801) 521-8917
desertedgebrewery.com
Taqueria 27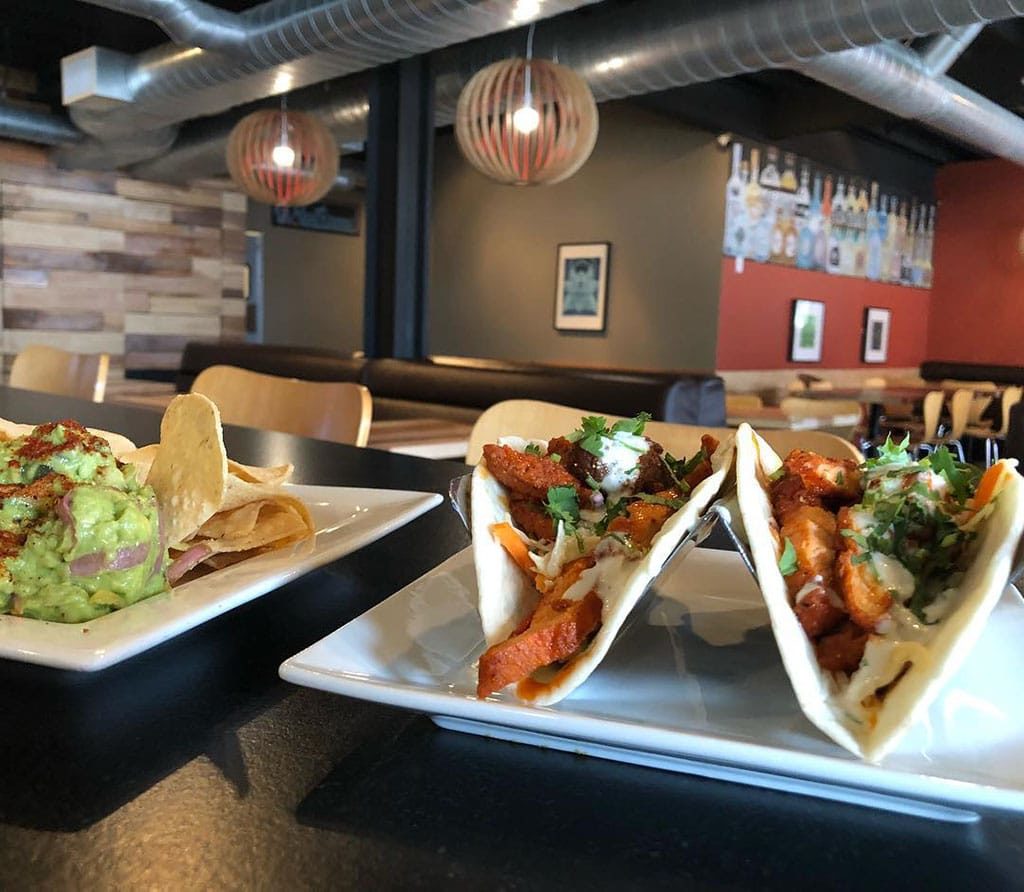 There are five locations of this modern taqueria across the valley. All are open seven days a week, all have a full bar, and all offer delicious tacos with a twist. The restaurant caters to larger groups happily.
Foothill | 1615 S Foothill Dr., SLC, 84108 | (385) 259-0712
Holladay | 4670 S Holladay Village Plaza, Holladay, 84121 | (801) 676-9706
Downtown | 149 E 200 S, SLC, 84111 | (385) 259-0940
Murray | 6154 S. Fashion Blvd, Murray, 84107 | (801) 266-2487
Lehi | 1688 W Traverse Parkway, Lehi, 84043 | (801) 331-8033
Brunch menu
Proper Burger Co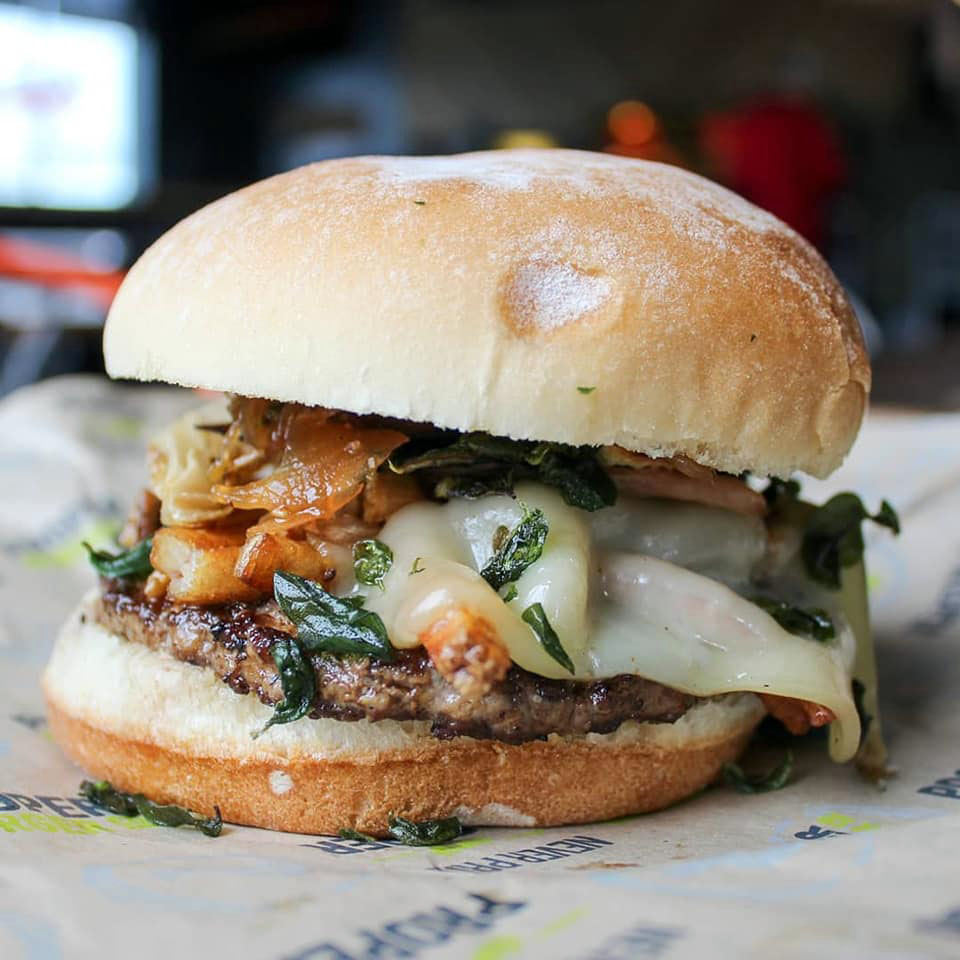 Proper Burger Co. is a modern burger joint attached to their sister business Proper Brewing. The brewery side might be 21+ only but the burger spot is open to all ages. The restaurant offers a number of fun and funky burgers, including a range of shakes, sides and options from the businesses brewers.
857 Main St, Salt Lake City, UT 84111
(801) 953-1707
properbrewingco.com
Stanza
If you're looking for a more upscale spot to take your group, look no further than Stanza. This downtown Italian restaurant happily caters to large groups and also offers an amazing modern menu crafted by chefs Jonathan LeBlanc and pastry whizz Amber Billingsley. There's a considered wine list, impeccable service and a chic interior.
454 E 300 S, Salt Lake City, UT 84111
(801) 746-4441
stanzaslc.com
The Pie
Who doesn't love pizza? The Pie is a Salt Lake City institution with more awards under their belts than toppings on their pizza pies. There are multiple locations of The Pie, all with plenty space to cater to large and hungry groups. The Pie even offers a specialty menu of vegan and gluten free pies, so everyone in your group can eat well.
Charlie Chow's Dragon Grill
This downtown casual eatery serves a range of Chinese favorites, perfect for group dining: dim sum, ala carte entrees and a fun all-you-can-eat Mongolian BBQ.
55 E 400 S, Salt Lake City, UT 84111
(801) 328-3663
charliechowsdragongrill.com