Best SLC steakhouse
Our pick of all the high end steak houses in downtown SLC is Fleming's. This national chain is known for its quality, but also showcases talented chefs at each location. At the SLC location, you will find chef James Hester who puts his own touch on the seasonal menu.
One of our favorite things about Flemings are the weekly specials, everything from happy hour specials with unmissable pricing through to bog bold promotions like Tomahawk Tuesday's. Located in the recently revamped Gateway on the Western edge of downtown, there's plenty to do before and after your steak as well!
The Gateway, 20 400 W, Salt Lake City, UT 84101
(801) 355-3704
flemingssteakhouse.com/locations/ut/salt-lake-city
Best downtown SLC steak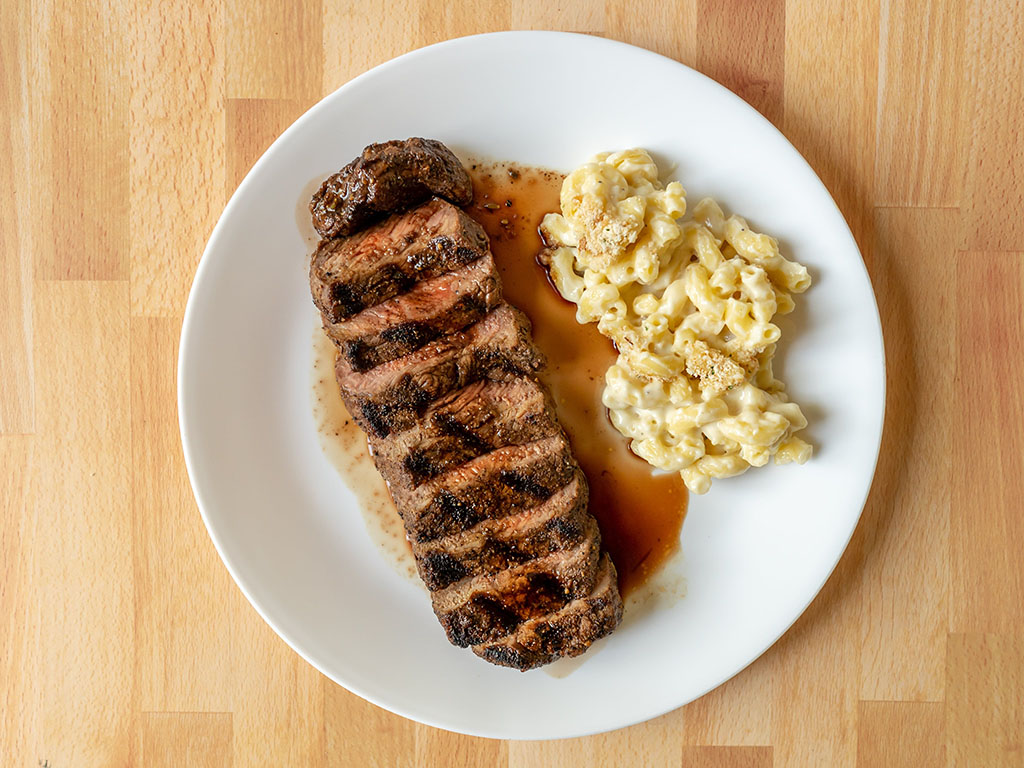 The cocoa-espresso rubbed NY strip is a staple on Carson Kitchen's menu in downtown SLC. Need the perfect side dish? Their mac n cheese is the best in the city in our opinion, using a trio of blended cheeses.
241 W 200 S, Salt Lake City, UT 84101
(385) 252-3200
carsonkitchen.com/slc
Best brewpub steak
There's always a great steak on the menu at this Avenues nano-brewery. The menu changes with the seasons but you can always count on a great steak cooked perfectly. Check out their excellent
376 8th Ave, Salt Lake City, UT 84103
(385) 227-8628
avenuesproper.com
Best steak frites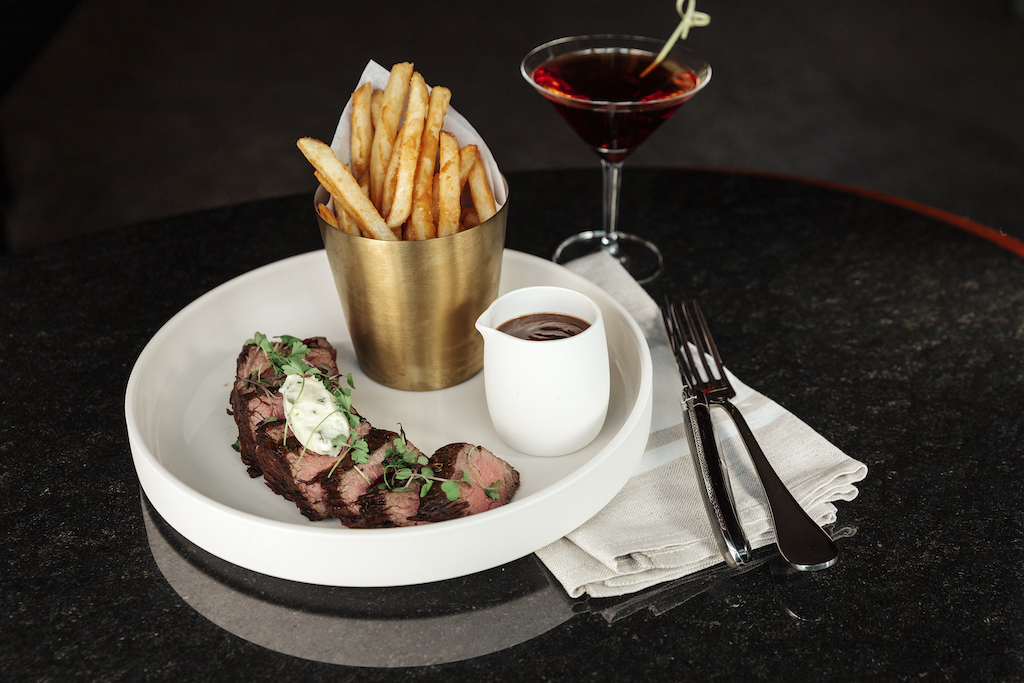 Our pick for this classic brasserie dish would be to head to the Grand America in downtown SLC. The five star hotel completely revamped their dining space in late 2021, launching the all new Laurel; offering an accessible mix of French and Italian classics – steak frites included. The retooled restaurant and bar operation also has a focus on affordability with no dish North of the $30 mark.
555 S Main St, Salt Lake City, UT 84111
(801) 258-6708
Best Park City steakhouse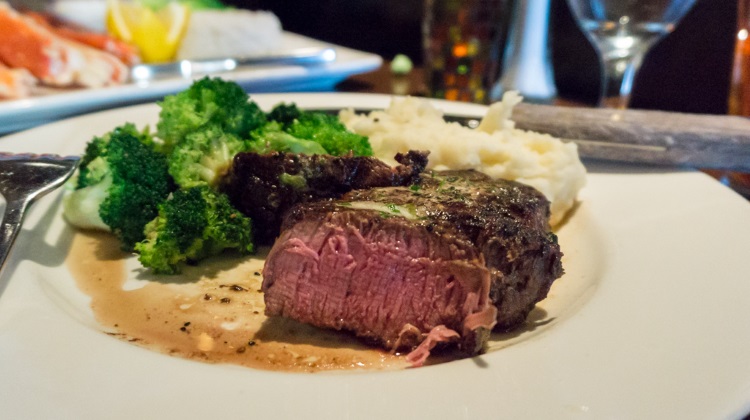 If your itinerary takes you to Park City, this classic American steak house at the base of Main Street is worth a visit. Whether you dine in the bar or restaurant proper, you'll be able to order some of the best steaks in Park City, not least other classics too such as Alaskan king crab legs.
The Caledonian, 751 Main St, Park City, UT 84060
Phone: (435) 647-0040
www.butcherschophouse.com
Most unique steak
Located just a few miles up Millcreek Canyon lies this charming log cabin housed restaurant. Chef Dave Jones' menu fuses hearty and rustic New American cuisine with flavors from myriad International destinations. Jones is no slouch when it comes to the grill either, cooking up some of the finest steaks in town. A good example of Jones' eclectic mood in the kitchen is the Blackened Bison Teres Major Steak, served with braised greens, Big John's cheddar grits, crisp carrots and andouille gravy.
6451 Millcreek Canyon Rd, Salt Lake City, UT 84109
(801) 272-8255
www.log-haven.com
Best under the radar steaks in town
If you're looking for something off the beaten path of the regular steak house haunts, we asked our readers to suggest some lesser known options (email stuart@gastronomicslc.com with yours!). Here's what they said:
We just went to the American Legion 71 off of 3300 South and West temple. They have steak on Friday and Saturday, I believe. However, their porterhouse steak is the best!!!! Ambiance is like a biker bar/american legion place and the only other things to eat is the salad bar and garlic bread. Reasonable price on the steak that is cooked on the grill that the owner made and has seasoned for a long period of time.
Ice Haus, their steak is phenomenal! Saturday they do a wagyu steak with potatoes, a side salad and the best Brussel sprouts for $10
Who did we miss?
If you think we're missing a really great addition to this list, please email us at stuart@gastronomicslc.com – we'd love to hear from you. Let us know who you think should be on this list and why. If you have a really great picture of one of more dishes, please send that too! We're always excited to check our more businesses!