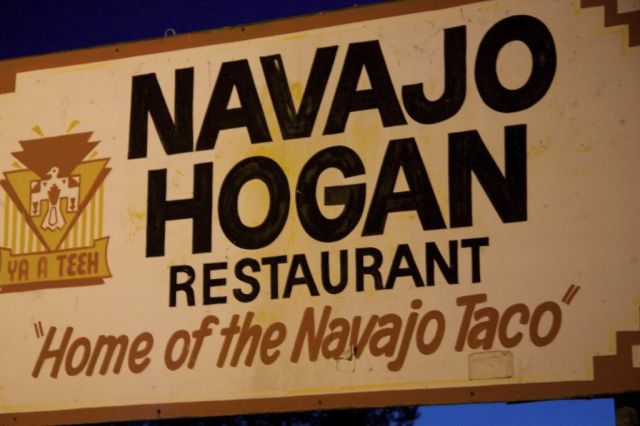 Stuart's note: This review is hopefully one of many in our new "off the beaten path" recurring series. Through these reviews we will try to focus on the less well known eateries around the valley: hole in the wall type places, mom and pop joints, smaller places that really deserve recognition for their efforts. Our first review is from our latest contributor Ryan, so without further delay, take it away Ryan…
Remember back in the school days when Navajo Taco day rolled around? I always enjoyed those days as I watched the lunch lady pile beef, tomatoes, and lettuce on a delicious fry bread. It was a welcome change from the corndogs and tater tots that we ate far too often.
Meet Navajo Hogan. If you blink as you motor down 33rd South, you're likely to miss the unassuming, windowless cinderblock building. I know I've missed it several times it until it caught my eye earlier this year. If you're like me, you'll be shocked to realize that this humble restaurant has been in the same location on 33rd for over twenty years.
Chances are that when you walk in, you'll see Bill, the owner, manning the fry station and the cash register. He is a quiet guy, which may explain the low-key nature of his restaurant.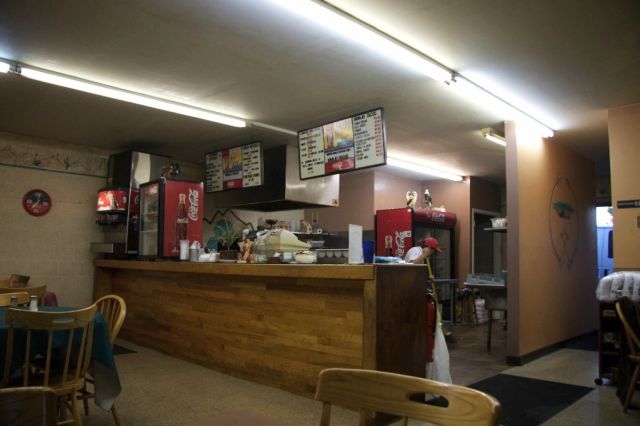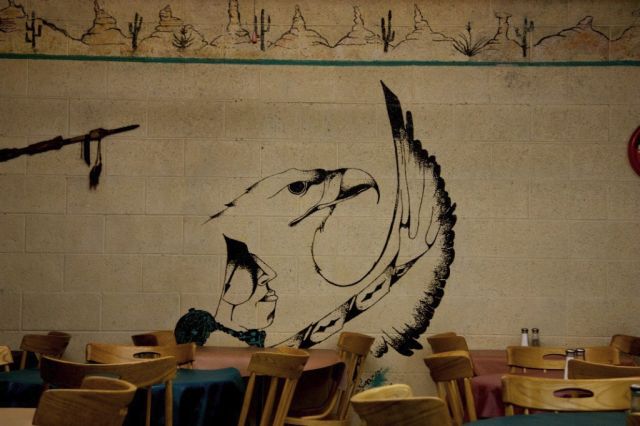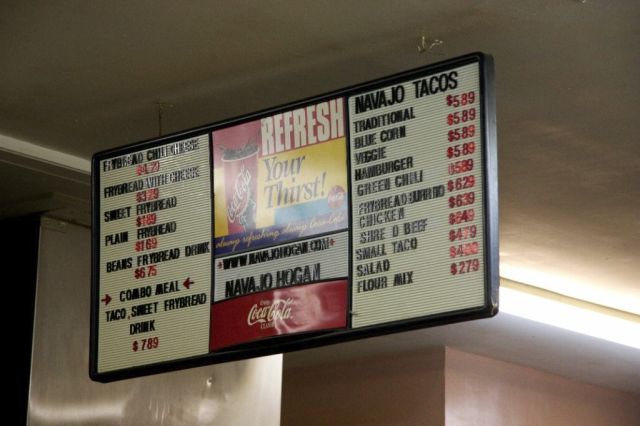 Bill has a fairly extensive menu of different versions of frybread and Navajo tacos. The most popular is the traditional taco, which is a frybread made with traditional Blue Bird flour, and topped with red beans, ground beef, tomatoes, and lettuce.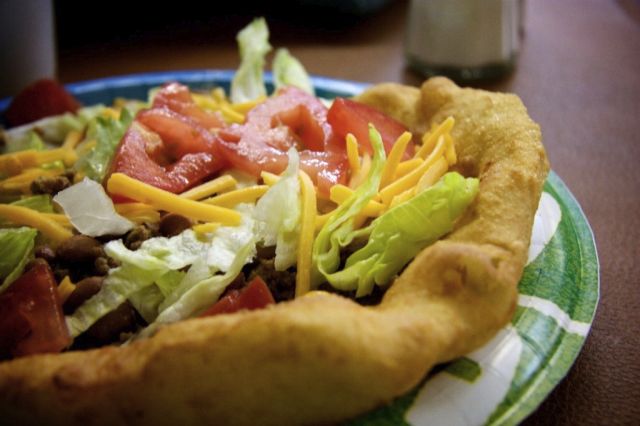 Other Navajo taco versions include blue corn, green chili, shredded beef, chicken, and the intriguing frybread burrito. I'll have to try that the next time we stop by.
I would definitely recommend the blue corn Navajo taco. The blue corn gives the fry bread a nice robust flavor and texture, which I felt was lacking in the traditional Navajo taco.
The sweet frybread is probably what you would imagine it to be. Light, flaky fried dough smothered in honeybutter, sugar, and cinnamon. It was similar to a scone, except crispier and less doughy.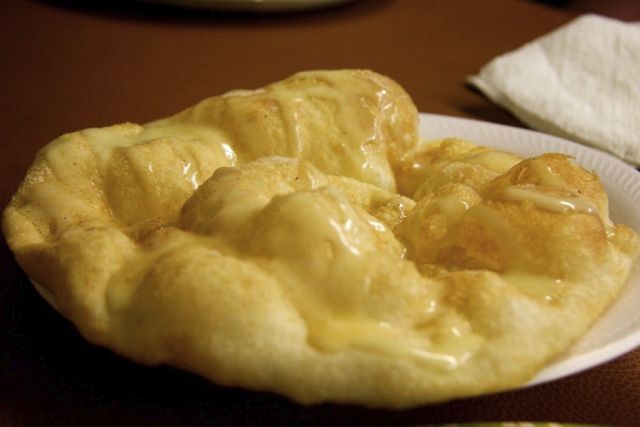 Navajo Hogan features daily lunch specials for around $6, and if you stop by on a Saturday, Bill makes a mutton stew frybread, which sounds delicious.
If you're in the mood to try something new, and perhaps reminisce about your grade-school lunches, stop by Navajo Hogan and say hi to Bill. He'll be glad to see you.
Navajo Hogan
447 East 3300 South, South Salt Lake, Utah
(801) 466-2860
Website: navajohogan.biz
Open Tuesday – Saturday 11 a.m. to 8 p.m.
I love featuring the best of the best of Salt Lake City. I live and work downtown, and enjoy showcasing all of the amazing things SLC has to offer.  Winner, 2015 Utah Society of Professional Journalists, photo essay category. When I'm not writing about food, I am usually found on my bike, headed up one of the canyons.
This article may contain content provided by one of our paid partners. These are some of the best businesses in Utah. For a list of all our current and past relationships see our
partnership history page
.