It's been a busy few weeks for local businesses receiving national kudos. January saw the Good Food Awards name checking two Utah makers, while theJames Beard Foundation followed in their footsteps recognizing seven more of our homegrown talents. For those always bemoaning Utah's food and bev scene, I take great pleasure in recapping each and every one of our appearances on the big stage.
Next to take their moment in the spotlight are Scion Cider, located in the Central 9th area of SLC. This week sees the bar scoop the Cider Summit 2023 award for Best Cider Focused Establishment in the Mountain West region. The accolade is given to the best and brightest amongst a dozen states (UT, CO, ID, WY, MT, NV, AZ, OK, KS, TX, NM, NE). No small beans, or should that be apples.
Since their late 2021 launch (I first wrote about them here) the business has blossomed. Hard cider is the focus of the bar, and Scion now carry some 250 products, running the gamut of flavors and profiles. There are options on draft, canned and bottled. The dizzying lineup spans the globe. If you find yourself completely befuddled by the options, Scion offer a range of smart cider flights to help you start your exploration; these comprise a trio of one ounce pours for six bucks.
The awards just so happen to coincide with a huge moment for the bar. In just a few short weeks time, Scion will begin pouring their own in house fermented (remember cider is made like wine, never brewed like beer) product. A trio of new Scion Ciders are expected to be ready any day now and as they're made on site, will be made available to go in cans (sixteen ounces I believe). This serves as my timely reminder, that yes, you can buy the hard stuff on Sundays in Utah.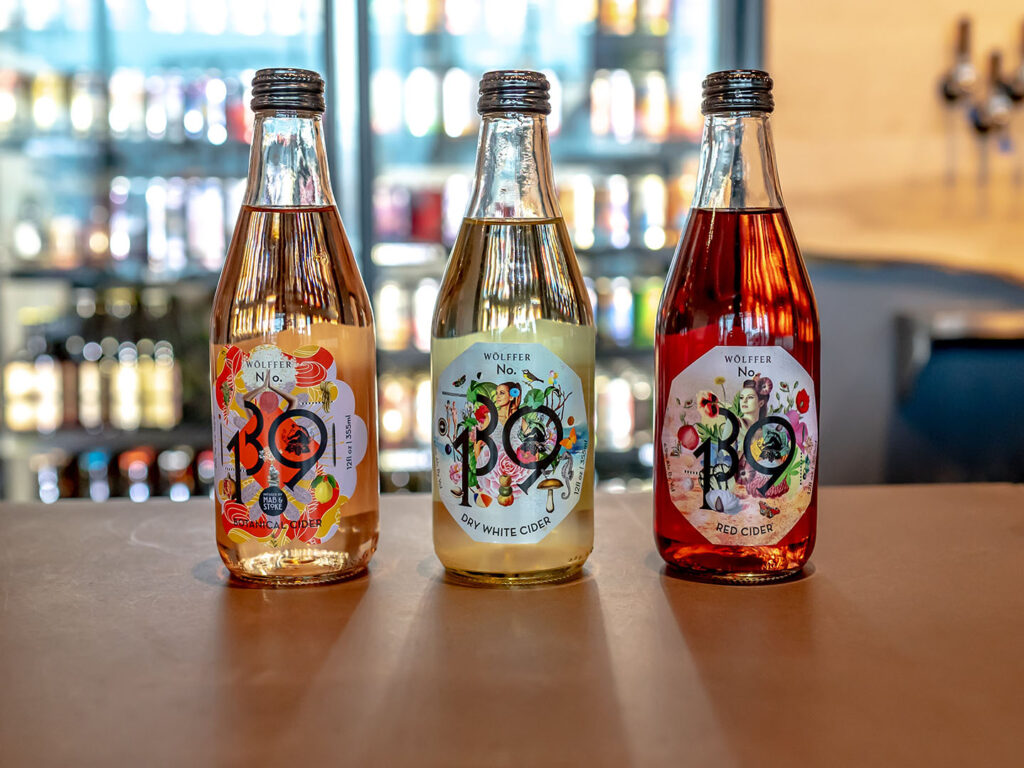 In this recent piece over in the Trib, Stefene Russell detailed the trajectory of the ever evolving Scion. As part of the story, co-owner Rio Connelly (yep, the one and the same from Epic and Proper) confirmed the small batch nature of what will be coming out of the fermenters. The limited releases will be simply named as the lineup rotates quickly. There might even be quirky collabs too – an eyebrow raising coffee cider creation with Blue Copper Coffee was mooted.
Back to the big awards then, A couple more wins for Utah in the Windy City this week includes a brace for Matthew Ostrander of local distributor, Ibanitk Craft Beverages. Ostrander nabbed Mountain West distributor of the year, and certified pommelier of the year.
Pommelier you ask? That's the official title for an expert in the field, it is to apples and pears, what a sommelier is to grapes and a cicerone to beer. I believe Ostrander is the first in the state of Utah as a whole; with the entire United States currently having only around fifty or so.
Of course Scion aren't alone in the burgeoning Utah cider scene. Salt Lake neighbors Mountain West were ostensibly the first to raise the flag for the Beehive years ago, with Torrey's Etta Place Cider joining in the fun in recent months. Coming soon will be Thieves Guild Cidery (location still TBD), Second Summit, and I'm told there's also a Cache Valley operation in the planning stages too. Watch this space, the futures looking sweet.
Keep the conversation going
Want to stay on top of the SLC food scene, minute by minute, dish by dish? Here are a few other places you should follow along:
Hi, I'm Stuart, nice to meet you!  I'm the founder, writer and wrangler at Gastronomic SLC; I'm also a former restaurant critic of more than five years, working for the Salt Lake Tribune.  I've worked extensively with multiple local publications from Visit Salt Lake to Salt Lake Magazine, not least helped to consult on national TV shows.
I'm a multiple-award winning journalist and have covered the Utah dining scene for the better part of fifteen years.   I'm largely fueled by a critical obsession with rice, alliteration and the use of big words I don't understand.   What they're saying about me: "Not inaccurate", "I thought he was older", "I don't share his feelings".  Want to know more? This is why I am the way I am.
This article may contain content provided by one of our paid partners. These are some of the best businesses in Utah. For a list of all our current and past relationships see our
partnership history page
.