First up, don't panic! Most good restaurants and bars are open on both Sundays and holidays, and yes you can get a drink on these days too. Moreover, places like grocery and convenience stores are also generally open too, and retail products such as beer and seltzers, up to 5% ABV. You can read our full guide to Utah liquor laws here.
What is closed on Sundays and holidays are our state ran liquor stores. That means getting hold of liquor, wine and stronger strength beers and hard cider – can be harder – but we're here to tell you – not impossible! This guide is focused on where and how to purchase the stronger stuff to go, on both state and federal holidays and Sundays in Utah.
Where to buy liquor in Utah on holidays and Sundays
One lesser known fact is that Utah based distillers can legally sell their product direct to consumers 365 days a year – if they so choose. The following local Utah distilleries all retail their liquor direct to the public on Sundays and both state and federal holidays.
Eight Settlers Distillery
In the Salt Lake County your best bet for sabbath sips are over in Cottonwood Heights at this distillery/restaurant. Eight Settler's run a bottle shop at the front of business, just through the main doors and to the right of the host stand. Here you'll find a variety of liquors available for sale on Sunday, including vodka, gin and bourbon. The shop also offers a number of cordials, bitters and associated bar tending gear.
7321 Canyon Centre Pkwy, Cottonwood Heights, UT 84121
(385) 900-4315
eightsettlersdistillery.com
High West
If you find yourself in Summit county – head to Park City and this award winning distillery. The facility located just off of the main drag of historic Park City offers fantastic whiskies and vodkas – available for sale direct to the public on Sundays and holidays.
703 Park Ave, Park City, UT 84060
(435) 649-8300
highwest.com
Alpine Distilling
This Park City distillery also operates a to-go option for their distilled products – and seeing as everything they make is made in Utah – that means you're in luck. Open Sundays and indeed anytime their onsite bar is also open.
350 Main St, Park City, UT 84060
(435) 200-9537
alpinedistilling.com
Beehive Distilling
Sadly it looks as if Beehive is presently closed on Sundays.
This distillery is located in South Salt Lake and crafts some fabulous gins and vodka. Beehive sell their product direct to consumers during the same hours as their onsite bar. That means if you're looking for vodka or gin on a Sunday, or a holiday, you should check out this great local distiller.
2245 S W Temple, South Salt Lake, UT 84115
(385) 259-0252
beehivedistilling.com
It's also worth noting that it is completely legal to bring upto nine liters of liquor into the state of Utah for personal consumption. That means if you're up for a quick trip across the border to Nevada, Wyoming or Idaho – you can also stock up on liquor on Sundays too. Check out some other lesser known liquor laws.
Where to buy high point beer in Utah on holidays and Sundays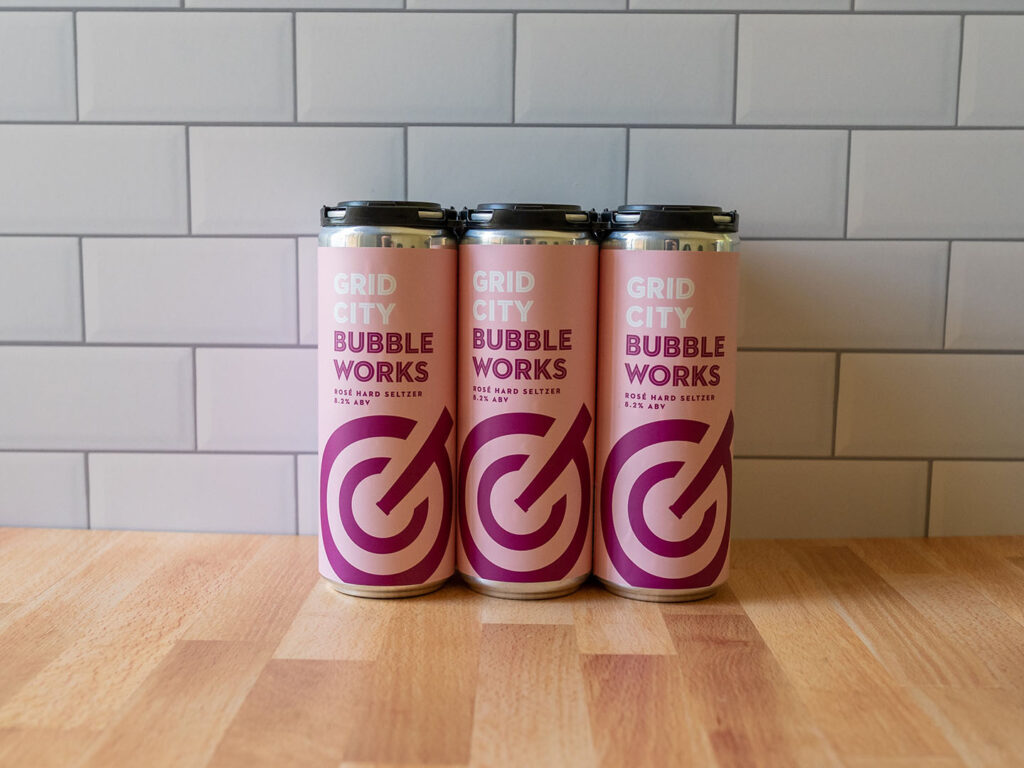 Likewise, brewers may also retail product to the general public on Sundays and holidays if they choose ; provided it is from their manufacturing facility location We will be contacting each brewery for clarification and specific details – and updating the list as we hear back.
Avenues Proper
On entering their Avenues location you will find a range of bottled and canned beers to go. These are available while the restaurant is open (including Mondays). But do note the business is closed on Mondays.
76 8th Ave, Salt Lake City, UT 84103
(385) 227-8628
avenuesproper.com
Bewilder Brewing
This downtown bar has a range of their canned beers to go, right up front by the main entrance. Available for purchase to go seven days a week.
445 400 W, Salt Lake City, UT 84101
(385) 528-3840
bewilderbrewing.com
Bohemian Brewery
Midvale based brewer focused on European styles such as lager and pilsners. Bohemian also runs an onsite restaurant with a German theme. Beer available to go.
94 7200 S, Midvale, UT 84047
(801) 566-5474
bohemianbrewery.com
Desert Edge
The brewery operate a beer store, with beer to go, seven days a week at they Trolley Square site that is also home to the restaurant (offering classic pub grub).
273 Trolley Sq, Salt Lake City, UT 84102
(801) 521-8917
desertedgebrewery.com
Fisher Brewing
320 W 800 S, Salt Lake City, UT 84101
(801) 487-2337
fisherbeer.com
Grid City Beer Works
You can find their beer and seltzers available to go, seven days a week, up by the main entrance as you walk into the bar/restaurant.
333 2100 S, South Salt Lake, UT 84115
(801) 906-8390
gridcitybeerworks.com
Heber Valley Brewing
501 N Main St, Heber City, UT 84032
(435) 315-3816
hebervalleybrewing.com
Kiitos
As you enter the bar, turn to your left and you will find handsomely stocked refrigerators with Kiitos' award winning brews. Available to go seven days a week.
608 W 700 S, Salt Lake City, UT 84104
(801) 215-9165
kiitosbrewing.com
Level Crossing
496 SW Temple, South Salt Lake, UT 84115
(385) 270-5752
levelcrossingbrewing.com
Offset Brewing
1755 Bonanza Dr Unit C, Park City, UT 84060
(435) 659-7517
offsetbier.com
Ogden River Brewing
58 Park Blvd, Ogden, UT 84401
(801) 884-6939
ogdenriverbrewing.com
Policy Kings
223 N 100 W, Cedar City, UT 84721
policykingsbrewery.com
RoHa Brewing
30 Kensington Ave, Salt Lake City, UT 84115
(385) 227-8982
rohabrewing.com
Roosters Brewing Ogden
253 25th St, Ogden, UT 84401
(801) 627-6171
roostersbrewingco.com
Roosters Brewing Layton
748 Heritage Park Blvd, Layton, UT 84041
(801) 774-9330
roostersbrewingco.com
SaltFire
2199 SW Temple, South Salt Lake, UT 84115
(385) 955-0504
saltfirebrewing.com
Strap Tank
596 S 1750 W, Springville, UT 84663
(385) 325-0262
straptankbrewery.com
TF Brewing
936 S 300 W, Salt Lake City, UT 84101
(385) 270-5972
tfbrewing.com
UTOG
2331 Grant Avenue, Ogden, UT 84401
(801) 689-3476
utogbrewing.com
Where to buy wine and cider in Utah on holidays and Sundays
Lastly, the same rules apply to wine and cider manufacturers who can also sell their products on holidays and weekends.
Also, another lesser known point is that any restaurant or bar can reseal a wine or cider for you to go – provided a portion is consumed on premise. This is per Utah code 32B-5-307, section 3d. The law does not specify how much a party has to consume before recorkage. It can be as little as a standard sample taste / 1oz a sommelier might pour you to approve of the wine you ordered. So you can also buy wine to go from restaurants and bars in this capacity too. Provided they understand this section of Utah liquor code.
Mountain West Cider
Local craft cider maker.
425 N 400 W, Salt Lake City, UT 84103
(801) 935-4147
mountainwestcider.com
Old Town Cellars
Park city winery.
408 Main St, Park City, UT 84060
(435) 649-3759
otcwines.com
Iron Gate Winery
Cedar City winery.
9 W Center St, Cedar City, UT 84720
(435) 867-9463
igwinery.com
More Utah liquor facts and reading
Hi, I'm Stuart, nice to meet you!  I'm the founder, writer and wrangler at Gastronomic SLC; I'm also a former restaurant critic of more than five years, working for the Salt Lake Tribune.  I've worked extensively with multiple local publications from Visit Salt Lake to Salt Lake Magazine, not least helped to consult on national TV shows.
I'm a multiple-award winning journalist and have covered the Utah dining scene for the better part of fifteen years.   I'm largely fueled by a critical obsession with rice, alliteration and the use of big words I don't understand.   What they're saying about me: "Not inaccurate", "I thought he was older", "I don't share his feelings".  Want to know more? This is why I am the way I am.
Our sponsors and this page
This page may contain information about one of our sponsors. We only work with the very best businesses in the state, and routinely turn down offers to work with businesses we don't enjoy. If we can't hand on heart recommend them - they can't be a sponsor.
At this time we have the following sponosrs: Avenues Proper, BGR Sugar House, BTG, Caffe Molise, Craft by Proper, The Dough Miner, Downtown Alliance, Feldman's Deli, Flanker, Garage On Beck, Hearth And Hill, Hill's Kitchen, Kao Thai, Kin Sen Asian Noodle Bar, Kyoto, Laziz Kitchen, Log Haven, Oasis Cafe, Pirate O's Gourmet Market, Proper Brewing, Proper Burger, Scion Cider Bar, SLC Eatery, Squatter's Downtown Salt Lake City, Stoneground Italian Kitchen, Urban Hill, Wasatch Brew Pub Sugar House, Whiskey Street, White Horse.
I encourage you to Google any of our sponsors and see the stellar reviews on multiple sites that they enjoy. For a list of all our current and past relationships see our partnership history page.