As well as scouring our streets for the new and notable, you'll also find me overstaying my welcome at a range of well established restaurants too. Seeing as my iPhone has more pictures of plates of food than close family members, I figured it was time to share a few recent ones with you. For your dining inspiration then, here's a whistle-stop of my camera roll of recent weeks. Restaurants new and old alike. Bon appetit.
The Pearl
I'll start here, as this is probably the most thrilling opening of the last few months. This new bar in the Central 9th area is essentially the second project from the team behind downtown SLC's Alibi. Building on their expertise for carefully crafted cocktails, they've also snagged chef Tommy Nguyen (Takashi, Rye, Post Office Place) and tapped him to create artfully prepared Vietnamese cuisine. Read the full review here. The luscious pork belly with creamy egg is a slam dunk, and the egg rolls are some of the best I've had in this lifetime.
917 200 W, Salt Lake City, UT 84101
The Med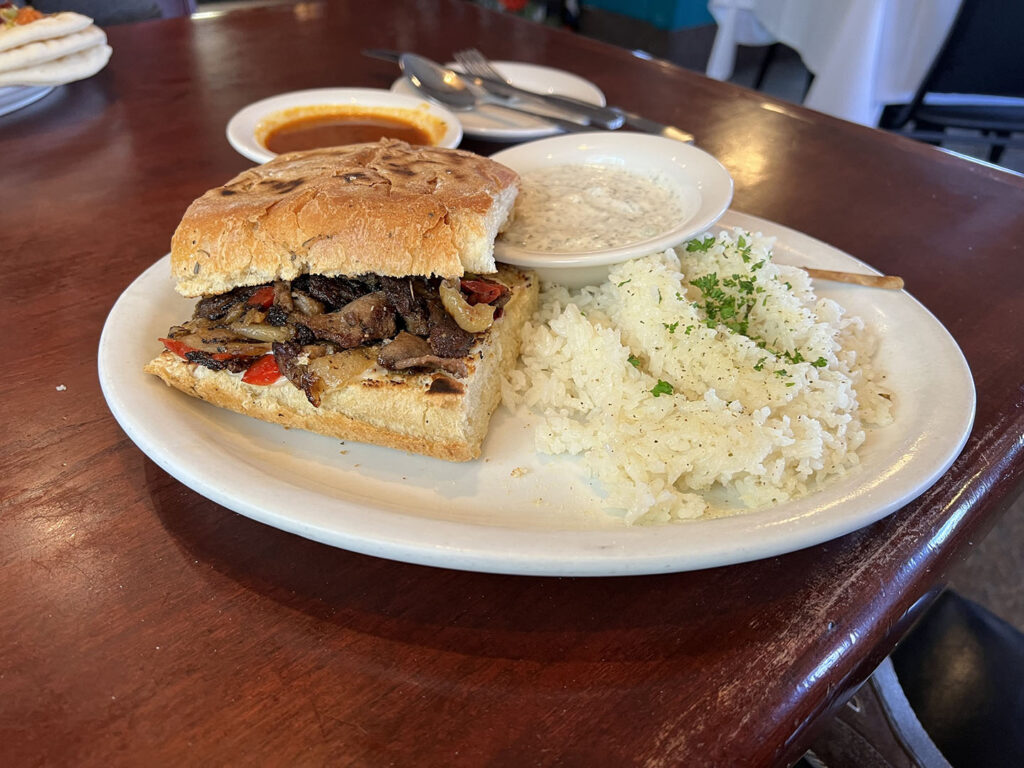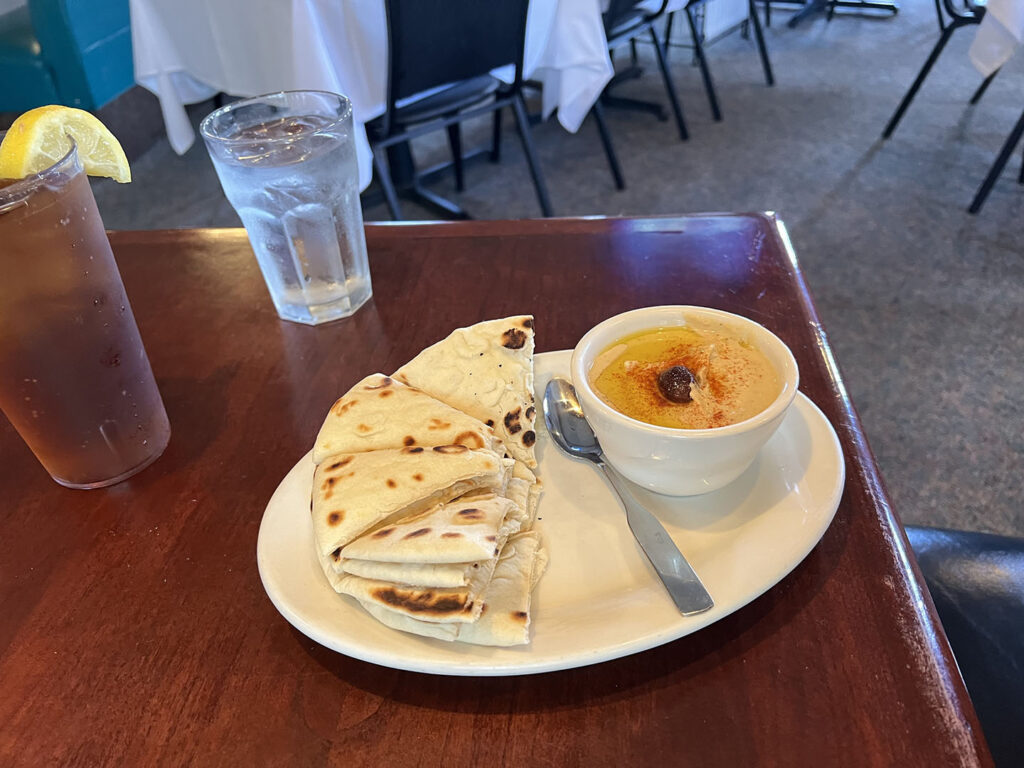 A venerable staple, and one I hadn't swung by for some time. I'll slap my own wrist thank you very much. The home cooked food was every bit as reliable and rib sticking as I recall. The lamb sandwich comes with a with side dipping jus, and is a Mediterranean original, well before trendy birria tacos rocked up with their consommé and TikTok videos. The menu is quirkily eclectic (Thai curry with a side or Persian kebob anyone?) and the house baked pita will have you asking for a to go barrel.
420 E 3300 S, Salt Lake City, UT 84115
(801) 493-0100
medslc.com
Avenues Proper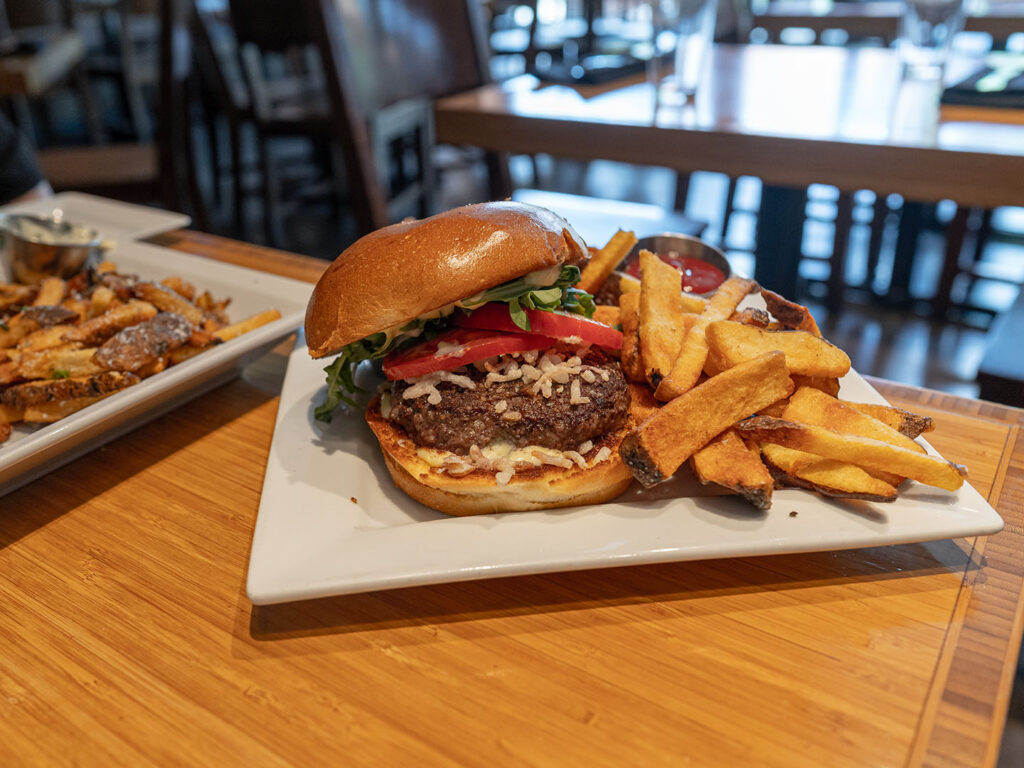 If you're planning skills are as sorely lacking as mine, you might find yourself in that weird hinterland of "our lunch service just ended, and we're closed until dinner at five". What's a person to do at 3.00 p.m. then? The sev? Me, if I'm in the area, I head to the Avenues and this inaugural location for the Proper empire. The restaurant is open all day long and I recently enjoyed their burger for the umpteenth time and will continue to do so when my strategizing fails.
376 8th Ave, Salt Lake City, UT 84103
(385) 227-8628
avenuesproper.com
Fat Fish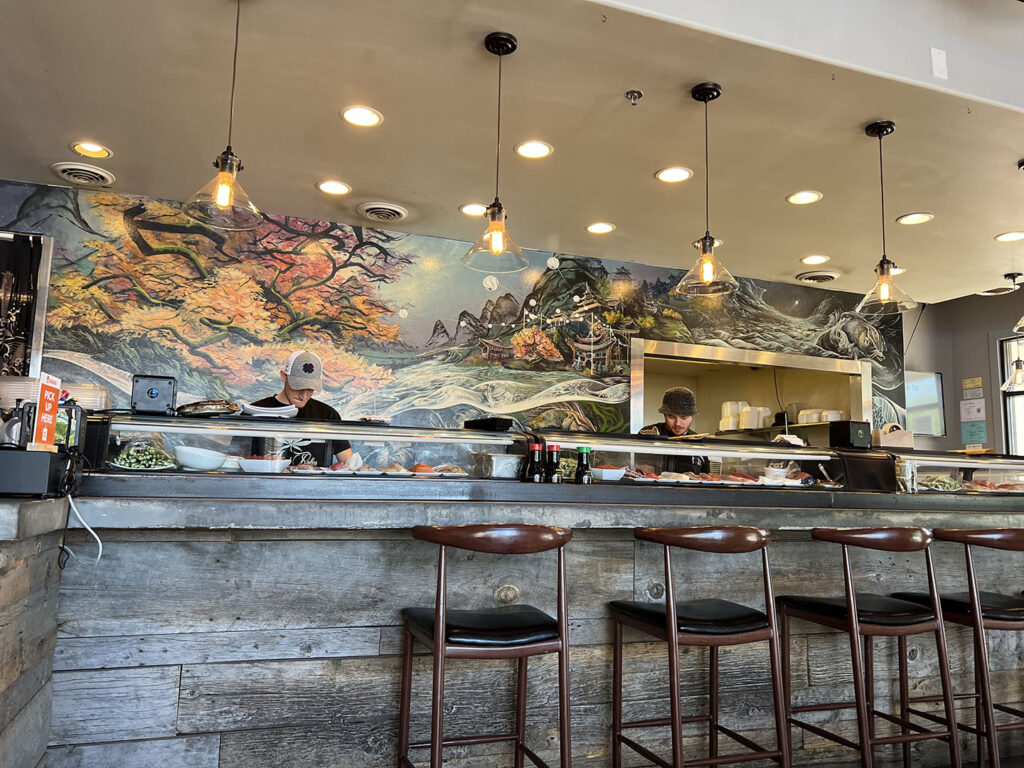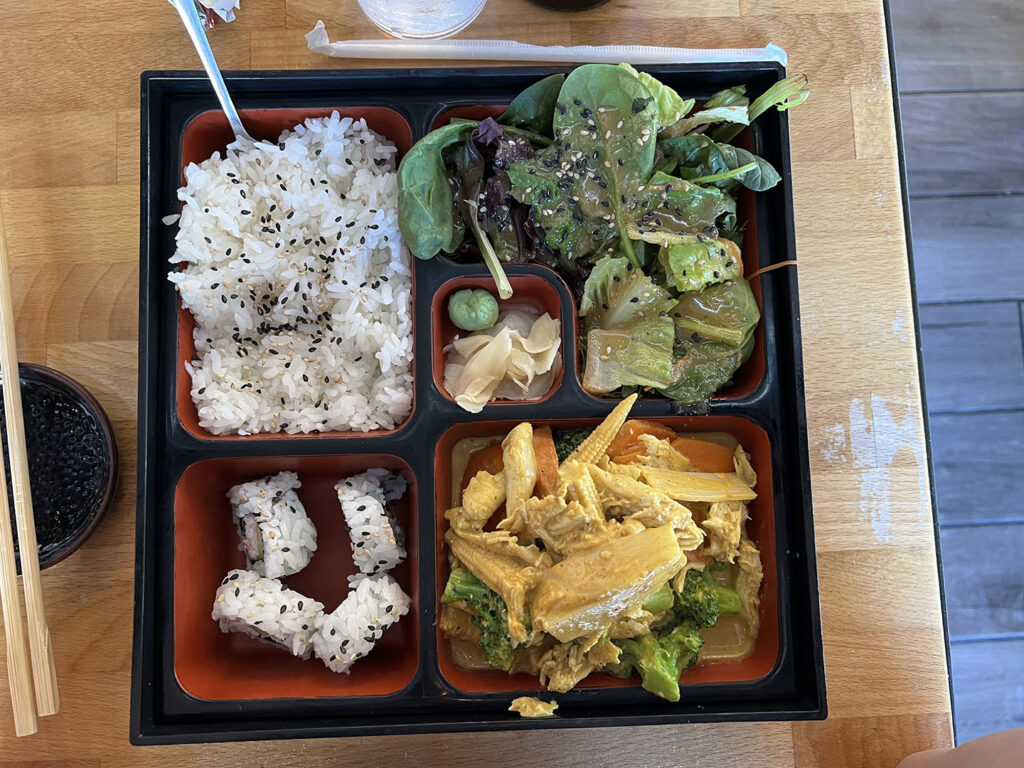 It's hard not to love a bento box, the salve of the indecisive. It's a buffet in a box, here have a little bit of everything. I nabbed this one while out in West Valley City recently, opting for the chicken curry as the protein side. A dressed salad, some rice, a quartet of cali maki – $10.95. Speaking of buffets, the menu reckons they offer an AYCE affair for $25.95, Mon-Thu 5.00-6.30 p.m.
1980 W 3500 S, West Valley City, UT 84119
(801) 887-7272
fatfishslc.com/wvc
Fillings & Emulsions
Another reason for a Fat Fish visit, you have the perfect excuse to waddle over to this award winning bakery next door. Part owned by the Sapa Investment Group (Fat Fish, Sapa, Purgatory, and more) the kitchen is overseen by the impeccably talented Adalberto Diaz. He crafts picture perfect desserts as well as several savory pastries like the pictured ropa vieja Cuban hand pie. It's all buttery flakes and sweetly olive-flavored ground beef. They're served pre-cooked and chilled; the crew will microwave one on the spot for you if you're ravenous. Me, I pocket several and head out the door.
1980 W 3500 S, West Valley City, UT 84119
(385) 549-1167
fillingsandemulsions-mainstreet.square.site
Contigo Peru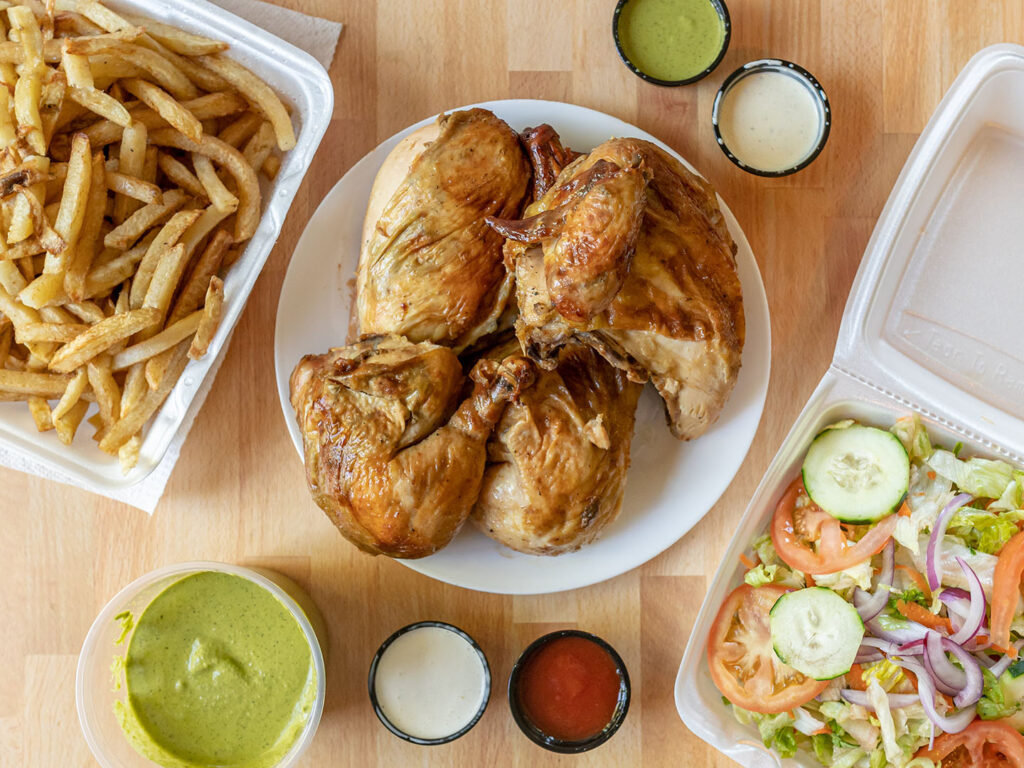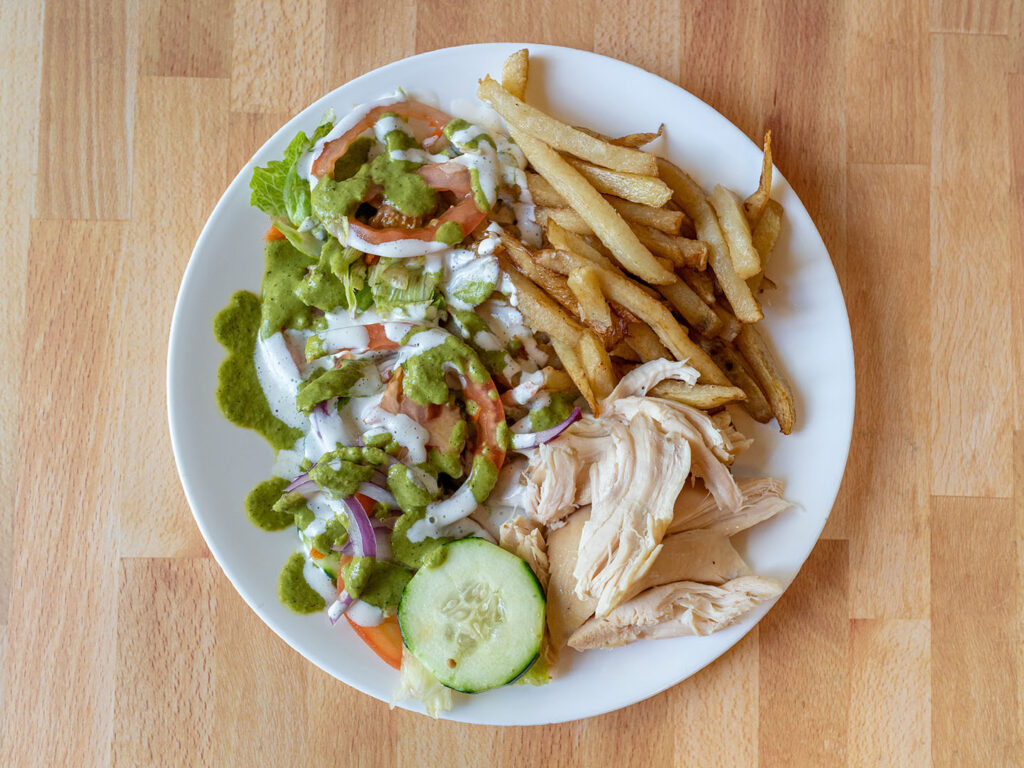 It's been roughly a decade since I first reviewed Contigo Peru for the Salt Lake Tribune; I couldn't find the original so here's an unedited (see typos and grammar fails) version to remind you of the delights of Peruvian cuisine in general. About thirty bucks scores you a whole roasted chicken and a couple of sides, salads and fries at Contigo. It's enough to feed a small hamlet, or one very hungry middle aged man, who told his wife he was making himself a simple salad while she was out with friends. Contigo's roast chicken is some of the best in town, all Peruvian chicken is for that matter.
411 S Redwood Rd, West Valley City, UT 84119
(801) 906-0934
contigoperu-ut.com
Central 9th Market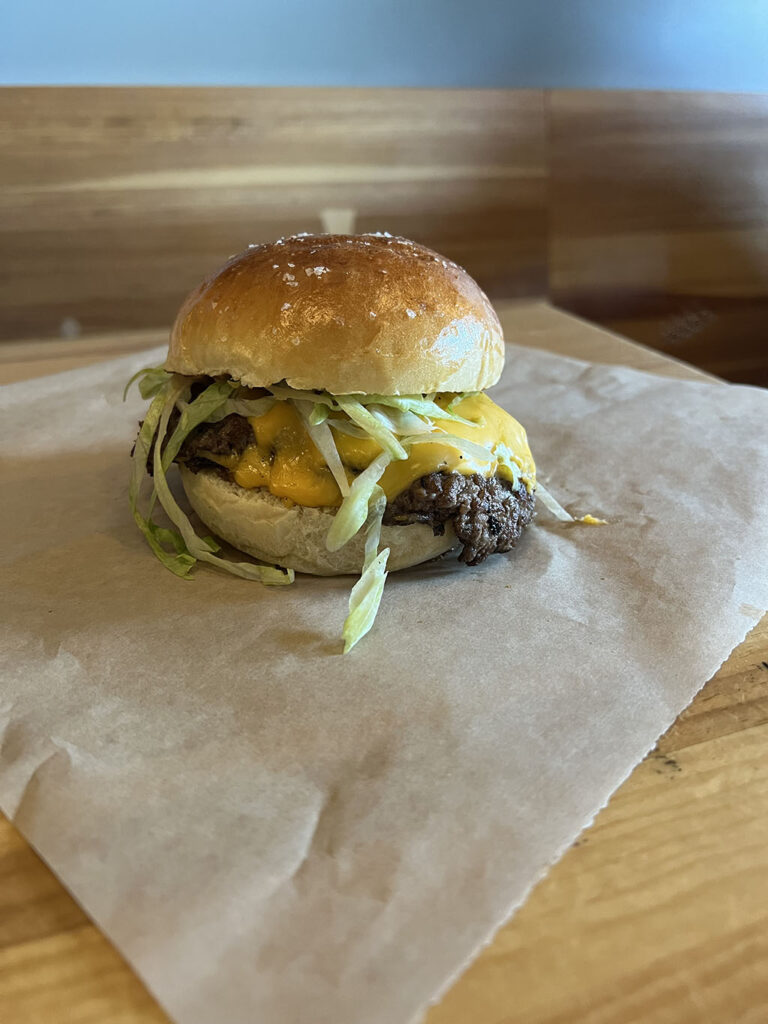 This one has been talked about in hushed tones and secret semaphore exchanges for months. It took me about as long to drag myself on down; not least due to the fact you can only score this beaut on Monday evenings, "6 p.m. until we sell out, which is usually around 9 p.m." – as I was told over the phone.
There's always a rotating special to be found on the Monday menu, as well as the signature star; a simple fella comprising two thin patties, smashed style with lettuce and cheese – and mercifully no brioche bun. Chow down at neighboring Water Witch bar, which encourages people to do just that. On the Monday I pitched up, the entire bar, and I mean the entire bar, was eating one of these.
For more info on Central 9th Market, our newest writer Pete, just penned this story.
161 W 900 S, Salt Lake City, UT 84101
(385) 332-3240
Dough Miner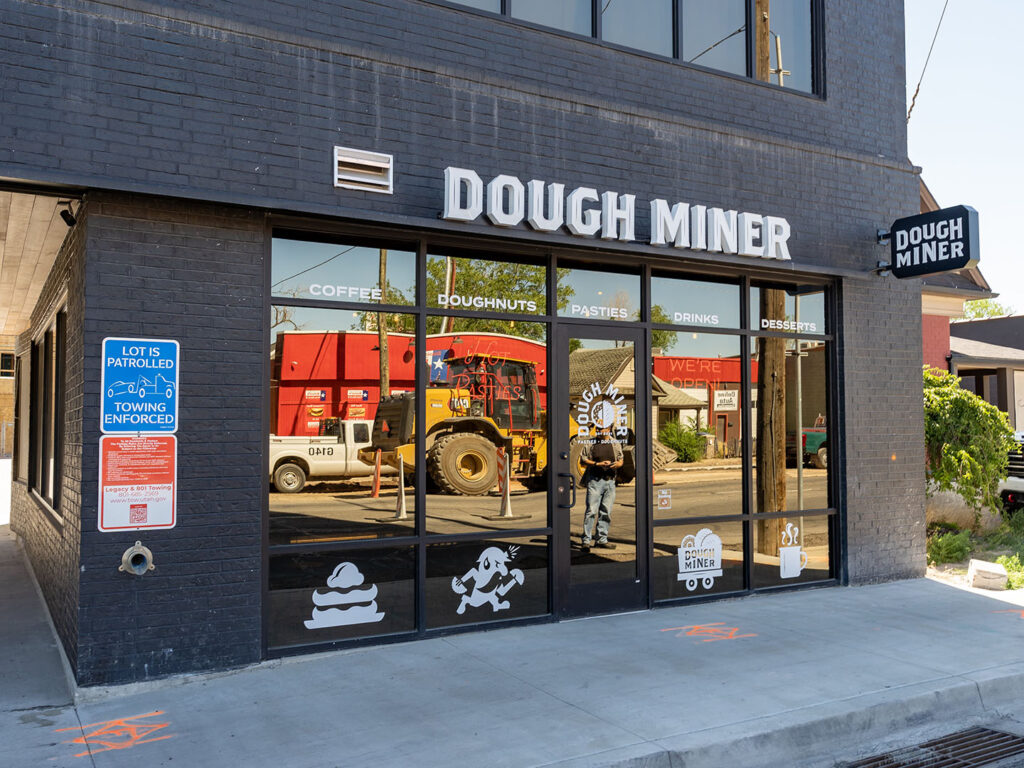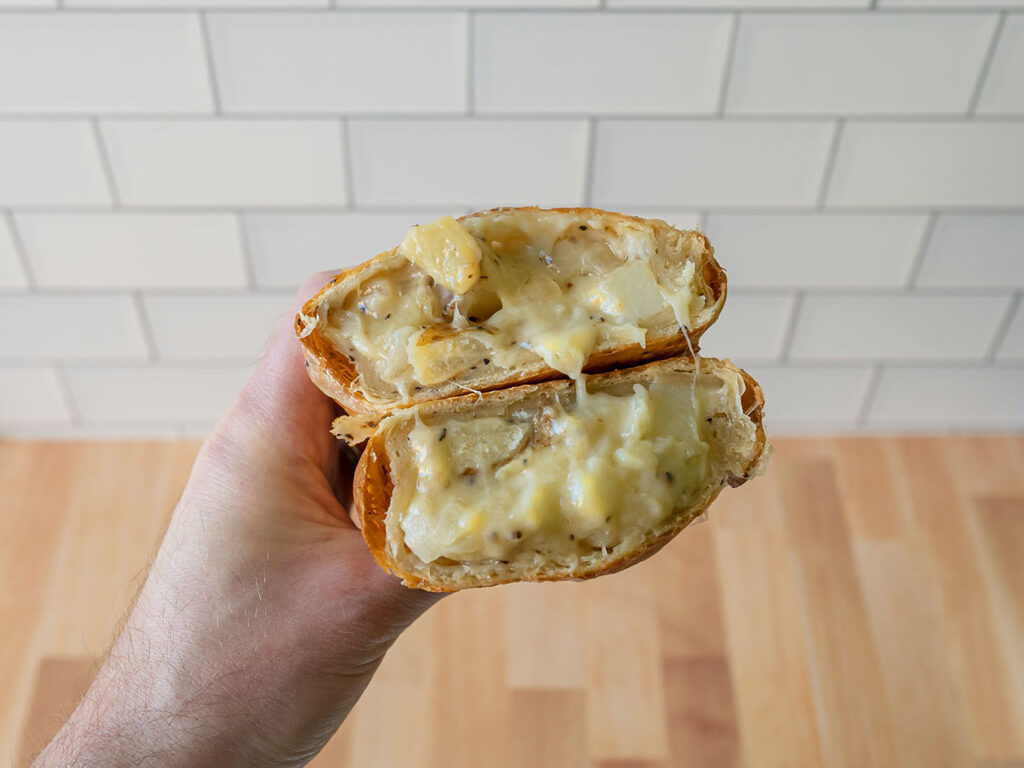 In case you missed it, I first previewed this Brit-styled baker a little while ago here. In a land awash with donuts and sugar, these savory hand held are imminently more exciting to me; not least because this was also the food that fed me as a belligerent youth. Their funeral potato pasty is a Utah-spin on the more prosaically monikered U.K. cheese pasty. The monsterous traditional Cornish pasty with rib eye, sirloin and veggies will keep you powered the Duracell bunny all day long.
945 S 300 W #101, Salt Lake City, UT 84101
(385) 334-3389
doughminer.com
Carson Kitchen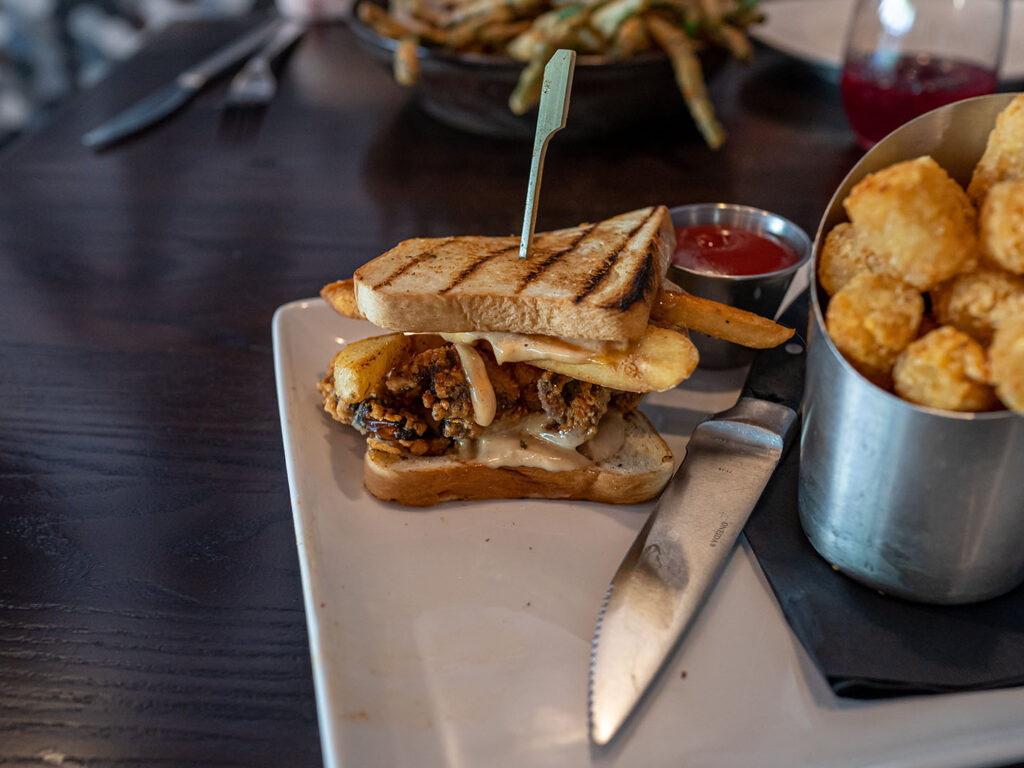 Speaking of British-influence, the above pictured chip butty recently appeared on the Carson Kitchen menu. Huh? A butty is limey-lingo for sandwich, and a chip butty is one loaded with French fries. Got it? No, I know you haven't but just trust me that the carb on carb action is as as majestic as it is merciless on the waistline.
The CK folks are known for their ongoing Anglo-dalliances (hands up who remembers the chocolate digestive dessert?), and wisely decided this one needed a little more flair for a paying public. With that in mind, deep fried soft shell crab joins the party, and is dressed in a mix of mayo and HP sauce. You'll have to Google that one yourself.
241 W 200 S, Salt Lake City, UT 84101
(385) 252-3200
carsonkitchen.com
De Los Muertos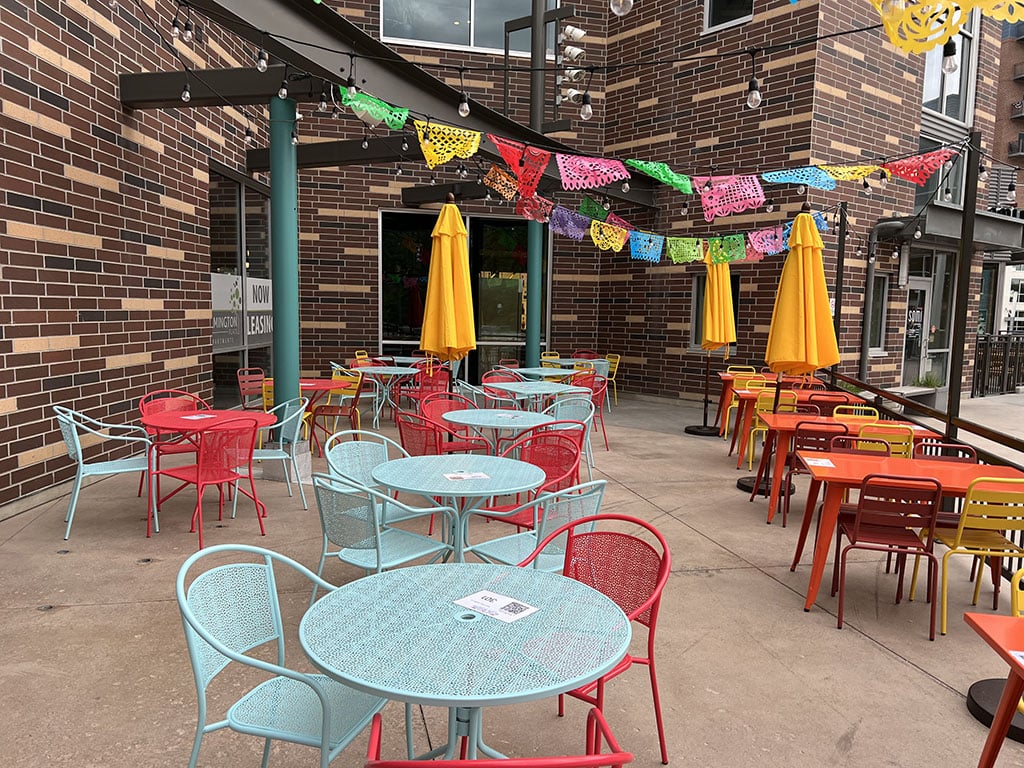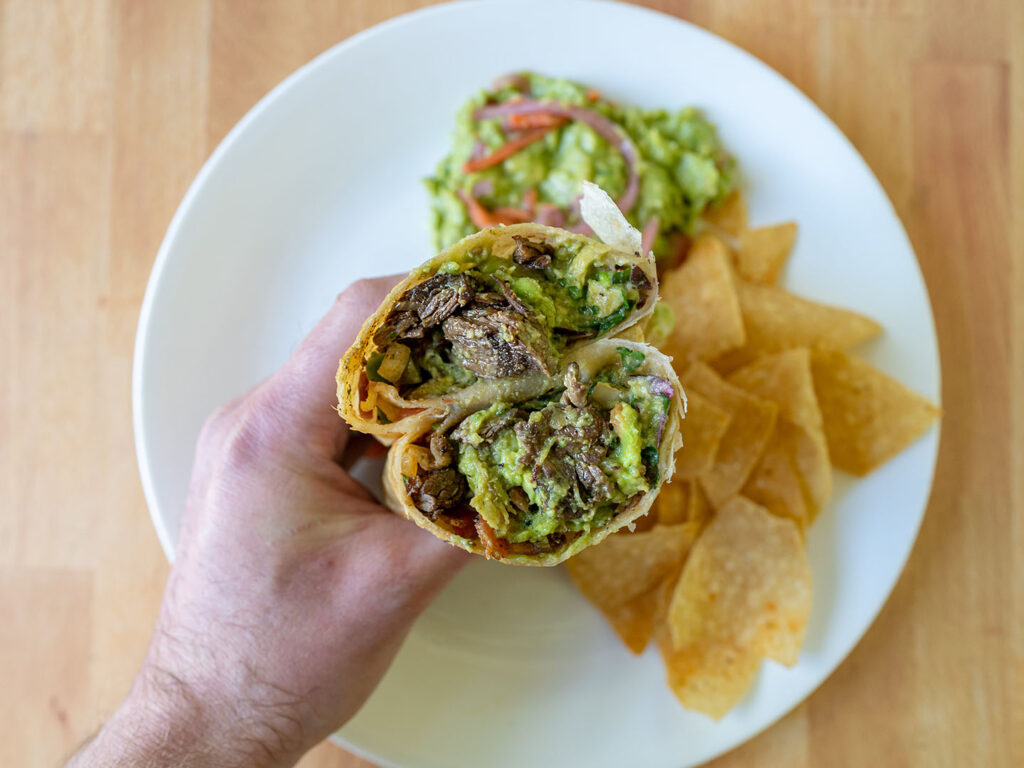 De Los Muertos sprang up adjacent to SOMI in Sugar House earlier this year. The couple of dishes I sampled were mighty fine too – a solid carne asada burrito and skin-staining birria taco. The restaurant has a brightly bedecked patio and is just begging for a sun-setting sipping; especially as our nuclear Summer temps transition to cooler Kelvins.
1215 Wilmington Ave, Salt Lake City, UT 84106
(801) 869-1006
delosmuertos-mexican-restaurant.com
O' Falafel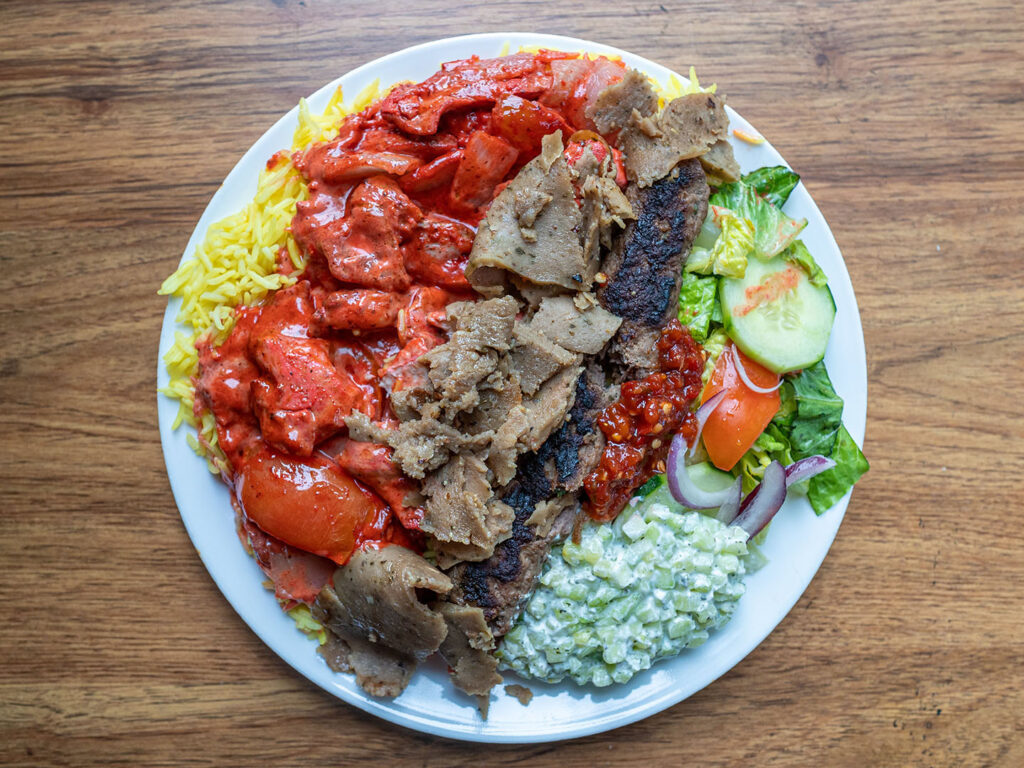 Proof positive that beyond all the fancy verbiage, I am ultimately a greedy man-child, with too much time, and too little oversight. When left to my own devices and anonymity (see the "would you like to add this" option of a DoorDash menu), this is the kinda of plate I end up with. This is why I don't get invited to dinner parties, "oh god Frank, we're gonna need the big plates from the basement."
The above pictured plate started life as a chicken tikka "tin" but ended up emboldened with an extra order of beef kebab, gyro meat, and you can't even see it under the heaving mass – falafel. A child I tell you.
790 E 2100 S, Salt Lake City, UT 84106
(801) 487-7747
ofalafeletc.com
Golden Gyros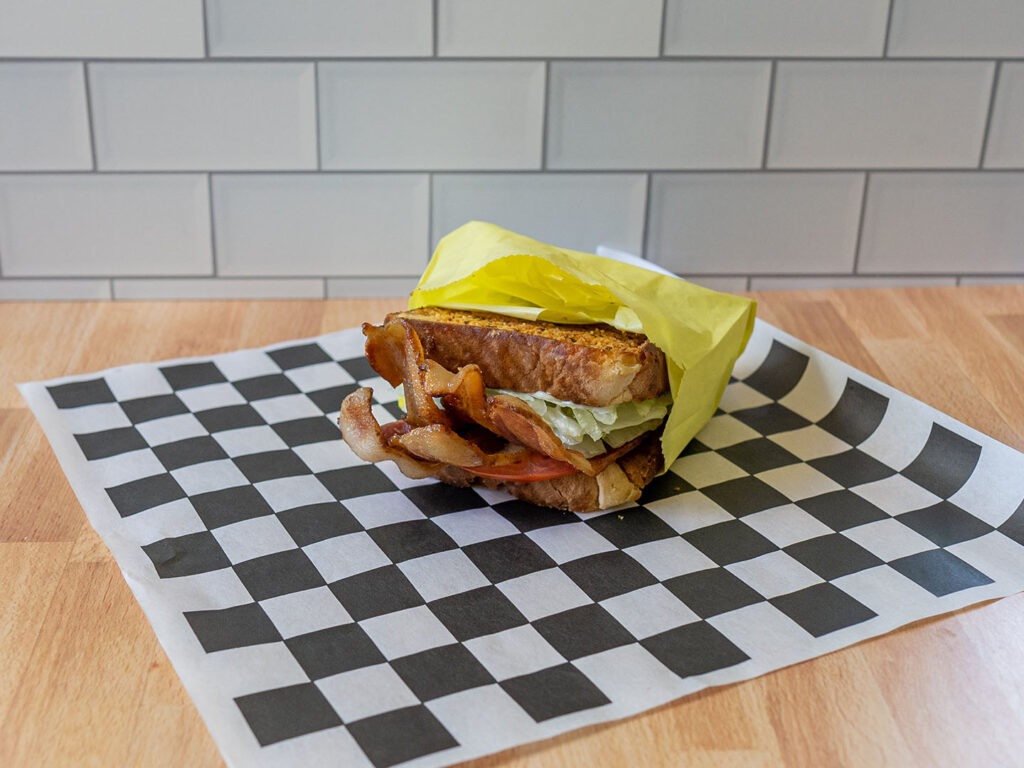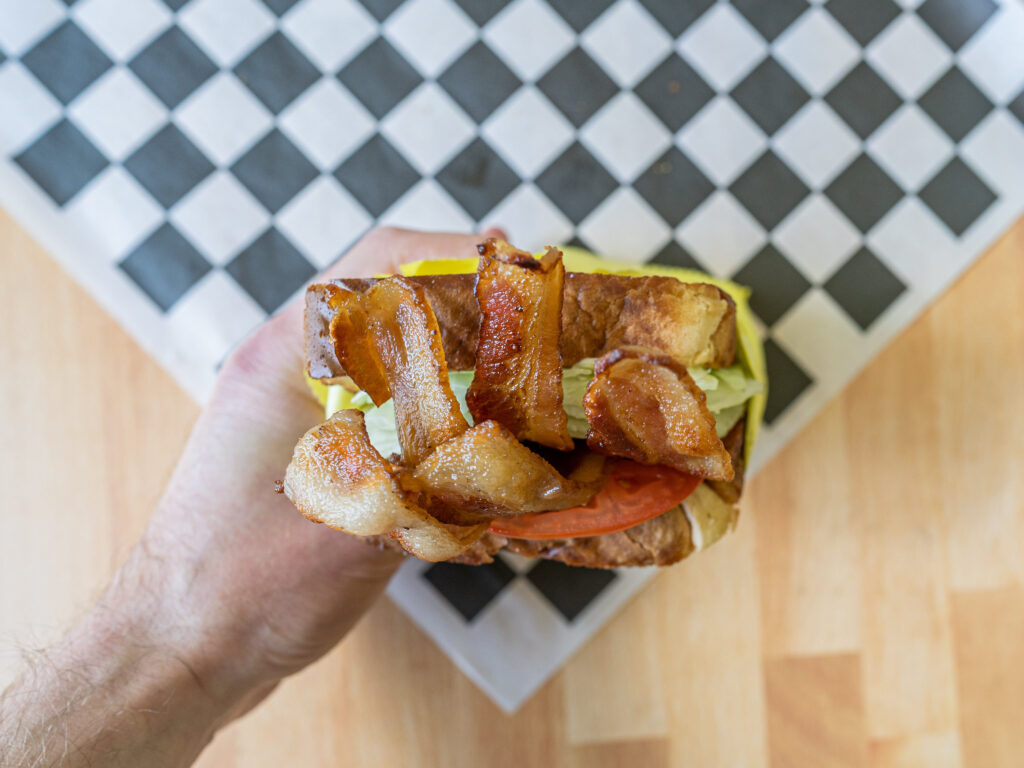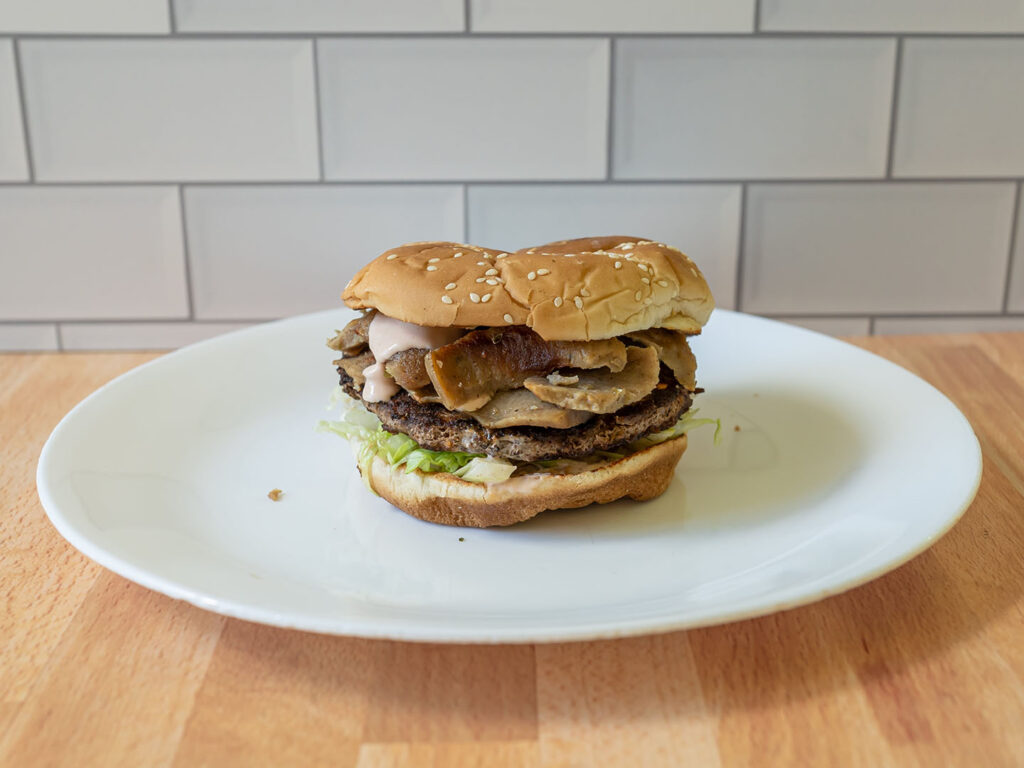 The BLT at this Central 9th outpost is an imposing affair, wallet friendly too. At under seven bucks it comes constructed on hefty slices of Texas toast-esque bread; builder grade wedges, sturdy enough to re-tile your roof with. If you're into playing with your food like I am, go and make yourself a gyro burger too – a side order of gyro meat is about eight bucks.
259 W 900 S, Salt Lake City, UT 84101
(801) 214-0099
golden-gyros.square.site
Eggsburgh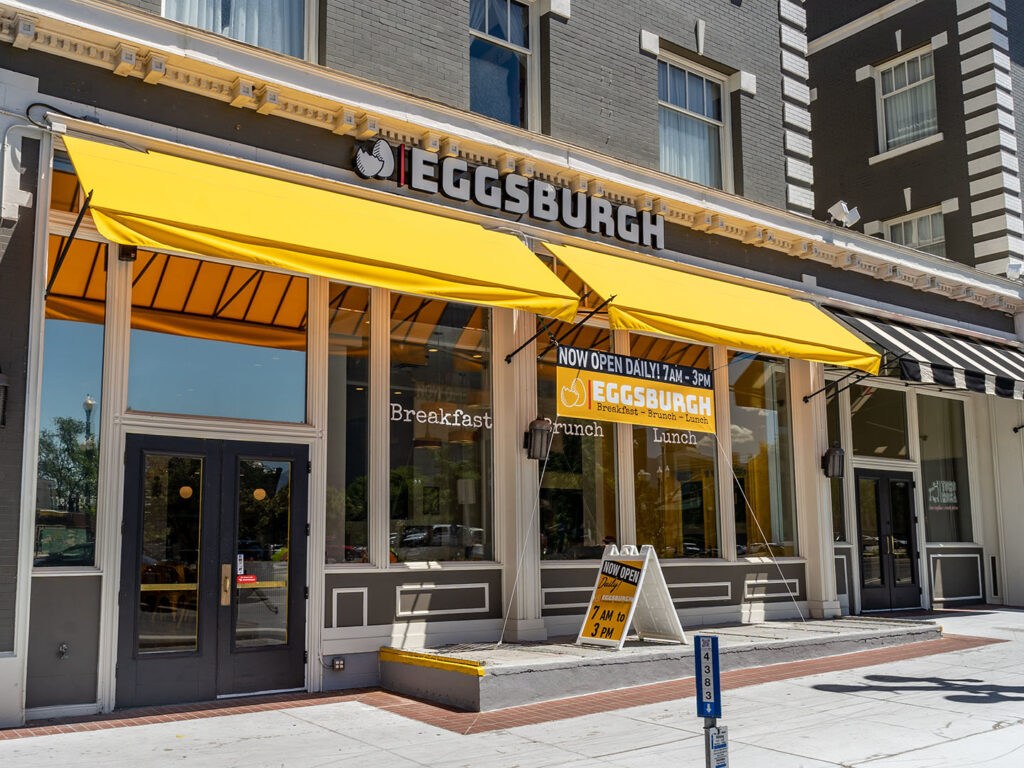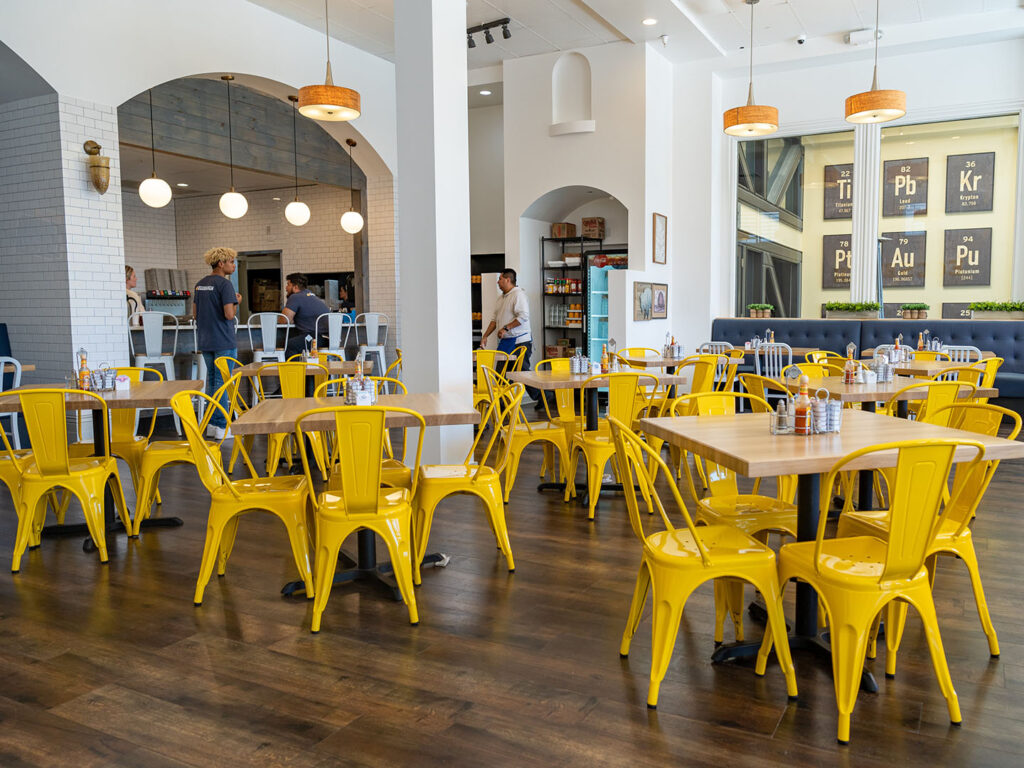 The latest to chance their arm at this Peery Hotel location is Eggsburgh. I could make some eggsceptional puns here, but rather than crack you up, you would probably eggnore me. Egg. Look, I'm forty five, I have an almost genetical propensity to Dad joke at this point in my life, just let me get it out of my system.
Eggs are of course the order of the day here. They come in a variety of configurations, benedict to omelet to skillets galore. Check out the full menu.
110 W Broadway, Salt Lake City, UT 84101
(385) 227-8171
eggsburgh.com
Chinese Taste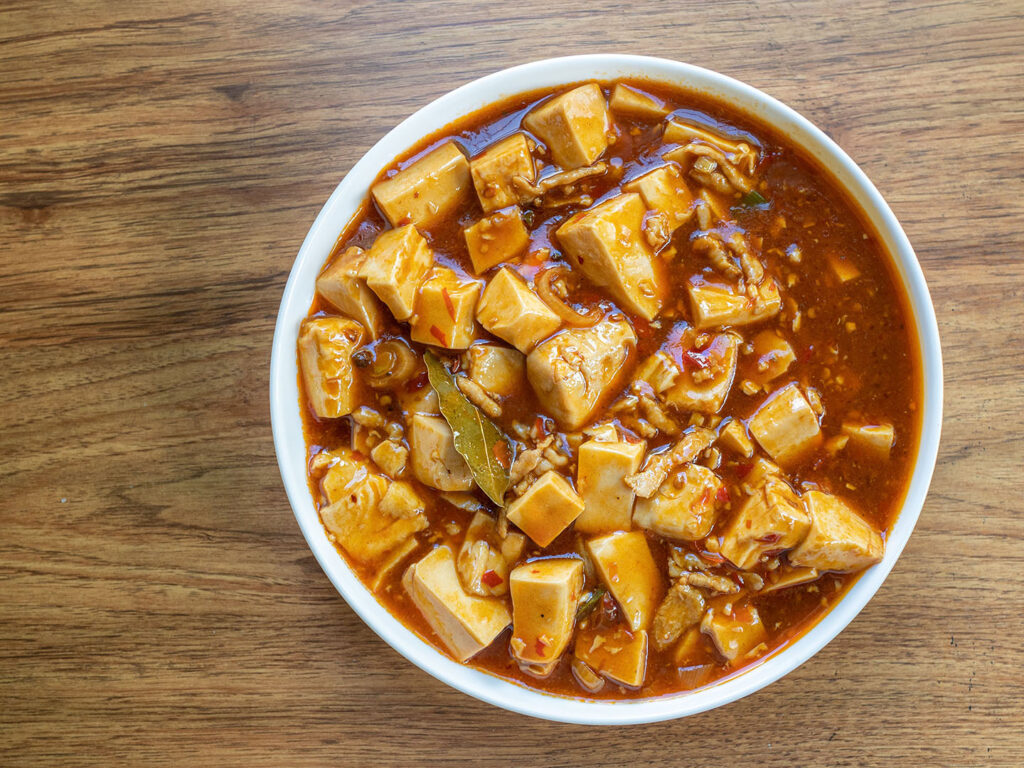 Relatively hot on the heels of this post detailing my own way around the wok with silken tofu, I came across this version at South Salt Lake's Chinese Taste. It's slightly to the South of the main Chinatown complex, and is absolutely worth your time. Their rendition of mapo tofu is the finest I've tasted in a couple of years in Utah. The dish makes use of shredded, rather than ground pork, probably simplifying the ingredient list of the restaurant. If you've yet to sample this one, it's a great entry point.
3424 State St, Salt Lake City, UT 84115
(801) 466-0888
chinesetasteonline.com
Franklin Avenue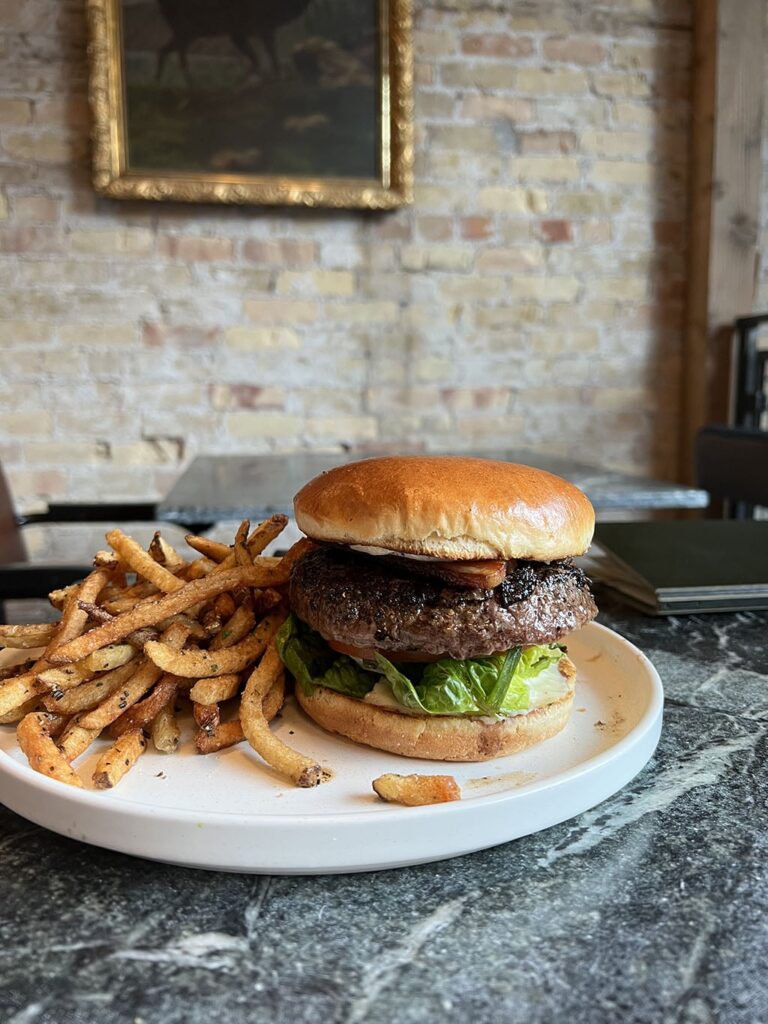 Here's yet another burger for you, and one reason I am currently forcing a new hole in my distraught belt. I have eaten this burger three times, in three weeks. It's that good. It's a no nonsense affair with house smoked bacon, and Snake River Farms American wagyu beef. There's no brioche. Read my full review of the restaurant here.
231 S Edison St, Salt Lake City, UT 84111
(385) 831-7560
franklinaveslc.com
Keep the conversation going
Want to stay on top of the SLC food scene, minute by minute, dish by dish? Here are a few other places you should follow along:
Hi, I'm Stuart, nice to meet you!  I'm the founder, writer and wrangler at Gastronomic SLC; I'm also a former restaurant critic of more than five years, working for the Salt Lake Tribune.  I've worked extensively with multiple local publications from Visit Salt Lake to Salt Lake Magazine, not least helped to consult on national TV shows.
I'm a multiple-award winning journalist and have covered the Utah dining scene for the better part of fifteen years.   I'm largely fueled by a critical obsession with rice, alliteration and the use of big words I don't understand.   What they're saying about me: "Not inaccurate", "I thought he was older", "I don't share his feelings".  Want to know more? This is why I am the way I am.
This article may contain content provided by one of our paid partners. These are some of the best businesses in Utah. For a list of all our current and past relationships see our
partnership history page
.