The past few months have hardly been the perfect background for business openings, but as we all know, life finds a way. As we all start to adjust to the new normal, here's the latest collection of coffee shops, restaurants, brewers and bakers – all hoping to make their mark on your wallet and heart.
The following list is hardly the mammoth compendium of March where we debuted a record busting seventy new restaurants, but it's at least a teeny tiny twinkle of hope. Lastly, it goes without saying that things are fluid right now. Be sure to call ahead before hitting up any of the folioing businesses who are having to juggle the complexities of a new business in what are obviously unprecedented times.
Alpha Coffee
This one came to us via way of reader tip. Remember – drop me a line about any and all new openings – I don't bite. Well unless you have a gyro in your hands and then all bets are off.
First on our list then is Alpha Coffee, the Utah-born coffee company with a militaristic bent. Formerly known as Lock-n-Load Java operating as a web only effort, the business now has two Utah locations – the West Jordan deployment being brand new. Worthy of note, the business sends both coffee to troops on deployment as well as putting their profits toward supporting charities that help vets in need.
475 W 9000 S, West Jordan, UT 84088
(385) 449-0580
alpha.coffee
Baan Thai Cuisine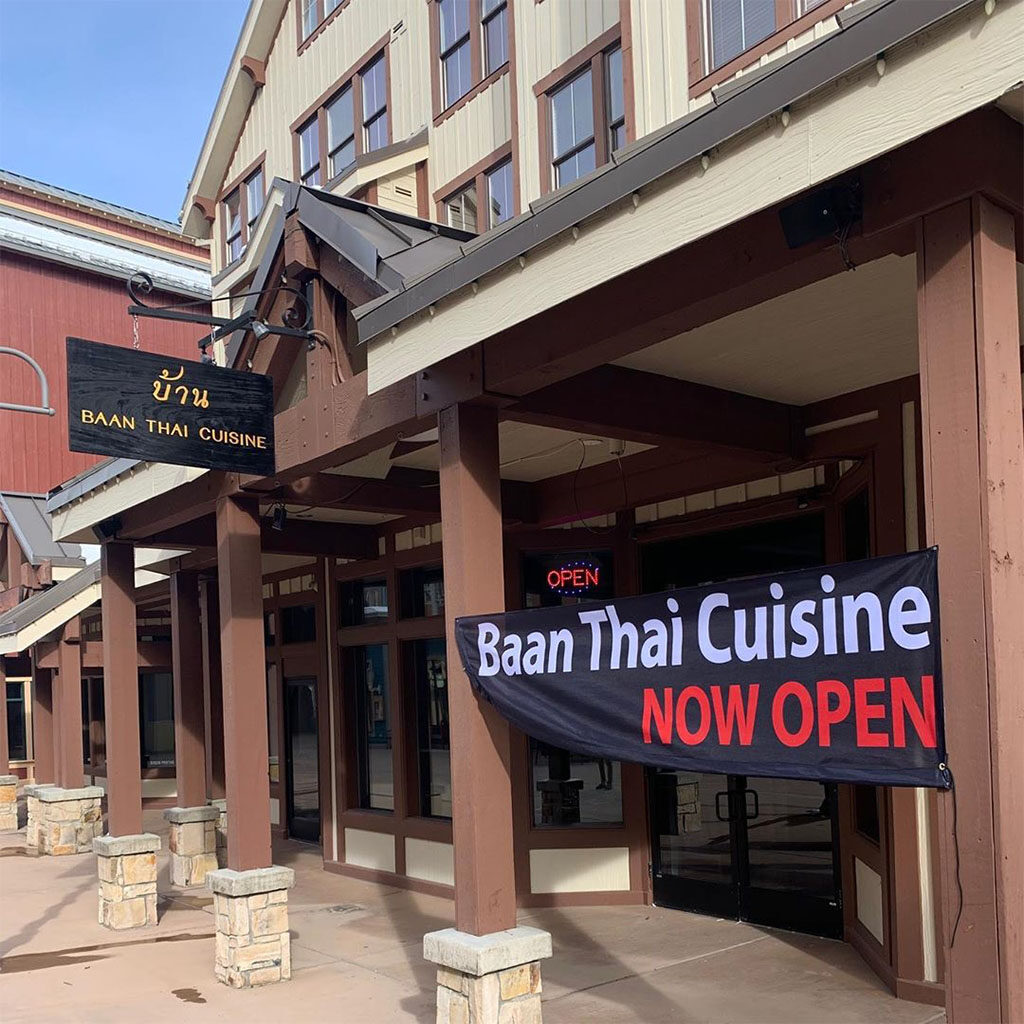 This one snuck by me on the last roundup, so I'm including it here – a new Thai spot for Park City's Main Street. The business opened in December 2019 and is located just next door to the Marriott Summit Watch on the lower end of the Park City main drag.
710 Main St, Park City, UT 84060
(435) 604-0243
baanthaipc.com
Buttered Bake Shop
I've been banging on about ghost kitchens for a couple of years now; that being the idea of restaurants only existing in binary code and shared kitchen spaces – delivery not dine in being used to feed the people. The recent hermit-ization of life (thanks Coronavirus!) has surely poured gasoline on the slowly burning embers of this nascent business model. Case in point, this brand new online baker.
Sampler boxes run $10-$15 and there a five dollar delivery fee outside of Davis County. From the looks of it, things are off to a flying start with the business reporting being sold out this week.
Captain's Boil
Meanwhile over in Taylorsville, this new seafood joint. Here's the recent scoop from City Weekly's Alex Springer:
The recently-opened Captain's Boil had me at "fried catfish po'boys." Deeper perusal of their menu revealed a build-your-own seafood boil concept that sounds fantastic, and fairly user-friendly. Just select up to a pound of your preferred seafood, plus some extras like corn on the cob or sausage, then choose your seasoning and spiciness level, and you're good to go. For those who can't stand that kind of pressure but still want to feast on copious amounts of shellfish, you can check out their four Captain's Boils that look like ridiculous amounts of food. And yes, they have all the varieties of po'boys that one could hope for.
4121 South Carriage Square, Salt Lake City, 84129
(801) 999-4081
captainsboilutah.com
Curry Pizza
This South Jordan location makes the fourth installation of the Indian-American mashup, that started life in Bicknell of all places – population 327 don't you know. As the name spells out clearly, the menu gleefully encourages guests to request their pizza with an assortment of Indian fixins', from curry sauce to paneer to chicken tikka. There are more sedate options for those afraid of actual flavor or fuss.
1086 S Jordan Pkwy, South Jordan, UT 84095
(801) 302-0777
uniworldsoftware.com/repaso/currypizzautah/index.html
Ding Tea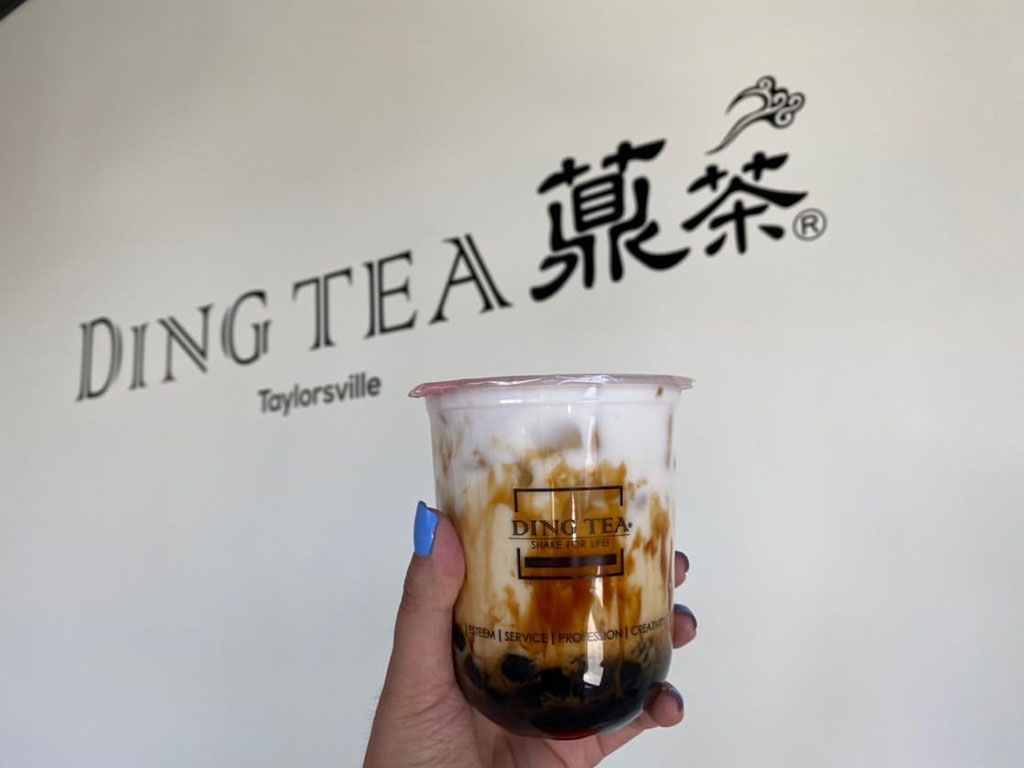 Utah's first franchise location of this Taiwanese tea house has landed in Taylorsville. The West Valley location (operated by a different franchisee I think, opens soon too). The menu starts at around $3 for a variety of fresh teas. Flavored teas, milk tea, fruit juice and others are slightly more. Nothing really breaks the five buck mark.
5624 S Redwood Rd, Salt Lake City, UT 84123
(801) 290-2160
facebook.com/DingTeaTaylorville/
Finca
Wow. Was it really eight years ago that I penned my initial review of Finca for the Salt Lake Tribune. I can't begin to think about everything that's happened in the intervening years; 2020 alone feels like a novel unto itself. Anyway…
Finca started life where Hub And Spoke now lives on the outer Northern edges of the Sugar Hood. From there it headed downtown taking up residence in a dramatically larger space on 200 South. Things didn't go quite so well. Finca seemed to work best as a chef driven operation; small plates plates crafted with TLC whizzing out ala minute. The scope and scale of the cavernous second home seemed to cause the kitchen to stutter and stumble and ultimately sputter out. The restaurant was eventually phased out in favor of George which itself recently succumbed.
It's with some excitement then that I'm happy to share news that Finca is set to return to its more dynamic blueprint. The restaurant is resurfacing in the much more modest Trestle Tavern space, and with it the return of chef Michael Richey. Owner Scott Evans and Richey have history of course, the duo opened Pago together way back when.
Richey himself shuttered his own Fireside on Regent restaurant in September last year. As you read this piece, all the changes are now complete and the business is open initially for curbside and take out.
P.s. no word if those funkily low rimmed plates of Finca old are making a comeback. The ones that ensured I always ended up with food on the table, myself, my dining partner and in fact anyone in a six foot radius.
P.p.s yes I am completely that sad and obsessed that I remember in micro-detail, the plate-glass-stem ware of all the places I eat.
1513 S 1500 E, Salt Lake City, UT 84105
(801) 532-3372
fincaslc.com
Frutylandia
New for West Valley. This business are apparently, "famous for our crazy fruit cups with over 50 toppings to choose from and many more delicious munchies." I'm not going to argue with them, go look at the options you can stack up on their Facebook page. Heck they might even convince me there's more than one way to ensure you get fruit and vitamins in your diet (aka cocktails).
3630 W 3500 S, West Valley City, Utah 84120
(801) 930-9652
facebook.com/frutylandiaslc/
Gandolfo's
Cast your mind back in time and you might recall the new Gandolfo's outlet in Murray was Flame burger and before that Scaddy's. The 9th East spot is now slinging subs. The shop sports a NYC vibe with their "world famous New York pastrami" the headline item.
5430 S 900 E, Millcreek, UT 84117
(801) 262-3461
gandolfosdelimarket.com
Ghost Sushi
One of the first concepts to come out of the ComCom Market is Ghost Kitchen. ComCom is the work of Danny Cheng, who's parents operated the popular Sono Express for more than two decades. The Market offers a commissary kitchen for hire, for those looking to move into world of ghost restaurants.
Cheng's own operation promises, "the freshest poke bowls in SLC. Tuna and salmon poke bowls include onigiri rice, pickled cucumbers, pickled red onions, avocado and tobiko." I'll be covering this subject in a little more detail in an upcoming piece, stay tuned. In the interim Cheng's thoughts vibe with my own, him explaining to me:
"With restaurants closing and many service employees looking for employment, I think ghost kitchens will be the setup of the future for restaurant owners and chefs. Limiting hard costs and decreasing the pressures of supporting and protecting your employees and customers. Ghost kitchens give the power back to the owners and chefs. Not having to worry about the serving staff not providing the best service possible, not having to worry about sanitation requirements for customers and employees, and not having to worry about another pandemic that could shut down aspects of your business for months. Restaurants will have to adapt and change with the current situation and that is a focus on take out and delivery options; which is the main engine for ghost kitchens."
Grid City Beerworks
Beer me. In fact, beer me a lot please. 2020 shows absolutely no signs of relenting. Best head down to this new craft brewer and get stocked up before the alien invasion begins. That's next they tell me.
Here's some backstory on the brew team from Utah Brewers Guild to digest alongside your growler.
333 2100 S, Salt Lake City, UT 84115
(801) 906-8390
gridcitybeerworks.com
La Casa Del Tamal
Located inside WVC's Azteca Indoor Bazaar is this new family Mexican eatery with a menu that has me blushing and sweating at the same time. Barbacoa de Borrego (aka barbacoa lamb), al pastor fries, chicharron prensado (pressed pig skin) gorditas – just a trio of options from an extensive menu. I think I want to live here.
3952 W 3500 S, West Valley City, UT 84120
(385) 266-8729
lacasadeltamalutah.com
Kin Sen Asian Noodle Bar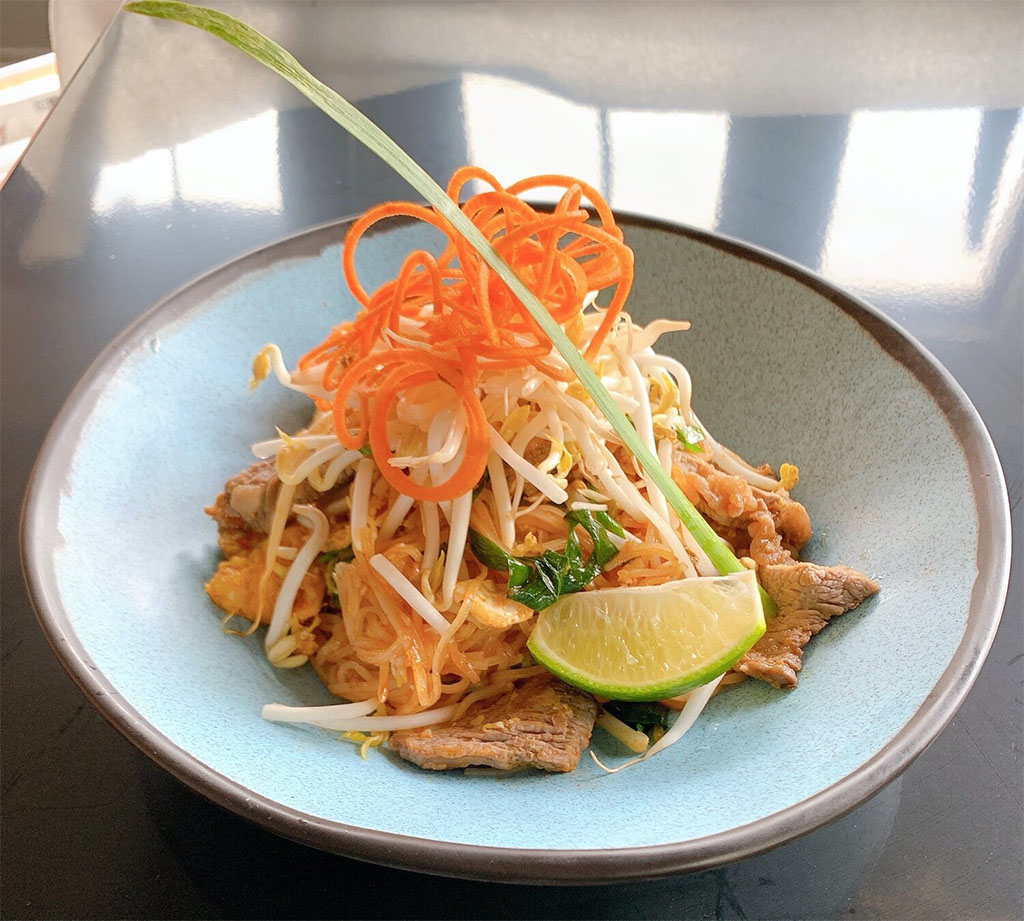 The old Tin Angel opposite Pioneer Park didn't sit empty for too long; indeed if it weren't for Covid-19 this one would probably have landed much sooner according to the owners. Speaking of which, this noodle house comes from the same folks behind Ekamai, yeah those guys on the other side of the park.
The menu noodlings represent a variety of Asian countries, ramen to pho to Thai kao soi. Prices start from around $10 and there's a full liquor license as well. Noodles and liquor, you have all the info you need.
365 W 400 S, Salt Lake City, UT 84101
(385) 528-3939
kinsennoodlebar.com
Ninja Ramen Bar
It wouldn't be a roundup without mention of a full new ramen shop. So here you go. Located in Tooele, there's more than just ramen bowls – ramen burger anyone? Look, I'll just put it out there now – the first business to combine ramen, burgers, beer and fried chicken – well they win right?
1193 N Main St #A, Tooele, UT 84074
(435) 775-2020
https://www.facebook.com/pages/category/Ramen-Restaurant/Ninja-Ramen-Bar-115211376545697/
Porkys Kaua'i
Porky's is apparently the number one rated spot on Kauai. Eschewing Oahu or Maui, the owners instead picked a different kind of paradise for their follow up effort, Lehi. Lucky us then as you can now grab their award winning Hawaiian dishes just past the point of the mountain.
Grab me one of these please if you do check them out: "our own Hawaiian stye pulled pork on top of a pork pineapple sausage, in a toasted cheese bun with: grilled onions, fresh cut pineapple, sweet or sweet & spicy sauce."
785 E 200 S, Lehi, UT 84043
(808) 855-8286
porkyskauai.com
Red Lotus Bistro
This location downtown has been home to an endlessly rotating cast over the years. In recent times you might remember Winger's, Full House Asian Bistro or Homies operating out of this State Street spot. The latest to test their mettle, this new Chinese and Vietnamese restaurant. You can see what's cooking over on their Instagram page.
329 S State St, SLC, UT 84111
(801) 363-1977
redlotusbistro.com
Salty Pineapple
One of the valley's most popular food trucks now has a fully fledged bricks and mortar spot in the heart of Herriman. All your favorites are here: katsu chicken, kalua pig, teriyaki beef and more. Here's my advice…
The restaurant offers six meaty proteins (theres some tofu stuff but…) in total allowing you to mix and match them in a triple protein bowl for $12.95. That means you could technically order a sextuplet bowl for just over twenty five bucks and eat the lot. Yes, yes this is how my mind works.
13262 S 5600 W, Herriman, UT 84096
(801) 890-0532
the-saltypineapple.com
Scrambled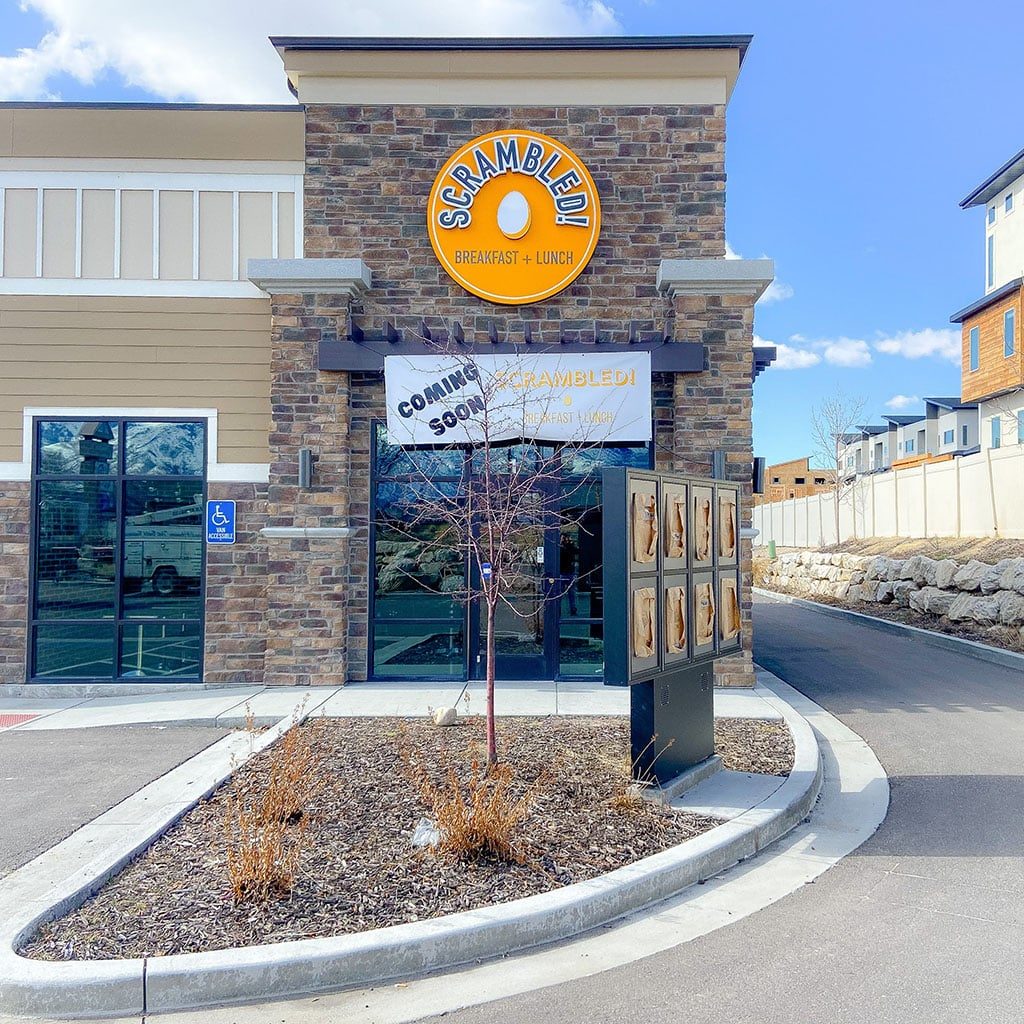 Hatching just barely days after our last roundup in March is this eggscellently named spot in Layton. Presumably it has locals eggstatic. No. I can't do it. Sorry. Go get your own puns. Scrambled is open from 5.30 a.m. offering both breakfast and lunch. Sadly the menu does not feature a dish called Eggs Benedict Cumberbatch.
2151 N Hill Field Rd, Layton, UT 84041
(385) 393-8684
scrambledut.com
Shrimp Shak
This new food truck food truck looks set tp bring the people what they want. And the people want shrimp. The Shak keeps things as simple as can be with: shrimp, shrimp and fries or extra shrimp representing the majority of the menu.
Sticky Bird
Meanwhile up in Farmington a gleaming new fried chicken restaurant. The menu mainly focuses on chicken fingers, but you'll also find wings, shakes and curiously, more than too much cauliflower for my liking.
Worthy of note is that the business works as part of the Red Barn Academy, which helps support those recovering from and coping with addiction.
504 N Station Pkwy, Farmington, UT 84025
(801) 784-5885
sticky-bird.com/farmington-utah/
Tea Zaanti
Becky and Scott Lyttle are the duo behind this new Sugar House tea house. As a reader put it to me over email, this is a "great new location, menu, beer and wine, and, of course, tea. Might be one of the best new patios in the city." You can take a peak over on Instagram.
1944 1100 E, Salt Lake City, UT 84106
(801) 906-8132
teazaanti.com
Vessel Kitchen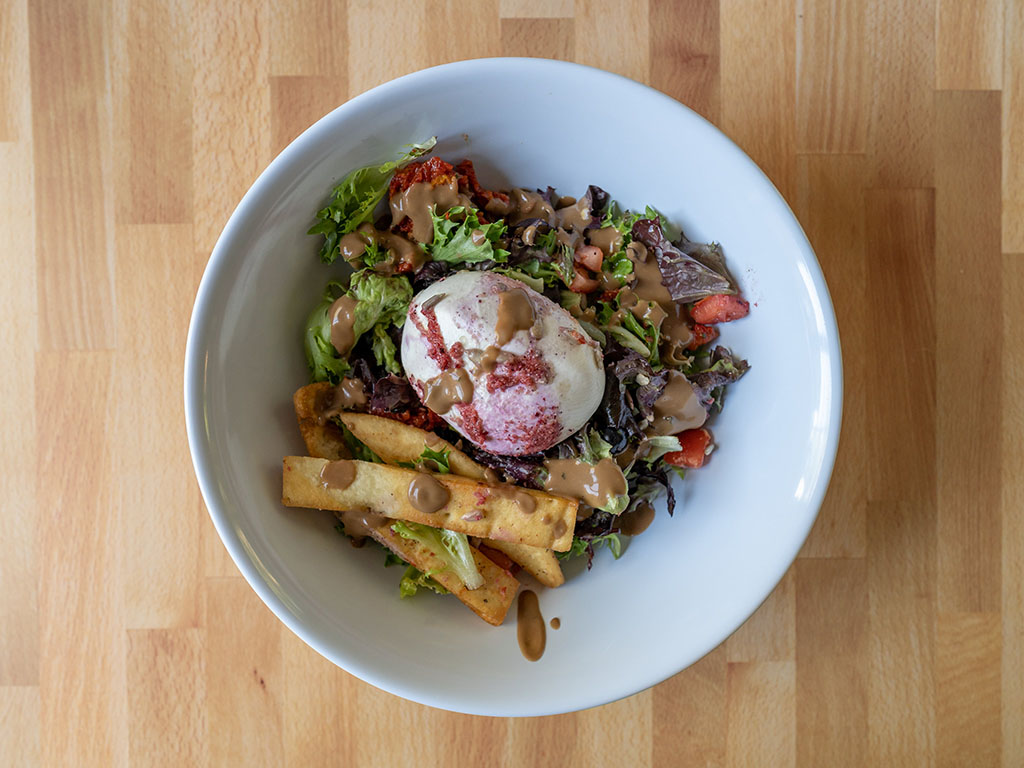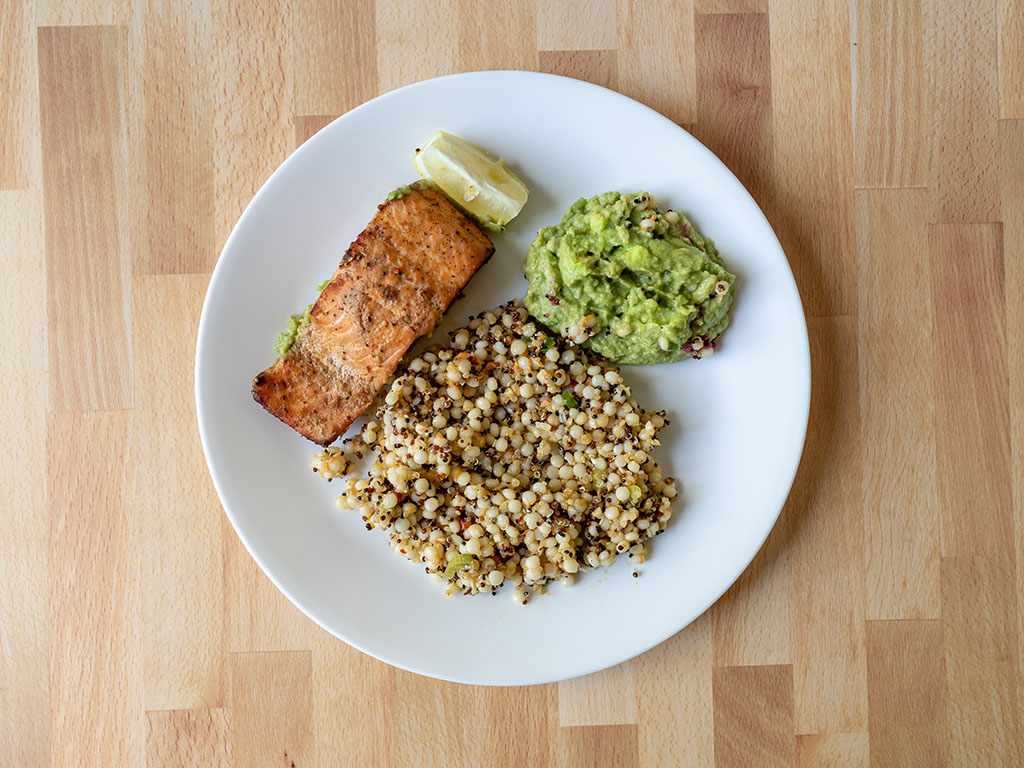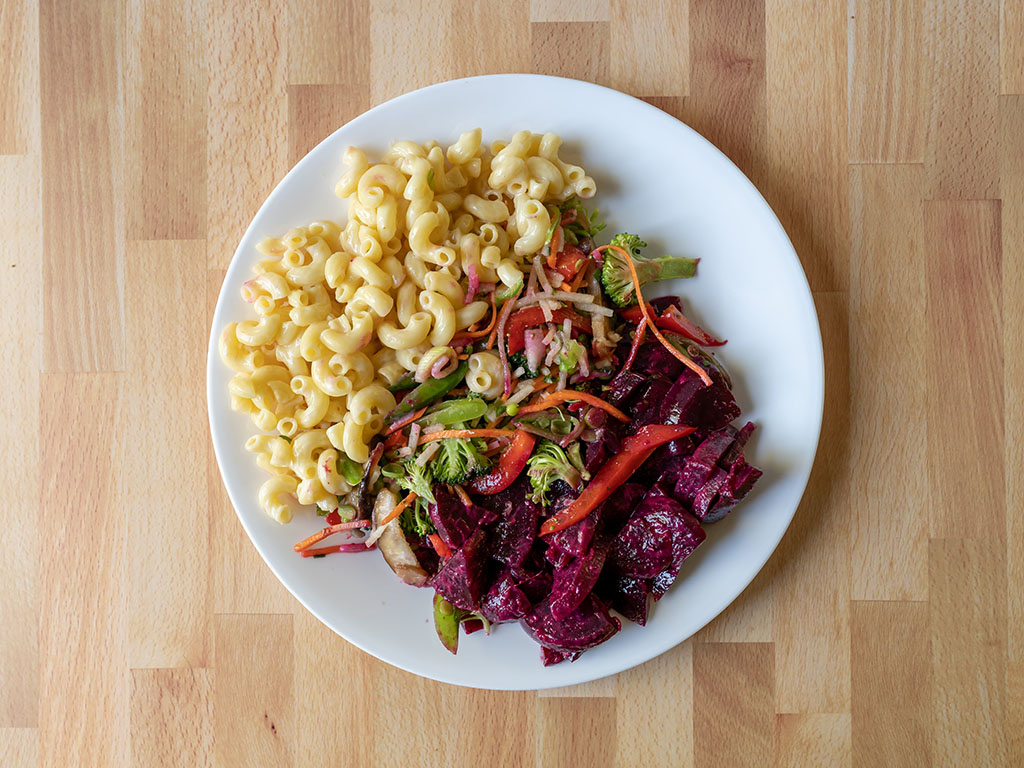 Starting life in 2016 up in Summit County, the fourth outpost of this popular DIY spot is now open in the hipper than you 9th and 9th. The nigh 5000 square foot build out is at the heart of the neighborhood, replacing the venerable Great Harvest.
While there are a few composed plates and salads, Vessel Kitchen's menu really wants to put you in the hot seat. Some of this and a little of that please, no don't add that, are you mad. The above quartet of plates are four of my own creations (bar the salad which was theirs) sent to me gratis by the team to celebrate their opening.
The menu skews to the lighter and healthier which frankly given the current sweltering conditions, I'm guessing we're all scouting around for right now.
905 E 900 S, Salt Lake City, UT 84105
(801) 810-1950
vesselkitchen.com
Villaggio Pizzeria
This new pizza parlor was on the cusp of opening when we last rounded up newcomers. This one is finally open for business in South Salt Lake. You can see the menu here which includes everything from single slices through to 18″ pies and Boars Head deli meat subs. Hint: remember pizza is the original delivery food, perfect for lockdown.
3144 S State St, South Salt Lake, UT 84115
(801) 410-4355
villaggio-slc.com
Won Won kitchen
Trolley Square is the location for this Chinese/Japanese eatery. At first glance I thought this was a from scratch affair, but apparently the business has some solid chops, with over 13 years experience in the Saratoga Springs area. Who knew. Well Springers I guess.
The menu is huge. There is sushi, bento, poke, rice, noodle, stir fries and on and on and on. Those prone to analysis paralysis might want to start reading now for their order in August.
602 E 500 S, Salt Lake City, UT 84102
(385) 528-0622
wonwonkitchen.com
Coming soon
Not quite there yet, but coming soon, here's who should be opening up next:
Arlo
This Capitol Hill restaurant is set to refresh the space left vacant by the now departed Em's Restaurant. The Salt Lake Tribune recently reported that chef and proud new owner Milo Carrier has spent months refinishing the floors and updating the kitchen for the eatery. Presumably this one is pretty much ready to rock.
Curry Up Now
This fast-casual Indian chain from CA should be opening their second location in downtown SLC any day now. You might recall they opened up in Midvale a little while ago and have been working on the former Cedars Of Lebanon space for some time as their Utah flagship location.
Fratelli
Posting just the other day – news that the state of the art Fratelli build in Sandy is almost complete. Put July 8th in your diary. That's when the team expect to open up their doors to the brand spanking new location offering limited dine in, takeout and door dash delivery. You can find them at 8600 S. and 1300 E.
Hero Hotpot
Another change for South Salt Lake's China Town development. A hot pot spot is expected to join the roster of other Asian dining options in this part of town.
Meet Fresh
Also coming soon to the same complex, this new Asian Dessert shop.
Raising Cain's
As the Deseret News reported, news of this impending opening comes as a huge filip for local fans of this chain restaurant. The nearest Raising Cane's location right now is Colorado and Nevada.
5600 W 3300 S, West Valley City, UT 84128
raisingcanes.com
Shake Shack
The opening of Sandy's Shack last year created more column inches than the DABC usually manage all year. Danny Meyer's gourmet burger brand is now set to move North, a Fashion Place mall location is expected to come online soon.
Shrimpies
Love shrimp? You'll love Shrimpies. You'll probably also love that name.
Slim Chickens
Possibly as many as twelve locations of this Arkansas based chicken chain are planned for Utah. A Lehi location is tentative scheduled to open their doors on July 6th. You can find them at 1250 E State Street.
Vitality Bowls
Coming to the City Creek Center with a projected opening of July 10th. Looking to get your superfood on, come here.
Previously mentioned with no further update:
Bricks – last mentioned March 2020
Carson Kitchen – last mentioned in April 2019
Calavera Cantina – last mentioned October 2019
Captain D's – last mentioned March 2020
Chettinad House – last mentioned March 2020
Congregation Spirits – last mentioned in June 2019
Crane Ramen – last mentioned March 2020
Eight Settlers Distillery – last mentioned March 2020
Fat Jacks Burger Emporium – last mentioned October 2019
Fife Brewing – last mentioned March 2020
Gallo Loco – last mentioned March 2020
K-Recipe – last mentioned March 2020
Los Tapatios – last mentioned March 2020
Nacho Daddy – last mentioned October 2019
Nomad East – last mentioned October 2019
Ogden River Brewing – last mentioned October 2019
Pat's BBQ – last mentioned March 2020
Ta'contento – last mentioned in April 2019
Wingin It – last mentioned October 2019
Helps us choose the best Utah restaurants!
Right now our 2023 Reader's Choice Awards are underway. We want your help in deciding the very best food and drink spots in Utah. This year we're taking a completely different approach as well. All we need is three names and 60 seconds of your time -> find out more and how to vote.
Keep the conversation going
Want to stay on top of the SLC food scene, minute by minute, dish by dish? Here are a few other places you should follow along:
The following coupons are some of the most interesting / best coupons right now. Disclosure: some links may be affiliate links, eg Groupon, Restaurant.com, and we earn a small commission from each sale.
Beirut Cafe – $6 for $15 coupon at this great Lebanese eatery.
Chedda Burger – Enjoy a delicious burger with this $6 for a $15 coupon.
City Brew Tour – Nearly 30% off thus four hour guided tasting and tour of Utah brews.
Este Pizza – 40% off the popular Salt Lake pizza restaurant.
Itto Sushi downtown SLC – 38% off via Groupon. Fun sushi spot.
Kaze Sushi – 30% off this brand new Japanese restaurant in downtown SLC.
Maize Tacos – 30% off this downtown SLC taco restaurant on to go orders.
Per Noi – Italian food with a fun discount – $10 for a $25 certificate.
Ramen Legend – Sugar House Japanese spot, coupon valid for take out or dine in.
Santo Tacos – $6 for a $15 coupon.
Hi, I'm Stuart, nice to meet you!  I'm the founder, writer and wrangler at Gastronomic SLC; I'm also a former restaurant critic of more than five years, working for the Salt Lake Tribune.  I've worked extensively with multiple local publications from Visit Salt Lake to Salt Lake Magazine, not least helped to consult on national TV shows.
I'm a multiple-award winning journalist and have covered the Utah dining scene for the better part of fifteen years.   I'm largely fueled by a critical obsession with rice, alliteration and the use of big words I don't understand.   What they're saying about me: "Not inaccurate", "I thought he was older", "I don't share his feelings".  Want to know more? This is why I am the way I am.
This article may contain content provided by one of our paid partners. These are some of the best businesses in Utah. For a list of all our current and past relationships see our
partnership history page
.