Curbside and drive thru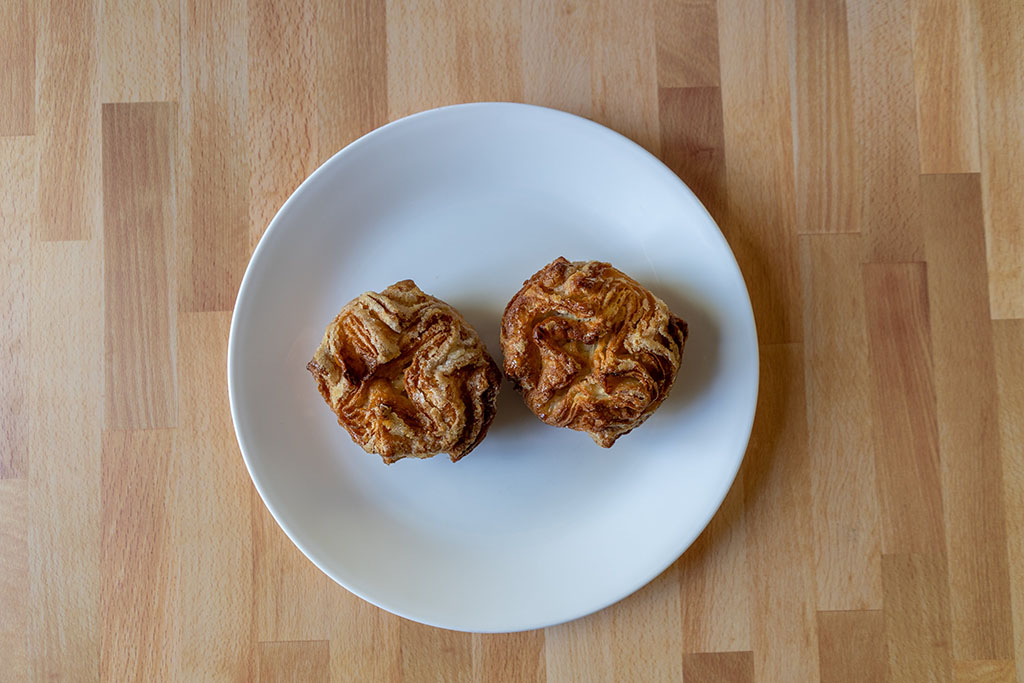 Here are the latest new options from local restaurants. Remember you can also browse our complete lists of curbside pickup, delivery and drive thru too.
The Dodo – Back in Sugar House, this restaurant has launched a new drive thru dining option. More info.
Gourmandise – now offering a limited delivery service for orders over $50. More info.
Greek Souvlaki – the downtown location of the popular Greek eatery has added a brand new temporary drive thru. More info. Menu.
Les Madeleines – Romina Rasmussen's award winning bakery and cafe is now offering curbside pickup. Yep, that means you can snag all the Kouing Aman and pain au chocolat you like. Order online.
No Name Gourmet – local personal chef Michael Roberts is offering a range of healthy pre-cooked meals for delivery direct to your home. Options start from $12 per dish and feed multiple people. More info and ordering.
Old Dutch Store – the Sugar House import store and deli are offering a fine range of sandwiches for grab and go. Menu.
tupelo – introducing a new curbside service option in the style of the classic Southern "Meat & 3" tradition. Patrons choose a protein and three side dishes – enough to feed a whole family. Supper Club kicks off with the Fried Chicken Supper Combo and the St. Louis Style Ribs Supper Combo, both of which are easily reheated. Each Supper Combo includes buttermilk biscuits, market salads, choice of three sides and double chocolate cupcakes. New items will be featured each week. Digital gift cards are also available for purchase, as well as an opportunity to provide tips to the tupelo team. For the full menu and to place orders, visit tupeloparkcity.com.
Family meals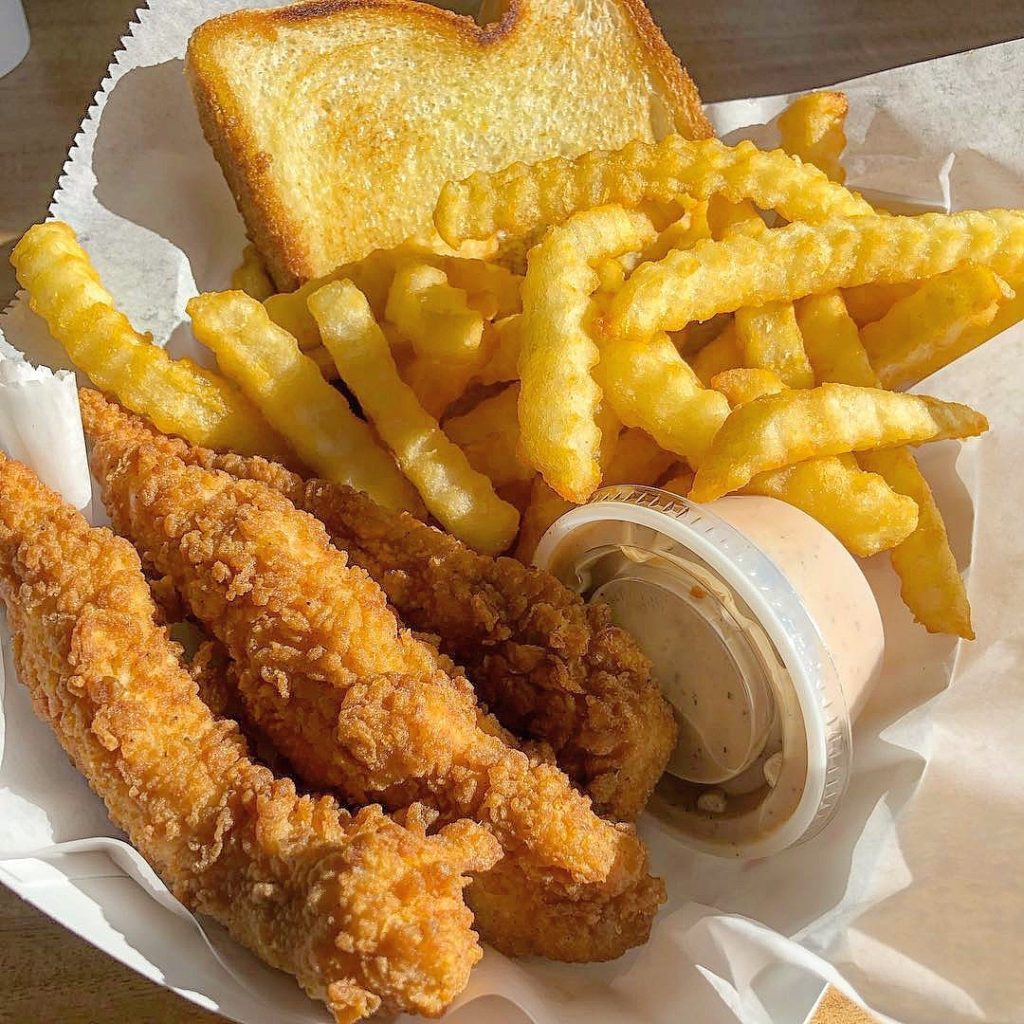 As the Covid-crisis continues to put pressure on local restaurants, family meals are becoming increasingly popular. Indeed, this is probably the area we are seeing the most innovation, creativity an best deals right now. Check out the full list here.
Comfort bowl – this food truck is offering a family dinner package (3 meals in a mix and match format) for $40. Options include:
Alaskan pollock fish meal
Chicken katsu
Grill chicken & shrimp
Calamari combo meal
Each meal comes with main dish, 2 piece potstickers, rice and Thai Salad. Choose from sauces including roasted garlic & ginger aioli, Thai sweet & spicy and teriyaki sauce. Menu to change weekly. More info.
Curry Up Now – packages designed to feed families of 4, 6, or 8 (for $50, $72, and $96, respectively) and come with a choice between four family-style entree combos or the burrito pack. Families can choose from a variety of sides like daal lentils and turmeric rice, plus samosas, chutneys, mac n cheese, and cookies. The new Family Meals are available for takeout or delivery and can be ordered online or through the Curry Up Now app. Regular menu for reference.
DaKine Grindz – offering daily options, todays for example includes: 4 chicken katsu, 4 pork or 4 steak kabobs, rice or green salad, macaroni or noodles for $30. More info.
El Farol – the take out emergency pack includes 10 tacos or enchilada or burritos with rice, beans, chips and salsa. Cost is $29.99. More info.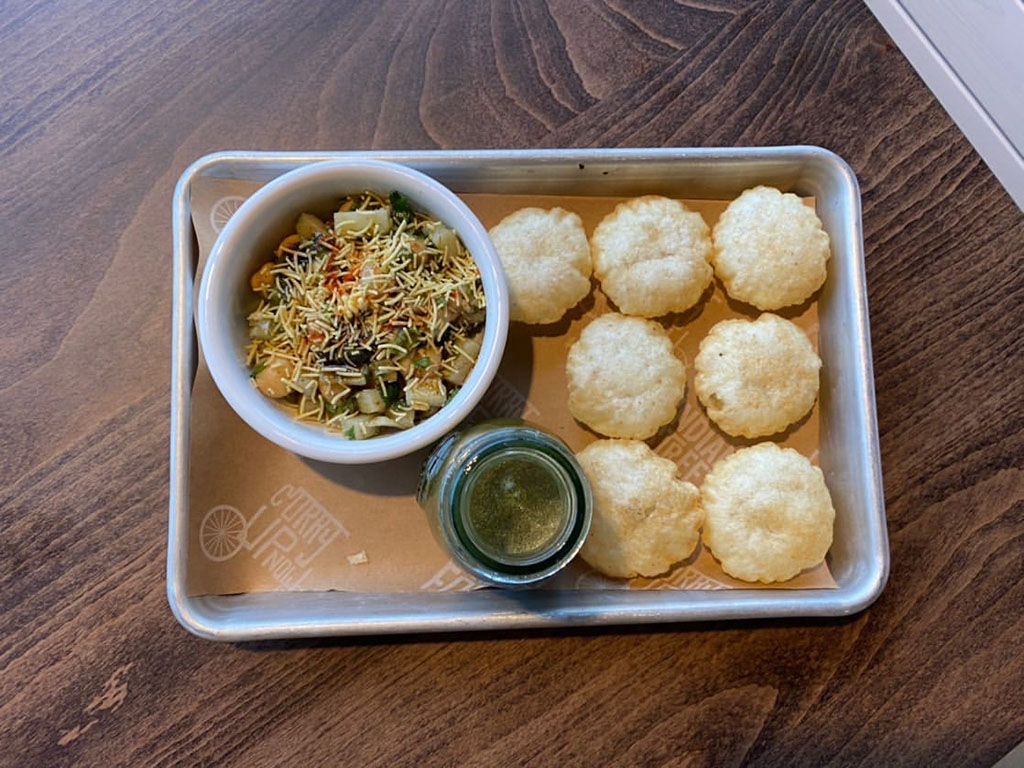 Einstein Bagels – A trio of new options that bring a little entertainment to the kitchen:
Hot & ready brunch box. Feeds six to eight people, $29.99. A made-to-order box includes six fresh-baked bagels, one tub of shmear, three egg sandwiches cut in half (one Farmhouse, two Bacon & Cheddar), four blueberry muffins and four twice-baked hash browns.
Take & make pizza bagel kit. Feeds six people, $9.99. The kit includes all of the ingredients needed to make six cheese pizza bagel slices and six pepperoni pizza bagel slices.
Take & make bagel deli kit. Feeds six people, $29.99. This kit includes six fresh-baked bagels, plenty of turkey and ham, cheddar cheese, fresh-cut tomato, onion and lettuce, and comes complete with mayonnaise and mustard packets.
Mr Charlie's Chicken Fingers – 25 fingers, bulk fry, 5 coleslaw, 5 toasts, 5 sauces, $43.99. Feeds 5. More info.
Oak Wood Fire Kitchen – offering a family meal of: 3lbs smoked brisket, fries, and house salad for $36. Added BBQ pork ribs with pomegranate bbq sauce, $13, feeds 4-6. Source: SLC Foodie.
Stanza – family meals are priced $30 and $60 for families of two and four respectively. Monday Friday noon – 7 p.m. Three course for each person. Menu.
Sweet Burrito – Options run $29.99 through $39.99 for burrito packs that feed 4-8. Packs all come with rice, beans, tortilla, fresh chips and salsa. More info.
Vive Juicery – Has previously been offering veggie boxes to go. Unsure if this is still being offered, but more info here and here.
Deals
Mariscos Ensanada – 15% off. More info.
Oak Wood Fire Kitchen – 2 for 1 pizzas at this Draper restaurant for call in orders. More info.
Pago – three course meals for pickup being offered for just $25. More info
Tuscany – two day curbside, April 3rd and 4th only. Two 16oz prime NY steaks, choice of two sides (whipped potatoes or broccolini) and two classic wedge salads. $90.
Curbside and wine
If cabin fever is starting to hitand you're longing for the days of old – check out local wine guru Jim Santangelo's online wine education service – curbside and wine. Every Wednesday and Friday (nudge nudge, that's today remember, I know time has lost all meaning guys) Santangelo goes, live armed with takeout from a local restaurant and something special in a glass. Tune in and enjoy an educational wine dinner of sorts from the comfort of your own home.
Check out Santangelo's range of other online educational videos here, many free to enthusiasts and professionals alike!
Easter brunch by Tuscany
Feeling sad about missing your traditional Easter brunch at your favorite restaurant this year? Don't! Cottonwood Height's Tuscany is offering a completely brunch to go this year. The brunch option feeds four and can be picked up curbside (10.30 – 3.00). Orders must be placed by April 8th and price is $100. Package includes:
Egg, potato and cheese casserole
Thick sliced apple wood smoked bacon and glazed ham
Mixed fruit
Fresh house made pastries
Add on items are priced $40 each and portioned for the family of four. Options include:
Roasted herb and garlic pork loin
Wood oven roasted lasagna
Tuscan pulled pork meatloaf
Roasted salmon and white wine butter sauce
To place your Easter brunch order, please call (801) 277-9919.
Other
Bookmark these links!
Hi, I'm Stuart, nice to meet you!  I'm the founder, writer and wrangler at Gastronomic SLC.  I'm a multiple-award winning journalist and have written in myopic detail about the Salt Lake City  dining scene for the better part of seventeen years.
I've worked extensively with multiple local publications from Visit Salt Lake to Salt Lake Magazine, not least helped to consult on national TV.   Pause those credits, yep, that's me! I'm also a former restaurant critic of more than five years, working for the Salt Lake Tribune.    I'm largely fueled by a critical obsession with rice, alliteration and the use of big words I don't understand.   What they're saying about me: "Not inaccurate", "I thought he was older", "I don't share his feelings".
Want to know more? This is why I am the way I am.
This article may contain content provided by one of our paid partners. These are some of the best businesses in Utah. For a list of all our current and past relationships see our
partnership history page
.