Wait. Hold up. Stop the press. You thought you were done with all the roundups, best of lists and year end wrap ups. You were wrong. So very wrong. Before we enter the next decade and all the tasty treats that's going to deliver, here's our annual State Of The Plate review; our yearly recap of Utah dining. 2019 makes the fourth year we've compiled The State, you can find previous editions here: 2018, 2017 and 2016.
Best of the best
First up, we take every dining award in Utah, throw the results into the blender, and calculate the greatest of the great. The following is the 2019 meta review of all the various best of awards here in Utah (see below for data sources). One point is awarded for a critic/reader best of. An extra point was also awarded for those restaurants that appeared on three or more award lists to highlight their universal appeal.
| Restaurant | Total points | Years on list |
| --- | --- | --- |
| Takashi | 6 | 4 |
| Oquirrh | 5 | 1 |
| Red Iguana | 5 | 3 |
| Bombay House | 4 | 3 |
| Current Fish And Oyster | 4 | 4 |
| Hearth And Hill | 4 | 1 |
| The Mandarin | 4 | 2 |
| Mazza | 4 | 2 |
| Silver Star Cafe | 3 | 1 |
| Lucky 13 | 3 | 3 |
…full list of 110 restaurants tabulated. Data compiled from: Salt Lake Mag 2019 dining awards, Gastronomic SLC 2019 readers choice awards, Open Table best Utah, Open Table most booked, City Weekly readers choice awards 2019, Salt Lake Tribune 2019 best dishes.
And the award goes to…
The 2019 undisputed heavyweight champion best restaurant in Utah is Takashi. For the second year in a row, this downtown sushi power house sweeps away all challengers. It's no surprise of course due to the unrelenting consistency and excellence that the restaurant is known for.
Under the watch of the namesake Takashi Gibo the restaurant continues to pack them in six days a week. The menu hasn't changed all that much over the years, but nor does it need to. The menu is built around creative maki mainly, but sit up at the sushi bar and give the nod to your chef if you're looking for something more unique and bespoke.
As ecological matters continue to become more pressing in all walks of life, it's also worth noting the restaurant is particularly vocal about sourcing from sustainable purveyors.
Staying power
Both Takashi and Current Fish And Oyster have placed on the elite restaurant list every single year. That speaks highly to the quality and consistency of these two fabulous restaurants. Also, just another reminder that seafood in the desert isn't as crazy as it might initially seem.
Newcomers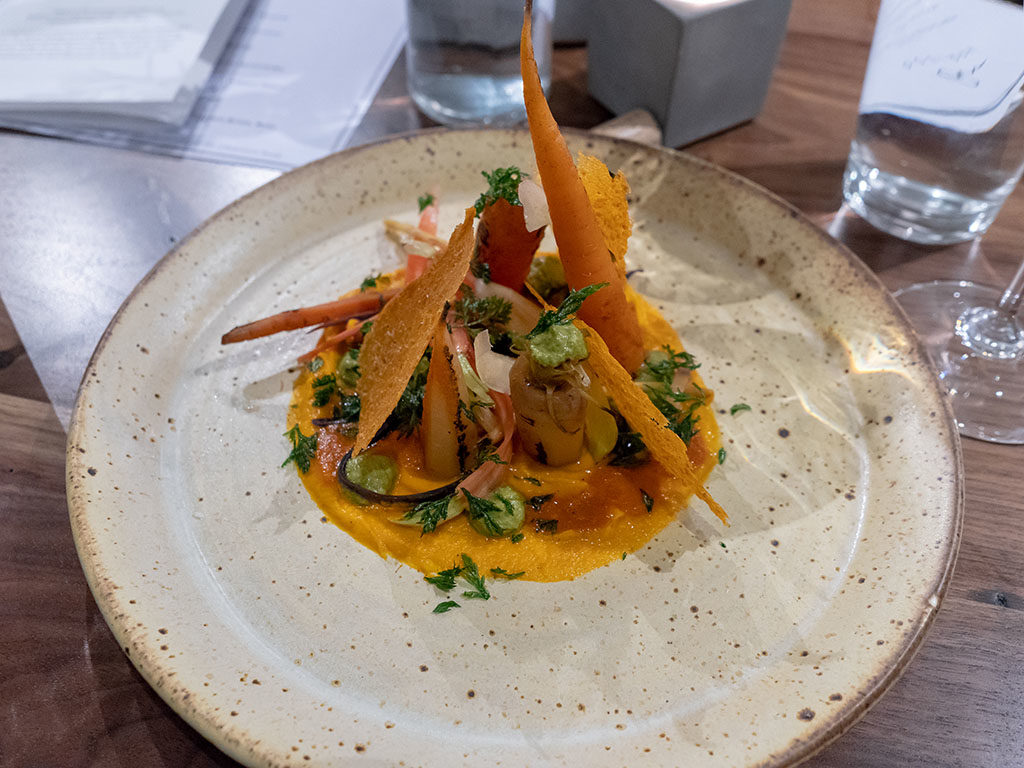 Amongst the stalwarts it's exciting to see two newcomers hit the list. Top of the brace of first timers is the downtown New American restaurant Oquirrh. This New American restaurant sprang up towards the start of 2019 and hasn't looked back since; the restaurant draws on chef Drew Fuller's impressive cooking backstory (HSL, Copper Onion, Pago etc.) and offers up an eclectic chef driven menu. My favorite – try the Flintstonian lamb shank, deep fried with Indian spices and plated with relish, raita and naan.
Meanwhile over in Park City, locals have clearly taken to newbie Hearth And Hill. Located on the edge of town at Kimball Junction the restaurant strives to offer a more accessible dining option that the geographically and wallet challenging Main Street drag.
Pricing
Every year we calculate the average cost to dine at our top listed restaurants. This year the costs to dine out are as follows: appetizer $10.06, entree $21.36, cocktail $11.89. Most notable is the average entree cost, which has headed North every single year we've tracked it.
| | | | |
| --- | --- | --- | --- |
| Year | App | Entree | Cocktail |
| 2019 | $10.06 | $21.36 | $11.89 |
| 2018 | $11.19 | $21.09 | $10.56 |
| 2017 | $10.32 | $20.57 | $10.33 |
| 2016 | $9.18 | $16.96 | $10.97 |
This years Burger Index soared to $16.87. The index is our yearly calculation for the average price of a burger at the restaurants on our list. It's a volatile number to be sure, but much like the trending cost of entrees, we're pretty confident this one will continue to drift upwards for some time.
| Year | Burger Index price |
| --- | --- |
| 2019 | $16.87 |
| 2018 | $10.56 |
| 2017 | $12.26 |
| 2016 | $9.25 |
Yes you can get a drink in Utah
Every single restaurant in our top tier serves alcohol. If you're still trotting out the old idiom about Utah being as dry as the West desert, you're essentially a troll at this point. As a reminder, here's the complete Utah liquor law breakdown as of the end of 2019.
Best of the gram' 2019
But what of social media you say? Be sure to follow along at Gastronomic SLC, New In Utah, Closed In Utah, Utah Burger and many many more. Yes I know I have a problem. Anyway, here are the most popular posts from our main Instagram account in 2019…
By far and away the most popular singular post was this preview of the upcoming revamp of the SLC International Airport. The complete new build airport is set to open its doors to an expectant public in the second half of 2020 and with it – a swathe of new dining options built around local luminaries. Home grown restaurants currently slated to appear on the concourses include White Horse, Pago, Squatters, Fillings And Emulsions and Bruges Waffles And Frites. Utah's very first Panera location will no doubt be causing a few fluttering hearts too.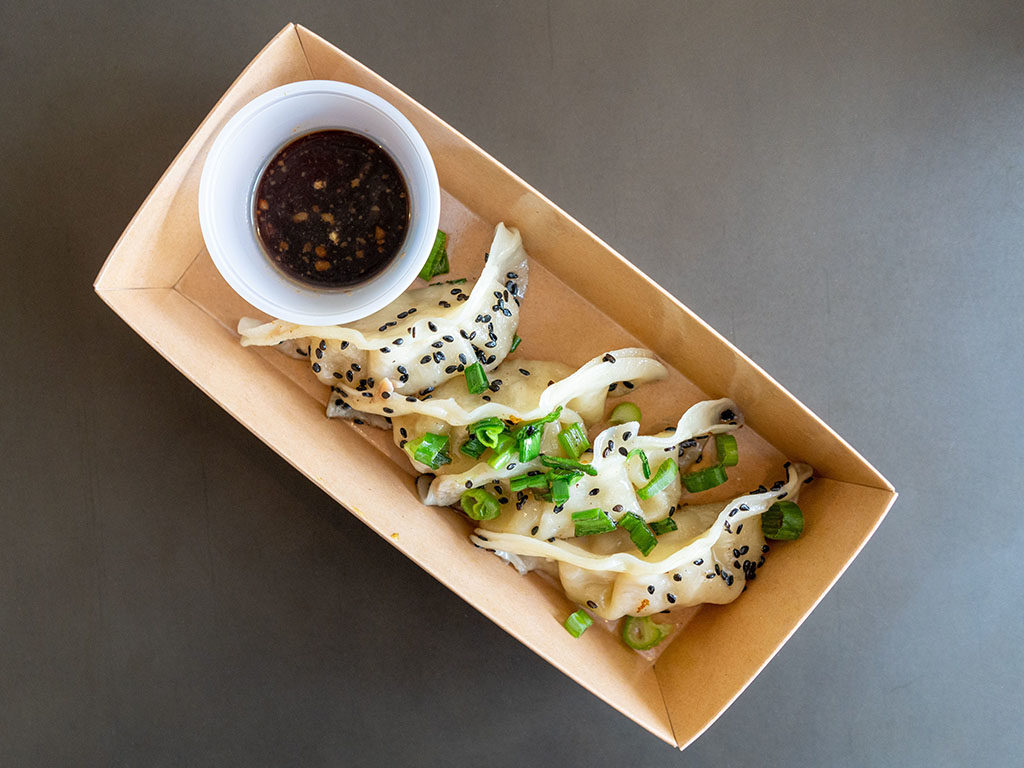 While the deep fried turkey neck (served cold) might be a stretch for a few fearful foodies, the delicious dumplings and potstickers of this Avenues upstart will appeal to anyone and everyone. The modest space is also home to some killer noodles too.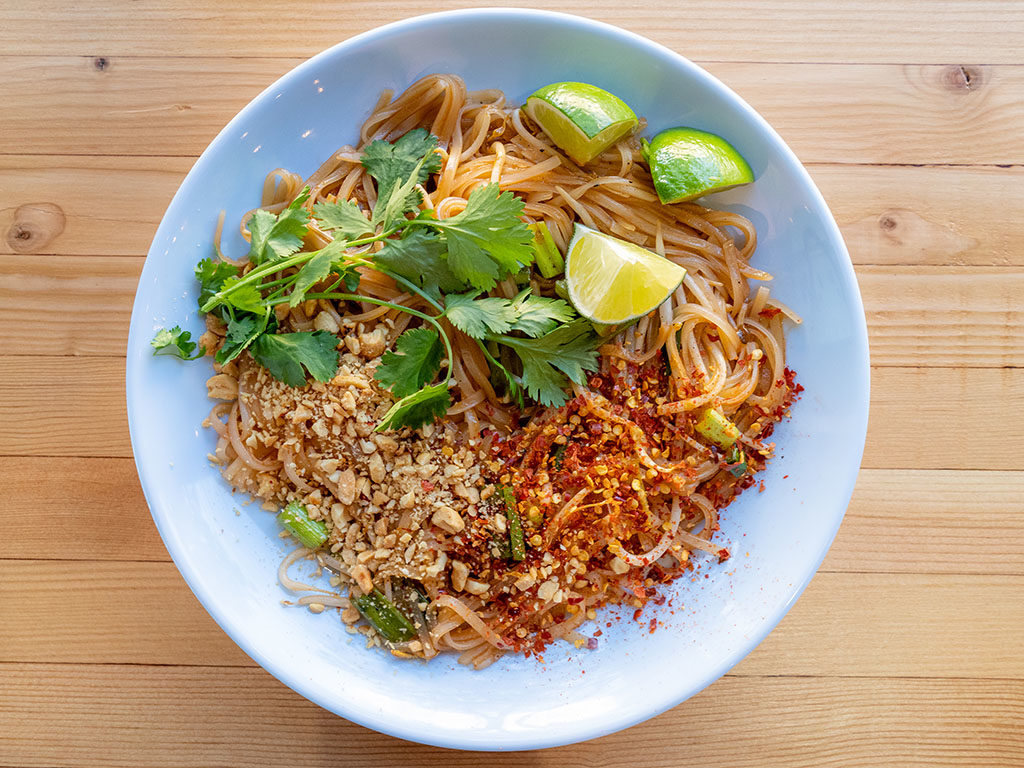 Hitting the streets of downtown SLC with a social media fanfare unlike no other, this new restaurant from Michael McHenry (Oakwood Fire Kitchen) and Tyler Stokes (Provisions) was a visual stunner. Through the vibrant menu you can take a whirlwind tour of South East Asia without ever having to renew your passport.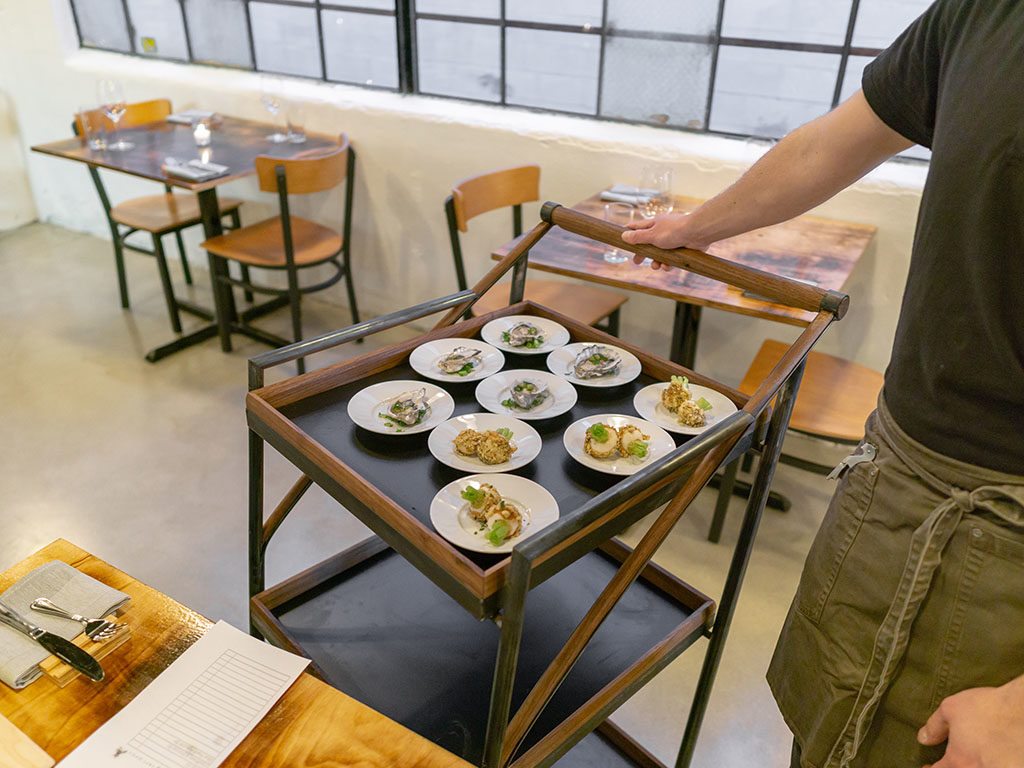 Chef's Paul Chamberlain and Logen Crew hatched the idea for SLC Eatery way back in the day, when the duo manned the line at the much missed Fresco. The curiously nondescript named restaurant belies a rivetingly rotating menu home to some spectacular cuisine – and yes – the above pictured dim sum style cart that you'll find table side every night.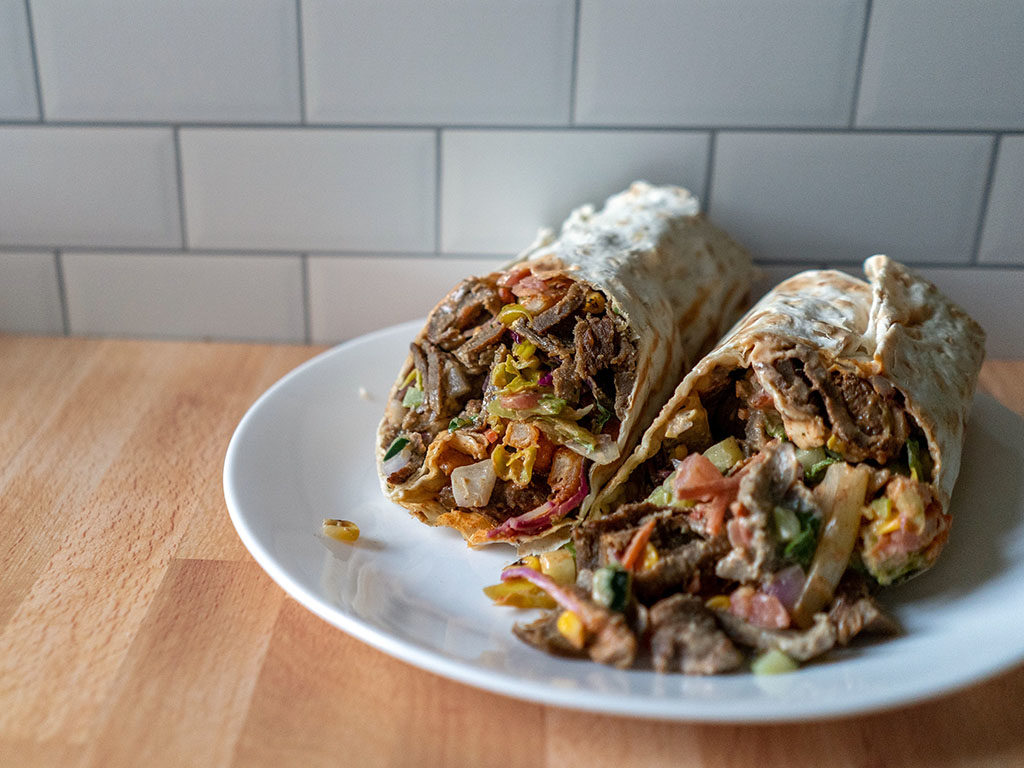 I'm not sure a year goes by without Spitz making our best of IG list. There's a reason of course. I mean, just look up. This particular monster that caused the likes to roll in was suitably name "beast mode". Extra meat, extra toppings, extra everything, heck even French fries rolled up in a mammoth version of their signature street cart doner. If you happen to work for my healthcare provider, please disregard ever reading this.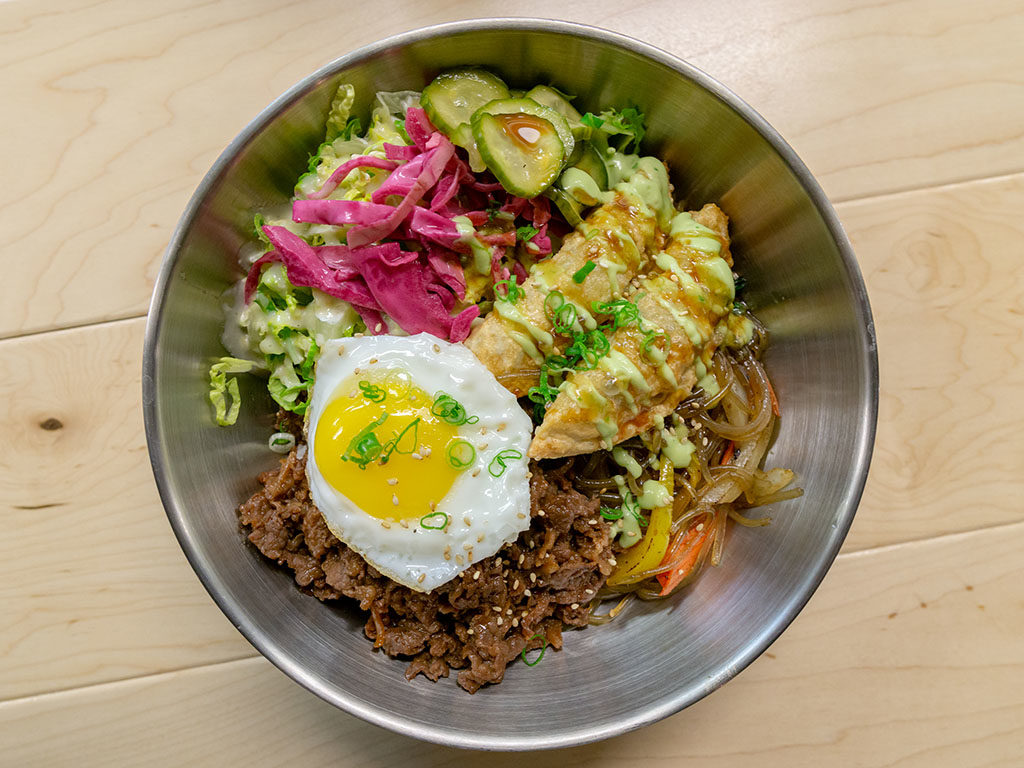 It absolutely warms my heart to see this on our list for 2019; doubly so that the South Jordan restaurant seems to be routinely hopping now. Angry Korean was one of my favorite finds of 2019. A completely unexpected left field opening, and one where the food is even better than it looks. Read my initial thoughts on the restaurant and team here.
I shared this snap from Sara Day's Local Enthusiast account and the likes flowed in. Sadly if you didn't already get to The Dayroom in 2019, you're now out of luck. The restaurant (and Em's) is set to close December 29th making way for current chef Milo Carrier's new restaurant Arlo. Expect that a few months from now.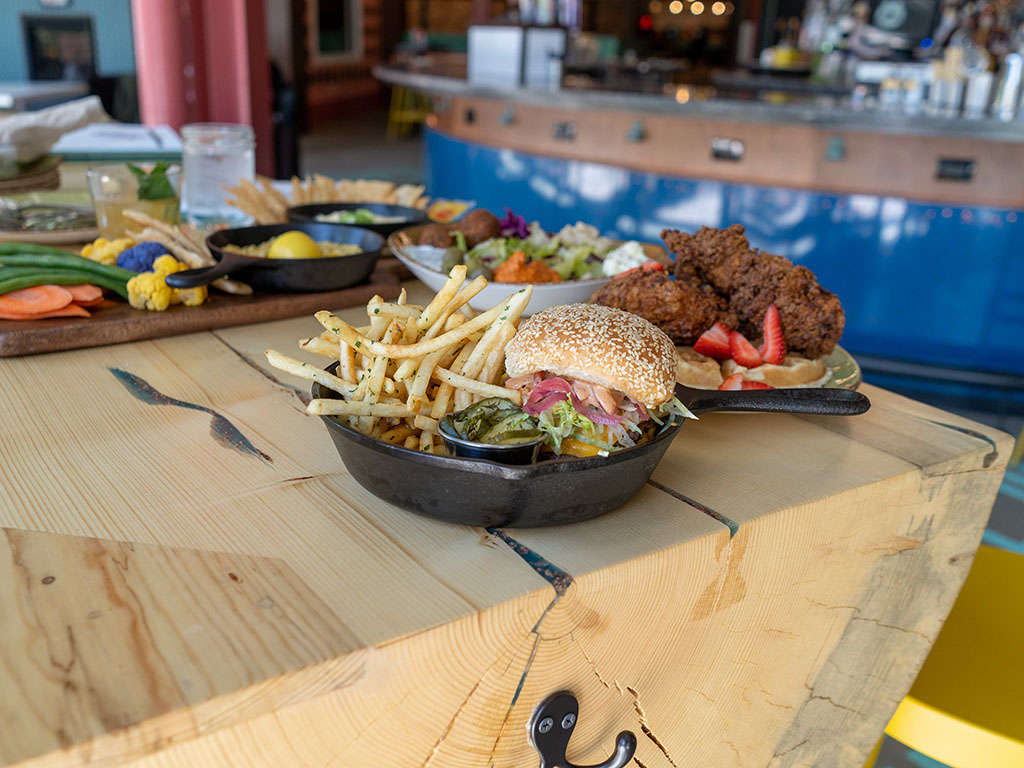 Another highlight of the year for me was this stunning new opening in The Gateway. Punch Bowl is a mix of (decidedly great) food, drinks and fun. In 2019 I learned a lot at Punch Bowl. I learned I am a very weak man whose legs turn to jelly for multiple days after a mere hour of playing mini bowling. I learned that my karaoke skill is limited and does not in fact linearly improve in proportion to pints of beer drank. I learned to play Exploding Kittens and giant Scrabble. I learned that the portions of food at Punch Bowl are huge and to come ready and come hungry.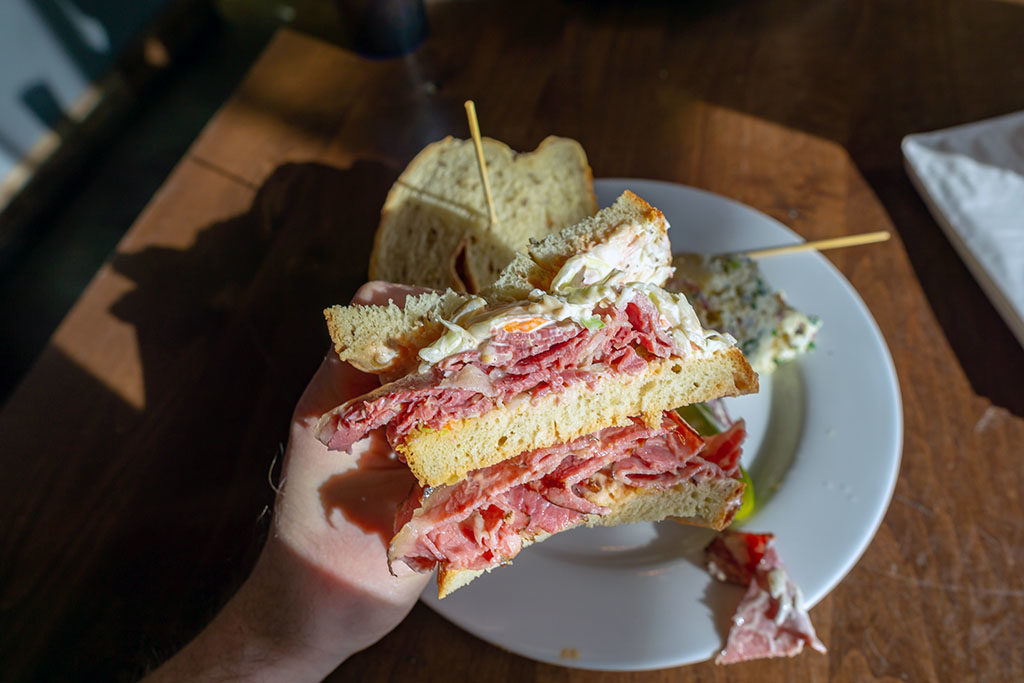 Known for their East coast style deli sandwiches, this East-bench restaurant started to make significant strides on their dinner menu in 2019. In case you missed the memo, Feldman's Deli is now open Tue-Sat until 8.30 p.m. And yes, while you can certainly enjoy the monstrous sandwich delights like the Sloppy Joe pictured above, you might want to explore some of the more unique evening options from chef Janet Feldman's impressive repertoire.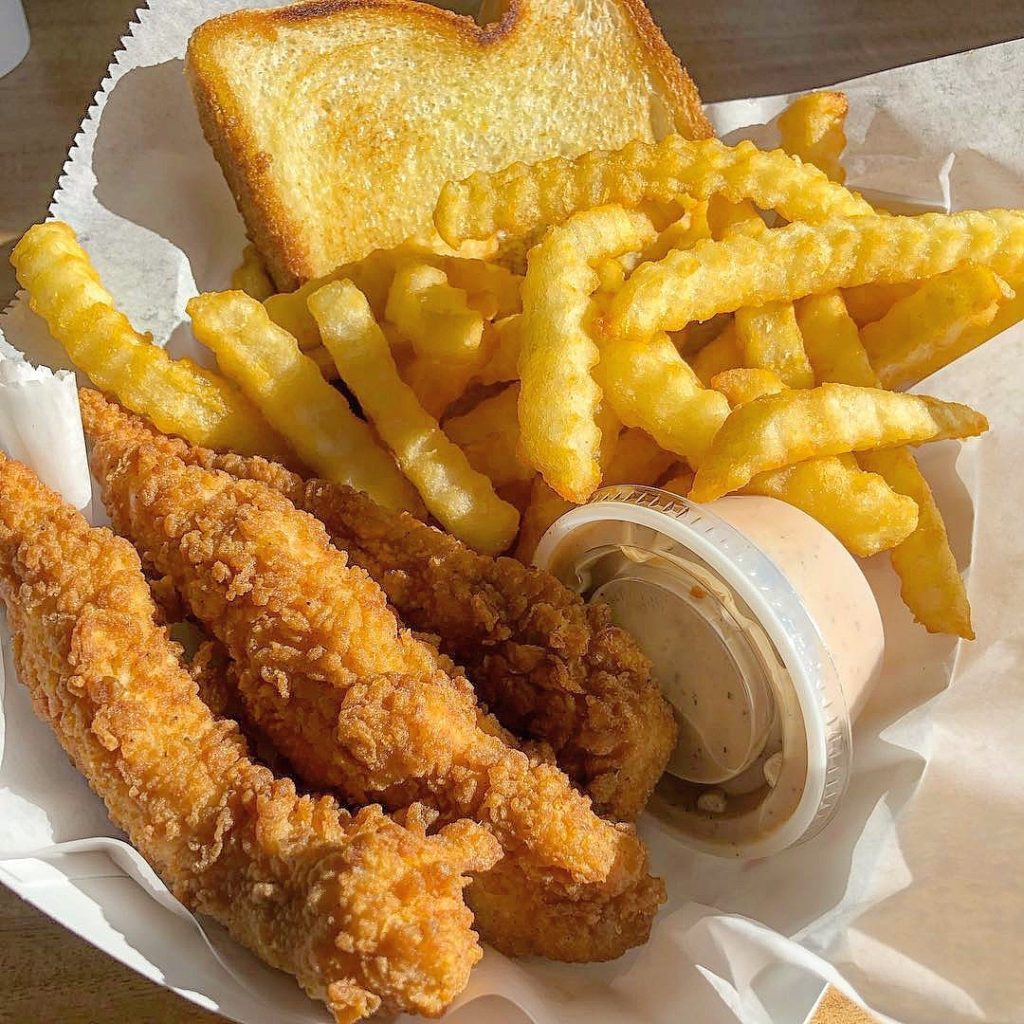 This picture from My Edible Experience from a restaurant who earned the prize for most Pythoneque moniker of the year. Celebrity chasers should know this new Midvale chicken shop is a regular haunt for superstar Post Malone when in town.
2020 prognostications and ponderings
So what's next, what's worth keeping an eye on in the new year and decade? For starters expect boring oldsters to keep bemoaning the changing world and shaking their fists at things they don't understand. Phrases like, "but it's all just fast casual now" and "I remember when it was all fields around here" are simply the mutterings of the confused. Tuck them in with a nice cup of cocoa and go enjoy SLC. A few things to keep an eye on then…
Downtown destination
The redevelopment program at The Gateway looks almost complete now with the recent openings of Mr Shabu and HallPass coming online this week (more on that soon). The current roster of drink and dining options includes the likes of Punch Bowl, Seabird, Chedda Burger, Momi Donuts and more. The facility put on 100s of events in 2019, expect that to grow in 2020 and find yourself here realizing, "o.k. yeah, this is what this place should have been about all along."
Ones to watch
A string of new restaurants have recently arrived or should do soon, some interesting ones include:
Nohm. A new Izakaya style (Japanese pub and grub) restaurant that just opened in the old Meditrina space, manned by former Beltex Meats alumni.
Blue Marlin. Take one of the former head guys of Tsunami for the cold stuff, put the talented Jerry Pacheco (Bambara) in the kitchen and you have a recipe for something special. Multi course omakase dining by reservation too.
Carson Kitchen. The famed work of the late Kerry Simon caused waves on the Vegas dining scene when they opened in the downtown/Fremont district way back when. They're coming to SLC in 2020 and you'll want to check them out.
Bewilder Brewing. Don't let anyone tell you there's too much beer, there's never enough. These guys just opened their doors and will start brewing their own (English leaning I hear) in 2020. In the interim they're offering a variety of beers in collaboration with other breweries, paired alongside a decent looking food menu.
Liquor license woes
Stock up on popcorn and butter now, because you're going to want to get ready for the inevitable hand wringing and angst (always read the comments sections of websites and Facebook!) as Utah once again runs out of bar licenses. To be clear we have plenty of restaurant licenses, and a seemingly never ending supply of manufacturing licenses for brewers and distillers, but want to open a bar in 2020? Well, it looks like slim pickins' fella.
With DABC commissioners themselves expressing frustration at the dearth, this will undoubtedly come to the attention of the legislature in 2020 (remember it's they who set the limit and laws, not the DABC). Whether or not they deem us devilish drinkers worthy of more watering holes, only time will tell.
Place your bets
2019 was the year of ramen and fried chicken. If you didn't eat either this year, you missed out on your generations Woodstock. Or something. Care to wager what the trendiest dish will be in 2020?
Keep the conversation going
Want to stay on top of the SLC food scene, minute by minute, dish by dish? Here are a few other places you should follow along:
Hi, I'm Stuart, nice to meet you!  I'm the founder, writer and wrangler at Gastronomic SLC.  I'm a multiple-award winning journalist and have written in myopic detail about the Salt Lake City  dining scene for the better part of seventeen years.
I've worked extensively with multiple local publications from Visit Salt Lake to Salt Lake Magazine, not least helped to consult on national TV.   Pause those credits, yep, that's me! I'm also a former restaurant critic of more than five years, working for the Salt Lake Tribune.    I'm largely fueled by a critical obsession with rice, alliteration and the use of big words I don't understand.   What they're saying about me: "Not inaccurate", "I thought he was older", "I don't share his feelings".
Want to know more? This is why I am the way I am.
This article may contain content provided by one of our paid partners. These are some of the best businesses in Utah. For a list of all our current and past relationships see our
partnership history page
.