Easily the most anticipated time of the year is here. Yes, I know, I know, the moment you've all been waiting with frenzied tension – our end of year State Of The Plate report.
For the uninitiated, we look at every best of award throughout the year, mush the data together and see what the state of Utah dining looks like. For reference you might want to start by reading our results from 2017 and 2016.
Best of the best
First up, what are the very best restaurants in SLC as decided by critics, readers and ultimately world class science an excel spreadsheet fusing all the data together?
The following is 2018's meta review of all the various best of awards here in Utah. One point is awarded for a critic/reader best of and a half point for placing second or third where available.
| | | |
| --- | --- | --- |
| Restaurant | Total points | Years on list |
| Takashi | 5 | 3 |
| Crown Burgers | 3.5 | 1 |
| Tsunami | 3.5 | 3 |
| Current Fish And Oyster | 3 | 3 |
| Log Haven | 3 | 2 |
| Ruth's Diner | 3 | 3 |
| Table X | 3 | 2 |
| Red Iguana | 2.5 | 2 |
| Caffe Molise | 2.5 | 3 |
| Lucky 13 | 2.5 | 2 |
| Ruths Chris | 2.5 | 2 |
| Waffle Love | 2.5 | 1 |
| Boltcutter | 2.5 | 1 |
…full list of 196 restaurants rated…Data compiled from SL Mag awards (readers, HOF and staff), City Weekly Best Of Utah (readers and staff), Open Table Top 10 Diners Choice, Open Table Most Booked,KSL A List,GSLC Best,Lyftie Awards, Trib best dishes.
And the award goes to…
This year sees Takashi finally wrest control of the mantle of most loved restaurant, easily trouncing all challengers this year. Takashi Gibo's downtown sushi destination wins points across the board from the public and critics alike. This year saw Gibo expand into the adjoining space (formerly Kristauf's) with the new Post Office Place concept. The more avant garden concept (tongue and heart and sardine) offers cocktails, sake and small plates – it will be interesting to see if this places on our list in 2019.
2017 and 2016 was dominated by Emigration Canyon's Ruth's Diner, who still make a decent showing in 2018, but do so only from votes via one source, KSL's A-List. Every other restaurant in the elite grouping (2.5 points up) appears courtesy of being name checked by at least more than one source.
No new restaurant makes the top of the charts this year (though Boltcutter makes the list opening in late 2017). Last year saw only Table X join this coveted group, and it speaks volumes to their popularity and quality that they hold their position amongst other big hitters this year.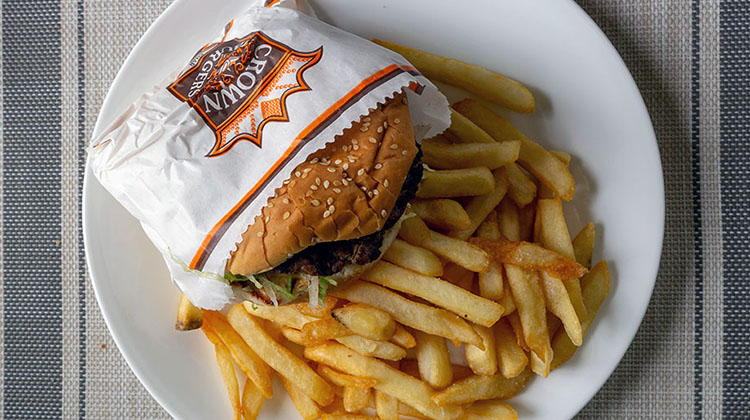 Consistency
Fads might wax and wane, deep fried cauliflower may come and go, but a select few restaurants have unending love; Takashi, Tsunami, Current Fish & Oyster, Log Haven, Caffe Molise and Ruth's Diner have managed to make our elite cadre three times in a row now.
Highest Rated By Category
Looking through the larger list here are the top rated restaurants by cuisine, style and dish:
Best BBQ – Sugar House BBQ
Best Chinese – The Mandarin
Best Indian – Bombay House
Best Italian – Caffe Molise
Best Japanese – Takashi
Best Mexican – Red Iguana
Best Middle Eastern – Mazza

and by dish/style:
Best bakery – Gourmandise
Best burger – Crown Burgers
Best donuts – Banbury Cross
Best food truck – Waffle Love
Best fine dining – Log Haven / Table X
Best pizza – The Pie
Best sandwiches – Moochies
Best seafood – Current Fish And Oyster
Best steak – Ruth's Chris
Best sushi – Takashi
Best vegan/vegetarian – Boltcutter
Best wings – Trolley Wing Co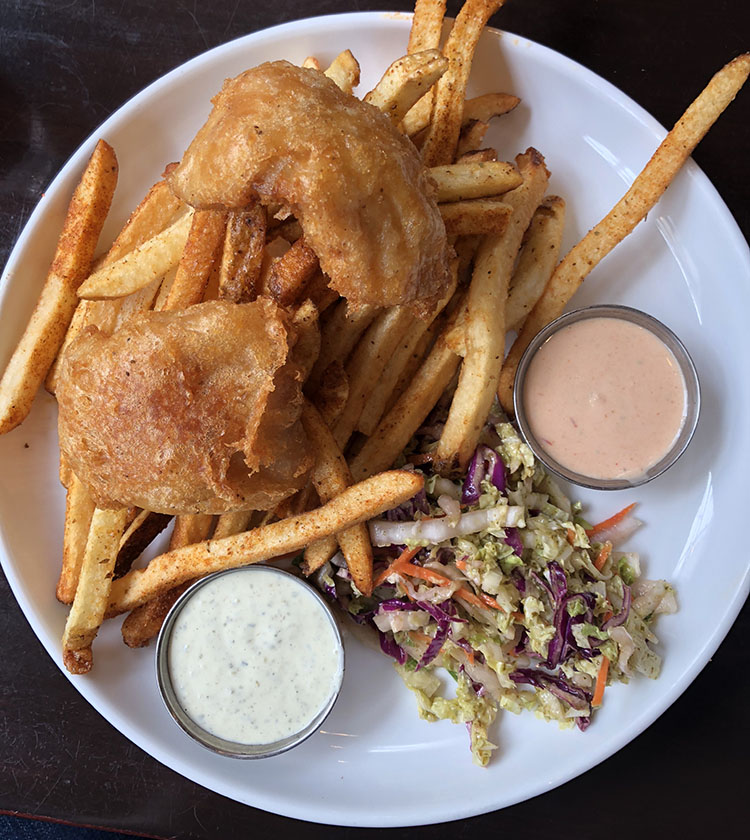 Notably absent
HSL and Cupbop fail to make an impact on the elite list this year, despite making decent showings in years past. Several other big names miss the list almost entirely: Copper Onion (and extended family), Valters, Pallet, and Stanza to name a few.
You can't get a drink in Utah
Just a reminder that yes you can and anyone who tells you otherwise is trying to gas lamp, troll, or otherwise rattle Utah's delicate cage of self doubt. More than 80% of this years elite eateries pour the good stuff. The two abstainers are understandable – a casual burger joint and food truck.
Safely safely
I've mentioned it practically every year, and this year is no different: Utahns really don't want to risk experimenting with that crazy foreign food. No thank you sir. The creme de la creme is almost entirely absent of any International flavors. And no, I don't count Italian or sushi; I'd be stunned if any sushi restaurant sells more uni than deep fried rolls.
C'est combien?
So how much will this all cost you? The average price of an app at this years top tier bunch is $11.19, an entree $21.09 and a cocktail will set you back an average of $10.56. How does that compare to years past? Generally speaking, prices are rising:
| | | | |
| --- | --- | --- | --- |
| Year | App | Entree | Cocktail |
| 2018 | 11.19 | 21.09 | 10.56 |
| 2017 | 10.32 | 20.57 | 10.33 |
| 2016 | 9.18 | 16.96 | 10.97 |
As ever we also track the Burger Index (TM), the average price of a burger where available at the top placed restaurants. In 2018 this was $10.56, compared to $12.26 in 2017 and $9.25 in 2016. Last year I recommended investing in the Burger Index, ignore that advice, it's clearly a volatile fund.
Other notable prices this year; Red Iguana remains a hands down steal for cocktails, the average price of $6.90 being remarkably lower than anywhere else we track; also perhaps tellingly given its popularity, Table X is more affordable than its fine dining rep might initially suggest.
Grab it with your hands
As a different data point, turning to Instagram now, lets look at what set pulse's racing and fingers clicking. As a quick overview, if Salt Lakers could grab it with one hand, they were all in this year. Burgers, tacos, cookies, pastries, sandwiches and more – all but one post from our top ten was grabbable with the grubbies.
Here are the most popular posts from our Instagram account in 2018. Be sure to follow us over there too!
Crown Burgers
Topping the list of our most popular IG posts this year – and confirming their royalty status in our overall best of list – this up close and personal snap of Crown Burgers' finest. Top tip for Instagrammers looking for masses of followers quickly – just be sure to feature piles of flowing meat…or sugar…
Salt Lake Magazine best cookies in SLC
Earlier in the year I helped judge Salt Lake Magazine's best chocolate chip cookie contest; the winner surprised every judge by the way. This picture of the contest's hopeful entrants had hundreds of you clicking in excitement. 2018 might be called the year of the cookie actually – with cookie concepts and cookie delivery exploding locally.
Argentinas Best Empanadas
During this Summer's World Cup, we ran a "World Cup Of Flavors" series over on Instagram; football (!) and food, what more do you want. Dont say real football. Anyway, through the series we highlighted local food from winning International teams. These Argentinian pastries beat all comers in terms of likes, and would most likely have outperformed the actual Argentinian side at this Summer's tournament if played as a starting XI. You're welcome soccer fans.
Burly Burger
Piles of flowing meat remember?

El Morelense
If you can't find a taco you don't like in SLC, you're really not trying. From street food to fancy schmancy, the streets are awash in tacos. The carnitas from El Morelense is a house specialty and starred in our most popular posts of the year.
Pretty Bird
One of my predictions for 2018 was the eventual opening of Viet Pham's latest venture, and the flood gates of fried chicken opening. Pretty Bird did indeed open, and every fourth picture on Instagram was a shot of Pham's spicy fried bird in some configuration.
Saffron Valley
2018 saw the slight rebranding of Saffron Valley into the trio of Saffron Bistro (Sugar House), Saffron Colonial (Avenues) and Saffron Canteen (South Jordan).
The Rising Bun
Proving my thesis that all new restaurants most now open in Lehi, the ostensible new center of the Milky Way galaxy, this Asian-inspired mash up of an eatery wowed with pretty picture after picture in 2018. I don't think I saw a single picture from The Rising Bun that didn't scream eat me now.

Whiskey Street
Put it on a stick, the people said. Deep fry it they said. Make sure we find pork belly in there too they said. Whiskey Street obliged with these pork belly corn dogs – and Instagram applauded mightily.
Predictions for 2019
Fine dining – dead as a parrot
The death of upscale dining has been a well documented national trend. As millennial preferences continue to shape the dining landscape (hey there, grab it with your hands section) locally, expect fine dining to be an increasingly harder sell and rarer sight. White table cloths really mess with the artisanal reclaimed wooden table vibe.
During 2018, Viet Pham traded in foie gras for fried chicken and most recently, Finca decided to rebrand and reprice to the more accessible George/Bar George.

Chef driven restaurants
Earlier this year it was Justin Soelberg's Nomad Eatery, while at the bookend of 2018, it was James Dumas' One O Eight. As SLC's dining landscape continues to grow, more and more brave/crazy chefs are striking out on their own terms.
SLC Eatery and Oquirrh SLC are just two similar upstarts looking to flip the switch in early 2019, fingers crossed for even more.
Ramen revolution
Last year I forecasted the slow down of the burger and beer avalanche; side note for the grim reaper, good god that's how I want to go. Clearly I missed the mark on beer, which shows absolutely zero sign of losing steam. Burgers though? I think it's safe to say this particular boom is over for now. Expect Shake Shack to hit Utah sometime relatively soon though, and Utah's to go insane for a couple of years.
For 2019, I'm putting my money on ramen finally cooling off. There seems a preposterous amount of noodling around town now, surely there can't be any more?
Flash without the cash
Nothing particularly new per se, but expect restauranteurs to keep unearthing new ways to put aplomb on the plate without spending a million bucks. During 2018, cauliflower reigned supreme on menus across the valley.
Those with calorically-ordered memories will of course remember shishito peppers, Brussel sprouts, kale and many more stepping into this role in recent years too. Place your bets now on what's next…
Hi, I'm Stuart, nice to meet you!  I'm the founder, writer and wrangler at Gastronomic SLC; I'm also a former restaurant critic of more than five years, working for the Salt Lake Tribune.  I've worked extensively with multiple local publications from Visit Salt Lake to Salt Lake Magazine, not least helped to consult on national TV shows.
I'm a multiple-award winning journalist and have covered the Utah dining scene for the better part of fifteen years.   I'm largely fueled by a critical obsession with rice, alliteration and the use of big words I don't understand.   What they're saying about me: "Not inaccurate", "I thought he was older", "I don't share his feelings".  Want to know more? This is why I am the way I am.
This article may contain content provided by one of our paid partners. These are some of the best businesses in Utah. For a list of all our current and past relationships see our
partnership history page
.