Specials and curbside updates
Caffe Molise – The ever popular downtown restaurant opened for curbside just a couple weeks back, and now has several eye popping specials on the to go (more info). Items include:
Pan-seared king salmon with a fruit misto of pineapple, red onion, golden plum, tomato and mint. Grilled asparagus and aglio pasta (gluten-free available).
Espresso-chili rubbed wagyu sirloin steak, 8 oz grilled, topped with a red wine orange pan sauce and garlic mash and mixed sautéed seasonal veg.
Antipasti platter includes assorted artisanal cured local & imported meats and cheeses with toasted crostini, house made relishes incl. pepperonata, eggplant caponata & tomato misto, a caramelized pear goat cheese spread, house mustard and fig jam with ricotta. 2-4 people, $15. 6-8 people, $25.
Copper Onion / Copper Common. Back in business with curbside options – Ryan Lowder's downtown duo of businesses. For now items will be available from the street side serving hatch over at Copper Common on the Edison Street side. Menu.
Gracie's – It's all go downtown at the moment seemingly. The usually hopping bar has now released their own curbside pickup menu. Menu.
Harbor Seafood And Steak – The seafood spot over on the East benches is now offering their menu via their neighbors, Honest Abes Coffee. The business confirms, "We have some exciting news! Harbor Express is offering delicious to-go food available at the Honest Abe's Drive-Thru window. Check out our new menu and stop by for the same great quality and taste that you've come to expect from Harbor. Available starting on Thursday May 14th at 11:00 am. www.honestabescoffee.com/menu"
HSL – Briar Handly's New American restaurant is also now offering curbside. Menu.
Red Lotus Bistro – What a time to open a new business huh! Undeterred this new Chinese/Vietnamese restaurant is offering a limited curbside menu right now, eager to get off the ground. Menu.
Silver Fork Lodge – Meanwhile if you want a little scenery with your pickup – head up Big Cottonwood Canyon. You'll enjoy both the spectacular views and a calming drive – plus some great food too. Menu.
Dine in updates
Dine in options continue to grow apace. Remember we're trying to track as many as we can here. At this point it's looking increasingly like most businesses will be open in some format sooner than later, it may be quickly irrelevant to say who's open. As ever call your favorite local restaurant first.
With that in mind, we'll start reporting on a few of the more interesting openings we've spotted, with a focus on those being especially mindful and communicative of their reworked safety procedures:
Mr Shabu – First up this hot pot joint located in The Gateway (you can read our original preview here). The restaurant opens back up for dine in business today (more info) with a number of updates for adjusting to this brave new world we find ourselves in. The restaurant confirmed the following new policies:
Daily sanitizing of all surfaces multiple times a day
Maintaining health of employees by taking temperatures, employees who are sick will stay home, and PPE/sanitary supplies will be provided to employees
All employees will wear masks and use gloves
Only 50% of the restaurant will be used to help maintain distance between customers
• In compliance with SLC Health Department, the salad bar will be closed. However, everything is still all you can eat.
We will follow all guidelines given by the Salt Lake County Health Department and check for daily updates. We ask those who are sick to please stay home for the safety of our community.
Fleming's Steakhouse – Also located in The Gateway, this fine dining spot. With dine in service resumed you can now snag their Tomahawk dinner for two for $125. The three course meal feeds two and is crowned with a 35oz prime Tomahawk. If you've been struggling to get meat at the grocery store, you know what to do..
Saffron Circle – The Riverton location of the group is now back open for sit down business with others expected to come online soon. The business notes, "We're taking a measured approach to reopen safely and will stagger the openings among our three other locations.⁠"
Stanza – Dine in resumed on May 11th with the restaurant writing, "We are very happy to open our doors to our guests to once again enjoy the best house-made pastas and Italian wine pairings in Salt Lake City.
Some things will look a bit different because of social distancing measures we need to observe, but we will be doing everything we can to make you feel welcome, comfortable and ensure your safety.
If you make a reservation, please be aware that we will have a limit of eight guests to a party. When you arrive, we ask that you please call from your car to verify that we have your table ready since we do not have the space to accommodate a waiting area. Please check out our website in the next days for further details and seasonal menu changes and call with any questions. And a big thank you to those who supported us during these uncertain times. Please stay safe and healthy."
Stoneground – A detailed list of precautions accompanies this re-opening. The restaurant notes the following policy updates:
Hand sanitizer stations have been installed throughout the restaurant
No bare hand touch of clean silverware and glassware from wash to table. We will have plastic, single use utensils as an option for you upon request
Every 30 minutes, high touch surfaces will be disinfected including bathrooms
Tables, chairs, booths, water bottles are sanitized after every use
You will see every employee wearing a mask
Every employee will have their temperature taken and logged before every shift. They have been instructed not to come to work if they are feeling ill
Tables have been spaced at least 6ft apart. We will be seating half of our capacity
Your server has been instructed not to touch dirty dishes; they will be cleared by a designated person for that task
What we ask of you:
We are doing everything we can to reopen our business in a safe and responsible way
The State of Utah and the Health Department, HIGHLY ENCOURAGE you to wear a mask in public spaces
We would ask you to please wear a mask in Stoneground until you are seated at your table, but you will not be turned away if you do not have one
We HIGHLY suggest reservations. With our limited seating capacity, tables will go fast! If a table is not available, you will be asked to wait outside in our courtyard as we do not have an inside space that keeps you 6 ft from other customers who are dining. This has been mandated by the State.
Please do not hug or touch our staff. I know this one is going to be tough for many of our regular customers! (more info)
Taqueria 27 – All locations of T27 are welcoming dine in guests again. As well as still offering curbside and delivery the restaurant writes, "We are cleaning every hour, wearing gloves and masks, seating six feet apart and OPEN for Dine in….wish us luck!"
The Other Place – One of my favorite breakfast spots in the state hands down is now inviting guests to dine in once more. Link.
Crow And The Pitcher – This Murray bar, with spacious patio writes, " We are following all the recommendations of the CDC and health department for your safety. Please wear a mask when entering and exiting the bar. Masks may be removed at your table. Please respect the rules and each other." More info.
Squatters Beer Festival to go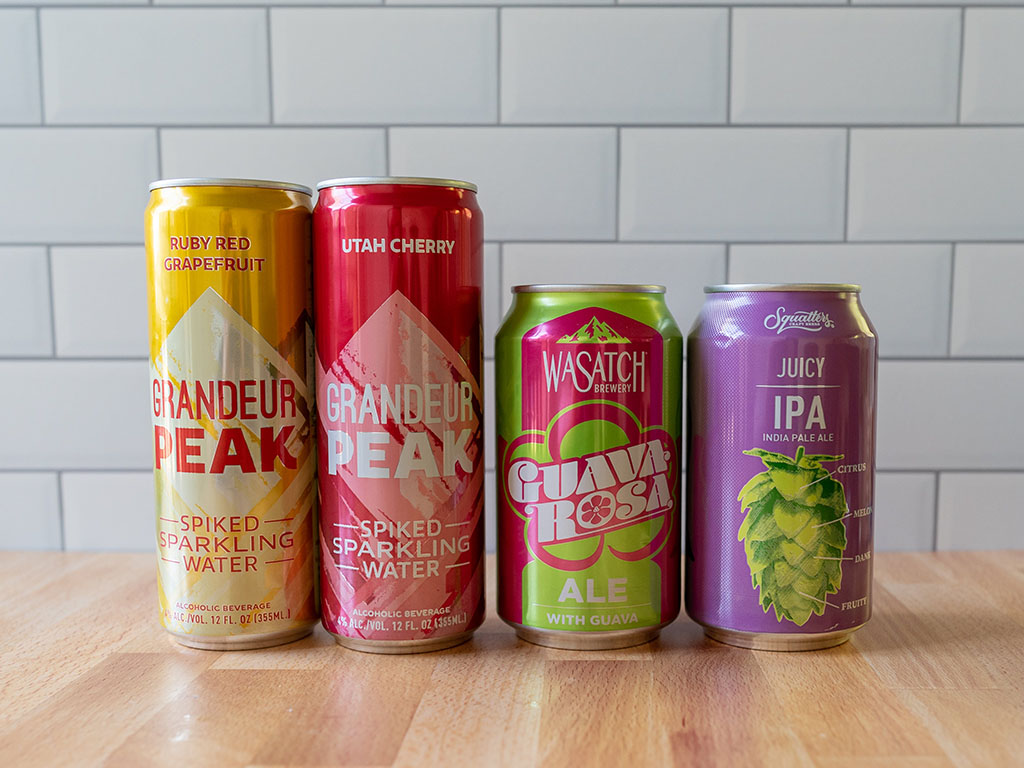 It's about this time of the year we'd be looking longingly at the blue skies and gearing up for outdoor food and drink events. Sadly, those are going to be off the cards for a long time yet. Enter stage left though – Squatters/Wasatch beers and their "Beer fest-go' on May 16th. Here's the details direct from the source:
Come see us Saturday, May 16th, between 12-3pm for food specials, exciting beer offerings, and free swag at every location below! Each spot will offer different swag items, and if you visit all three locations you'll receive an ultimate prize!
West Side Tavern & Beer Store
1763 300 W
Salt Lake City, UT 84115
Special: Crowlers of our Special Release Schwartzbier available starting at noon!
Squatters Pub Brewery
147 Broadway
Salt Lake City, UT 84101
Special: 50% off any appetizer w/ entree purchase
Wasatch Brew Pub in Sugar House
2110 Highland Dr
Salt Lake City, UT 84106
Special: 50% off any appetizer w/ entree purchase
Proper social distancing procedures will be in place – thank you all so much for your support Squatters and Wasatch during this time, we can't wait to hang out with you soon! More info.
Further corona food and bev reading
Ogden's Own new digs
This one via press release, the continued expansion of one of Utah's best distillers:
Ogden's Own, an award-winning leading distiller of craft spirits and the largest independently owned distillery in the state of Utah, officially cut the ribbon on its new distillery facility today, which is now fully operational and open for business. The massive, 32,000 square-foot multi-purpose facility was constructed from the ground-up with the primary goal of helping Ogden's Own continue to scale the distillery's growth fueled by massive regional popularity. Allowing for a 10-fold increase in production, the new home of Ogden's Own will serve as a local landmark in the Ogden community for both residents and visitors alike.

The new Ogden's Own distillery is located at 615 W. Stockman Way, across from Rooster's B-Street Canning and Brewery site. The facility is part of the historic Ogden stockyard area off 24th Street, a burgeoning hub dubbed the Ogden Business Exchange which has been developed into one of the fastest-growing hives for innovative local businesses in the region. In addition to its vigorous production capabilities, the new Ogden's Own facility is far more than just a distillery – the multi-million dollar building features a bar, which will serve as a tasting room for guests to sample Ogden's Own products, as well as a retail shop for Ogden's Own products and an amphitheater. Ogden's Own intends to use the amphitheater to host events with local musicians and artists, with plans for a full-scale concert series on the horizon.
"We take tremendous pride in educating the public about Utah's colorful local history through our passion for distilling, which has only grown stronger over the years," said Steve Conlin, President of Ogden's Own. "We've evolved from a two-person startup conceived on a hope and a prayer a decade ago to a multi-million dollar operation, and with that has come a sense of responsibility to both serve and reinvest in our local community that helped us get here. As we continue to scale our business, our belief is that our new distillery will operate as a vehicle for us to parlay Ogden's Own into national success while also serving as a gathering place for both local fans of our brand and tourists to experience our spirits as well as appreciate the work of some of the awesome creative folks in our area." The official opening of the new Ogden's Own facility, which first broke ground in July 2019, comes on the heels of an unparalleled time in the 11-year-old company's history. Ogden's Own has long been vocal about the role that the local community has played in the distillery's success. In response to the COVID-19 pandemic, which has dramatically impacted the entire food and beverage community across Utah, Ogden's Own swiftly pledged to donate 100% of profits made during March and April 2020 to various community-focused funds to support local bartenders, chefs, and service workers. Additionally, and perhaps unfathomable before March, Ogden's Own became one of the nation's first distilleries to shift its operations to begin producing hand sanitizer. The company has escalated production volume on a weekly basis, with more than 11,000 gallons produced to-date and the capacity for 7,000 gallons to now be produced on a weekly basis. Ogden's Own hand sanitizer, dubbed "Five Wives Hand Sanitizer" and featuring the brand's iconic "Five Wives" adorned in French Maid attire on the label, has been provided to entities ranging from first responders and local medical facilities to large regional corporations across the United States, government employees, and local residents.
Founded in 2009, Ogden's Own's first product was Underground Herbal Spirit, which was met with immediate acclaim, winning a Double Gold Medal from the prestigious San Francisco World Spirits Competition in 2012. The distillery then released Five Wives Vodka, which the brand is perhaps best known for today due to the national notoriety it received upon hitting the market. The name "Five Wives" was such a topic of controversy within the conservative-leaning Utah and surrounding states that Idaho refused to sell the product, prompting a national lawsuit where Ogden's Own ultimately prevailed. Today, Ogden's Own remains devoted to championing freedom of expression and offering its handcrafted, gluten-free products at an accessible, affordable price point.

Ogden's Own's robust spirits portfolio includes a small-batch gin called Madam Pattirini, Five Wives Vodka, Underground Herbal Spirit and the Porter's line of whiskeys – consisting of Peach, Apple, Fire, Huckleberry flavored varietals and a Small Batch Rye. Each spirit is handcrafted in Utah and heavily influenced by the area's geographic surroundings – Five Wives Vodka is even made using Wasatch mountain spring water. Additional information and details on the flavor profiles can be found below:
R&R eye up continued expansion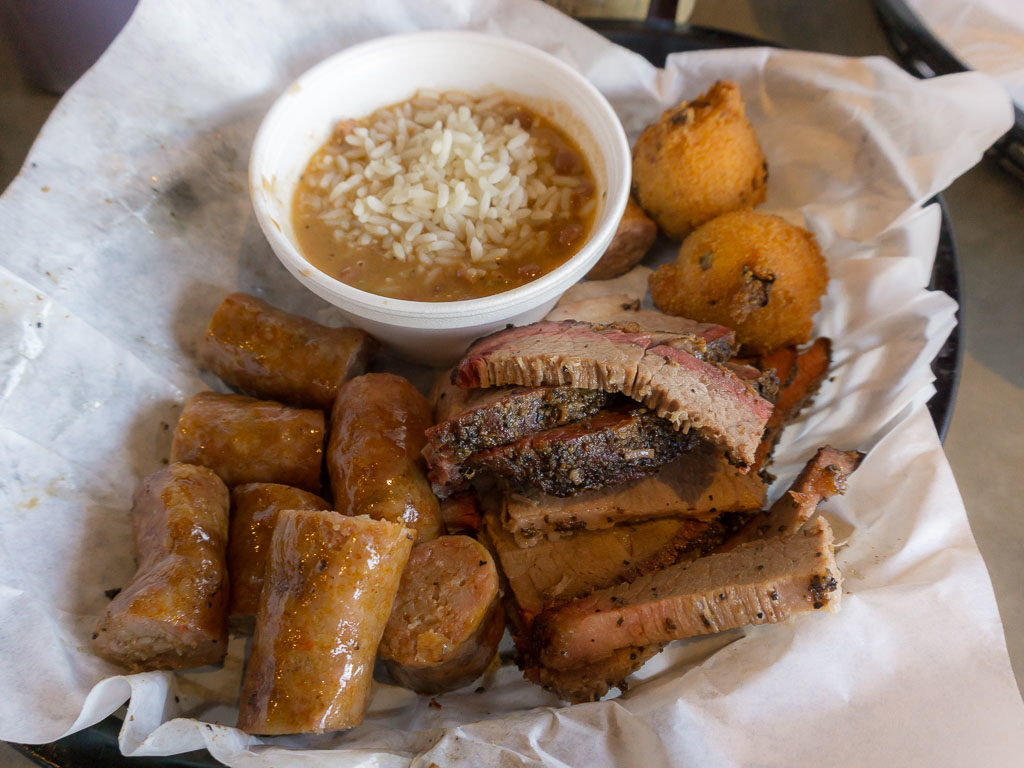 Another via press release. R&R have announced the retirement of their founding partners and a brand new president to presumably guide even greater growth:
Today, R&R BBQ appointed industry veteran Neil Harfert as president to lead the fast-growing restaurant chain in its next chapter of growth. Founders, Rod and Roger Livingston, will be retiring to pursue other interests.
"Neil is a proven and respected leader who has delivered strong operating results through a long career in the food and beverage industry, with powerhouse brands like Qdoba, Modern Market Eatery and MOD Pizza," said Greg Warnock, a member of the R&R BBQ board of directors and managing partner of Mercato Partners' Savory Fund. "I am confident that Neil will continue to lead our executive team and 350-plus team members to achieve great success and carry on the incredible brand the Livingstons created over five years ago."
Harfert brings over 26 years of experience operating and growing successful restaurant chains. Prior to joining R&R BBQ, Harfert served as Vice President of Field Operations for MOD Pizza where he helped lead the chain through explosive growth from 25 restaurants in five states to more than 255 units in 18 states over a five-year period. His experience also includes heading up operations for other polished casual restaurant chains like Modmarket Farm Fresh Eateries, Qdoba Mexican Eats, and others.
"Having served in leadership capacities for over 26 years in the restaurant industry, I am excited for this opportunity to work with such a beloved brand that is poised for great success," said Harfert. "The Livingstons created the best championship BBQ concept I have seen in America. That is why I decided to move my family from Seattle to Salt Lake City – to make sure more people have the opportunity to enjoy the amazing food that R&R BBQ smokes each day as we grow throughout the Western United States."
Under Rod and Roger Livingston's leadership, the company grew from a championship BBQ competition team to a chain of eight restaurants along the Wasatch Front. The duo's passion for great BBQ has made R&R BBQ a beloved brand, and one of the state's fastest-growing restaurant chains.
"We have loved serving this community for the past five years. It has been one of the greatest accomplishments of our lives," said Rod Livingston. "We hope all of our guests will continue to enjoy our championship BBQ for years to come."
Roger Livingston said, "It is exciting to see how far we have come from the early days of R&R BBQ to now. Rod and I are so grateful for the entire community's support."
R&R BBQ was born out of the top spot as Utah's best competition barbeque team—a position the Livingstons proudly hold today. With eight locations serving the Wasatch front, one in the Vivint Smart Home Arena and a full-service catering kitchen, R&R is currently the leader in Southern BBQ in the Beehive State. Additional locations will be added within the state and surrounding geographies in the coming months and years.
Bookmark these links!
Hi, I'm Stuart, nice to meet you!  I'm the founder, writer and wrangler at Gastronomic SLC.  I'm a multiple-award winning journalist and have written in myopic detail about the Salt Lake City  dining scene for the better part of seventeen years.
I've worked extensively with multiple local publications from Visit Salt Lake to Salt Lake Magazine, not least helped to consult on national TV.   Pause those credits, yep, that's me! I'm also a former restaurant critic of more than five years, working for the Salt Lake Tribune.    I'm largely fueled by a critical obsession with rice, alliteration and the use of big words I don't understand.   What they're saying about me: "Not inaccurate", "I thought he was older", "I don't share his feelings".
Want to know more? This is why I am the way I am.
This article may contain content provided by one of our paid partners. These are some of the best businesses in Utah. For a list of all our current and past relationships see our
partnership history page
.