Looking for ways to support your local foodie community during this tough time? Look no further, we're here with all the delicious options. Remember to check our ongoing daily updated lists of curbside, delivery and drive through options as well.
Spitz 20% off delivery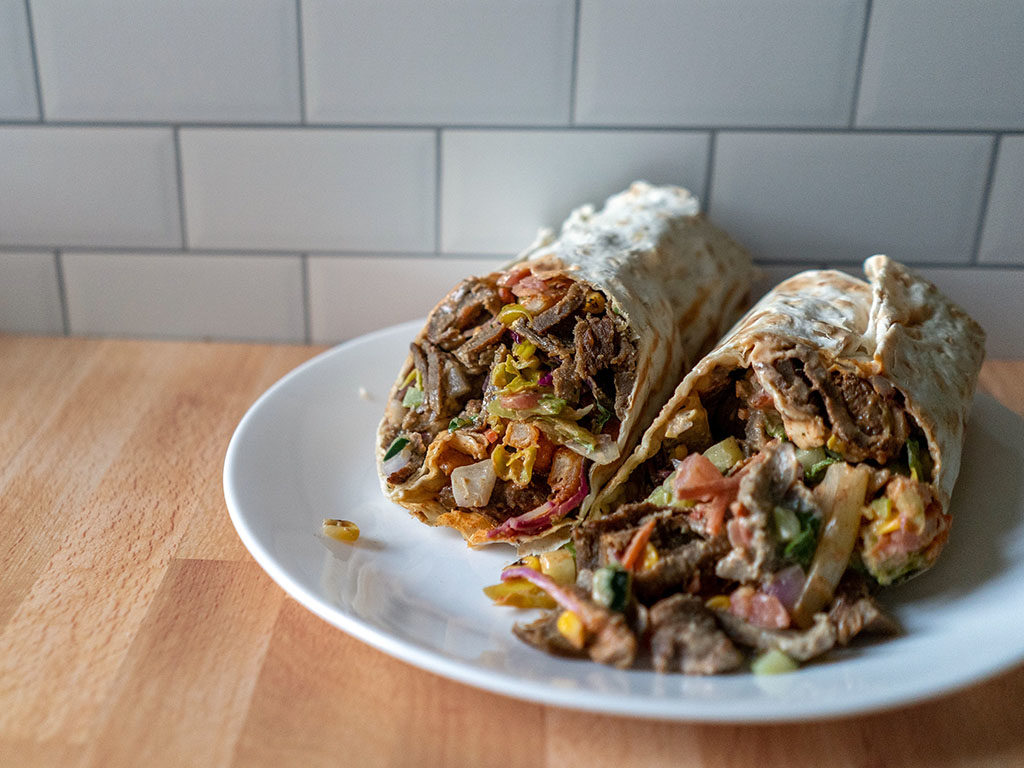 The popular local mini Mediterranean empire is now offering a great deal. Check out the App Store of your choice and download their app. When you make a purchase you'll get 20% off all orders right now – which means you can splurge on that picture beast mode diner above. Plus every order will come with ja $1 donation to Children's Hunger at the Utah Food Bank as well.
Bangkok Terrace
This downtown SLC spot are offering what they call Thai food meal prep for $8 a box. Free delivery to your doorstep for order $40 or more. Salt Lake Downtown, North Salt Lake and Bountiful. More info here. Dishes include
Basil Stir Fry
Cashew Nut Stir Fry
Garlic and Pepper
Ginger Stir Fry
Pad Prik Khing
Chinese Broccoli or Mixed Vegetable Stir Fry
Param
Red Curry
Green Curry
Yellow Curry
Panang Curry
Massaman Curry
Nomad Eatery
Justin Soelberg's North Salt Lake restaurant has started to offer "Family Meal Fridays". The business writes, "because it's been a rough week and you all deserve a delicious comfort meal at home with the family these days. We're offering a roast chicken dinner for 4-5 people which includes a full roasted chicken, mashed potatoes, turkey gravy, roast veggies, arugula salad, and chocolate chip cookies. $50 Taking orders today through Friday (cut off is 1 pm Friday) cooked and ready to go for pick up Friday after 5. Call us to reserve yours 801-938-9629". Link.
Beltex Butchers Box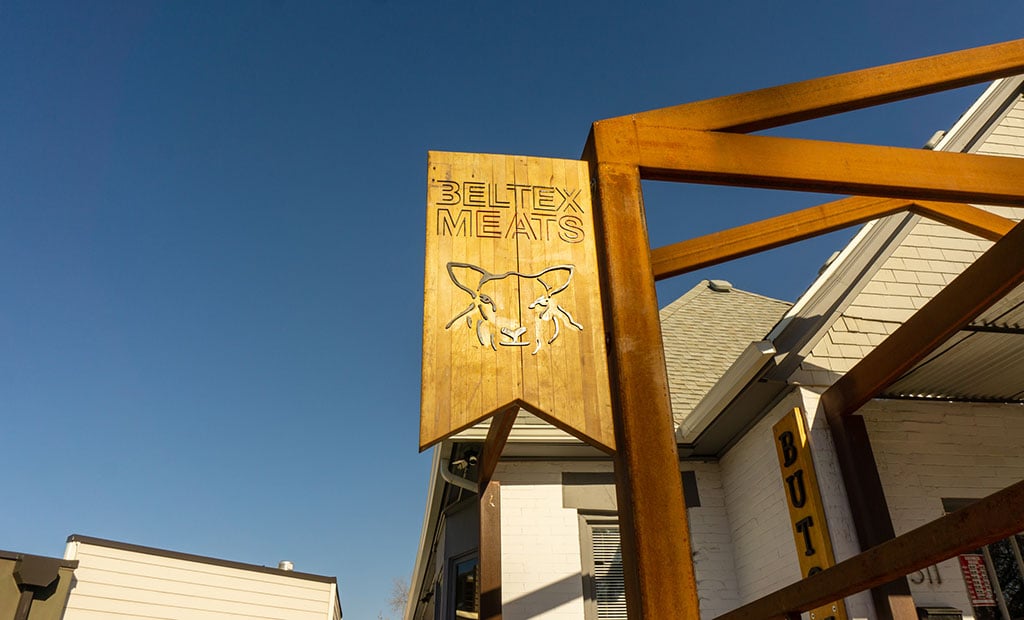 It's not just local restaurants hurting during this period of lock down. HEre's how you can support our favorite butchers, Beltex Meats. Here's their current Butcher Box deal info:
We ask that all of our customers call us or place an order online BEFORE coming in to the store. That way, we can have your delicious treats and staples ready when you arrive and we can bring them out to your car. This will help minimize crowding in our small retail space and will increase health safety. It may take up to 24 hours (next day) to prepare your order. We will call you when it is ready!
Because this strict method of delivery is being observed and all of Utah is undergoing changes to increase health practices, our menu will be limited and we will be emphasizing meat share packages. This is a service we have offered in Beltex History and have been wanting to bring back for some time. It just so happens that we're bringing it back a bit sooner than expected!
For now, you can place your order on the Beltex website, or by phone at 801-532-2641 and pick it up curbside. Starting next Tuesday, March 24, we will be offering free delivery of the below Butcher's Basics Packages within the following boundaries:
Draper (south) to North Salt Lake (north), and
Park City (east) to I-215 (west side)
BUTCHER'S BASICS PACKAGE $100

2 Pork Chops
1/2 Marinated Chicken
1 Quart Bone Broth
1 lb Bacon
1 lb Ground Beef
1 Dozen Eggs
2 House Sausages
No Substitutions
Includes Beltex insulated tote bag which gets you 5% off all future purchases!
CHARCUTERIE ADD-ON $20
1/4 lb paté
1/2 lb house salami
Ogden's Own donates profit
Ogden's Own, the largest independent distillery in the state of Utah, officially announced today that the company will forego all profits made in the months of March and April 2020 and donate 100% of the proceeds to local staff members and employees of Utah's bar and restaurant community.
"Ogden's Own is, above all else, a local business. Restaurants and bars are the fabric of our community and the backbone of our spirits brands. These are places where people come together over cocktails and share camaraderie, celebration and lifelong memories. None of these moments of togetherness would be possible without the efforts of our talented bartenders, chefs and service workers, which is exactly why we are passionate about having their back," said Steve Conlin, CEO and co-founder of Ogden's Own. "In these difficult and uncertain times, it's our hope that our efforts can contribute to supporting those whose livelihood is affected by business closures and restrictions, and inspire other companies to do the same."
Throughout the duration of the COVID-19 outbreak, Ogden's Own will work with business partners and key local representatives across Utah to allocate and distribute the brand's profits, as well as identify additional ways that the distillery can support the local community.
Ogden's Own produces a highly popular range of distilled spirits including Five Wives Vodka, Madam Pattirini Gin, Underground Herbal Spirits and the Porter's line of flavored and unflavored whiskeys. The company is currently underway on construction for its new distillery facility, slated to open this spring.
Harmon's update
In light of the crazy hoarding mentality (just don't be a dick people cmon) afoot around town, many stores have updated their opening hours. This is in an effort to support the most vulnerable in our society. Here's an example from Harmon's:
In light of the current Coronavirus (COVID-19) situation, Harmons is making some changes to our daily operations. We have made this choice so our associates will have adequate time to restock the shelves while practicing social distancing that will keep everyone safer and help stop the spread of Coronavirus. This will also allow us to ensure that our stores are thoroughly disinfected and cleaned.
Beginning tomorrow, March 19, 2020, store hours will be 8 a.m. to 8 p.m.
The pharmacy will be open:
Monday-Friday: 9 a.m. to 8 p.m.
Saturday: 9 a.m. to 7 p.m.
Sunday: 11 a.m. to 5 p.m.
In addition, to ensure the elderly, disabled, and immunocompromised members of our community have access to the things they need to stay healthy, stores will open one hour early on Mondays, Wednesdays, and Fridays, from 7 a.m. to 8 a.m. exclusively to serve these at-risk customers. Pharmacies will also be open for the extra hour on Wednesdays.
We will continue to focus on remaining open so that we can serve the community while caring for our associates and ensuring a healthy shopping environment for all. Our mission has always been to value our associates and exceed our customers' expectations, and we intend to continue to focus on that.
Salsa Queen delivery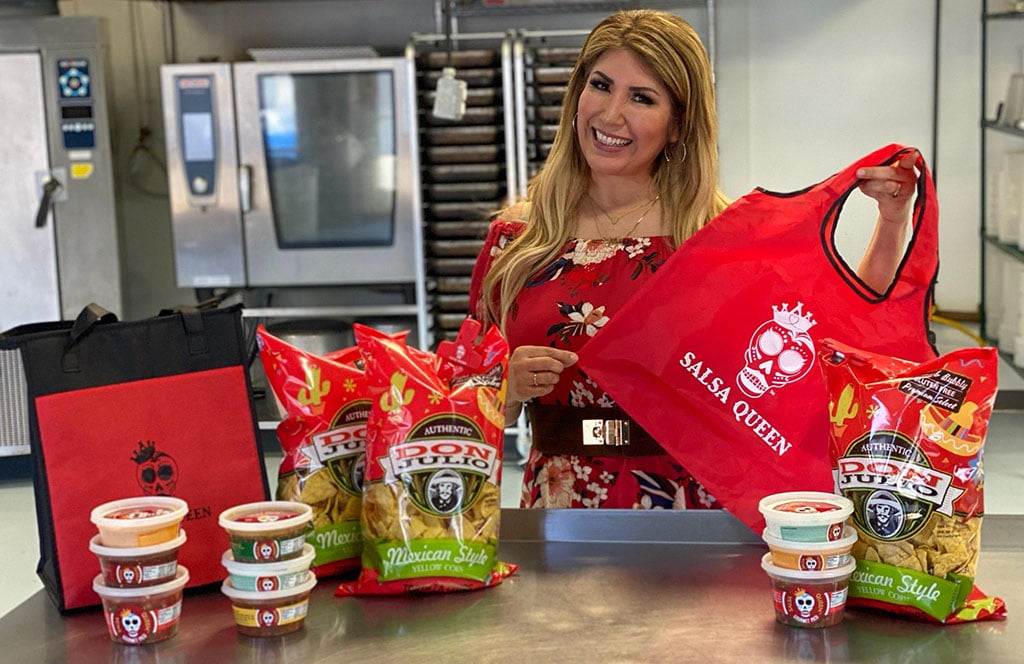 This foodie favorite are now delivering to doorsteps. Here's all the info:
We just started offering FREE Home Delivery in Salt Lake County since many of our faithful customers are concerned about going to stores. Instead, we'll bring your favorite salsas direct to you with two great options:
Friends is ideal for small groups and individuals (1 to 4) since it includes 3 of our top-selling salsas and a bag of chips. We also include a branded grocery tote bag made from recycled plastics and a bag clip holder.
Family is perfect for larger groups and families (5+) since it includes all 6 of our salsas and 2 bags of chips. This version includes an insulated bag to keep your salsas cold along with a bag clip holder.
R&R BBQ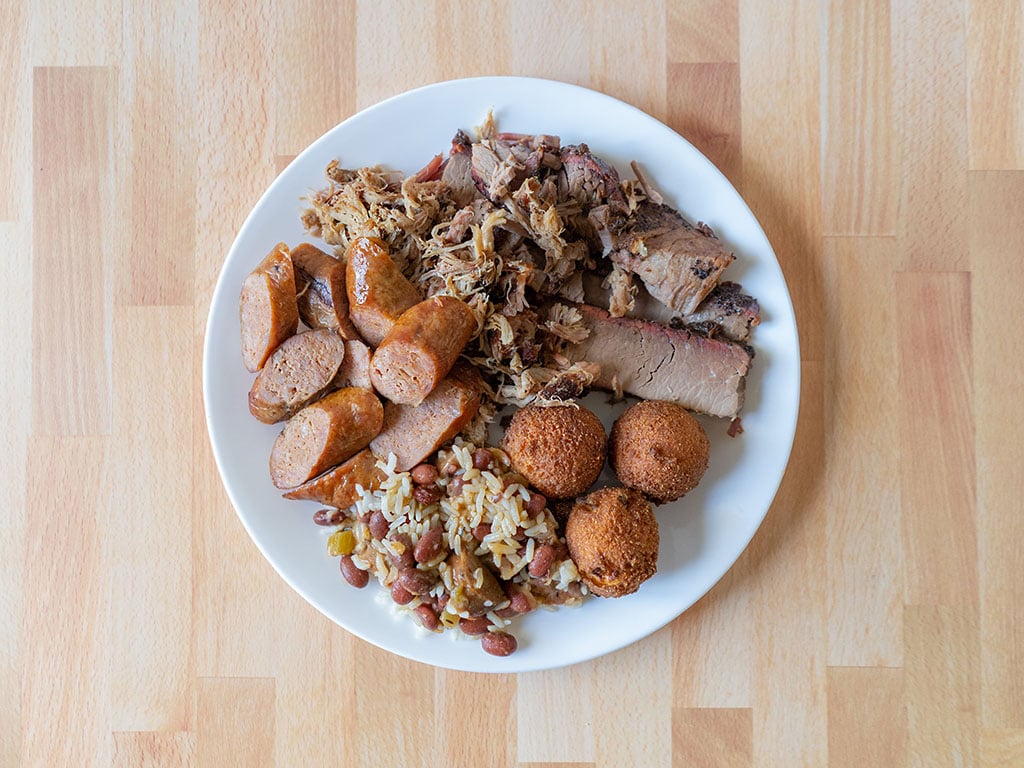 Family packs are now available from the award winning Q spot. Stop by or call your local store to place your order! More info. Offer Includes
3 lbs smoked shredded pork
1 dozen dinner rolls
1 quart mashed potatoes (gravy on the side)
1 pint coleslaw
1 bottle Original R&R BBQ Sauce
Plates and Cutlery
$44.99 and feeds 6-8 people.
More stuff
Freshies Lobster – 20% off through this Sunday
R&R BBQ – 25% off for healthcare workers
Same Sushi – buy two signature rolls get a third free
SLC Gift cards launches – a new website focused on gift card news
Support Utah Dining launches – a new website with food options during this crisis
Female Foodie list – a list of options for pickup and delivery from Female Foodie
Couple tips huge – how can you not love that
Bookmark these links!
Hi, I'm Stuart, nice to meet you!  I'm the founder, writer and wrangler at Gastronomic SLC.  I'm a multiple-award winning journalist and have written in myopic detail about the Salt Lake City  dining scene for the better part of seventeen years.
I've worked extensively with multiple local publications from Visit Salt Lake to Salt Lake Magazine, not least helped to consult on national TV.   Pause those credits, yep, that's me! I'm also a former restaurant critic of more than five years, working for the Salt Lake Tribune.    I'm largely fueled by a critical obsession with rice, alliteration and the use of big words I don't understand.   What they're saying about me: "Not inaccurate", "I thought he was older", "I don't share his feelings".
Want to know more? This is why I am the way I am.
This article may contain content provided by one of our paid partners. These are some of the best businesses in Utah. For a list of all our current and past relationships see our
partnership history page
.