Who doesn't eat turkey on Thanksgiving?
The turkey duh, cos he's always stuffed!
2021 UPDATE – looking for where to eat in 2021. Check out the 2021 edition of our Turkey day roundup here.
That ones free, you're welcome. If you decide to cook the big dinner at home this year though – you're gonna need way more to survive the day. Instead, and as per our yearly recommendation, why not dine or order out this year. The following is every last restaurant special, togo turkey and more than we know about for Thanksgiving 2019 in Utah.
Turkey day dining notes
Please note that as we get closer to the big day itself more and more businesses will offer a Thanksgiving option of some sort; we'll add them here as we discover more, check back often!
All descriptions below are provided directly by the businesses.
Unless otherwise stated, all restaurant options are for the 28th of November
Restaurant Dining
The Aerie @ Snowbird
Buffet
11 a.m. – 8.00 p.m.
$62 adults, $33 kids 6-12
Menu link
A gourmet buffet featuring signature dishes such as herb-rubbed turkey, miso glazed salmon, tea-braised pork shoulder, elk stew, roasted trout and mushroom ravioli.
9320 Cliff Lodge Dr, Snowbird, UT 84092
(801) 933-2160
snowbird.com/dining/the-aerie/

The Atrium @ Snowbird
Buffet
11 a.m. – 6.00 p.m.
$55 adults, $29 kids 6-12
Menu link
With spectacular mountain views, enjoy a buffet of slow-roasted turkey breast, herb roasted chicken, baked salmon, butternut squash ravioli, applewood-smoked ham and Thanksgiving staples with all the trimmings.
9320 Cliff Lodge Dr, Snowbird, UT 84092
(801) 933-2181
snowbird.com/dining/the-atrium/
Bambara
Buffet
11.30 a.m. – 6.00 p.m.
$63 for adults, $55 for seniors, $25 kids 5-12
Bambara will offer a classic Thanksgiving buffet including a carving station with turkey, whole New York strip, oysters, shrimp, salads and soup. An array of desserts and pastries will also be offered.
202 Main St, Salt Lake City, UT 84101
(801) 363-5454
bambara-slc.com
The Brass Tag @ Deer Valley
Prix fixe
$49 adults, $20 for children 12 and under

The award-winning brick-oven restaurant is serving a four-course prix fixe Thanksgiving menu. Enjoy a choice of roasted butternut squash soup or baby greens and arugula salad, followed by vegetables and sides including: roasted acorn squash, bourbon glazed carrots, gratin potatoes, whipped yams or mushroom herb stuffing. Guests can then choose maple glazed brick oven roasted turkey or oven roasted prime rib. Dessert is pumpkin cheesecake or traditional apple pie. Please note vegan and vegetarian options are available.
Butcher's Chop House
2.00 – 11.00 p.m.
2 course prix fixe
$35 adults, $18 children
The award-winning steakhouse is doing the classics right. Enjoy savory turkey with mashed potatoes, stuffing garlic green beans and candied yams, followed by your choice of pumpkin pie or pecan pie.
751 Lower Main Street, Park City, UT 84060
(435) 647-0040
butcherschophouse.com

Cafe Niche
Buffet
noon – 7.00 p.m.
$45 adults, $25 kids 12 and under
Cafe Niche on 300 South will be hosting a special Thanksgiving Day dinner buffet featuring Executive Chef Andy Morrison's creative take on traditional holiday fare. The celebration goes on from noon until 7 p.m. and costs $45 per person and $25 for children ages 12 and under, not including tax or gratuity. General manager / partner Caprice Ossana has specially selected wines that perfectly complement the menu.
Caffe Niche is closed for all other meal periods on Thanksgiving. "While we offer a Thanksgiving carving station with roast turkey and prime rib, we have a lot of really fun options too, from funeral potato casserole to sweet potato and jalapeño soup to a delicious kale Caesar," said Andy Morrison, executive chef. "We are excited to welcome our guests back to celebrate the bounty." Menu:
Carving station: roasted turkey, prime rib. Served with mushroom gravy, horseradish cream and red wine demi-glace.
Hot items: crab cakes, funeral potato casserole, green beans, apple sourdough stuffing, lemon-chili cauliflower, sweet potato & jalapeño soup, cranberry sauce.
Cold items: kale Caesar, port cheese balls with artisan rolls, crudité with edamame, hummus, veggie terrine.
Dessert: pumpkin pies, chocolate cake, lemon bars.
779 E 300 S, Salt Lake City, UT 84102
(801) 433-3380
caffeniche.com
Chabaar Beyond Thai
Buffet
$18 adults, $13 seniors, $10 kids under 12
11.00 a.m.- 9.00 p.m.
Menu link
Email annystakeonthai@gmail.com for your reservation! Anny's Thanksgiving Day Buffet Menu (V = Vegan, VEG = Vegetarian, GF = Gluten Free):
Chips/Cranberry Mango salsa (V, GF)
Fry tortilla (V)
Curry puff (V)
Quinoa, kale and berry salad (V, GF)
Vegan meatloaf (V, GF)
Orange veggies (V)
Garlic Mashed Potato (V, GF)
Baked sweet yam (V, GF)
Pumpkin curry (V, GF)
Tamales (Vegan, GF)
Garlic Bean (V, GF)
Pesto Pasta (VEG)
Noodle Stir Fry (V, GF)
Roasted Vegetable (V, GF)
Roasted Turkey
Cranberry sauce (V, GF)
Cranberry Chipotle Sauce (V, GF)
Pumpkin pie (V)
Thai Rice Pudding (V, GF)
Tapioca Pudding (V, GF)
87 W 7200 S, Midvale, UT 84047
(801) 566-5100
Courchevel Bistro
Prix fixe dinner
2.30 – 7.30 p.m.
$50 adults, $20 children 12 and under
Menu link
Family-style dinner includes Courchevel house bread, apple walnut salad, apple smoked ham, organic free range roasted turkey, roasted brussel sprouts, creamed spinach, mashed potatoes and roasted pumpkin. Desserts include pumpkin pie, chocolate mousse, apple tarte tatin, lemon pie and warm mini cookies.
201 Heber Ave, Park City, UT 84060
(435) 572-4398
courchevelbistro.com
The Eating Establishment
Three course prix fixe
2 p.m. – close
$60 adults, $35 for kids
Three course dinner includes a mixed green or wedge salad with choice of dressing, slow roasted turkey with housemade stuffing, green beans, classic cranberry sauce, savory mashed potatoes and squash with brown sugar. Dessert includes a choice of beer bar bread pudding or Patricia's famous pumpkin cheesecake. Vegetarian options are available
317 Main St, Park City, UT 84060
(435) 649-8284
theeatingestablishment.net
Fleming's Steakhouse
Three course prix fixe
11 a.m. – 8.00 p.m.
$48 adults, $22 kids
Menu link
Let us host your three-course Thanksgiving, including your choice of herb-roasted turkey or petite filet mignon.
Franck's
Four course set menu
Seating will be from noon – 6.00 p.m.
$65 adults, $35 kids 12 and under
Join us for a Thanksgiving experience at Franck's! Chef Robert has created a unique 4 course feast for you and your family to enjoy this Thanksgiving. Menu:
Amuse. Warm brioche focaccia, Flake salt, local cider whipped butter, macerated chive
1st course. Parsnip & Granny Smith apple emulsion, onion jam, fried parsnip, parsley pesto, brunoised shallot
2nd course. Miso black cod, tamari roasted sunchoke, lychee-curry sauce, fried sunchoke & lychee salad, caramelized bok choy
3rd course. Herb brined young turkey, brown butter russet potato, last years cherries, glazed Red Diane yam, toasted oat "stuffing", bourbon-butter gravy, sorrel
4th course. Una leche pumpkin streusel cake, salt roasted pine nut, sugared cranberry, condensed pumpkin milk, shiso
Grand Summit Hotel
Buffet
11.30 a.m. – 6.30 p.m.
$74 adults, $63 seniors, $39 kids 6-14
There's something for everyone – and it's all delicious – at the Grand Summit Hotel's Thanksgiving buffet at the Canyons Village. From classics like brown sugar and molasses brined turkey, High West whiskey and maple glazed ham, herb and garlic "emberred" prime rib, and cedar plank roasted king salmon, to no shortage of starters, soups, salads, pastas and all your favorite Thanksgiving sides, plus desserts, you and your loved ones are sure to have a meal to remember.
4000 Canyons Resort Dr, Park City, UT 84098
(435) 615-8040
grandsummithotelparkcity.com
Grub Steak
Buffet
$36.75 adults, $18.75 kids under the age of 12
Menu items include butternut squash soup, Park City's best salad bar, carved roasted Tom turkey, Autumn harvest stuffing, savory turkey stock gravy, green bean almondine, homemade creamy mashers, fresh citrus cranberry relish, oat & barley beer bread and sourdough baguette. Desserts include an option of pumpkin pie with vanilla bean whip cream or spiced apple bread pudding with High West bourbon sauce.
2093 Sidewinder Dr, Park City, UT 84060
(435) 649-8060
grubsteakrestaurant.com

George
Buffet
10 a.m. – 2.00 p.m.
$35 adults, $22.50 kids, 4 and under free
Menu link
Relax this Thanksgiving and let us prepare your meal! Our chefs are preparing a full Thanksgiving day buffet spread, including traditional and Southern favorites. Large groups always welcome.
327 W 200 S, Salt Lake City, UT 84101
(801) 487-0699
georgeslc.com

Hearth And Hill
Thanksgiving menu
Noon – 6 p.m.
Thanksgiving menu includes roasted turkey breast with dark meat gravy, mashed potatoes, brussel spouts cranberry and pecans. Thanksgiving sides include skillet roasted Brussel sprouts with cranberry, melted onion, honey and balsamic, herb stuffing or ginger sweet potato pie. Dessert options include pumpkin pie with whipped cream and apple pie with ice cream.
1153 Center Dr, Park City, UT 84098
(435) 200-8840
hearth-hill.com

Hub And Spoke
Buffet
9.00 a.m. – 3.00 p.m.
$24.99 adults, 11.99 kids, 4 and under free
Menu link
Hub & Spoke is offering several favorites like the Kentucky hot brown and chicken & waffles along side traditional fixins. Groups and families always welcome.
1291 1100 E, Salt Lake City, UT 84105
(801) 487-0698
hubandspokediner.com

Josie Wyatt's Grille
Buffet
Noon – 7.00 p.m.
$38 adults, $22 kids 12 and under
Menu link
99 N 100 W, Moab, UT 84532
(435) 355-0552
josiewyattsgrille.com
King Buffet
Regular AYCE buffet with specials
11 a.m. – 8 p.m.
$13.95
Link
Open 11am – 8pm on Thanksgiving Day. Over 300 fresh items. Holiday seafood special. We serve turkey, salt and pepper shrimp, crab with ginza and onion, and much more. All you can eat holidays special dishes for all day dinner $13.95 only.
The Lodge Bistro @ Snowbird
Three course menu
4.00 – 9.00 p.m.
$49 adults, $24 kids
Menu link
A Thanksgiving multi-course menu, featuring Chef RJ Peterson's herb-roasted turkey roulade, potato-crusted salmon, American kobe bavette steak and stuffed pork loin.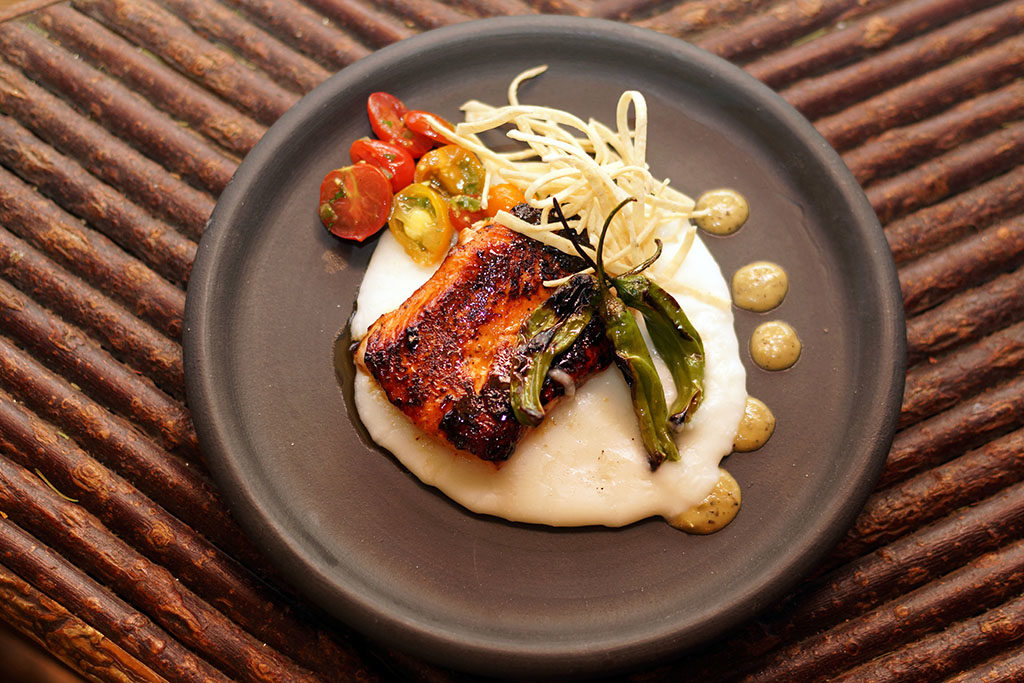 Log Haven
Four course plated luncheon
1.00 – 5.30 p.m.
$58.95 adults, $31.95 children 3 to 12
Menu link
First Course choice of one
Pumpkin, Prosciutto arancini sage cream or
Roasted butternut squash soup whipped mascarpone, chive or
Coq au vin, parmesan grits
Second course
Baby spinach, diced cheddar, candied walnuts, dried cranberries, maple dijon vinaigrette
Entrée choice of one
Citrus juniper brined turkey, golden raisin – walnut stuffing, haricot verts, buttermilk mashed potatoes, fresh cranberry sauce, traditional gravy or
Ora king salmon, sweet potato cipollini onion hash, candied shallots, huckleberry brown butter or
Pan seared Hy-Plains filet, crème fraîche potatoes, haricot verts, smokey red wine demi glace or
Soy protein chicken scallopini, roasted beets, cauliflower puree, almond milk gravy, cranberry sauce
Dessert choice of one
Maple pot de crème or
Pumpkin pie, whipped cream or
Bourbon pecan pie, whipped cream
6451 E Millcreek Canyon Rd, Salt Lake City, UT 84109
(801) 272-8255
www.log-haven.com
Marie Calendars
Traditional turkey dinner for dine in
11.00 a.m. – 9.00 p.m.
$22 adults, $8.99 kids 12 and under
1109 E. 3900 South, Salt Lake City, UT 84124
(385) 474-7971
mariecallenders.com/l/salt-lake-city-restaurant-bakery/40
Montage Deer Valley
Buffet
Noon – 8.00 p.m.
$85 adults, $40 children 5-12
More info
The Montage resort is offering everything from a T-Day buffet through cookie decorating classes – see link above.
9100 Marsac Ave, Park City, UT 84060
(435) 604-1300
montagehotels.com/deervalley/dining/apex/
No Name Saloon
Free Buffet
2 p.m. until everything is gone
No Name's annual free Thanksgiving buffet returns for its 19th year. Enjoy plates heaping with specials while breaking bread and toasting beers with your neighbors.
447 Main St, Park City, UT 84060
(435) 649-6667
nonamesaloon.net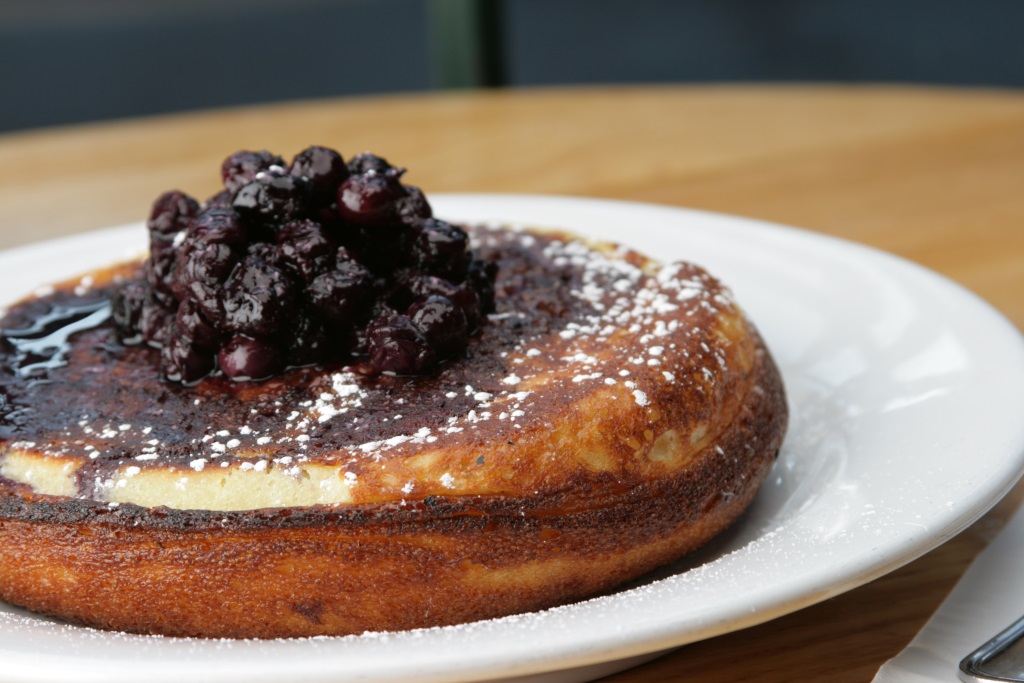 Oasis Cafe
Ala carte brunch
9.00 a.m. – 3 p.m.
Menu link
Oasis will once again open for Thanksgiving Brunch on Thursday, Nov. 28 from 9 a.m. – 3 p.m. Mirroring the creative daily menu filled with local organic vegetables, sustainably ranched meats and freshest seafood, brunch at Oasis Café's brunch menu is a favorite with locals. It's loaded with traditional breakfast dishes, soups, salads and sandwiches. Guest favorites include the German buttermilk pancake with blueberry compote or the eggs benedict florentine, Chef Efren's breakfast burrito; the toasted brie sandwich or a traditional reuben sandwich.
"Once the turkey is in the oven, families can pop over for a leisurely brunch before returning to their kitchens," said Will Keesen, general manager. "Honestly, this is really self-serving – I just need a place to eat that morning," he laughs.
151 500 E, Salt Lake City, UT 84102
(801) 322-0404
oasiscafeslc.com

SeventyOne @ Snowbird
Buffet
11.00 a.m. – 8.00 p.m.
$50 adults, $27 kids 6-12
Menu link
Take in the retro ambiance while dining on a 70's themed buffet that features thyme-rubbed roasted tom turkey, ginger-poached shrimp & scallops, Snake River Farms strip loin of beef and petite apple brown betties.
9320 Cliff Lodge Dr, Sandy, UT 84092
(801) 933-2025
snowbird.com/dining/seventyone/
Spencer's
Prix fixe
$52 adults, $22 kids
Menu link
Texas De Brazil
Regular all you can eat menu with specials
Texas de Brazil is a perfect destination this Thanksgiving, so let them do the cooking for you and your family! Domestic locations will open early at 11 a.m. on Thursday, November 28th. All day, diners will enjoy the family-owned Brazilian steakhouse brand's traditional rodizio-style dinner menu plus everyone's favorite Thanksgiving dishes including roasted turkey with gravy, cranberry relish, and sweet potato casserole. An award-winning wine list, specialty cocktails and desserts are all available a la carte. Dinner pricing varies per location.
50 Main St Ste 168, Salt Lake City, UT 84101
(385) 232-8070
texasdebrazil.com

Thistle & Thyme
Buffet
11.00 a.m. – 3.00 p.m.

Join us for our grand Thanksgiving buffet. Available 11am-3pm. All the traditional favorites and some surprising and delicious new twists. We will be offering seating in Thistle & Thyme, Our Grand Atrium and the Ballroom.
Tuscany
Traditional set menu
11.00 a.m. – 6.00 p.m.
$50 adults, $27 kids 12 and under
Menu link
Traditional Thanksgiving dinner menu will be, choice of soup or salad, fresh herb roasted turkey, honey glazed ham, traditional rosemary turkey stuffing, baked sweet potatoes with maple pecan butter, garlic mashed potatoes, fresh roasted Autumn vegetables, cranberry-orange chutney. House made pies – pumpkin, apple & pecan.
2832 6200 S, Salt Lake City, UT 84121
(801) 277-9919
tuscanyslc.com
Food To Go
Want to enjoy the comforts of home but not the clean up? No problem! The following businesses all offer different togo options. Everything from fresh turkeys through complete Thanksgiving Day dinners delivered to your door.
Beltex Meats
Fresh turkeys and hams.
Online ordering
We are now taking preorders for your Thanksgiving Ham and Turkeys. Turkeys are sourced from Peterson's Family Farm in Lakewood CO. As always free range non-GMO fed, antibiotic and hormone free. Brined, roast ready free-range turkey $7.50/lb. Average weight ranges:
MED-12-16lb
LRG-16-20lb
XL-20-24lb
XXL-24+lb.
Holiday orders require a $35 deposit and will be ready for pickup November 26-27th.
Cuisine Unlimited
Pre cooked Thanksgiving day items or full meal togo or delivered.
Menu and ordering
Cuisine Unlimited has made it easier than ever for everyone to be a part of Thanksgiving dinner in your home. With a variety of options, you can order your dinner from us for a hassle-free and delicious meal. Order online for a Thanksgiving you and your guests won't soon forget!
Deer Valley Grocery Cafe
Pre-cooked Thanksgiving dishes to-go.
Menu and ordering
Deer Valley Grocery Cafe will provide the following items that can be ordered ahead for take-away. Please place orders by 5 p.m. on Monday, November 25. Please pick up orders by 6 p.m. on Wednesday, November 27, 2019 at the Deer Valley Grocery Cafe. Menu:
Lemon thyme sauce
Turkey gravy, fresh thyme, lemon
Cranberry chutney
Fresh thyme and orange
Roasted garlic mashers
Yukon gold potatoes, roasted garlic
Roasted butternut squash
Sage brown butter, crispy sage
Green bean au gratin fresh rosemary, gruyere cheese, caramelized onions
Wild mushroom stuffing housemade sourdough bread, sautéed wild mushrooms, roasted leeks, fresh thyme and sage
Element Kitchen & Bakery
To-go items.
Menu and ordering
Park City's go-to spot for organic fare is offering a host of to-go items sure to be a hit this Thanksgiving, including a range of gluten-free options. Let Element handle the main event by ordering its whole roasted boneless turkey, its house-smoked city ham or its vegetarian quinoa, pecan and shiitake stuffed squash. Or buff-up your table with any of a half-dozen sides like bay-roasted sweet potatoes and wild rice and smoked mushroom stuffing, plus desserts of apple crumble and cardamom scented pumpkin pie. Pick up is available Nov. 26, 27 or 28.
Fillings And Emulsions
Award winning pastries and baked goods to-go. Last orders November 20th.
Online ordering
Harmons
Complete Thanksgiving dinners to-go, priced $117-$200.
Menu and ordering
Hearth on 25th
Ogden – complete cooked dinner to go
Menu link
Turkey feast, $126, 6 servings:
Turkey breasts, legs and thighs, slow cooked and wood oven roasted
Pan gravy from the overnight turkey drippings
Italian sausage and focaccia stuffing made with turkey stock
Whipped Yukon Gold Potatoes, light and fluffy, ready for some gravy
Wood Oven roasted vegetables with applewood smoked bacon
Cranberry, ginger and orange chutney
Soft dinner rolls perfect for dinner or leftover
Roasted sweet potatoes with a maple reduction and candied pecans
Additional individual servings $30 each
In addition to the main feast that serves 6 comfortably, we are offering desserts that will allow you to tailor this Thanksgiving to your personal needs. Dessert $12 (6 servings) – pumpkin pie cake, carrot cake, or apple pecan pie. Extra meat $8 per pound, 75% white and 25% dark turkey meat. Call (801) 399-0088 and place orders by Saturday, Nov. 23rd. Pick-up times will be scheduled for Wednesday, Nov. 27th.
James Pies
Sweet potato pies to-go.
Link
Poppies Bakery And Cafe
Various pies to-go
Link
Riverhorse Provisions
To-go items
Menu
Let the chefs of one of Park City's top-rated restaurants do the cooking for you. Choose from selections like herb-roasted natural turkey with gravy and cranberry relish, baked honey glazed ham with mustard aioli, plus sides of candied sweet potatoes, sage stuffing, rosemary garlic mashed potatoes and more. Spinach and apple salad and dessert of either pumpkin or apple pie are also on offer. Place orders at least 24 hours in advance of your scheduled pick-up; pick-up is between 9 a.m. and 1 p.m. Thanksgiving Day.
Smoking Bones BBQ
Smoked meats to-go including turkey breast ($45), ribs, hams, brisket.
Link
Smokey's BBQ & Grill
Complete dinner with smoked meat from $130.
Link
The Store
Complete dinners cooked to-go $150-$300
Menu and ordering
Windy Ridge Cafe
Pre-made items to-go
Menu and ordering
Park City's top bakers are preparing a range of desserts, plus a pair of savory quiches, for the holiday. Choose from selections such as ham and swiss quiche or tomato and spinach quiche, or desserts like mile high apple pie, pumpkin spice pie, and chocolate decadence cake. Place orders by Nov. 24 by 4 p.m.; pick-up is Nov. 27 between 8 a.m. and 5 p.m.
Whole Foods
Complete pre-made Turkey dinners from $80.
Online ordering and options
Dine and stay packages
Escape it all with these following options. Get pampered all day long this Thanksgiving.
Alta Lodge
Celebrate Thanksgiving weekend and work up an appetite for turkey with ski time! Enjoy the holiday where you can forget about shopping, cooking, and all of the leftovers. The toughest decisions you'll need to make are where to ski and then whether you should unwind in the hot tub or enjoy an après ski cocktail (or maybe both!) while Chef Sam Wolfe and staff prepare your indulgent holiday feast.
Our delicious holiday meal puts a gourmet spin on all the beloved classics, including roasted Redbird natural turkey with wild rice, pecan-apricot dressing, fresh-baked seasonal pies and tarts, and more. Beat the holiday crowds and celebrate Thanksgiving and the winter season at our early season rates – the lowest of the season! Thanksgiving Package includes:
Four nights lodging
Full breakfast daily
4-course dinners nightly, special Thanksgiving dinner
$979 per person, based on double occupancy, in a standard room. More details.
Snowbird
Leave the cooking and cleaning to us this year and celebrate Thanksgiving at Snowbird. Savor the time with friends and family while the Bird serves up your favorite holiday dishes.
Celebrate Thanksgiving at The Bird with overnight accommodations on November 27 or 28 and a choice of 4 dining options. Enjoy a Thanksgiving buffet at The Aerie and The Atrium starting at $125 or dinner at The Lodge Bistro and SeventyOne starting at $115. Plus, children (age 6 & under) eat free at The Aerie and The Atrium Thanksgiving buffets. More details.
Snow Pine Lodge
Starting at $300 Book your Thanksgiving getaway today! Package includes your luxury guest room and Thanksgiving Day Buffet. More details.
Previous years Thanksgiving coverage
Current dining coupons
The following coupons are some of the most interesting / best coupons right now. Disclosure: some links may be affiliate links, eg Groupon, Restaurant.com, and we earn a small commission from each sale.
City Brew Tour – Nearly 30% off thus four hour guided tasting and tour of Utah brews.
Este Pizza – 40% off the popular Salt Lake pizza restaurant.
Itto Sushi downtown SLC – 38% off via Groupon. Fun sushi spot.
Kaze Sushi – 30% off this brand new Japanese restaurant in downtown SLC.
Maize Tacos – 30% off this downtown SLC taco restaurant on to go orders.
Ramen Legend – Sugar House Japanese spot, coupon valid for take out or dine in.
Keep the conversation going
Want to stay on top of the SLC food scene, minute by minute, dish by dish? Here are a few other places you should follow along:
Hi, I'm Stuart, nice to meet you!  I'm the founder, writer and wrangler at Gastronomic SLC.  I'm a multiple-award winning journalist and have written in myopic detail about the Salt Lake City  dining scene for the better part of seventeen years.
I've worked extensively with multiple local publications from Visit Salt Lake to Salt Lake Magazine, not least helped to consult on national TV.   Pause those credits, yep, that's me! I'm also a former restaurant critic of more than five years, working for the Salt Lake Tribune.    I'm largely fueled by a critical obsession with rice, alliteration and the use of big words I don't understand.   What they're saying about me: "Not inaccurate", "I thought he was older", "I don't share his feelings".
Want to know more? This is why I am the way I am.
This article may contain content provided by one of our paid partners. These are some of the best businesses in Utah. For a list of all our current and past relationships see our
partnership history page
.