Are you looking for that perfect food or drink gift – specifically with a Utah connection? Maybe for a friend, family member or corporate gift? The Beehive state is home to a huge number of talented chefs, brewers, bakers, producers, makers and many more.
All of the following are businesses, products or services based in Utah, ideal for a delicious present. The companies listed below really are the best of the best, and we thoroughly recommend them all. See our general foodie gift guide here too for national options.
Visit Salt Lake – brewery pass
Sample the Salt Lake craft brewery scene with one easy pass. The Salt Lake Brewery Pass introduces beer lovers and drinkers to the area's award-winning craft ales, lagers, porters and ciders at more than a dozen of Salt Lake's top breweries and brewpubs by offering a $5 credit toward the purchase food, beverage or merchandise at each of the participating breweries.
Maven Oak Creative – eye popping charcuterie
Maven Oak are a local Utah company that make fabulous charcuterie boards that feature impeccable meats, cheese and fruits. The company designs boards from a single serving up to massive platters. Bonus points – they deliver right to your door. We love Maven Oak but if you need more options, see our bigger charcuterie list.
Happy Dumpling
Happy Dumpling craft beautiful steamed packages that will turn the greyest of days bright; the dumplings are- based on a recipe from Darjeeling in India – the home of one of the founders. A range of sizes and options are available including vegetarian friendly.
Caputo's Deli – meats and cheese galore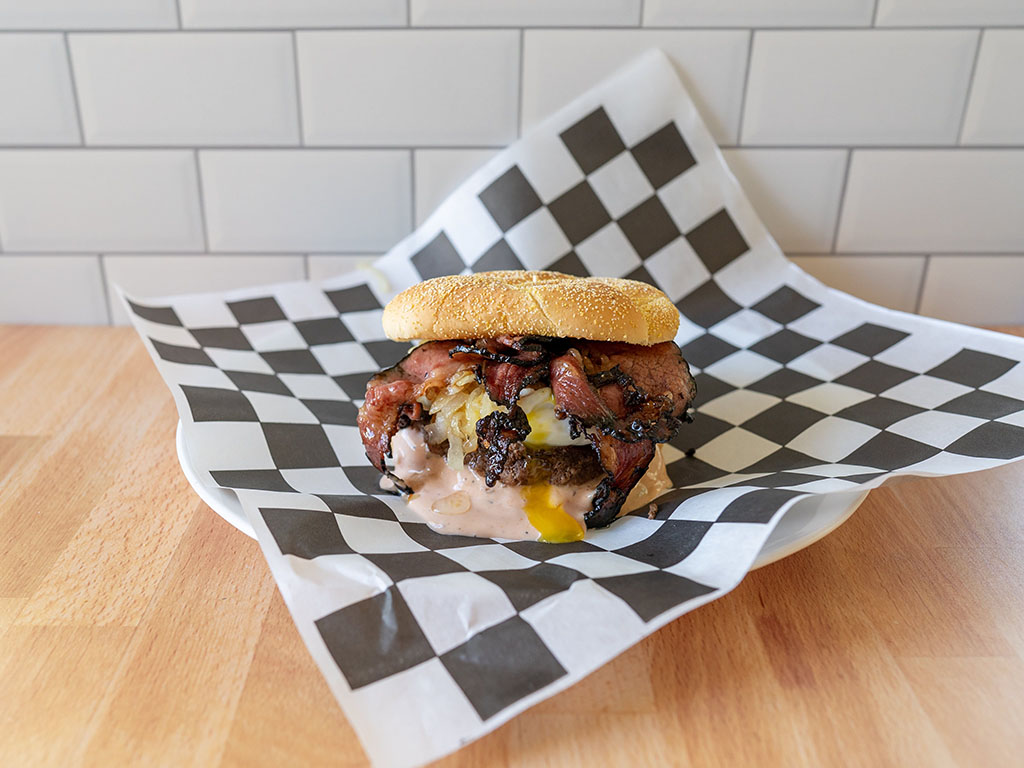 Caputo's Deli has multiple locations around the Salt Lake Valley are easily the best import store for high end gourmet goods. Gourmet cheeses, oils, vinegar, pasta, chocolate, deli meats – you name it – it's all here. Caputo's offer gift cards as well as an online store so you can send that special someone a gift box goodie pack from the the convenience of your phone. Pictured above is a lovely Utah-style pastrami burger I made with some fab pastrami from Caputo's.
Ritual Chocolate – artisan fine chocolate
Utah is home to a surprising number of fine chocolate makes. Ritual are one of the very best in the state offering unique and interesting selections such as the seasonal mulled wine picture above.
Chili Beak – for capsaicin lovers everywhere
This sauce is spicy, smokey and lusciously moreish. Perfect for the spice fanatic in your family, it works on just about everything, chicken to fish, pizza to pasta. Or just out of the jar with a spoon.
Tasty Tiramisu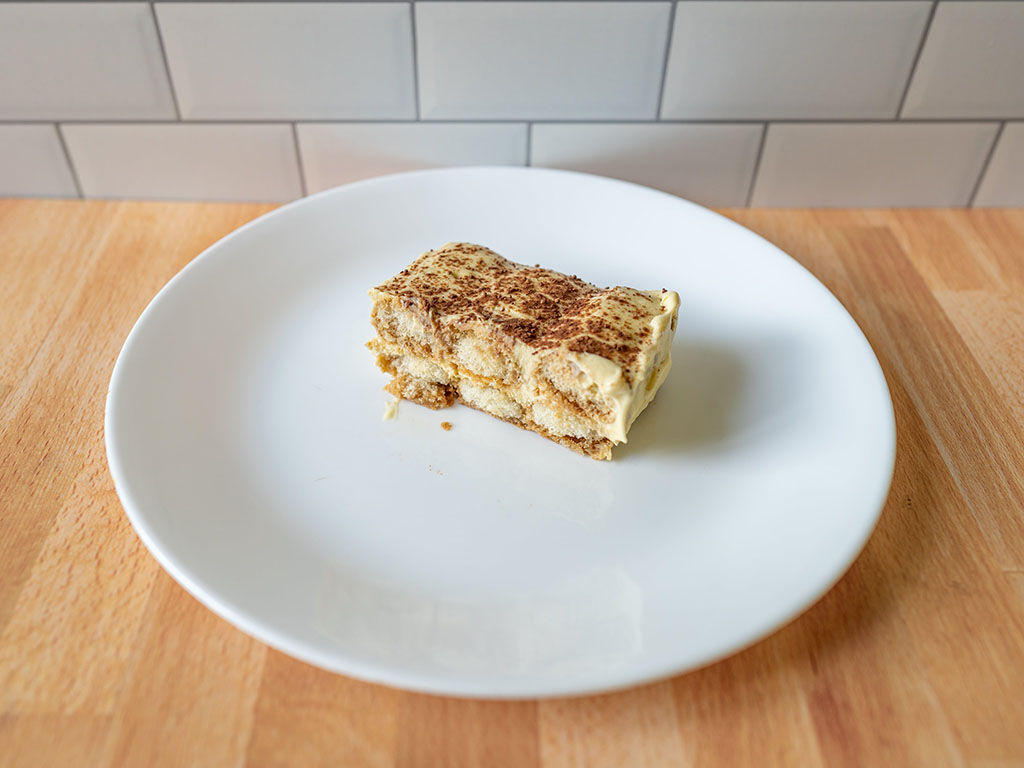 Tasty Tiramisu do exactly what they say on the tin. In fact they do more than that. They deliver right to your (or your lucky friend's) door. This classic Italian dessert is also given an extra elevated twist too, using rum from local distillery Waterpocket, to amp up the flavors.
Waterpocket Distillery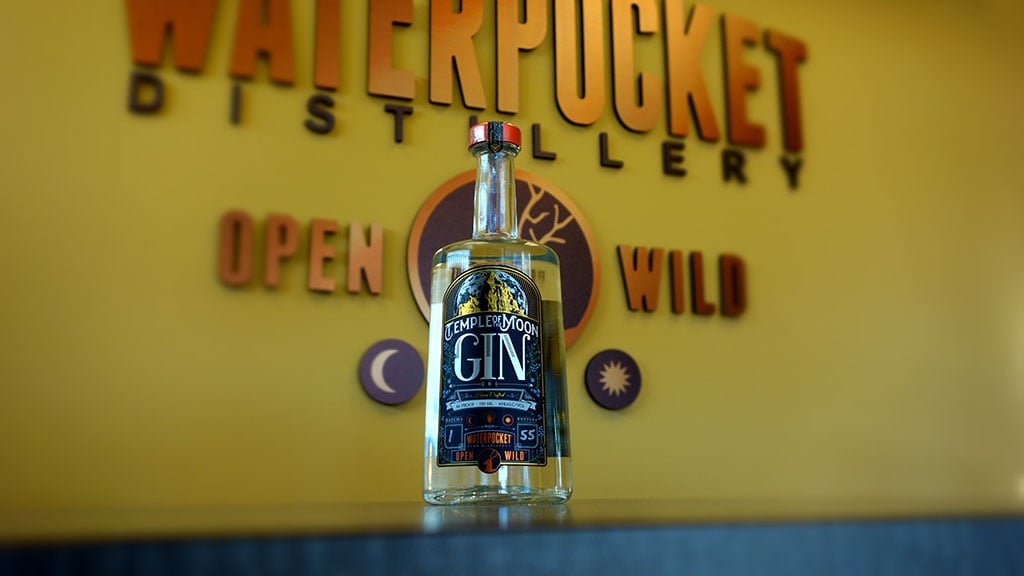 Speaking of which, you might want to take a trip to this most unique of Utah distilleries and pick up a bottle of something extra special. The team at Waterpocket are one of a kind and go well beyond the boring old vodka and gin. A trained chemist turned old world spirits crafter using custom crafted German stills? Check out their full story here, and then go buy something truly special.
The Store – local gift boxes
Home grown gourmet grocer The Store offer a fun and thoughtful range of hand selected gift boxes. Options start from around $30 and go North from there. Gift selections are themed around specific interests such as The Hot Stuff Box or Date Night In A Box – and there's something for everyone on the list. Everything included in the sets are from Utah makers and producers.
New West Knife Works – a chef's dream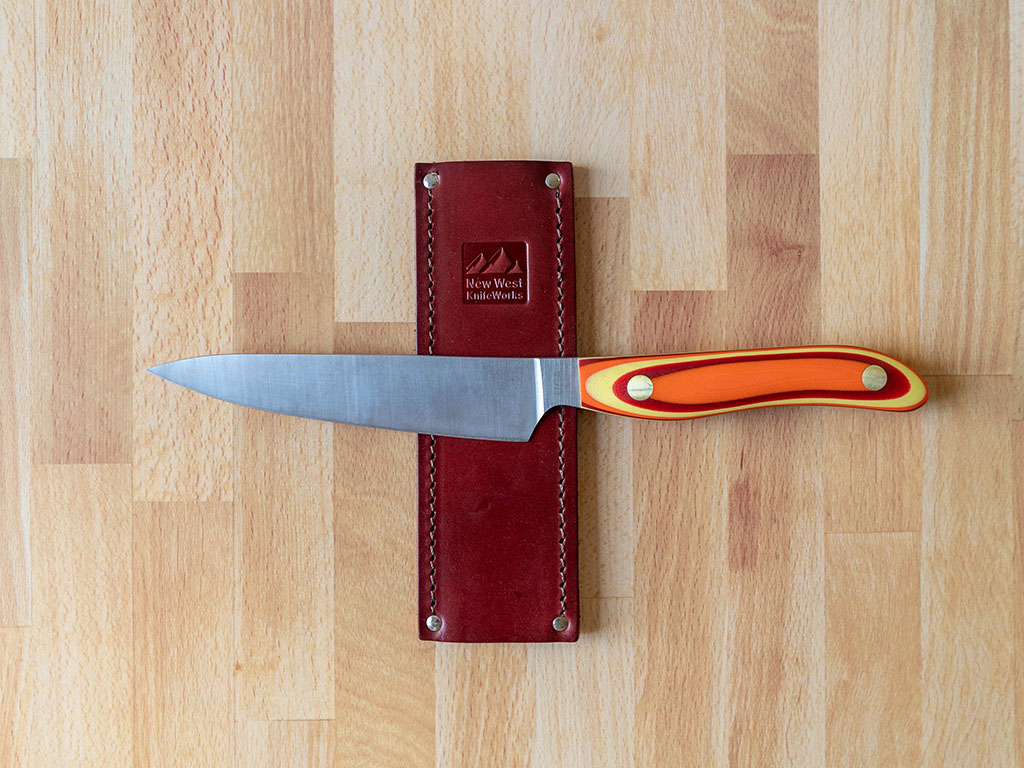 Laser sharp, hand crafted knives made right in Utah. Not only do New West make some of the best chef-friendly tools in the business – they also make them in a range of eye-popping finishes that will ensure they become THE kitchen talking point.
Z's – restaurant stye salsa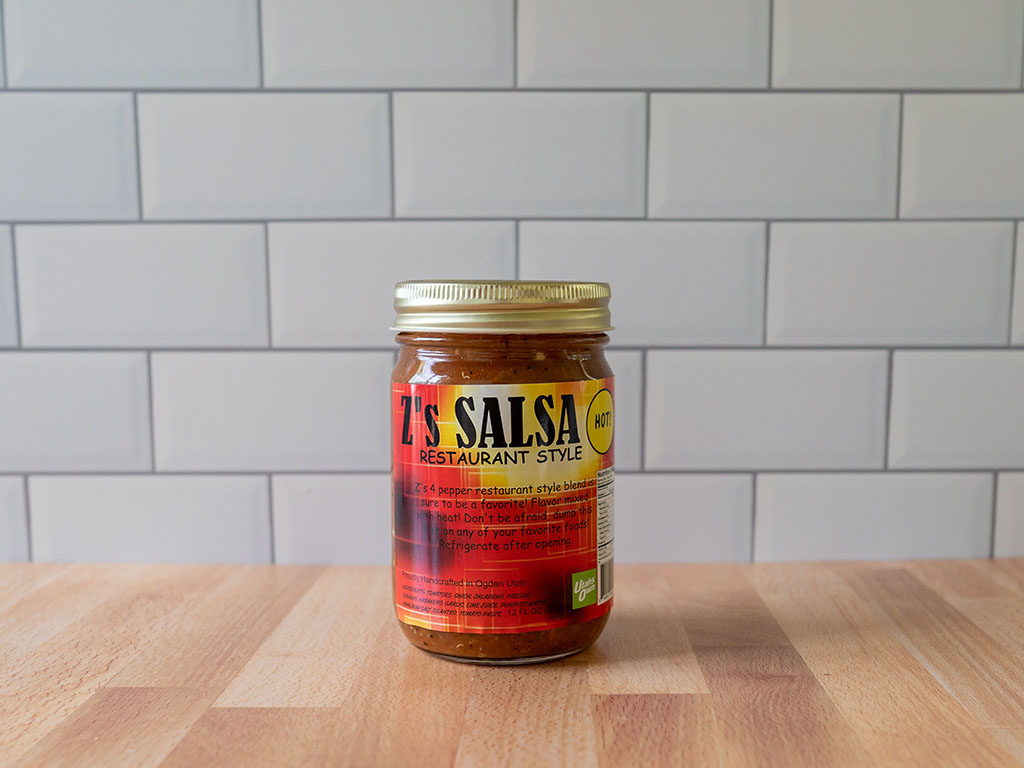 It might have an unassuming label, but this restaurant style salsa from Z's packs a supernova of flavor. Like all of the Z's range, it's not for the spice timid; but if you like a little zip in your life, this is a game changer. The four pepper mix of jalapeño, Fresno, serrano and habanero will bring just about any dish to life.
Purchase this one from their Etsy.com store (we get a referral fee if you make a purchase).
Wine and whiskey education
James Santangelo is one of Utah's premier alcohol educators and as part of his Wine Academy, offers a wide ranging schedule of tasting based events. Whether it's in home, at your place of work, or one of the set educational classes – you'll taste something fabulous and learn a lot at the same time too!
Distillery tour – and a discount to boot!
Utah has a bevy of brewers and distillers, and many offer tours of their facility. TO get double bang for your buck, check out Groupon. Many offer discounts on the experience which include tours, tastings and distillery gear! The following links are affiliate links, we get a referral fee if you make a purchase.
Les Madeleines – butter, sugar, joy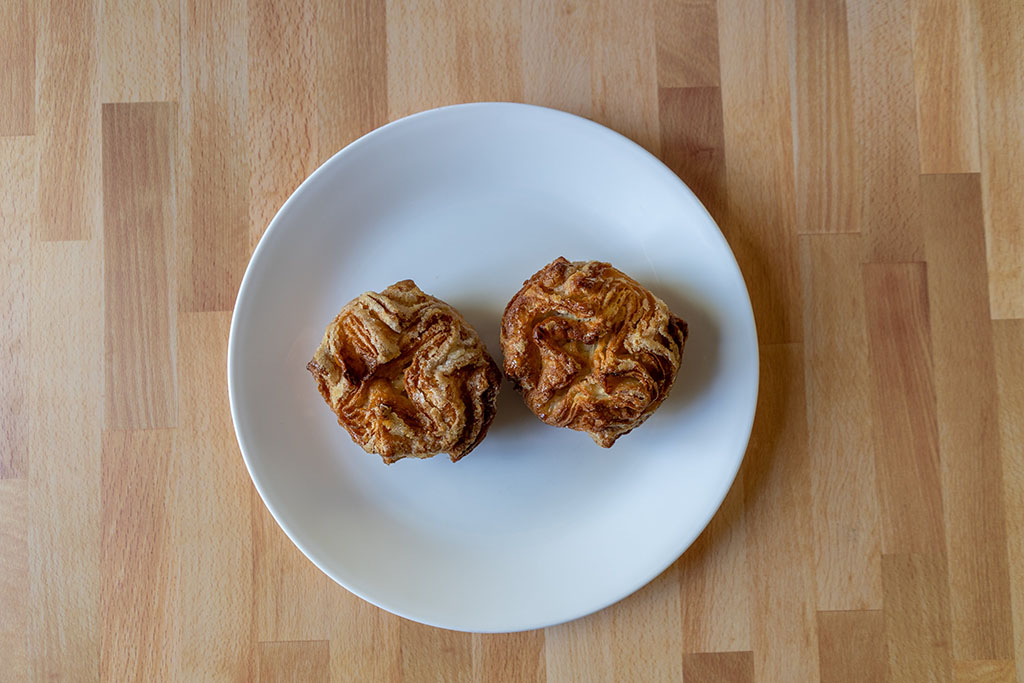 Owner and baker Romina Rasmusson is one of the very best in the business. Her carefully crafted pastries are the stuff of legend, and not just a small amount of fame. Les Madeleines is hands down one of the very best you will find Utah. For example – the pictured kouing aman above (a beautifully laminated layering of butter and sugar) once made Oprah's best of Thea year list, need any higher praise?
Beltex Meats – award winning butcher
You will find Beltex on the Northwest Edge of Liberty Park, a small business that packs an alrighty punch. Beltex are THE best butcher in Utah and as well as an ever changing menu of carefully selected cuts, the butcher shop is renowned for their charcuterie. Grab your foodie friend some of their award winning pates, house crafted charcuterie and they will be in gourmet heaven.
Z's Hot Sauces – Spicy Bloody Mary Mix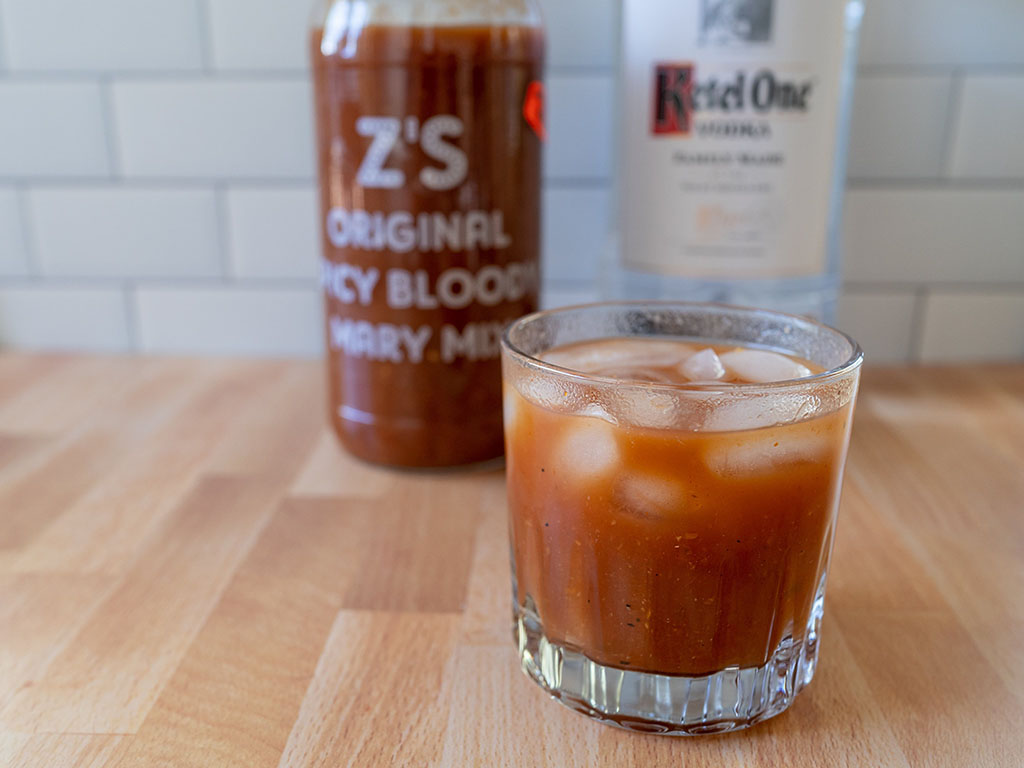 Another from local spice experts Z's. I guarantee you've never tried a Bloody Mary mix like this one. Handcrafted in small batches from only the best seasonal ingredients. You can find Z's online at their Etsy store or at a number of Farmer's Markets around town when in season.
Purchase this one from their Etsy.com store (we get a referral fee if you make a purchase).
Traeger Grills – BBQ class
Traeger Grills are headquartered in Salt Lake City, and as part of their sprawling home facility – they offer hands on BBQ classes with some of the very best pit masters in the country. Even the most skilled BBQ fan will learn something at one of these detailed educational classes. Traeger's Shop classes include hours of information, adult beverages and lots of tastings. Check out our full review of one such class here.
More gift ideas