Gift shopping. Ugh. We've all been there. You need something quick, and you need something unique. You start searching but the more you look, the more frustrated you get. It can be even more complicated when you're shopping for a very specific need – like that foodie loving person in your life. You start thinking about just sending an Amazon gift card and moving on…
Wait though! Hold off! We created this page to hopefully help you find something unique, creative and perfect for a food lover. This is a hand curated list of some of the best foodie gifts out there. Everything from books to subscription boxes to unique kitchen additions. All the products and services on this page are available online, anywhere in the US. That means you can send your friend or loved one a perfect gourmet gift with ease and convenience.
Disclosure: many of the links below are affiliate links, we get a small referral fee if you make a purchase. That said, we've listed only the very best, companies we've tried ourselves or really like.
Catch Sitka Seafood
Just four steps separate you from some of the freshest, tastiest Alaskan seafood available. All of the product from Catch Sitka Seafood is caught wild using hook-and-line sustainable fishing practices, immediately iced, processed dock-side by artisans, blast frozen to lock in flavor and sent straight to you. Alaskan seafood is some of the very best in the world – and CS's is backed by a 100% satisfaction guarantee too. Check em out here. If you make a purchase we get a referral fee.
The Cheese Lover Shop
The Cheese Lover Shop does exactly what it says on the tin – making the perfect place to shop for the cheese aficionado in your life. The Shop offers monthly cheese club subscriptions, ala carte offerings and cheese boards amongst other drool worthy gifts. The product offered is top quality featuring some of the best international and state side artisanal makers. You can order online here, if you make a purchase we get a referral fee.
Wildgrain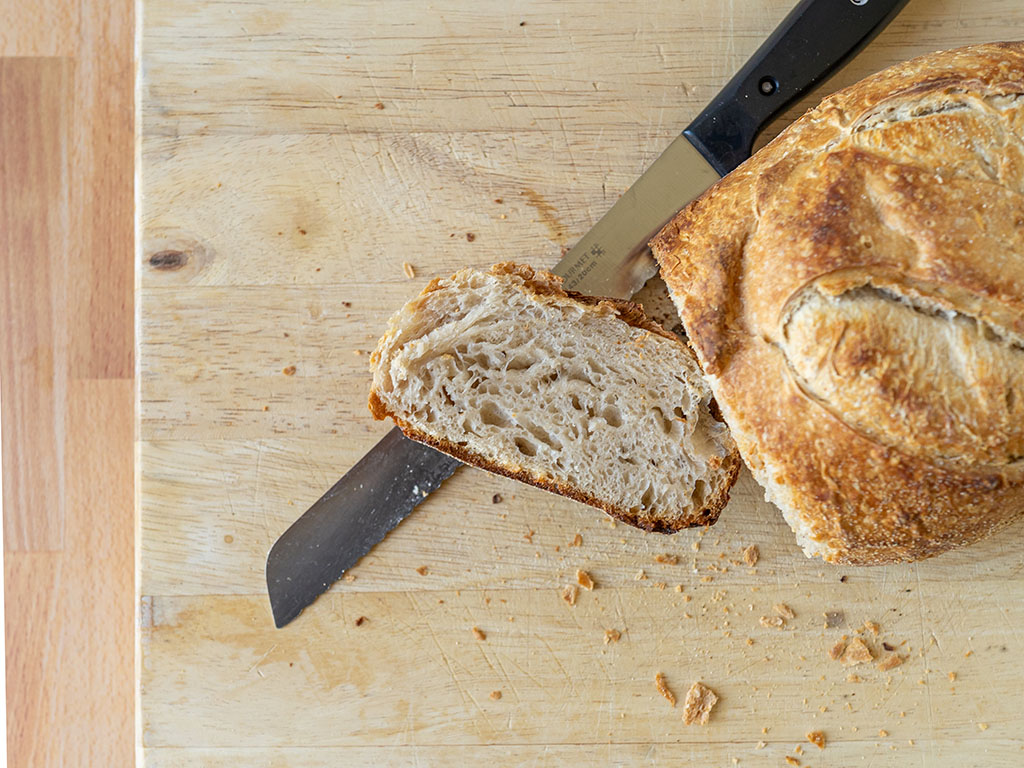 You might think I've lost my mind suggesting a doorstep delivery service for bread – but hear me out. Wildgrain is a surprisingly fun and handy service for busy gourmets. Wildgrain offer hand picked breads, pasta and pastries then deliver to your door, month in and out. The genius? Everything is kept on ice in the freezer, until the craving strikes. When the your in the mood, you can have a fresh baked bread in under thirty minutes, as good as some of the best bakers out there. Wildgrain (use code GSLC10 for $10 off, we get a small referral fee) offer l the excellence of a quality baker, but one that lives literally right on your doorstep.
Southside Market – Texas BBQ
How about giving the gift of Texas `Que? And not just any old smoked meat either, Southside Market is the oldest smoke house in the Lone Star state. That means when you make a purchase, you can do so knowing it's some of the very best around. Their online store here is a meat fan's dream with everything from hefty rope sausage through baby back ribs and brisket. If you make a purchase we get a referral fee.
iGourmet.com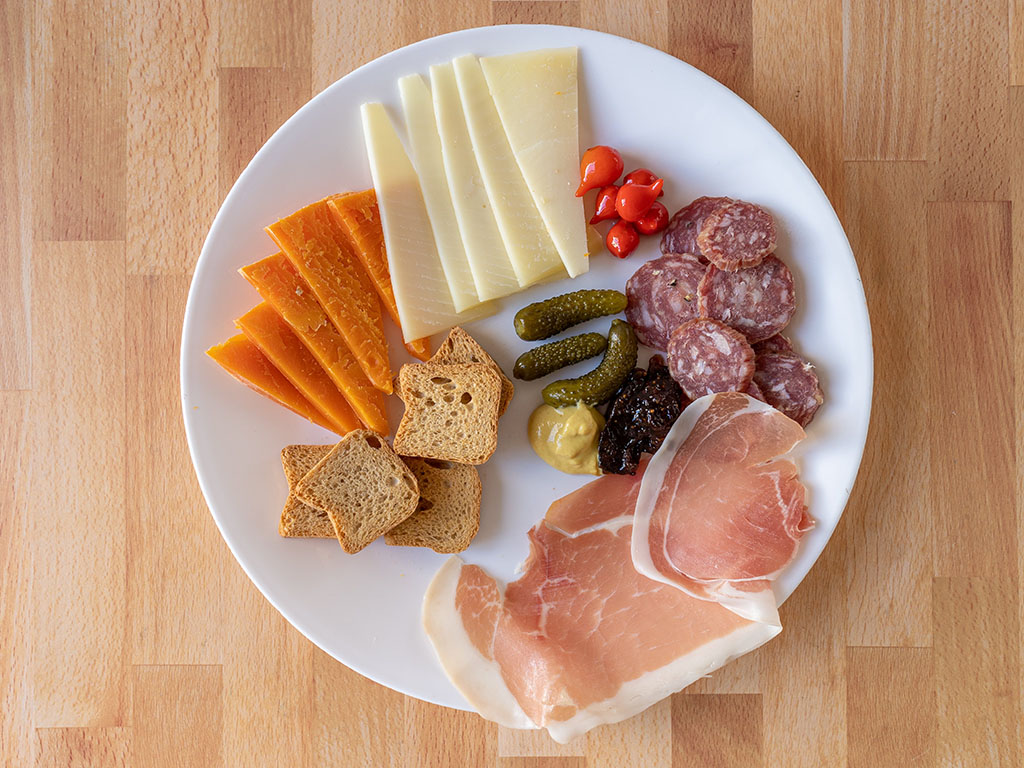 iGourmet.com (affiliate link) is a one stop shop for smartly bundled gift boxes from all around the world. Shop for everything from cheese to charcuterie to stress free meal kits. If you can eat it – it's likely these guys will ship it – and for far less than the price of a plane ticket too! iGourmet focus on quality and the extensive selection is sure to have something for everyone.
Universal Yums (affiliate link) offer a world of flavor, delivered to your door. Every month Universal will send you, or your special someone, a unique curated box from an ever changing list of international destinations. One month you might get a raft of thats from Thailand (see above), the next Italy. It's a wonderful eclectic and enlightening experience. The company offer a number of different size boxes and subscription periods. They're also geared up to order gifts for your loved one too.
Wulf's Fish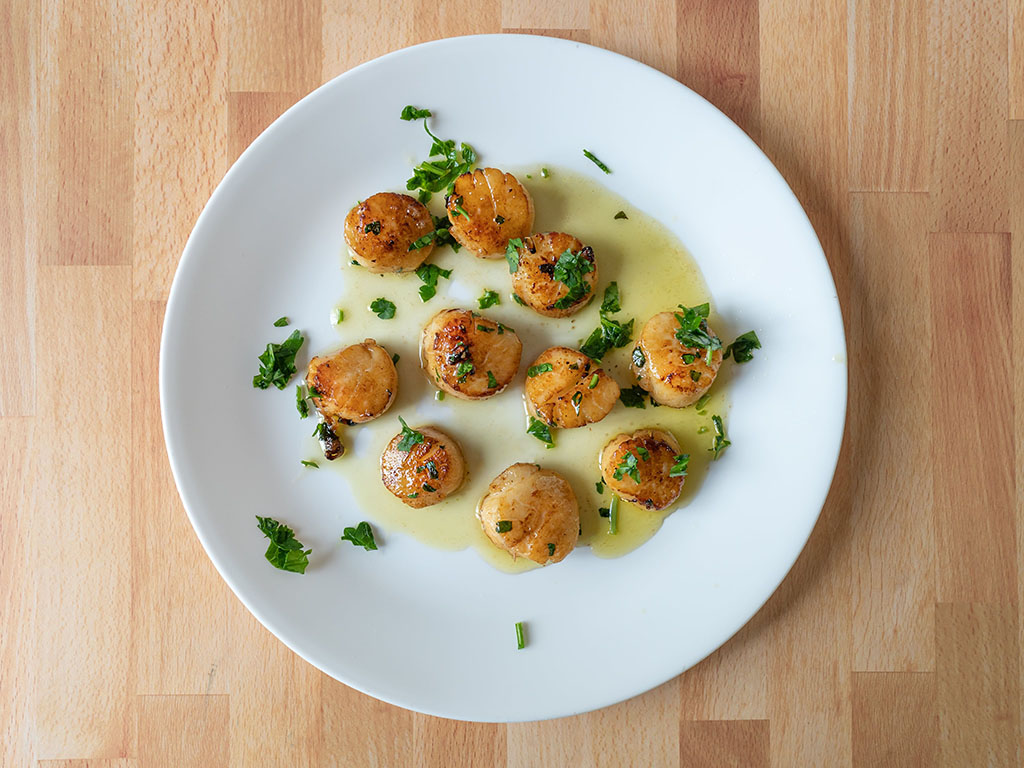 Wulf's Fish (affiliate link) are an East Coast based seafood specialist with more than a hundred years in the business. They ship a range of unique and excellent fish and shellfish nationwide. Our favorite are these absolutely luscious day boat scallops caught on the East coast. They're plump, sweet and perfect for that seafood lover in your life.
Brooklyn Hot Dog Co – delicious dogs
For the hot dog fanatic in your life – they don't get much better than this. Direct from the East coast are these gourmet dogs – that come in a variety of flavors from regular through buffalo through to Greek gyro! The fogs are all natural, hormone and antibiotic free and use grass fed beef nab pasture raised pork. Take 20% off first order with newsletter signup – affiliate link, we get a referral fee if you make a purchase.
Vosges Chocolates – world class chocolate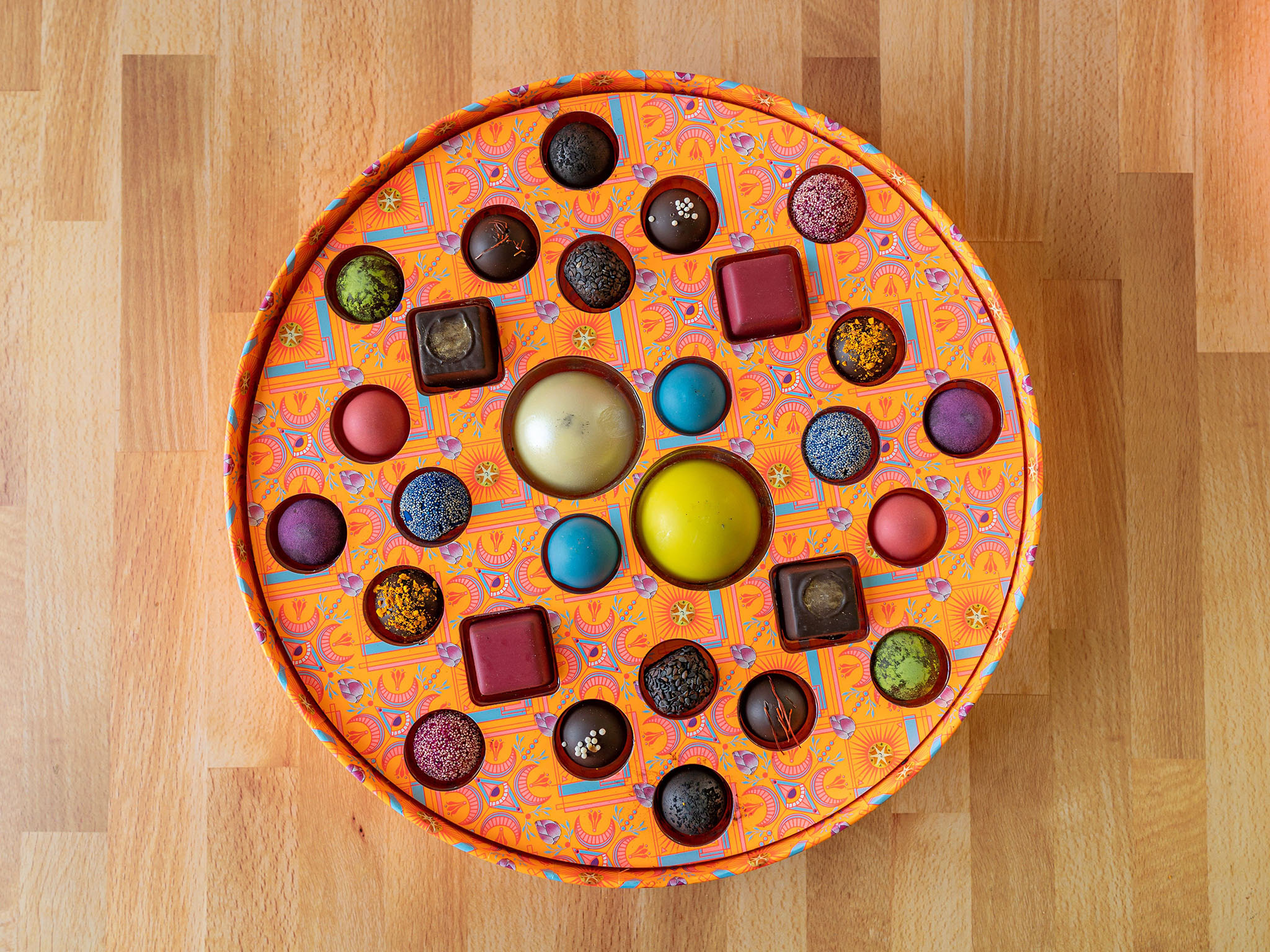 Vosges Chocolate (affiliate link) are regarded one of the best chocolatiers in America. Founder Katrina Markoff apprenticed in Spain under the likes of Ferran Adria of El Bulli, and the drop dead gorgeous product line up is like no other. Signature creations like the Uzume range offering dazzling flavor combos such as lychee + orange blossom, Kübler absinthe + star anise and Umeboshi plum + wild banana.
Foodie books
I know, I know. It seems impossible to purchase a food or cookbook. There are endless options and most seem obsessed with pretty pictures and fluff – over real substantive content. Check out our curated list of the best food books you can buy. From sharp and reliable cookbooks to more general reads about food – these won't just gather dust on the shelf.
Caputo's – gourmet online deli
Caputo's are close to our hearts as they hail from our very own Utah. The specialty deli and market have been lauded for years as one of America's best, by a variety of well respected national press.
Caputo's offer a great selection of pantry products that ship perfectly: amazing oils and vinegar's, perfect pasta, eye rollingly good sauces – many imported from Europe. Worthy of note though, Caputo's stock one of the best fine chocolate selections in North America. They also ship nationwide for great prices.
Well Told – city specific glassware
Previously known as Uncommon Green, the newly named Well Told offer the same fun range of glassware that will make for great gifts. From wine to pint glasses, Well Told offer a number of etched glassware products. Our favorite pick are the range of towns and cities that can be selected. The etching is high quality as are the products themselves. These make perfect gifts for a range of occasions.
The Spice House – America's best spices
Another fabulous specialty shop is this (affiliate link) Chicago based spice shop. Wait, I can buy spices locally can't I? Not like these you can't – I can personally attest as I buy from here all the time. The Spice House offer a deep and exotic range of spices and herbs from around the world – and each one is fresh and vibrant.
Grab a gift box if you're unsure or curate your own global playlist of spices from selections like sumac, fennel pollen, hickory smoke and more. Shipping is free on larger orders which I find makes them actually cheaper per spice than my own local grocer anyway!
Sitka Salmon Shares – impeccable seafood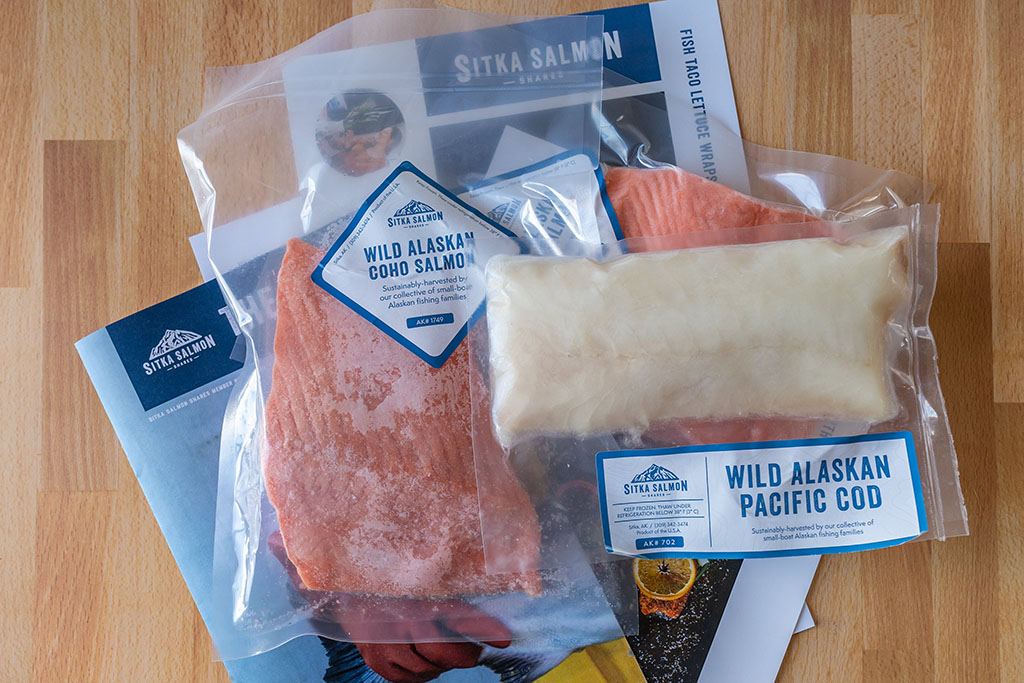 Absolutely impeccable seafood direct from one of the best places on the planet for wild, sustainable seafood – Alaska. Indeed, state law mandates no farmed fisheries, everything from Alaska is wild caught and of amazing quality.
Sitka Salmon Shares ship direct to your door every month under a CSA model – your subscription helps support independent fisherman; the product is seasonable and absolutely pristine.
For the foodie who loves everything that little bit more spicy – check out the Fuego Box service. Fuego offer everything from one off hot sauces through to a variety of subscription boxes – delivering monthly spice right to the doorstep.
Dining Elevated – elegant flatware rests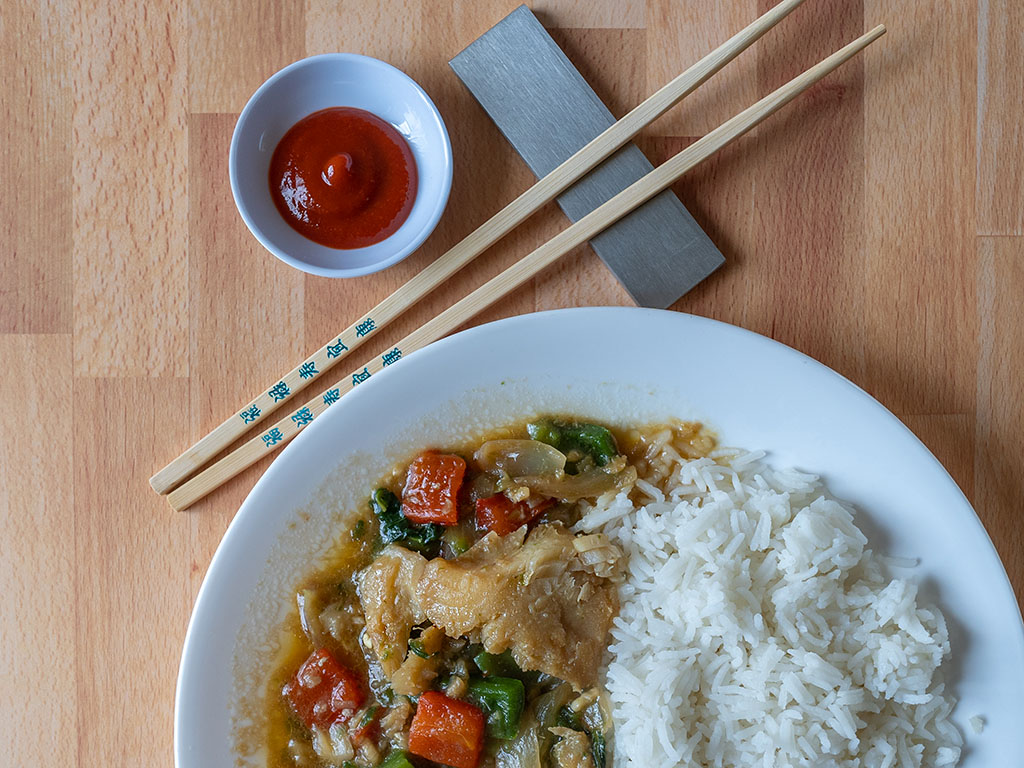 The unique flatware rests from Dining Elevated are the perfect gift for that friend who loves to entertain. They come in a range of materials such as stone and brass, and make for both a functional and charming talking piece around the dinner table.
More gift guides
Our sponsors and this page
This page may contain information about one of our sponsors. We only work with the very best businesses in the state, and routinely turn down offers to work with businesses we don't enjoy. If we can't hand on heart recommend them - they can't be a sponsor.
At this time we have the following sponosrs: Avenues Proper, BGR Sugar House, BTG, Caffe Molise, Craft by Proper, The Dough Miner, Downtown Alliance, Feldman's Deli, Flanker, Garage On Beck, Hearth And Hill, Hill's Kitchen, Kao Thai, Kin Sen Asian Noodle Bar, Kyoto, Laziz Kitchen, Log Haven, Oasis Cafe, Pirate O's Gourmet Market, Proper Brewing, Proper Burger, Scion Cider Bar, SLC Eatery, Squatter's Downtown Salt Lake City, Stoneground Italian Kitchen, Urban Hill, Wasatch Brew Pub Sugar House, Whiskey Street, White Horse.
I encourage you to Google any of our sponsors and see the stellar reviews on multiple sites that they enjoy. For a list of all our current and past relationships see our partnership history page.