With Winter finally relenting its record breaking icy grasp on the state, outdoor events beckon. With that in mind, here are all the major events, festivals and get togethers over the coming months. While many of the following are multifaceted events, each has a notable food component that's worth attending for in its own right. Whip that calendar out stat and circle in the following dates.
Living Traditions
May 19th – 21st
Washington Square / Library Park, downtown SLC
Free entrance
saltlakearts.org/livingtraditionspresents
This multi-day celebration of Utah's cultural landscape always marks the start of festival season, and this year is no exception. And as per usual, the event is anchored by a mix of food vendors showcasing the eclectic diversity of cuisine (pictured top) in our state. Here's the complete press release on what to expect this year:
. . .
The Living Traditions Festival program has been announced and is now live at livingtraditionsfestival.com. Utahns are invited to enjoy the diverse multicultural offerings of food, live performances, and art from the many cultures that have made Utah their home. The event will be held on May 19-21 at Washington and Library Square, and will also have engaging panels, hands-on workshops, food demos, film screenings and kids activities. Admission is free for all event attendees.
The Living Traditions Festival supports the diverse artistic traditions and perspectives through the presentation of both historical and contemporary customs by facilitating thoughtful conversations around the unique qualities of various cultures and the similarities of the human experience, while creating bonds among community members.
The program features long-standing live music and dance performing artists, craft artists and food vendors, some who have been participating since the first festival in 1986! There will also be new artists and vendors welcomed into the program who are continuing their culture and families' traditions.
This year the Salt Lake City Arts Council is excited to feature some of the additional programming that happens beyond the stages, food and craft vendor markets. There will be panels produced in partnership with the Utah Division of Arts and Museum – Ways of Being: Advocacy in the Traditional Arts, Passing it Down: The Continuation of Tradition, and Dress, Regalia, Attire: Traditional Expressions of Identity. These panels will take place on Sunday in the Comic Book space on Library Square. If attendees are interested in getting hands-on learning about various cultural crafts, there will be several workshops downstairs in the Library classrooms throughout the weekend. Attendees can learn to dance the tango, make Mexican paper flowers, and more!
The Salt Lake City Arts Council is once again partnering with the Sundance Institute to screen a package of short films from this year's Sundance Film Festival. The films featured stories from New Zealand, Peru, and the United States, and will be playing Saturday and Sunday at 4:30pm and again at 5:00pm in the Library auditorium. On Sunday at 2:00pm there will be a special 12 Minutes Max in the Library Auditorium. Curated by the Salt Lake City Public Library, this monthly series presents three original pieces in a varied mix, chosen from music, dance, film, theater, performance art, writing, and the like — each 12 minutes or less.
Summer Farmer's Market
June 3rd – October 21st, 8.00 a.m. – 2.00 p.m.
Historic Pioneer Park, 300 South 300 West
Free
slcfarmersmarket.org
With the final Winter Farmer's Market now behind us, all eyes are on the return of the grander Summer spectacle. The Pioneer Park market is a showcase for "farmers and producers offer the freshest local fruits and vegetables as well as a wide variety of grass-fed meats, eggs, dairy, honey, and flora, along with the region's best locally made sauces, spreads, baked goods and culinary accoutrements."
All vendors must operate within 250 miles of the market and alongside a mind boggling slew of stalls – the market also offers a food alley of small businesses to help fuel your exploration. Here's a look at the Winter Farmer's Market and some of the excellent local products you can expect to see.
Savor The Summit
June 24th
Main Street, Park City
Price varies
parkcityrestaurants.com/savor-the-summit
Last year's Park City bash returned after a two-year Covid hiatus, and is back again for 2023. Savor sees a huge table line the center of historic Main Street, top to bottom; thousands of guests then turn up to enjoy Park City's biggest dinner party.
Most of the restaurants along Main Street participate, each providing a unique menu, usually with suitable drink pairings. To attend you'll need to contact restaurants directly to reserve a seat at their al fresco table. Word to the wise: this one sells out exceptionally fast every year.
Utah Asian Festival
June 3rd, 11.00 a.m. – 7.00 p.m.
Utah State Fairpark
Free entrance
utahasianfestival.org
Quickly approaching their golden anniversary year, this perennial celebration of Asian culture in Utah is back again. Both food trucks and food booths will be attendance to feed hungry guests. Here's the formal details from the event runners:
. . .
With such strong support from our local communities and sponsors, we are proud to announce the 46th Utah Asian Festival in 2023. Our event benefits all Utahns, offering a glimpse at how traditional practices have been preserved and upheld in our state.
This festival not only connects new Americans, immigrants, and refugees to the more historic ethnic groups in our state, but also brings our diverse ethnic communities together. Our celebration is an opportunity for all to reunite with old friends; build new friendships; meet our various communities, leaders, and elders; and seek new opportunities to be involved and support our diverse Utah Asian communities.
This year's festival will honor our communities through traditional and modern performances, children's activities, and spotlights on cultural, nonprofit, and commercial organizations. As always, food trucks and food booths featuring local businesses will be on site serving delicious food and refreshments. We've listened to your feedback and are actively working to bring you the best event possible!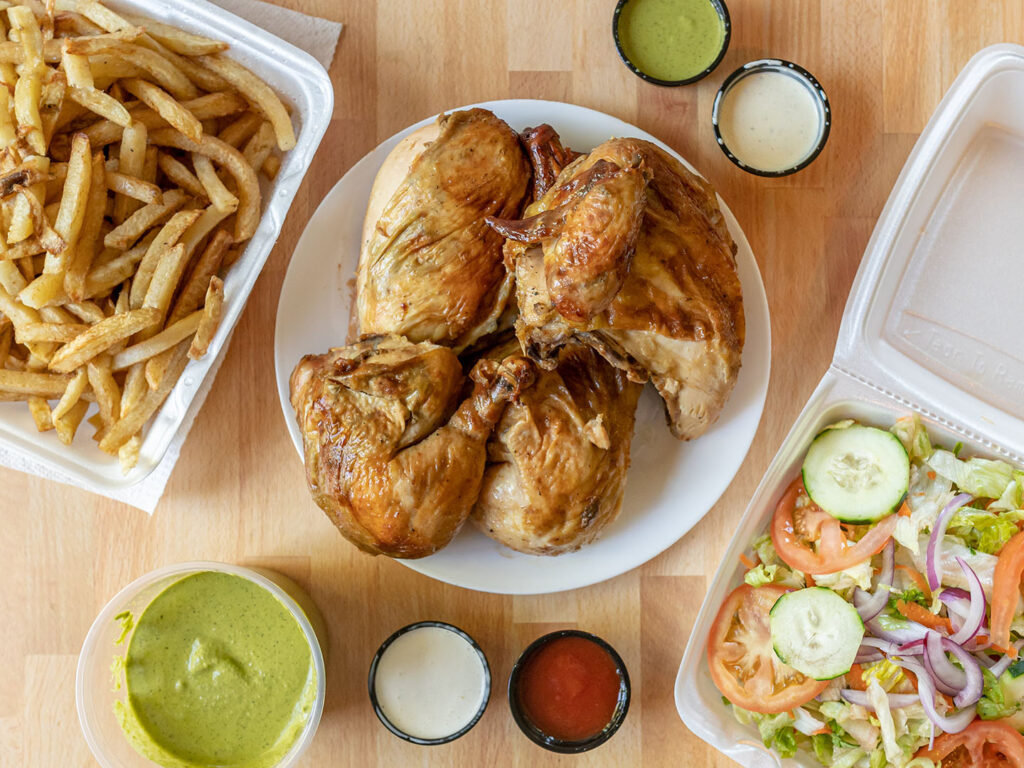 Mega Peruvian Festival
July 28th – 29th
Salt Lake City Public Library
Free
facebook.com/fiestas.delperu
Back again, this year at the SLC downtown library. There's little information on precise details beyond the date and destination as I write, but organizers confirm, "Let's celebrate the Peruvian Culture with folklore, arts, live music and arguably the best food in the world; The Peruvian cuisine is held in high esteem for their anomalous and complex dishes that give visitors a taste of this unique culture."
Indian Food Fair
August 5th, 11.00 a.m. – 8.00 p.m.
Liberty Park Salt Lake City
indianfoodfairs.com
The 4th edition of the Indian Food Fair is currently in the early stages of planning. Expect a variety of vendors with dishes served from some of the best known names on Utah's Indian restaurant scene.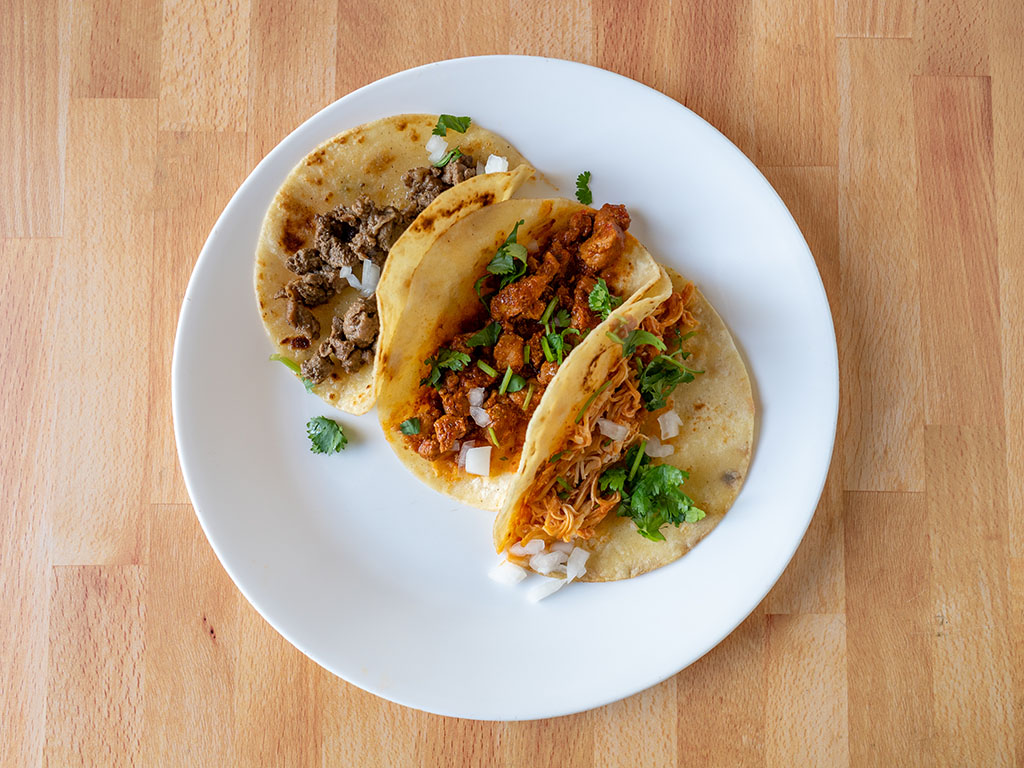 Taco Fest
August 5th, 6th
$7
Utah State Fair
eventbrite.com/e/utah-tacofest-2023-tickets-485797141327
More details to come on this one, but the event now has a date and location confirmed. Follow along on Facebook to receive updates as vendors are added. Taco lovers won't want to miss this two day tasting event.
City Weekly Beer Festival
August 19th – 20th
The Gateway
Prices vary
utahbeerfestival.com
This one should need no introduction, and 2023 sees the massive beer bash return for a 12th year. The event will return again to the Gateway in downtown Salt Lake with organizers already confirming more than 200 beers and ciders will be featured.
Oktoberfest @ Snowbird
August – October
Snowbird
Free entrance
No details have been released yet, but this one is almost a certainty given the 50 year run to date. Keep your eyes peeled on social media, and expect the Snowbird celebration of the famous Munich event to kick off for a multi month run sometime in August.
Greek Festival
September 8th – 10th
Holy Trinity Cathedral – 279 South 300 West, SLC, UT 84101
$5
saltlakegreekfestival.com
Grab gyros to keftethes to stifatho at this three day festival and celebration of all things Greek. This is another of Utah's most storied and long lived events and routinely draws thousands and thousands of resellers each and every year.
SLC Veg Fest
September 9th, noon – 8.00 p.m.
Library Square
Free
slcveg.com
According to organizers for this vegan-centric party, SLC VegFest 2022 had an estimated 5,000 attendees. Specifics of what to expect are still in the planing stages but they go onto confirm, "the event is free, open to the public, family-friendly, and run entirely by volunteers. The event is a celebration of veganism and plant-based eating, featuring dozens of exhibitors, most of which are local businesses."
Eat Drink SLC
September 13th and 14th
Tracy Aviary
Prices TBA
eatdrinkslc.com
The dates are now confirmed for this popular foodie festival, with the foodie bash moving to the more more moderate temperatures of September. The Tracy Aviary hosted event seems likely to follow the formula of last year's revised festival; the event now showcases some of Utah's best chefs and restaurants over a two night stint. Each night features different restaurants and dishes, giving you twice the fun. Note: attendance of each night requires a separate ticket purchase for entry.
Festa Italiana
September 16th and 17th
The Gateway
Free entry
festaitalianaslc.com
The 2022 festival was a huge success with over 40,000 people attending to enjoy the sights, sounds, and tastes of Italy. This year's eighth annual Festa Italiana will provide locals with an authentic Italian street festival experience that is prevalent in many other cities across the country. Admission to Festa Italiana is free and open to the public. Highlights of the festival include more than a dozen local Italian restaurants serving unique and authentic Italian food, non-stop performances by Italian musical artists, beer and specialty Italian wine, Italian car show and local and Italian artist showcases.
Saturday: 12 p.m. to 10 p.m.
Sunday 12 p.m. to 7 p.m.
Park City Food and Wine Festival
October 5th – 7th
Price and location varies, Summit County
parkcitywinefest.com
Back again after the 2022 revamp, this Summit county extravaganza of wine offers a dazzling array of events. Here's the full press release on what to expect and how to get tickets.
. . .
Park City Wine Festival, the ultimate food and wine festival that brings master winemakers and wine enthusiasts from around the world together in beautiful Park City, Utah returns Oct. 5-7. Tickets for the Grand Tastings, Best of Fest, and new Wine Is Blind event, are on sale now via Eventbrite.
Park City Wine Festival allows imbibers to sip, swirl, and savor wine from more than 100 international wineries from California to France at the Grand Tastings, while taking in breathtaking views of Park City's fall beauty. Mix and mingle with winemakers and vintners, immerse yourself in the world of wine during expertly paired lunches and dinners throughout the weekend, add some adventure with a paired wine hike, and participate in events like Wine Is Blind, a new collective experience that reveals your favorite wine without preconceived notions.
"At Team Player we're constantly looking at ways we can level-up the festival experience with immersive programming that you can't find anywhere else," says Park City Wine Festival Events Director Kristen Slater. "With our new Wine Is Blind event, we're tapping into a newly beloved pop culture reference as a fun riff on your standard wine tasting and cocktail party."
The following Park City Wine Festival experiences are on sale now:
Best of Fest
Friday, Oct. 6 from 7:30-10:00 p.m. at Red Pine Lodge (4000 Canyons Resort Dr, Park City, UT 84098)
The Best of Fest features the gems of the Grand Tasting during an intimate, all-inclusive evening tasting. Wineries select the finest reserve bottles to showcase; wines that make the cut for this premier event average over $100 per bottle and are 90+ point rated. Paired with an exquisite menu, the Best of Fest wine tasting is the can't miss event of the weekend for wine enthusiasts. ($275 plus fees)
Wine is Blind
Friday, Oct. 6 from 8:00-10:30 p.m. at Pendry Park City (2417 W High Mountain Rd, Park City, UT 84098)
How well do you know your favorite wines? Could you identify them during a blind tasting? We're putting your taste buds to the test at the Park City Wine Festival. During this late-night, blind wine tasting you'll get to know mystery wines and vote for your favorite based on the flavor profile alone. The wines presented are all 90+ point rated and will be concealed in mystery bags. All you'll know is if it's red or white. Each guest will be given a journal at the beginning of the tasting to take notes on the mystery wines. Snack on decadent desserts and make your way to the dance floor, a live DJ will be playing. Be sure to vote for your favorite before the night is over! The best mystery bottle will be awarded. The night will end with a wine reveal so that you can meet your "wine" in a million. Wear your cocktail attire and get ready to fall in love with a new wine—all without seeing the bottle first. ($109 plus fees)
The Grand Tasting
Friday and Saturday, Oct. 6 and 7 at Canyons Village at Park City Mountain Resort (4000 Canyons Resort Dr. Park City, UT 84098)
Enjoy wines from 100+ wineries during the Grand Tasting. Try wines from all over the world while taking in scenic mountain views, dancing to live music and snacking on delectable small bites. Explore everything from fruit-forward sauvignon blancs and pinots, to rich cabernets and zinfandels. In addition to an impressive, curated selection of wine, the Grand Tasting has hand crafted cocktails and local beer. Tickets are all-inclusive and cover the cost of all drinks and snacks.
The Grand Tasting sessions and ticket types include:
Early entry session 1 ($164 plus fees) from 12-2:30 p.m.
General admission session 1 ($129 plus fees) from 12:30-2:30 p.m.
Early entry session 2 ($164 plus fees) from 3:30-6 p.m.
General admission session 2 ($129 plus fees) from 4-6 p.m.
"This year we're working with incredible restaurant partners as well such as Butcher's Chop House and Bar, Riverhorse on Main, and Tupelo Park City to elevate our add-on experiences at the Classic," says Slater. "Make sure you sign up for the Park City Wine Festival newsletter for the up to date information when those paired experiences launch in June!"
Sauce Lake City
TBD
Utah State Fair park
$10
No date for this one yet, but it seems likely the spice-forward event will return for 2023. Last year was the inaugural event
Keep the conversation going
Want to stay on top of the SLC food scene, minute by minute, dish by dish? Here are a few other places you should follow along:
Hi, I'm Stuart, nice to meet you!  I'm the founder, writer and wrangler at Gastronomic SLC.  I'm a multiple-award winning journalist and have written in myopic detail about the Salt Lake City  dining scene for the better part of seventeen years.
I've worked extensively with multiple local publications from Visit Salt Lake to Salt Lake Magazine, not least helped to consult on national TV.   Pause those credits, yep, that's me! I'm also a former restaurant critic of more than five years, working for the Salt Lake Tribune.    I'm largely fueled by a critical obsession with rice, alliteration and the use of big words I don't understand.   What they're saying about me: "Not inaccurate", "I thought he was older", "I don't share his feelings".
Want to know more? This is why I am the way I am.
This article may contain content provided by one of our paid partners. These are some of the best businesses in Utah. For a list of all our current and past relationships see our
partnership history page
.