As the snow continues to tumble from the skies, you might be forgiven we're skipping Spring this year. Fear ye not however, here are ten dishes I recently gobbled down around town – each plenty enough to bring some renewal and sparkle to your day.
Kin Sen Noodle Asian Bar
Sen Yai
Listed under the appetizers section at Kin Sen is the Sen Yai, a prettily piled thing (pictured top). The innocuous menu listing perhaps doesn't do the umami packed assemblage complete justice. Perfectly cooked, fresh wide rice noodles are the silken base to the dish. On top goes a mix of pork and tofu, as well as fried onion and garlic. It's a fabulous texture contrast and could just as easily work as an entree. Can we all just agree though, noodles as appetizers, it's the way of the future.
ChiFa
Steak and arroz con pollo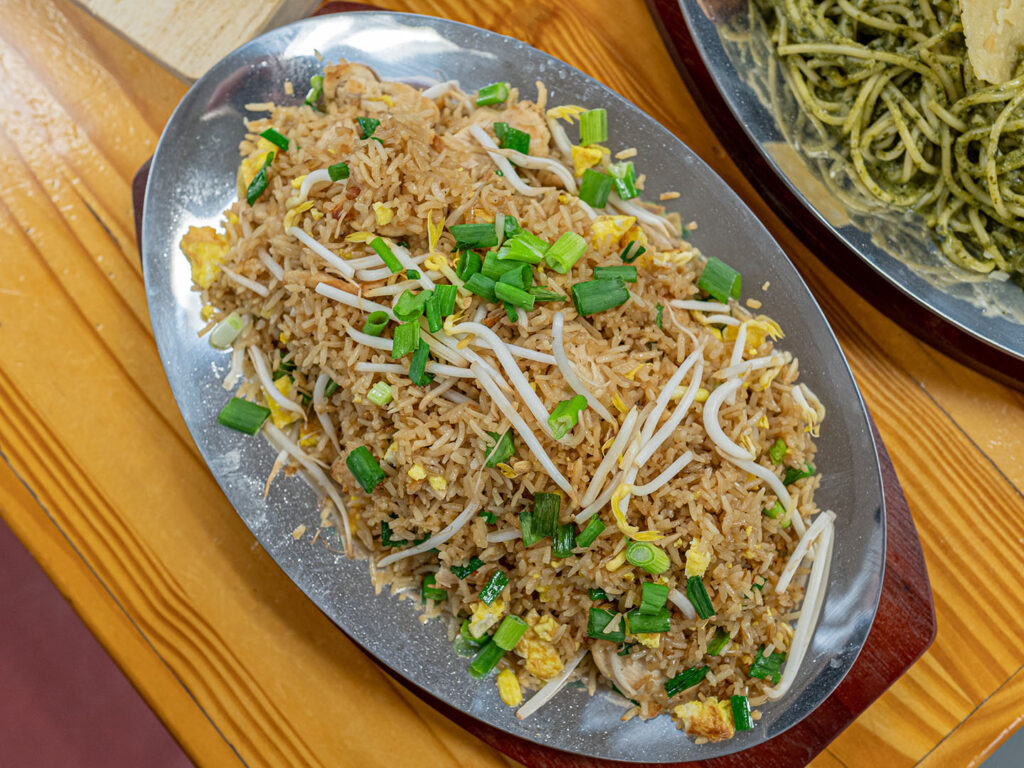 Fans of Peruvian cuisine will instantly recognize the ChiFa moniker – the indelible impact of Chinese immigrants on Peruvian culinary tradition. Which is exactly what this West Valley spot specializes in. Located in a semi-industrial area, it's one you'd never likely bump into out of chance. For you, this handily means the crowds haven't found this gem.
The chifa styled portion of the menu is excellent, big hearty plates of noodles and fried rice dishes. Recently however the restaurant launched a grill menu of sorts, labelled carbon by ChiFa. It features big cuts of meat, heaving platters of side dishes and embarrassingly low prices. A rack of ribs with two sides are $24, a sixteen ounce ribeye with two sides, $27. The assembled orders are happily enough to feed two.
Pho Salt Lake
Com Tam Dac Biet
Located in South Salt Lake's China Town, Pho Salt Lake are one of two Vietnamese restaurants putting out solid menus at the complex. If memory serves this was the old Ho Mei BBQ spot, and by the looks of it, the new tenants are just as busy as their predecessors.
This house special rice dish is a meat lovers delight. The platter comes loaded with with sweetly finished grilled pork, meatloaf, shrimp cake, shredded pork and for the hell of it, a fried egg. There's metric tons of texture and flavor here, all supported by a strong line up of side sauces.
Aqua Terra Steak & Sushi
Sushi
Steak and sushi is the name over the door here, but for my money it should be reversed. The delicate seafood items at Aqua Terra happily beat out the heartier choices. There's fatty chu toro over crispy rice, hamachi crudo with a slick of ponzu, velvety scallop with garlic tamari butter and black garlic confit. Lots of neat touches and flair, and all quite enjoyable.
Sometimes it borders on the. I can pass on some of the more embellished touches like gold flecked jalapeño; but there's no denying the smart sourcing, and the quality of the underlying product. Case in point, the menu doesn't feature a California roll, borne out of sustainability/quality concerns. More places would do well to take a leaf outta chef Daniel Lindner's (Montage prior to here) play book.
Hog & Tradition
Stacked brisket sandwich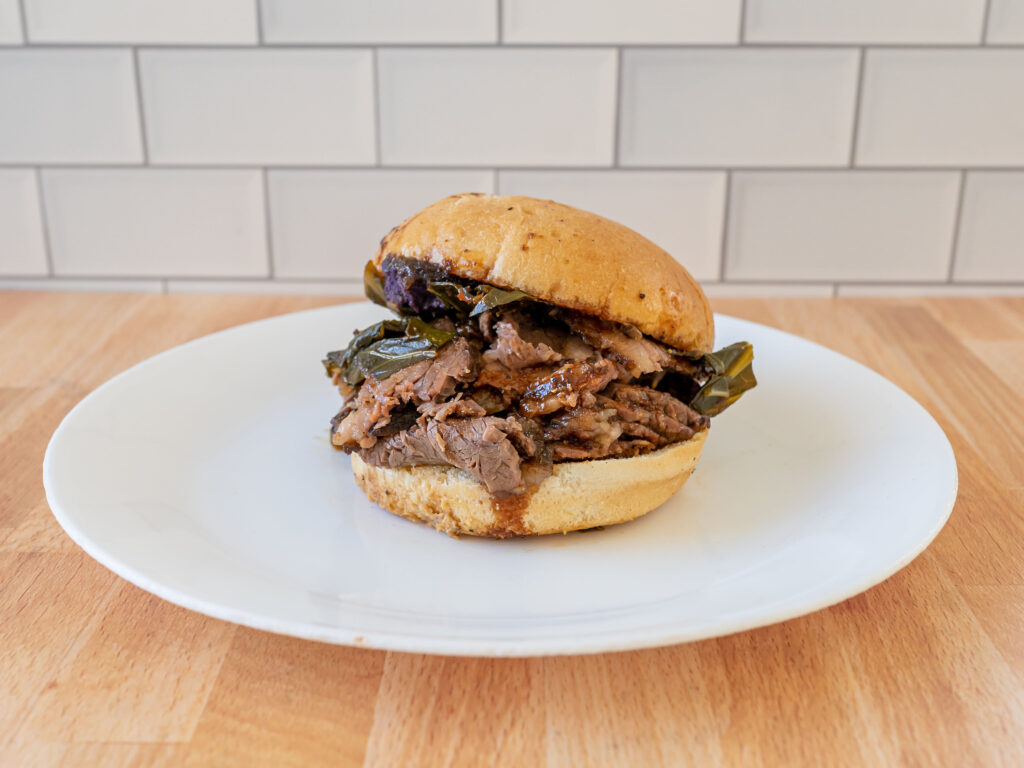 Effectively a BBQ plate on a sandwich, this creation from Hog & Tradition can be found in the newly opened Local Market & Bar . The base is smoked brisket, which I didn't find to have a ton of sultry smoke flavor, but still, plentifully juicy. From there it's party time. There are candied purple yams giving a cakey sweetness, bitter collard greens given some acidic edge, as well as a plonk of mac n cheese. A duo of gold and ruby sauces come next – mustard and trad BBQ to you and me. On the side comes apple spiked slaw, that too gets loaded on top if you're smart. It's a monstrous thing, especially ordered with extra brisket.
Beirut Cafe
Shish kafta wrap & hummus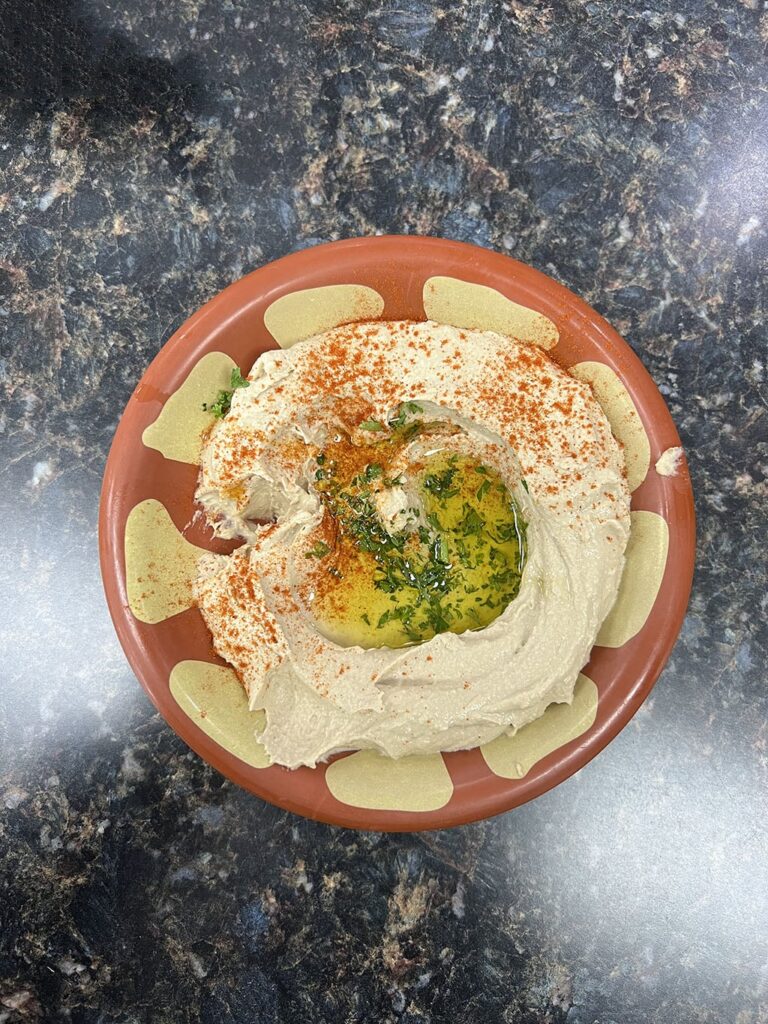 If this isn't the best hummus in Utah, I don't know what is. I am perplexed by exactly how ultra satiny and creamy Beirut Cafe manage to make theirs. Is it some variety of tahini I've yet to get my hands on, that slick of high quality olive oil on top? I am completely flummoxed, and at this point I've given up asking chef's for their preciously help secrets.
Hummus is of course a universal balm, whatever you order alongside it can be dunked, doused or dipped. Which is exactly what I did here with the accompanying shish kafta wrap, a spiced ground beef sausage, wrapped in pillowy pita. The house made pickles really bring everything up a notch, lots of attention centering snap and crunch.
New Golden Dragon
Chicken and salted fish fried rice, eggplant and shredded pork hot pot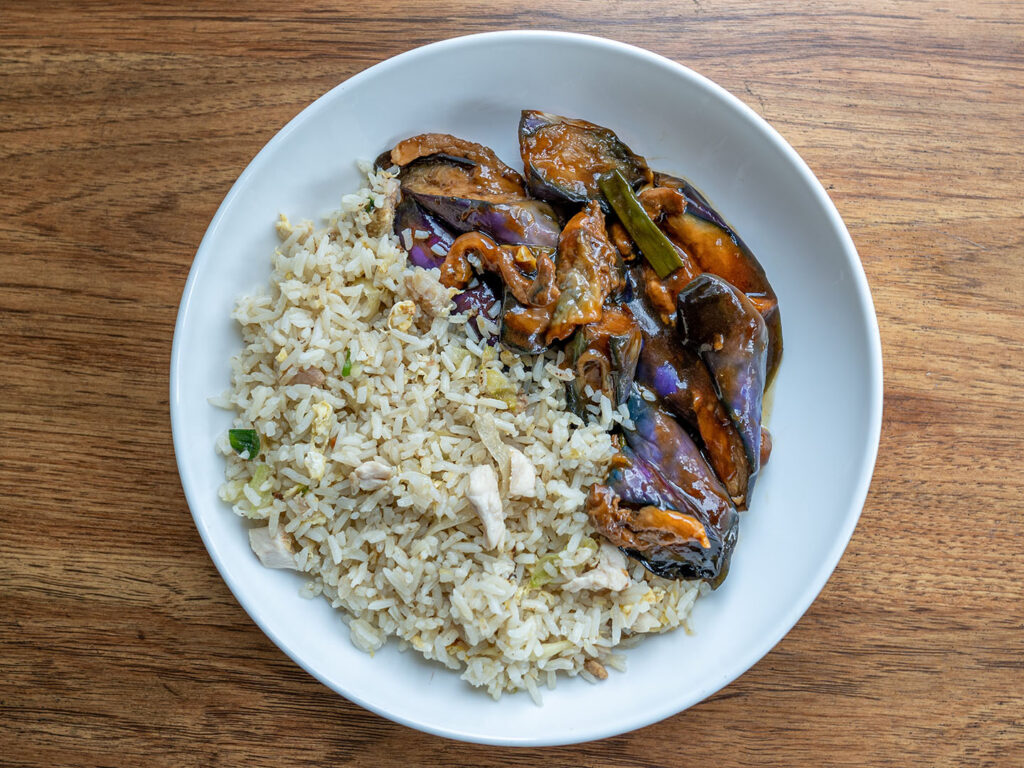 This, a recent takeout order from my current goto for Chinese food in Salt Lake City. I can't order at New Golden Dragon without requesting a plate of this Cantonese rib sticker, chicken fried rice with salted fish. A rice and carrot free CFR is given a funk overload with chunks of fermented white fish. Imagine a taste like mackerel and anchovies merged together in a sublimely salty marriage. You've really got to love your pungency for this one. Everyone else run for the hills.
A new dish I tried this time around , the eggplant with shredded pork. A treat for the eyeballs, all royal purple and shimmering lacquer. It's a simple sweet and salty flavor profile, an easy going and fun one. The contrasting chew of the pork with smooth eggplant seals the deal.
Post Office Place
Taro scotch egg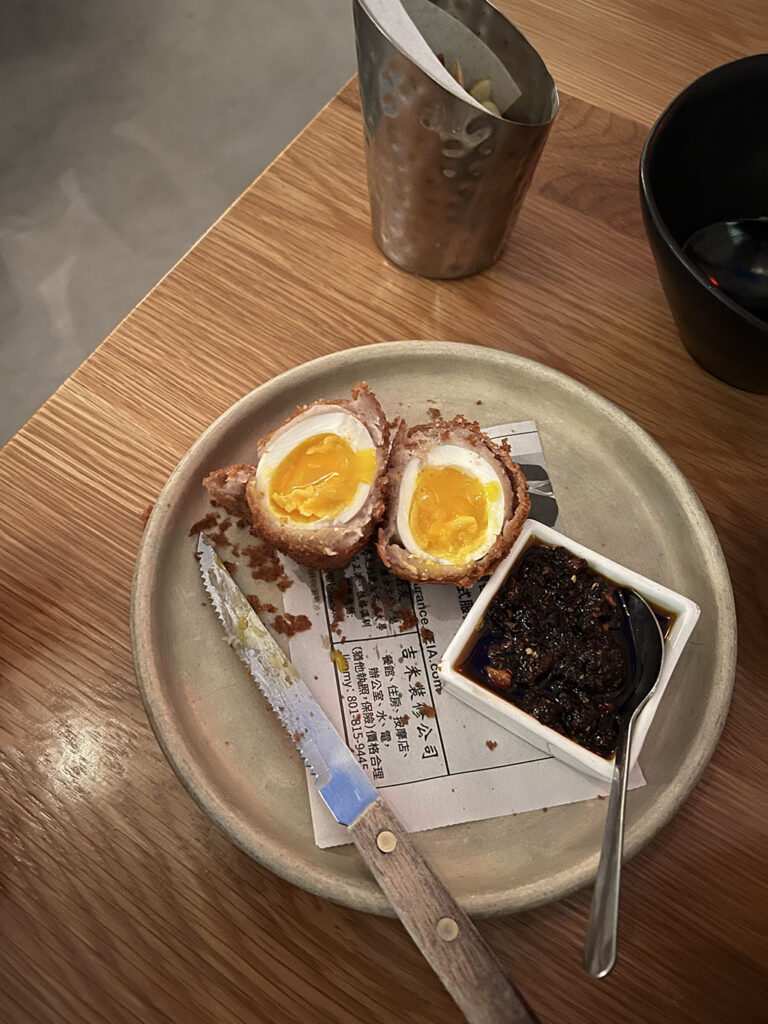 Post Office Place have been receiving all the adulation and headlines of late. What with a James Beard best bar nomination, and then a nod in the recent Salt Lake Magazine best of. Should you swing by, one dish not to miss out on are the taro scotch eggs. The potion size of the accompanying chili crisp is a head scratcher, but the sweetly encased eggs in delicate light taro – a true thing of beauty.
Keep the conversation going
Want to stay on top of the SLC food scene, minute by minute, dish by dish? Here are a few other places you should follow along:
Hi, I'm Stuart, nice to meet you!  I'm the founder, writer and wrangler at Gastronomic SLC.  I'm a multiple-award winning journalist and have written in myopic detail about the Salt Lake City  dining scene for the better part of seventeen years.
I've worked extensively with multiple local publications from Visit Salt Lake to Salt Lake Magazine, not least helped to consult on national TV.   Pause those credits, yep, that's me! I'm also a former restaurant critic of more than five years, working for the Salt Lake Tribune.    I'm largely fueled by a critical obsession with rice, alliteration and the use of big words I don't understand.   What they're saying about me: "Not inaccurate", "I thought he was older", "I don't share his feelings".
Want to know more? This is why I am the way I am.
This article may contain content provided by one of our paid partners. These are some of the best businesses in Utah. For a list of all our current and past relationships see our
partnership history page
.