Caffe Molise Argentinian wine dinner
Now celebrating 29 years in business, this Italian downtown stalwart are offering their next wine dinner on July 18th. Held in the downstairs BTG Wine Bar space, sommelier Louis Koppel will host Vino del Sol – Argentinian wine specialists.
Starting at 7.00 p.m. the evening will see a four course menu from chef Fred Moesinger and carefully selected wine pairings – all terroir-driven, estate-grown and family-owned. Cost is $100 per person ($50 food, $50 wine) and Vino Del Sol rep Mark Wilson will be on hand to talk to guests. Call for reservations.
404 S W Temple St, Salt Lake City, UT 84101
(801) 359-2814
btgwinebar.com
Food Truck battle
"Chow down for charity at Liberty Park on Saturday, July 16 from 4-10 pm" – sums up this one neatly. The eighth annual Food Truck Face Off returns this coming week with funds raised going to support the Fourth Street Clinic, The Children's Center Utah and Utah Community Action. Participating trucks include the following:
Stanza rose wine dinner
Thursday, July 14th will see Stanza's Paul Cafaro craft a six course dinner, paired with wines from Javier Zuniga & Alaina Rahimzadegan. Cost is $120 per person ($95 food/ $25 wine), dinner starts at 6.30 p.m. and the menu us as follows:
Seafood citrus salad, field greens, blood orange, grapefruit, strawberry, pomegranate, prosciutto, jumbo shrimp, crab claw, mango vinaigrette
Figuière, Méditerranée Rosé, 2021

Duck breast, corn and poblano summer ravioli, roasted red peppers, ramps, leek confit, grapefruit jalapeño jelly
Casal Garcia, Rosé, 2017

Lychee lime sorbet

Steelhead trout, English pea & mint pureé, crisp Brabant potatoes, dill horseradish cream,
carrot & radish ceviche, lemon hollandaise
Cantele, Negroamaro Rosato, 2020

Duroc stuffed pork tenderloin, prosciutto, pecorino, spinach, orange & Fresno chili marmalade, parmesan fingerling potatoes
Piattelli, Rosé of Malbec, 2021

Raspberry semifreddo, Venetian almond cake, almond lavender croccante, honey lavender syrup
Zonin, Prosecco DOC Rosé, Extra Dry
454 E 300 S, Salt Lake City, UT 84111
(801) 746-4441
stanzaslc.com
Scion Cider Basque Dinner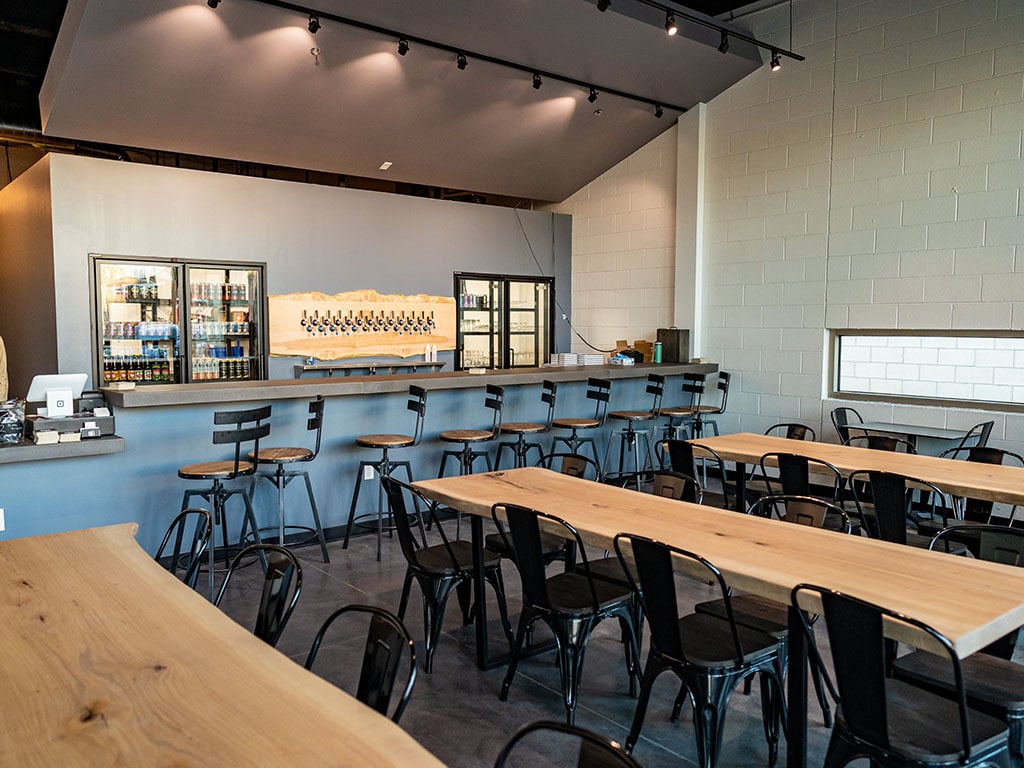 On Monday July 18th two local favorites – Scion Cider and Central 9th Market will be teaming up to offer a Basque inspired, family style multi-course dinner and dessert, with optional cider pairings.
Chef Max & Chef Dev will be cooking up a tasty menu of tapas / pintxos, prepared meats, fish, greens & savory desserts. Cost is $100 for food and $35 for optional cider pairings. 21+ ONLY. Must bring ID.
916 Jefferson St W, Salt Lake City, UT 84101
scionciderbar.com
Pie N Beer day
Update July 12th – full details on Pie N Beer Day 2022 are now live here.
More news to follow on the details of this one, but pop Sunday, July 24th in your diary. That's the date for the return of the official Pie and Beer Day party in downtown SLC. The event took some time off due to C19 woes but is back for 2022. This year will see the event move over to the The Gateway too. Expect a myriad of brews, local bakers and live music. Watch this space.
Franck's Southern Supper
On July 25th this fine dining Cottonwood spot will host a special Southern inspired supper. The meal begins at 6.00 p.m. and features 4 different Southern bourbons paired with four courses. Menu as follows:
Amuse of warm cream biscuit, honey butter/ tabasco-strawberry jam

House cured "country ham", boiled peanut, deviled egg aioli, sweet tea pickles, fried, corn bread, aerated mustard
Buffalo Trace Neat cocktail

Brown butter catfish
Southern Belle cocktail, bourbon, Peach Liquor, peach nectar, lemon, mint

Beef cheek country captain, Carolina gold rice, bourbon buzzed apricots, green tomato chow-chow, crispy red beans
Bless her heart cocktail, bourbon, sage, orange, process

Miso-nilla sponge, Sanita Sudd it Elént banana, candied almond
Yes ma'am cocktail, bourbon, banana liquor, sweet vermouth, chocolate & orange bitters
6263 Holladay Blvd E, Holladay, UT 84121
(801) 274-6264
francksfood.com
Eat Drink SLC 2022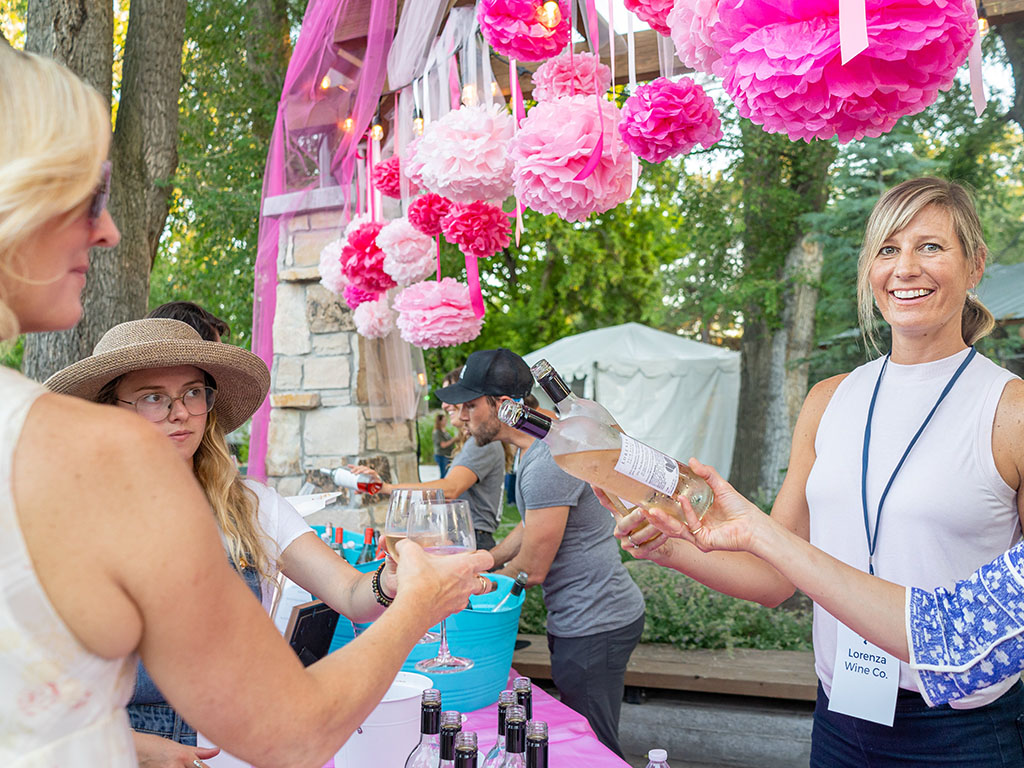 News just in about this years Eat Drink SLC, back for 2022, as a two night event. Here's the full press release from the organizers:
Nibble, nosh, sip and swirl the evening away while enjoying live music, opera, and dance on Tracy Aviary's lush grounds at Eat Drink SLC 2022 on September 14 and 15, from 5:45 p.m. to 8:15 p.m. Festival-goers, aged 21 and over, sample seasonal fare from many of Salt Lake's leading restaurants and purveyors; sip from a selection of over 100 wines from an international assortment of family-owned wineries; taste craft cocktails from small-batch distilleries, including several which are locally owned and operated; enjoy local beers from award-winning Utah craft brewers; and choose from a variety of quality non-alcoholic beverages. Each of the two nights feature a different mix of food and libation partners.
"Eat Drink SLC represents Salt Lake's arrival as a culinary hotspot with chef-driven and -owned restaurants, esteemed mixologists, and elevated beverage programs," says Tracey Thompson, President of Vine Lore Wine and Spirits, one of the event's organizing partners.
"This year, we're spreading the fun over two perfect September evenings, each with a distinctive synergy of different culinary & libation partners," Thompson continues. "Though tickets sell out every year, we remain committed to an intimate, uncrowded event with ample opportunity for patrons to engage with winemakers, chefs, and other ambassadors of our incredibly generous and talented vendors. That, plus the presence of professional performing artists, and a garden like setting is what sets Eat Drink apart."
Attendance is capped at 350 lucky ticket holders for each night. Food and drink partners include: local restaurants such as Copper Onion, Whiskey Street, Provisions, SAPA Sushi Bar & Asian Grill, Pretty Bird Chicken, and Yoko Ramen; award-winning wineries like Lorenza, Obsidian Wine Co., Duckhorn, and Piattelli; and Utah-owned distilleries Beehive Distilling, Ogden's Own, and Waterpocket. The website includes a complete, updated list.

Eat Drink SLC is hosted under a nonprofit partnership umbrella consisting of Tracy Aviary and SB Dance. These two organizations represent, respectively, a place and an arts-maker that contribute to the unique character of our community. Net proceeds support these two organizations and a third nonprofit—Women of the World–a small but mighty boutique organization that empowers refugee, immigrant, and asylum- seeking women and their families to achieve self-reliance in their new home of Salt Lake County. Many of Women of the World's constituents go on to contribute meaningful skills and ideas to the service industry. Indeed, Eat Drink SLC's mission is to honor the entire industry, from customers, business owners, managers, and servers to purveyors and agricultural workers. Over the years, Eat Drink has raised over $75,000 for Salt Lake County nonprofits.
Admission includes all food and drink and a complementary signature wine glass. Guests must be 21 years old and over. ID is required.

Wednesday, September 14 and Thursday, September 15, 2022. 5:45-8:15 pm. Tickets: $100. Website and tickets: www.eatdrinkslc.com
Keep the conversation going
Want to stay on top of the SLC food scene, minute by minute, dish by dish? Here are a few other places you should follow along:
Hi, I'm Stuart, nice to meet you!  I'm the founder, writer and wrangler at Gastronomic SLC; I'm also a former restaurant critic of more than five years, working for the Salt Lake Tribune.  I've worked extensively with multiple local publications from Visit Salt Lake to Salt Lake Magazine, not least helped to consult on national TV shows.
I'm a multiple-award winning journalist and have covered the Utah dining scene for the better part of fifteen years.   I'm largely fueled by a critical obsession with rice, alliteration and the use of big words I don't understand.   What they're saying about me: "Not inaccurate", "I thought he was older", "I don't share his feelings".  Want to know more? This is why I am the way I am.
This article may contain content provided by one of our paid partners. These are some of the best businesses in Utah. For a list of all our current and past relationships see our
partnership history page
.